Day 73 Tuesday August 2, 2005, 50 miles (80 km) – Total so far: 4,345 miles (6,993 km)
4:22 Pedal and 50.1 miles
Click Here to Visit The Table of Contents
Click Here to Visit Previous Page: Day 72: Dayville OR to  Ochoko Lake OR
Click Here to Visit The Next Page: Day 74: Bend OR to  Mckenzie Bridge OR
I didn't really sleep that well last night. The locals were driving all over the parking lot all night and around 6:30am about 8 giant birds landed on the tree that my bike was locked up and a few of them sat on the picnic table. I didn't want them to pooping on my bike, so I got out of the tent and scared them away and went back to sleep.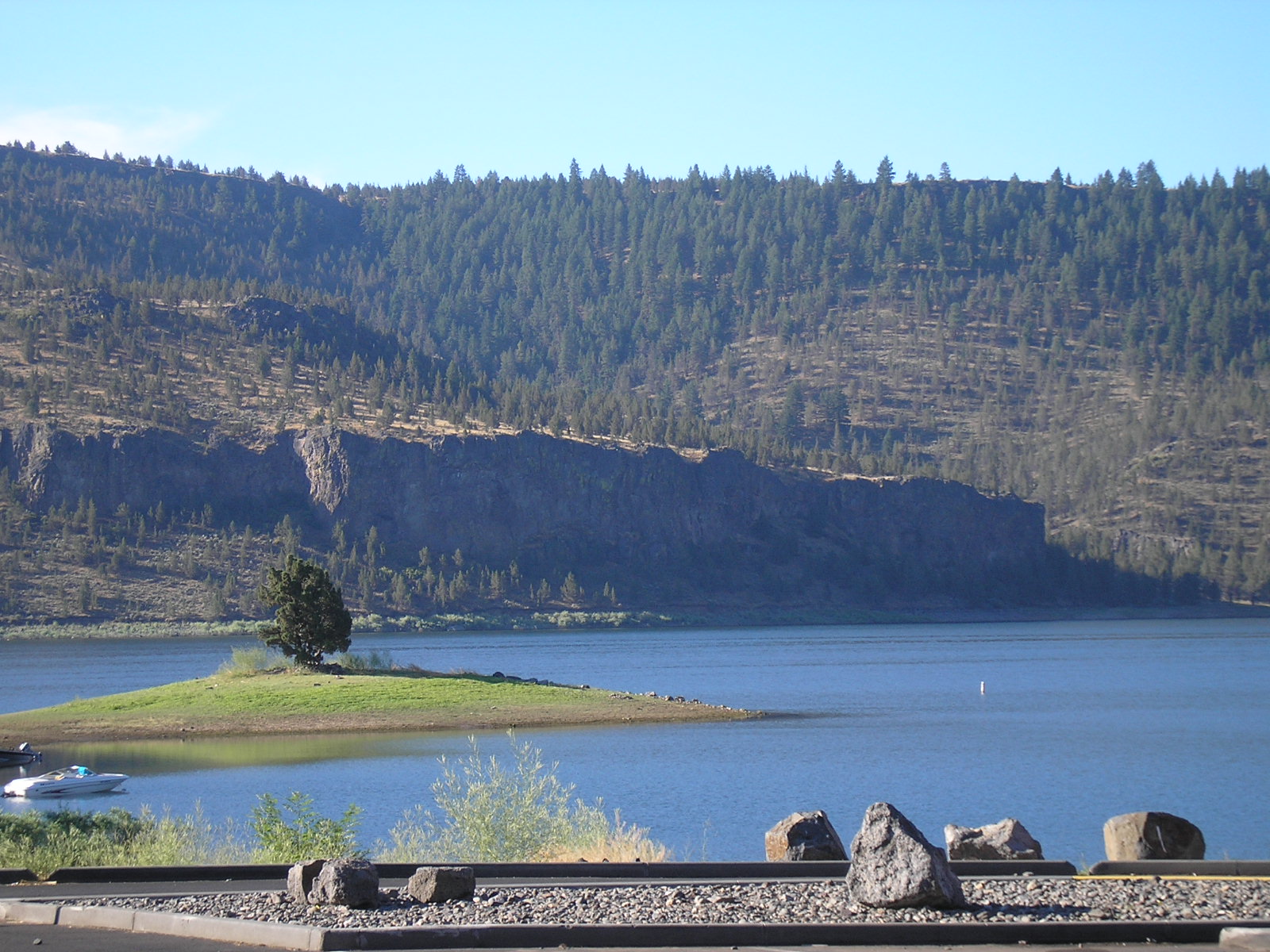 This morning might be the first morning I was packed and ready to go before Shawn. While we were filling up water bottles a cyclist carrying a lot of gear rode past us. We wondered who it was and figured that we'll just see that guy in town.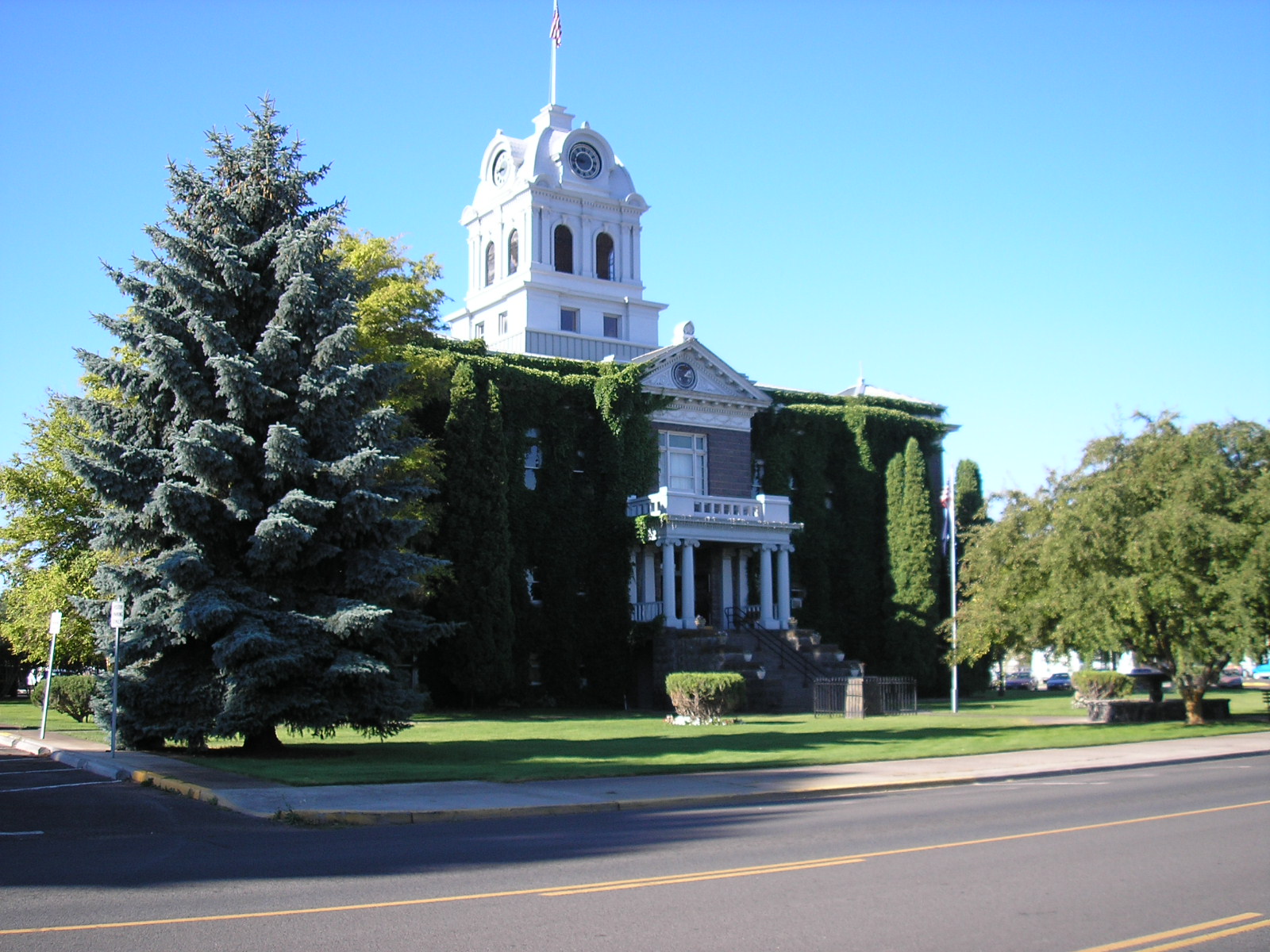 Shawn and I rode like madmen into the town of Prineville. There was a tailwind and a downhill. We rode all over Prineville looking for a place to get breakfast. Eventually we found some greasy little diner. When the food came out it was huge but we both polished our plates clean. Before we left the diner I called up Jim Hammond. Jim said he made it home 2 nights ago and we were welcome to stay at his house for the evening. He gave me directions and I wrote out a copy for Shawn.
Riding out of Prineville we saw the sign for the library, I told Shawn I'm hitting the library and I'll see him later. Shawn had to hit the bike shop in Redmond to fix 2 broken spokes, I'm not going into anymore bike shops. I'm jinxing myself by hanging around all these bike shops. When I got into the library the Librarian told me the internet didn't work and to come back later. While I was leaving I saw that other cyclist who we saw early in the morning.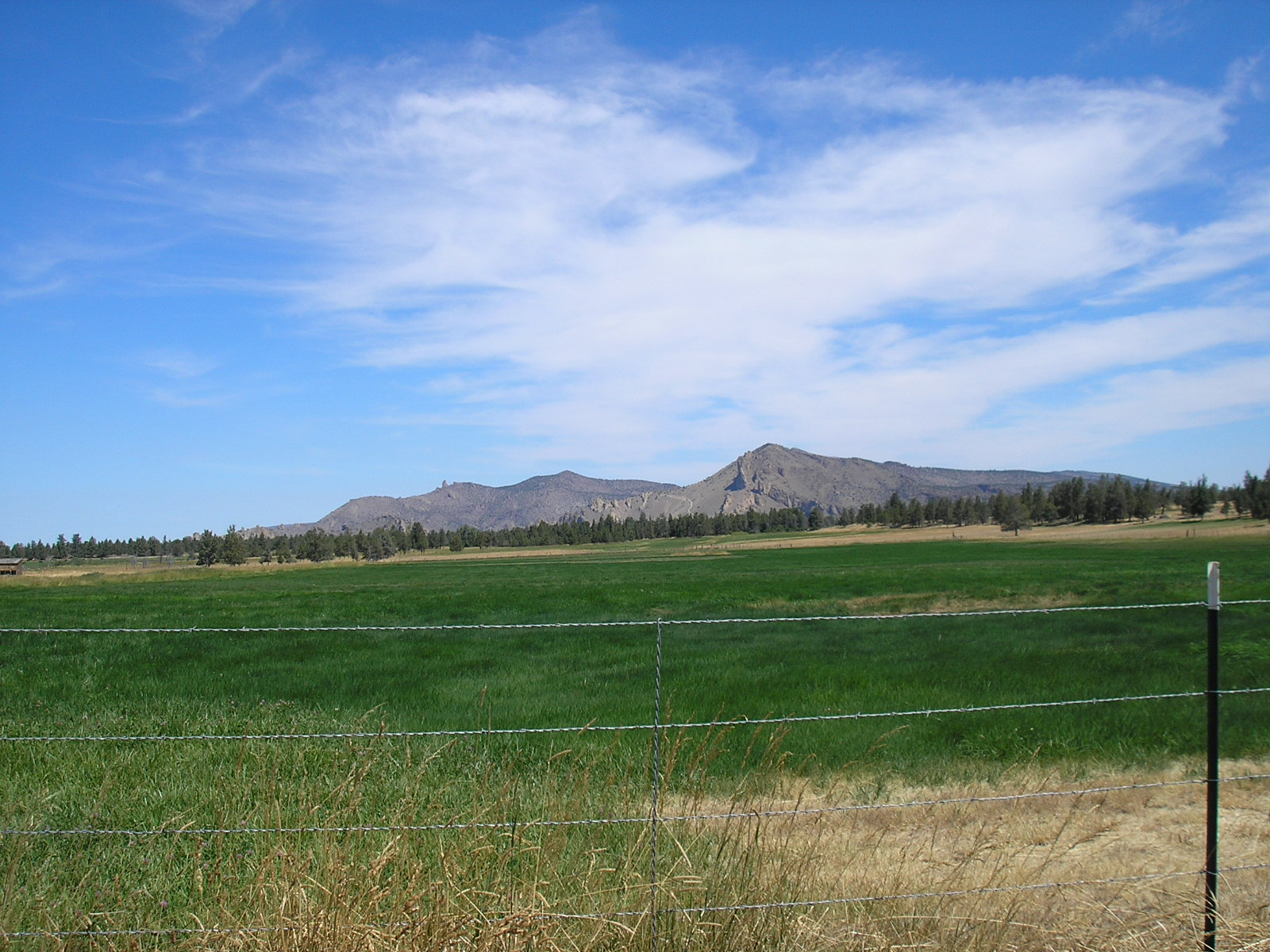 He wasn't riding the Transam or even carrying a map. He told me he had ridden yesterday with Rick and Sharon to Dayville. I gave him the information for the bike shop in the next town. He wanted to get breakfast with me but I was anxious to get on the road and I just ate.
The road outta Prineville, Oregon was beautiful. Very few cars, a slight tailwind and I was cranking out a lot of mileage very fast. I rode the 23 miles to Redmond like it was nothing, when I got to Redmond I planned on stopping at the library but the whole town was just filled with traffic and stress so I just kept riding.  A bald guy driving a Mercedes gave me thumbs up as I passed him at an insane speed through all the traffic.
Leaving Redmond the Sisters Mountains came into view. I remembered seeing a picture of them in a book before I left for my trip. I followed the directions that Jim gave me and was at his house pretty fast.
Jim introduced me to his wife and his daughter and her family. I had showed up just as everyone was about to eat. I cleaned myself up, grabbed a plate and sat down. Jim and I got caught up with what had happened since we had seen each other last back in Dillon Montana.  I was having a great time talking with Jim and his family about traveling across the country. Jim's wife had this huge map of the United States hanging on the wall with a green line showing the trail.
Shawn arrived soon and joined the party. It was Jim's 64th Birthday today. His grandkids gave him an Albert Einstein action figure and Jim's wife gave him the same birthday card she gave him for his 63rd birthday hoping he wouldn't notice. We sat in the backyard eating cake and ice cream watching the kids swing over the pond with a rope swing. Eventually they both fell in.
Jim told us this great story. He said one day when he was riding through Rawlins, Wyoming he happened to find a small carpenter's level on the side of the road. He thought he might be able to use it back home, so he picked it up and put it in his trailer. He said he carried that level all the way until Riggins Idaho, which was the next place he sent stuff home. Jim said about an hour after he mailed his package with the level home, he found another small carpenter's level on the side of the road. He picked it up, put it in the trailer and carried it all the way home. I laughed at this story for a long time.
Jim, Shawn and I sat around for most of the night talking at the kitchen table about the trip. Tomorrow Shawn and I will part ways. I had a lot of fun traveling with him for the past week.
The Hammonds have a really nice grassy yard, so I let Shawn sleep in the guest room and I camped in the backyard for the night.
It was a fairly easy day riding and I'm glad I got to see Jim before I finished this trip. I think he's going to hang out here until Matt, Andy and Karen catch up then ride to the coast with them.
Click Here to Visit The Table of Contents
Click Here to Visit Previous Page: Day 72: Dayville OR to  Ochoko Lake OR
Click Here to Visit The Next Page: Day 74: Bend OR to  Mckenzie Bridge OR