Day 14 Saturday June 4, 2005, 67 miles (107 km) – Total so far: 722 miles (1,163 km)
6:25 pedal time and 66.7 Miles
Click Here to Visit The Table of Contents
Click Here to Visit Previous Page: Day 13: Elk Garden VA to  Breaks VA
Click Here to Visit The Next Page: Day 15: Pippa Passes KY to  Hazard KY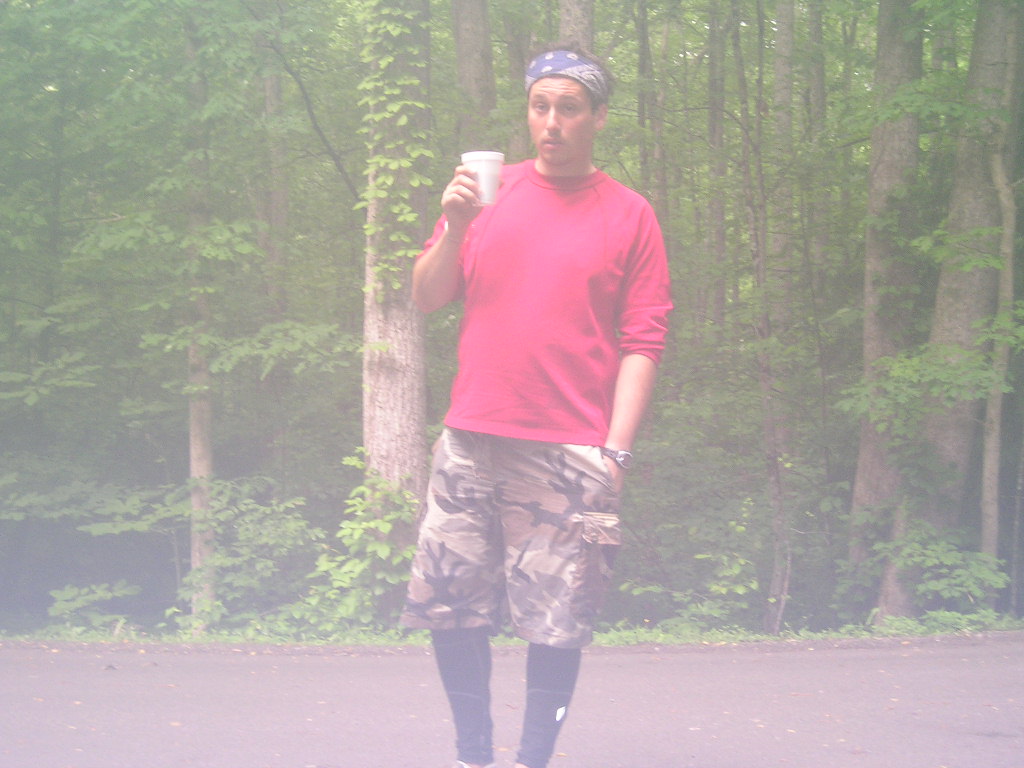 I woke up at 6:30 and it was still raining. I went back to sleep. Eventually I got up and it stopped raining. I cooked up some oatmeal and started getting ready. My brain wasn't working very well and I was moving slow. My tent was soaked and it took forever to pack up. I met up with Dave down at the campsite store and we grabbed some coffee.
Dave left ahead of me but I saw his bike parked outside some diner very close to the campsite. I went in and he was eating an all you can eat breakfast buffet for like 5 bucks. I ate a ridiculous amount of food. Didn't start riding until about 12:30. A very late start at least the sky was clear.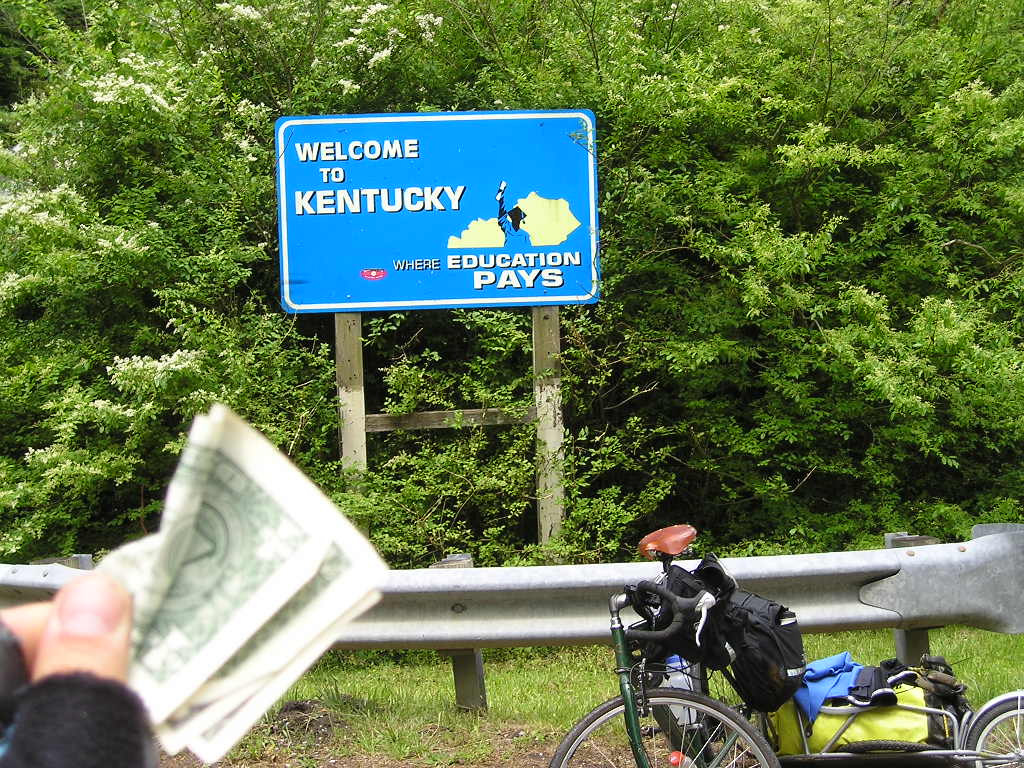 The border to Kentucky was about 2 miles away. A couple of things changed when I crossed into Kentucky. So far I've noticed Kentucky is not as clean as Virginia, at all. It seems that most homes have a pile of garbage somewhere on their property and almost everyone has it. There's plenty of garbage all over the road, in fact it's all over the place.
Apparently they really chopped up the mountains to build a lot of these roads. There are a lot of falling rock zones and a lot of them you can see gigantic pieces of rocks that have fallen.
When I was riding I found a young girls diary on the side of the road. I read all the entries for about 20 minutes and then left it where I found it. The girl was a high school cheerleader, with nothing too interesting to read about or mention here.
Dave called and left me a message saying he was going to stay at a motel tonight and if I wanted to stay with him and split the cost that would be fine. But I felt like riding to Pippa Passes. If I stayed with Dave I would have only ridden about 30 miles. I hate only riding a short distance when I feel like riding a lot farther. I was going to race against the sun and try to make it to the Pippa Passes hostel before it was dark.
At one point today a couple of dogs charged at me barking. I stopped and got off my bike. Then I walked past the next trailer home and moredogs came out and barked at me. For about 4 trailers in a row, all the dogs came out and barked at me as I walked my bike past them. It was ridiculous.
The roads were pretty challenging today. There were a couple of 3 mile hills that I rode up with no problem. But most of the really short hills kicked my butt.  I rode pretty hard all day long. I plan on taking it easy tomorrow.
I stopped at a store around 5 o'clock to get a cup of coffee and I told the girl at the store I was riding to PippaPasses and she freaked out and made a big deal about it saying I wasn't going to get their before sunset, and that I should hitchhike because I have major hills ahead of me. I managed to cruise into the hostel about 40 minutes before the sun went down and all those hills weren't as severe as she made them sound.
When I riding down a hill getting closer to Pippa Passes, some women standing on the porch of her trailer home yelled at me to stop. She asked me if I would like an ice cream. I said 'Absolutely!' so she came down and gave me an ice cream sandwich. She told me that her friend brought them for her and she doesn't have a refrigerator so she's trying to get rid of them and herdogs just won't eat them.
Shortly before I got to the hostel a woman in an SUV stopped me on the road. She asked me a bunch of questions and told me she talks with all the cyclists she sees passing through. She said that she remembers the summer of '76 the first time the trail was ridden and she told me all about it for a good 10 minutes.
When I got to the hostel there were 2 other cyclists staying here. Chuck and Laura. They are riding for a whole bunch of charities. I took a shower and 2 giant cans of tuna fish for dinner. Chuck and I talked for a while about the Trans am and he told me a lot about the charity work they are doing.
I'm sleeping on the big comfy couch. I don't know where I'm going tomorrow. I'm tempted to not ride too far because I'm pretty tired and I haven't taken any 'zero' days as the hikers call it. I have also reached my 2 week mark.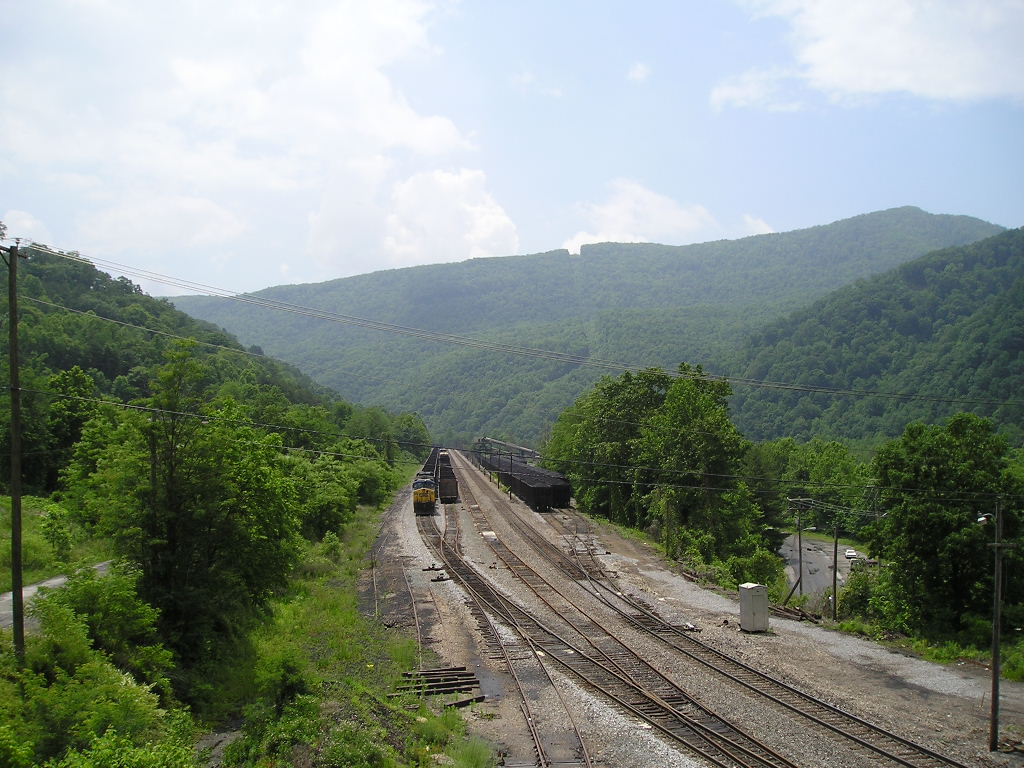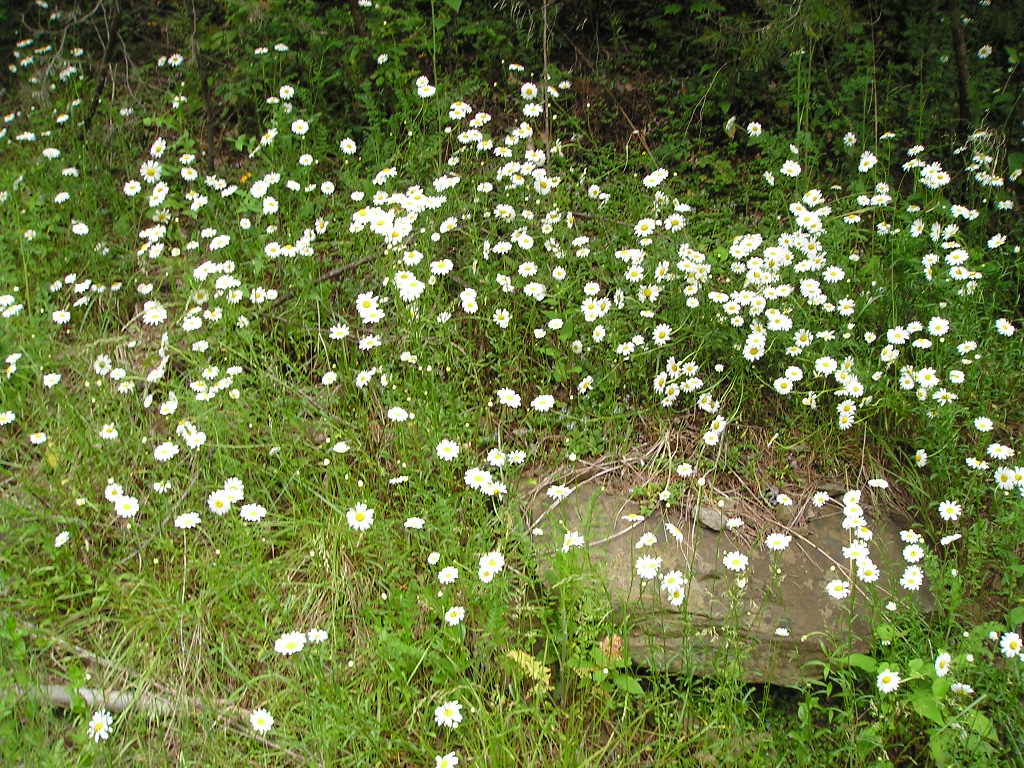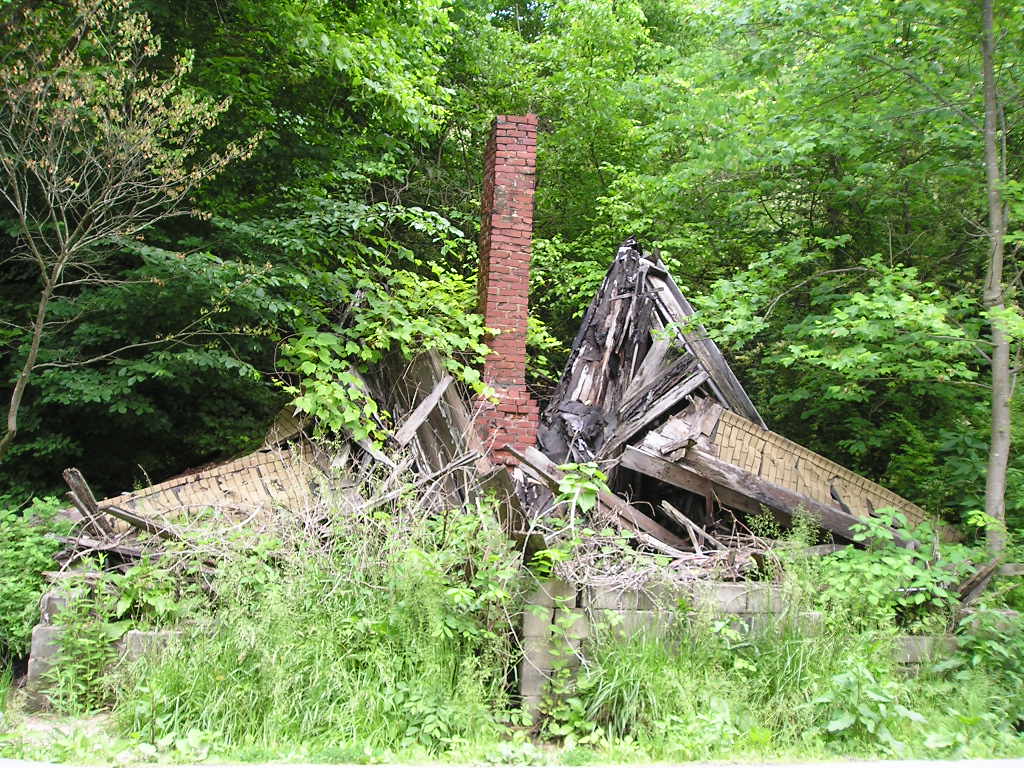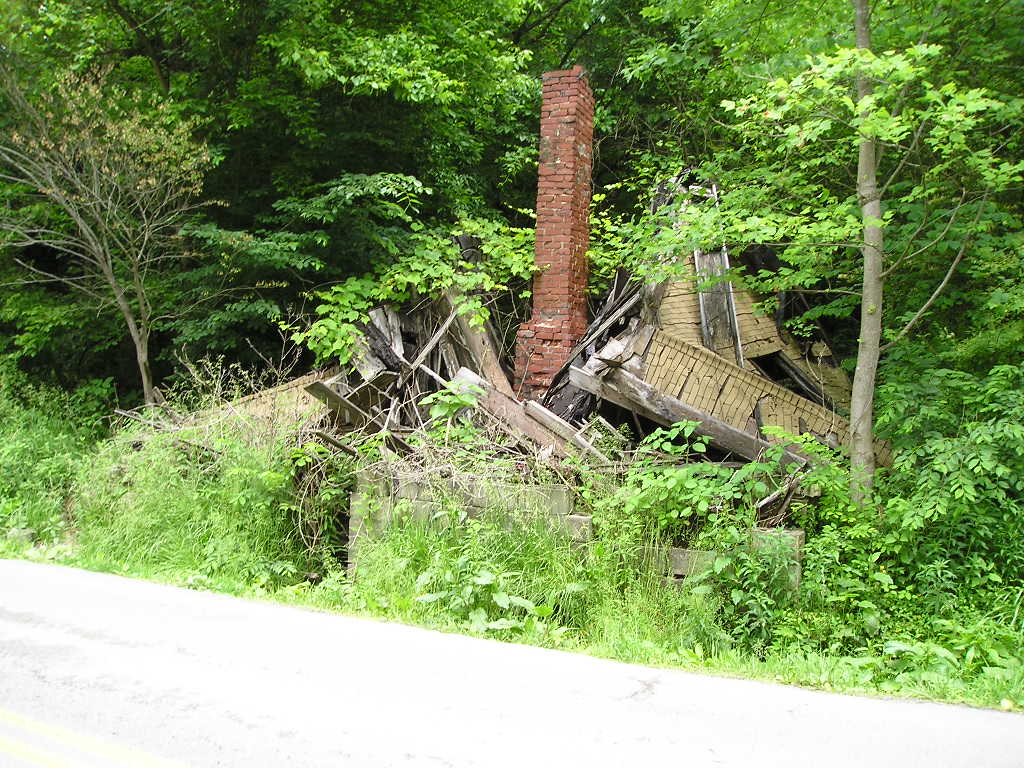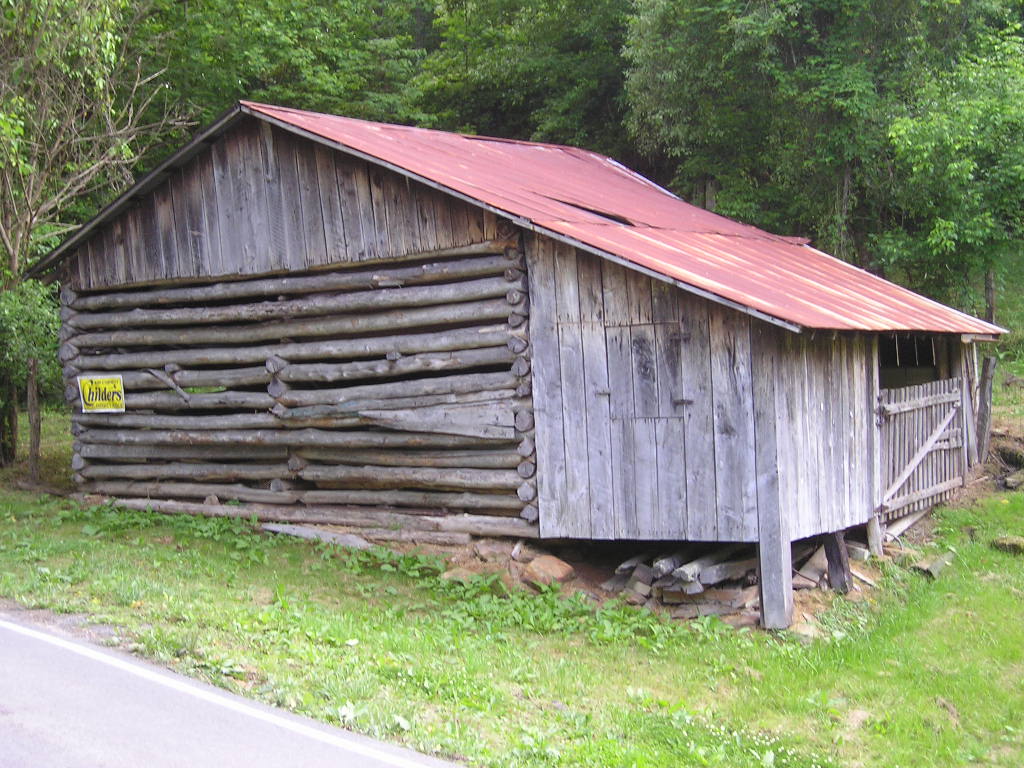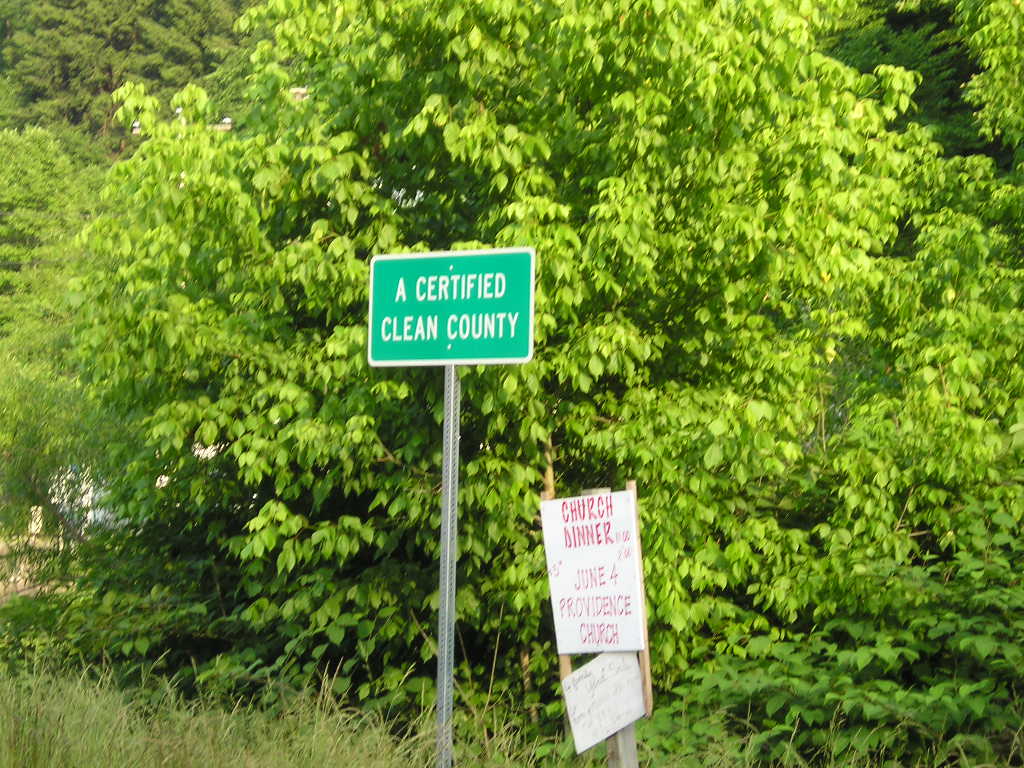 Day 14 Saturday June 4, 2005, 67 miles (107 km) – Total so far: 722 miles (1,163 km)
6:25 pedal time and 66.7 Miles
Click Here to Visit The Table of Contents
Click Here to Visit Previous Page: Day 13: Elk Garden VA to  Breaks VA
Click Here to Visit The Next Page: Day 15: Pippa Passes KY to  Hazard KY