Day 16 Monday June 6, 2005, 44 miles (70 km) – Total so far: 793 miles (1,277 km)
4:23 pedal time and 43.7 miles
Click Here to Visit The Table of Contents
Click Here to Visit Previous Page: Day 15: Pippa Passes KY to  Hazard KY
Click Here to Visit The Next Page: Day 17: Booneville KY to  Berea KY
I woke up at 6am I was on the bike riding at 7:30am. It was pretty clear except when I got back on the route. The road that I wanted to be on was extremely foggy. Luckily it cleared quickly.
The first couple of miles were on busy roads but the rest of the day was really nice back roads in the woods. There were a lot of minor hills. But nothing I couldn't handle. Around noon the sun was beating pretty hard and it had to be about 90 degrees.
When I was riding up a big hill, I stopped in the middle to let my legs recharge and a butterfly flew circles around me 3 times.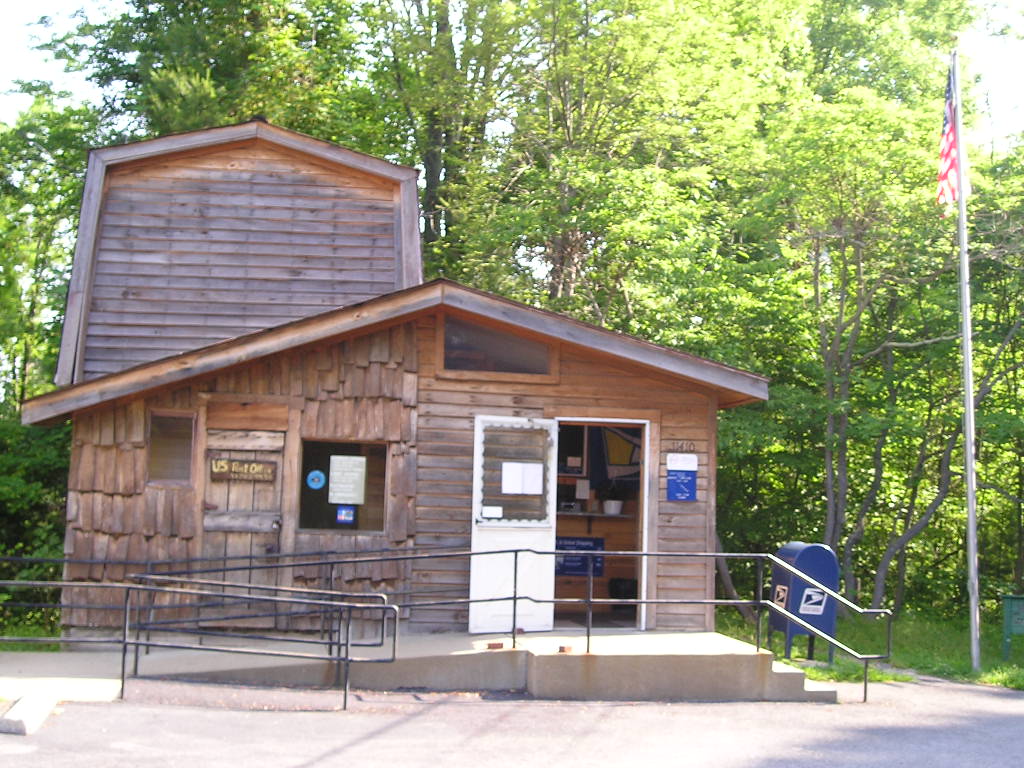 I stopped at a really cute post office and sent home 4 pounds worth of stuff that I don't want to carry anymore.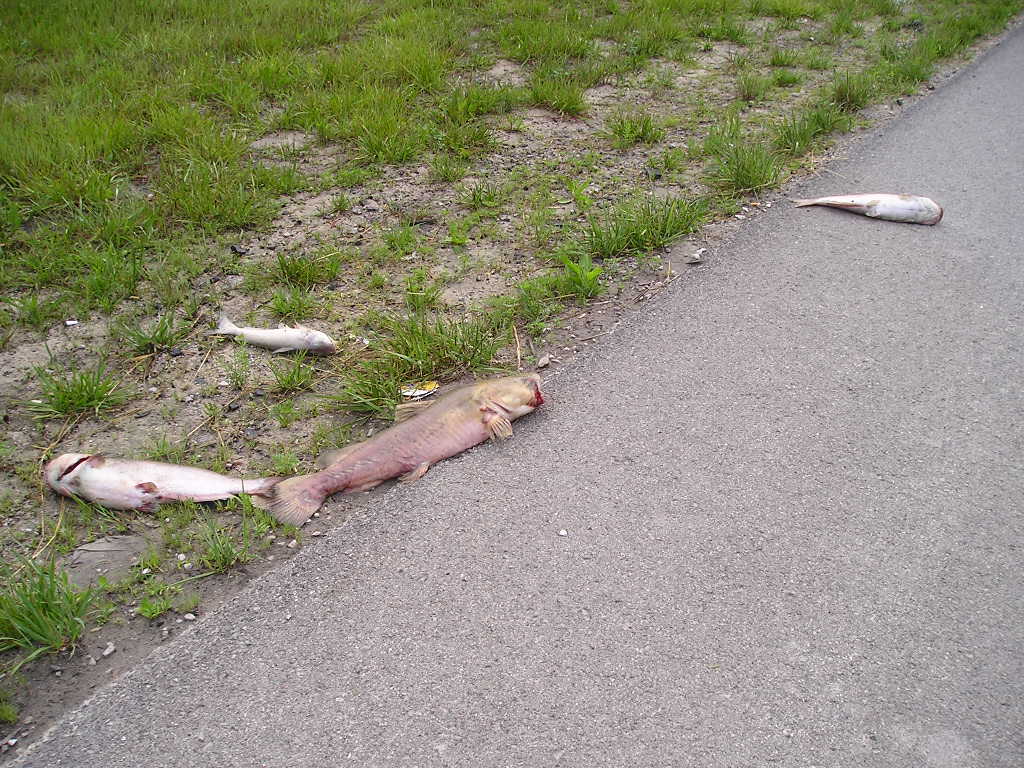 I saw 3 dead cats riding today, a couple of dead raccoons, and some dead cat fish on the side of the road.  I'm not sure how Kentucky has catfish as roadkill, but they do.
I kept thinking about my disaster from the previous day. It sucks but I've accepted the fact that shit happens sometimes. Weirder things have happened to me riding bikes in NYC.  I'm not going let it bring me down. And actually a couple of positive things came out of it. (i.e.: spending the day in an a/c motel room, getting a new shirt that I needed anyway, taking a ½ day off the bike)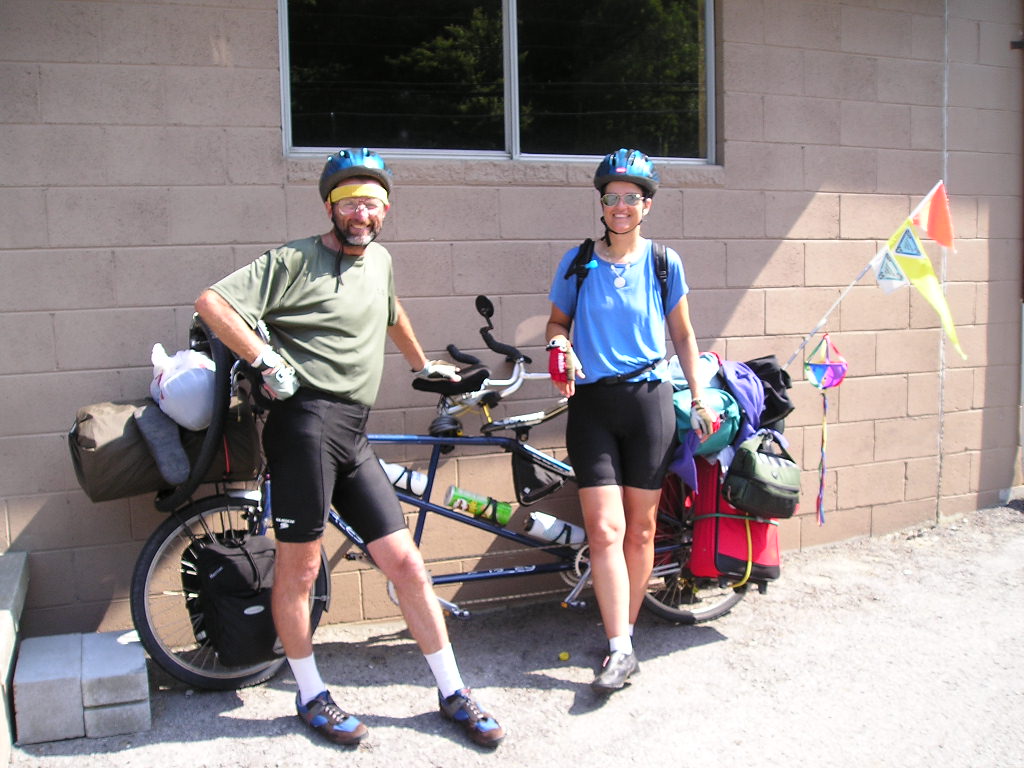 When I was riding down a hill I saw a tandem (2 person bike) parked outside of a gas station. The bike was loaded with gear so I stopped at the store. When I went in there were 2 cyclists that were traveling eastbound. I was really excited to see them, I chatted with them for a while. They are only riding a section of the trans-am but it is a part of a crazy backpacking, canoeing and cycling adventure that they are on. I gave them my card and they gave me theirs. Their journal exists here: http://www.ctcis.net/ppp/ppp.php.  I had a good time talking with them, they were amazing.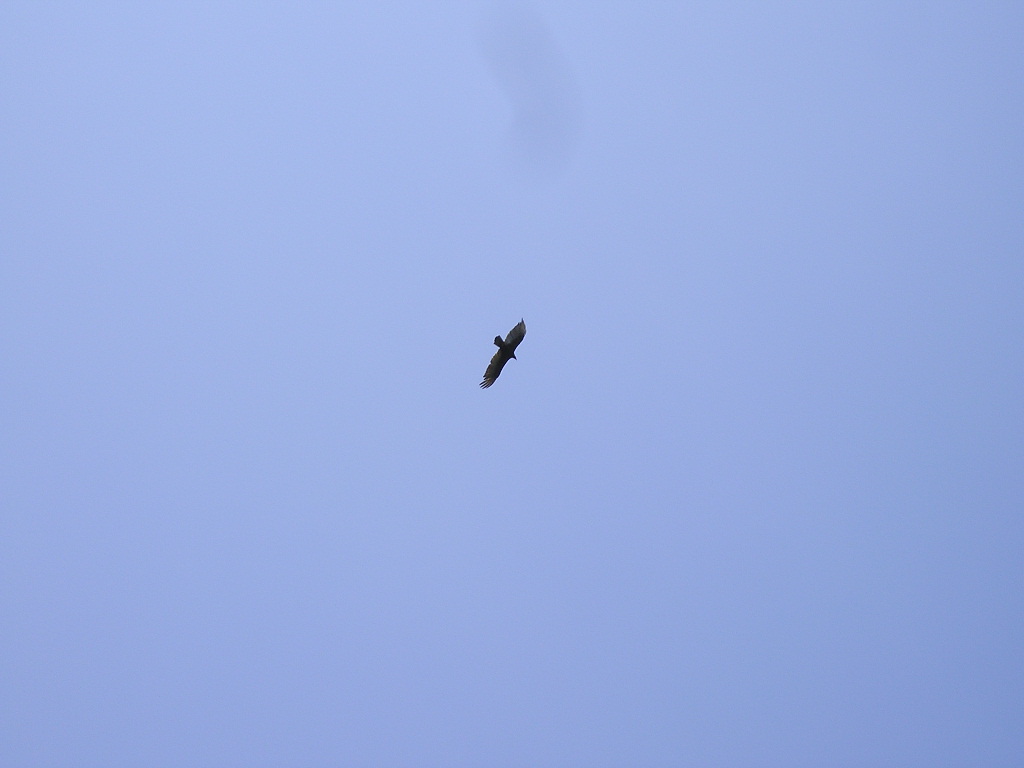 I saw a hawk today for the first time in a while. He was checking up on me. It seems that in Virginia the hawks traveled with me most of the time, in Kentucky the butterflies are traveling with me.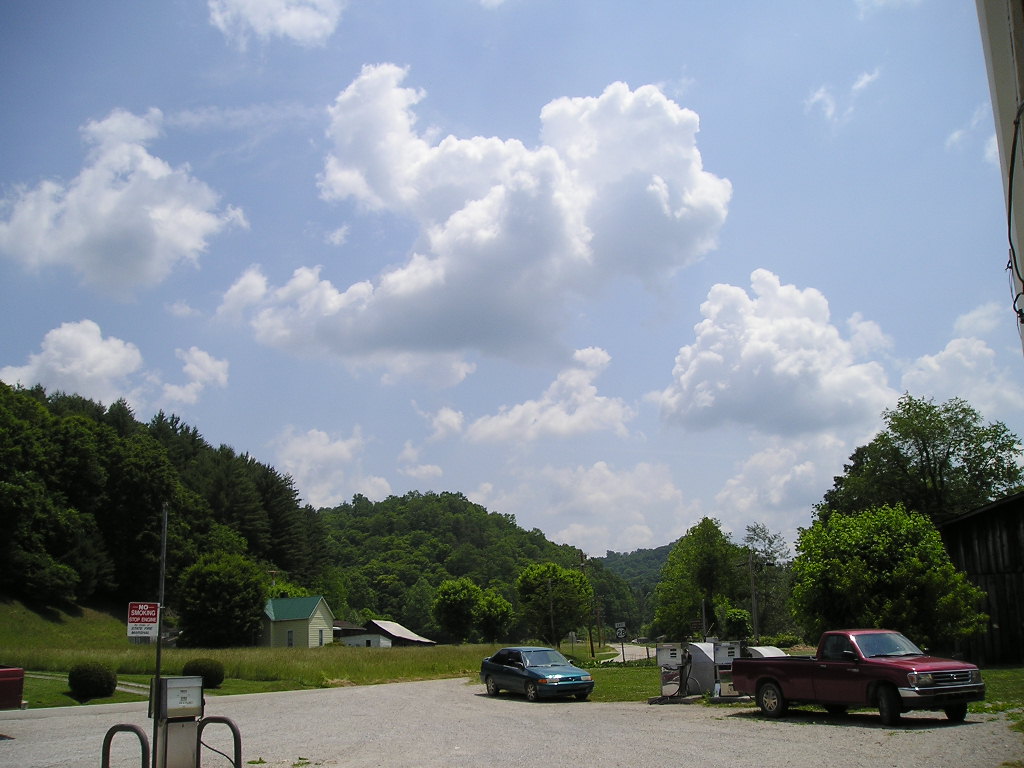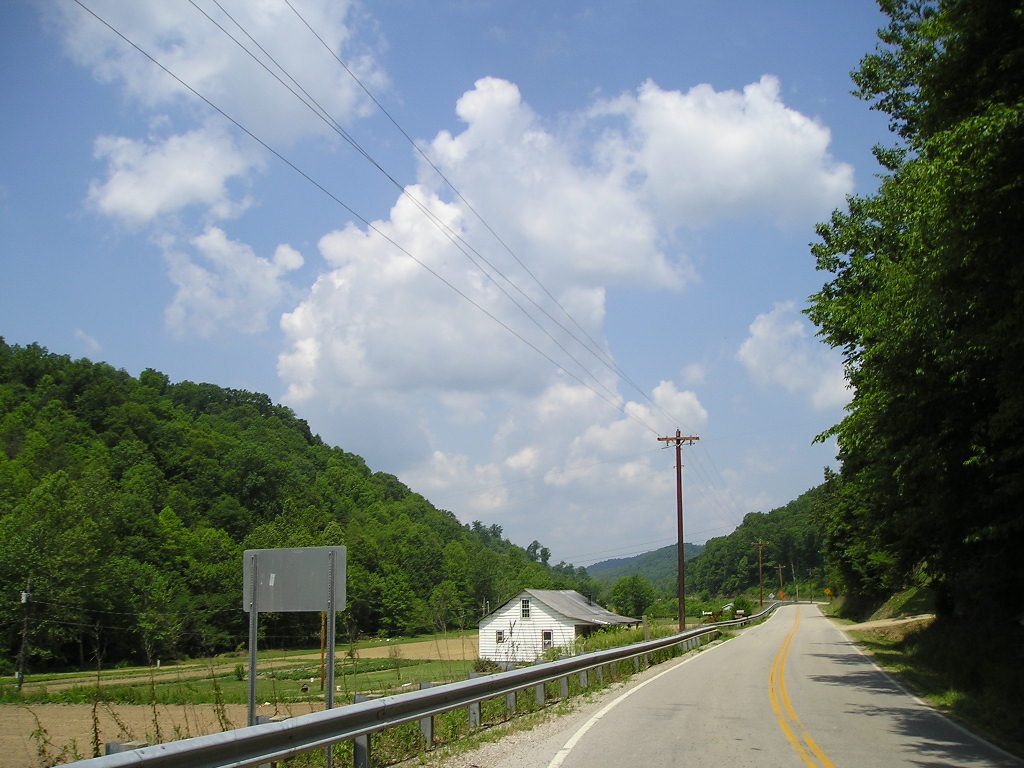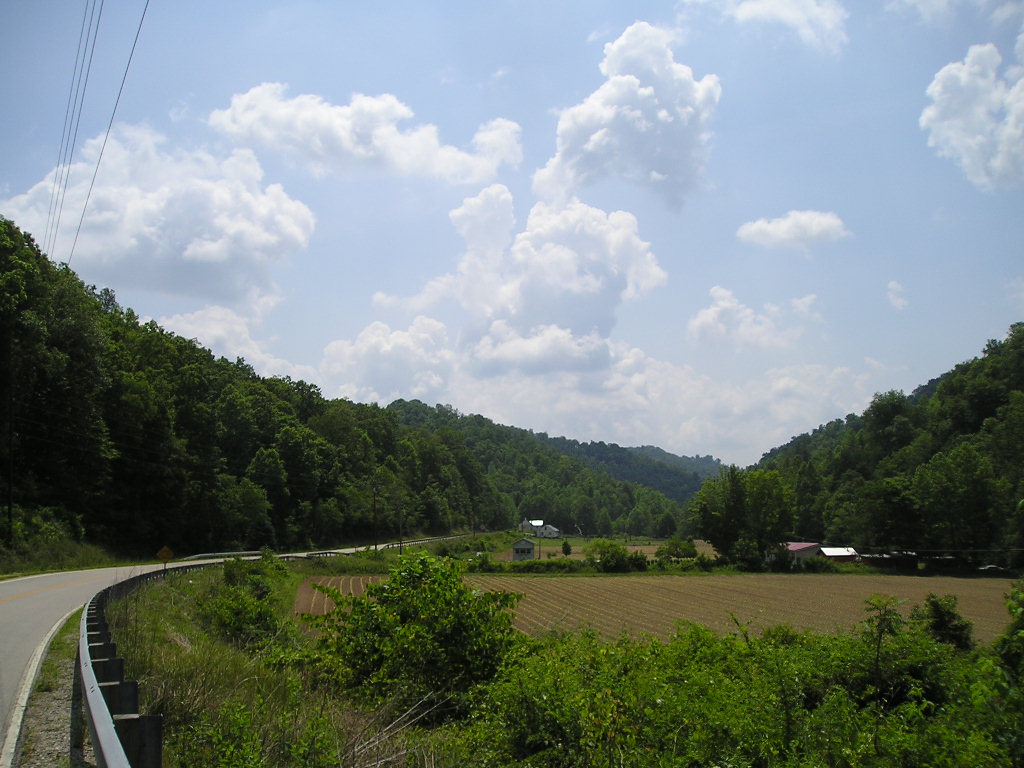 It was ridiculously hot all day long but the clouds beautifully blanketed the sky.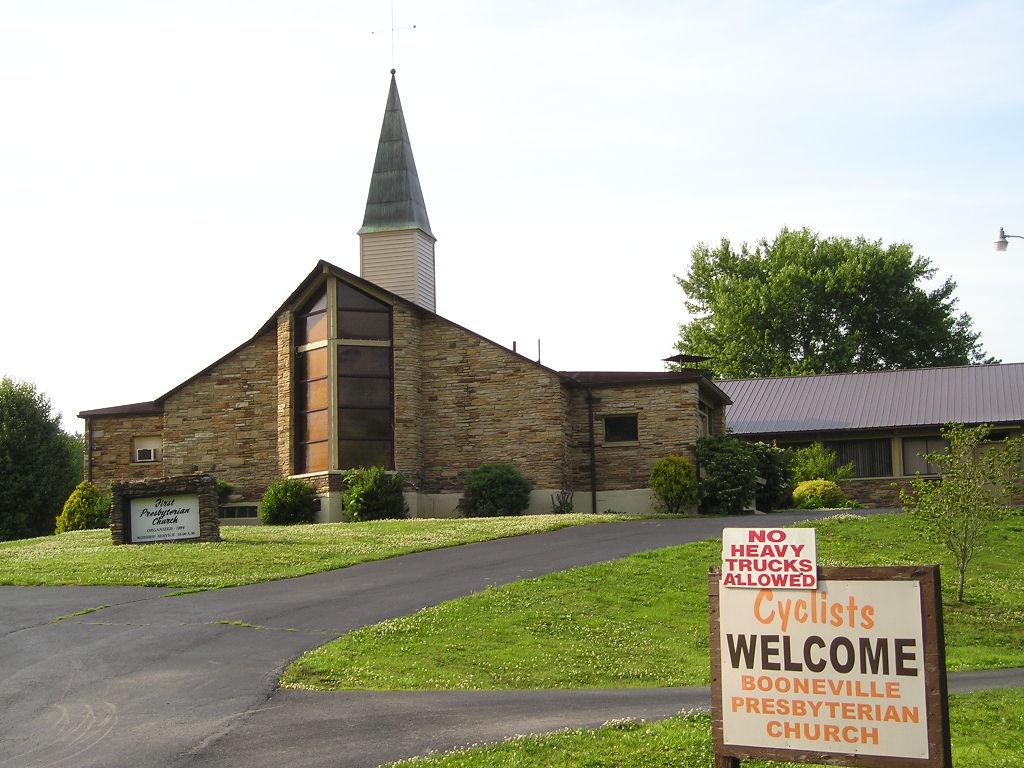 I stopped riding when I got Booneville it was like 2pm and I felt like riding farther but it was too hot to be riding. There is also a spot at one of the churches for traveling cyclists to stay so I just spent the night there. Chuck and Laura were already there when I arrived.
I grabbed a cheeseburger and an ice cream cone then got ready for the morning. It was brutally hot until the sun went down. Chuck and I talked for a while then we went to sleep around 10pm.
It rained in the middle of the night. My tent got soaked, but my bike was fine because it was under a shelter behind the church. .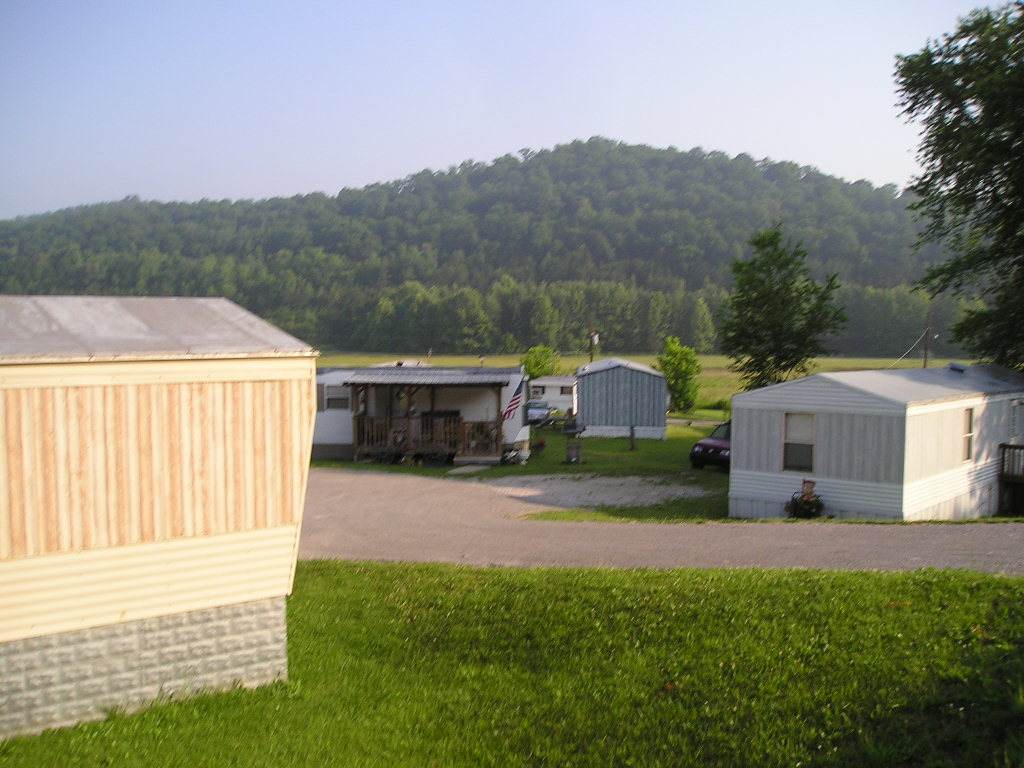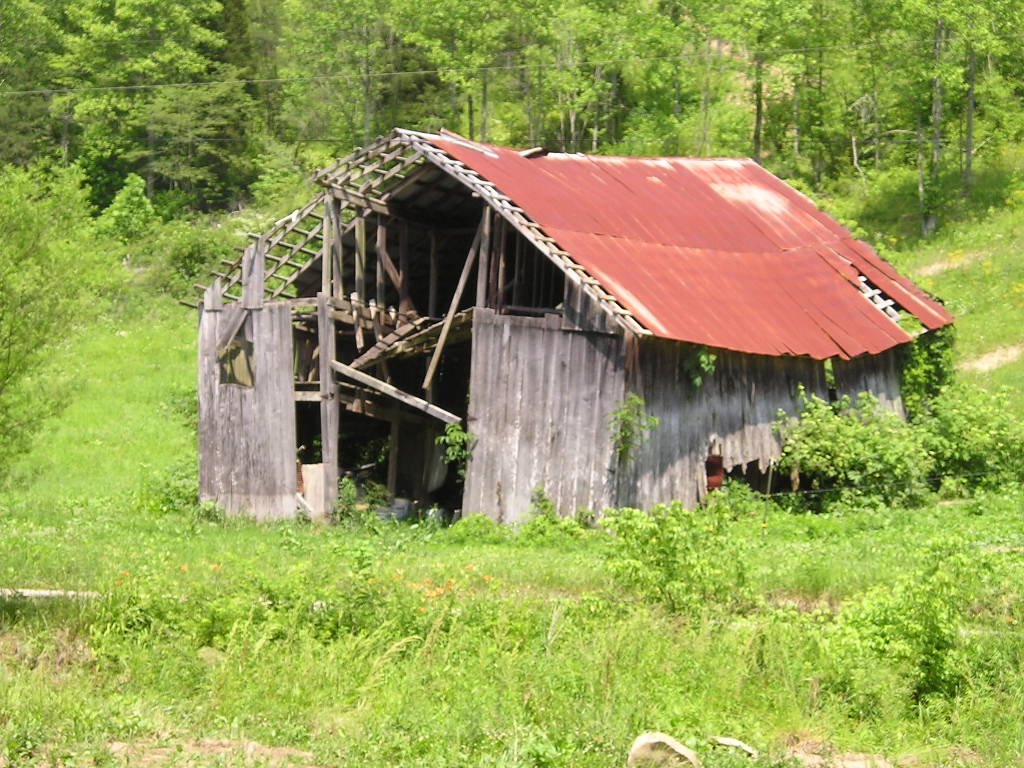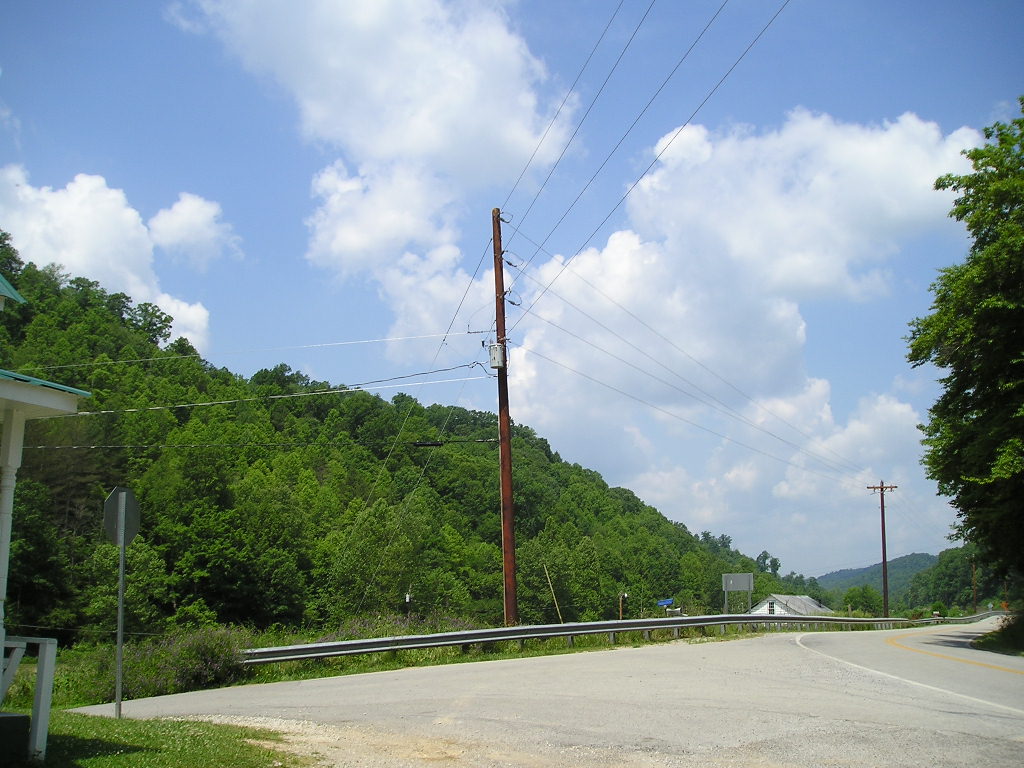 Click Here to Visit The Table of Contents
Click Here to Visit Previous Page: Day 15: Pippa Passes KY to  Hazard KY
Click Here to Visit The Next Page: Day 17: Booneville KY to  Berea KY