Click Here to Visit The Table of Contents
Click Here to Visit Previous Page: Norfolk VA to Jamestown VA
Click Here to Visit The Next Page: Day 3: Glendale VA to  Ashland,VA
Day 2 Monday May 23, 2005, 41 miles (66 km) – Total so far: 116 miles (187 km)
40.8 Miles and 3:27 pedal time
I woke up this morning to a bird landing on my tent. He did it several times. Then a squirrel and a bird started freaking out over an unopened bag of Dorito's I left out by accident.
It started to drizzle when I was setting up the tent but it never rained.  At 6am it got really cold and looked like it was about to rain but then it cleared up and turned out to be a beautiful day. I cooked some oatmeal for breakfast. Mynew stove works great.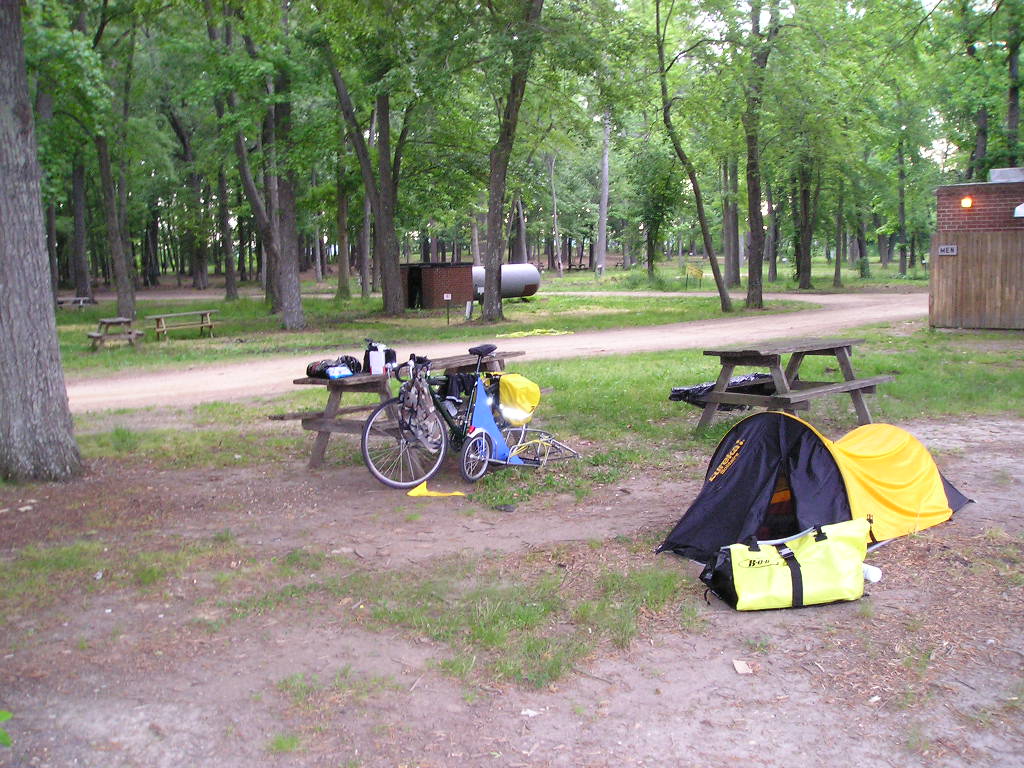 While I ate my breakfast I chatted with the old man camping in his RV next to my campsite. He was from California. He and his wife were traveling the country for about 4 months visiting friends and family. They had already been to the Northeast and they are working their way back towards the west coast, but they will be traveling for the rest of the summer. They told me that they hardly ever use the interstate highways when they are traveling the country in their RV because they feel very little sense of aplace.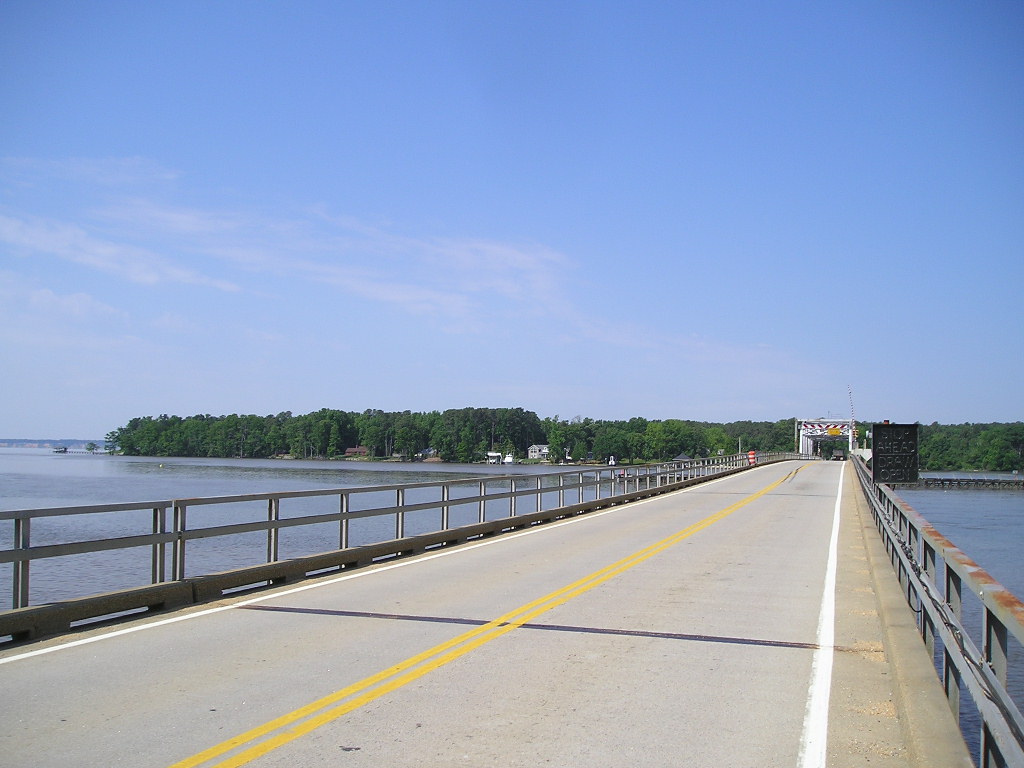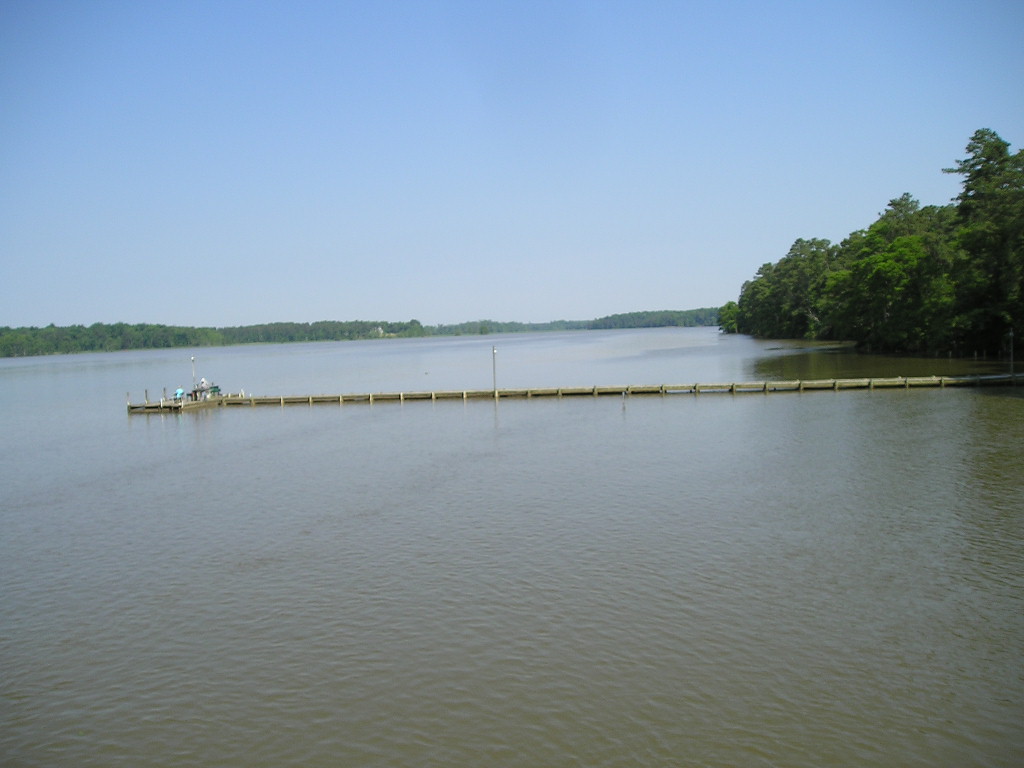 It took forever for me to get my shit together this morning and start riding. Most of today was spent riding along SR 5. I crossed over the Chickahominy River, it was gorgeous. While I was riding the man from the campgrounds drove past and honked.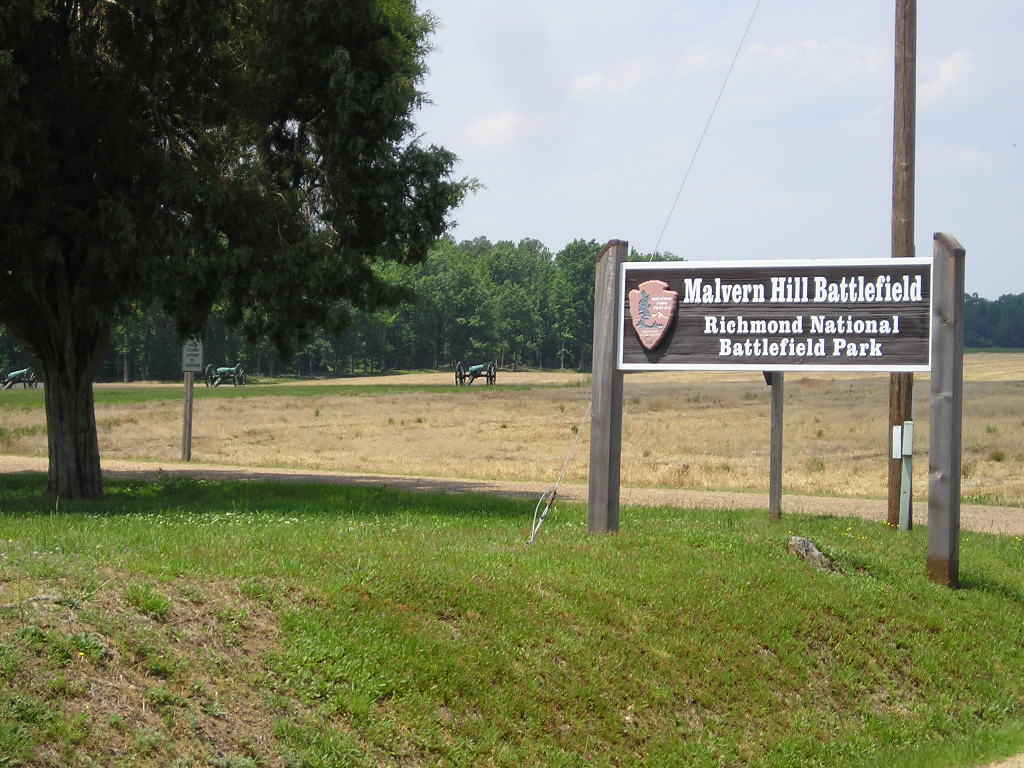 The rest of the day was spent riding through giant farm plantations and Civil War battlefields. There are 5 huge plantations along the trail and the fields go on forever. I'm not sure what they are growing. It might be corn.  There are all these great signs on the side of the road that give the history of what happened at that exact location. I started reading most of them. I caught I strong tailwind and my headphones gave me techno music so I just rode that as far as I could. Also every time I stopped I got attacked by flies. The topography is starting to change.  Most of the day I snacked on 50 cent bags of sunflower kernels and honey roasted peanuts.
I stopped at the Willis United Methodist Church. They have been giving traveling cyclists a place to crash for the night for many years. I wasn't sure I wanted to stay because I had only ridden 40 miles and felt like riding farther I checked my maps and I didn't seem like there was another place to stay for another 40 miles. So I decided to stay I wanted to do some laundry, cook food, tune up the bike and write journal entries.
The pastor came out to say hello with his dog.  They showed me around the church and where I can stay. He told me that his church was used as a hospital by Confederate soldiers during the Civil War. I unloaded some gear from the bike, rode down the hill to the grocery store, came back and ate some fried chicken. Then I took a nap. I woke up to a heavy downpour on the roof and then it started raining chunks of ice that were ¼ thick. I'm so glad I decided to stay here.
I called my parents, my grandparents, Jamie O'Brien and my girlfriend. They were all doing well. Started working on writing some journal entries, hopefully I can find a library tomorrow. I cooked a gigantic bowl of pasta. It stopped raining. I've been looking at my maps and books and I think tomorrow will be a 36 mile day, but apparently it's supposed to be somewhat hilly.
I just got a weather report on my little radio. The weather doesn't sound to promising. It's supposed to be pretty crappy actually. I'm ready to ride in the rain, just hope it doesn't rain too hard. I have started to organize a bag of stuff that I'm sending home.
Click Here to Visit The Table of Contents
Click Here to Visit Previous Page: Norfolk VA to Jamestown VA
Click Here to Visit The Next Page: Day 3: Glendale VA to  Ashland,VA