Day 21 Saturday June 11, 2005, 92 miles (149 km) – Total so far: 1,180 miles (1,900 km)
92.5 Miles and 7:34 Pedal Time
Click Here to Visit The Table of Contents
Click Here to Visit Previous Page: Day 20: White Mills KY to  Utica KY
Click Here to Visit The Next Page: Day 22: Harrisburg IL  to  Carbondale IL
Rolled outta bed at 6am and it was raining. Today was the easiest day to wake up because I gained an extra hour because of the time-zone change. Went over to the gas station across the street and got some breakfast. I asked the lady working there if she knew anything about this rain and she told me its scattered thunderstorms. I took advantage of my extra hour and worked on some journal entries so I was ready to go if I found a library today.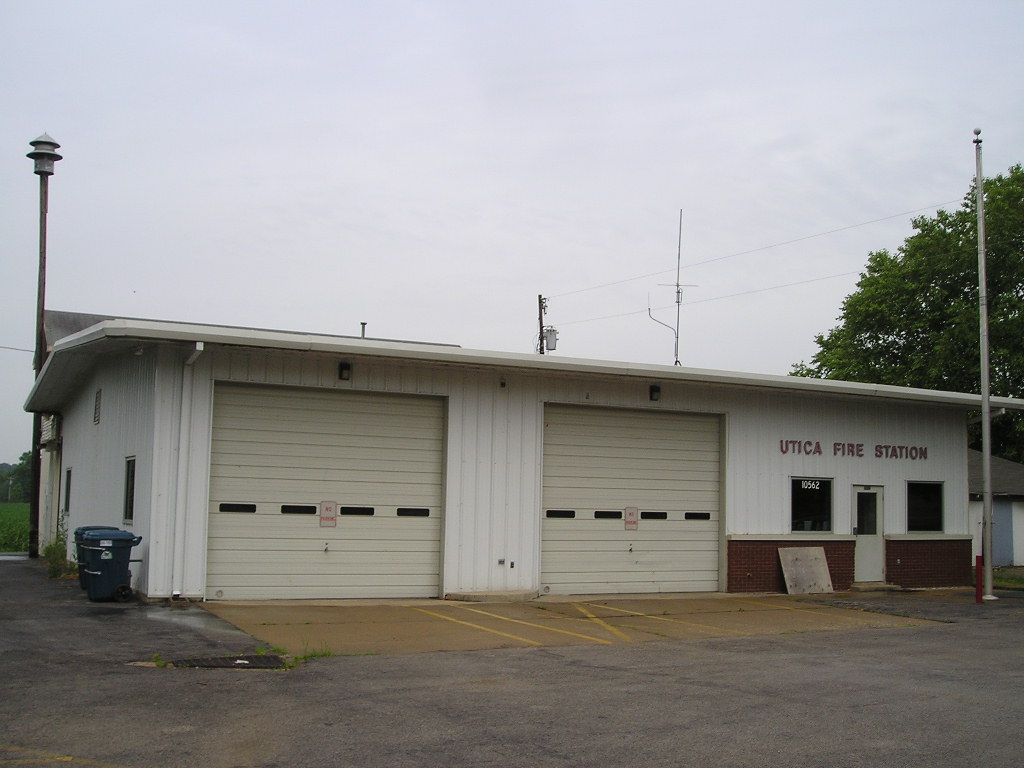 The whole time I was at the Utica fire department I never saw anyone there. It was like the twilight zone. My time there would have gone unnoticed but I left them a nice thank you note on the refrigerator with everyone else's.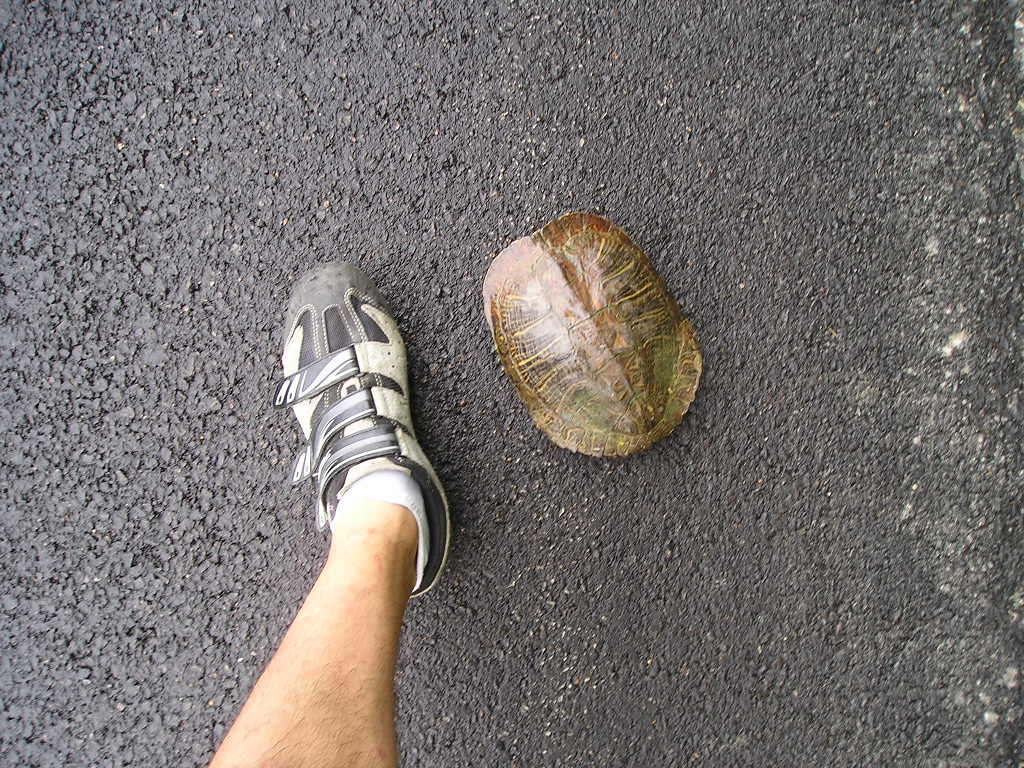 Riding out of Utica I rode through some cornfields. It feels like this corn is getting 6 inches taller every day.  I rode up to this giant turtle that was sleeping in the middle of the road. Unbelievable!? I yelled 'WAKE UP!', and put him in a better location so he could finish his nap. He was the biggest turtle I've saved so far. I remember reading somewhere once that turtles live to be like 100 years old. It really bothers me a lot when I see turtle road kill. They are such modest creatures.
On this trip it feels like time and space have a direct affect upon each other. When I ride really long distances in a day and I try to remember what happened earlier that day it feels like a week ago. However I have the opposite effect if I don't ride far that day.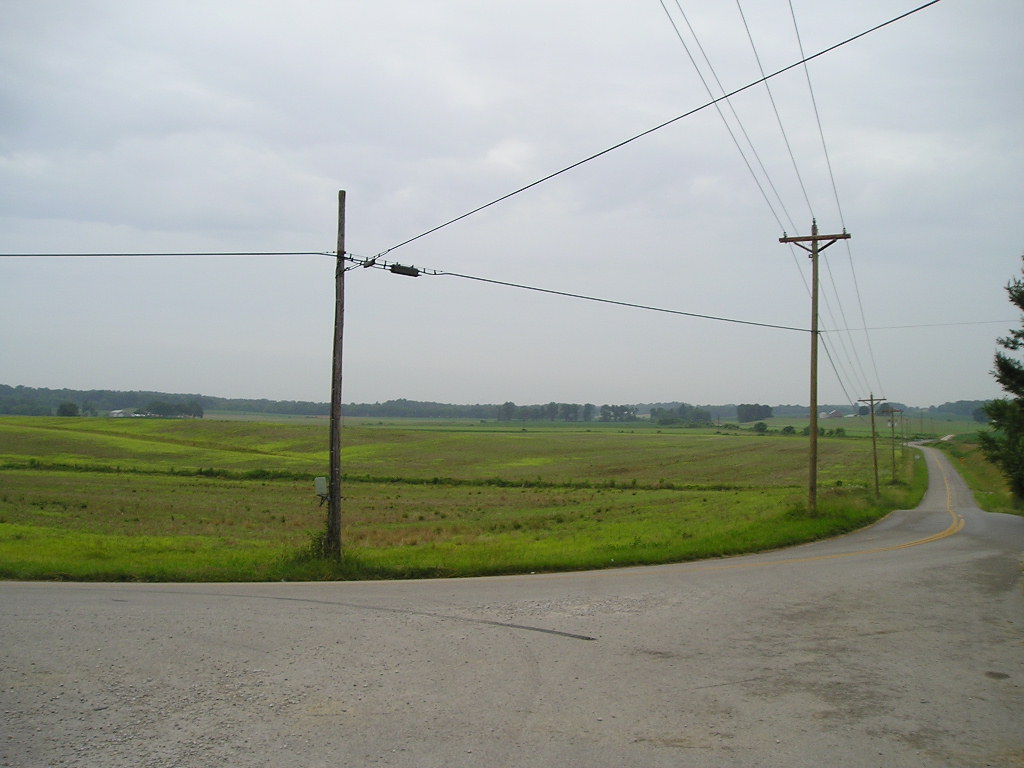 Around mile 20, I was riding through a small town called Sebree. A couple in a car, who happened to see me riding, pulled into a gas station where I was stopping to pick up some Gatorade. They were very happy to see me and said they're church hosts cyclists traveling through Sebree and if I needed a place to stay they could make arrangements. They also invited me to a BBQ that they were going to. I thanked them but told them I was anxious to get to Carbondale and I was just getting started for the day. The lady told me she prays every day for the cyclists traveling across the country. After they left they came back a few minutes later. The husband told me he knows a shortcut that will take me to Carbondale. He and I sat down at a table with my map of Kentucky and he showed me that route 56 will take me in a straight line from Sebree to Carbondale. If I stay on the Transam I will be zig-zagging all over the place and eventually will arrive in Carbondale. I thanked them; this was all very interesting news.
I thought pretty hard about taking the shortcut or staying on route. In the end I decided to take the shortcut because if god forbid my rear wheel exploded in the middle of nowhere it will be much easier for me to hitch a ride to Carbondale if I was on the main road goingt here.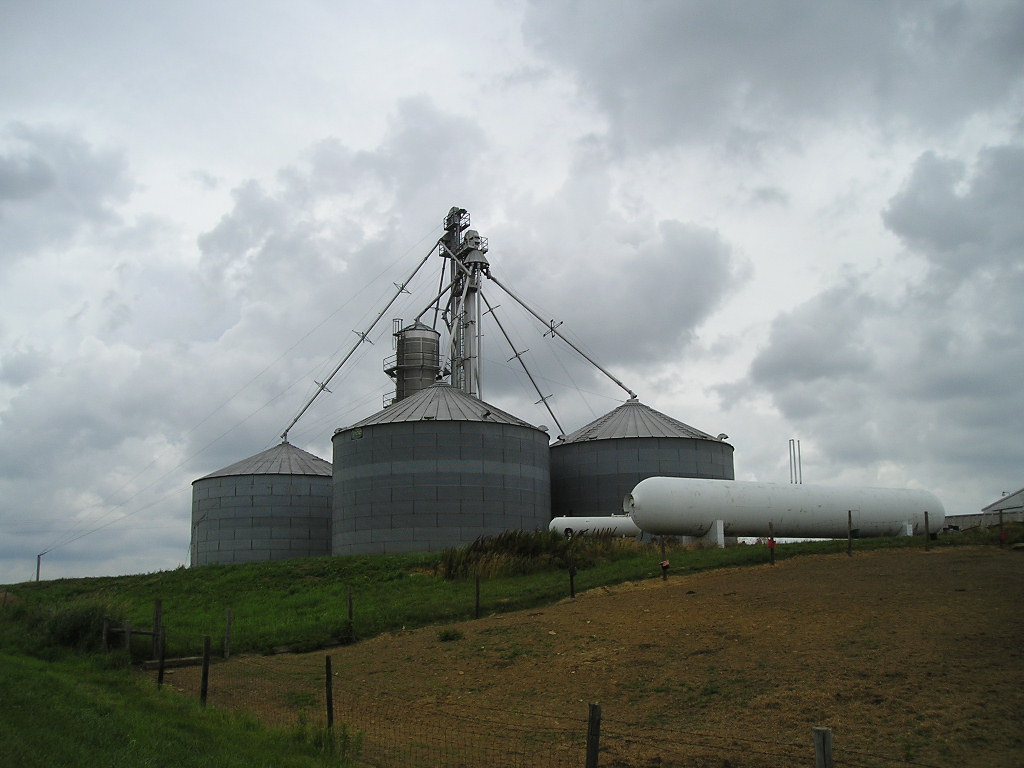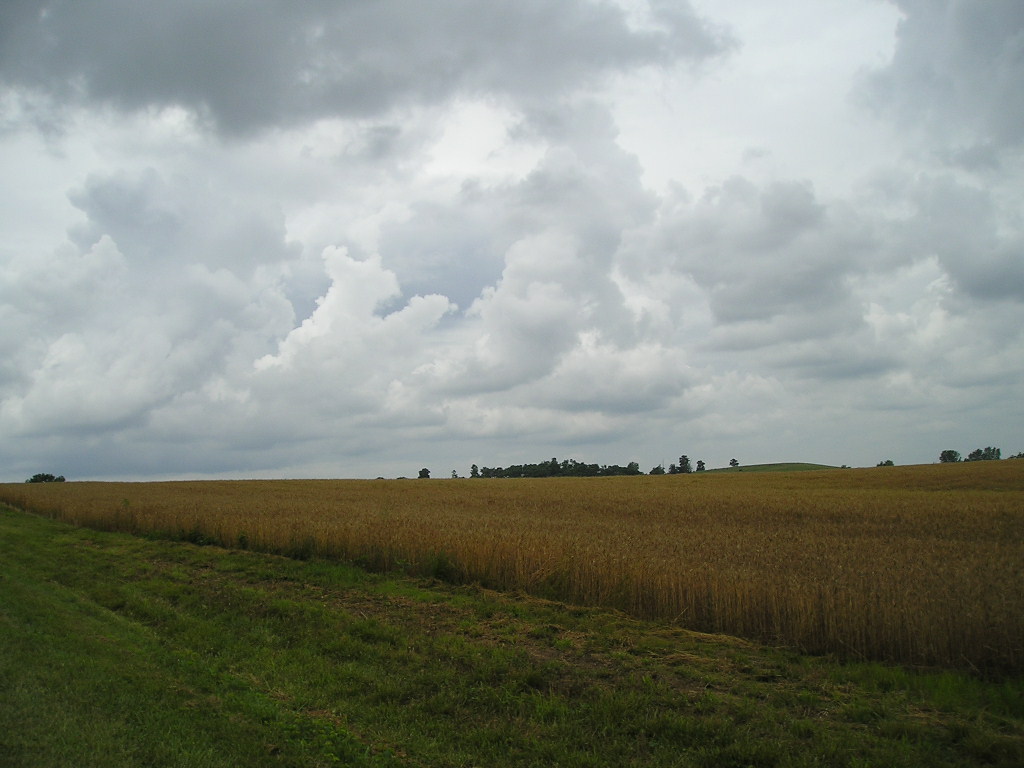 I got on route 56 and started riding. It was a pretty nice ride through the farmland. The only thing I don't like about riding off the route is I have no idea where the next store where I can get food or water will be. So I bought a gallon of water and hitched it up to the trailer.  I listened to techno music all day while I was riding through the farmland.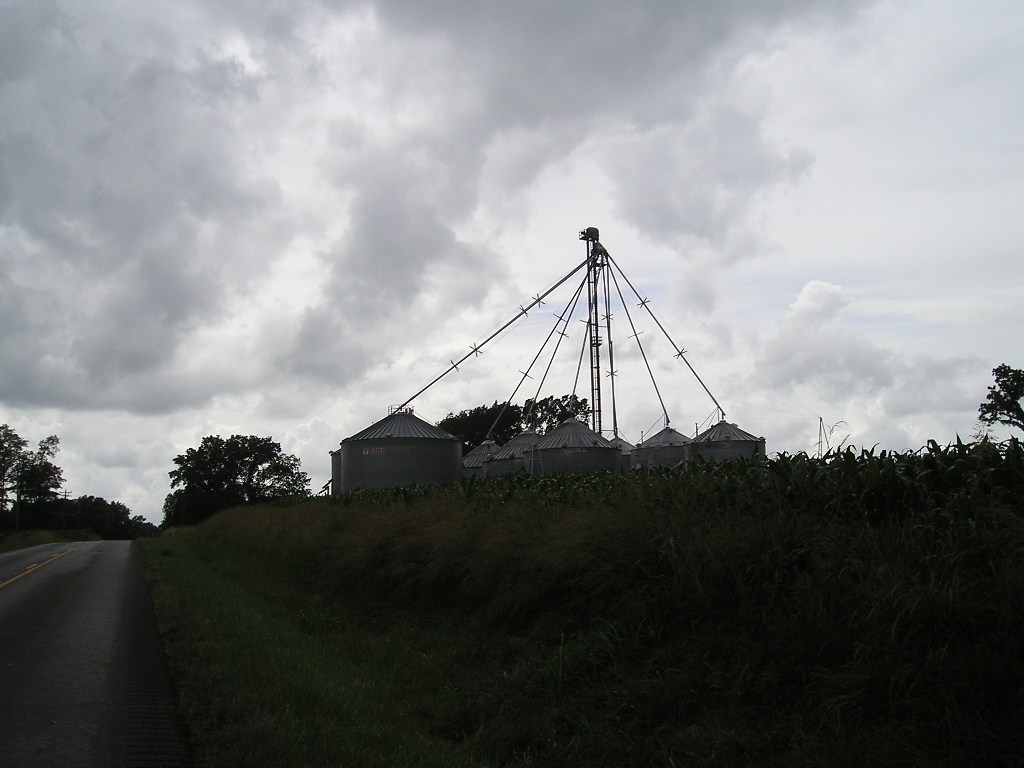 I stopped in the middle of nowhere and ate a salmon sandwich. I called up the Famous Bike Surgeon in Carbondale and he told me he has a good selection of touring wheels for me to choose from and to get my ass in there. Unfortunately they will be closed on Sunday but they open at 10 on Monday. I said that's fine I was planning on giving my legs a day off in Carbondale anyways.
A few miles before I crossed the bridge into Illinois the sky got dark and I got blasted with rain. I was riding past a house and an old man on the front porch told me to ride into his drive way and get under the car port so I can get out of the rain. It rained really hard for 10 minutes and then it stopped and the sun came out almost immediately. I studied the maps while it rained. Then I got back on my bike and rode to the bridge that crossed the Ohio River and brought me into southern Illinois.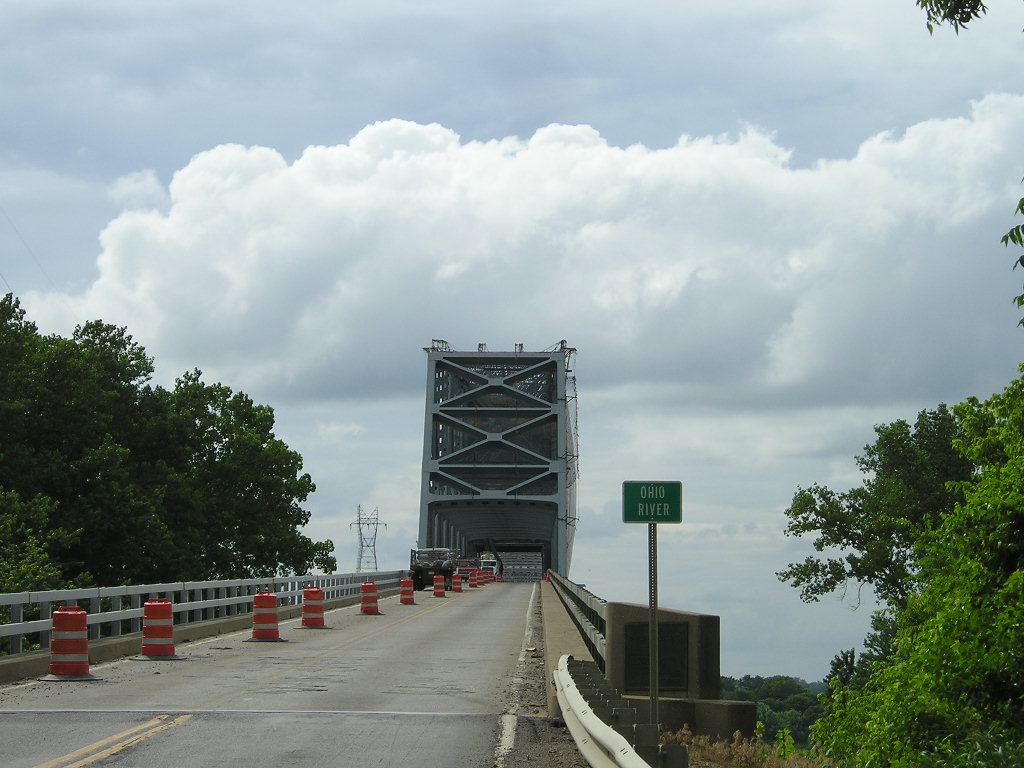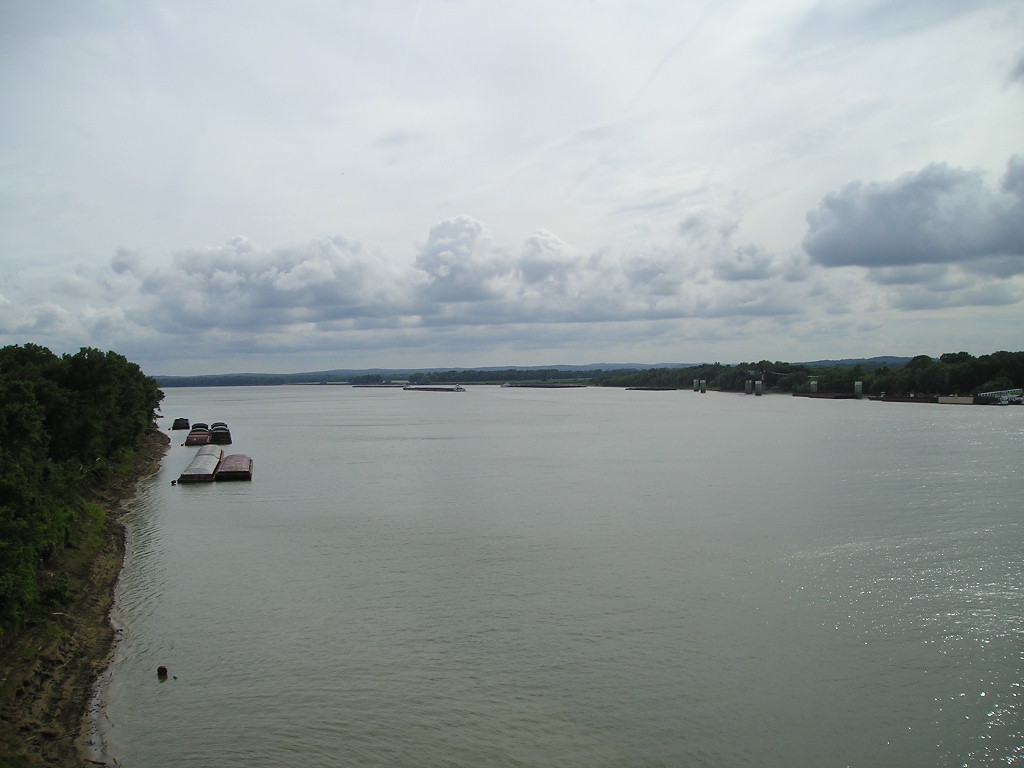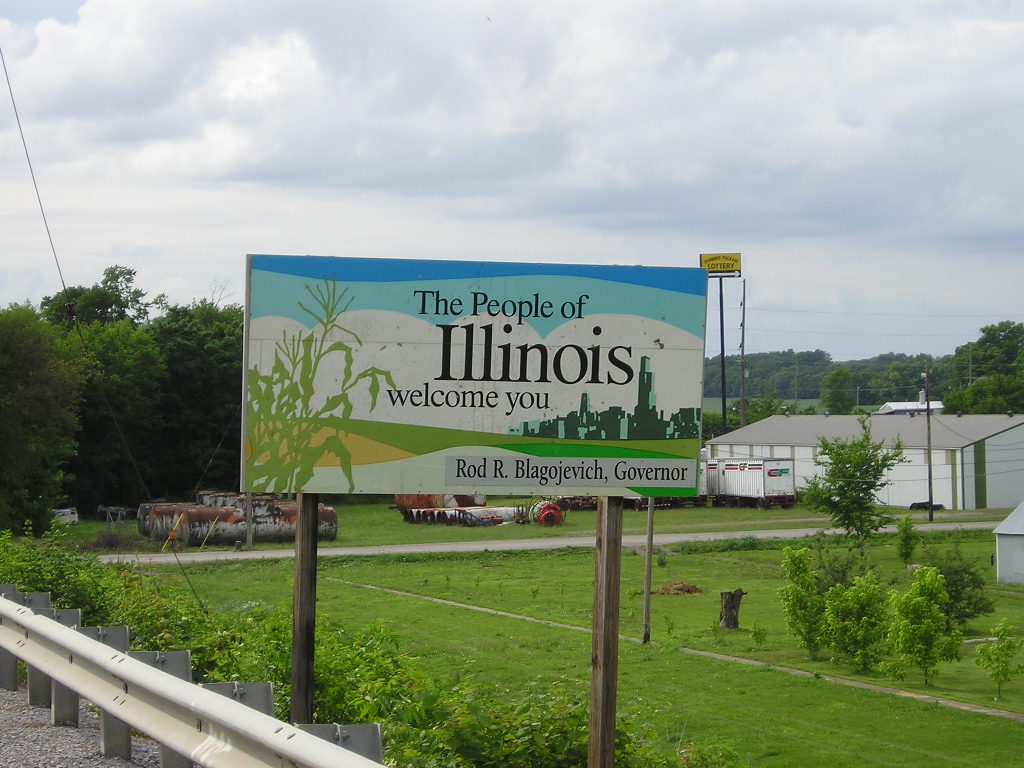 It felt so good to ride into a new state. Illinois is going to be one of my shortest states I will only be here for a few days. I'll cross the mighty Mississippi on my way into Missouri.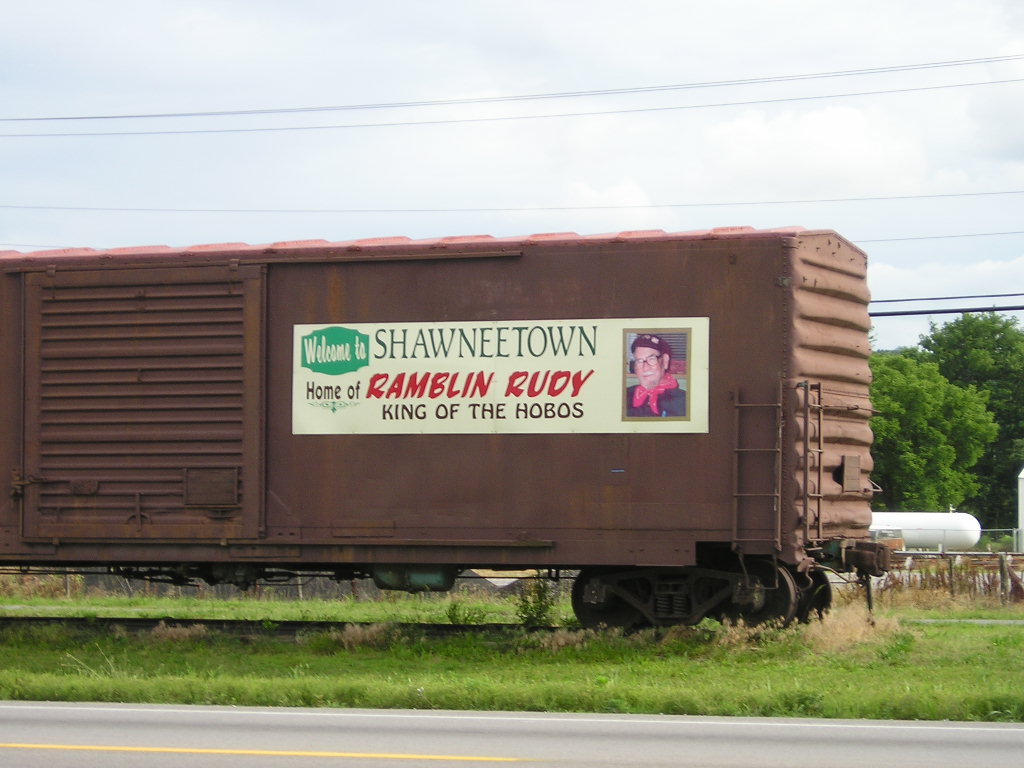 Shortly before I got into Illinois I noticed there were motorcycle riders everywhere. I didn't blame them it was a beautiful day to ride a bike. I rode into a town called Shawneetown and realized they were having a motorcycle rally. Stopped at the motel and they were full. Someone told me the closest campsite was 20 miles in the opposite direction. A lot of the motorcycle guys had camping gear strapped to their bikes.  When I arrived in Shawneetown I had ridden 70 miles. I thought about riding to the next town Harrisburg but I was getting tired. I stopped at the edge of the city and looked at my maps. While I was standing there I got blasted with a gust of wind blowing to the west and that made my decision to keep going until Harrisburg. I rode past a sign that said Harrisburg was 20 miles away but I tried not to look at it.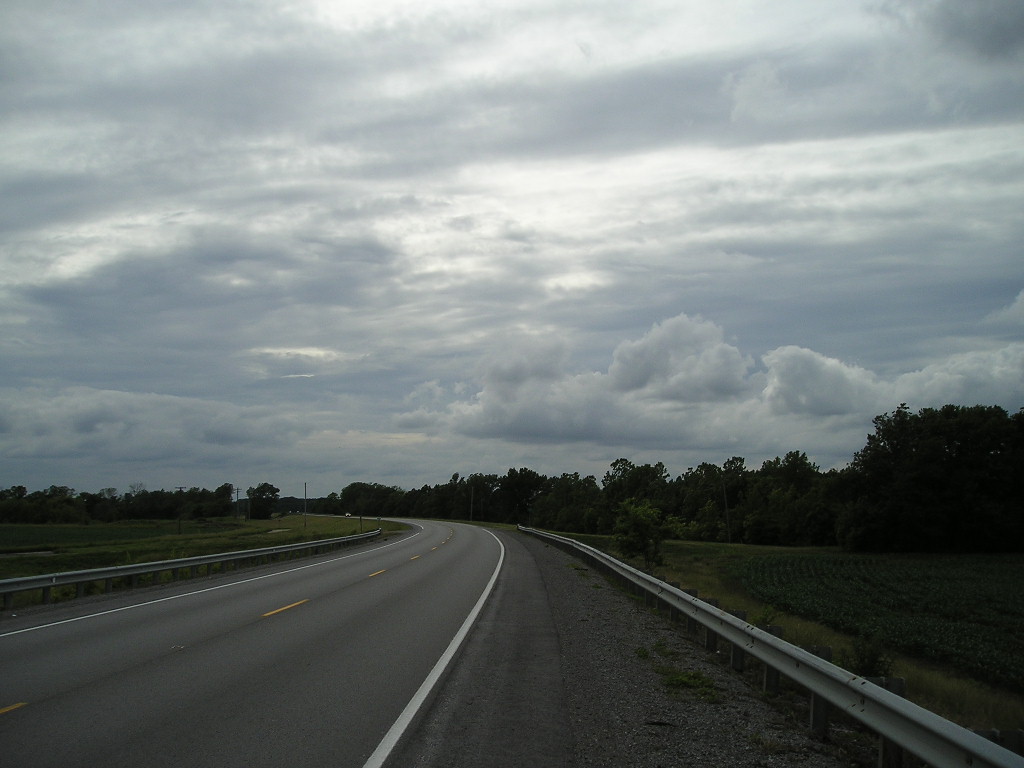 I rode pretty fast all the way to Harrisburg. When I got there it seemed like there were more motorcycles Harrisburg then in Shawneetown. It looked like a Rolling Stones concert. There was a huge selection of motels but they were all booked. I stopped at the penitentiary and the women working there tried to help get me into a motel but she had no luck. Several people told me I should camp out in the town park but I was skeptical because I had a feeling a lot of these drunken motorcycle guys were going to end up there. And I must admit I'm a little bit scared of them.
The minute I entered Harrisburg I smelled BBQ and I wasn't sure where it was coming from. Eventually I found the BBQ pit. It smelled so good. The guy working at the BBQ place was really interested in my trip. I was starving but had no cash, so I told him I was going to go get some money and I'll come back. He told me not to worry about it and he made me a free BBQ sandwich. I talked to him while I ate my food; he was the brother of the guy that owned the BBQ place. He was a really nice guy. Shortly before I left he told me to hold on and he ran into his BBQ shack and gave me a bottle of his BBQ sauce. I tasted a little bit and it is delicious. I'm going to send it home and use it on my ribs when that day comes.
I rode all over Harrisburg looking for a map of Illinois and no one had one. I stopped at the dollar general and someone had a map in their car that they gave it me. I got into a conversation with several people at the store and they all told me to camp in the park, but I just didn't trust it with all these creepy motorcycle guys. The lady who owned the store let me use the bathroom and she told me I can camp out on the grass on the side of the store. That works. She called the police and told them I had her permission to be there.
I was so tired I didn't even bother to setup my tent. I opened up my ground cloth put on all my rain clothes and just laid down on that and fell asleep. I slept pretty hard for a couple of hours then I woke up and it was raining. I moved all my stuff under the canopy in front of the store laid down on a bench and went back to sleep.
Around Midnight the police man came by. He sat and talked with me for a while. He was cool.  He asked me a lot of questions about my ride. I also told him about how I watched a woman in a black pickup truck check every car in the parking lot to see if the doors were unlocked maybe 15 minutes before he showed up. Then he quickly left.
30 minutes later a car from the fire department pulled up. It was the husband of the women who gave me permission to stay at the store. He asked if I wanted to get out of the rain and go sleep in the fire station. I was so happy to see him. I rode up to the fire station. I talked to the guys at the station briefly before I went to sleep. Their names were John and John. They gave me some water and Gatorade and made sure I was comfortable. I slept on a big pile of blankets
It felt so good to be inside. I fell asleep immediately. It was such a long day. I met a lot of good people today.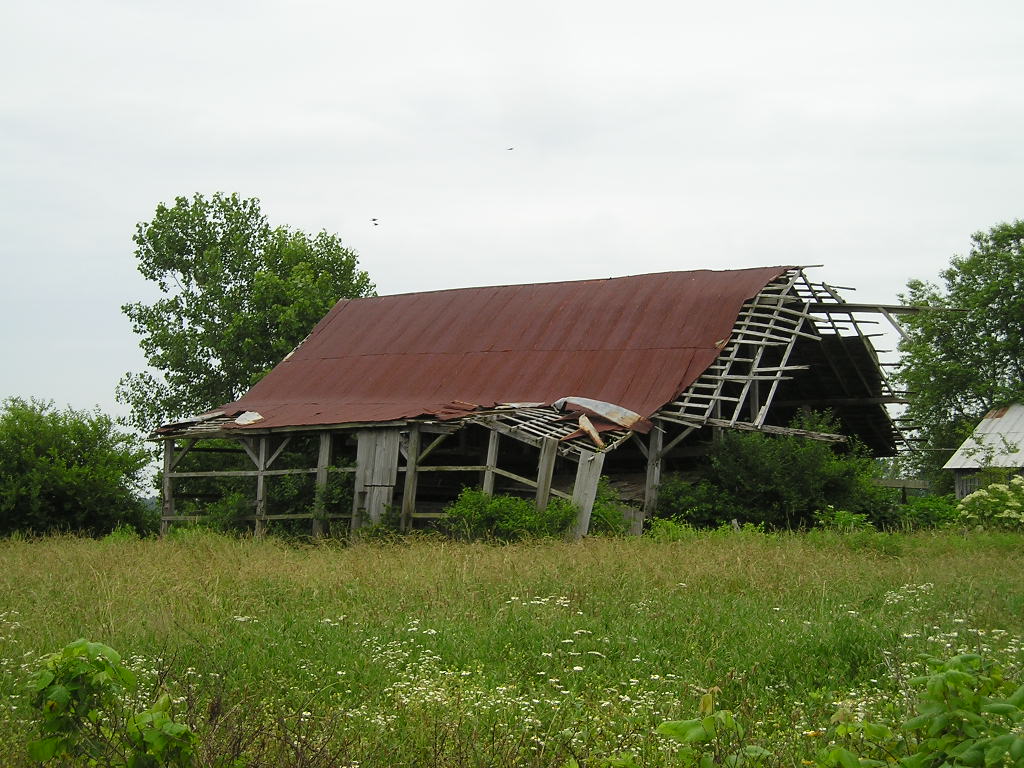 Click Here to Visit The Table of Contents
Click Here to Visit Previous Page: Day 20: White Mills KY to  Utica KY
Click Here to Visit The Next Page: Day 22: Harrisburg IL  to  Carbondale IL