Day 24 Tuesday June 14, 2005, 58 miles (93 km) – Total so far: 1,295 miles (2,084 km)
5:51 Pedal Time and 57.7 miles
Click Here to Visit The Table of Contents
Click Here to Visit Previous Page: Day 23: Carbondale IL  to  Carbondale IL
Click Here to Visit The Next Page: Day 25: Chester IL  to  Farmington MO
Got up at 7am. Today is my girlfriend Bonnie's birthday.  She got the flowers I sent her last night. It was going to be a beautiful day. It's also flag day!
I went over to the continental breakfast. They had Belgium waffles today and I was all over it. While I ate I watched the lame morning show. Everyone was going banana's over the whole Michael Jackson fiasco. I wasn't really interested, but the one thing that caught my attention was all the Michael Jackson fans dancing in the streets when they said he wasn't guilty.
After I checked out of the motel I went to staples and returned all the crap I bought the day before. They took everything back including that $8 cat 5 wire I had to buy to so I could use the internet in the motel. Then I went over to the post office and sent home 4 pounds of crap I no longer need to carry.
As soon as I left Carbondale I knew it was going to be a rough day riding. The wind was blowing pretty hard to the east. I thought of the couple I met last night who are riding east. I bet they are loving it.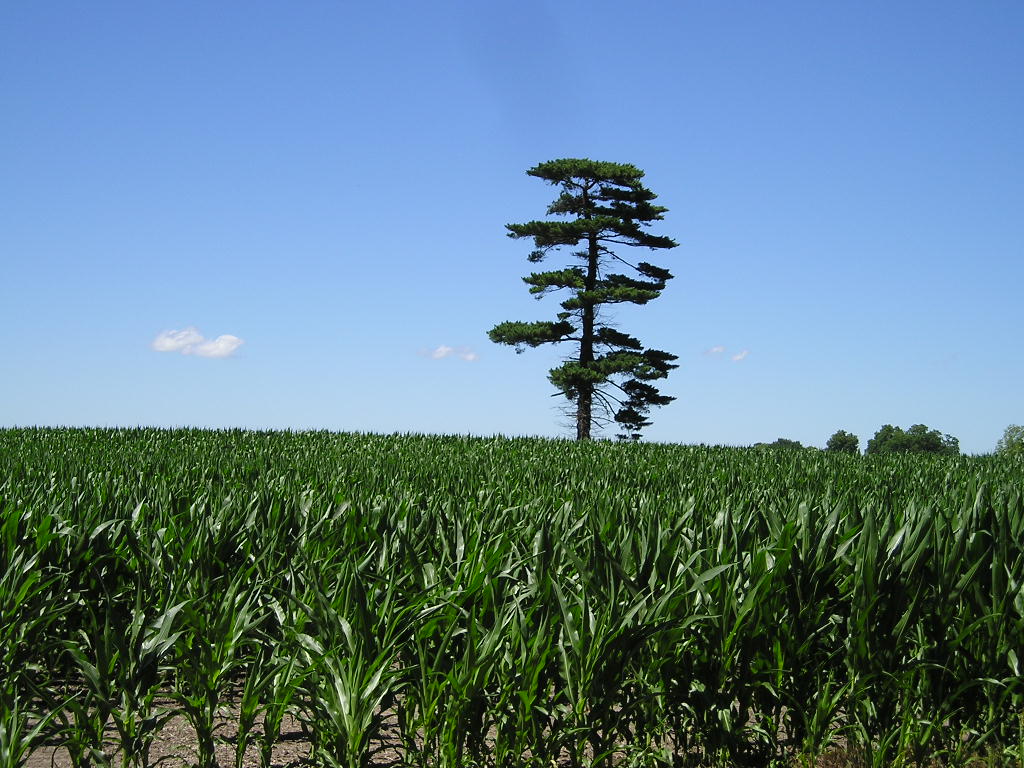 Early in the day I noticed when the wind hit the corn stalks it looked like they were waving at me. Sometimes I even waved back.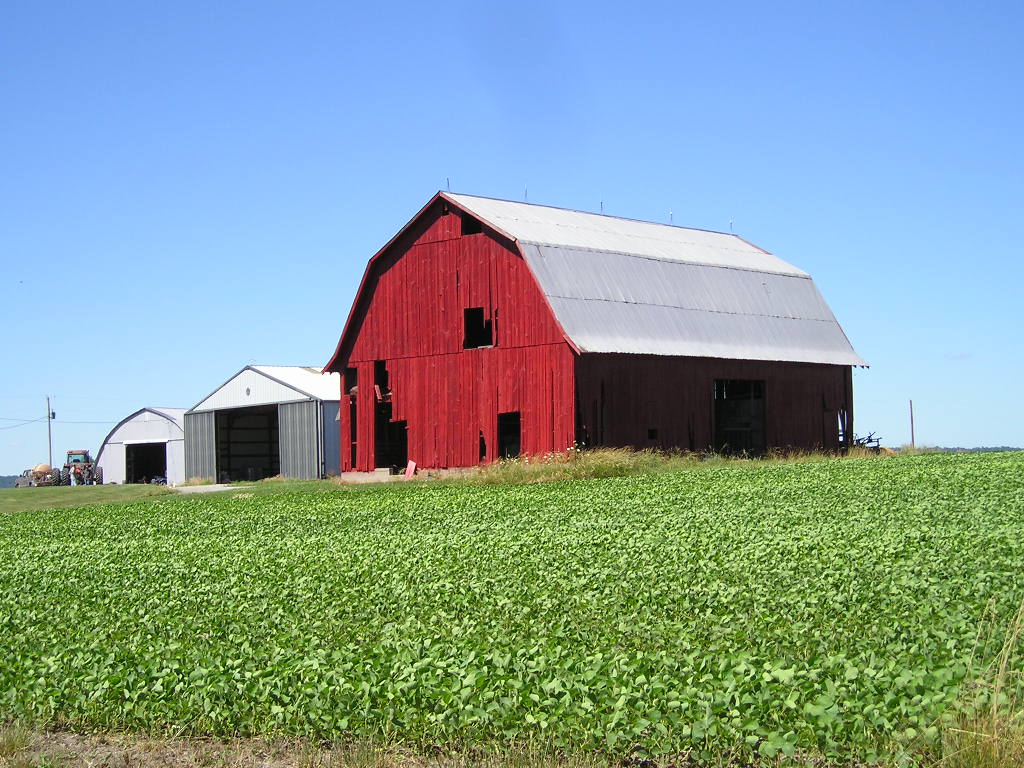 I got into a town called Murphysboro; I couldn't find anything to eat so I decided to have subway for lunch. I got stuck behind some fat lady with 10 kids and every one of them had a very complicated sandwich to be made. On my way out of Murphysboro I stopped at a convenience store to buy some Gatorade and the kid working there told me that someone stole all the cd's out of some comic book magazine they were selling. I told him these comic book people are all crazy and to be careful.
On one of the roads I was riding on I rode over this short bridge. As soon as I rode onto the bridge all these little black birds flew out from under the bridge. It must been about 100-150 birds and they flying in circles all around the bridge that I was standing on. It was the most amazing feeling to have all these little birds fly like crazy in circles around me. It felt like New Year's Eve and confetti was getting thrown all over the place. I got off my bike and just stood there watching the birds. It all stopped once I took out my camera and was going to try to take a picture of the birds.
After I rode off that bridge I rode about ½ a mile and I had to stop again. The shadows from the clouds were moving so fast across the contours of the earth. It was the most beautiful feeling watching the ground change colors so rapidly. I felt like I was hallucinating.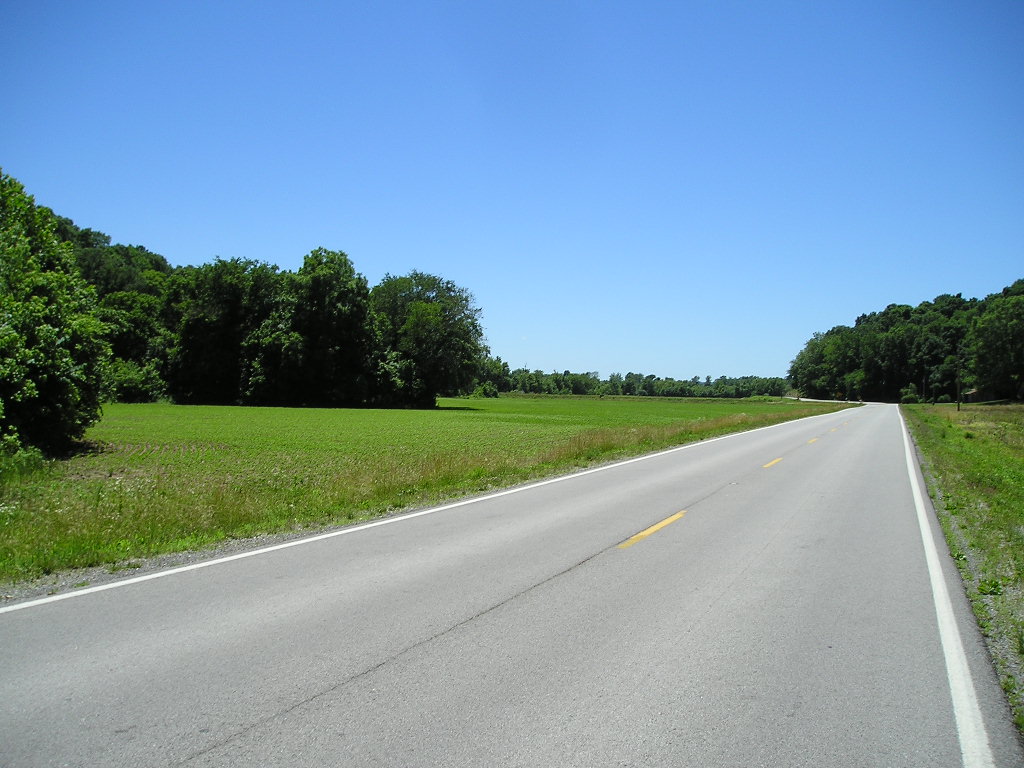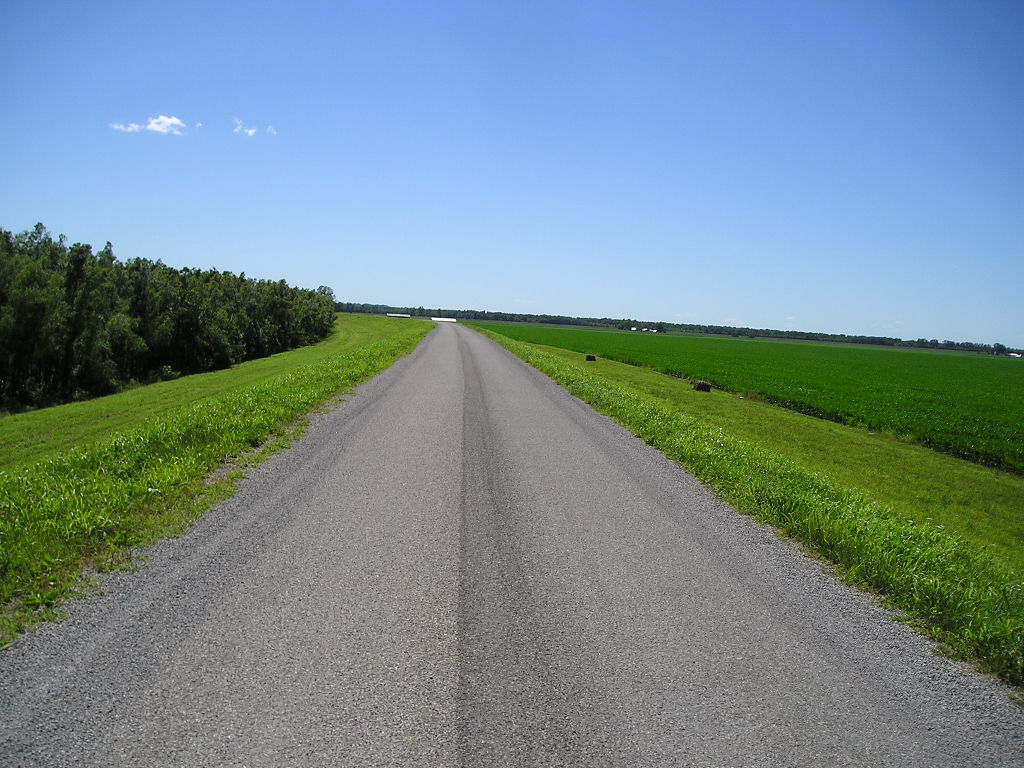 The roads were monotonously flat and long all day long. I almost didn't even need the maps as long as I was riding against the wind I was on the right path. There were no stores or services for about 40 miles. I hit this little pub in the middle of nowhere and sat at the bar and drank a can of coke. My maps kept telling me I was riding parallel with the Mississippi river for a long time. But I couldn't see it.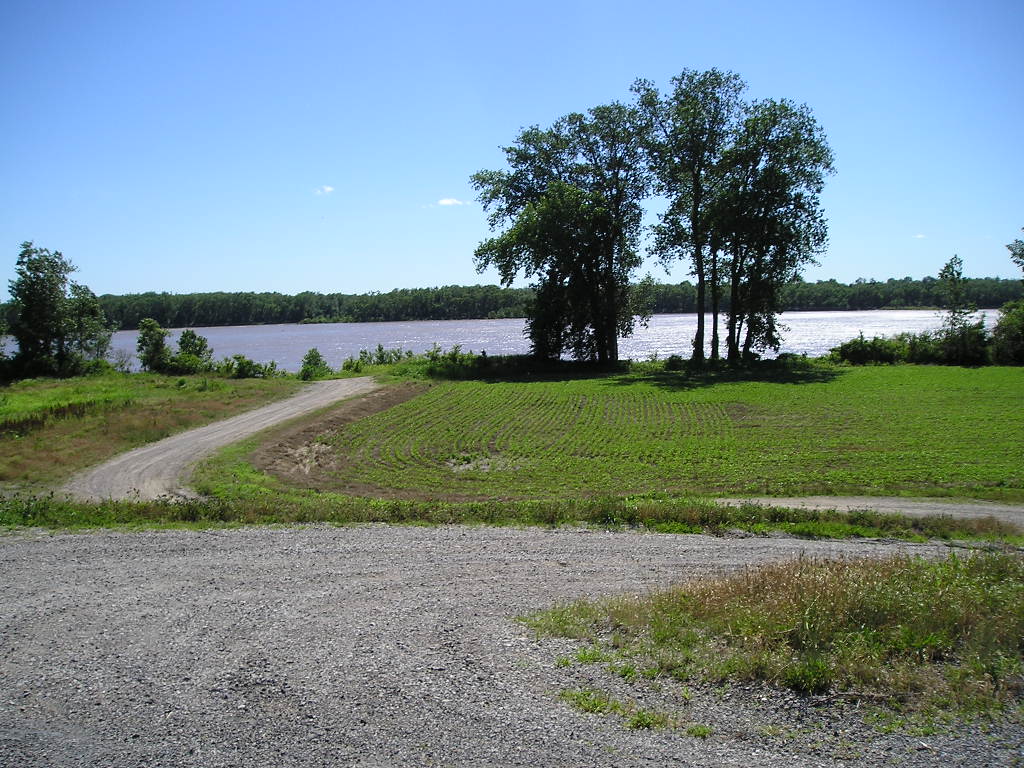 Eventually I rode up onto this road that was built on top of a grassy knoll and suddenly the Mississippi was right in front of me. It gave me a chill because it caught me off guard. I have never seen the Mississippi River before.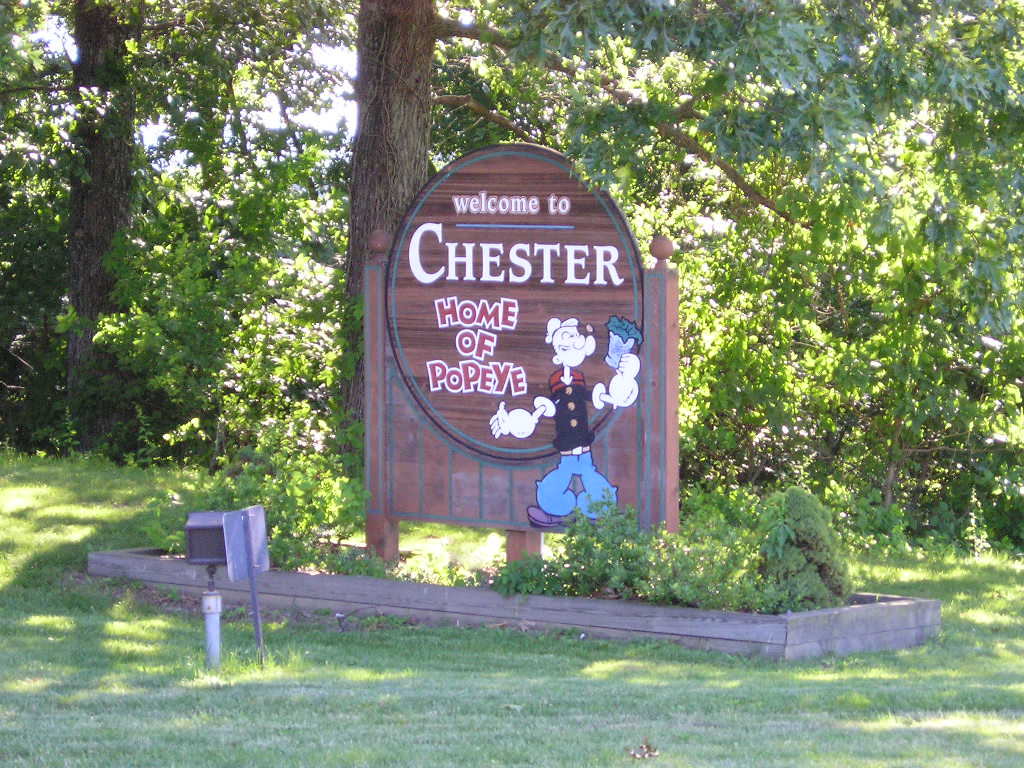 When I arrived in Chester I was pretty wiped out. I found Cole Memorial park where I will camp for the night. Craig and Terry were there to greet me. It's interesting how I met I them.
A bunch of cyclists who are traveling about 10 days ahead of me were camping out in the park one night. Craig & Terry were there with their families and started talking to them and ended up hanging out with them for quite a while. Larry Elswick gave them the address to his crazyguyonabike journal. Eventually they stumbled upon my journal and have been following me. Craig and I emailed back and forth and I let them know when I was coming to Chester.
Craig and Terry both work at the Penitentiary that's in town, Craig handles all the prisoner food and Terry is a Prison guard. I have always been very interested in prisons they scare the shit out of me. I asked them a ton of questions and they told me some great stories stuff that has happened inside the prison.
Craig cooked up some dogs and sausage's and I ate about a hundred of them. Hanging out with bike tourists is something that's pretty new to them. It seems that what they like most about it is meeting all these new people from faraway places. They asked me a lot of questions about riding and I love to talk about it.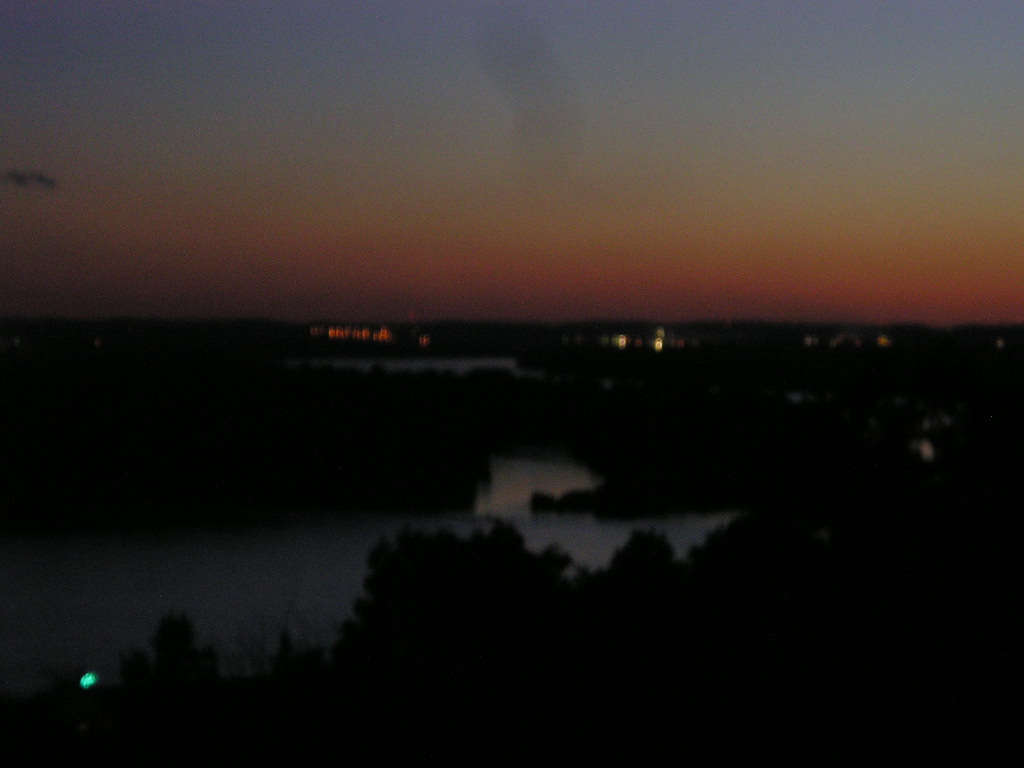 After it got dark the wives and the kids went home and Craig and Terry drove me around Chester showing me all the cool spots and good looking buildings. They brought me up to Fort Kaskaskia where there is this spectacular view of the Mississippi River. I really wanted to see the Prison so they took me by. It was a beautiful classical building with tall arched windows. Aside from all the barbed wire it looked more like a fine art museum. I would have photographed the hell out of it but they don't like anyone taking pictures.
I had such a great time hanging out with the 2 of them. It was really refreshing being around some people. I had been by myself for a couple of days, running errands. Craig and Terry's personalities complement each other very nicely. It made me miss my best friends back home.
I went back to my campsite and talked on the phone for a while. When I trying to fall asleep I kept feeling bugs crawling on me. I didn't care, and did my best to just fall asleep.
Click Here to Visit The Table of Contents
Click Here to Visit Previous Page: Day 23: Carbondale IL  to  Carbondale IL
Click Here to Visit The Next Page: Day 25: Chester IL  to  Farmington MO