Day 25 Wednesday June 15, 2005, 57 miles (91 km) – Total so far: 1,352 miles (2,176 km)
6:07 Pedal Time and 56.8 Miles
Click Here to Visit The Table of Contents
Click Here to Visit Previous Page: Day 24: Carbondale IL  to  Chester IL
Click Here to Visit The Next Page: Day 26: Farmington MO to  Johnsons Shut In MO
I woke up at 7am and left the campsite at 8. I obsessively looked at my watch while I was packing up my gear. It seemed to go a lot quicker. All the work I have to do each morning before I get on the bicycle riding is my least favorite part of this trip. Bicycling across the country is too much work.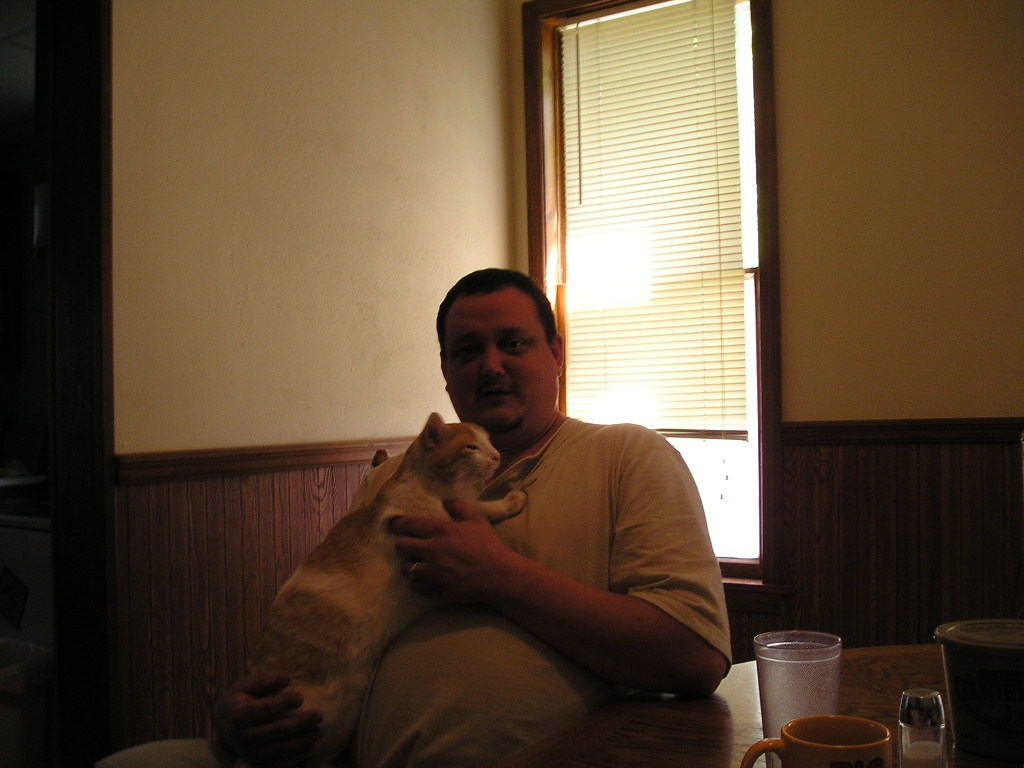 I went up to Craig's house for breakfast. He cooked up scrambled eggs and a country ham. Him and I sat and talked till about 10:30am. He told me some more great penitentiary stories. Craig is very excited about the trams am running through his neighborhood and is looking forward to meeting more cyclists, eventually he would like to build a bunkhouse and let cyclist camp out in his yard. I thanked Craig for everything him and Terry have done for me. They really made my experience in Chester quite memorable.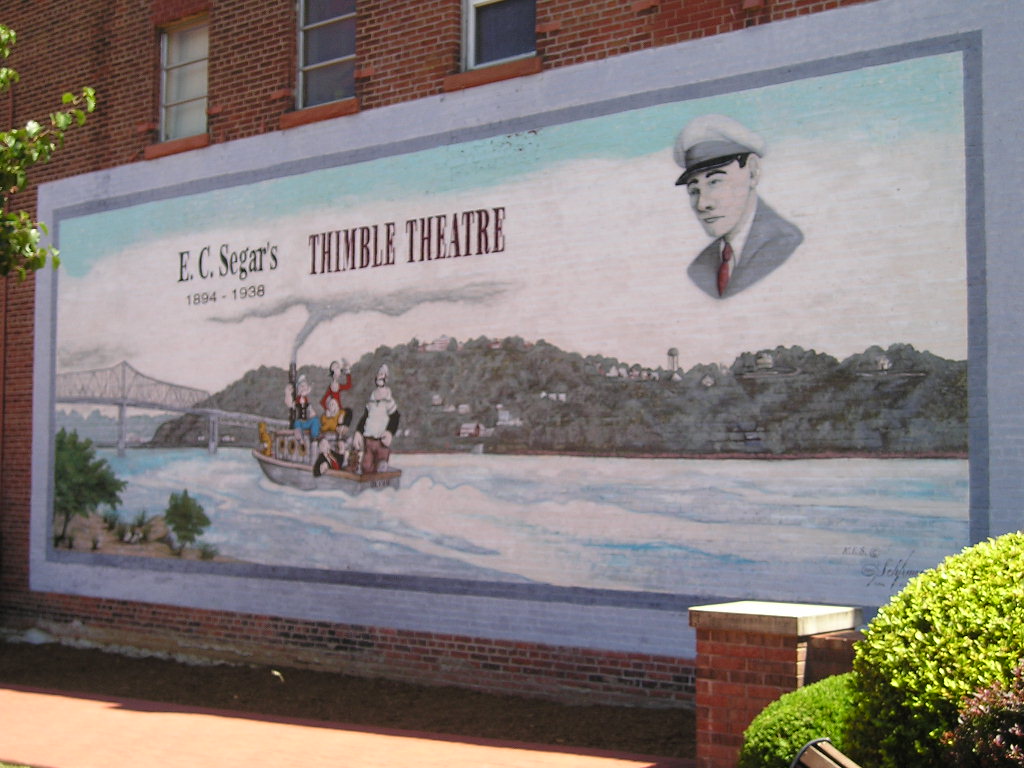 After I left I stopped in downtown Chester and bought some postcards at the Popeye store. The lady working at the store said to meet 'let me guess, you're another cyclist that doesn't want your receipt because you don't want to carry the extra weight' I answered with 'Your good!'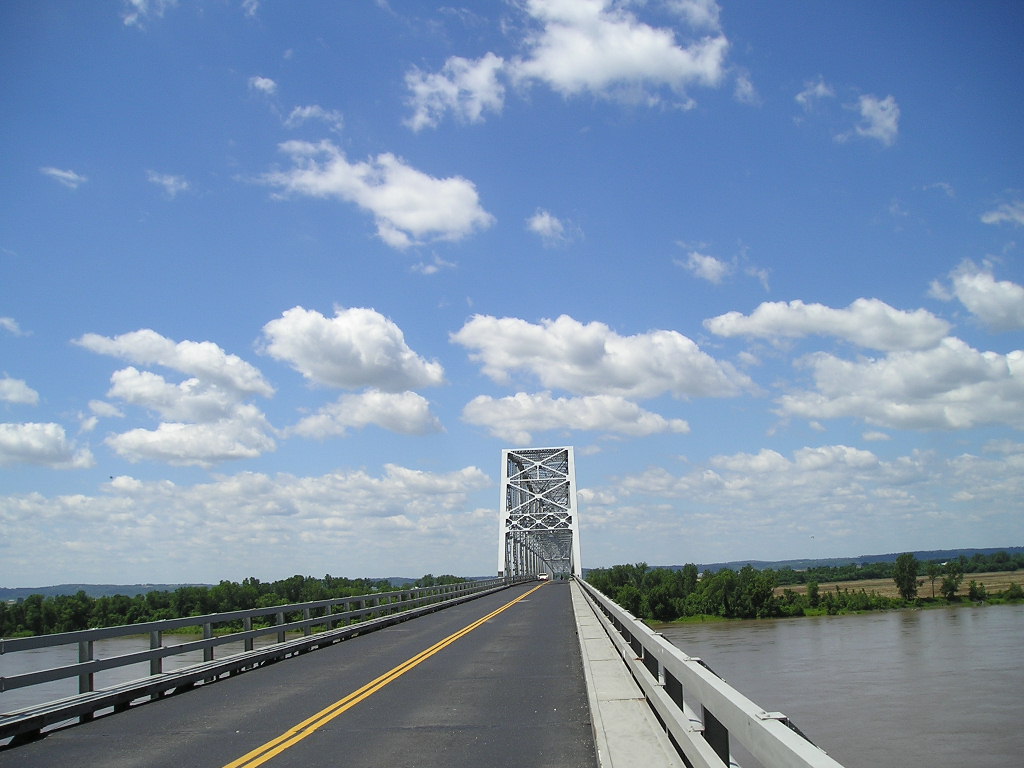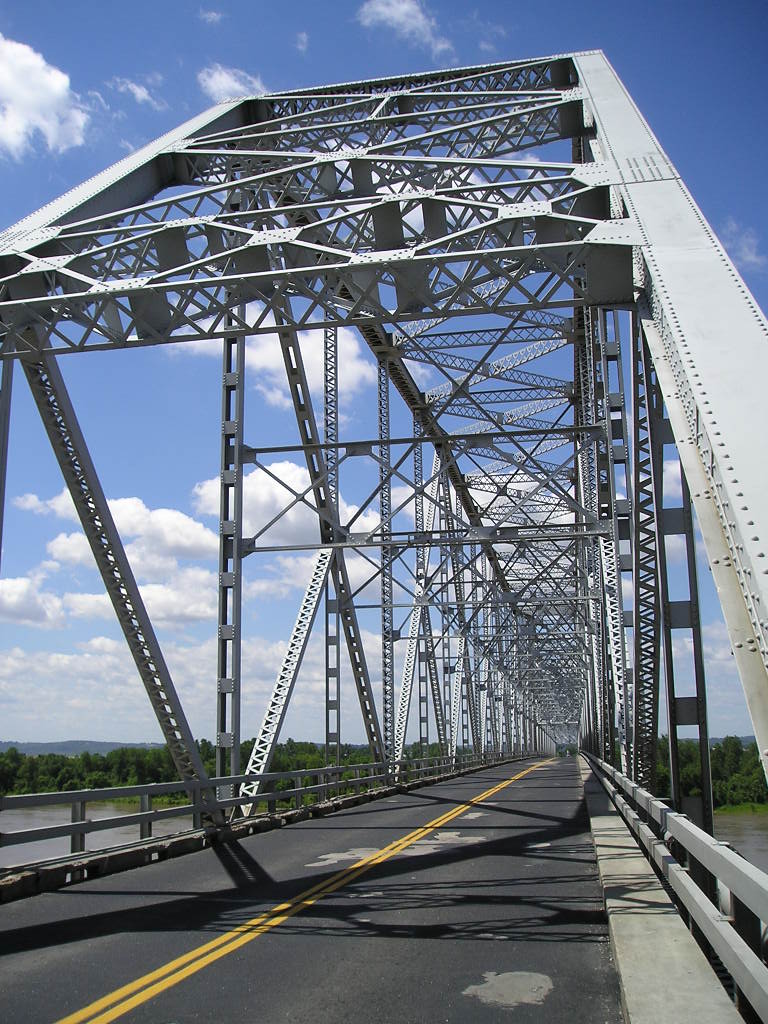 ## 25
Then I rode down the street about ½ Mile and that brought me to the bridge that will take me over the Mississippi River. Approaching the bridge I noticed the clouds were phenomenal.  I rode over the bridge very slow. I could see the currents in the river moving very fast to the south. Craig told me the Mississippi has a very strong undertow and the river is quite dirty. For some reason I assumed that people were going to be swimming and boating all over the Mississippi, just like the beautiful Connecticut River. Sorry Mike Riscica, no boats or women in bikinis.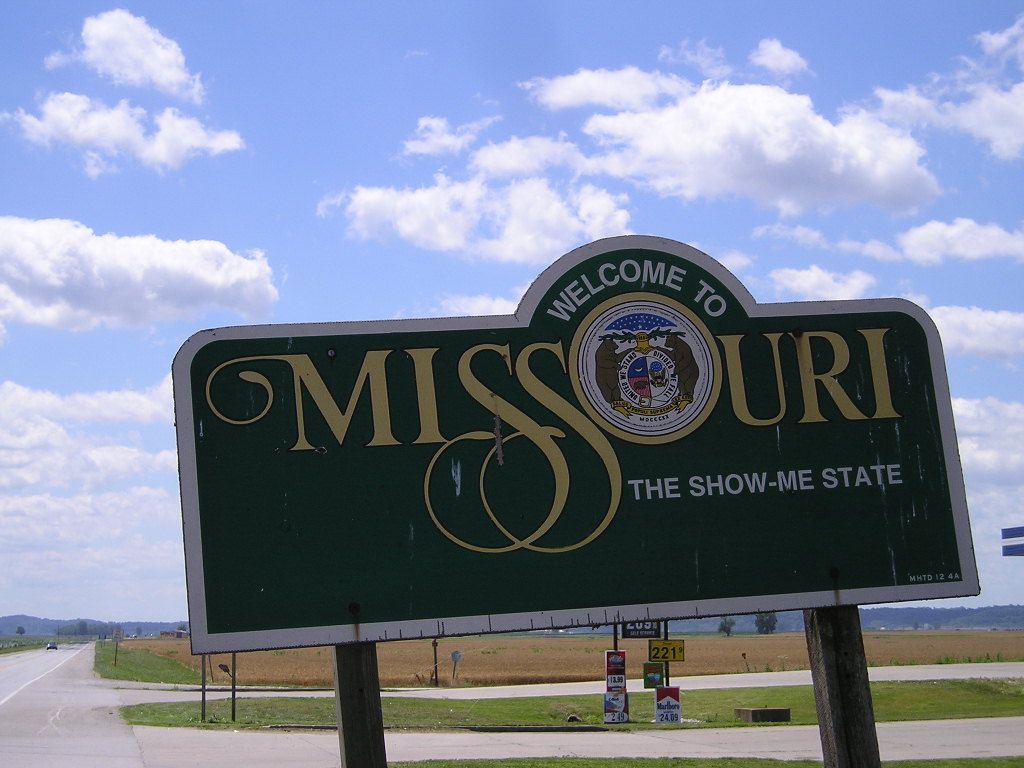 When I entered Missouri I caught a tailwind and I went flying like a rocket for the first 10 miles of flat farmland. But that was the only time that happened all day. After those first 10 miles of flatland it was up and down hills all day long. The wind was either blowing to the south or to the east and that kind of felt good when I was climbing up the hills, but it ruined all my downhills.
Shortly after I crossed into Missouri I noticed the cows seem to be a lot bigger here than anywhere else. Most of the cows today I saw today needed to be milked. But that's definately not my problem.
I have a new method I'm using with the dogs. When a dog charges at me barking. I don't stop pedaling or slow down; I take off my sunglasses and give them a hard look. Without saying a word, I telepathically scream at them'SHUT-UP!' and all the dogs seem to stop right in the tracks and I just keep riding.  I'm sick of this dog crap. I have a continent to ride across; I don't have time for bullshit dogs to slow me down.  My new telepathic method of dealing with dogs has been very successful so far.
When I was riding today I stopped on the side of the road to take a picture of the landscape. An old man in a car driving by stopped and asked me if everything is alright. I thanked him for stopping and told him I was just taking a picture. I tried to get him to be in my picture but he didn't want to have any part of that.
I rode all day long and I didn't pass any gas stations or grocery stores. Luckily Craig gave me a gallon of water before I left this morning. I wasn't carrying much food either, so I just ate a can of tuna for lunch. Straight tuna no mayo or any of the fun stuff. Unfortunately I eat like this too frequently at architecture school. They give us too much work to find time to eat proper meals.
When I was at the cookie ladies house I got the name number and address of this couple who live in Farmington, Missouri that put up cyclists for the night. I called them today when I was on the road and the number didn't work. When I got into Farmington, I stopped at the house and it seemed like they moved. So I stopped at the police station and they gave me permission to camp in the town park. When I was at the police station everyone was yelling and some guy was bleeding all over the police station floor. I think he punched through a window. What a mess.
After I set up my tent I went over to the all you can eat buffet that the police man told me about and ate a disgusting amount of food.  One of the waiters somehow knew I was cycling cross country. I talked to him about it for a while. When I was unlocking my bike getting ready to leave he came out and asked me if I would like to take some cookies for the road. I said sure and he came back with 2 dozen assorted cookies for me to eat tomorrow while I'm riding.
I bought some corona, went back to the campsite and worked on journal entries for the rest of the night. As soon as I started typing a gang of 10 year old kids came by with skateboards. They asked me if I skate, I told them I used to but now I ride bikes. They hung out with me for a little while, and I watched them skateboard on the picnic tables.  Then they disappeared back into the  trailer park.
The past 2 days of riding have been pretty tough. I have a gut feeling I'm going to be riding against the wind for a very long time. I'm about to cross into the Ozark Mountains. The Ozarks don't have any high elevations but it's a lot of very short steep ups and downs. The topographic maps don't really tell you much.
:: looking around the city park that I am camping in:: guess there's going to be no continental breakfast tomorrow. It's ok though. Ill make whatever breakfast I do find continental anyways!
Click Here to Visit The Table of Contents
Click Here to Visit Previous Page: Day 24: Carbondale IL  to  Chester IL
Click Here to Visit The Next Page: Day 26: Farmington MO to  Johnsons Shut In MO