Day 27 Friday June 17, 2005, 59 miles (95 km) – Total so far: 1,454 miles (2,340 km)
6:01 Pedal Time and 58.8 Miles
Click Here to Visit The Table of Contents
Click Here to Visit Previous Page: Day 26: Farmington MO to  Johnsons Shut In MO
Click Here to Visit The Next Page: Day 28: Eminence MO  to  Houston MO
I woke up this morning at 5:30am. The sun wasn't really out yet and it was kind of chilly. I slept like a dream and was overly comfortable in my sleeping bag. I got up pretty quick, I did most of my tedious morning work before I went to sleep, so I just got up packed up my tent and left. I stopped at the shower house to use the bathroom and brushed my teeth. Every morning I look in the mirror and scare myself because I haven't shaved in several weeks.  This morning went pretty smooth aside from the fact I lost a cycling glove and had to ride all over the campsite for 10 minutes looking for it. Can't win em all.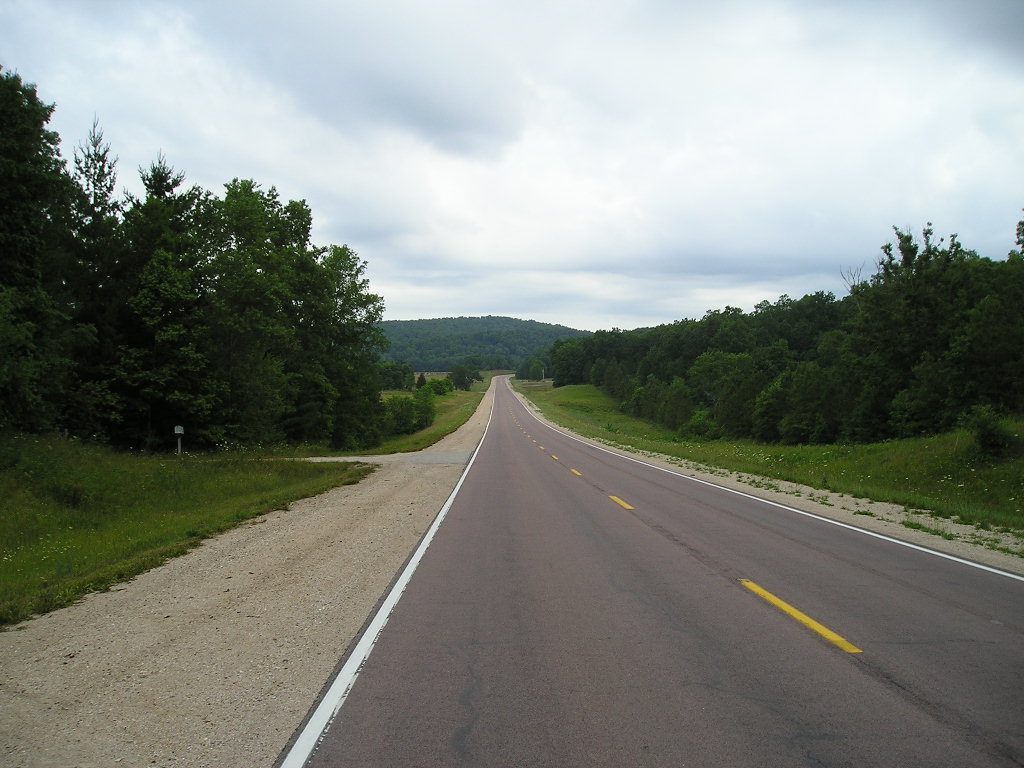 I was on the road by 6:30. About 10 minutes after I got on the road I saw a dead armadillo on the side of the road. 5 minutes after I rode past it I realized, holy crap that was an armadillo. That's kind of weird. It seems like I always see the weirdest road kill first thing in the morning.
I rode 15 miles to the next town and stopped at the little diner. I ordered a gigantic breakfast and it cost me $5. I picked up a gallon of water at a liquor store because I knew there weren't going to be many services today. From what I have read, the whole day will be spent riding through the Ozark Mountains up and down steep hills.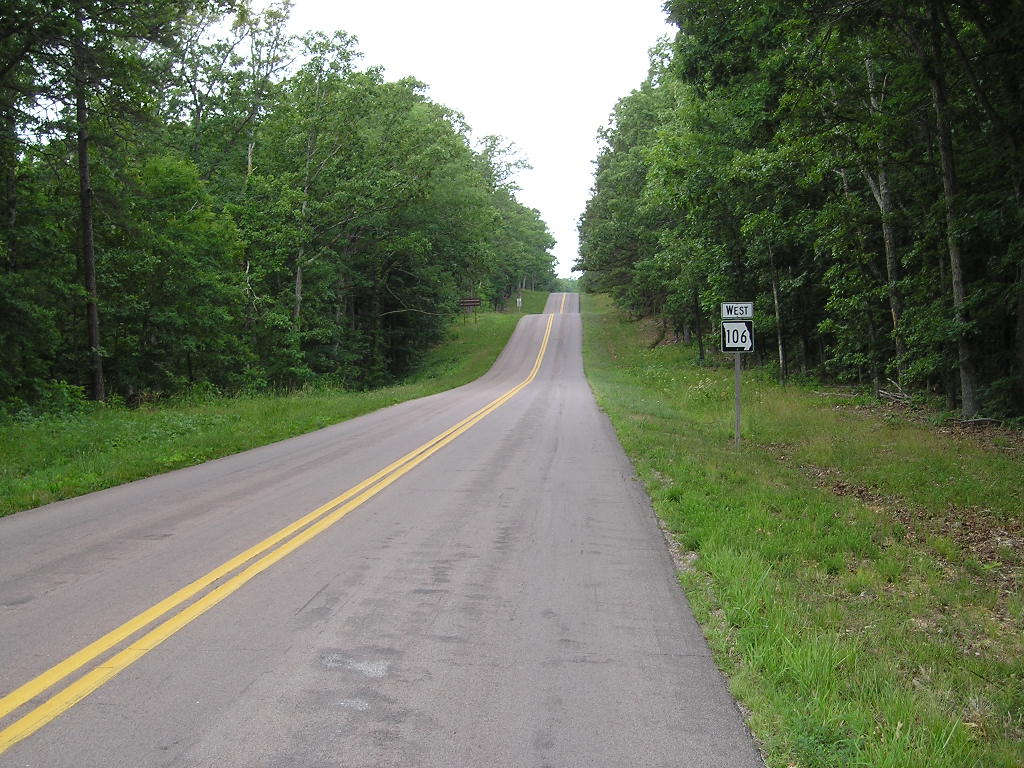 All day the terrain was: steep uphill, flat, Medium uphill, then a fast downhill. I had a great time riding in these Ozarks. The temperature was kind of cool most the day; I had on a long sleeve most of the morning. Whenever I stopped on a hill a whole swarm of bugs flew all around my head. I didn't let it bother me.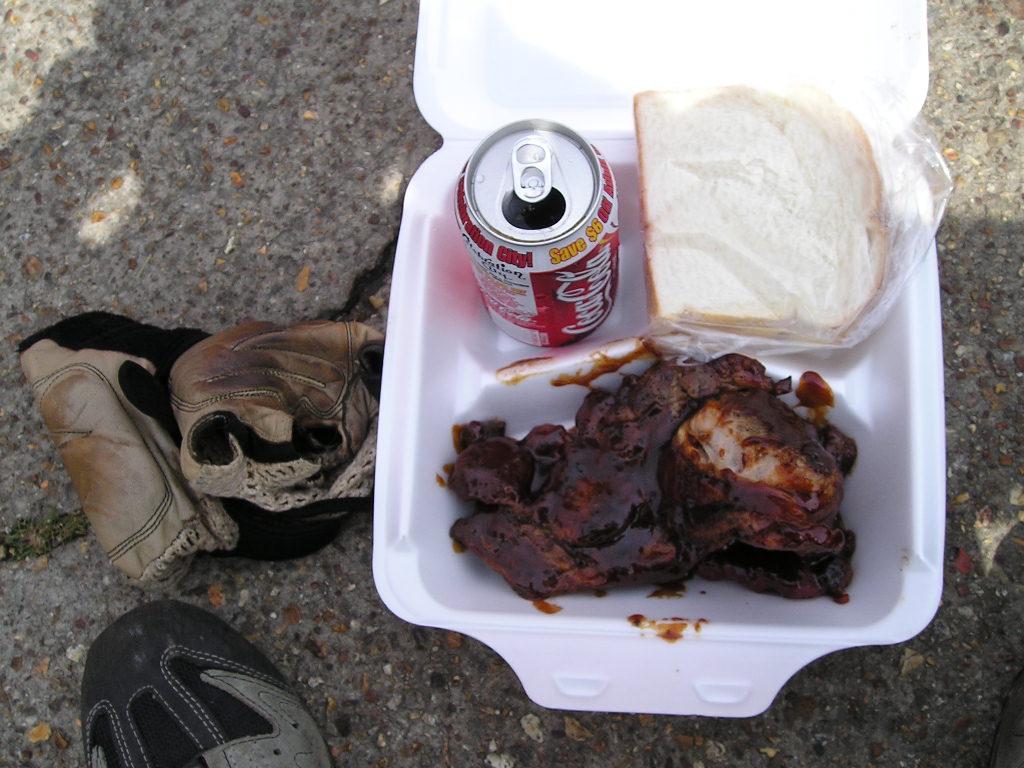 Around 11am I was riding through a small town called Ellington and there were signs all over the place that said 'Charity BBQ'. In front of the town supermarket a whole group of people were having a giant BBQ in the parking lot. For $3 I got 2 giant BBQ pork chops and a soda. I wasn't even really that hungry but the food was so good I wasn't complaining. I sat there eating with my hands covered in BBQ sauce, talking to a couple of guys doing all the cooking. They told me the hills to Eminence were brutal and they were worried about me riding. But honestly they weren't any more challenging than the crazy shit I rode through in the Appalachians. In fact I found it refreshing, it was a great ride.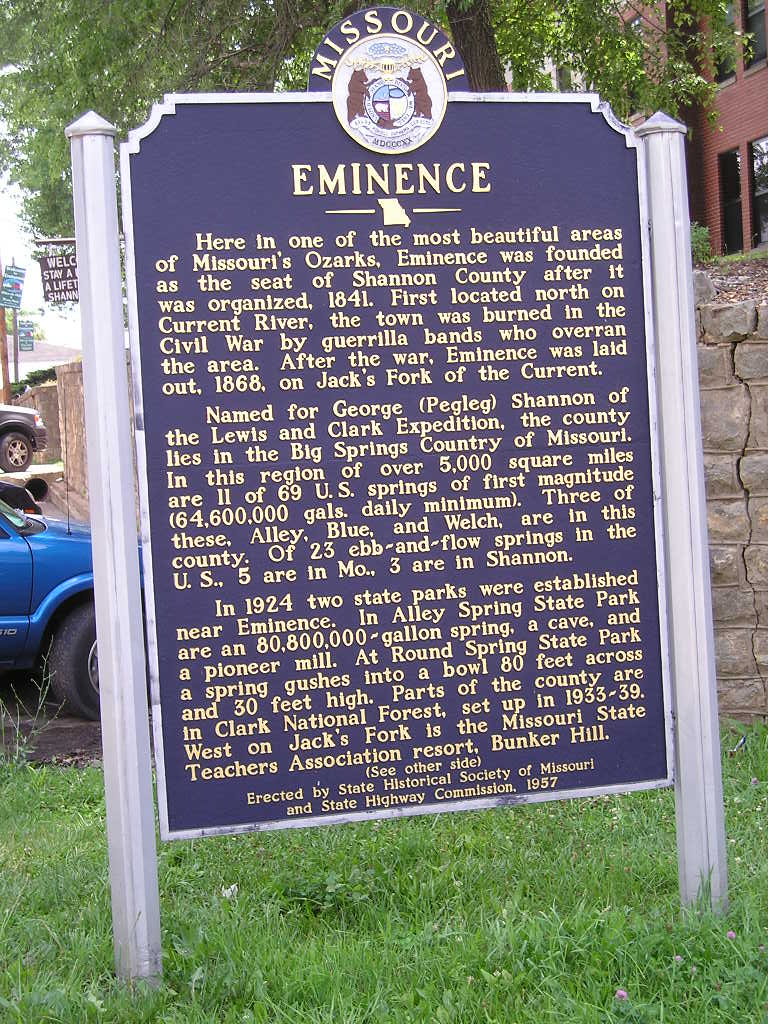 I was exhausted when I rode into Eminence; I rode pretty hard all day long. I got here at like 2:30pm. I found the library, but the volunteer that works there didn't show up today therefore the library was closed, so I got an ice cream. The campsite is located very close to the center of town. They gave me the cyclist's discount. Camping tonight only costs $5 and they are letting me stay under this cute little picnic pavilion that has a roof, lights and electric.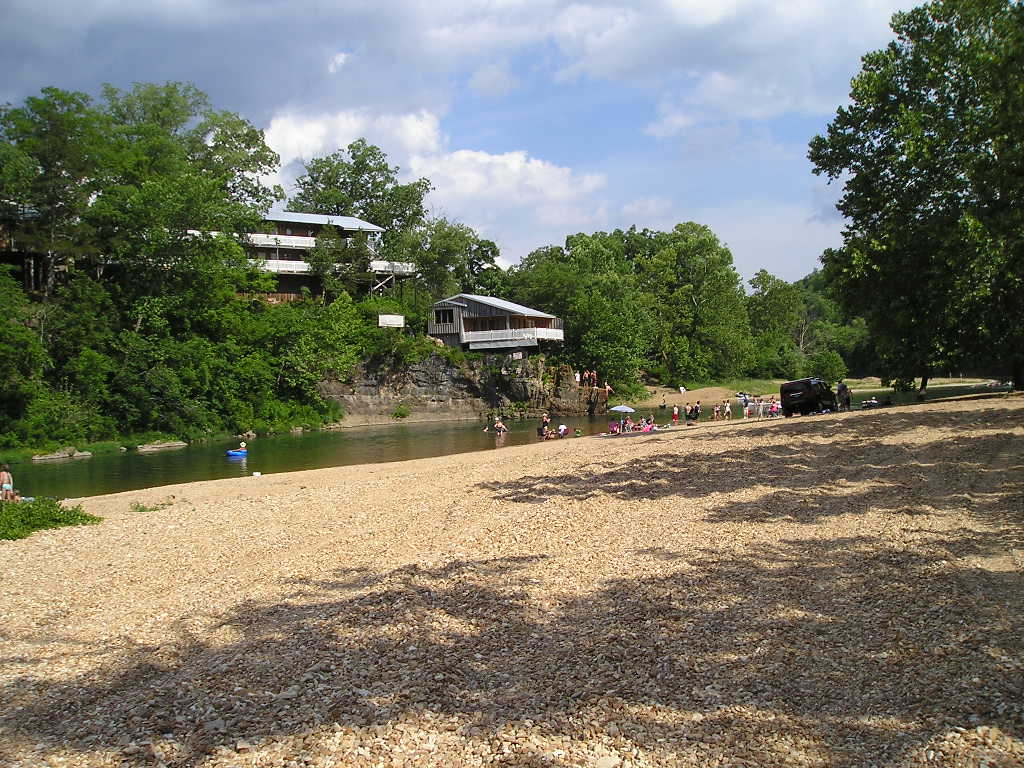 The lady working at the campsite showed me where all the great swimming was, so I dropped off my stuff and head over to the river for a swim. When I got there I just laid in the river, it felt so good. I laid there for about an hour. Kids were jumping off the rocks doing crazy flips. I was too tired to be interested.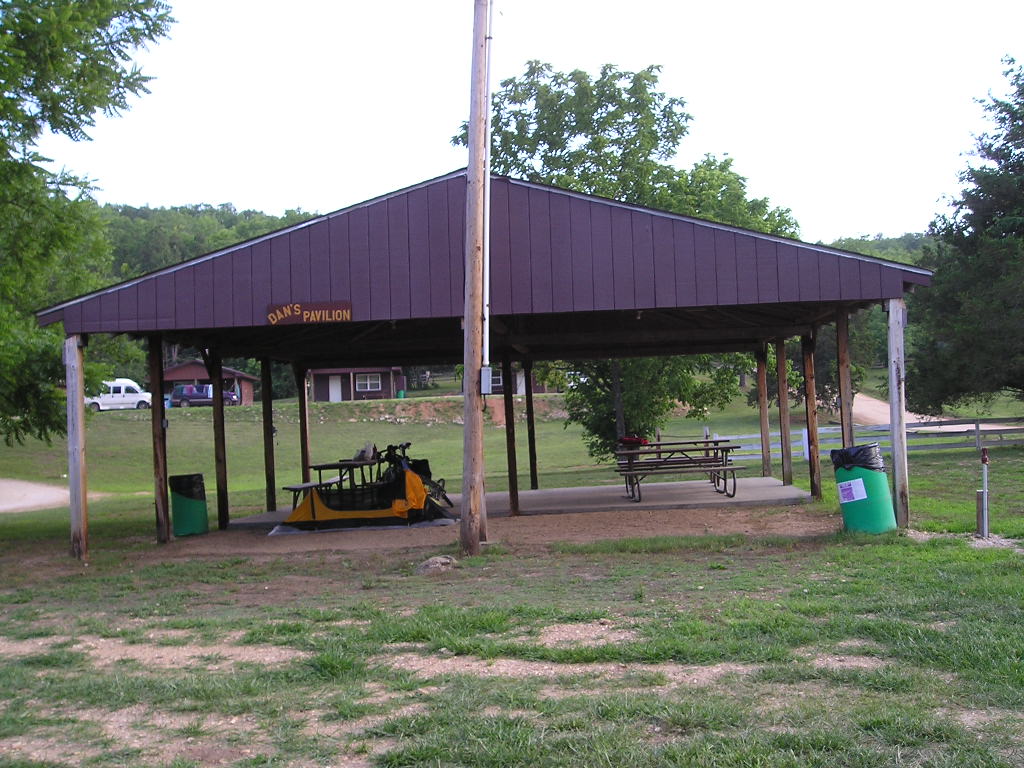 Cooked up some pasta for dinner. I bought some Jiffy-pop that I'm going to fire up later. My campsite is on the way to the bathrooms so everyone keeps coming over to say hello. I enjoy the company. It was a lot of fun today maneuvering through these mountains. No one speaks very highly of the Ozark Mountains. I think they are beautiful and is some good wholesome bike riding in the mountains. Honestly, I'm starting nervous about Kansas it's all flat straight and the scenery doesn't really change much. I'm scared I am going to get stuck riding against strong headwinds the whole way.
I noticed today that whenever I go into an air conditioned space I immediately get very tired and I feel weak. When I am outside I feel young and alive. Leaving Carbondale it took me a few days to get back into my groove. I would like to blame the air conditioning. I should have kept it off, like I do with the TV. I only think air conditioning is great when it's in the 90's and unbearable. The kind of heat that will melt a poor kids tent poles. Those are the situations where AC should only be used.
Click Here to Visit The Table of Contents
Click Here to Visit Previous Page: Day 26: Farmington MO to  Johnsons Shut In MO
Click Here to Visit The Next Page: Day 28: Eminence MO  to  Houston MO