Saturday July 14, 2007, 27 miles (44 km) – Total so far: 1,340 miles (2,156 km)
27.26 miles 3:10 pedal time 9 mph avg 25-30 mph headwinds
      Click Here to Visit The Table of Contents
      Click Here to Visit Previous Page: Day 27: Sheffield Lake, OH to Gibsonburg, OH: Chris from the      Netherlands Video
      Click Here to Visit The Next Page: Day 29: Bowling Green, OH to Napoleon, OH

We got up easy in the morning. Jamie and I went out last night to meet all the locals and had a great time. Jeff the cyclist we met offered to cook us a big breakfast in the morning. He met us at the campsite with his bike and took us back to his house.
Jeff cooked us a delicious breakfast and we hung out with his kids and watched the Tour de France. Jeff and his son filled us in with what's been going on in the race. They told us all about cycling in Ohio and showed us some pictures of trips with their tandem.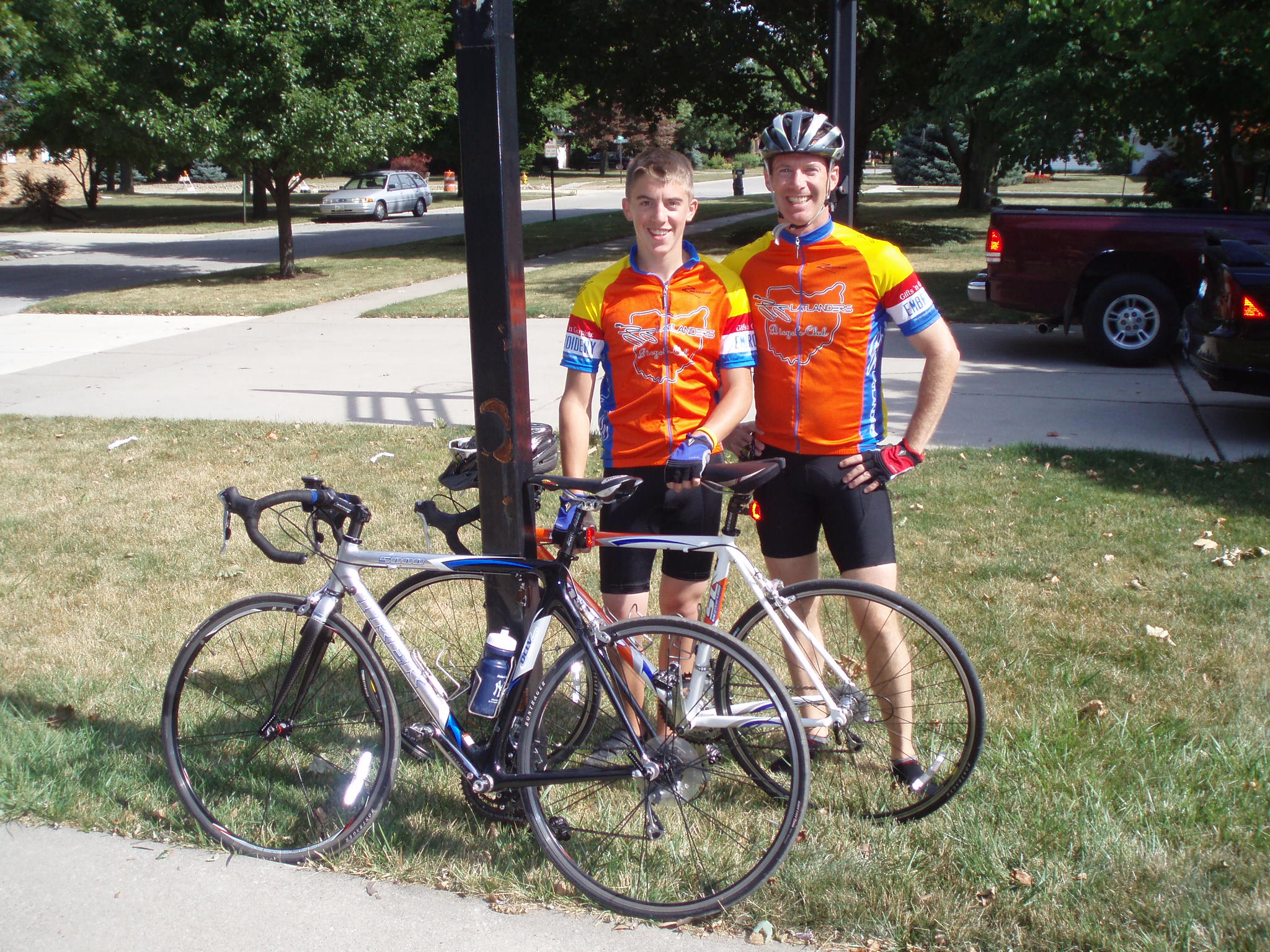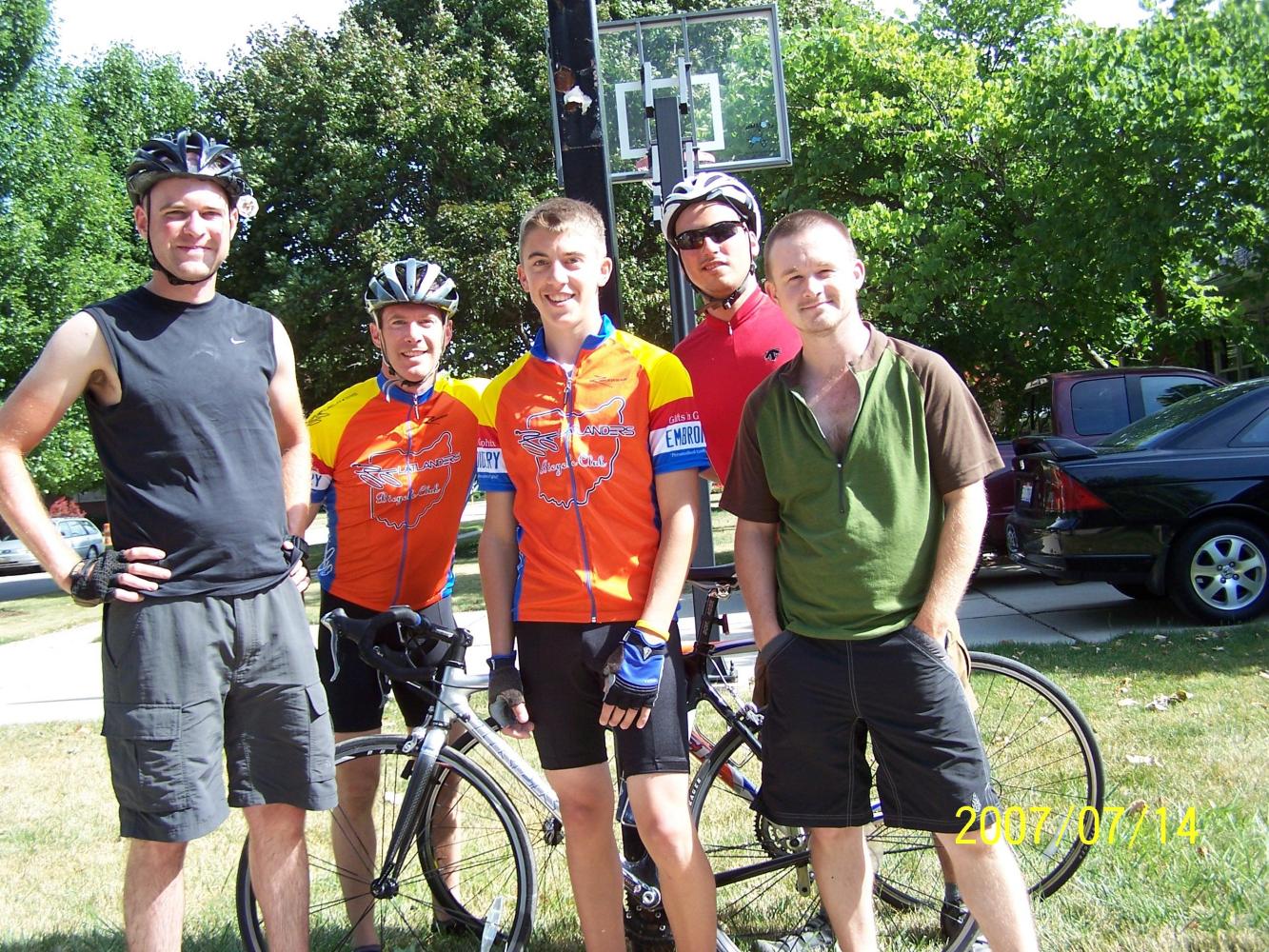 Jeff and his son Elliot rode us out to the next town to Pemberville. Before we got on their bikes we all freaked out about the bike mirrors they have on their Helmets. They said there's a guy in Ohio that makes these awesome mirrors out of bicycle spokes. We keep breaking our mirrors because they are cheaply made. Jeff decided to just give Jamie and chuck the mirrors that were on his and Elliot's Helmets. He said he knows where to get them he'll just get them new mirrors.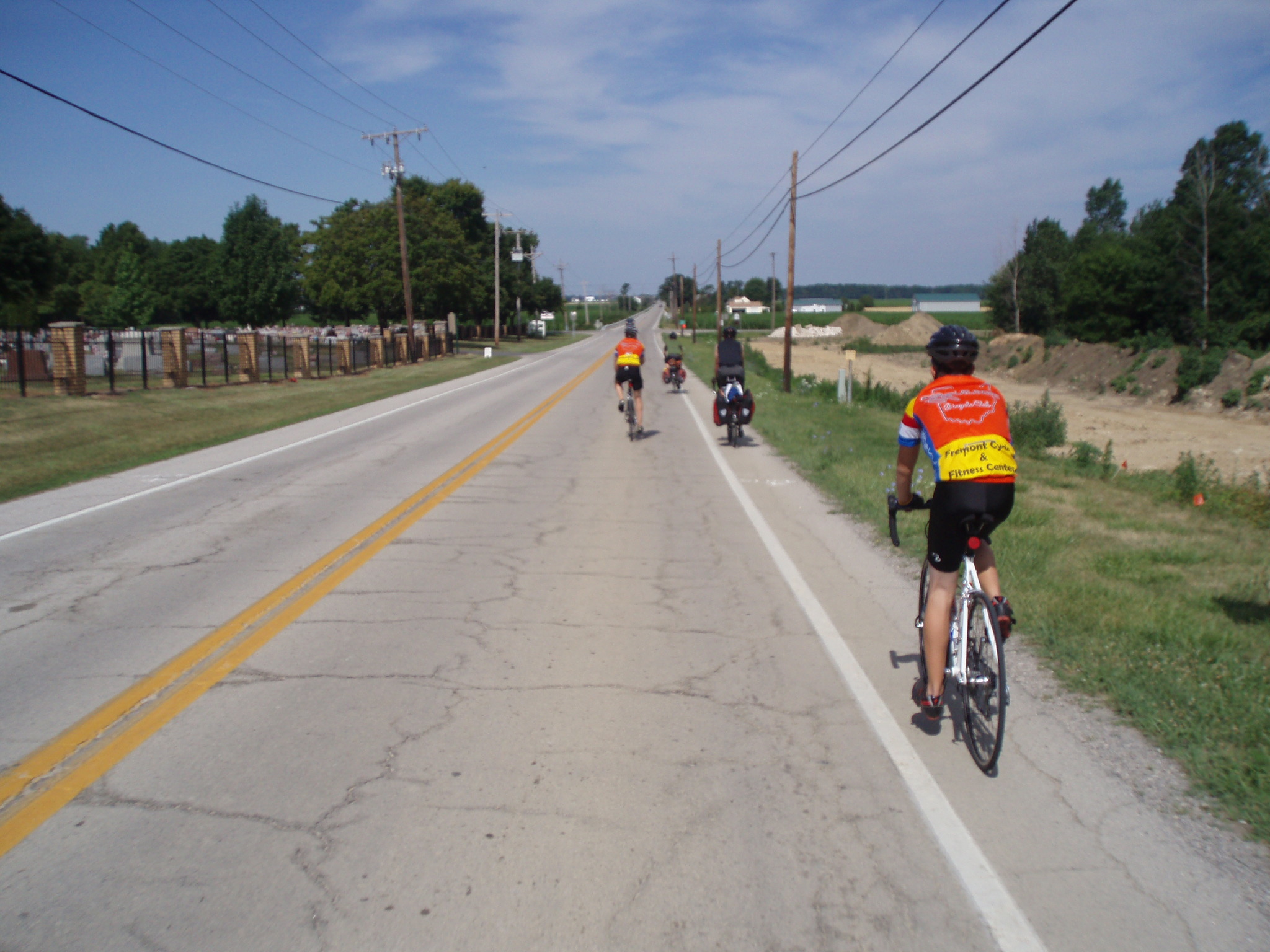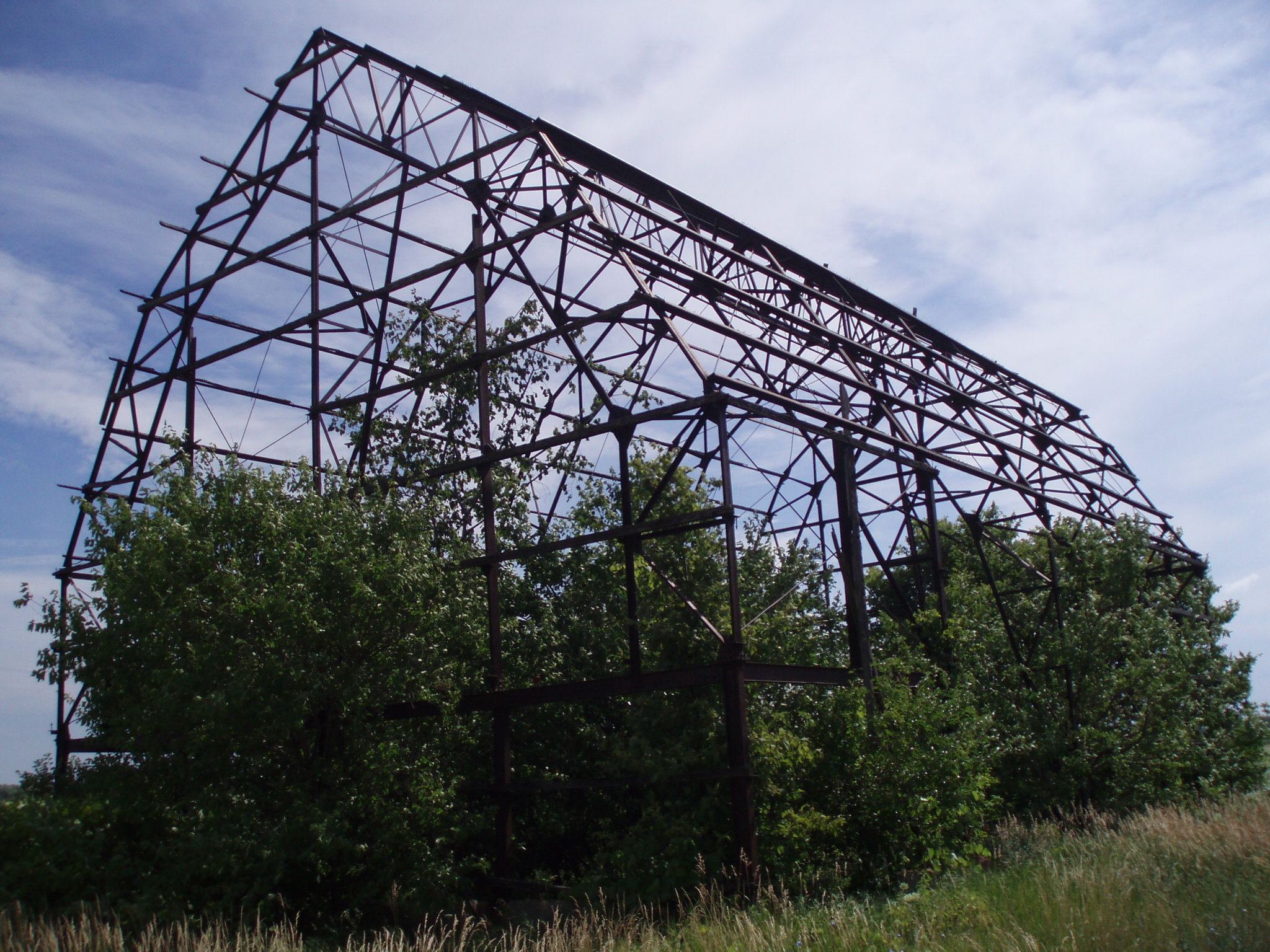 Riding outta Gibsonburg the wind was atrocious. Jeff told us all about the crops that are growing locally and we saw some barns. When we got to Pemberville we thanked Jeff and Elliot for everything. And we took a long break at the grocery store in Pemberville.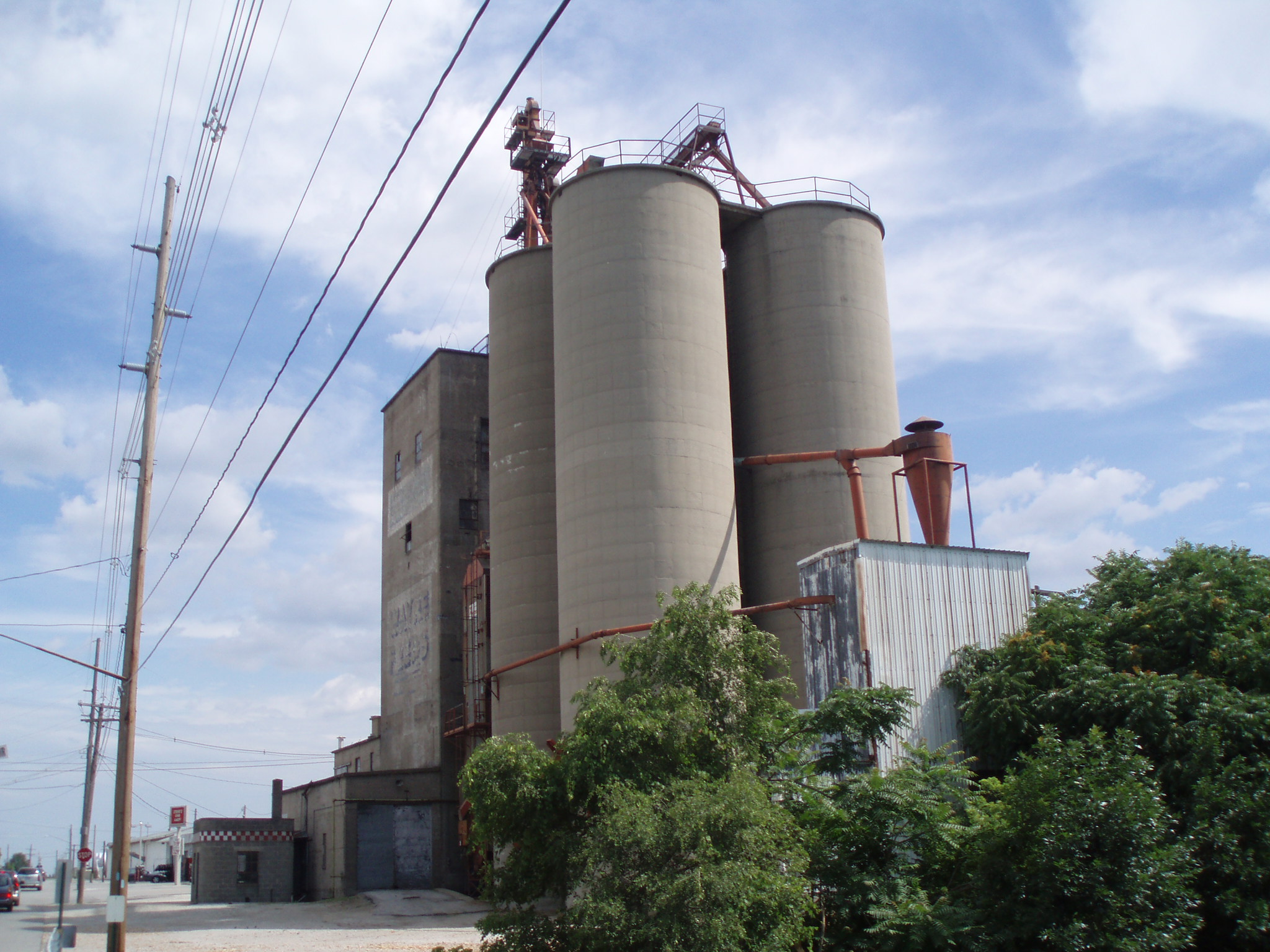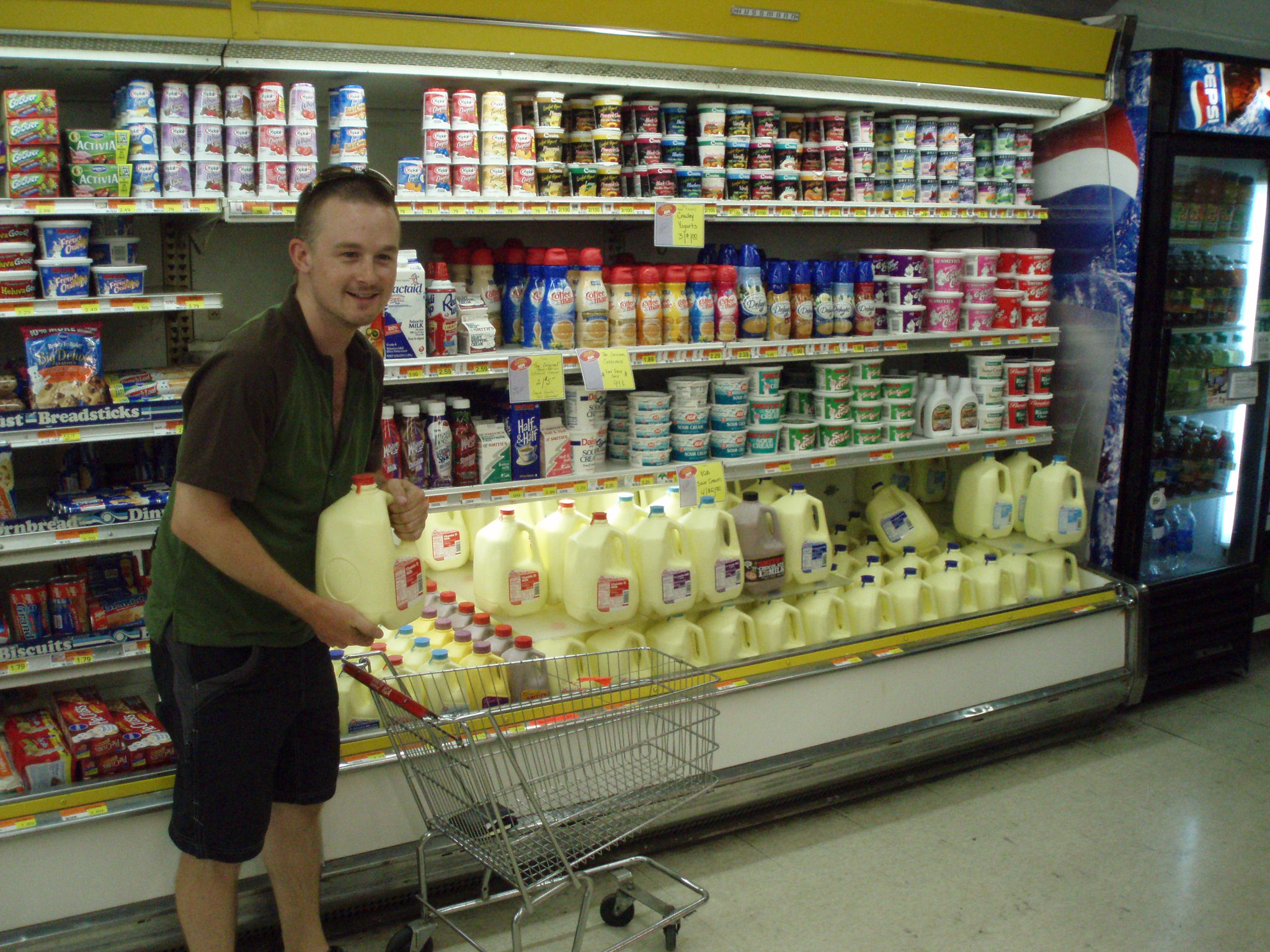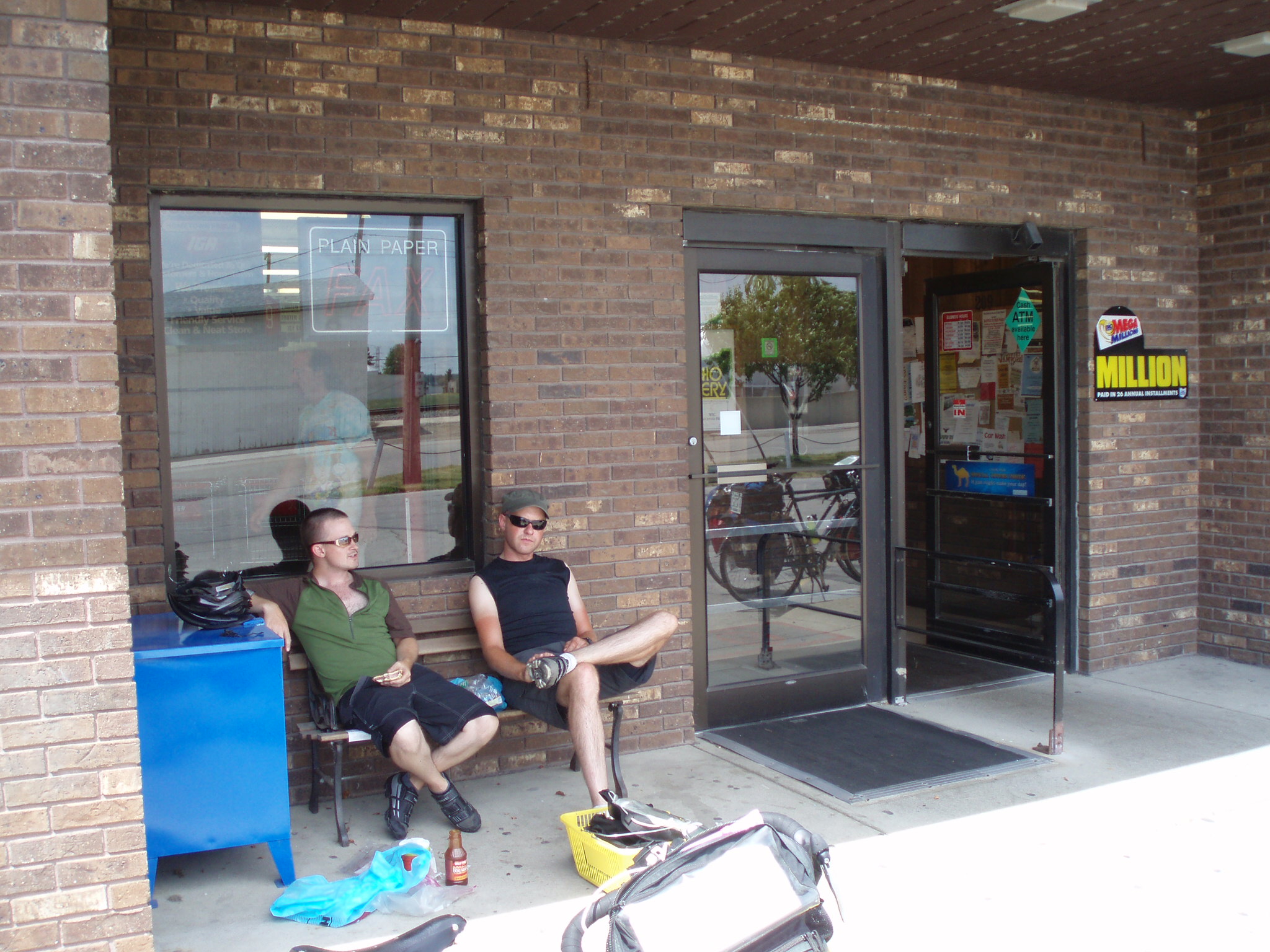 Sitting in front of the grocery store watching all the people walk by is our favorite part of the day.  We hung out with the teenagers working at the store. They were real cool. Everyone in the Pemberville Grocery store kept walking out with Yellow Gallons of milk. But then Jamie figured out that it's really Egg Nog, because yesterday was Christmas in July.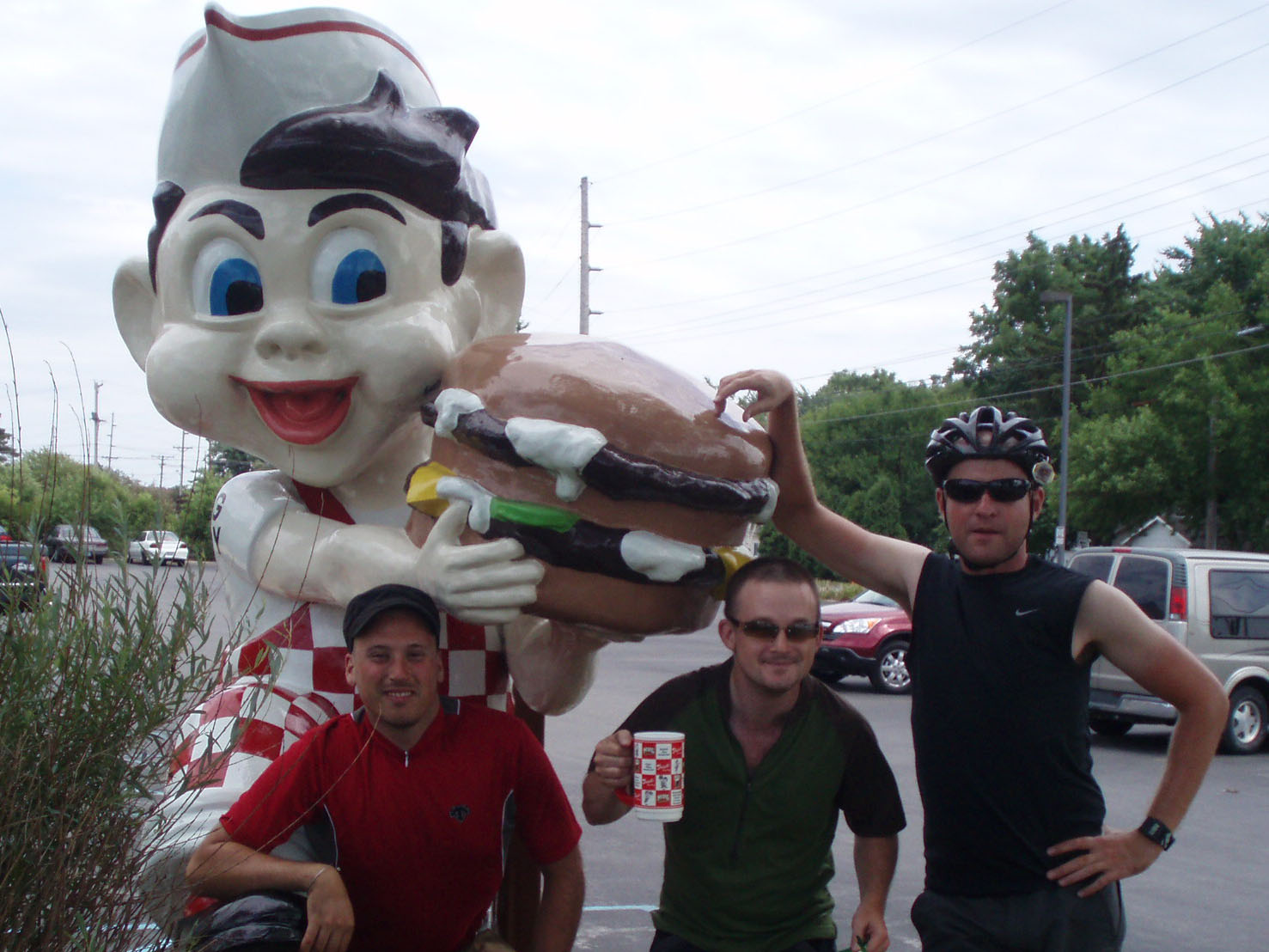 We got back onto our bikes and rode through the ridiculous wind. It was pretty pathetic. We stopped at the big boy to get out of the wind for a few minutes. I checked the weather and it said 25-30 mph winds with gusts of wind up to 35. Great! But tomorrow looked promising.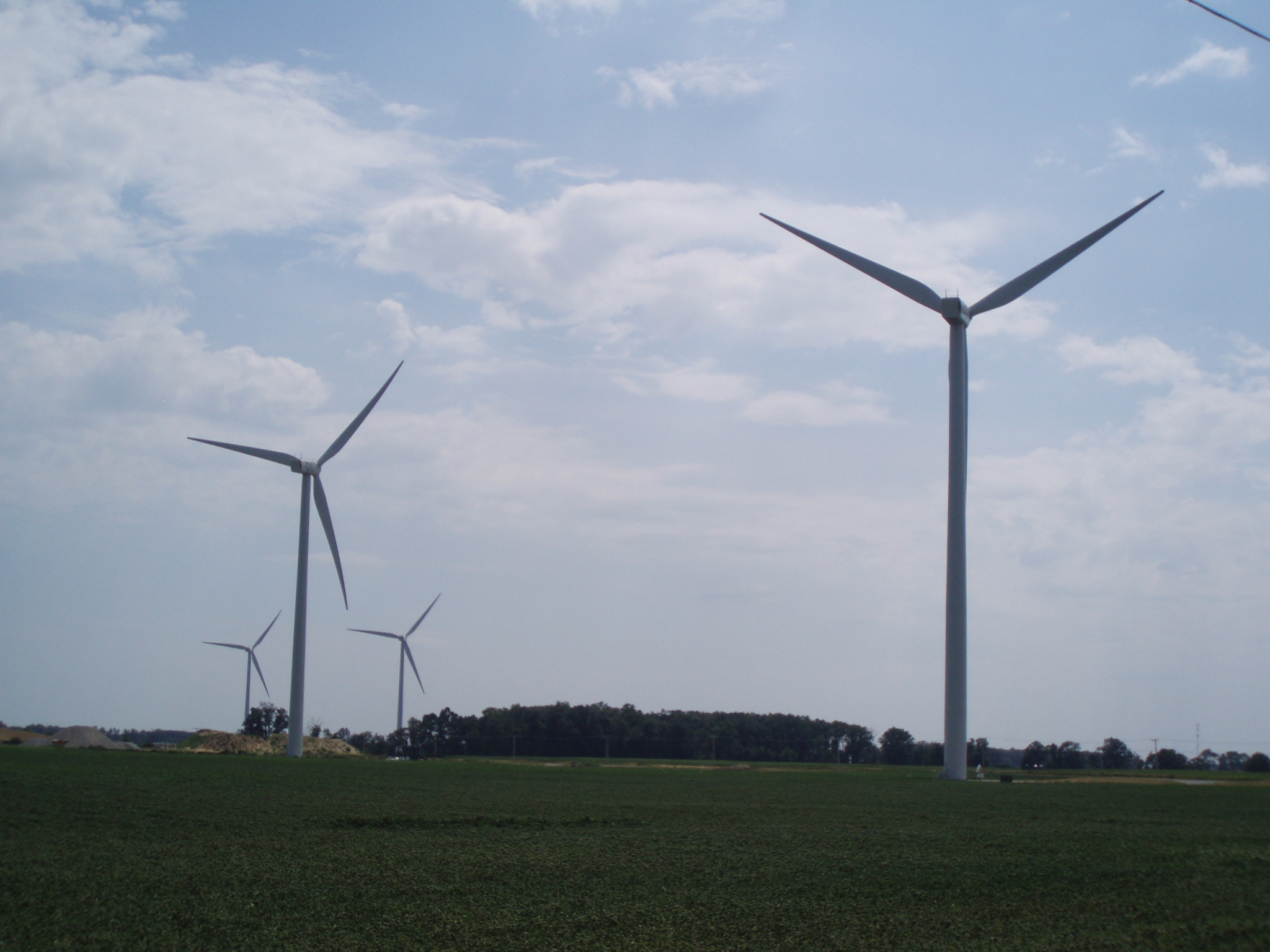 We rode another 10 miles and were exhausted. We missed our turn and as we were getting back on the trail chuck said let's take a break in the shade up here. So we all laid down on the dead grass in front of some house. Jamie and chuck passed out and I worked on my bike a little. Chuck wanted to get going but I requested that we stay in this spot for another 5 minutes.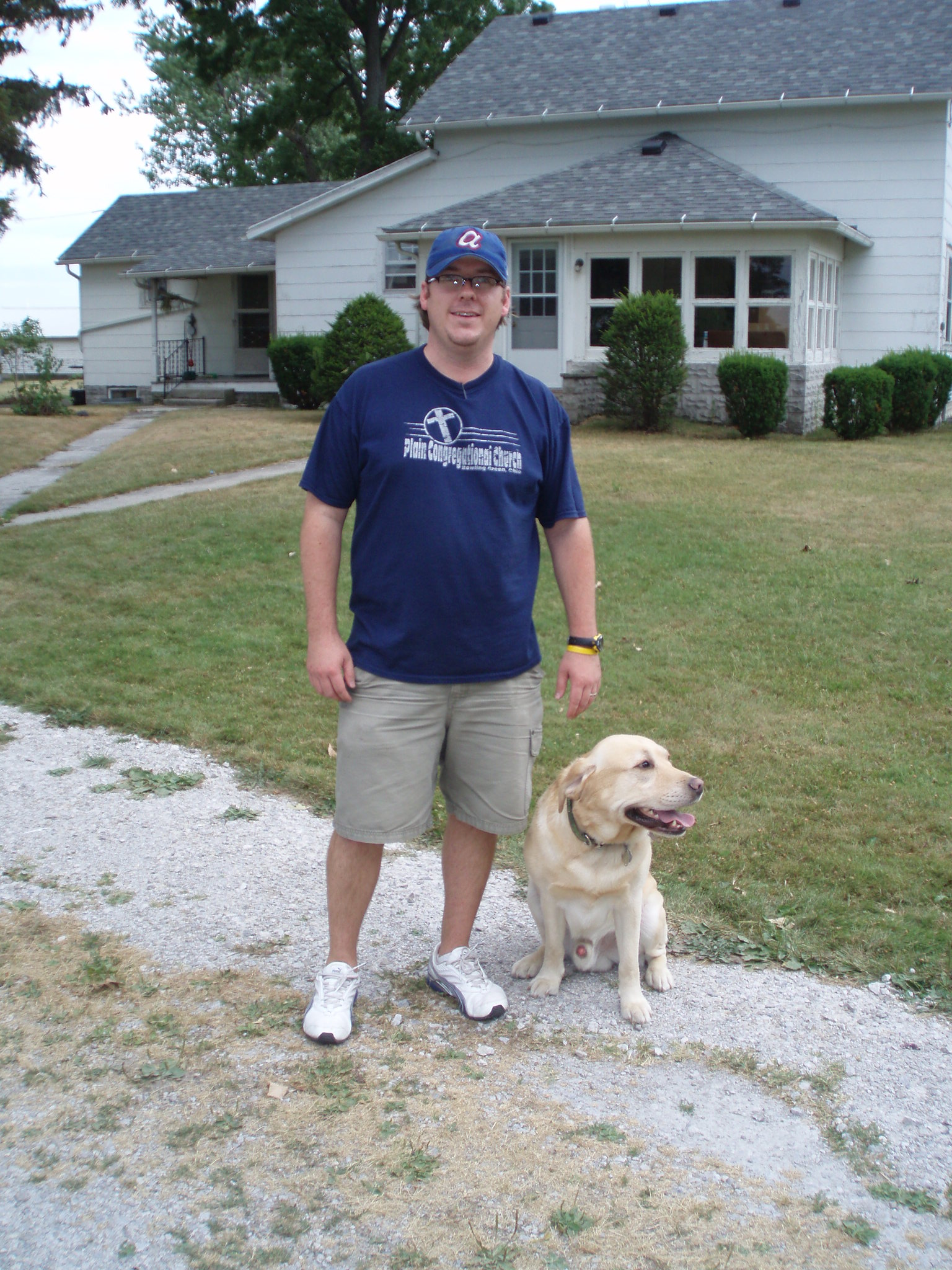 As we were lying around the guy whose lawn it was came out and said he'll fill up our water bottles. He saw the 9 water bottles and told us to just come inside. His name is john and the house will fill with boxes because he is moving. While he filled our bottles he told us he rode cross country a few years ago and started telling us all about his trip. He brought us in the air conditioned room, gave us beers and we hung out with his mom for a bit. After talking with john for a while and having a great time, he told us that we should stay with his in-laws instead of going to state park to camp.  John made a few calls and before you know it Andy his brother in law was at Johns with his truck and was taking us 30 miles away to stay at his parents' house.
When we arrived everyone in the Damman family came outside to welcome us. Dinner was ready as we got there so we quickly cleaned up. The Damman's were all really excited to hear about our trip and everywhere we've been. They took turns looking at our journal while eating dinner. The dinner was really fantastic and everything was delicious. All night we had such a great time being at their house, we felt very welcomed being here and they were really happy to have us here.  Such nice family. I have to take a picture of the family tomorrow.
It hasn't rained in Ohio in over a month and we told the Dammons that we're a magnet for rain. While we were eating dinner it started raining and it rained for a few hours. They all thanked us for bringing the rain.
Between breakfast with Jeff and Dinner with the Dammons we haven't had a day where we ate 2 great home cooked meals. Good food and great conversation really is the best meal.
Tomorrow morning Andy is going to drop us off back at johns so we don't miss any miles of our trail.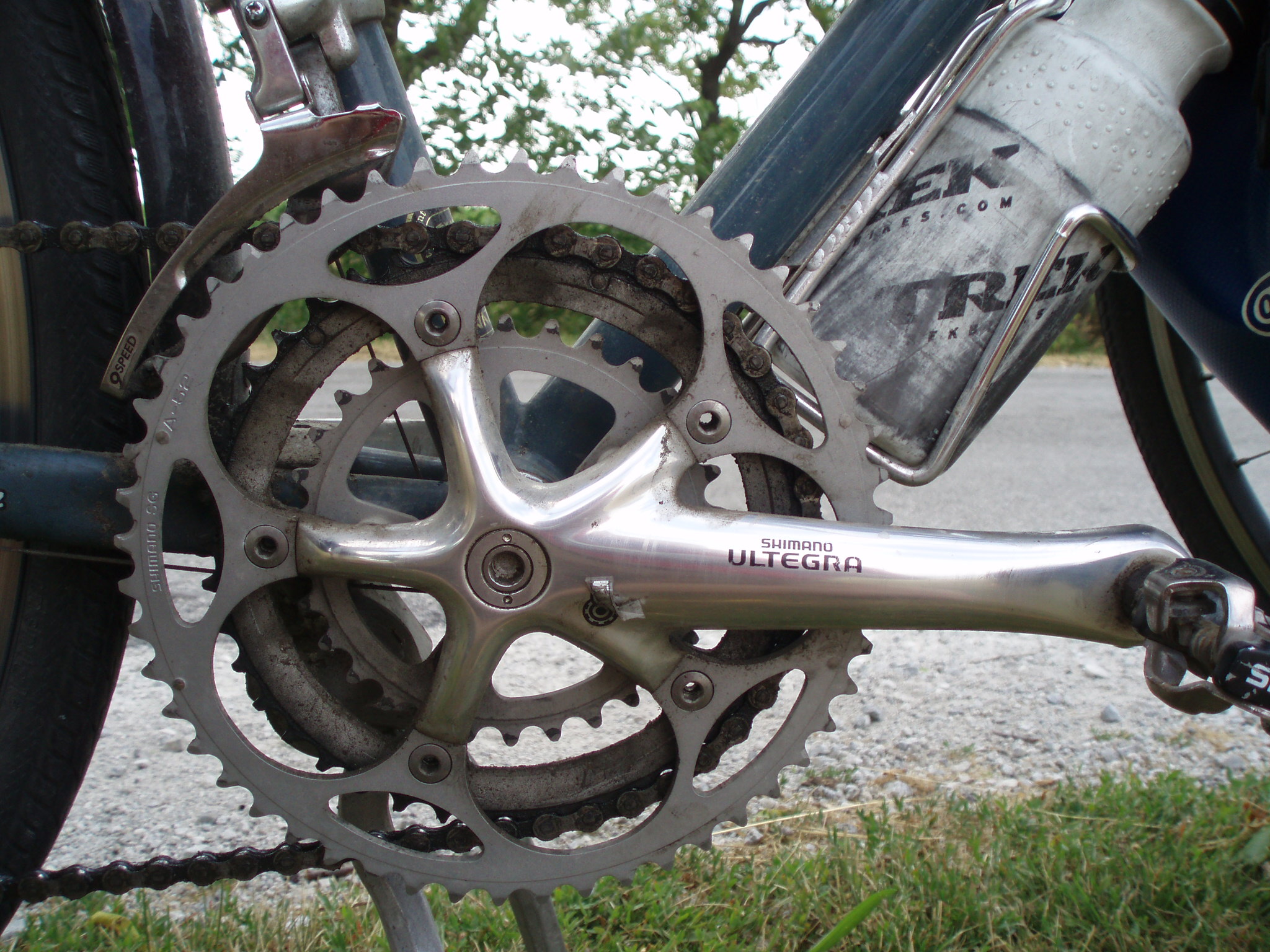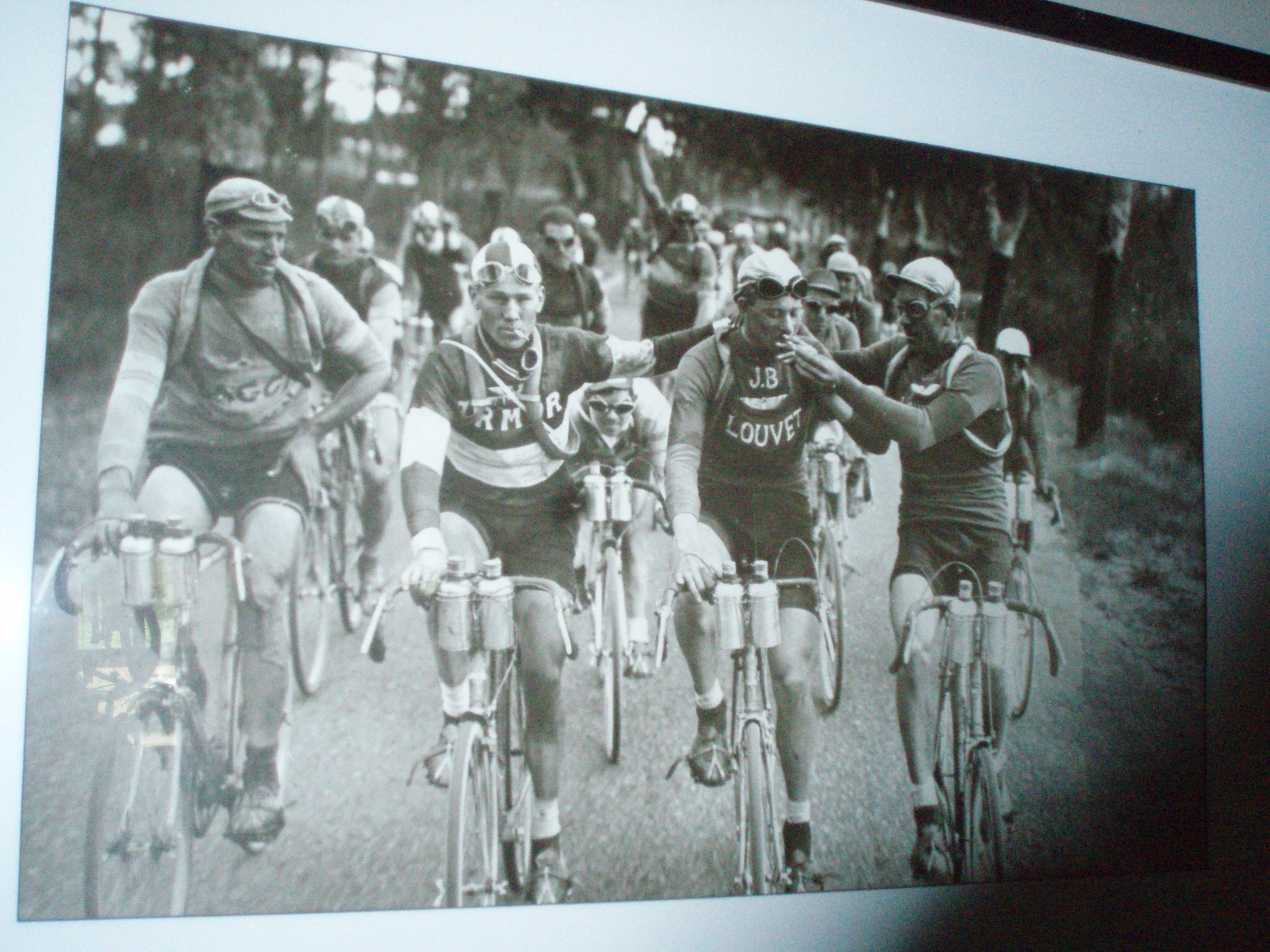 Click Here to Visit The Table of Contents
Click Here to Visit Previous Page: Day 27: Sheffield Lake, OH to Gibsonburg, OH: Chris from the  Netherlands Video
Click Here to Visit The Next Page: Day 29: Bowling Green, OH to Napoleon, OH