Day 35 Saturday June 25, 2005, 97 miles (156 km) – Total so far: 2,111 miles (3,397 km)
97.2 and 9:09 pedal time
Click Here to Visit The Table of Contents
Click Here to Visit Previous Page: Day 34: Buhler KS to  Great Bend KS
Click Here to Visit The Next Page: Day 36: Dighton KS  to  Leoti KS
I woke up at 6:30 ate some eggs, did a quick load of laundry and stopped over at Walmart city for some snacks.
The plan for today was to ride about 95 miles. There were 3 towns placed about 30 miles apart and nothing in between. I stopped at each town to get something to eat and to see what was going on with the locals. Not a whole lot aside from cutting wheat.
The wind was blowing pretty hard from the south for the whole day. All morning my legs were sore. I got off the bike several times to stretch. After 40 miles they felt better. Riding in these strong winds really sucks but at least its hitting me from the side
When I got to Ness City at 60 miles I stopped for a Slurpee and the guy working at the gas station told me 2 other westbound cyclists are in town and he told me what motel they were staying at. I kind of know who they are because I have been reading their entries in all the cyclists' journals they have us sign in all the food places and grocery stores. I'll probably see them on the road tomorrow or in Tribune where I plan on staying tomorrow night.
The guy at the gas station also told me that there is a billboard 20 miles south that says 'this is the exact midpoint between San Francisco and New York City.'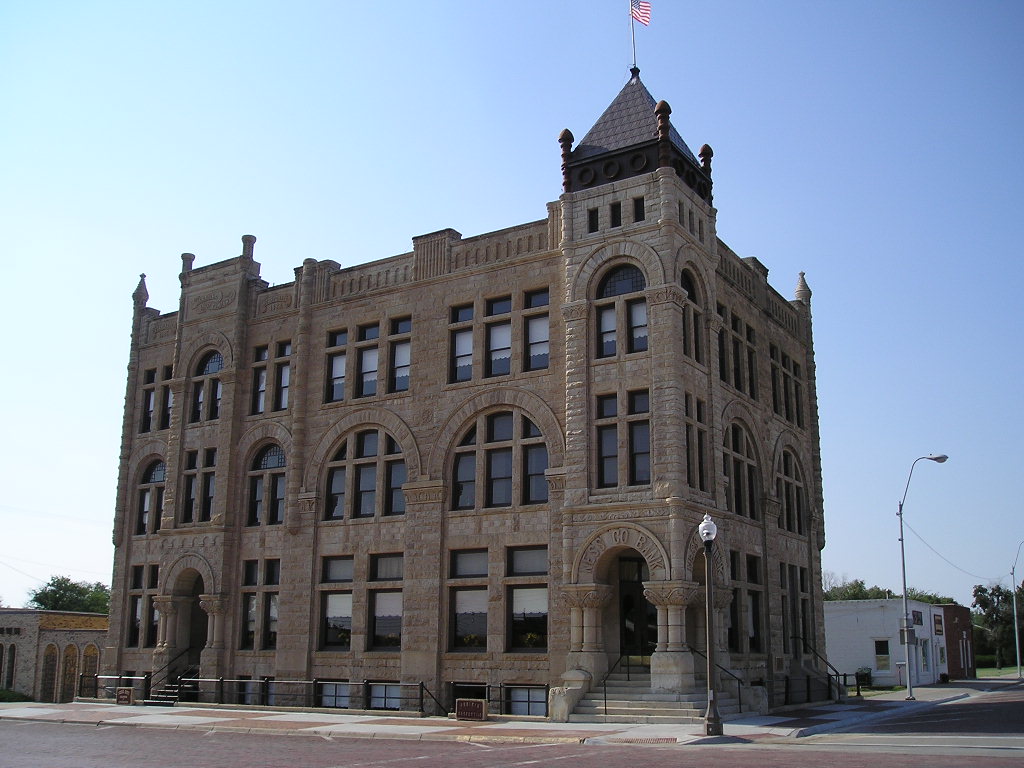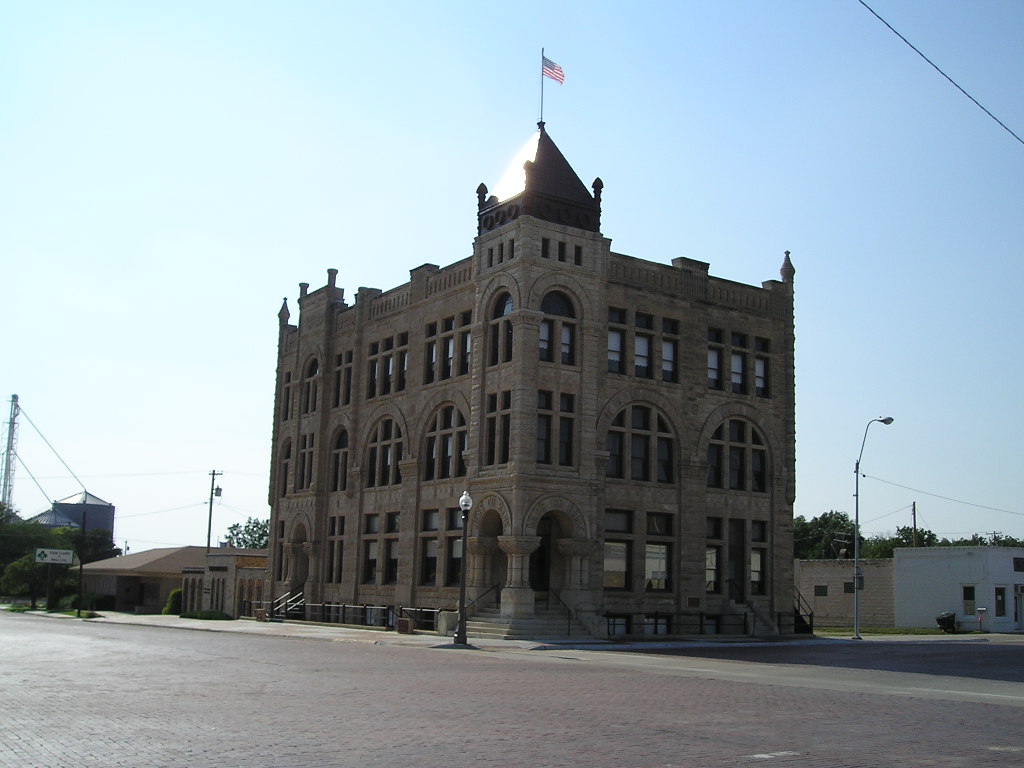 I rode around Ness City checking out the savings bank building. They like to call it the 'skyscraper of the plains'
Around mile 80 I was in an intense daydream while I was riding and got wacked by tumbleweed. It scared the crap out of me and I screamed like a girl. I had to stop and pull it off my bike.
I saw this little snake on the side of the road. I threw a handful of peanuts at him so he would get outta the road but he didn't care and just sat there.
The sun never set tonight. It just suddenly disappeared in the sky and then just got darker. I feel ripped off.
It was officially dark and starting to rain when I arrived in Dighton I stopped at the gas station and drank a quart of chocolate milk. Then checked into the $35 a night hotel and my room that smells like cigarettes.
Apparently I'm about to change time zones again real soon. This will make getting up in the morning a little bit easier for a day or 2.
I was really bored all day long and I fiddled with my iPod while I rode. I was on highway 96 all day and I'll be on this road until I reach Pueblo and that's another 250 miles. Kansas is almost over, hopefully tomorrow is my last day riding here. A day off in Pueblo Colorado sounds really nice.
Click Here to Visit The Table of Contents
Click Here to Visit Previous Page: Day 34: Buhler KS to  Great Bend KS
Click Here to Visit The Next Page: Day 36: Dighton KS  to  Leoti KS