Day 37 Monday June 27, 2005, 104 miles (167 km) – Total so far: 2,266 miles (3,646 km)
103.8 Miles and 8:39 pedal time
Click Here to Visit The Table of Contents
Click Here to Visit Previous Page: Day 36: Dighton KS  to  Leoti KS
Click Here to Visit The Next Page: Day 38: Haswell CO  to  Pueblo CO
I was on the bike riding by 7am and had a pop tart for breakfast. It was pretty windy in the morning.  The first 5 Miles I popped a spoke, fixed it, rode a mile and popped another one. I didn't even get upset, but I am concerned because I only have 1 spoke left.
The first town was Tribune at 22 miles I stopped to get something to eat. The time zone changed so I gained an extra hour in my day today. I love it when this happens.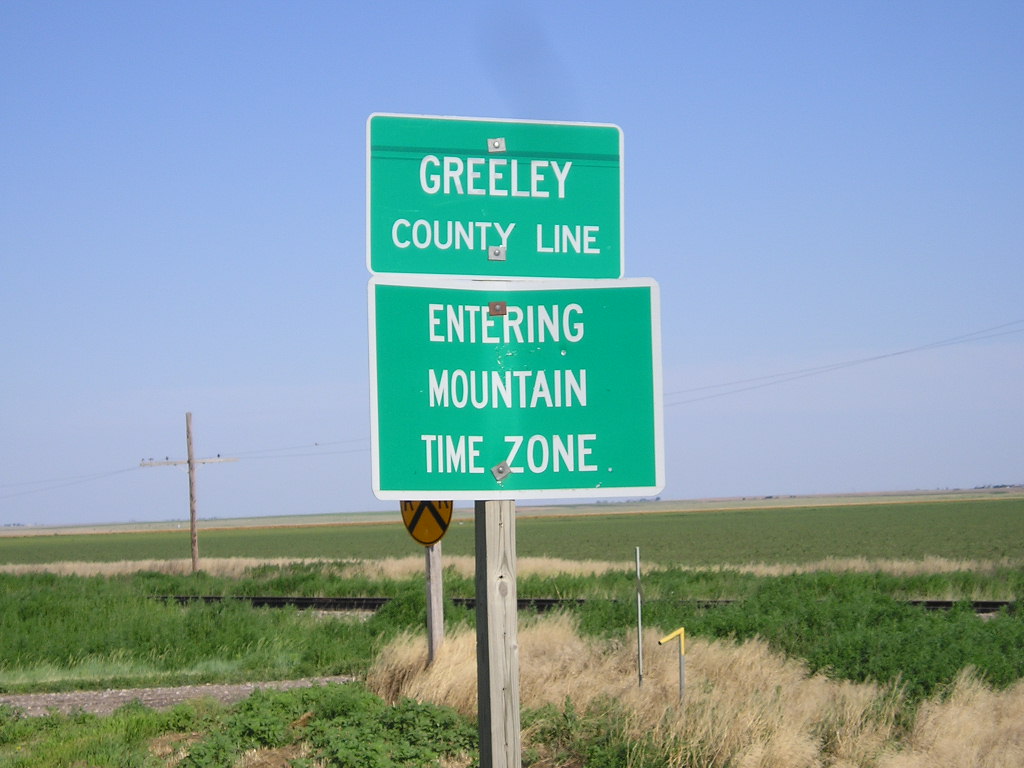 At a convenience store in Tribune, I bought a cheeseburger and chocolate milk. While I was eating some trashy girl came over to where I was eating and in a very rude manner started to tell me 'You cross country cyclists are all insane. I wouldn't even want to drive my car across the country let alone ride a bicycle. What possessed you do such a thing?' So I looked at her with a straight face and with a mouth full of cheeseburger and said 'The Devil.'  She gave me a nasty look and just walked away. I think I gave her the answer she subconsciously wanted to hear anyways.
I stopped over at the library and uploaded some journal entries. I regret not taking any pictures of the library because it was a very quaint. I told the librarian that I've been to a lot of libraries recently and I really like this one. She was thrilled to hear it, and then she asked me a lot of questions about where I'm from.
16 miles from Tribune I crossed into Colorado. I was so happy. Mike Riscica laughed, cried and danced. Kansas felt like it took a year. 2 Miles after I crossed into Colorado the local 4H club was having a soda pop sale on the side of the road.  This was great because the next rest stop wasn't for another 13 miles and it was like 100 degrees out. For some reason when it's really hot and I'm all sweaty from riding my body craves cold Coca-Cola in a can. And a can of soda only costs $0.50 everywhere you go.
At the next rest stop I needed water and the lady working there told me to go use the hose on the side of the building. While I smelled the water some teenager came up to me and said 'This water sucks. Don't drink this. There's a water cooler inside, I'll go distract my mom while you fill up your bottles' so we went inside and he showed me where the cooler was and there big sign that said 'DO NOT USE THIS WATER TO FILL UP WATER JUGS'  That kid saved my ass because I did not want to drink that other stuff.
Around mile 45 I suddenly noticed the wind stopped, I couldn't remember the last time there wasn't any wind. So I started to pick up the pace. I put on my spinning playlist from when I used to workout at the gym and cranked out 30 miles really fast. I got to use gears on my bike I haven't used in a long time.
Around 5pm I stopped in a town called Eads. At the gas station I asked a cowboy where I can find some good cheap food. He gave me the run around by going on and on about what I consider good and cheap. Then he told me where to go. I later realized it was the only restaurant in town. I ate a huge chicken sandwich and talked to my amazing grandmother on the phone.
I rode another 23 miles to the next town Haswell. The town park wasn't much. It had bathrooms but I peeked inside and it looked like a crime scene. There was also a sign on the wall that said 'Not responsible for any accidents' what the hell is that supposed to mean?!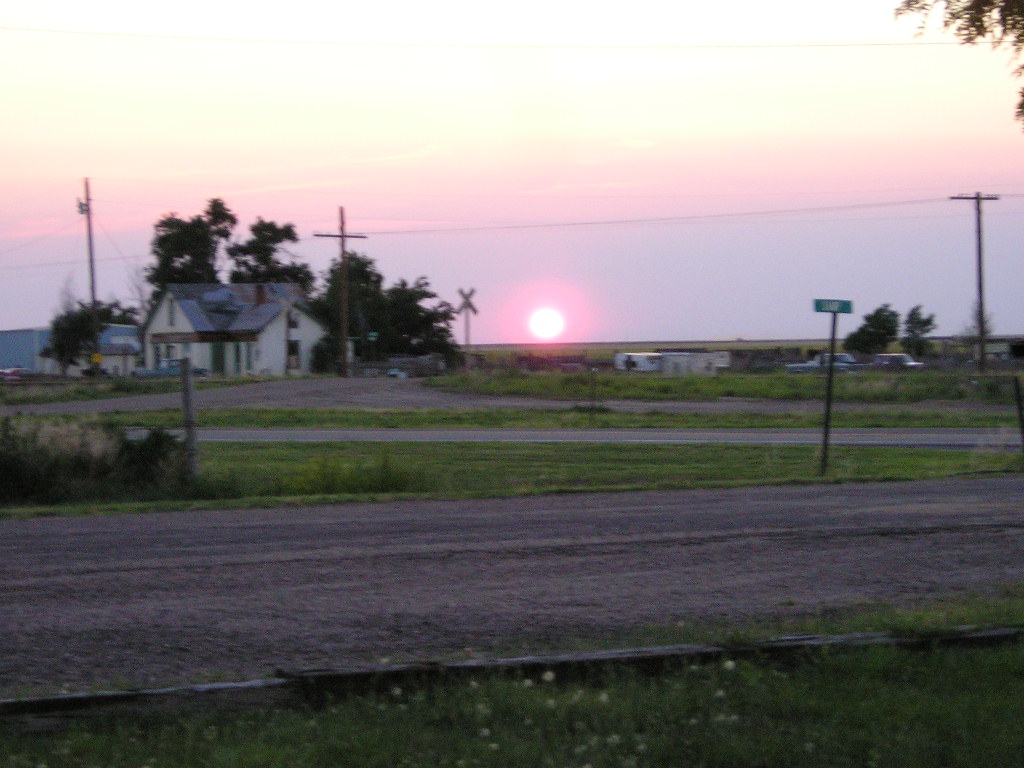 The sunset was gorgeous and was in the tent by 9:30. I was really tired but couldn't fall asleep. In the middle of the night I got outta the tent because I didn't feel well. I setup my little tent fan to help circulate the air and that helped. Every star was out in the sky.
It was a great day of cycling aside from those 2 spokes first thing in the morning. I think popping those 2 spokes was Kansas's way of kicking me in the ass one last time before I left.
I watched the weather channel while stretching my legs in the morning and learned that the planets Mercury and Venus will be perfect alignment with the earth today.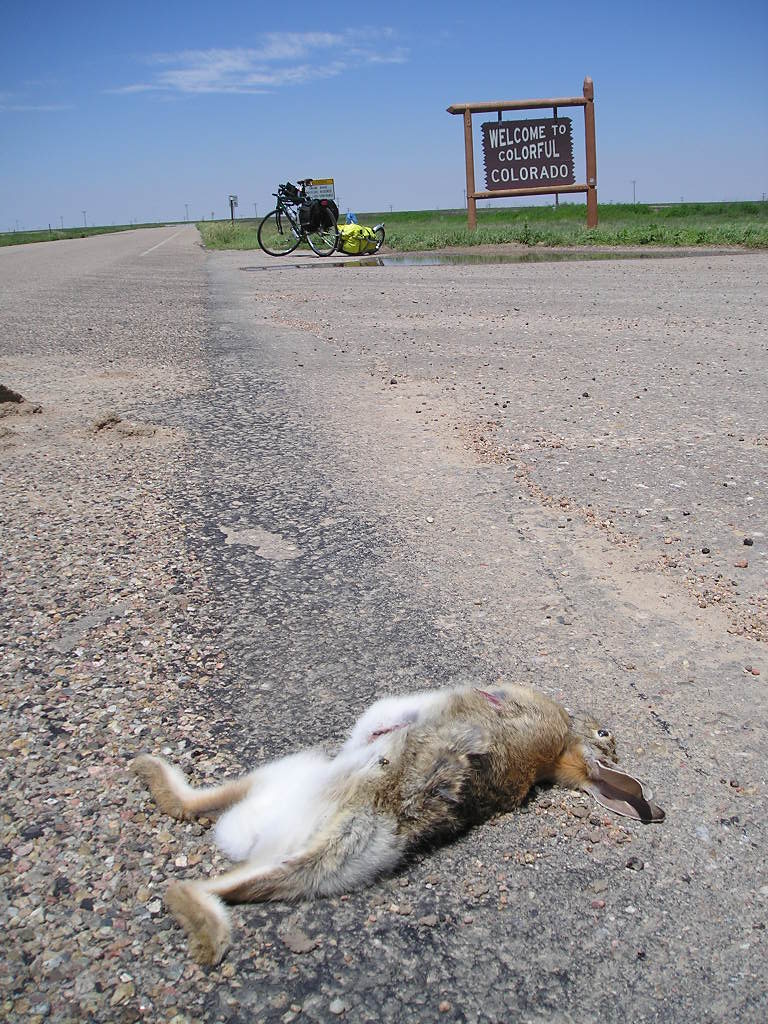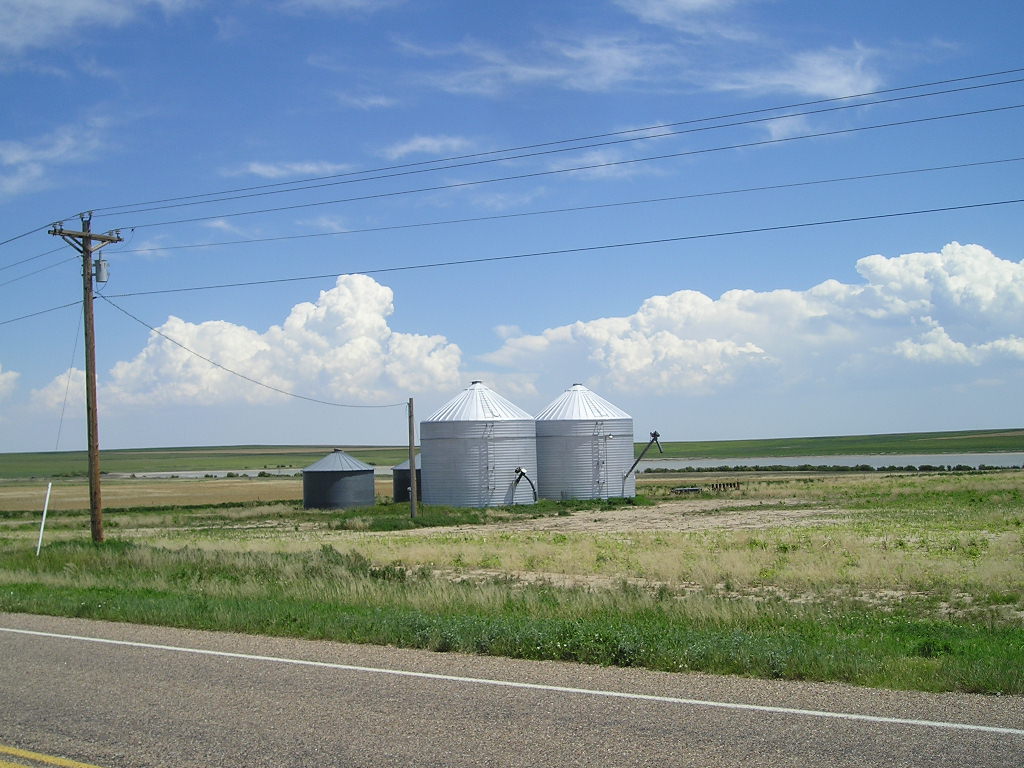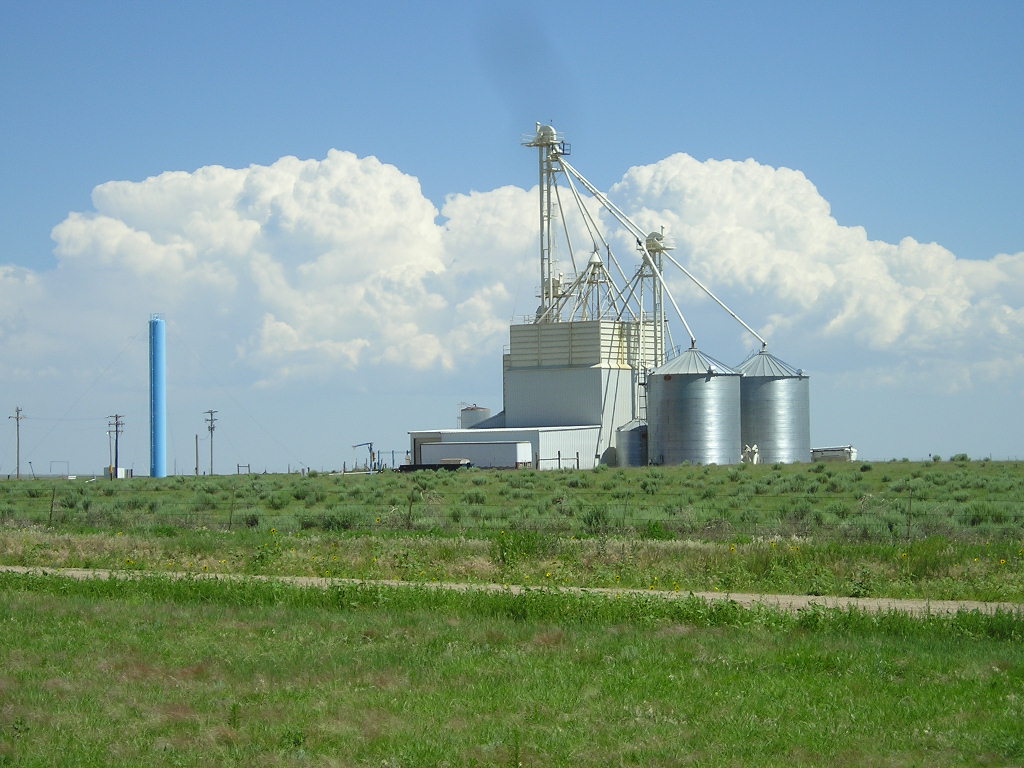 Click Here to Visit The Table of Contents
Click Here to Visit Previous Page: Day 36: Dighton KS  to  Leoti KS
Click Here to Visit The Next Page: Day 38: Haswell CO  to  Pueblo CO