Friday August 3, 2007 ZERO Miles 
Click Here to Visit The Table of Contents
Click Here to Visit Previous Page: Day 47: Prescott, MN to Minneapolis, MN
Click Here to Visit The Next Page: Day 49: Minneapolis, MN to Buffalo, MN: Tailwind Video & Collapsed Bridge Photos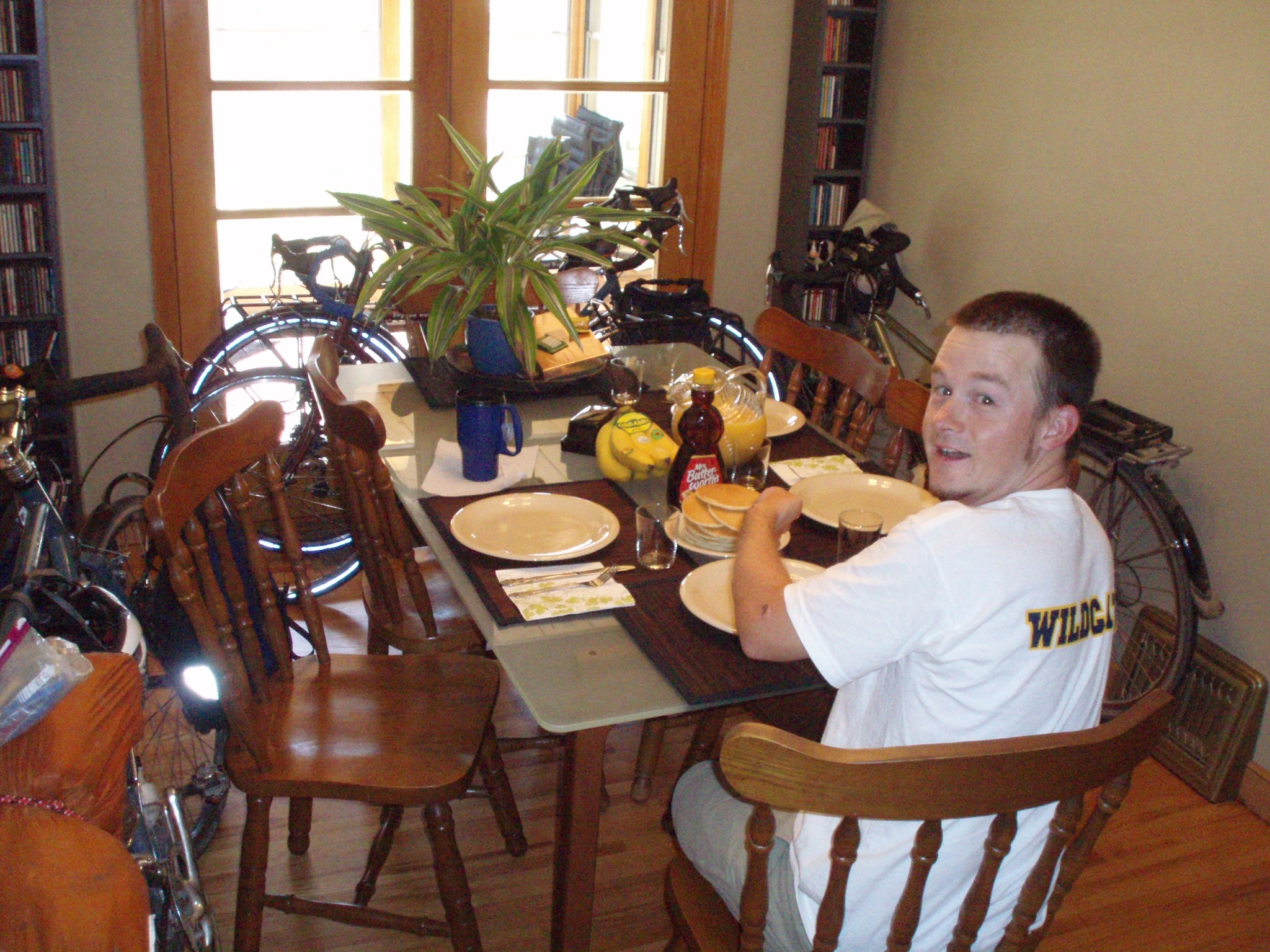 In the morning Laura cooked perfect pancakes. The plan for today was to take it easy, see Minneapolis and get some errands done. Sam told us he was good friends with Steve Flagg, the President of Quality Bike Parts so Sam arranged for us to get a tour of the operation in the afternoon.
The Kirstein's and I decided to go for a car ride around the city, while Jamie went back to sleep. He was exhausted from a wild night of singing karaoke all night.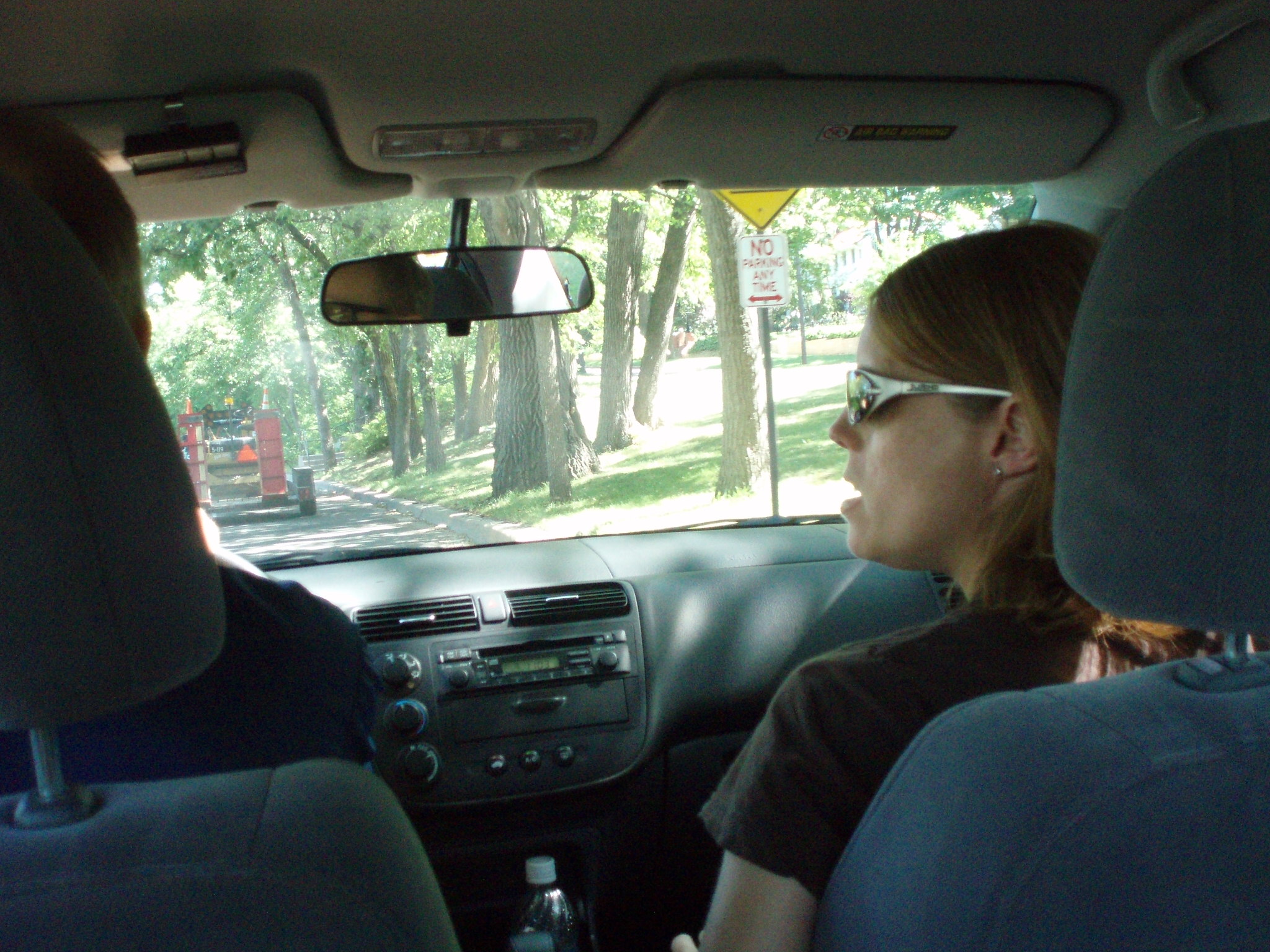 We drove around the city for a while and they explained to me the network of bicycle paths and Lakes in Minneapolis. It was a beautiful day and there were a lot of people out enjoying the day.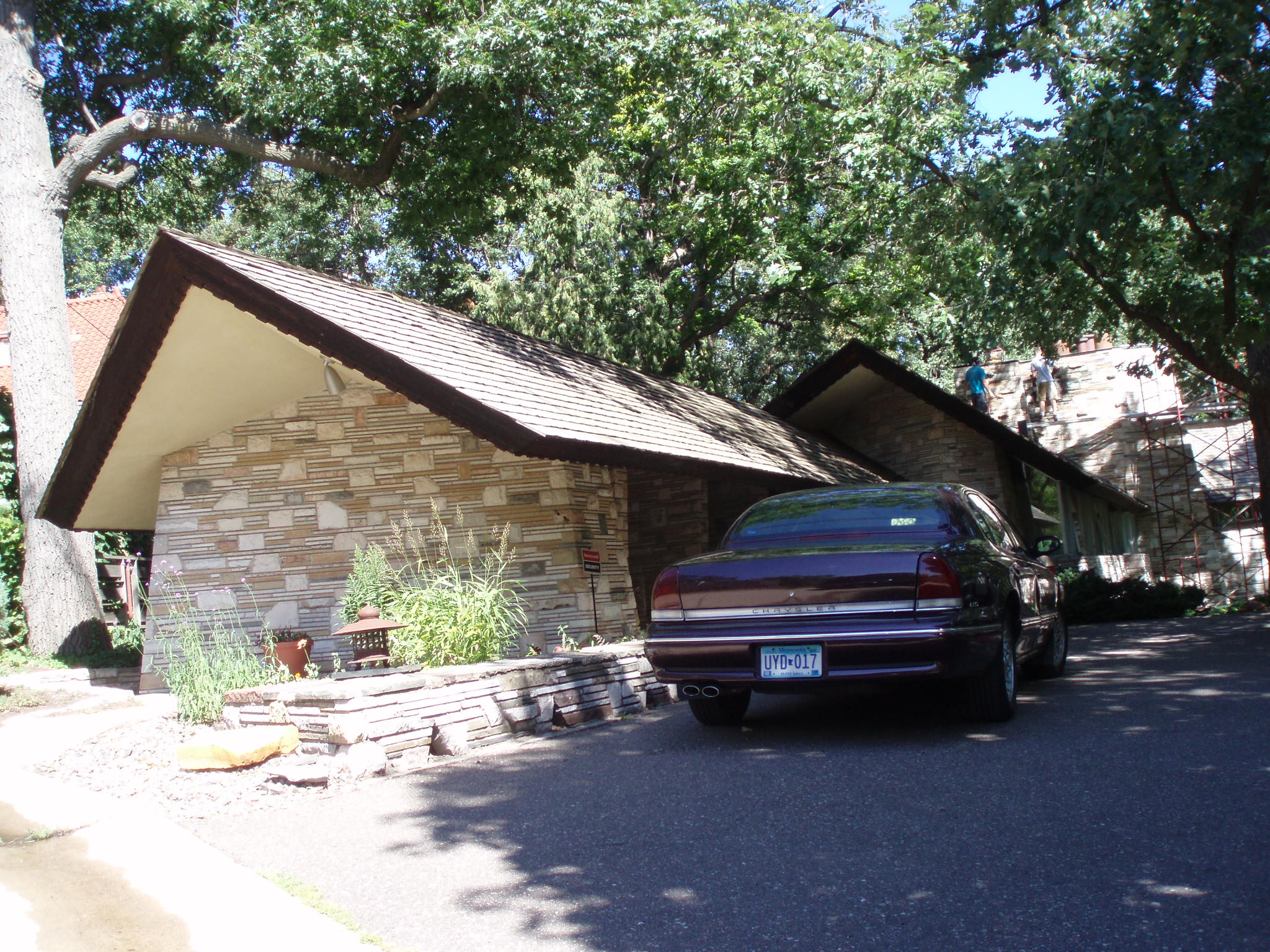 First we visited the only Frank Lloyd Wright house in Minneapolis.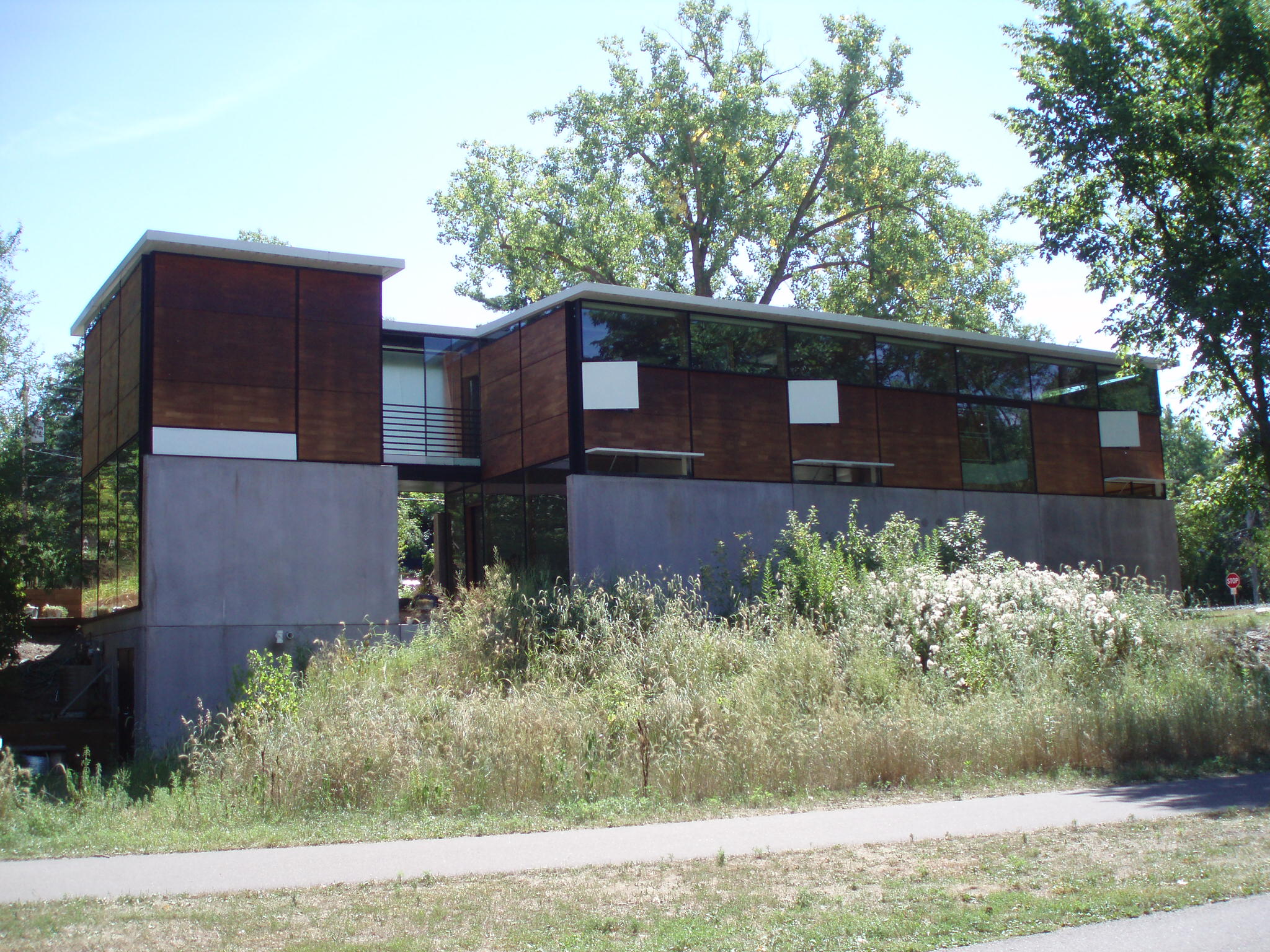 They took me to this pretty cool prefab house that was on one of the bike paths.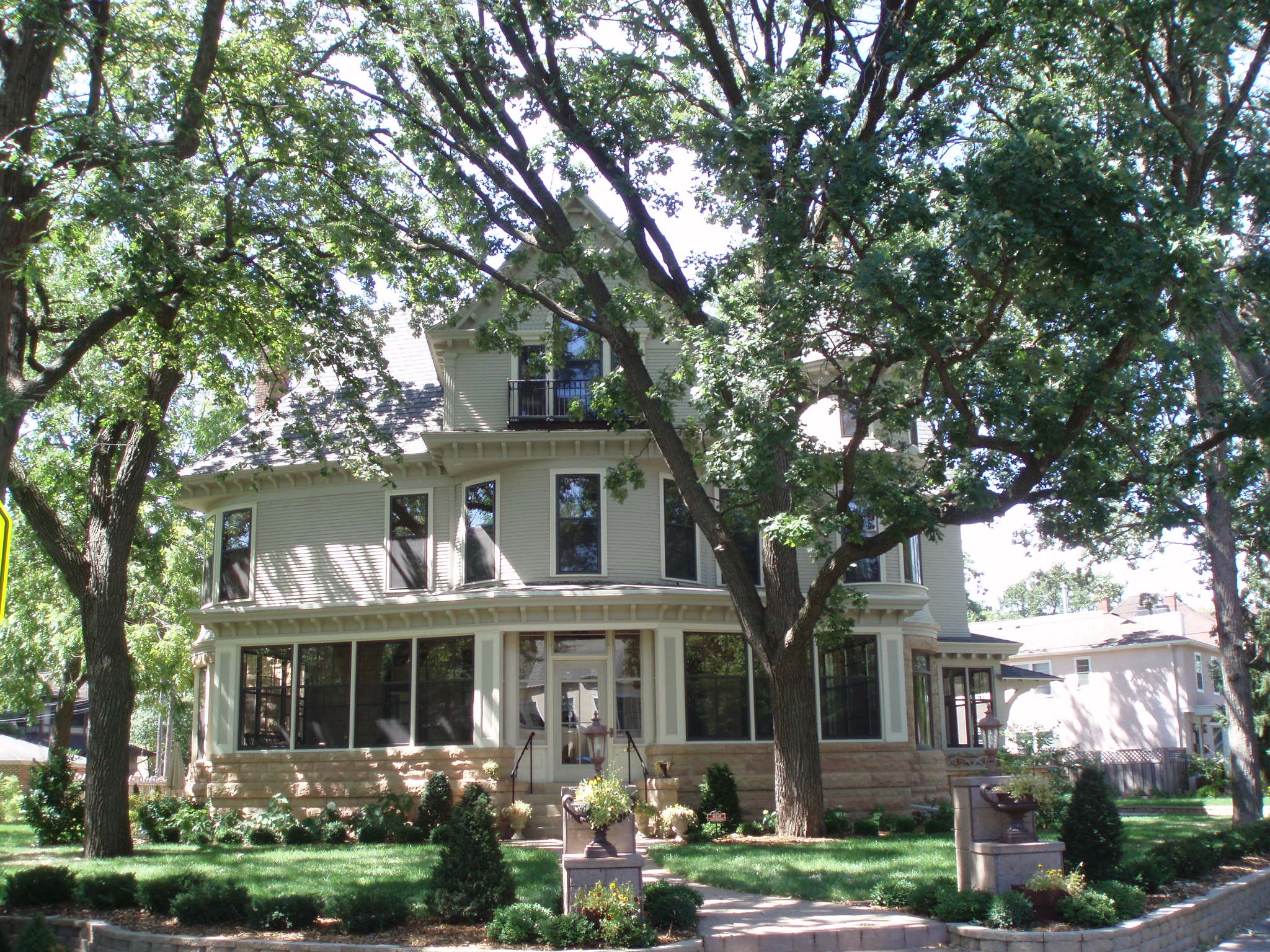 Then we swung by the Mary Tyler Moore house so I could take a picture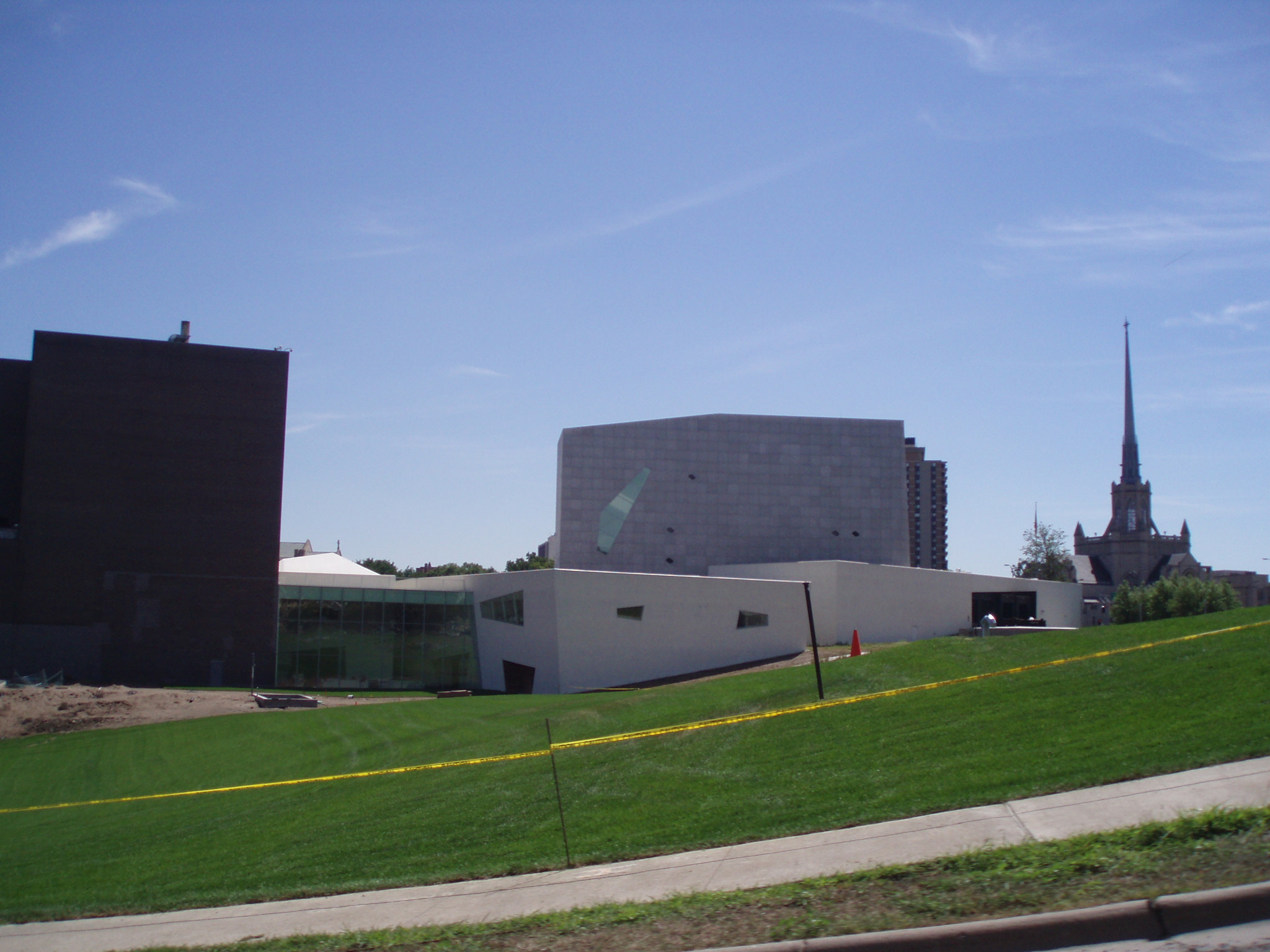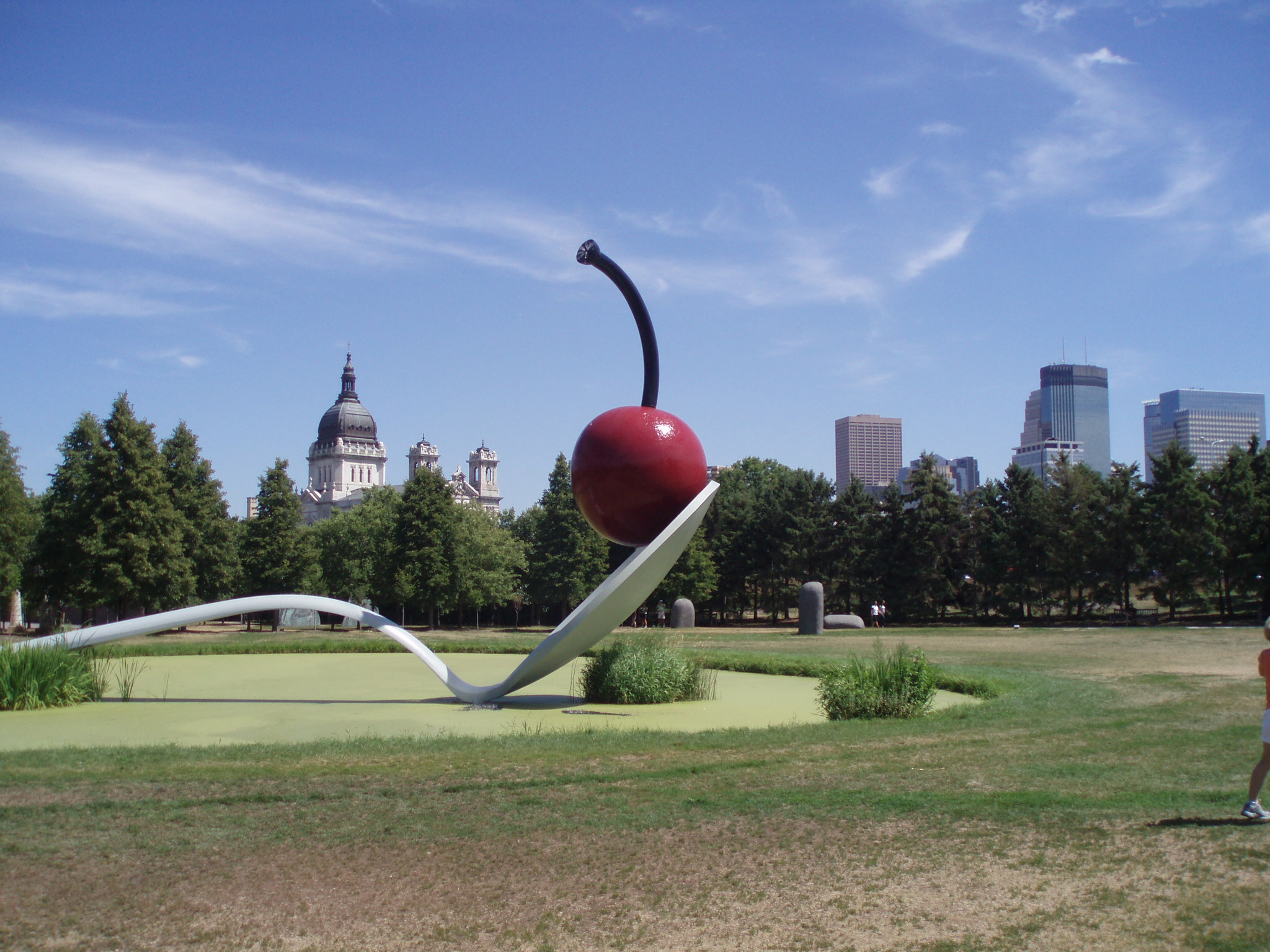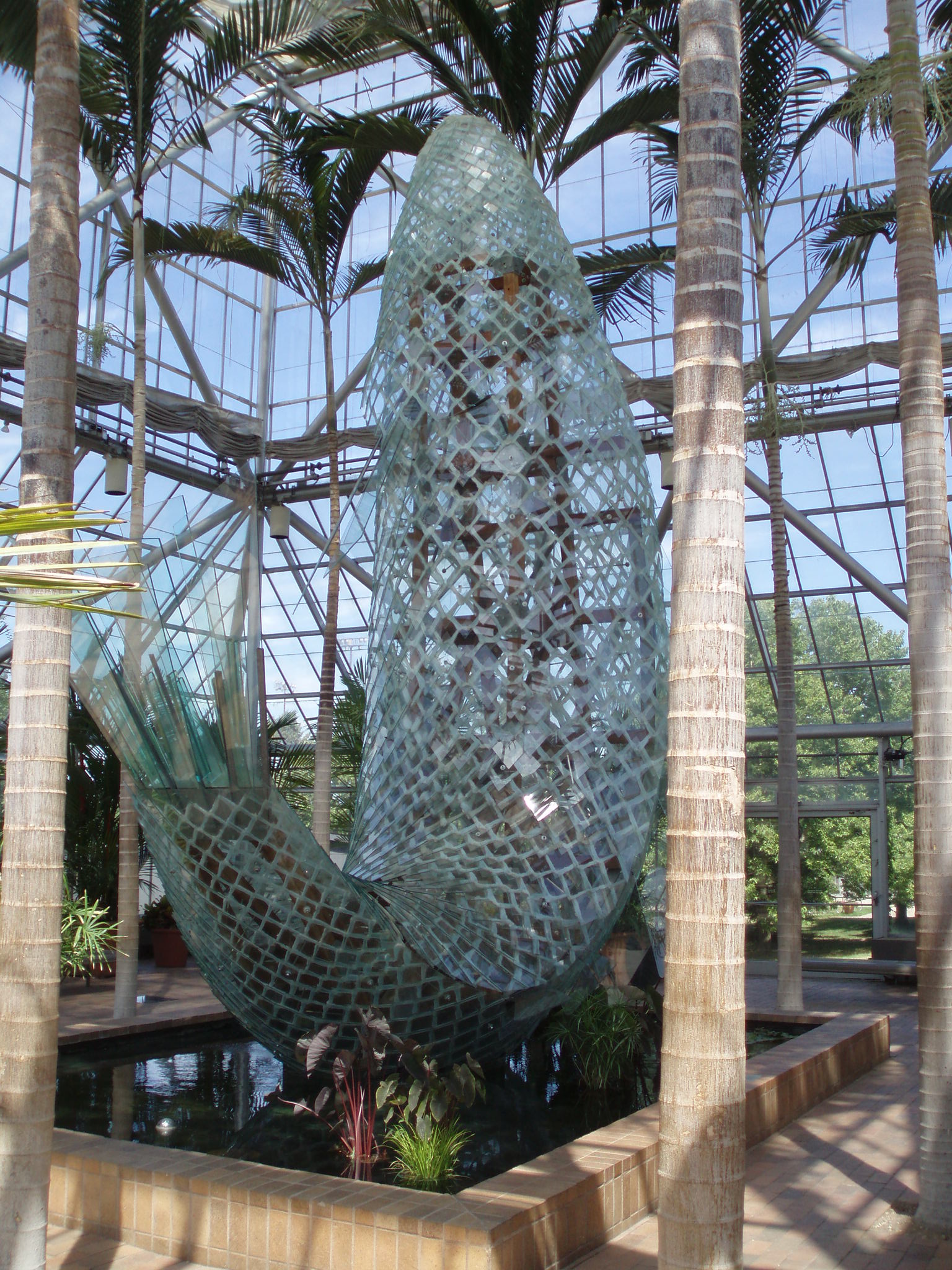 Then we drove into town to see the walker arts center and take a quick stroll through the sculpture garden. Frank Gehry designed this beautiful fish sculpture for the inside of the greenhouses. It was quite beautiful, much prettier than the fish he did in Barcelona.
Jamie was feeling better so we picked him up, grabbed a quick bite to eat and head over to Quality. http://www.qbp.com Quality Bike Parts is the biggest bicycle part distribution company in the country. For months before we left for our trip I would sit with the QBP catalog and order bicycle parts galore and also a lot of clothes. QBP also owns surely the bicycle brand that I'm riding on this bike tour. Their selection of parts is so extensive and their turnaround time is so quick they have become the preferred distributor of every bicycle shop in America.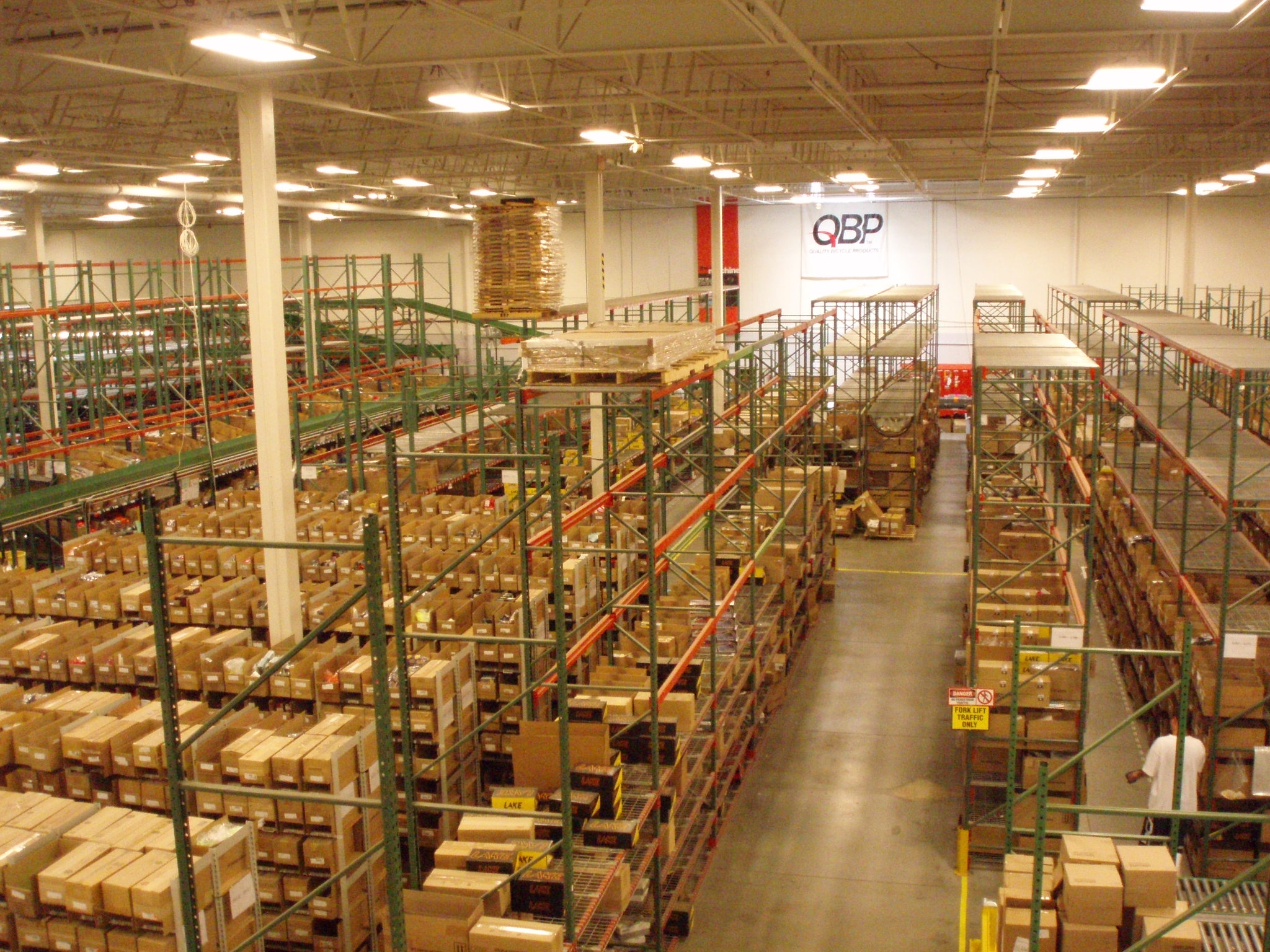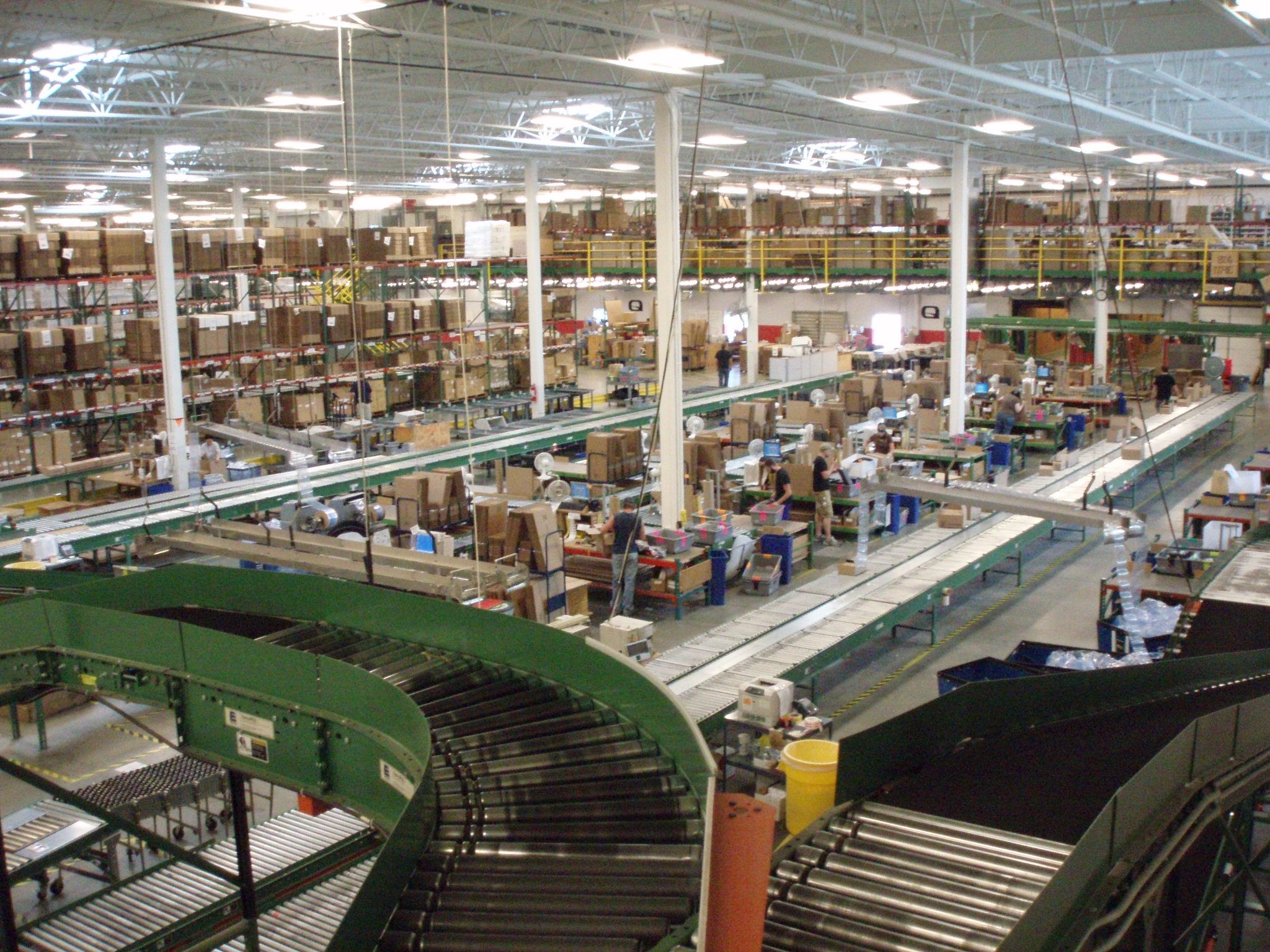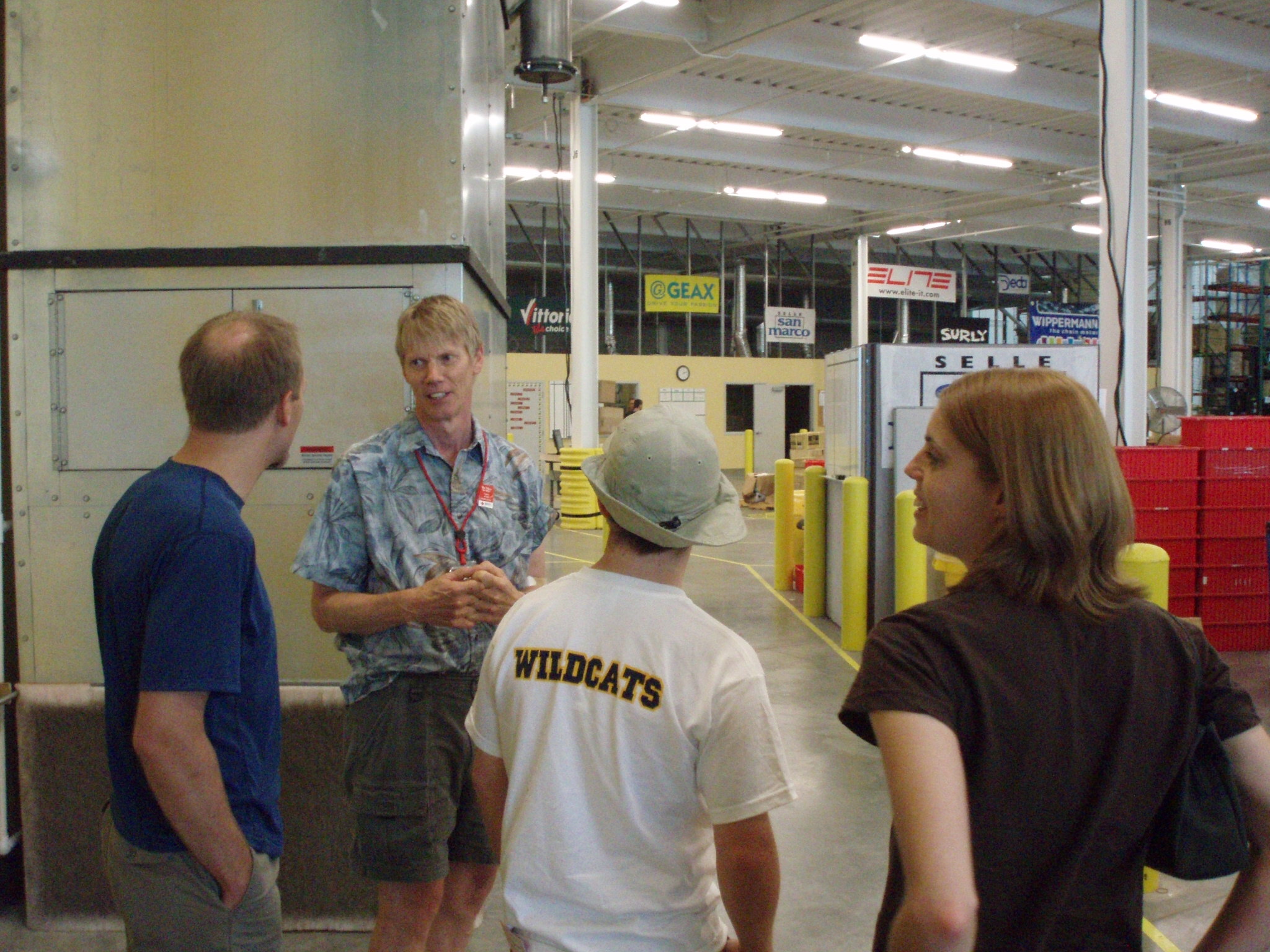 Steve Flagg met us in the Lobby and toured us around quality for an hour and half. He showed us all the new bikes that are coming out next year from Salsa, explained to us the steps it takes to fill the orders, showed us how the merchandise moves through the building on all the conveyor system and took us to the wheel building department.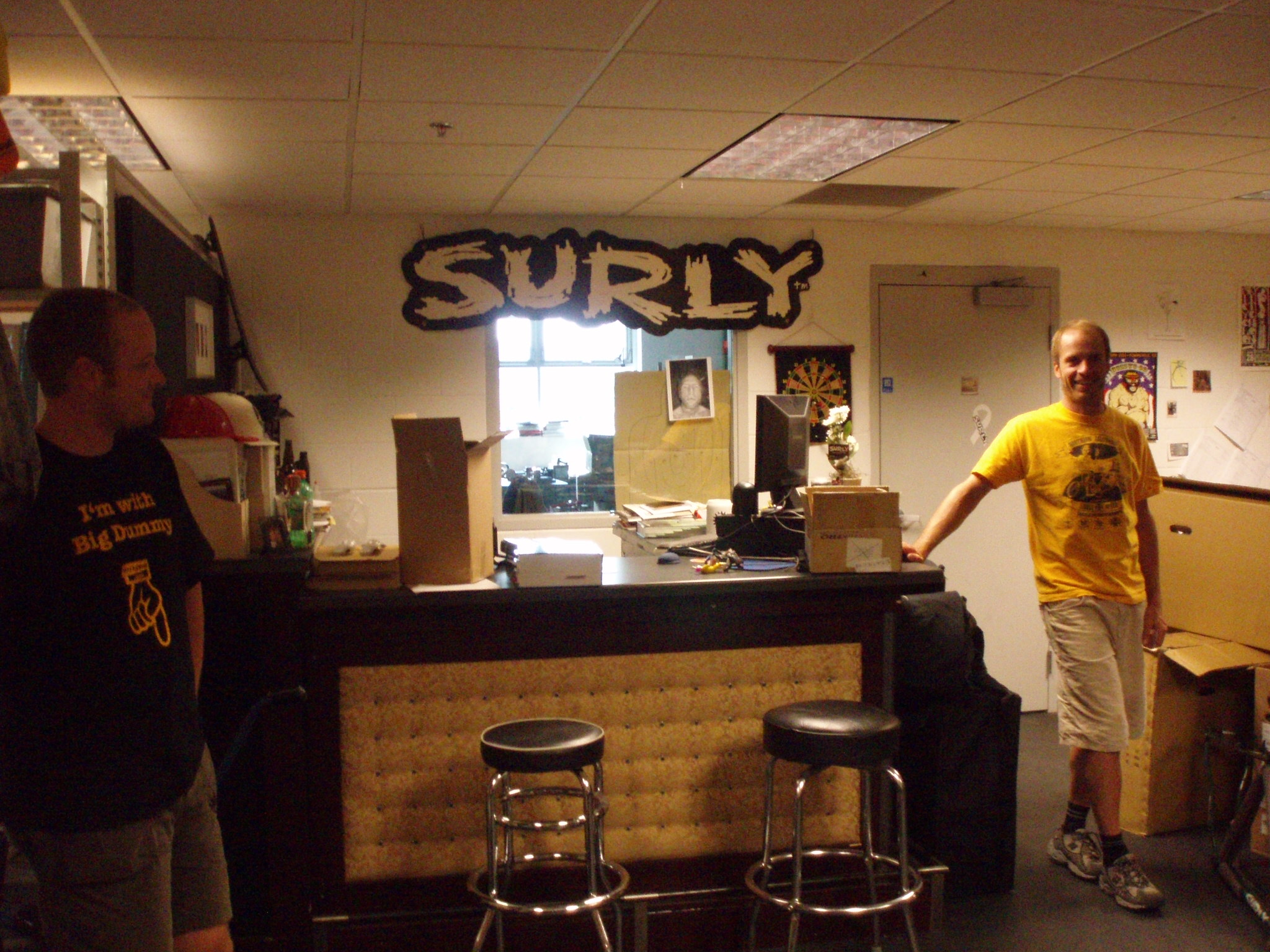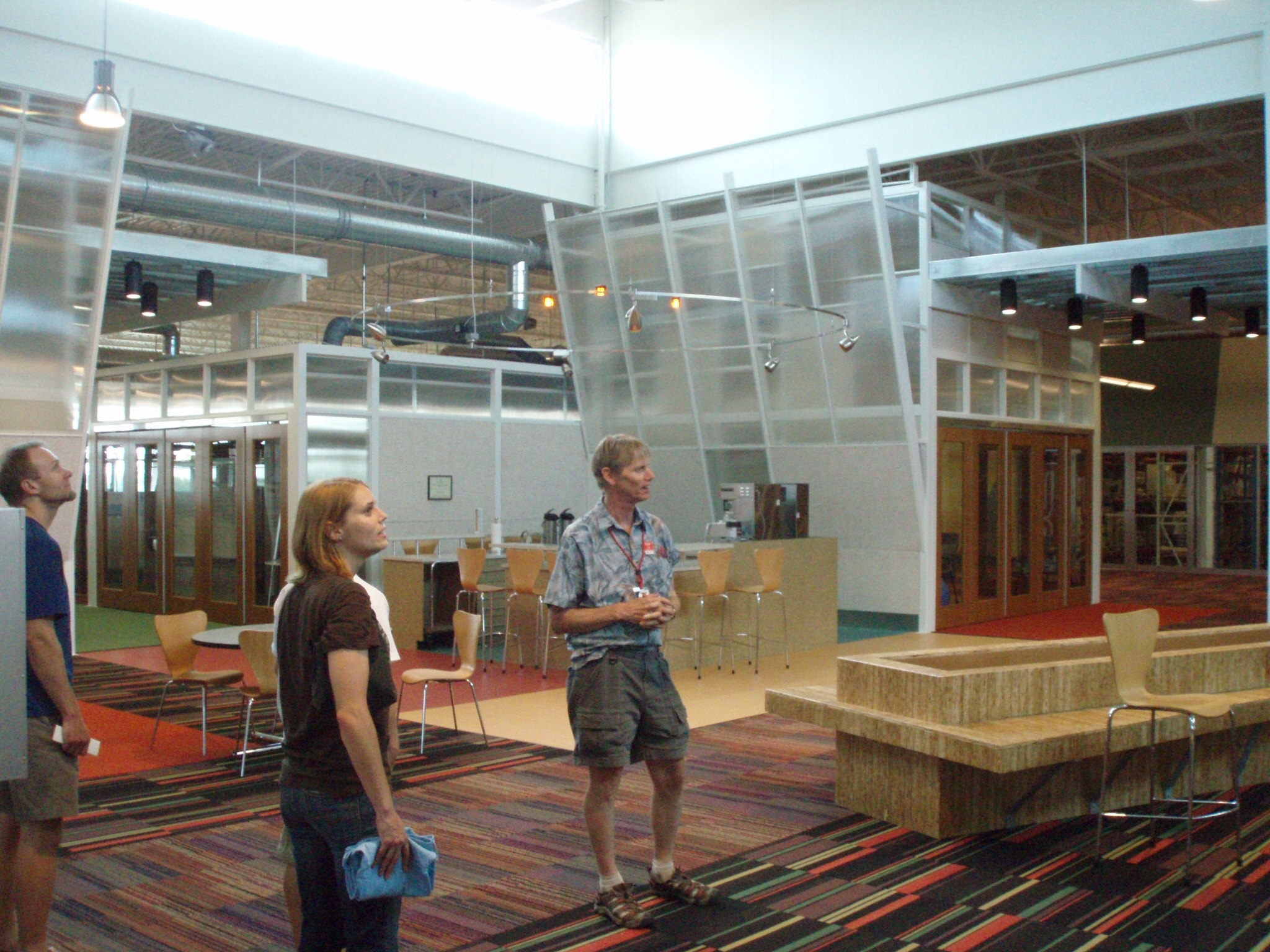 Steve took us to the Surely Headquarters and we met all the guys that designed the surely fleet of bikes. They were all real cool. We talked with them for a bit and they told us about some of their past bike tours.
They gave us some good advice about getting outta town and back out towards the Northern Tier.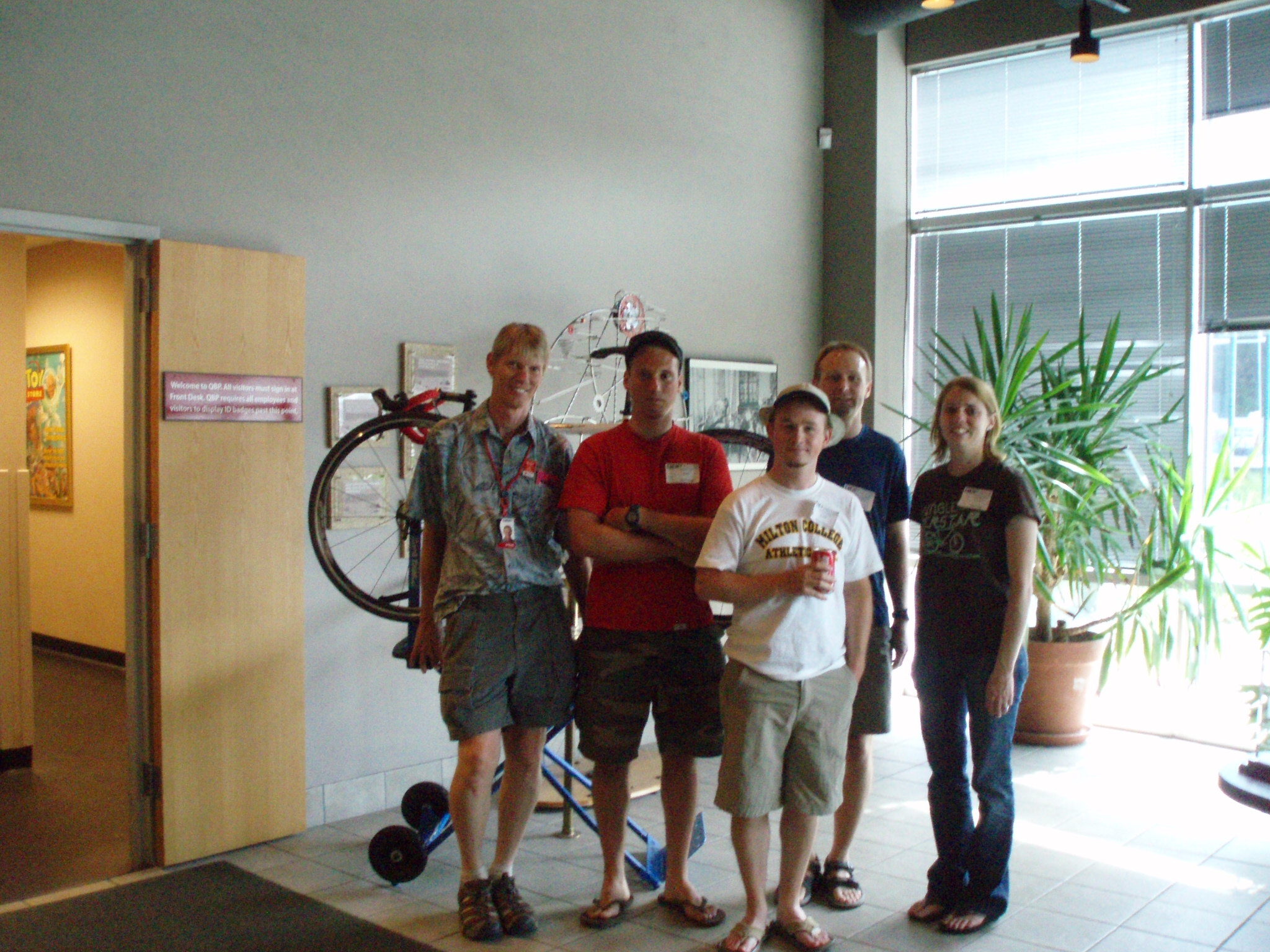 Steve took us to the new addition to the QBP building that is a Leed Certified which means it was designed head to toe with an emphasis on environmentally friendly design. From the natural light and air to the materials.  It was pretty amazing.
We all had a really great time at the QBP tour. Steve Flagg is a brilliant guy and he runs a pretty amazing operation.  It is definitely a company that I would love to work for. We were really thankful that he took an hour and half out of his busy schedule to spend some time with us and show us around.
After the QBP tour we ran some errands around town. Jamie bought another external hard drive so he has enough space for all the video footage. In the car we did a calculation and realized that between Mike Riscica and Jamie Obrien's computers, camera's, iPods, external hard drives and other devices we are carrying 785 gigs of space.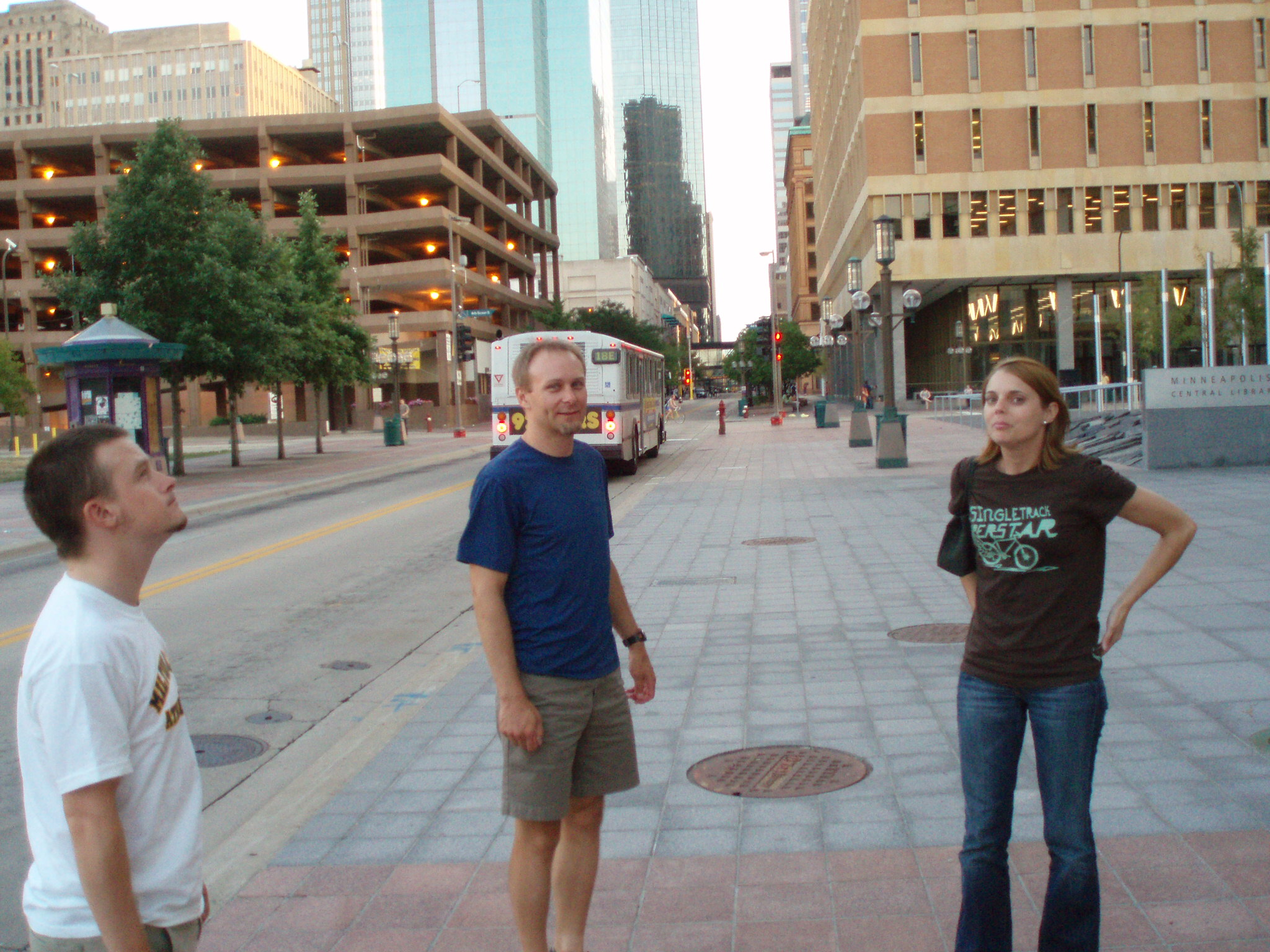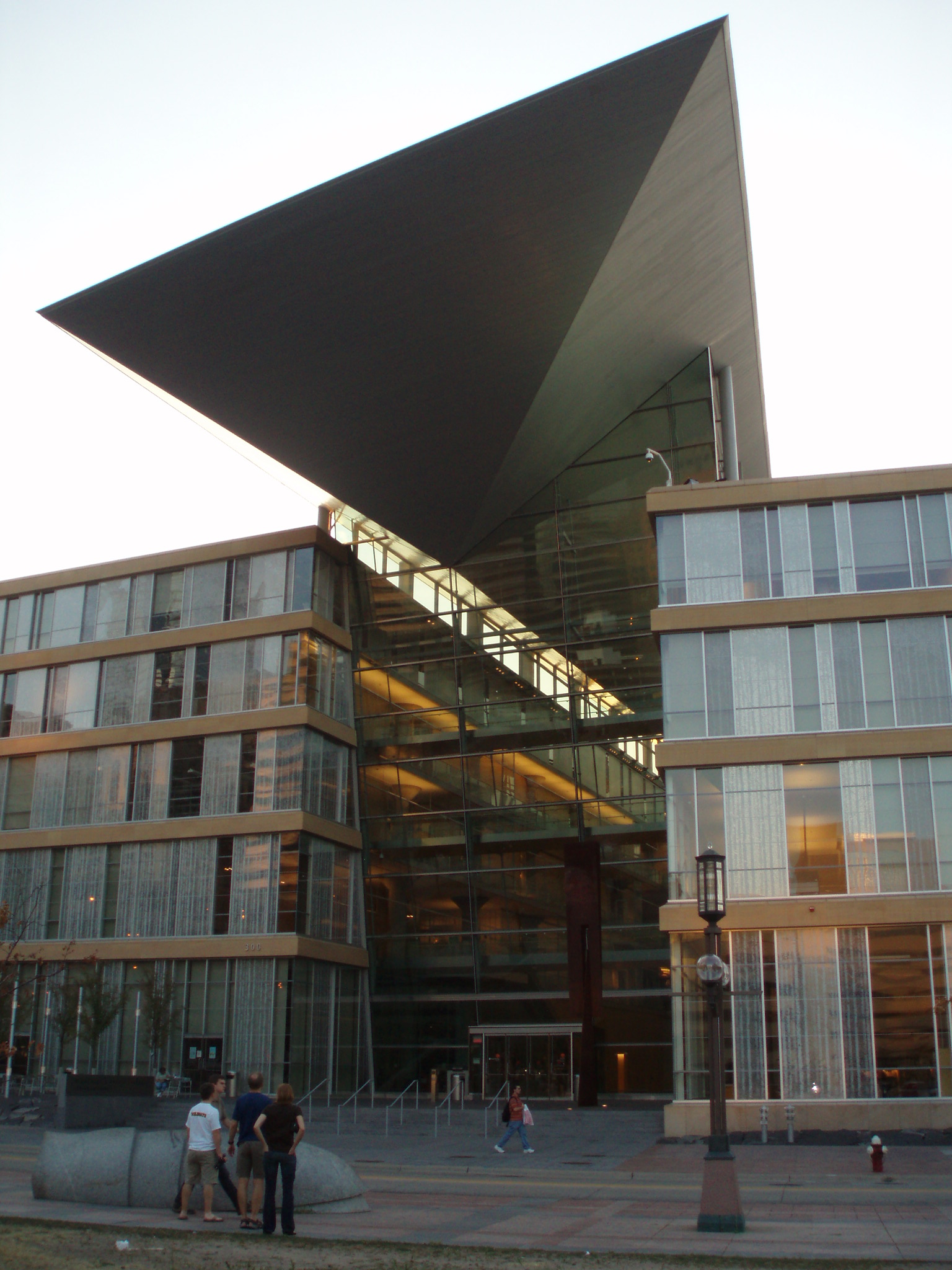 We went back to Sam and Laura's and just hung out for a while doing computer stuff. Eventually we decided to go out for Thai food. The food was delicious. After dinner we drove around downtown checking out some more building then went over to the park to try to catch a glimpse of the collapsed bridge.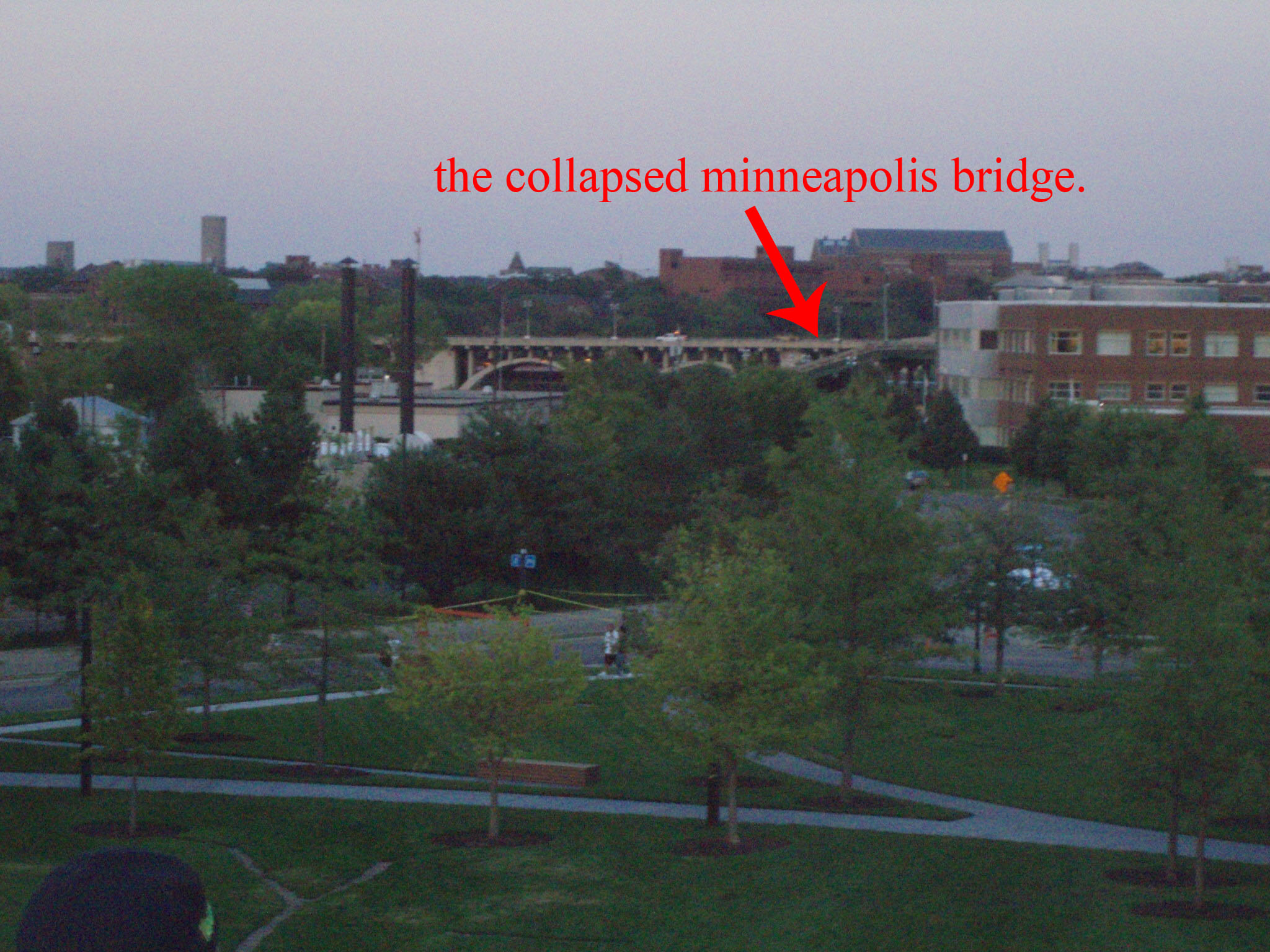 The park was packed with people and there was nothing to see. It was a lot of commotion.  We hung around for a few then got the hell outta there.
After the park we did a quick drive by on the highway of Minneapolis's Frank Gehry building. It was pretty cool.  Driving by on the highway is probably the best way to see any Frank Gehry building.
The rest of the night we took it easy and hung out in the living room looking at maps and talking about the Northern Tier from here on until we reach the pacific. Laura and Sam gave us a ton of valuable information about: free city park camping, what roads to take, where to eat, where the good libraries are and where the Walmarts are. All vital information to our existence as we make our way across the country.
Tomorrow morning I think we're going to take the advice from the guys at surely and ride outta town on the Luce Line bike trail which will take us 30 miles west of Minneapolis without any cars.
Today was a lot fun. I really like Minneapolis and hanging out with the Kirstein's is a blast.
Click Here to Visit The Table of Contents
Click Here to Visit Previous Page: Day 47: Prescott, MN to Minneapolis, MN
Click Here to Visit The Next Page: Day 49: Minneapolis, MN to Buffalo, MN: Tailwind Video & Collapsed Bridge Photos