Day 48 Friday July 8, 2005, 48 miles (78 km) – Total so far: 2,844 miles (4,577 km)
48.3 Miles and 3:53 Pedal Time
Click Here to Visit The Table of Contents
Click Here to Visit Previous Page: Day 47: Walden CO  to  Saratoga WY
Click Here to Visit The Next Page: Day 49: Rawlins WY  to  Jeffrey City WY
I slept pretty good it wasn't too cold and it was very windy. I got out of the tent around 7am. I quickly packed up. An old man who was going fishing came over to talk while I packed up my gear.  The wind was blowing north and was the direction that I will be riding. I left the campsite around 8am
Shortly after I left I stopped to take off my long sleeve shirt when I was about to get back on my bike and start riding again an old woman in a Buick stopped to see if I needed any help. I thanked her for stopped and told her I was fine.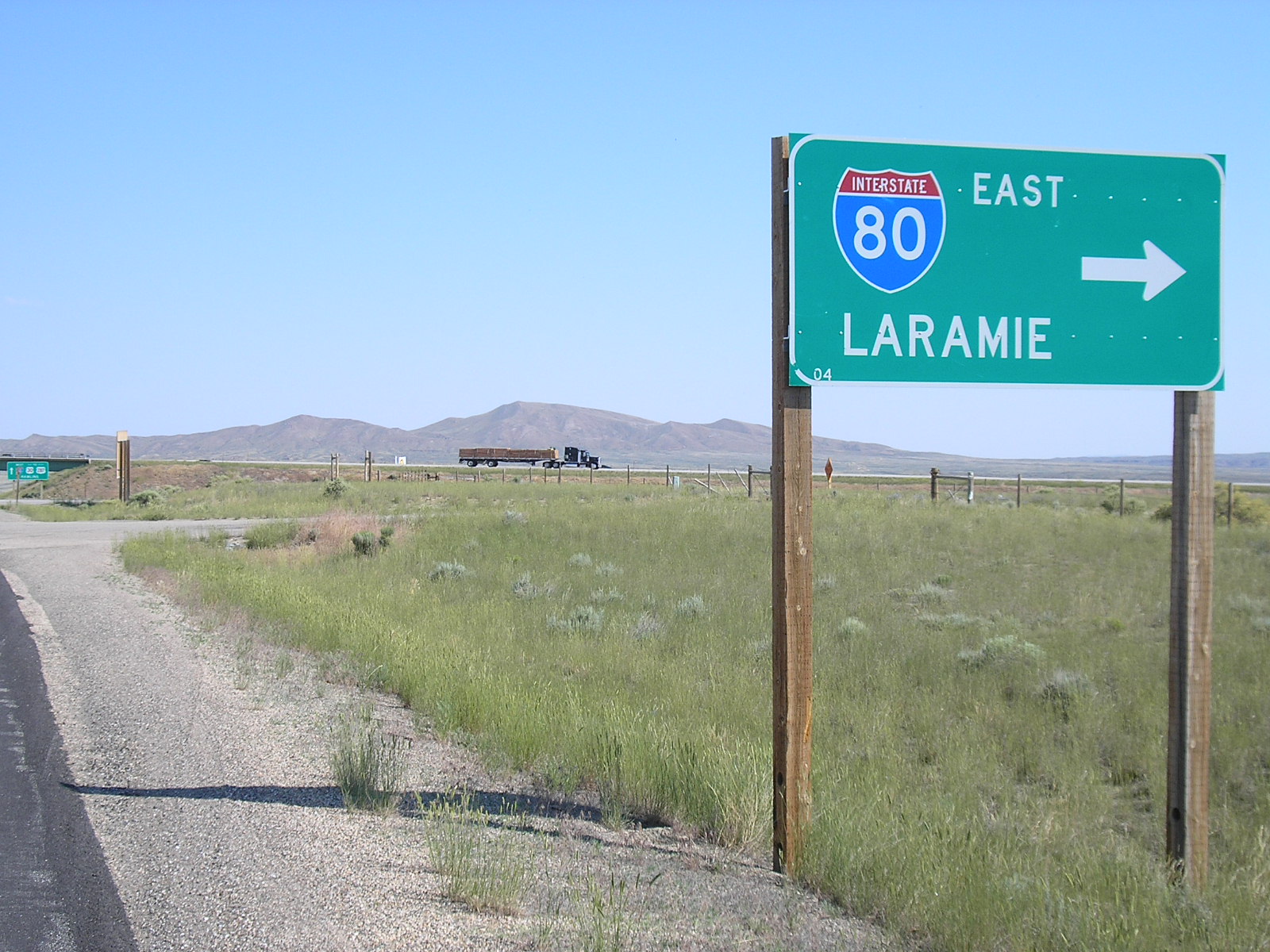 All morning I rode really fast with the tailwinds. I saw an east bounder and we talked for a few minutes. By 9:30 I had finished my 20 miles and had arrived at route 80. So I stopped at a diner and ate breakfast. I called my friend Chuck in San Francisco. He and his girlfriend might be able meet me in Florence at the end of my trip. They have to go to Seattle and if we time it right we can meet up.
After breakfast I had to get on Interstate 80 and ride west for 13 miles on the highway. It wasn't that bad riding on the interstate it was actually paved pretty nicely. The winds weren't that bad. Several east bounders told me to stay on the interstate and not follow the Transam into the town of Sinclair. But I decided to ride into town.
Sinclair, Wyoming is the home of Sinclair Gasoline. I rode past the factory pretty slow. It smelled horrendous, but visually I found it pretty interesting. The rest of the town is a ghost town.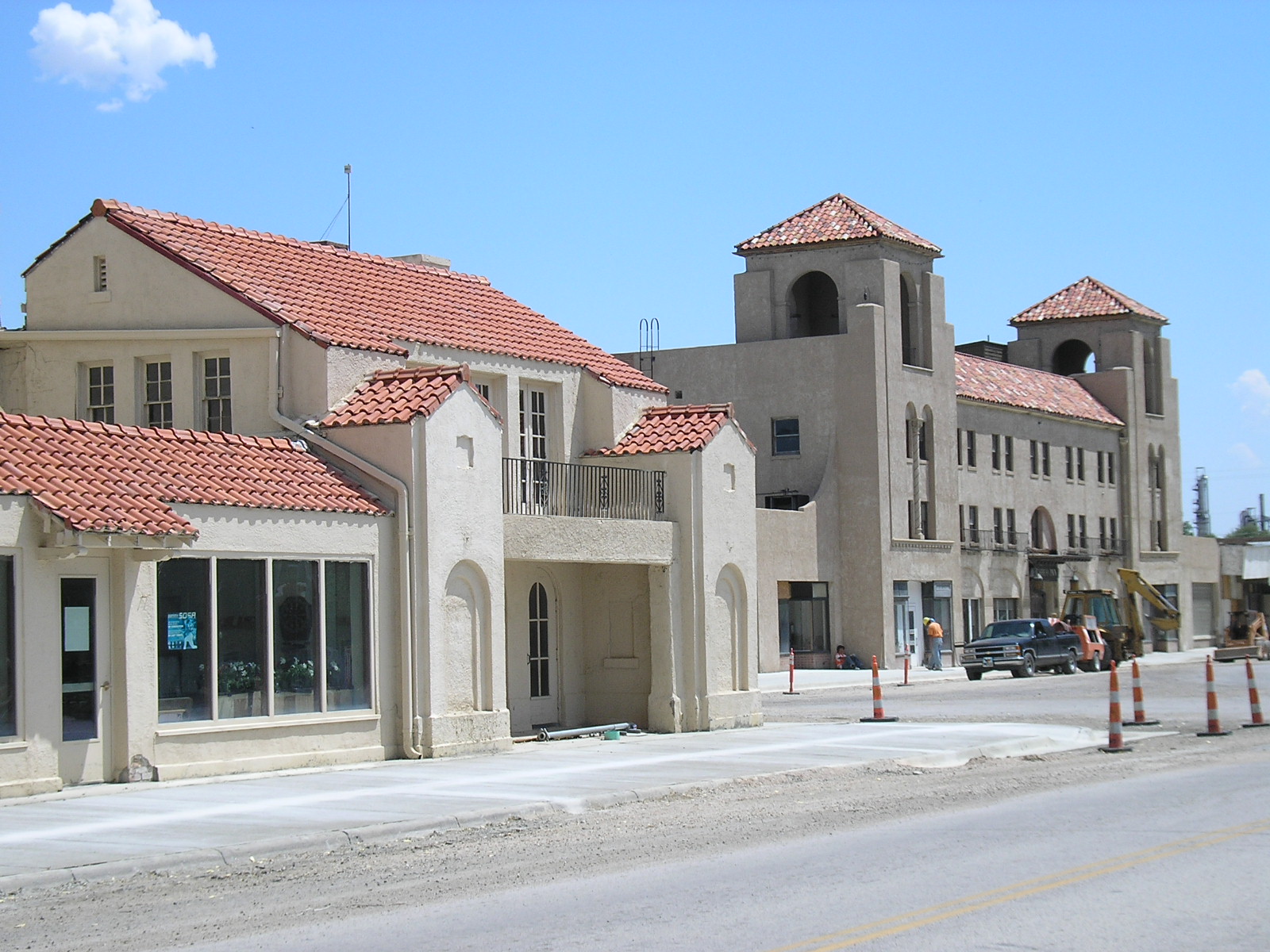 When I got into Rawlins I noticed I was losing air in my rear tire. I rode all over town looking for the bike shop when it finally found it they had no idea what size tube these Continental Top Touring Tires use. I called up the Bike Mechanic in Pittsburg Kansas. I had his card in my wallet and I remembered he was familiar with these tires. He knew size tube to use. So I put a new tube on in the rear.
Getting a new tube took a while. I stopped at the town restaurant and had a burger. During lunch I was reading the new map. My maps changed in Rawlins. I noticed that the next place to stay was 35 miles and it was just a place to camp behind a restaurant. Suddenly I started feeling tired. I decided just going to stay in Rawlins for the night. I found the $30 motel and checked in around 2pm.
I fell asleep shortly after I got into the room. Woke up, ate 6 tacos and some French fries then went back to sleep. I used my dial up and did a lot of internet stuff. All the news about London was depressing me so I put on the Turner Classic Movie channel and didn't pay much attention to the damn TV.
I washed my cycling clothes I hadn't been able to wash my clothes in a couple days and it sucks riding in dirty clothes from the day before. I always seem to get thrown for a loop whenever the Transam maps change. I have to plan better when that happens.
Click Here to Visit The Table of Contents
Click Here to Visit Previous Page: Day 47: Walden CO  to  Saratoga WY
Click Here to Visit The Next Page: Day 49: Rawlins WY  to  Jeffrey City WY