Click Here to Visit The Table of Contents
Click Here to Visit Previous Page: Day 4: Ashland VA to  Mineral VA
Click Here to Visit The Next Page: Day 6: Charlottesville, VA to  Afton, VA
Day 5 Thursday May 26, 2005, 58 miles (93 km) – Total so far: 262 miles (421 km)
58 Miles and 5 Hours 46 Minutes
I got up this morning at 6:30am grabbed a cup of coffee, cooked up some oatmeal and left the fire house around 7:30am. I left them a nice note thanking them for letting me stay there.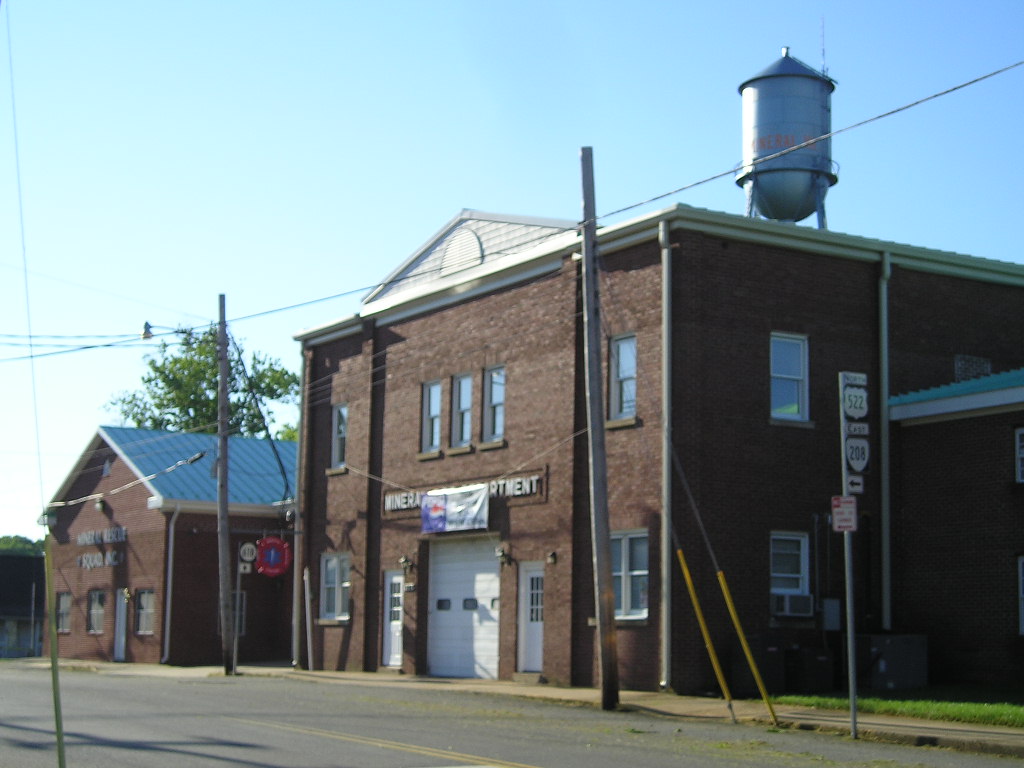 I dropped some stuff in the mail. I rode pretty hard for most of the morning. I had my shit together this morning, unlike the past couple of days. I managed to crank out 20 miles before 10am. I was pretty happy about that.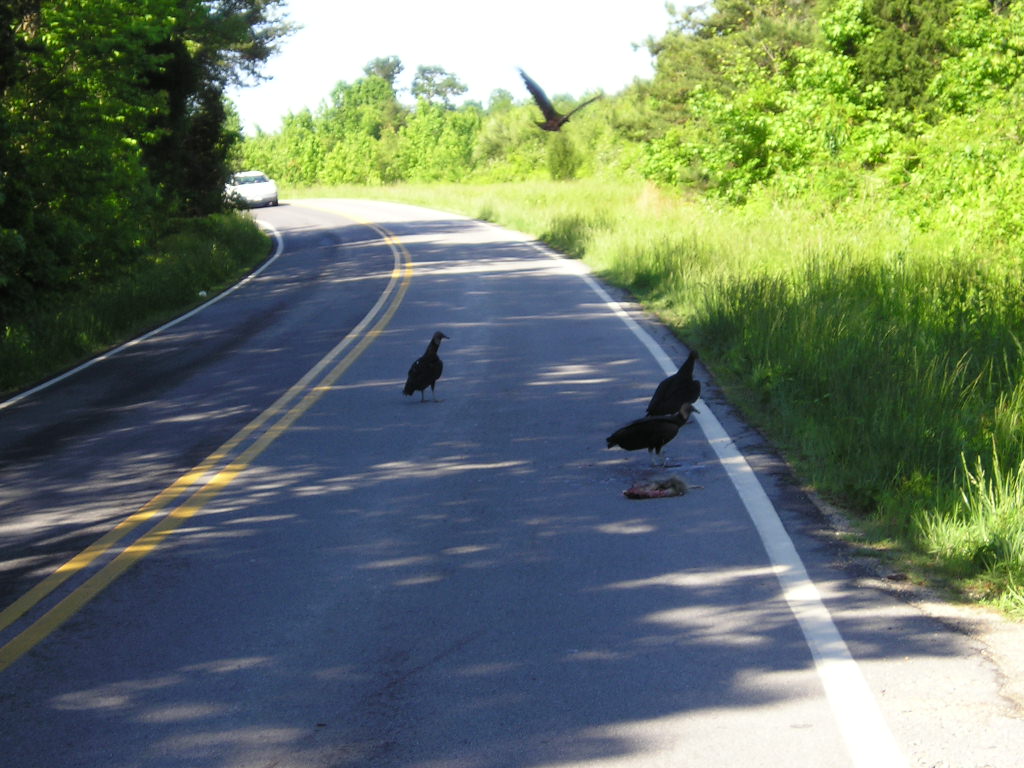 While I was riding over a hill when I got to the top there were about 5 giant hawks chowing away on some road kill. They were huge; at first I thought they were giant turkeys. Every time a car passed 1 or 2 flew away and with their wings open they had to be about 4 feet wide. One of the hawks tried to land in a tree and he wasn't too successful. It must be hard flying when you look like a big fat turkey.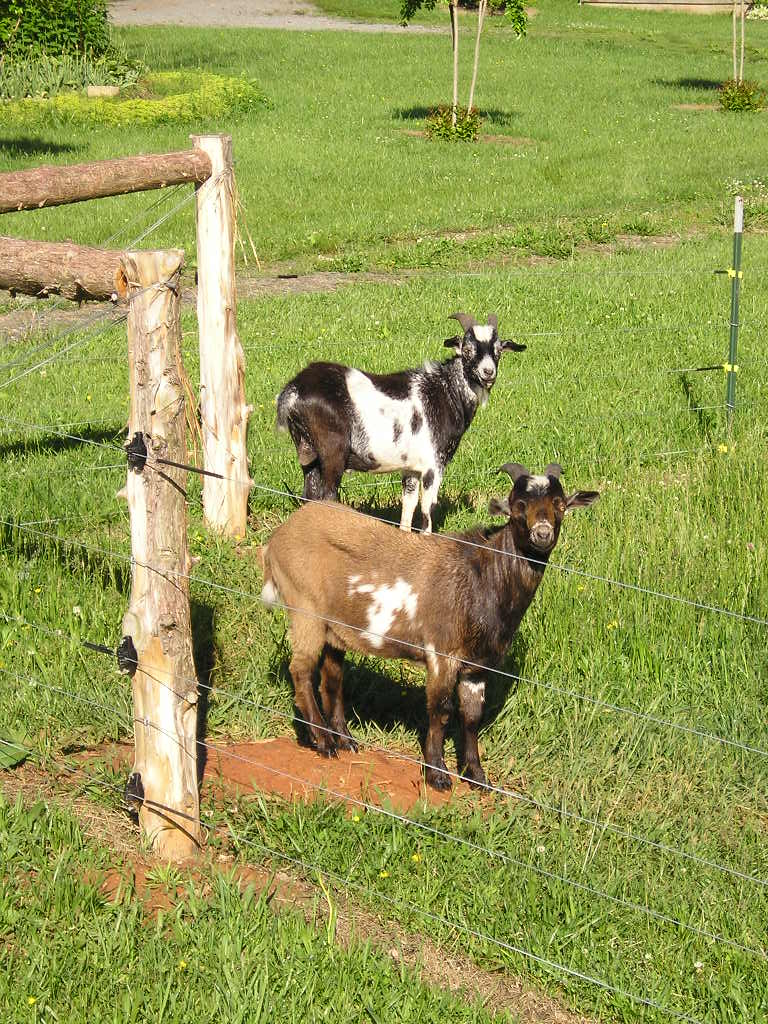 I saw a lot more cows, goats and horses today and even a few bunnies. I got chased by a bunch more dogs today. I have yet to use my pepper spray
 I stopped for lunch at a country store in a town called Kent's store. I talked to the guy working in the store for a while. He was telling me he recently let some cyclists camp out on his property. He introduced me his pet bird named Earl. He said Earl talks whenever he feels like it, every-once-and-while when the thugs come in and buy malt liquor and blunts to smoke their dope, Earl will shout out 'PRAISE THE LORD' but whenever the Reverend comes in Earl always says 'OH SHIT!'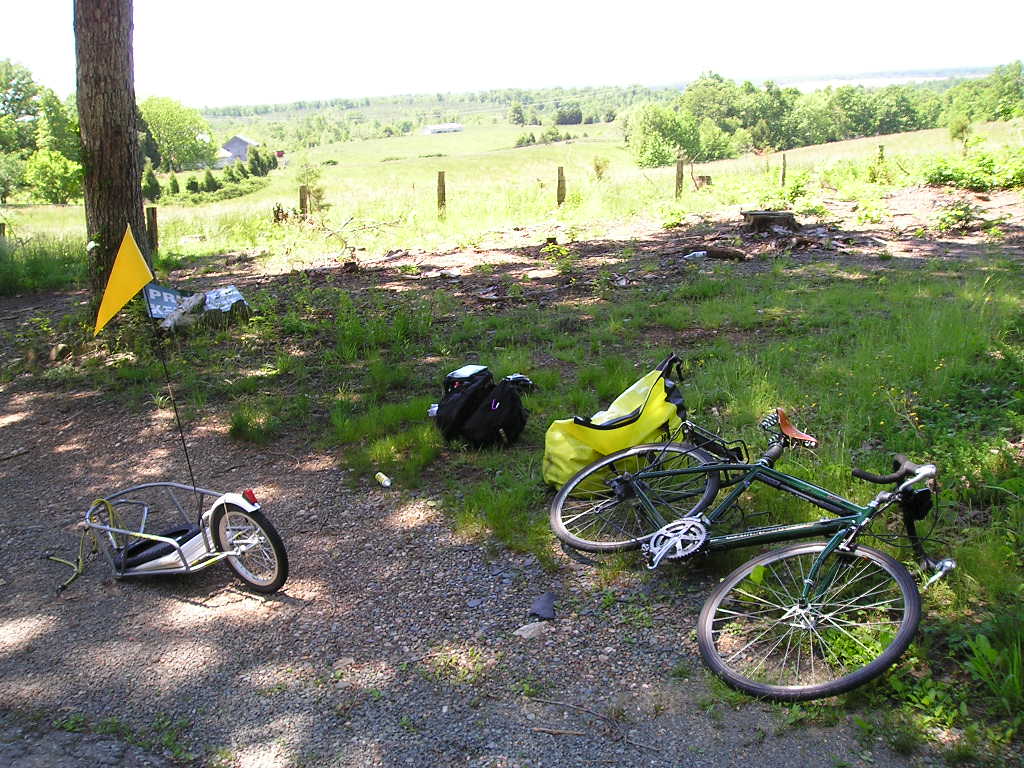 After lunch I rode for about an hour and in the middle of nowhere I popped my first spoke. I spent about 40 minutes unpacking all my gear, fixing the spoke and then reassembling myself. I've never met anyone that pops as many spokes as I do. I have some kind of weird cyclist curse.
I used the library outside of Monticello to upload my posts. They had some kind of an event going on but the nice man working there let me use the computers anyways. Then I rode over to Monticello.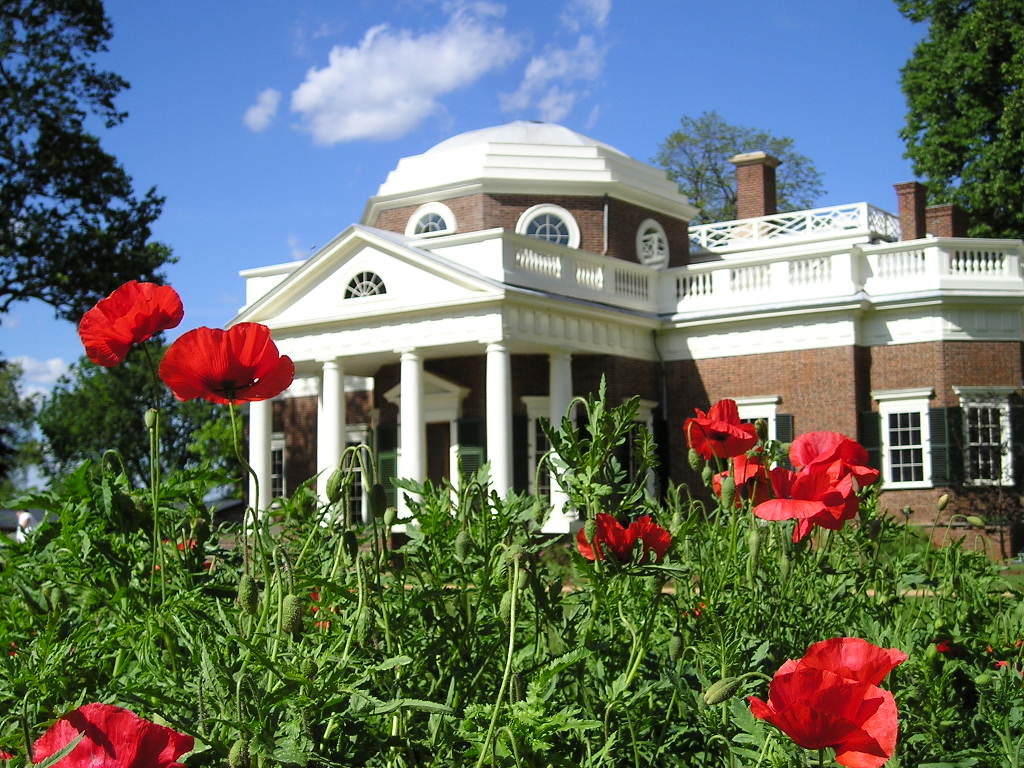 It was a lot of money, to see Thomas Jefferson's house but it was well worth it. I took the tour of the house. An 8 year old kid and I drilled the tour guide with questions about Jefferson and his collection of stuff. I was mostly interested in his European influences. Turns out Jefferson visited Northern Italy all the same buildings I studied last summer and he never made it to Rome. Kinda like me. Jefferson was obsessed with Palladio and referenced Palladio's writings when making most of his architectural decisions.
What I liked the most about the house was how he built a giant threshold between his bedroom and his office and built an alcove for his bed inside of that threshold. So he slept between his bedroom and his office. Jefferson was a man of gadgetry, similar to Inspector Gadget.he had tons of devices to copy his letters, interesting clocks, dumbwaiters for wine bottles built into the fireplace, interesting weather meters, center pivoting doors to bring food into a room, all sorts of mechanical crap and moving parts.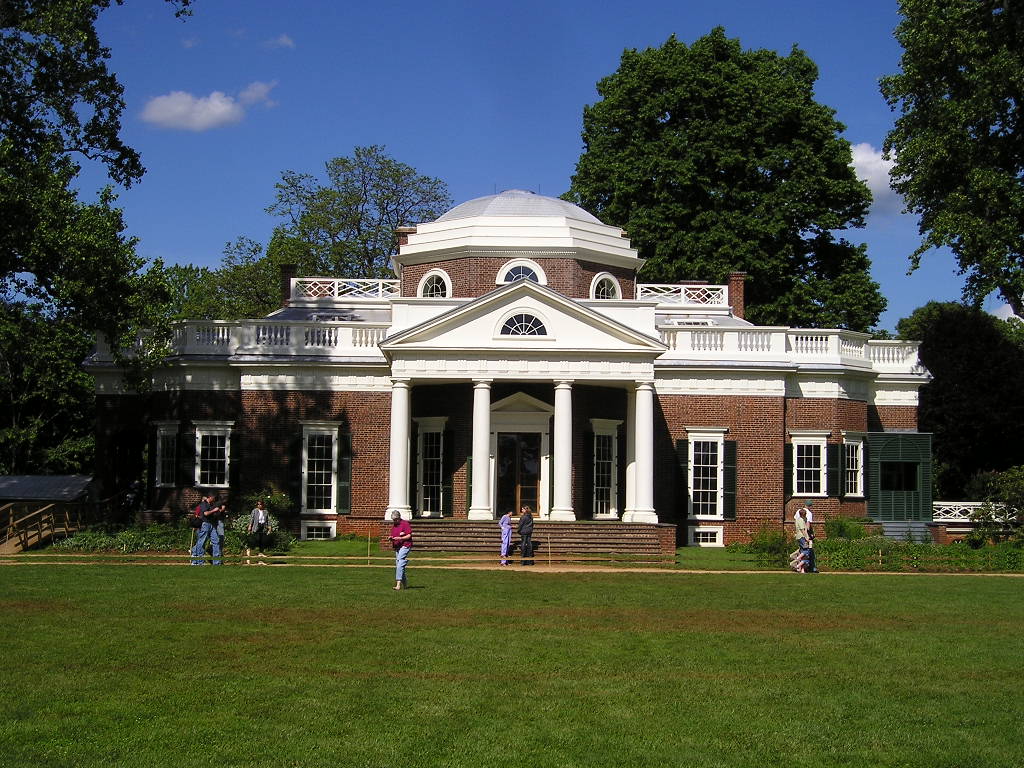 It was a lot of fun visiting the house. I spent a lot of time there hanging out on the property. Thomas Jefferson was one cool sonofabitch.  I also didn't know that there's a picture of Monticello on the back of a nickel.
After Monticello I rode into Charlottesville. I grabbed a slice of pizza; I bought new headphones, chatted with some locals. It was getting late and I decided to stay in Charlottesville. I was beat and I really wanted to spend some time exploring the University of Virginia's campus. The campgrounds were 10 miles off the Transam route. I found a cheap motel. Used the wireless internet for a little while and headed over to the University to look for cool buildings.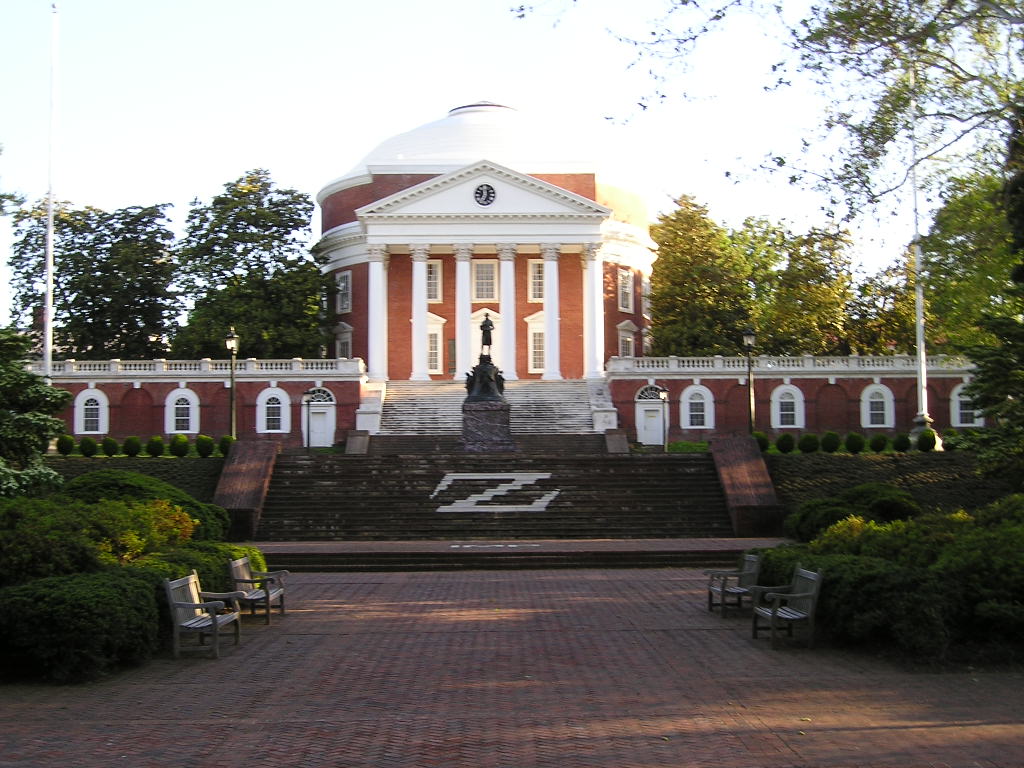 I found the one width thick serpentine wall that's in my building construction book. There are actually a lot of them. When I found the amphitheater, they were playing some loony tunes cartoons on a projection screen so I hung out for a while and watched. When the cartoons were over they put on The Godfather and served free lasagna. I ate a lot of lasagna and watched the beginning of The Godfather. Then I dicked around the campus some more. It was dark so I quickly walked around downtown and head back to hotel. I grabbed a beer on the way back, it was really sunny and hot all day long.
Jamie Obrien graduated Middlesex Community College today with an associate's degree in early childhood education. I accidentally called him in the middle of the ceremony to tell him a joke. He made a video of his day that can be seen at https://archive.org/details/jamieobrienGraduatingHooray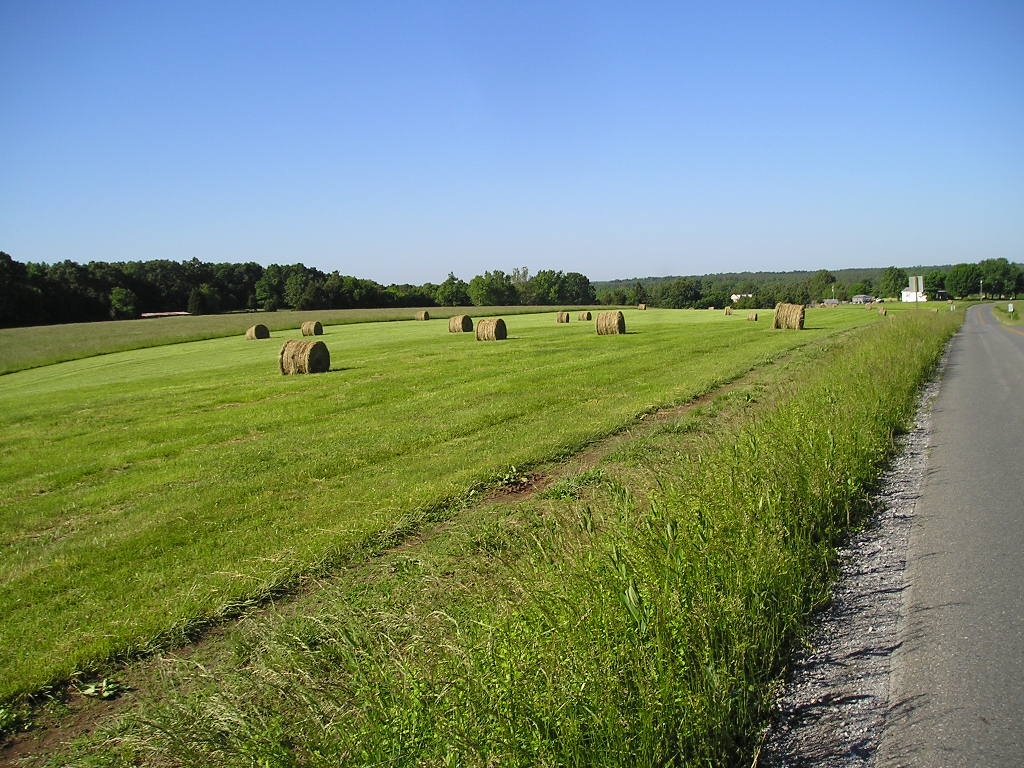 Click Here to Visit The Table of Contents
Click Here to Visit Previous Page: Day 4: Ashland VA to  Mineral VA
Click Here to Visit The Next Page: Day 6: Charlottesville, VA to  Afton, VA