Day 51 Monday July 11, 2005, 78 miles (126 km) – Total so far: 3,058 miles (4,921 km)
78.0 Miles and 7:21 pedal time
Click Here to Visit The Table of Contents
Click Here to Visit Previous Page: Day 50: Jeffrey City WY to  Lander WY
Click Here to Visit The Next Page: Day 52: Dubois WY  to  Grand Teton National Park WY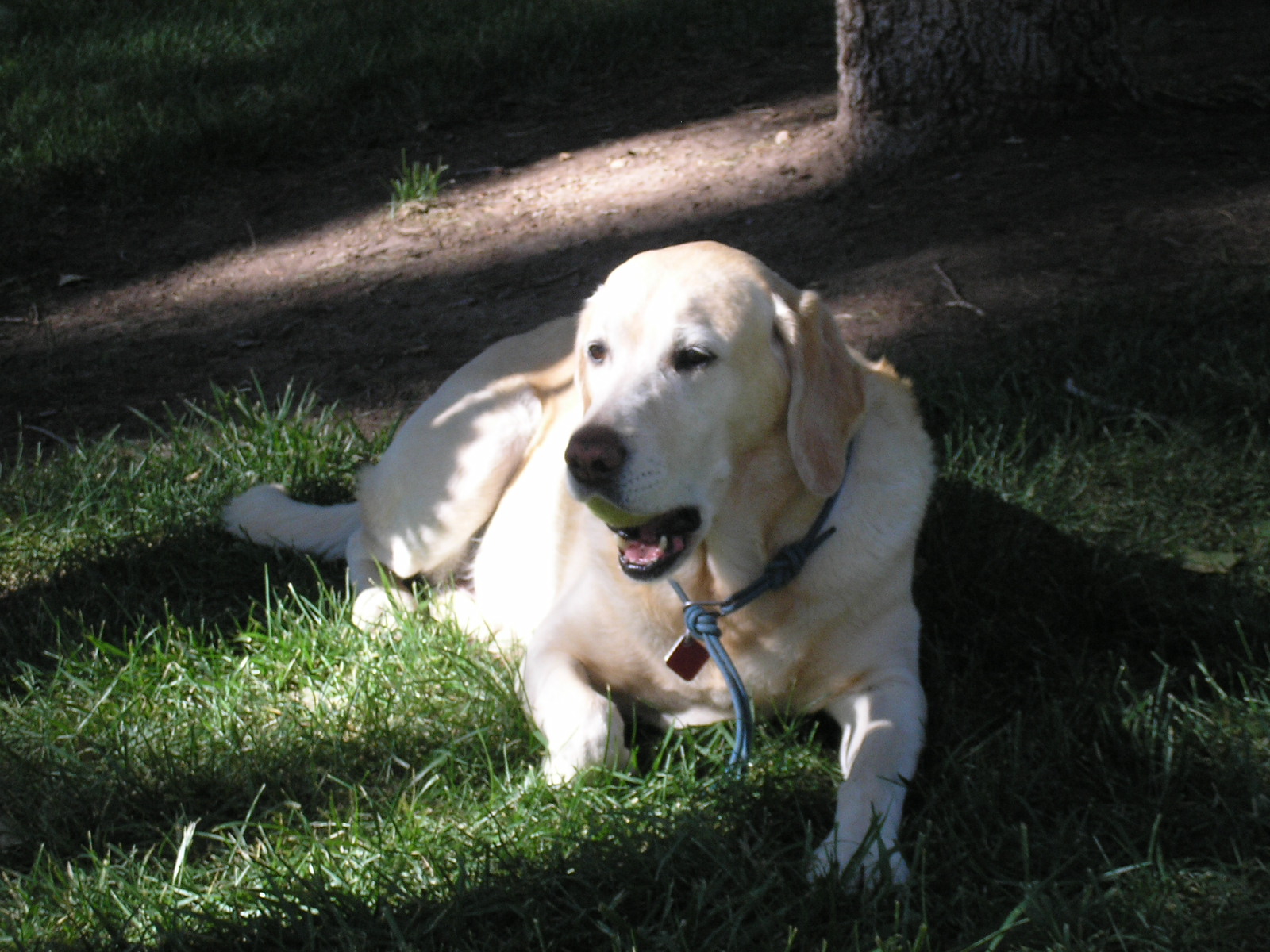 I rolled out of the tent around 7am. Uncle Steve had boiled some water so I ate like 5 bags of oatmeal and had a couple of pop tarts. I was really hungry. Eventually everyone came out of their tents and we all sat around the picnic table talking. Jen gave me a huge bag of trail mix that I can eat while I ride. Steve also gave me a bunch of food to take. This was great because now I don't have to go grocery shopping and I can just ride my bike!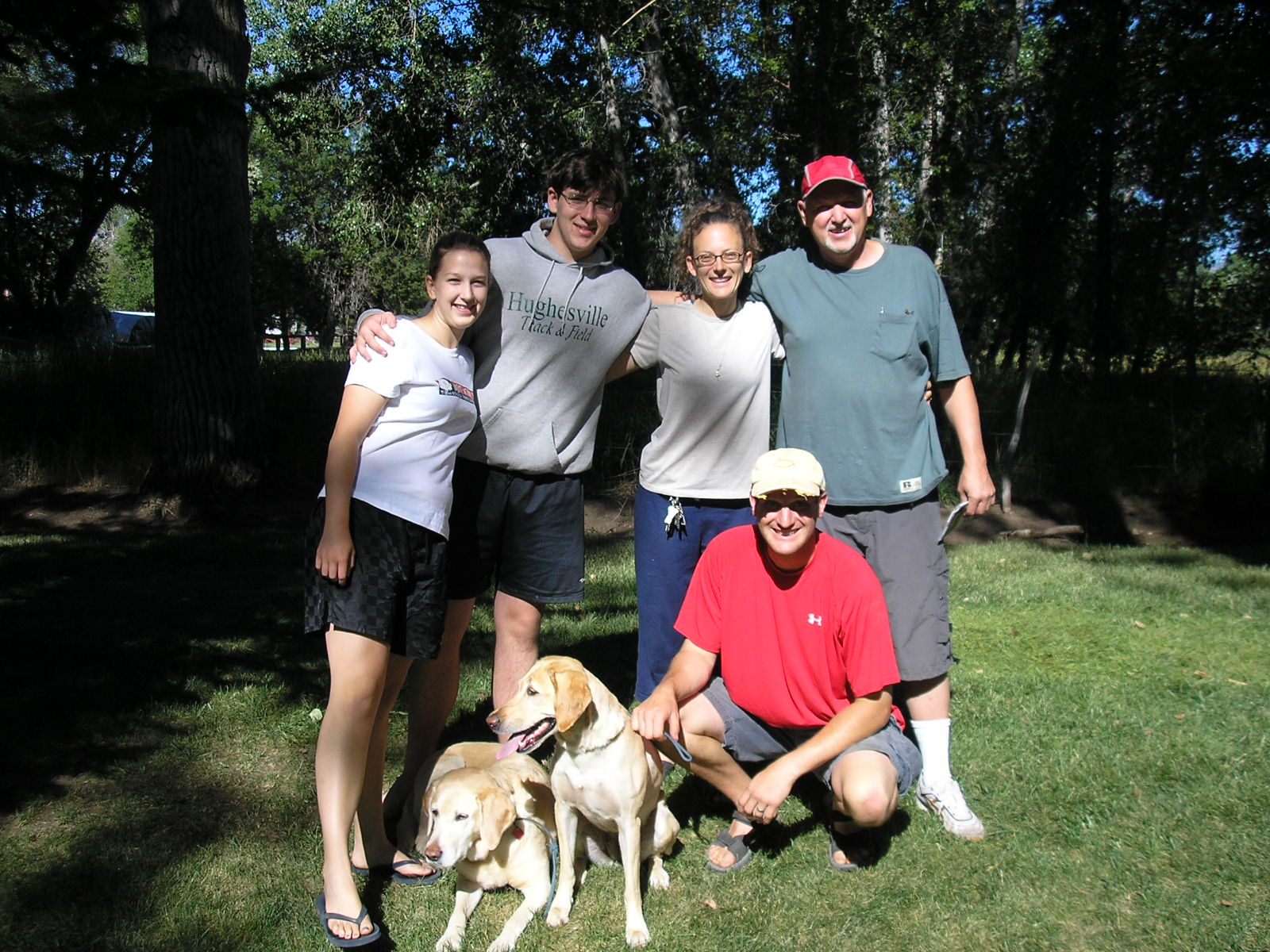 Everyone slowly packed up their gear. The gang was driving up to Jackson Hole today and was going to spend a week in Yellowstone hiking and camping. Shortly before I parted ways they all said a prayer that I have a safe trip. I had such a great time hanging out with them for the short time. They are all such wonderful people.
The bike shop didn't open until 10:30, so I hung out in coffee shop until they opened. I knew early in the day it was going to be a long day. When I finally got the bike mechanic to look at my bike he told me my chain wasn't stretched. I compared the teeth on my cassette to a new cassette and it didn't look like I needed a new cassette. He adjusted my rear derailleur and hopefully that will do the trick. I bought some new tubes and a new mirror for my helmet.
I got to stop being so paranoid. I just don't want to have to walk 100 miles to the next bike shop pushing a fucked up bike, while the locals speed by and throw bottles at me from their cars.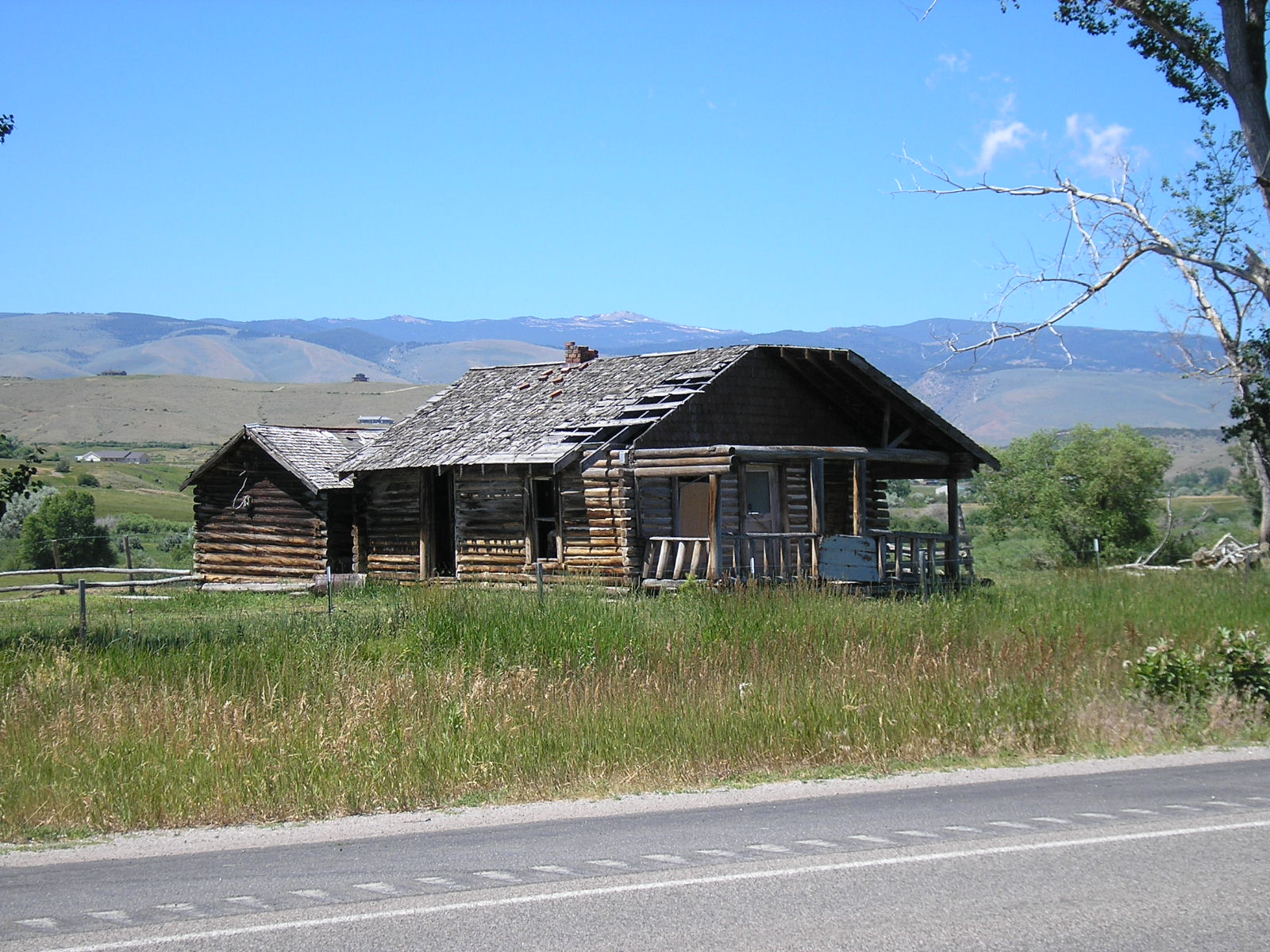 I visited some places in town, bought a sandwich and some water. I didn't start riding today until around 11:45am. The day began with medium headwinds, which kept me riding at around 9mph.
The first stop was in 15 miles at a town called Fort Washakie there were 2 westbound cyclists stopped there. They weren't feeling well and decided to just hitch a ride back to Lander and take the rest of the day off. I sat with them eating my sandwich talking about bikes and the trail. They had both hiked the Appalachian Trail, and they were taking the Transam pretty slow with lots of days off.
I rode another 20 miles and stopped at a rest area. I chatted with a couple in the parking lot from Long Island in the parking lot. They were nice. I parked my bike about 25 feet away from the front door and went in to fill my water bottles. While I was filling my bottles this crotchety man who was cutting the grass, came screaming and swearing at me that I can't park my bike there because I was blocking the entrance. I laughed because there wasn't 1 car in the parking lot and there was about 25 feet of room. I told him 'I'm almost done ill move it in a minute.'
Then I looked over and he was touching my bike trying to move it and I freaked out. I suddenly got really scary and screamed him to get his hands off my bike. He told me that if I didn't move it he was going to push it into the parking lot with his ATV. He got on his ATV followed me swearing and yelling while I walked across the grass and put my bike in the parking lot. I left my bottles inside so he followed me back and stood in the door telling me that his sick of cyclists coming here and acting like they own the place. I wrote down the number for the Wyoming department of transportation just incase he decides to shoot at me or something. After he saw me write down the number he went back to mowing the lawn giving me the stink eye until I left..
What a jerk.
After the rest stop I went back to riding into headwinds. I stopped at the gas station at 14 miles. The girl working at the store told me another cyclist called looking for the couple I was with that went back to Lander. When I paid for my soda I handed the man a $10 and he gave me change for a $20. I told him he made a mistake. He was really thankful for my honesty.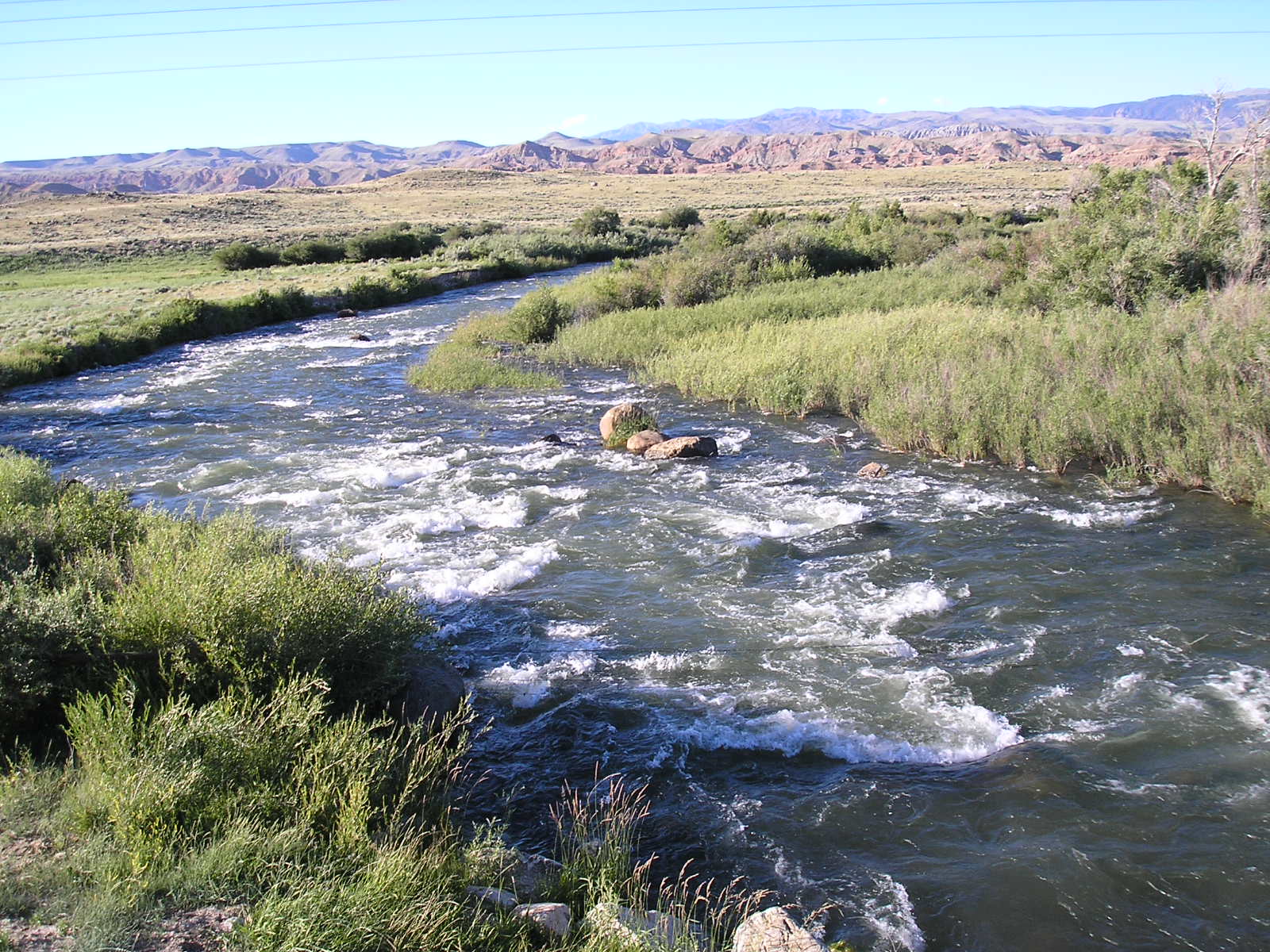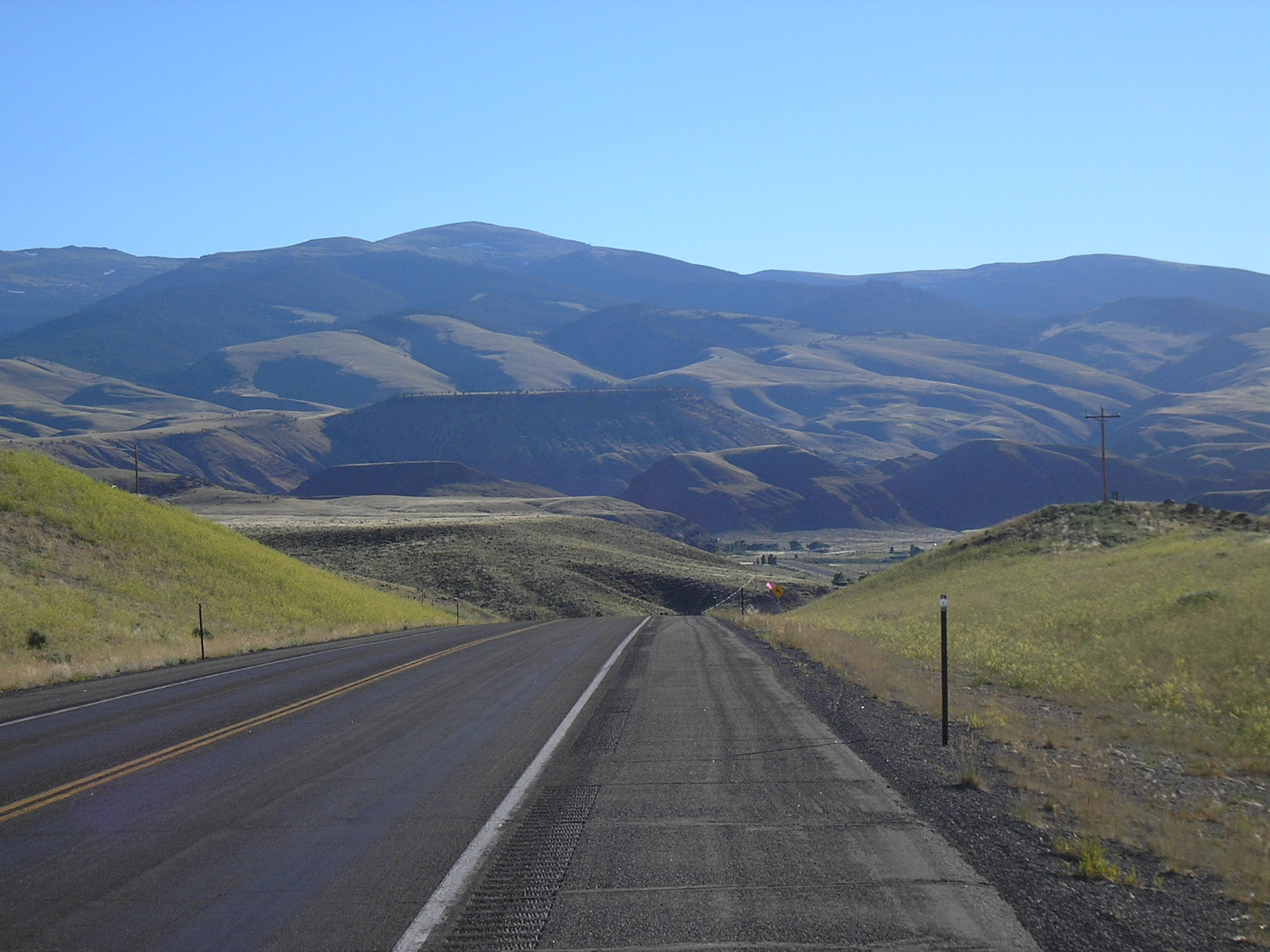 After the gas station I was back riding into some more strong headwinds. It was starting to get late and I had 30 more miles to ride. I figured I wasn't going to roll into Dubois until around 9pm at the rate that I was going. So I just pushed and pushed. The landscape was absolutely gorgeous. I lost a lot of time taking pictures, while I was racing against the sunset. There was a campsite 3 miles before DuBois, and I was tempted to stop because I had been pushing really hard all day and I was wiped out. But I just kept going I wanted to find other cyclists and get something to eat.
When I got to Dubois around 9pm it was pretty dark. I was really impressed with the little downtown area. An old man was playing western songs on the piano right outside his leather shop. I stopped and listened for a few minutes. When I found the campsite it was only $10 and it was a pretty nice place. There were 3 east bounders already here camping.
I sat and talked with them for a while talking about our trips and bike touring in general. Around 10:30 I got in the shower. I haven't showered in twooo-hunnnnnndred-miles. Basically since Rawlins. I jumped outta of the shower around 11pm. I had a feeling it was too late to get food and I didn't have much to cook. I ate a lonely pop tart and just went to bed hungry. I was starving and tired. Unforunately tired won.
Today while I was riding I was thinking about how the only thing more beautiful than the mountains on this trip, is the people. Everyone I have met on this trip is absolutely fascinating. All the locals, other cyclists and other people just traveling this beautiful country, they have really made this trip amazing for me.   I have pictures of the landscape the bring home, but I'll miss meeting exciting people and the great conversation I have every day while I'm moving across the country.
Granted I've met a few jerks along the way, luckily I can count all of them on one hand. Noone likes a jerk, but they are definitely necessary to contrast all the beautiful people I keep meeting. Annnnd atleast I get to see what the sonsofbitches are like on this side of the country.
Click Here to Visit The Table of Contents
Click Here to Visit Previous Page: Day 50: Jeffrey City WY to  Lander WY
Click Here to Visit The Next Page: Day 52: Dubois WY  to  Grand Teton National Park WY