Day 58 Monday July 18, 2005, 59 miles (96 km) – Total so far: 3,458 miles (5,565 km)
59.4 Miles and 4:44 Pedal Time
Click Here to Visit The Table of Contents
Click Here to Visit Previous Page: Day 57: Cameron MT to Virginia City MT
Click Here to Visit The Next Page:Day 59: Dillon MT to  Dillon MT
I woke up around 7:30 to matt getting ready for breakfast. We went to the same place that charged me for the internet yesterday. Eventually Karen Andy and Jim strolled in. While I was eating breakfast that snotty waitress that charged me for the internet came in and told the other waitress that she had to go to jury duty today. I said to myself, I hope she gets picked.
I paid for Matt's breakfast. He let me crash on the floor of his expensive hotel room, use the Princess and wouldn't let me give him any money. It was the least I could do for him.
Today's plan was the first 30 miles of the day was all downhill. And then the rest of the day was a slight uphill. The day ends in a large town called Dillion. I was looking forward to spending the night at a campsite.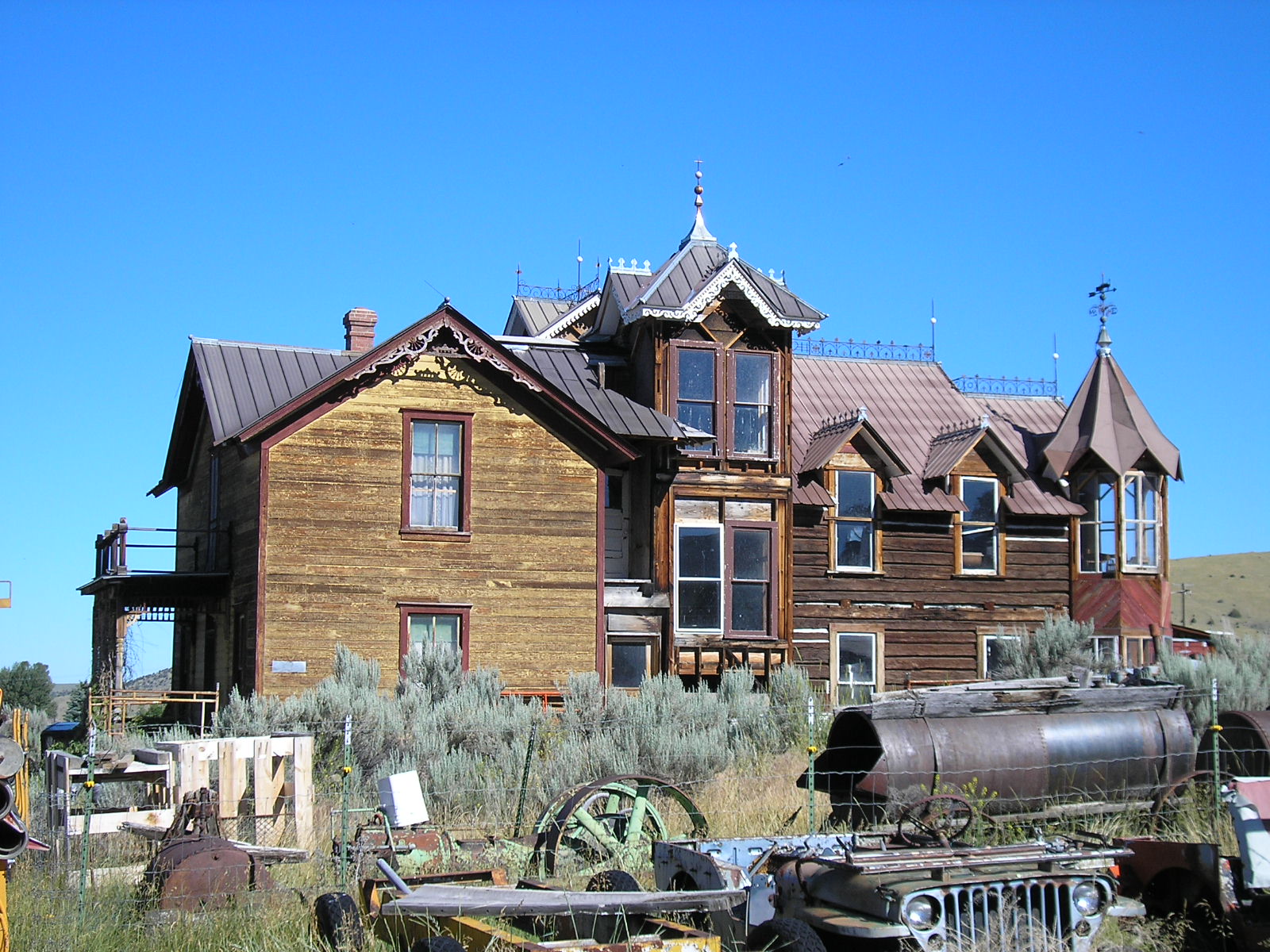 I quickly got ready and was on my bike riding by 9:30. I started riding down the hill. I rode into a town called Nevada City it was another old western mining town with dirty wood buildings. I wasn't very interested and I kind of just took one picture of a building that caught my attention and got back riding down my hill. While I was riding down the hill I was noticing how they really destroyed the earth looking for gold.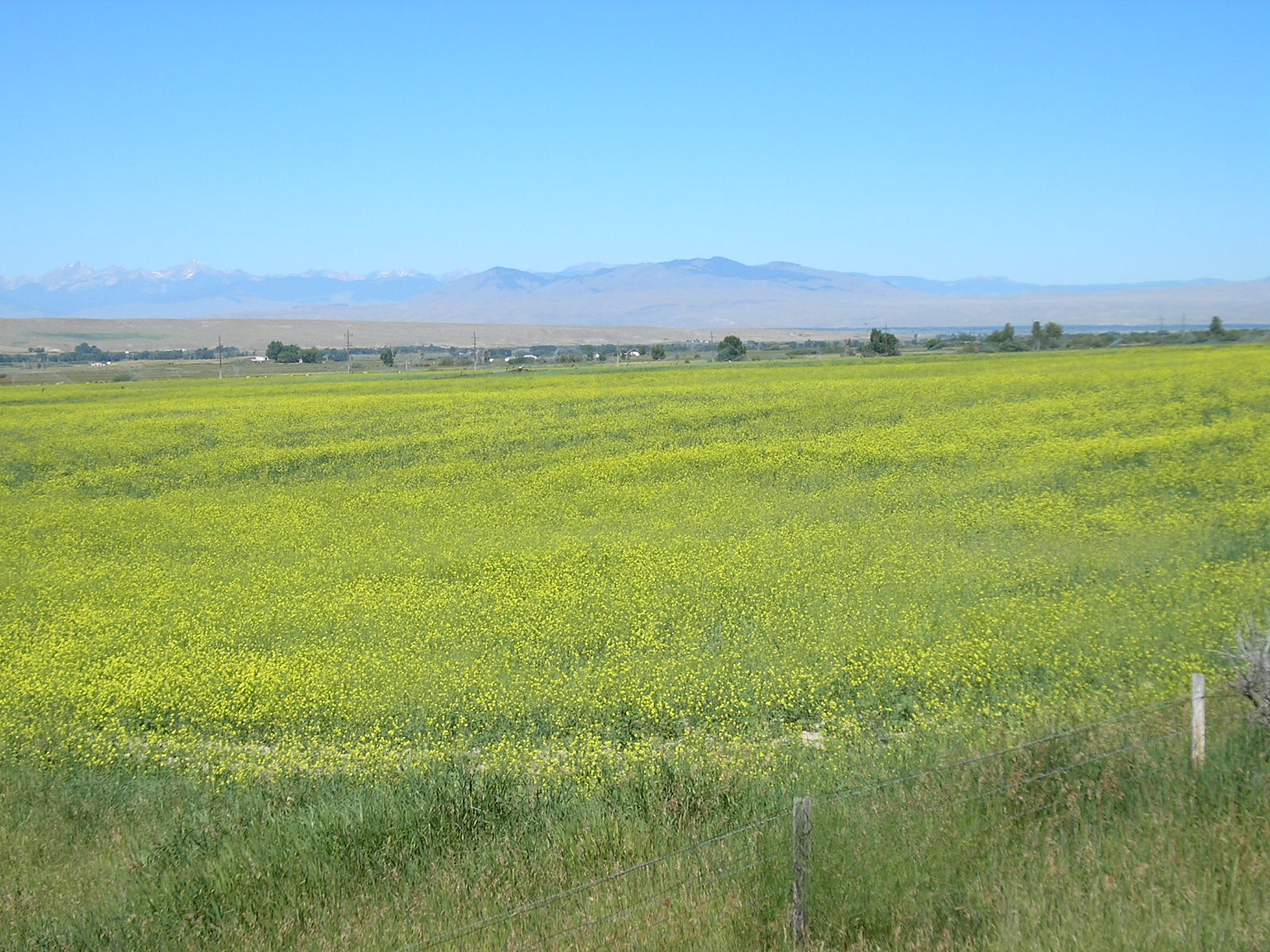 There was no wind all morning, I stopped in the first town I saw a post office and sent off that nice book about the old faithful inn to Chuck. I rode another 11 miles pretty fast and stopped in a town called Sheridan. Matt and Jims bikes were parked in front of a diner. I went in and ate a second breakfast. I'm noticing my appetite is getting bigger and bigger as this trip goes on, but at least I'm not losing weight.
While we ate I picked Matt's brain about thru-hiking. He has hiked both the AT and the PCT twice.  He gave me a lot of great information about stuff to look up.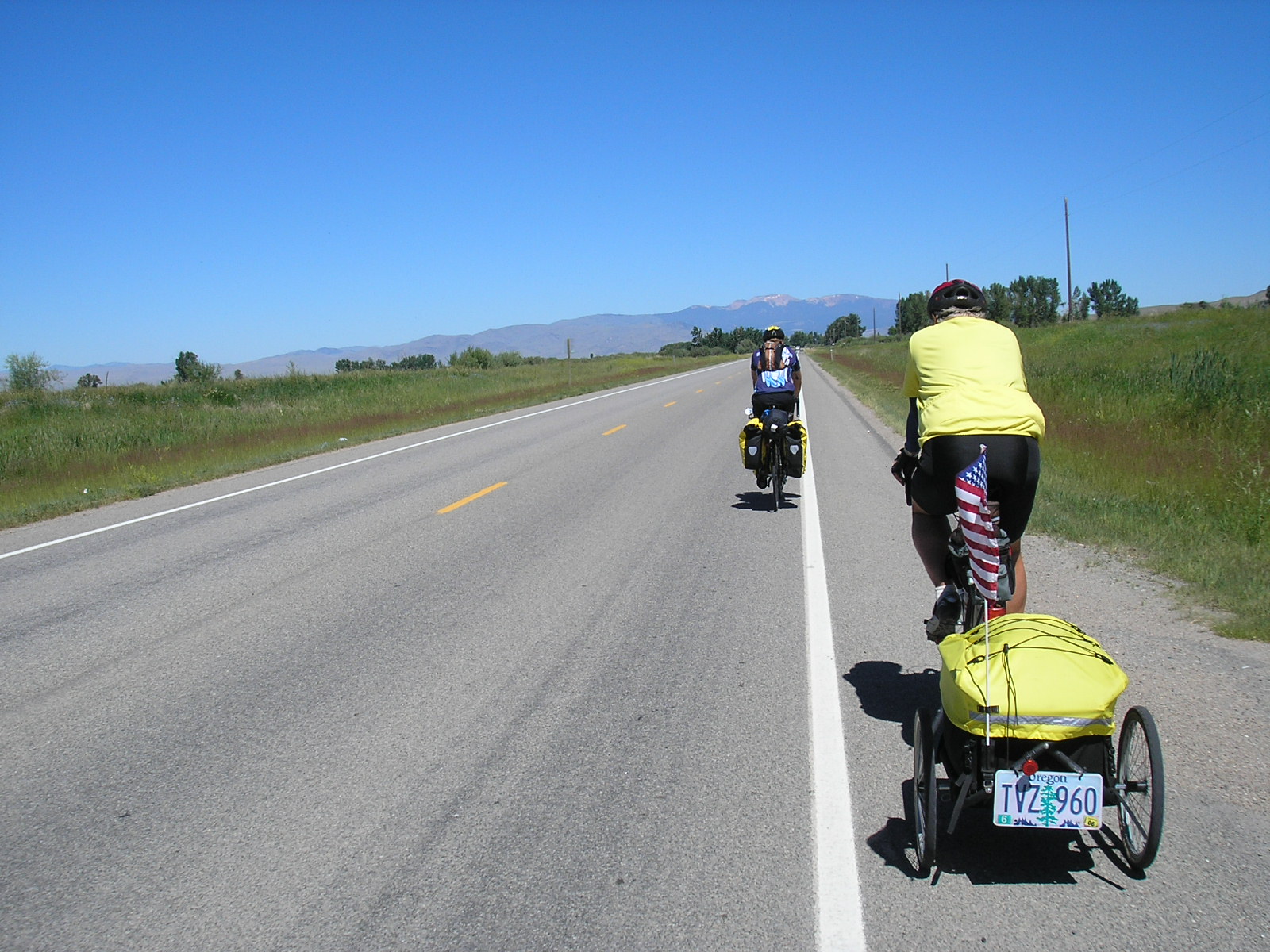 After the second breakfast we all rode together down the hill together. Jim fell behind; I figured he stopped to take a picture of something. Matt and I rode into a town called Twin Bridge and found the library. We were there awhile and I was starting to get worried about Jim.
Karen and Andy showed up and said a guy on the road stopped to warn them some drunk was driving all over the road. Jim rolled up a few minutes later, he had gotten a flat on his trailer, but he was fine. I went to the diner with Karen and Andy, but wasn't really hungry so I just drank water. I called the KOA in Dillion and they said all 5 of us could camp on 1 site for $30. This was good news. Cheap camping is my favorite part of this trip.
Everyone else went back to the library to do internet stuff and I got on the road. We still had another 26 miles of riding south to get to Dillion. There was no wind so I cranked out the first 8 miles pretty fast. But after that the wind picked up and was hitting me in the face. I pushed through pretty hard and was able to keep the bike at 10-12 mph through the headwinds.
Beavershead Rock was the official halfway mark between Twin Bridges and Dillion and I feel like I rode for 5 miles before I actually rode past it. When I got into Dillion I bought some groceries (so I can stop eating out so much) and found the movie theater. Willy Wonka is playing and I want to go see it tonight. Then found the campsite. It's a pretty nice place. There is a beautiful river that runs alongside of our campsite.
Andy and Karen arrived shortly after me. I quickly setup my tent and jumped into the pool. Matt decided to get a motel room for the night. Bonnie and I talked on the phone for a while. My phone hasn't worked in several days. It was getting late and the window of opportunity to see my movie was getting smaller. I decided to skip it, I had a lot of stuff I wanted to do.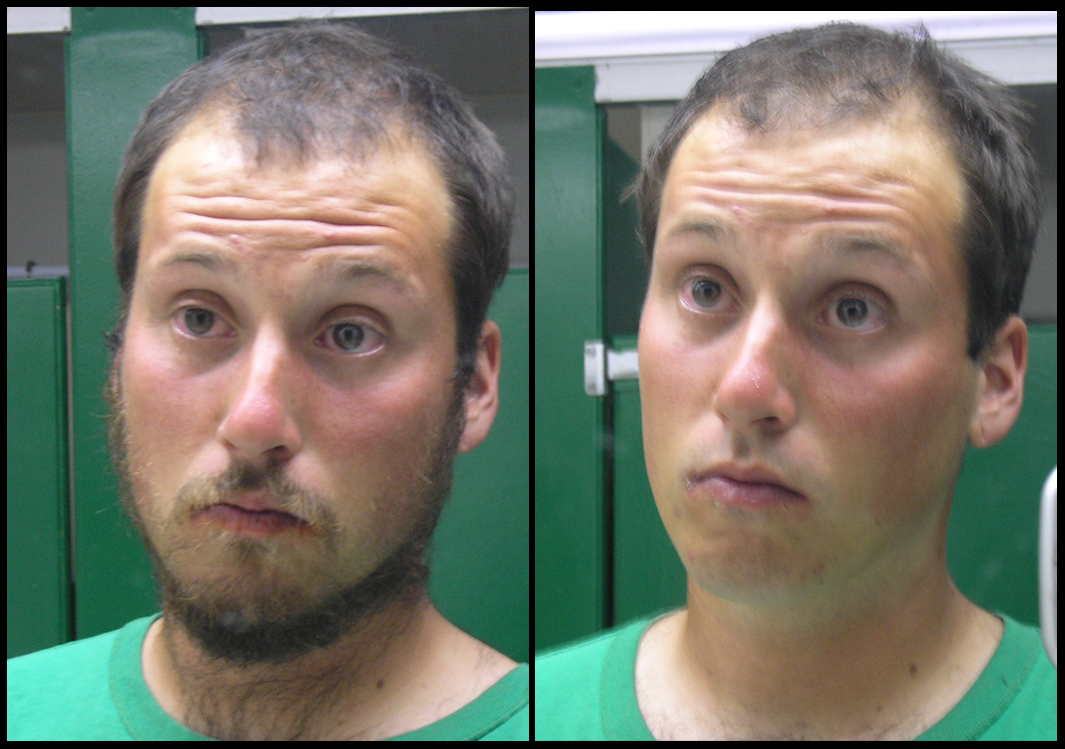 I got an ice cream, played some Tetris, scored #7 on the high-score, and then I went into the bathroom and shaved off the beard I had been growing since Christiansburg, Virginia. It was getting on my nerves and I'm a sucker for change. I'm tired of the soup du jour. It felt so good shaving it off. I went back to the campsite and Jim said I looked 2 years younger, I said 'that's it?!'
The moon is gigantic tonight and the full moon isn't until another 3 more nights. I grabbed my computer and sat in the laundry room and typed out journal entries. I sang Moon River, while I hung out by the river that is alongside the campsite.
I saw a couple of east bounders today none of them were interested in talking to me. I doubt they are going all the way. I think it's getting too late in the game to be seeing East bounders. I had a great time meeting all the eastbound crowd. My favorite times to meet them is when we were in the middle of nowhere and there was nothing around for miles. I always drill them with questions about who was riding ahead of me.
Click Here to Visit The Table of Contents
Click Here to Visit Previous Page: Day 57: Cameron MT to Virginia City MT
Click Here to Visit The Next Page:Day 59: Dillon MT to  Dillon MT