Day 65 Monday July 25, 2005, 51 miles (82 km) – Total so far: 3,844 miles (6,186 km)
51.0 Miles and 5:18 Pedal Time
Click Here to Visit The Table of Contents
Click Here to Visit Previous Page: Day 64: Lolo Hot Springs MT to  Lowell ID
Click Here to Visit The Next Page: Day 66: Grangeville ID to  Riggins ID
Last night I had probably the best sleep in a long time. It didn't get too cold and was pretty cozy. One of the advantages of having such a small tent is, with the rain fly on, it traps about 5 degrees of warmth inside.
Yesterday I crossed into Pacific Time, but the trail rides along the time zone line so in a few days it crosses back into Mountain Time, Then back into Pacific Time when I get into Oregon. It's annoying; I'm not changing my watch until I get to Oregon.
I was up at 8 on my time and 7 on everyone else's time. Angela and Sharon offered me a cup of coffee but I already had one. While I was packing my gear they came over and brought me some snacks to eat while I'm riding. Before I left I went over and said goodbye. I took a picture of them and they took a picture of me so my mom could see what I look like these days. I told them about what happened atop Hoosier pass and Sharon told me in 76 all the cyclists were coming off Hoosier pass really fast and in large groups that the local police was writing out speeding tickets to cyclists. Sounds like something that would happen in New Jersey.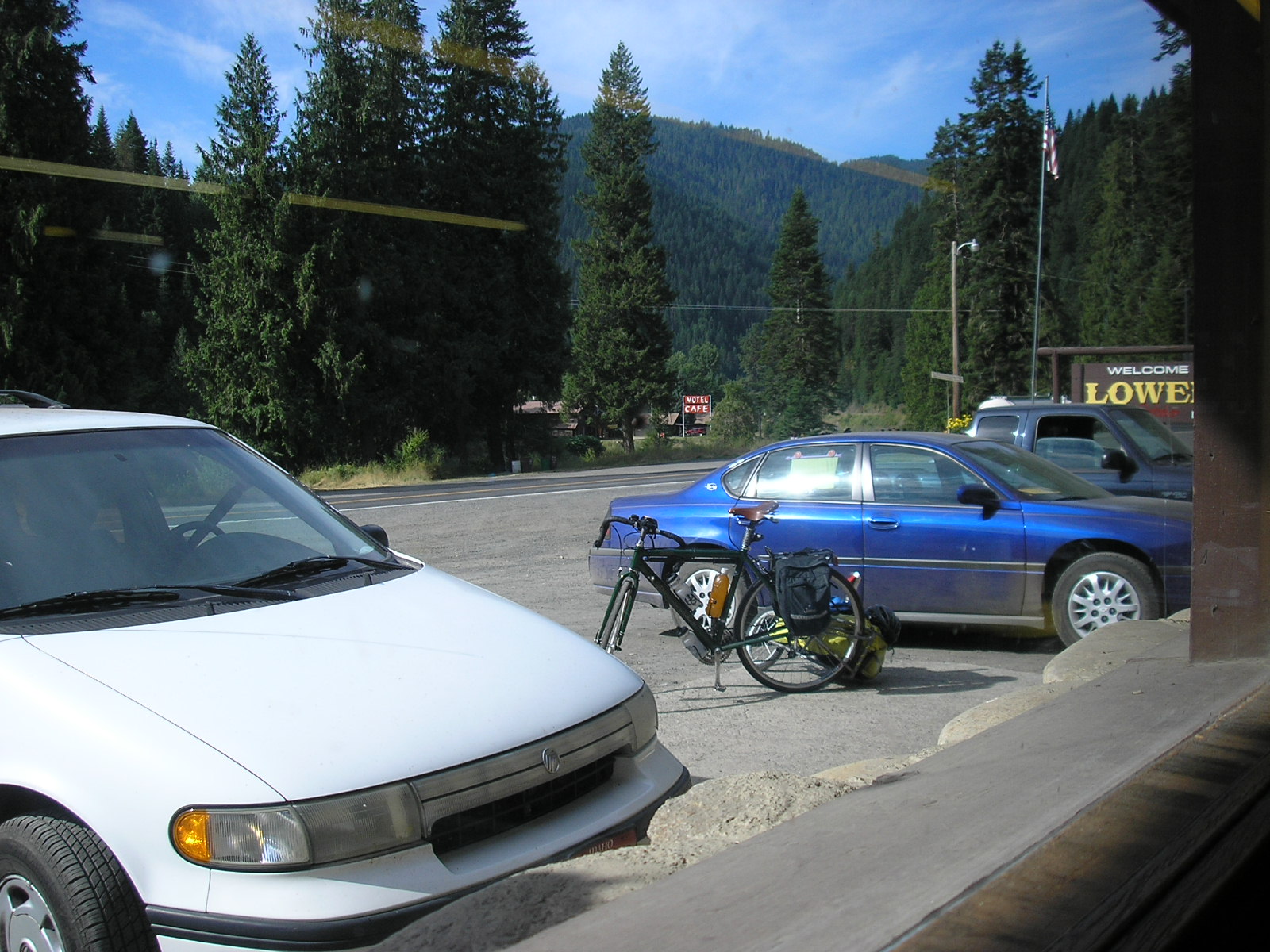 I went back to the diner and ate breakfast. Breakfast was cheap like it was in Kansas. I listened to Frank Black and the Catholics sing about travelling across america while I ate my breakfast. I've been listening to a lot of frank black the past couple of days.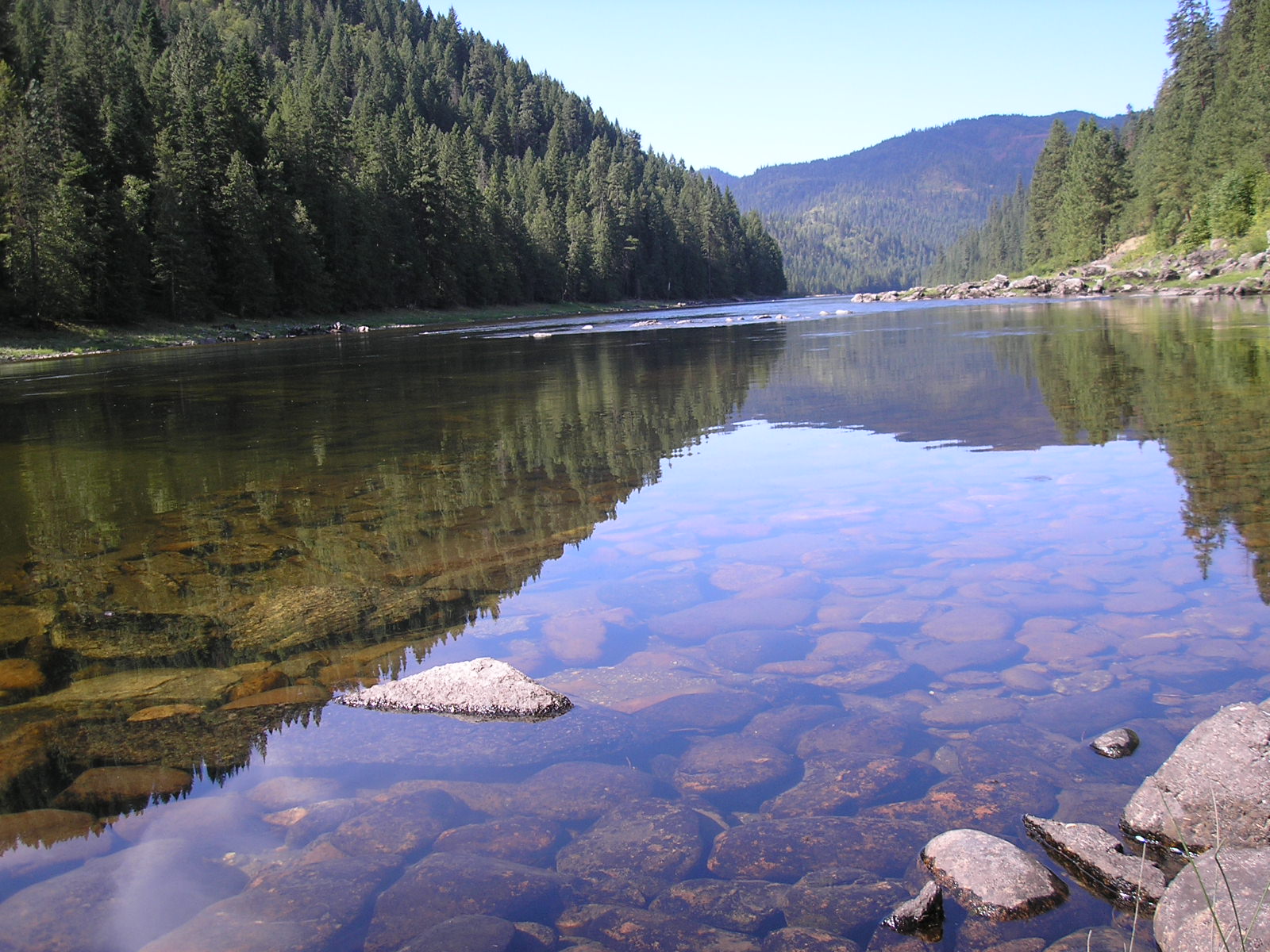 After breakfast I jumped on my bike and finished riding down this hill. The agenda for today was to get to the bottom of this hill that ends in 23 miles then it's all uphill for the rest of the day for the next 37 miles. My guidebooks stop in a town called Grangeville, but I was hoping to ride further today. Grangeville has 3200 people; it's the biggest town for a while.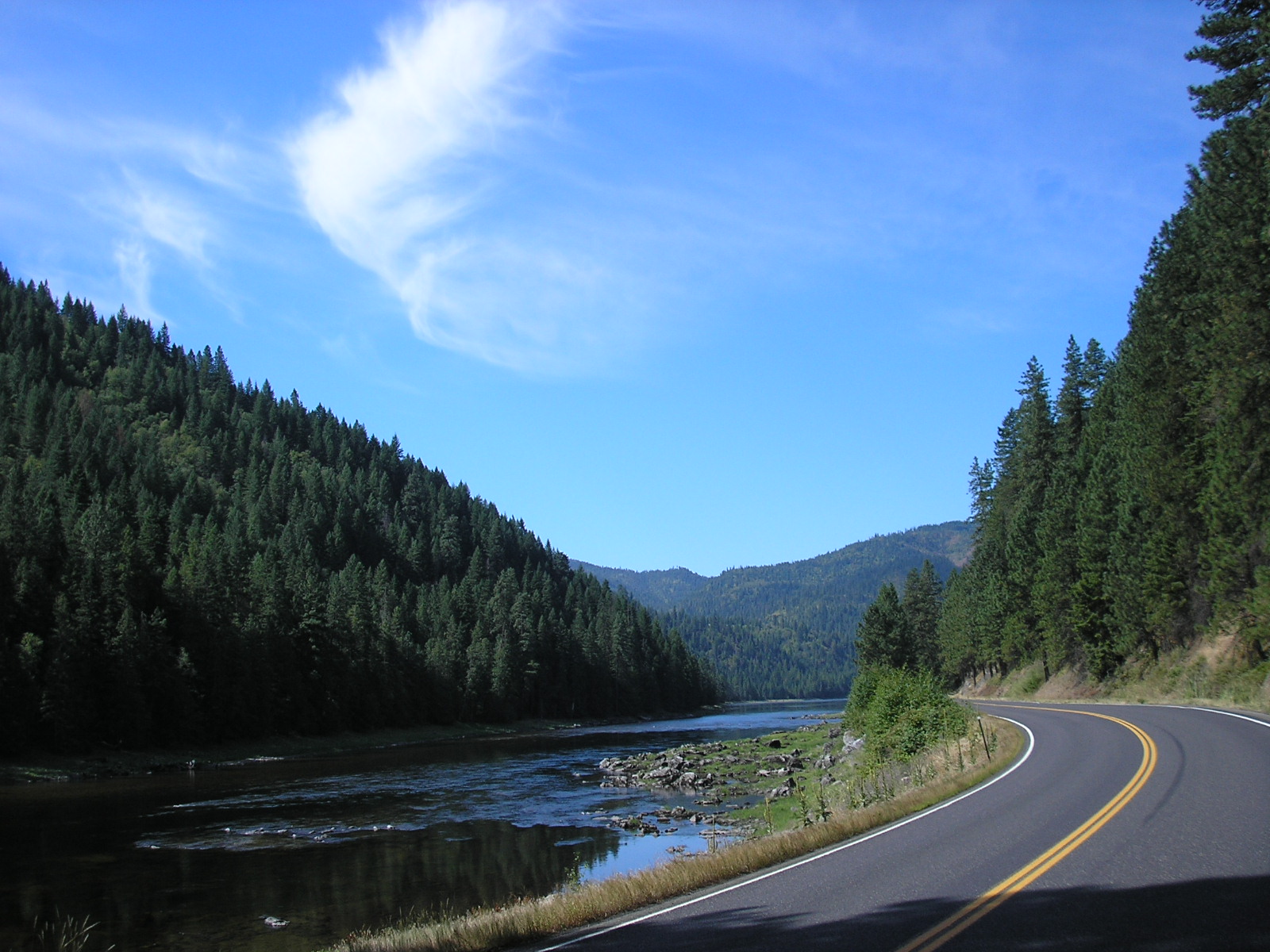 While descending down the hill a hitchhiker stopped me. He was a bit shady he drilled me with questions about where the next town was and said no one would pick him up. He asked if I could spare a bottle of water. I barely had enough water for myself and what am I supposed to do just give this guy one of my bottles. He can drink out of the river. I said 'No sorry man, I can't really spare any.' Then I rode away and didn't really feel bad. Eventually he'll get a ride from someone or walk 5 miles, but I still had 20 miles before I saw my next town.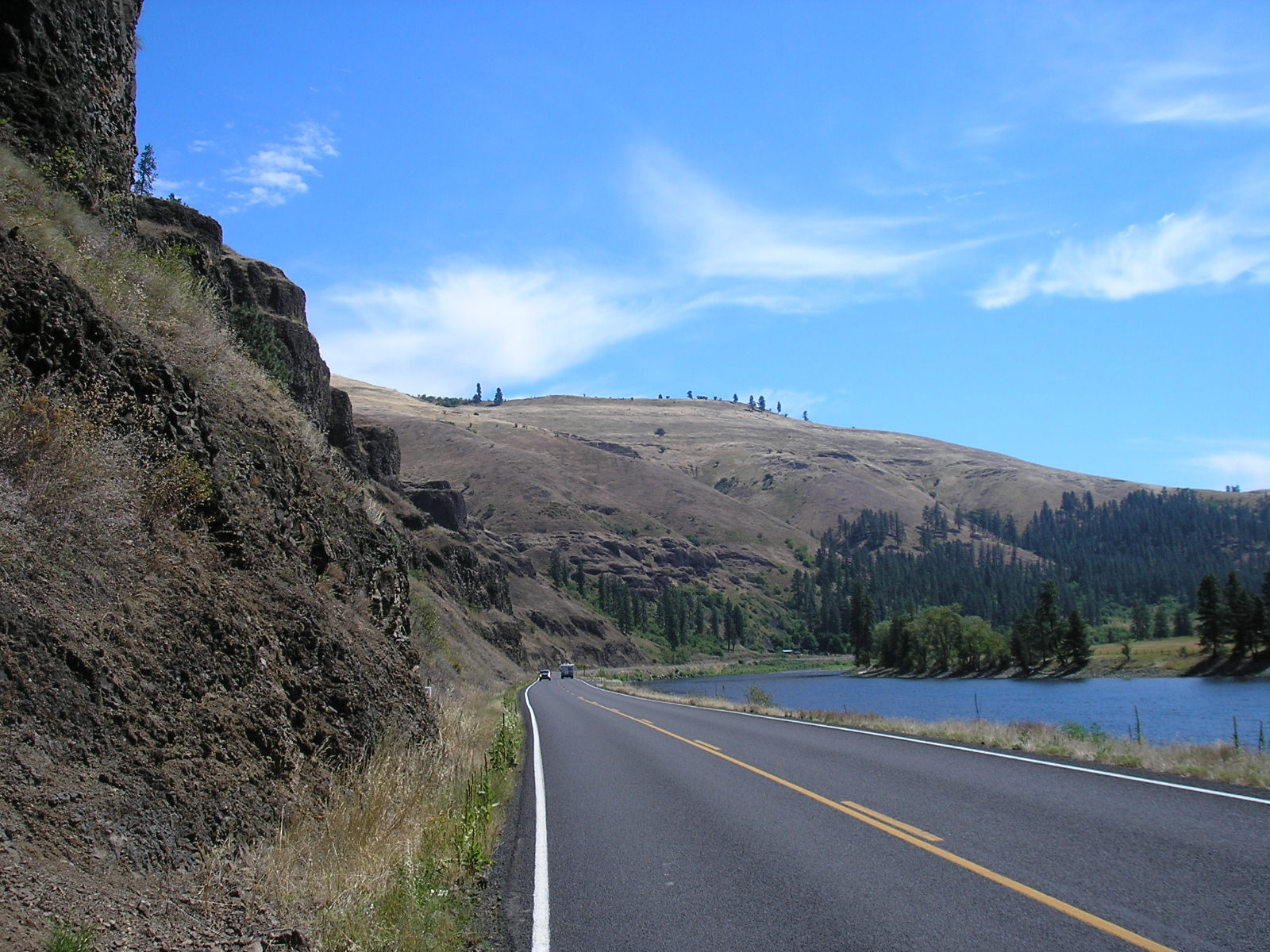 While I was riding I kept hearing gun shots. Eventually I rode up to this guy sitting at a picnic table in his front yard, firing a sniper rifle at a target that was about ½ a mile away. The shots were scaring me so I rode as fast as I could outta there.
When I rode into the town of Kooskia the route turned south and left that beautiful Lochsa River. I waved goodbye to the river. That river and I spent 100 miles together. It was a great ride.  Kooskia was a nice place but I wasn't interested in stopping, I just passed right through. There haven't been many towns that I haven't stopped at on this trip. I stopped at the next town Stites, it wasn't far.
The cell phone still doesn't work. It hasn't worked since Missoula. Climbing up the bottom of the hill wasn't bad. I felt like I was being pushed to the top. But quickly the grades got steeper and I was pushing pretty hard. For 11 miles it was all switchbacks. The temperature was about 95 degrees, but it wasn't bothering me. I think I actually like the heat.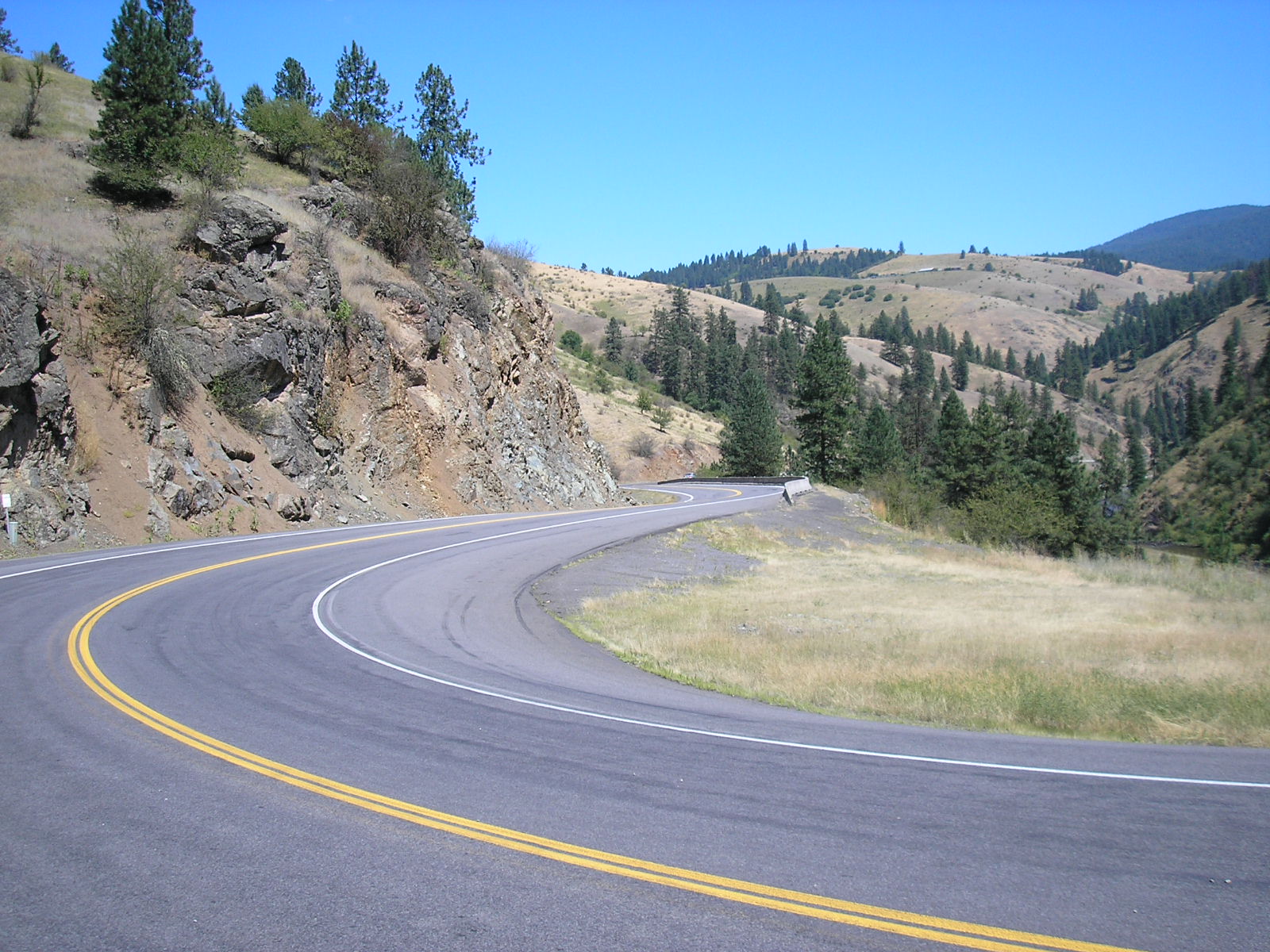 During one of the switchbacks they were having road construction. While I was pedaling past some guy who was hanging off the side of the mountain with a shovel said to me 'Did anyone ever tell you that you're crazy?' I just waved and kept riding. ¾ of the way up the hill is the town Grangeville. I flew into town like I was superman and found the library. I haven't written anything since the top of Lolo pass so I have nothing new to add.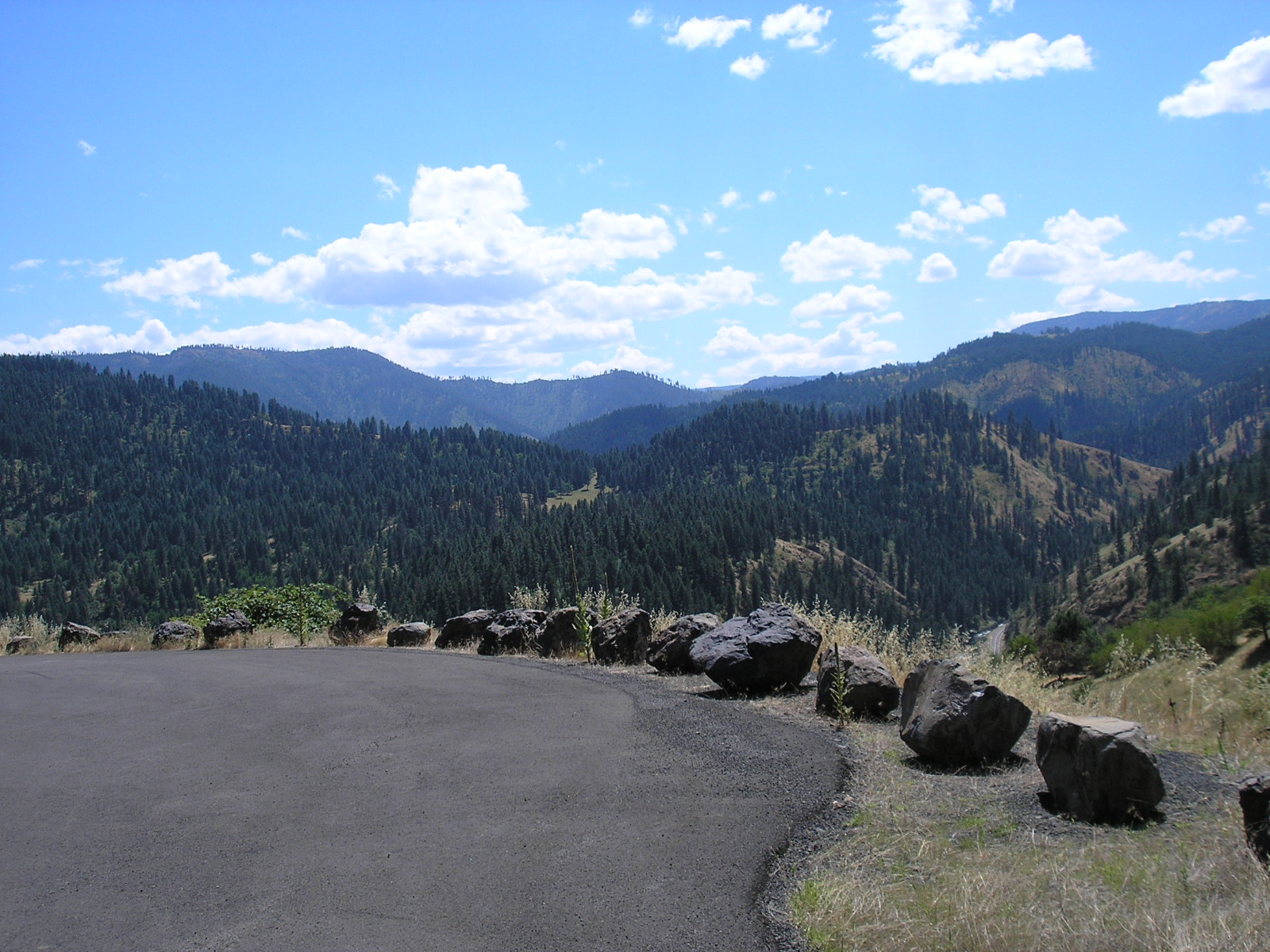 While I was rushing out the door I asked the librarian where to get a good burger, which started an argument with some jerk that was using the internet. He kept insisting I go to some burger joint 10 miles away and I could get a 2 pound burger. I told him 'dude, I'm riding my bike, I don't want a 2 pound burger.'
I went to the diner in town. My cell phone worked. I called everyone that I call and no one was around. I was bummed. Eventually my dad and my brother called me back. My brother wasn't very fond of my beard, he said I look homeless. I told him to shuddup because he's just jealous and can't grow a beard because hes only 14.
Karen called me back. Matt, Andy and her were in Hamilton. Karen was having cracks on her rim like I had in Kentucky and had to get a new wheel. They had taken another day off at the hot spring after Chief Joseph Pass. They were 3 days behind me. Karen said Jim is 1 day ahead of me and he is probably going to wait for them at his home in Bend and ride to the coast with them.  I got kind of sad cause I really enjoyed their company and had a lot fun riding with them. I'm probably not going to see them ahead and I doubt ill catch Jim.
It's another 10 miles out of Grangeville to get to the top of the hill and it's the steepest part. I called the campsite I was planning on staying at. They want 10 bones and I could stay in Grangeville for free. I decided to just stay here a lot of journal stuff had to get done anyways.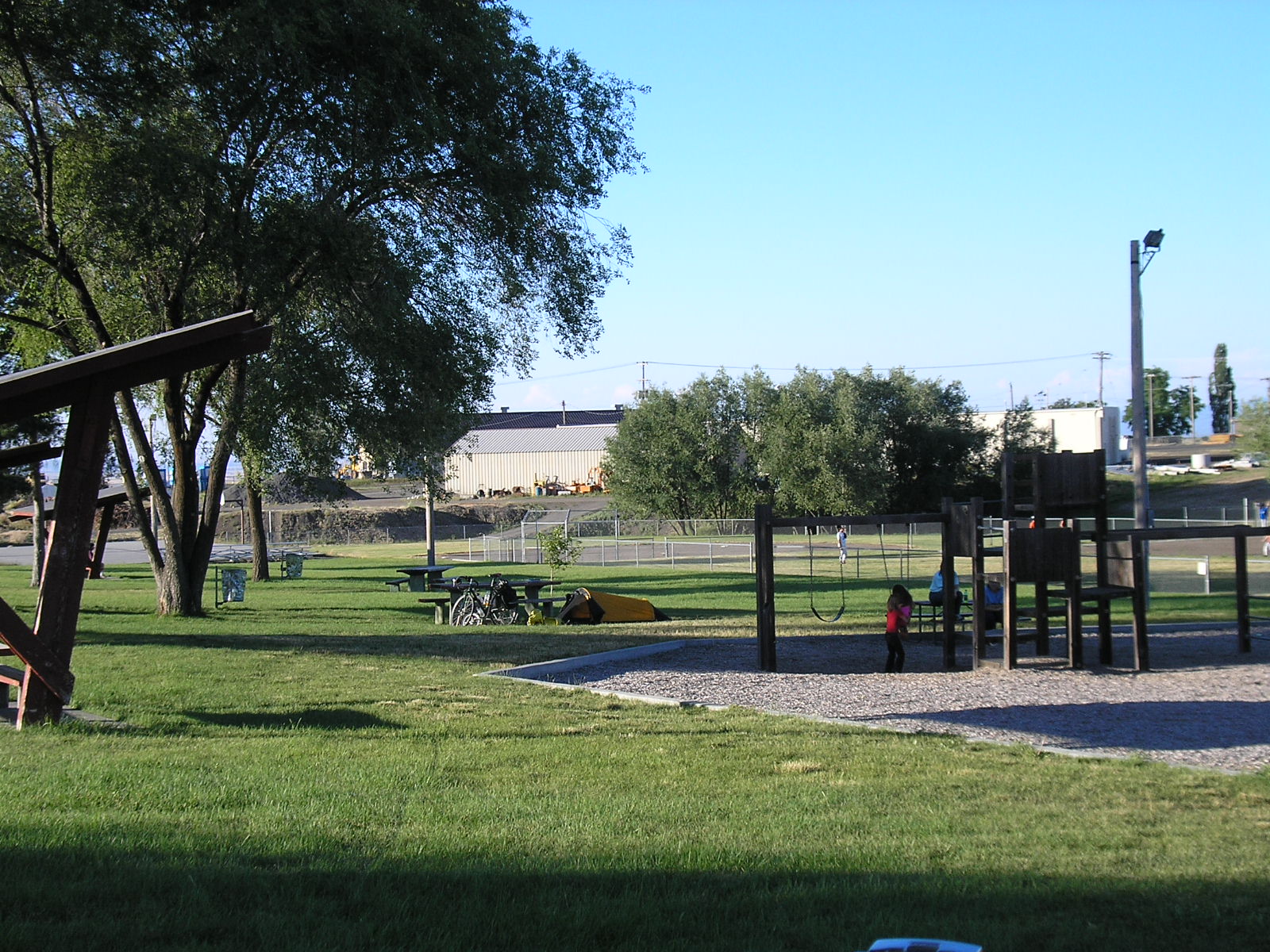 The park was really nice (for a city park). There was a little league game going on. I setup the tent and tried to take a nap. James Obrien called me back we talked for a while. Then I got bonnie on the phone. She wasn't feeling well. I grabbed some fried chicken at the supermarket and the high school kid working there gave me a lot of chicken for $1. High school kids always hook me up.
Mike Riscica didn't get started on his journal until around 8:30 (Their time). I chomped on chicken while I wrote this journal entry in the park.
I realized I haven't been meeting any of my daily goals lately. But that doesn't mean that I am falling behind. I'm just setting unrealistic goals for myself. I'm trying to get ahead of the guidebooks so I have more time to fool around. It doesn't really matter how far I ride as long because im having a ton of fun.
Click Here to Visit The Table of Contents
Click Here to Visit Previous Page: Day 64: Lolo Hot Springs MT to  Lowell ID
Click Here to Visit The Next Page: Day 66: Grangeville ID to  Riggins ID