Day 71 Sunday July 31, 2005, 47 miles (75 km) – Total so far: 4,215 miles (6,784 km)
3:37 Time and 46.9 Miles
Click Here to Visit The Table of Contents
Click Here to Visit Previous Page: Day 70: Baker City OR to  Prairie City OR
Click Here to Visit The Next Page: Day 72: Dayville OR to  Ochoko Lake OR
Last night I slept great and rolled outta the tent around 8ish. When I saw Shaun's tent come down I knew it was time to get up. We spoke briefly about how easy of a day it was going to be. My guidebook told me that including today, there are only 6 more days of riding left. Shaun was on the road way before me. I packed up my gear kind of slow.
I rode into town and went to the diner. When I sat down all the people in the restaurant started talking about bicycle touring and riding cross country, but no one was talking to me about it. I was feeling anti-social anyways.  I put an insane amount of food into my stomach then jumped onto the bike.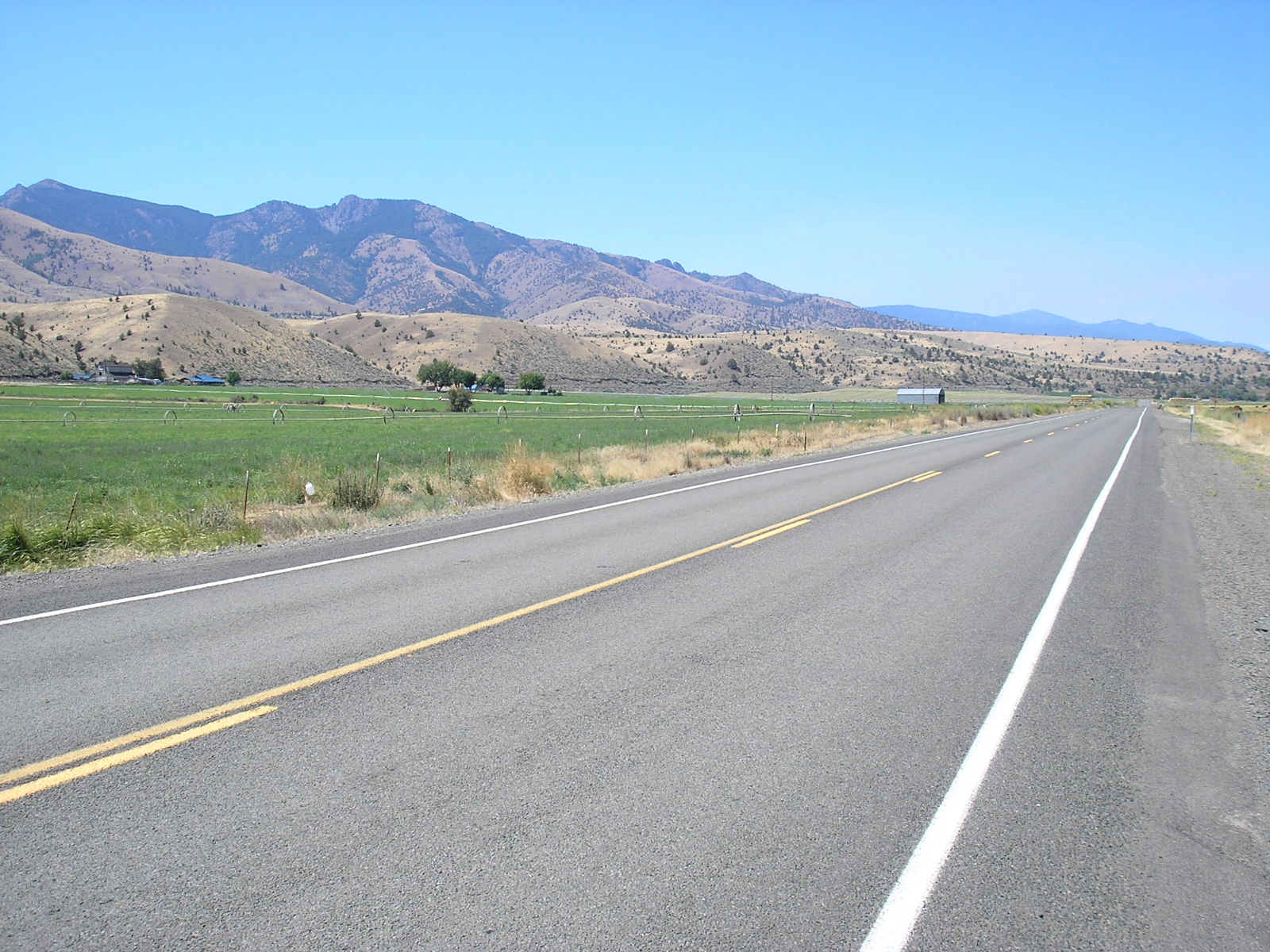 All day it was downhill and there was no wind. I was riding so fast for most of the day I was too lazy to stop and take many pictures. It's safe to say that today might have been one of the easiest days riding on this entire trip. But that's not going to last for long because tomorrow we have a 3000′ climb. :: looking at my map:: it seems to me that I only have about 10,000′ of climbing left and then Its flat to the coast.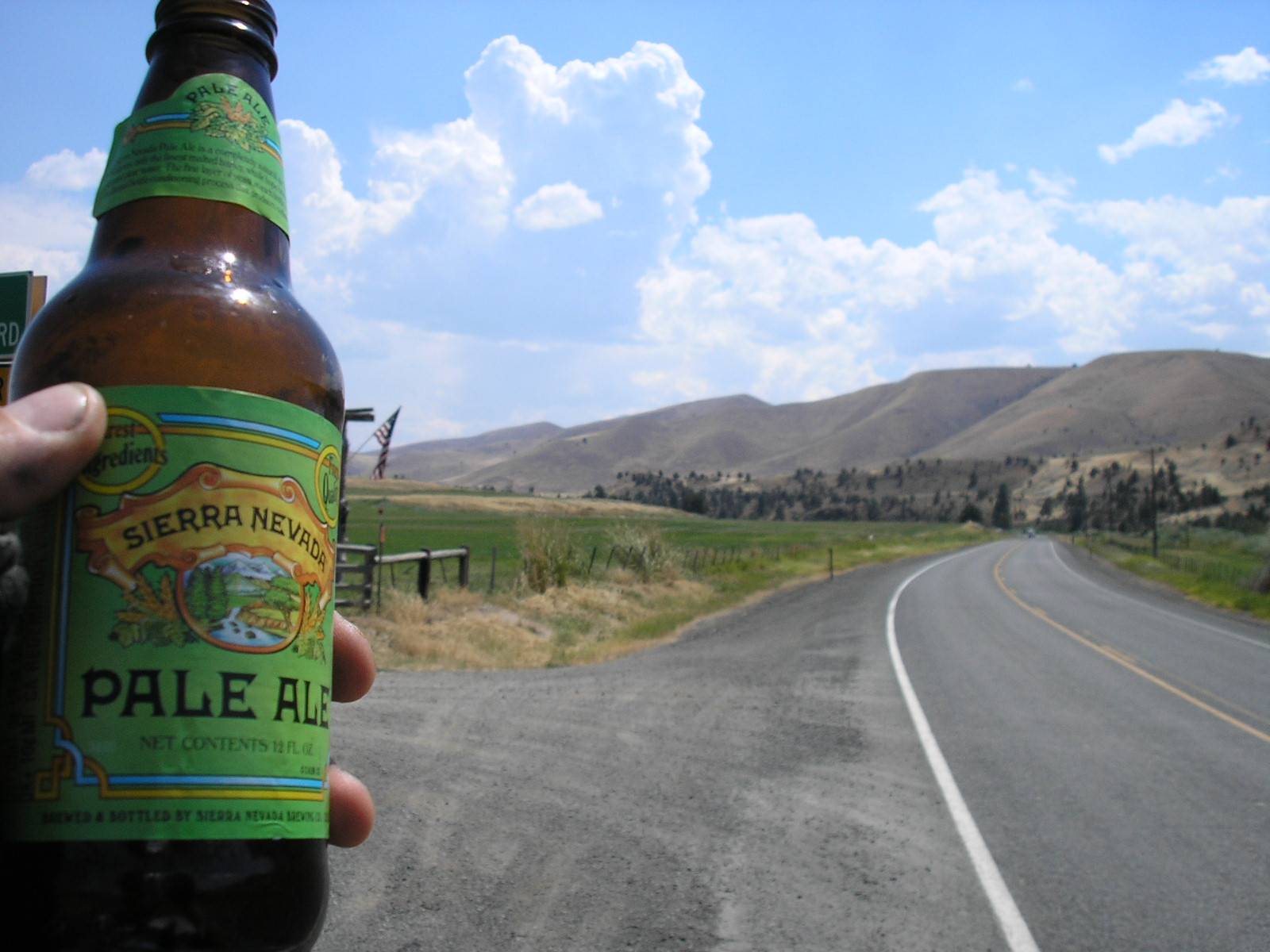 When I was about 5 miles away from Dayville a guy with 2 mountain bikes on his roof rack stopped me. He said he always stops to talk with the touring cyclists whenever he sees them. He offered me a beer or a cold soda. He told me about some touring he had done in Europe and I told him about my trip. He was in a hurry to get somewhere so I thanked him for the beer and sat on the side of the road for quite a while after he left.
I got to Dayville in no time. Shawn was already at the Presbyterian Church. He found the woman in charge and she showed us around and unlocked the computer room so we could use the internet. This is a pretty nice place.
I finally took the long awaited shower and scrubbed my skin like it was a dirty pot. I'm still not clean. I think I'll need to soak in a bathtub full of bleach when I get home. Even though it was such an easy day I was zooted, I took a nap on the floor in the middle of the church floor, right in front of the alter.
When I woke up Shaun and I went to the store to find some food. The man who owns the Mercantile is a pretty big bicycle enthusiast, his name is Steve Cookingham. He hadn't ridden in several years due to health problems but he really loves talking with all the cyclists as they pass through town. Shawn and I talked with him for a while inside the store. He was a really nice guy.
Back at the church we cooked up some pasta with olives and artichoke hearts. It's going to be an early night I'm 3 days behind on my journal and it doesn't seem like there's much going on in Dayville.
Kim's mountain bike race was today, I hope he kicked ass.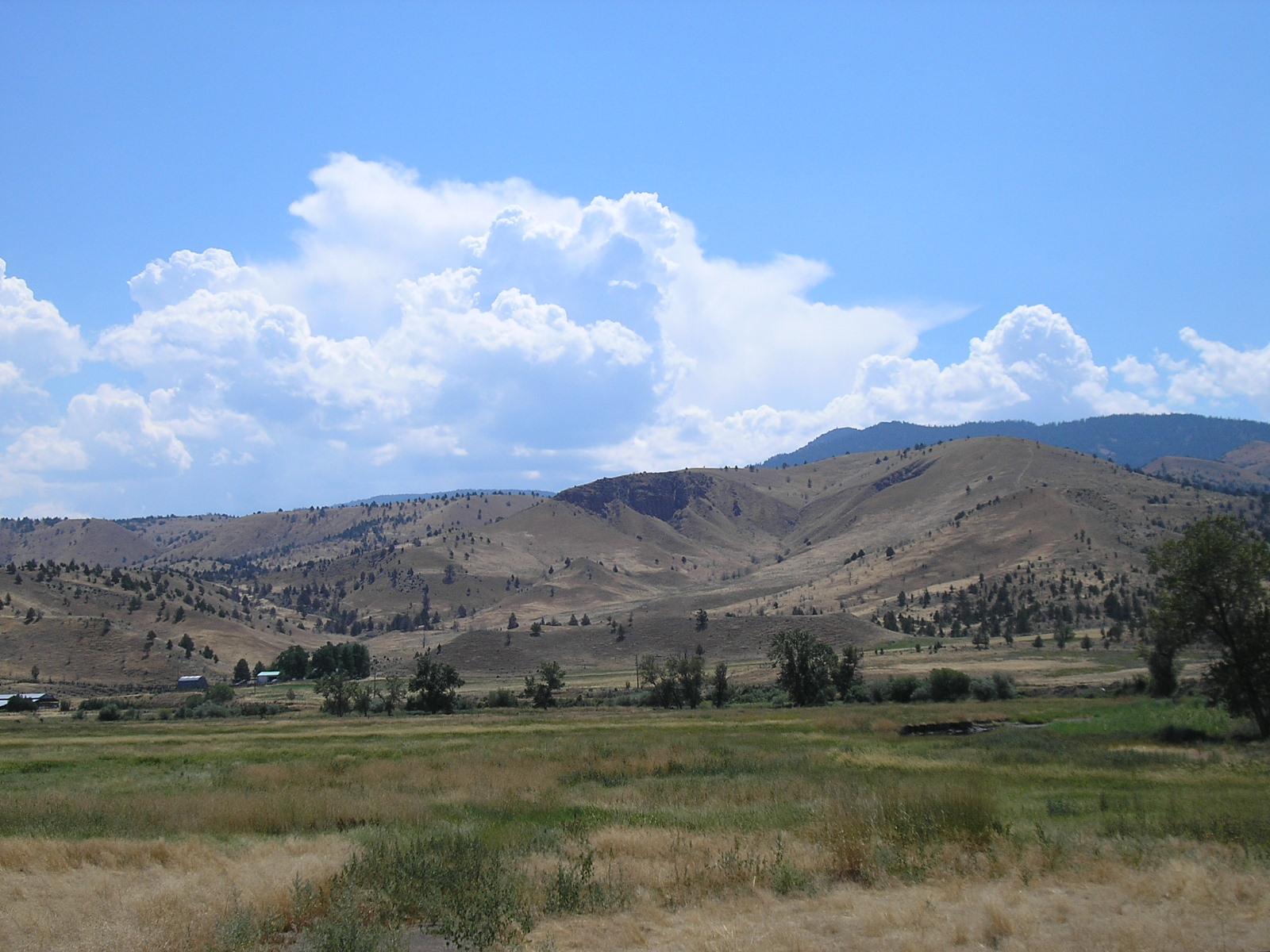 Click Here to Visit The Table of Contents
Click Here to Visit Previous Page: Day 70: Baker City OR to  Prairie City OR
Click Here to Visit The Next Page: Day 72: Dayville OR to  Ochoko Lake OR