Day 8 Sunday May 29, 2005, 47 miles (76 km) – Total so far: 380 miles (612 km)
47 Miles and 4 hours 48 Minutes.
Click Here to Visit The Table of Contents
Click Here to Visit Previous Page: Day 7: Afton VA to  Lexington VA
Click Here to Visit The Next Page: Day 9: Buchanan VA to Christiansburg VA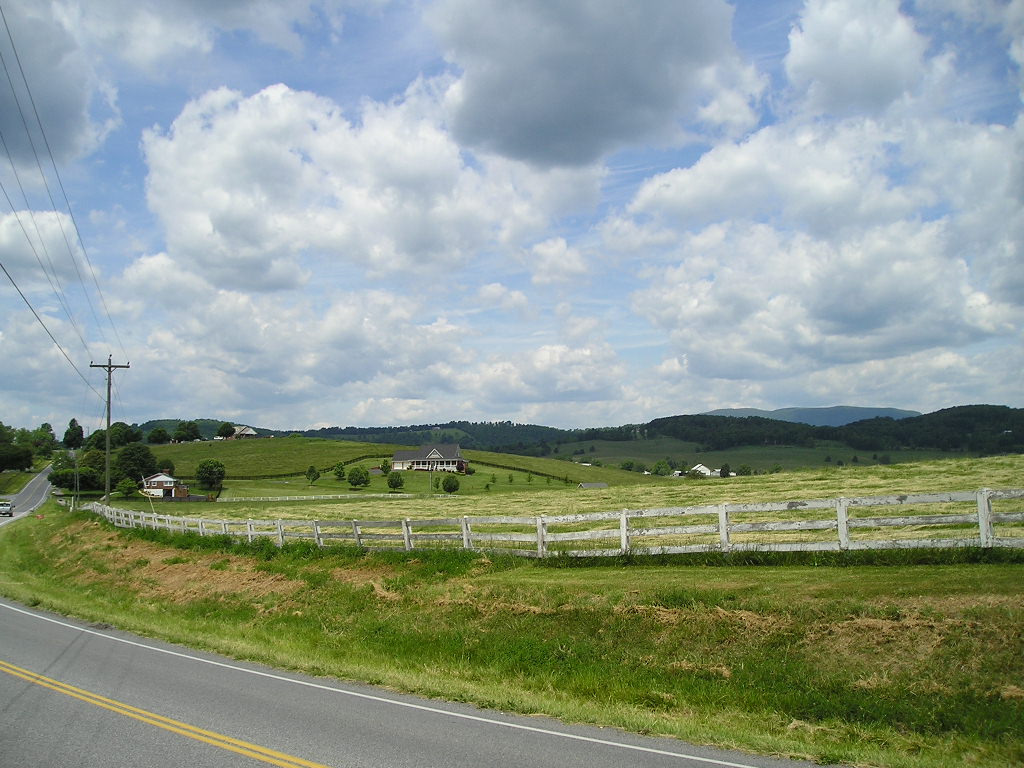 I woke up at 8am and didn't have any oatmeal I decided to eat a big breakfast when I got to Lexington. I left the campsite at like 9:30. I ate some crackers and I rode like a maniac until I got to Lexington. When I got there I went to the historic downtown and couldn't find a decent  place to eat. One of the locals told me about a little diner on the outskirts so I went there.  When I was riding through Lexington I found a little plastic army green soldier in the middle of the road. He is now traveling with me. I'm going to build my own Army of cross country travelers.
I ate a huge breakfast and the bill came to like $6.  I studied my map of Virginia while I sat in the diner. I read in one of my Trans am books that the Appalachians are the steepest and the toughest part of the transam to cross. After breakfast I got back on the Trans am. I didn't spend much time in Lexington (or take any pictures of the downtown). There were some hills today but it was nothing compared to yesterday. I listened to the flaming lips all day long.
I got to visit the natural bridge today. When I rode up into the parking lot I couldn't find anyone that spoke English it was all foreign tourists. There was a long line but I waited on it and didn't mind. I made friends with all the good people in line. When I got down to the natural bridge there were all these Asian Tourists climbing all over the place taking these ridiculous pictures making stupid faces.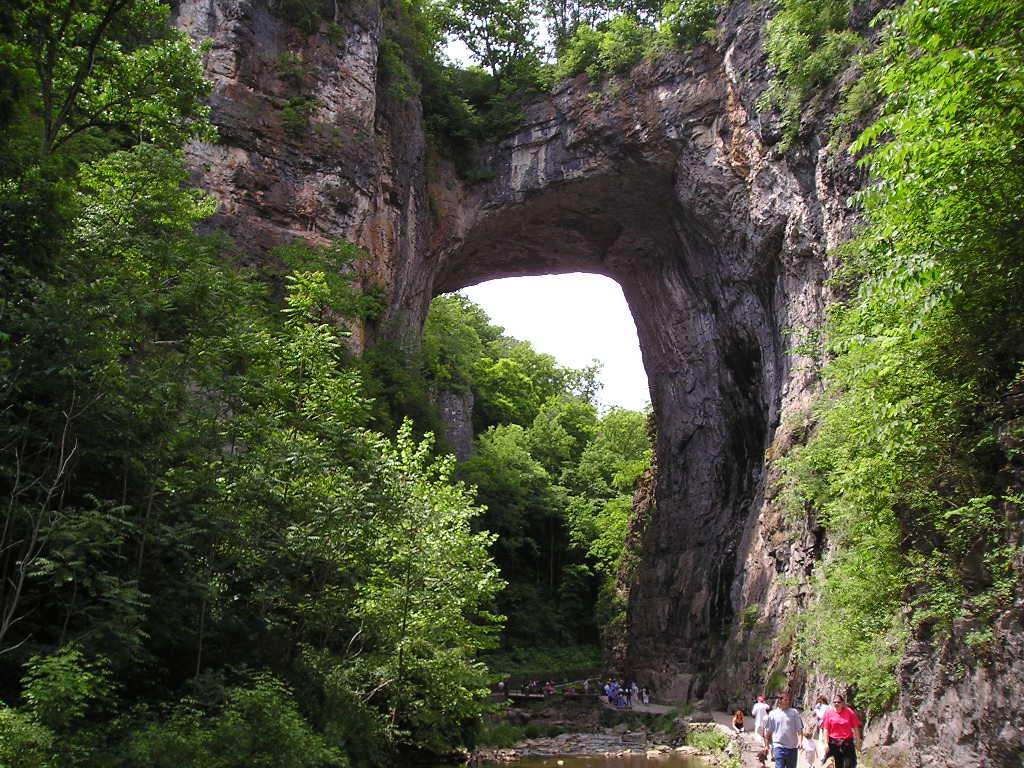 The Natural Bridge was beautiful  I sat on a bench and just stared at it for about 30 minutes.  I talked to one of the historians for awhile. He showed me where George Washington carved his initials into the stone. I took a million pictures of the whole thing.
There is a lot of extravagant theories on how the natural bridge came to be and I heard most of them today. I simply think Aliens made it for us 500 million years ago and then they came back and carved GW in the side of the wall to help drive ticket sales and give Asian Tour buses a reason to visit Lexington.
After the natural bridge I felt like riding some more, so I called a campsite in Buchanan which was about 15 miles away. They had 3 tent sites left. So I paid for it over the phone and started riding. The campsite is about 6 miles down a huge hill off the transam. The whole way I was cursing at myself for choosing this site. I should have just stayed at the campsite the next town away. But nevertheless it was a very scenic ride along a beautiful river, and im a sucker for some good scenery. People were fly fishing all over the place and everyone was catching fish.
I setup the tent, tuned up the bike (it always seems like I have 1 loose spoke), cooked a can of food, and get everything ready so I can just get up and go in the morning. There's too many teenagers at this campground. I worked on my laptop a little bit in the campsite office area.
When I pulled out my wallet to buy some beer and I got into a long conversation about my duct tape wallet with a kid that also uses a duct tape wallet. We examined each other's wallet design. Went back to my tent, made some phone calls and drank enough beer to put me into a deep thought. Used one of those glow sticks, sat in the tent and wrote in my journal untill I fell asleep.
I need a haircut in a serious way. My head looks like rats nest. I'll probably just going to shave it all off. Today when I was at the natural bridge I picked up a little green plastic lizard, When I get to the west coast im going to leave him and the little army guy on the beach.
I still haven't figured out how to calculate the alititude gain on my bike computer. However the altimeter has been pretty damn accurate, each time I checked it against the elevation on a sign or my maps.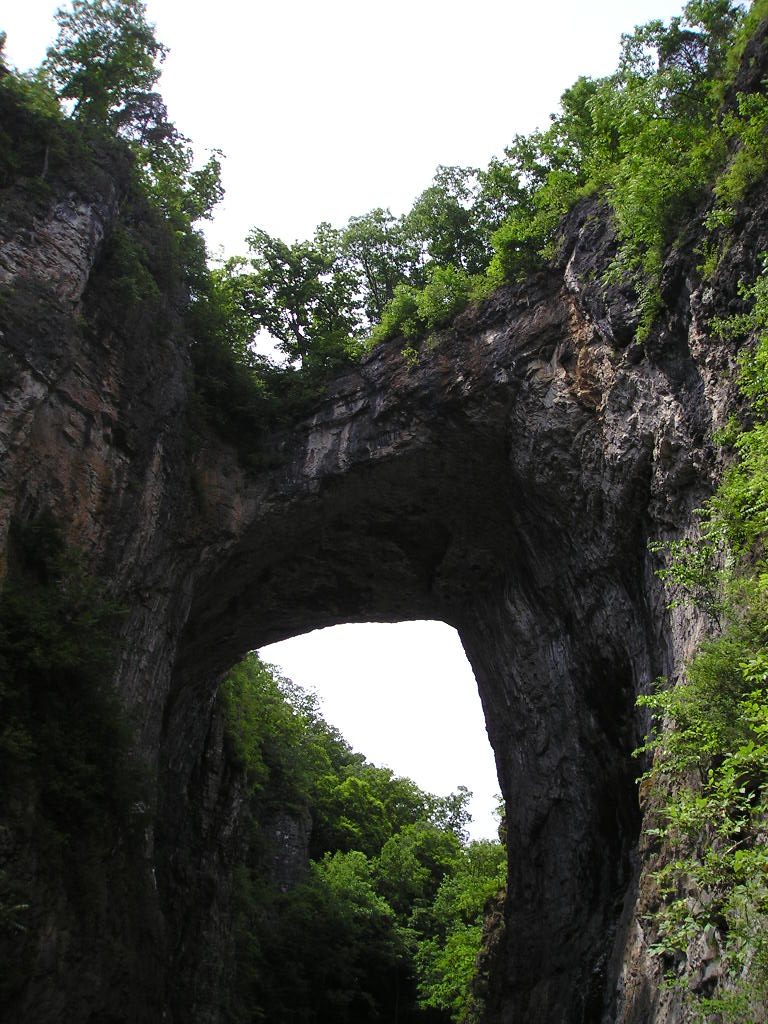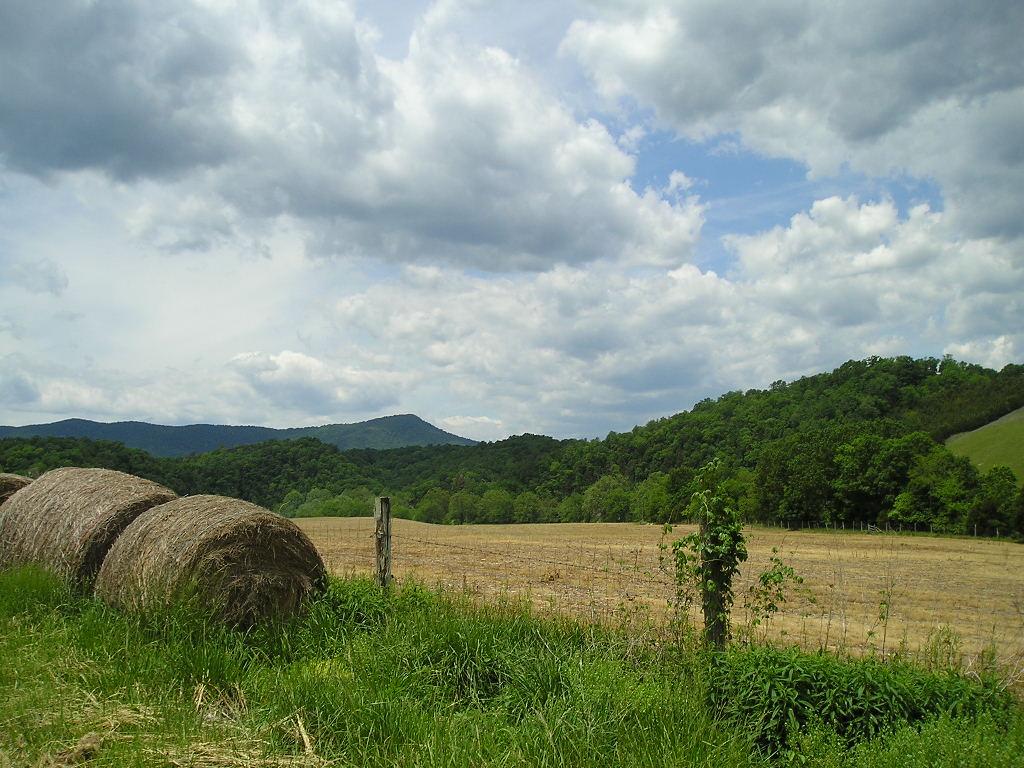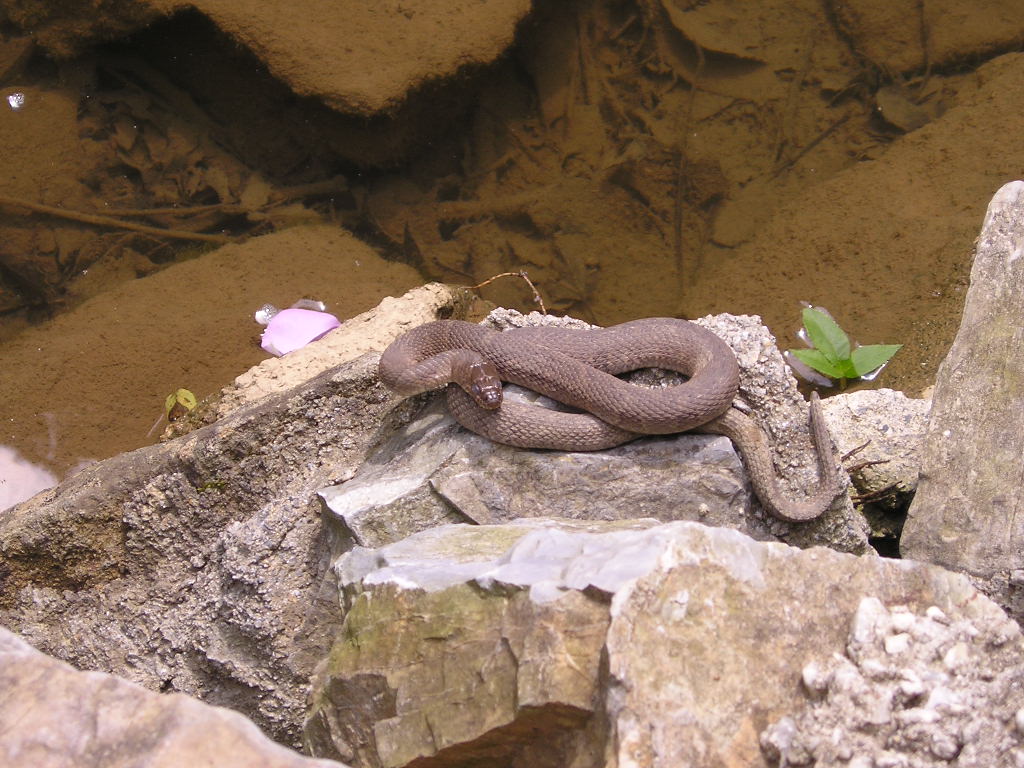 Click Here to Visit The Table of Contents
Click Here to Visit Previous Page: Day 7: Afton VA to  Lexington VA
Click Here to Visit The Next Page: Day 9: Buchanan VA to Christiansburg VA