Monday May 30, 2005, 76 miles (122 km) – Total so far: 456 miles (734 km)
75.9 Miles and 7 Hours 15 Minutes pedal time.
Click Here to Visit The Table of Contents
Click Here to Visit Previous Page: Day 8: Lexington VA to  Buchanan VA
Click Here to Visit The Next Page: Day 10: Christiansburg VA to Wytheville VA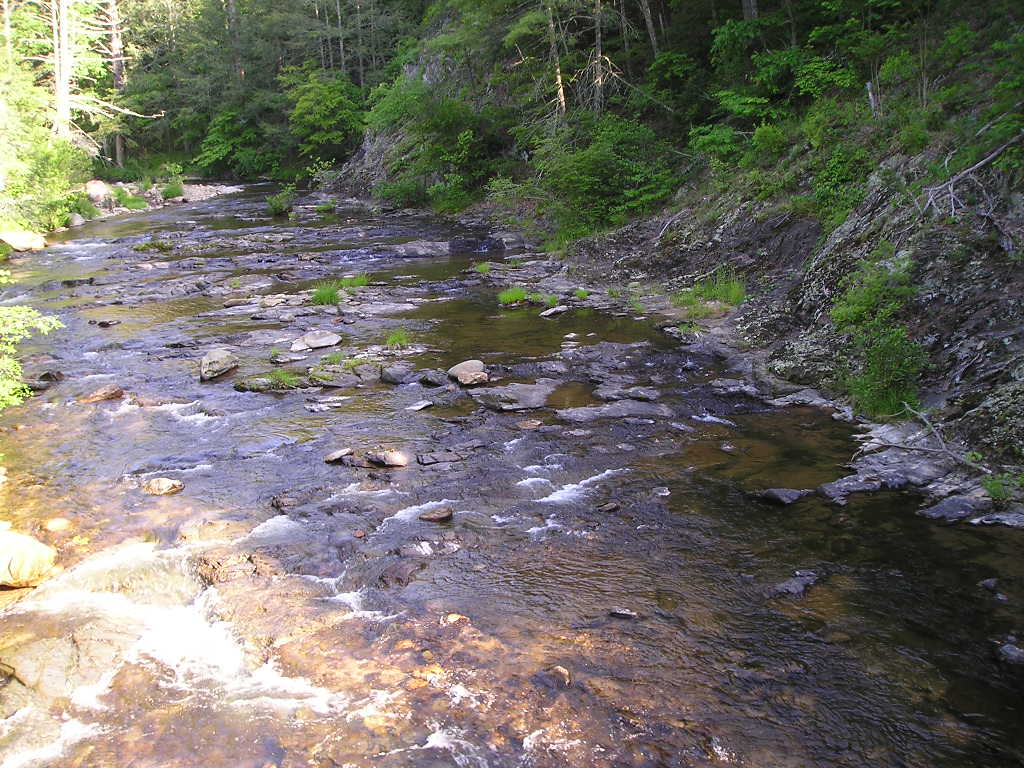 I pulled a really long day today. Everything fell into place today.
Last night I had dreams a pack of wild dogs chasing me and having to use the pepper spray. I woke up at 6:30 (I get up easier when I'm not using an alarm) did my usual morning routine and I was riding by 8am.  I cursed at myself again for staying at that campsite so far off the trail. But it smelled really nice riding along that river.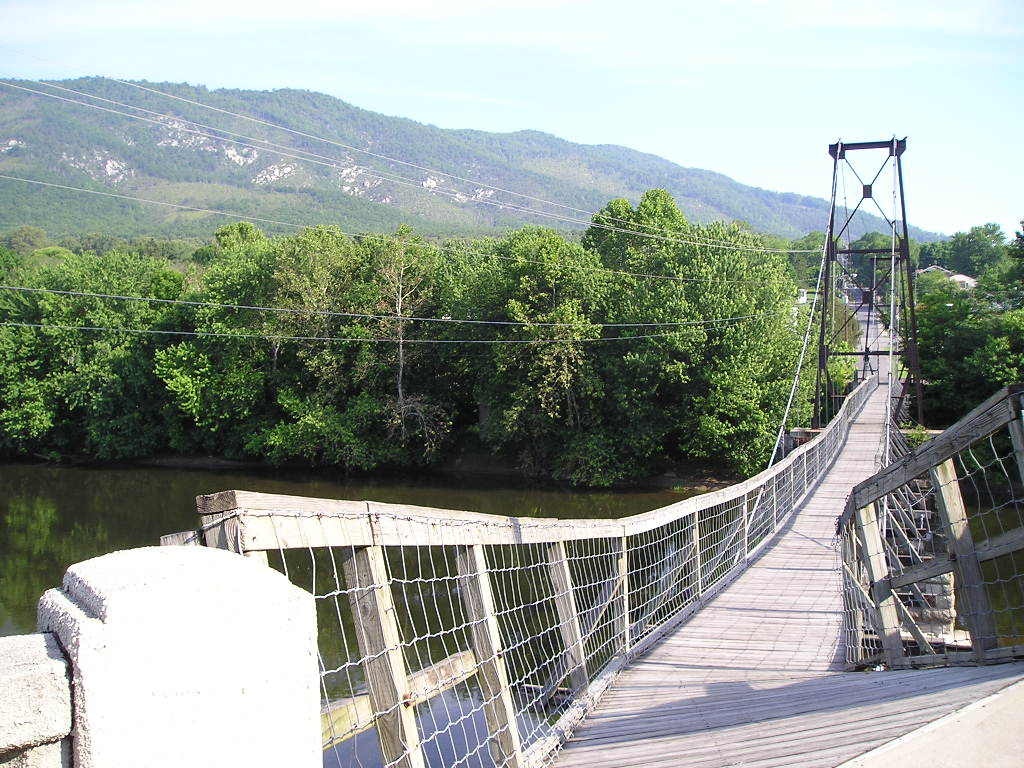 I stopped in the center of the town of Buchanan and ate a pop tart. It's a pretty neat little town. There is this awesome suspension bridge that crosses the river in the center of town. I wonder if anyone has ever jumped off. Hmmmm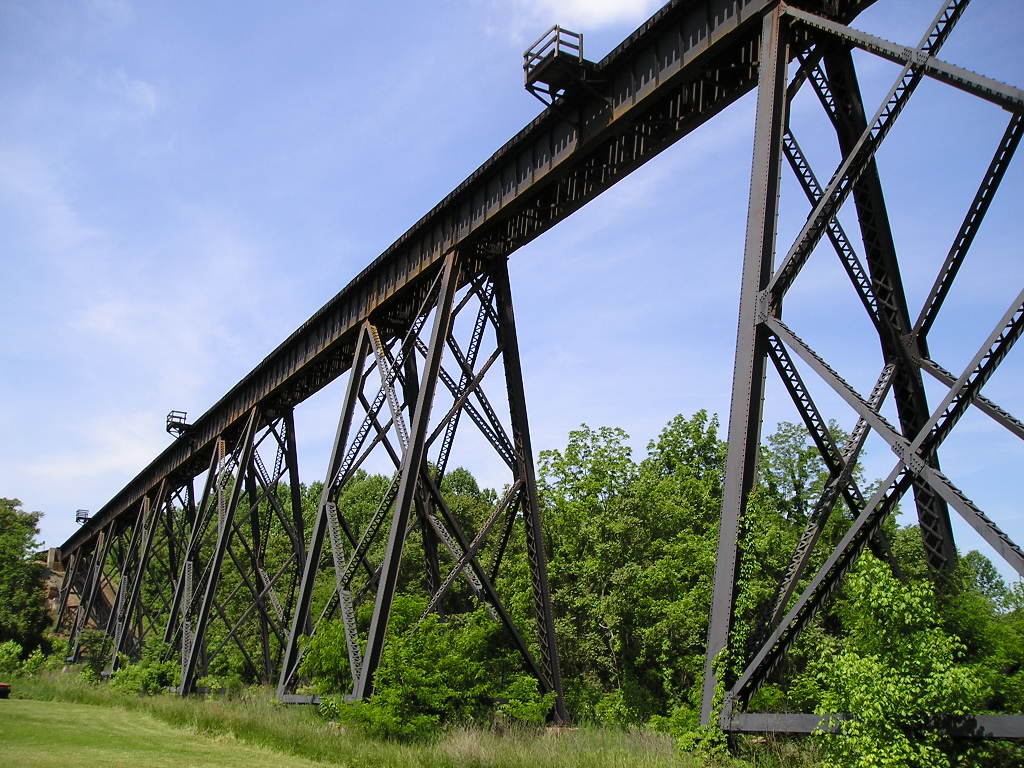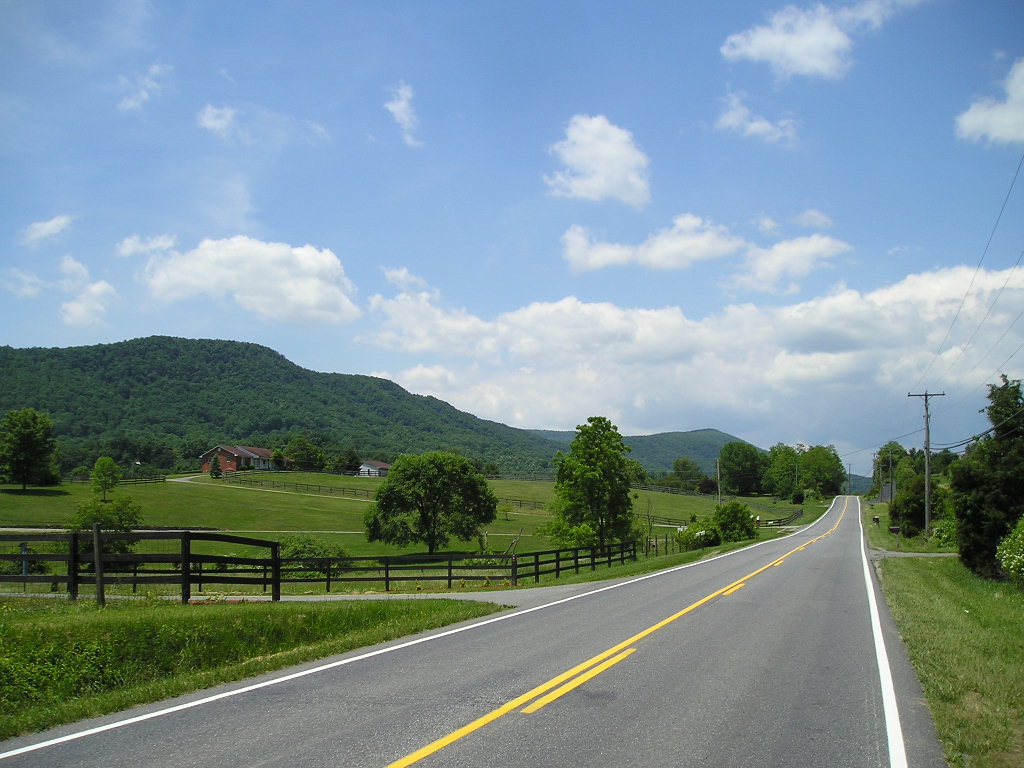 Most of the morning and afternoon I rode pretty hard. I cranked out 20 miles by 10am that felt pretty good. Shortly before I reached a little town called Troutville, I blew out another spoke. I walked my bike for 20 minutes before I could find a good place to fix it. When I flipped over my bike I was lazy and didn't take off the panniers because I had them on nice and snug and there wasn't much in them. While I was fixing the spoke, one of the welds broke loose on my rack. Ugh… Now I need a new rack. So I finished fixing my spoke and then I rigged up the rack with a piece of twine. It's pretty tight. It will hold for a little while but the next bike shop I see, I should get a new rack. That rack was pretty old anyways and I've put it through hell. Oh well. Stupid racks.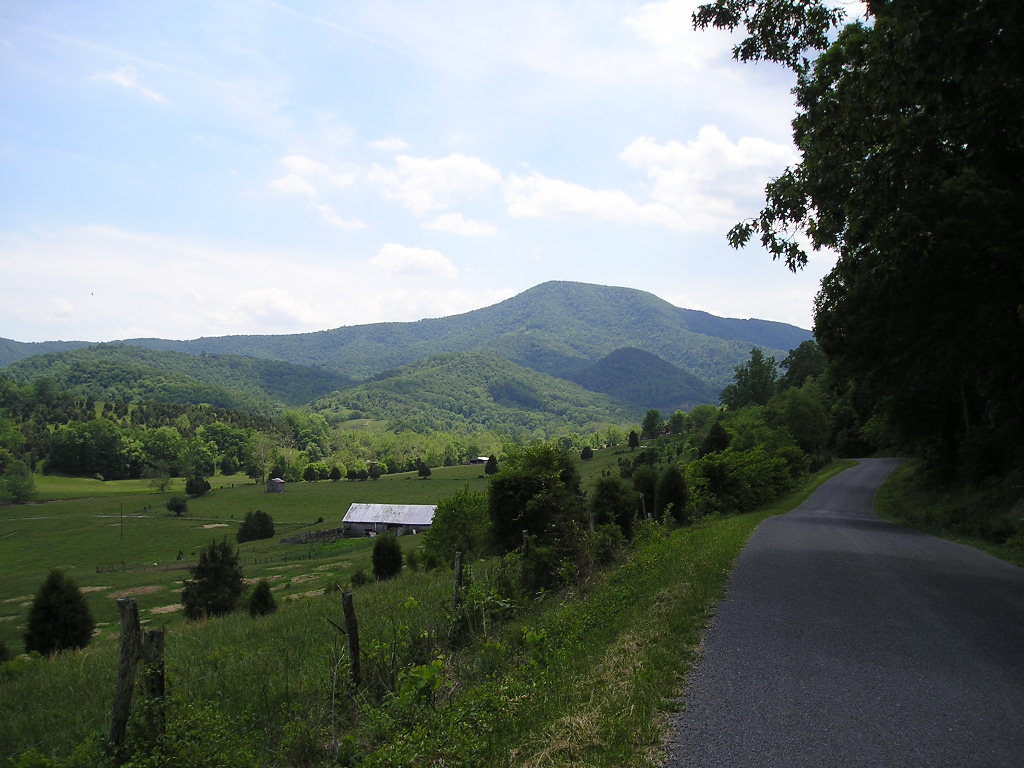 Instead of throwing out the broken spoke, I put nipples on both sides and made a bracelet out of it. Its 10 times cooler then those lance armstrong bracelets, that everyone is wearing. I'll post a picture of it later. When I got to Troutville I bought some peanuts and tried to get in touch with some places to stay in a nearby town with no luck. An old man came over to talk. He told me I could camp in the park if I would like, I thought about it but it was around noon and I felt like riding further.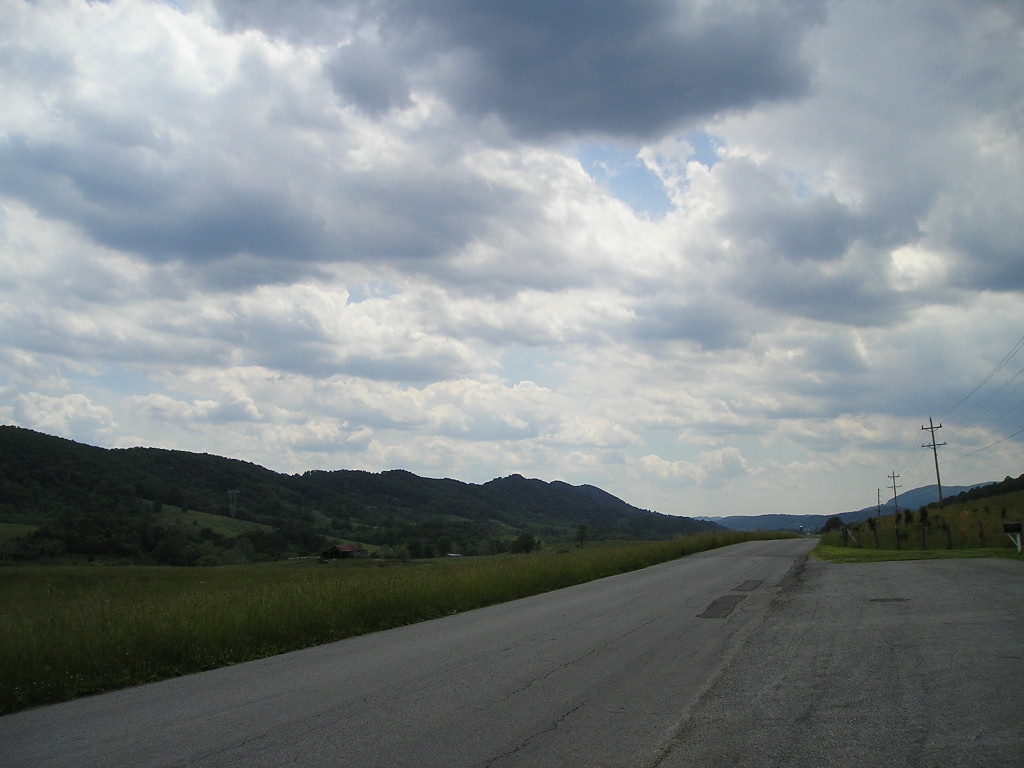 The maps showed there was a stretch of about 40 miles of a lot interesting topography and only 1 store. So I took a deep breathe, put on some fast punk rock and started riding. The sun was beating pretty hard; luckily I was carrying a lot of extra water. That stretch of road was in a valley of the Appalachians.  The roads were pretty challenging. It was a lot of short steep hills, very close together. Up and down all day.   I managed to rocket down alot of them so I didn't have to climb the hill that was waiting for me.  Hours would go by and no cars would drive past. There weren't many houses, it was mostly just open land enclosed by mountains. I was riding between 1000-1500 most of the day.  The clouds were gorgeous.
My goal was to make it to Christiansburg and find a place to stay for the night. I stopped at a small town called Ellett, which is a few miles outside Christiansburg. I felt pretty content to have finished that stretch of road and be so close to Christiansburg. But the hills between Ellett and Christiansburg were absurd. Long and steep. When I was in Christiansburg I found a $1 bill in the middle of the street. I grabbed it.  I think I'm going to send it to June Curry with a letter.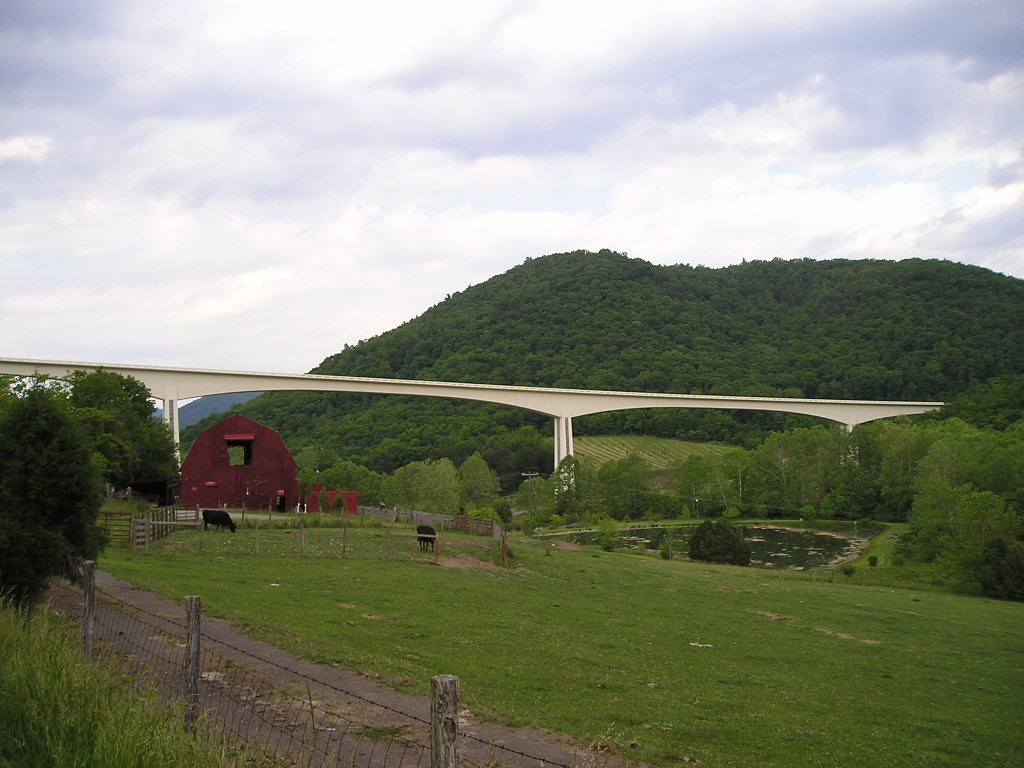 I found a fairly cheap motel in Christiansburg that has wireless internet. I was tired and I just didn't feel like camping. It looks like it might rain anyways.  I went to the waffle house and played Sweet Home Alabama on the jukebox and ordered a cheese burger. Then I grabbed some beer and started working on my journal.
I'm glad I rode as far as I did today. It was a beautiful day. I really love riding on these roads. I'm having too much fun riding bikes.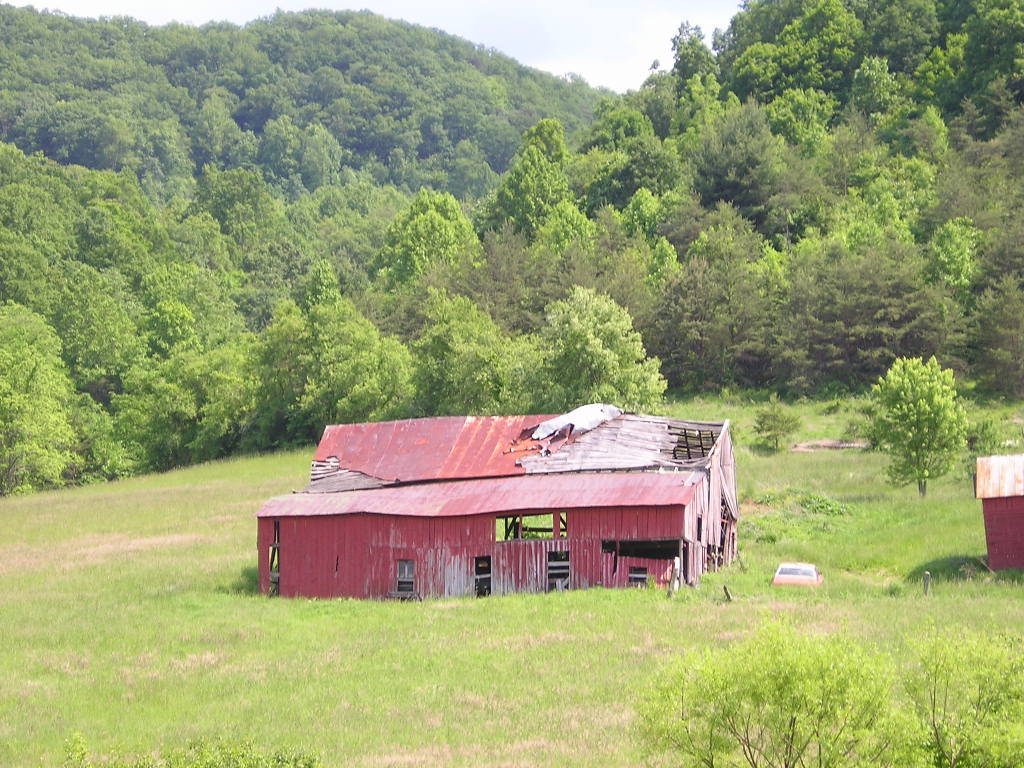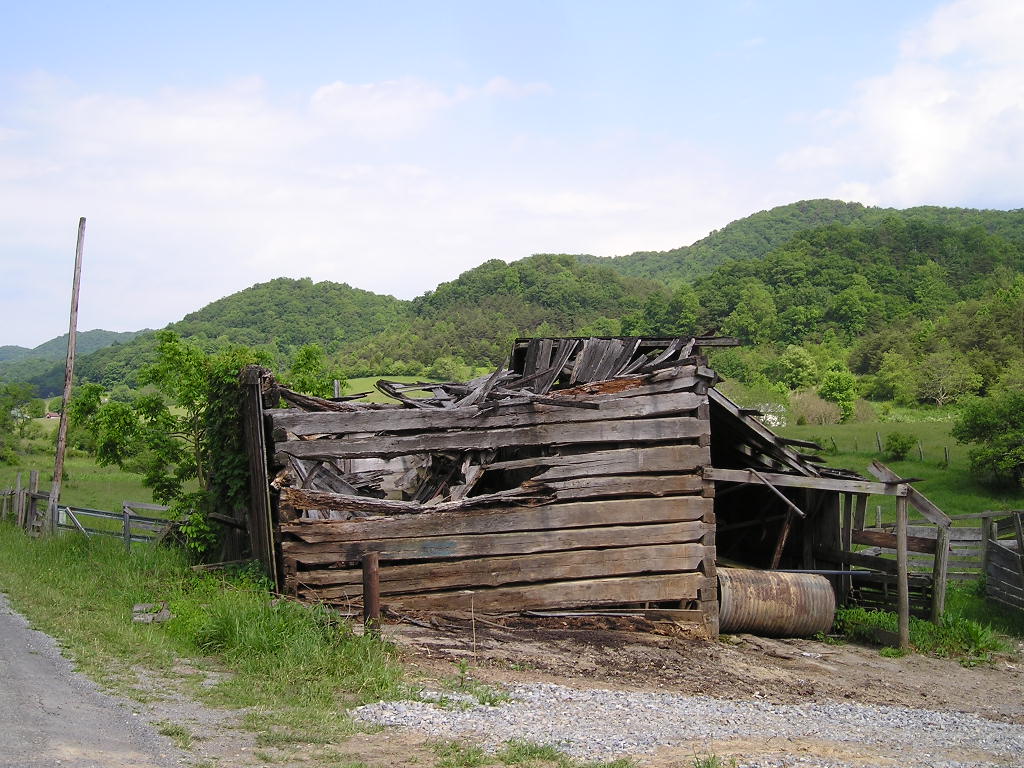 Click Here to Visit The Table of Contents
Click Here to Visit Previous Page: Day 8: Lexington VA to  Buchanan VA
Click Here to Visit The Next Page: Day 10: Christiansburg VA to Wytheville VA