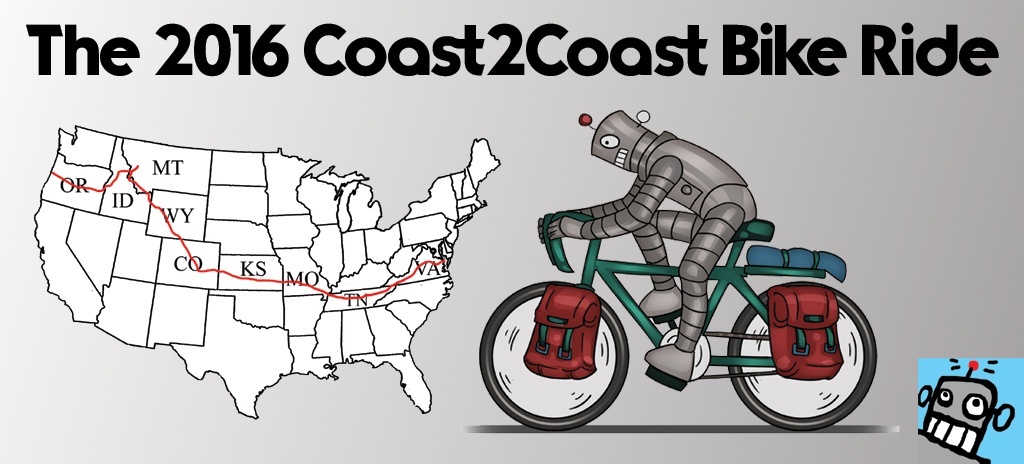 Click Here to Visit The Table of Contents
Click Here to Visit Previous Page: Appalachian Rain – Day 12
Click Here to Visit The Next Page: Hello Tennessee! – Day 15
Troutdale to Damascus
Day 13 and 14 – June 5, 2016
24.6 Miles for the day 
523.1 Total miles for trip 
1:54  Ride Time
As I was packing up my gear the sky opened up again and it really started to come down. I hung out for awhile with the hikers while I waited for the rain to slow down. Eventually I decided I needed to head out and stop being a pussy about this rain. The riding today was only 25 miles with one really good climb and mostly downhill all they way into Damascus.
My rain jacket was on and off all day long. Regardless of the rain it was a still great riding through the rainy Appalachian Mountains. Apparently I don't take many pictures when its raining.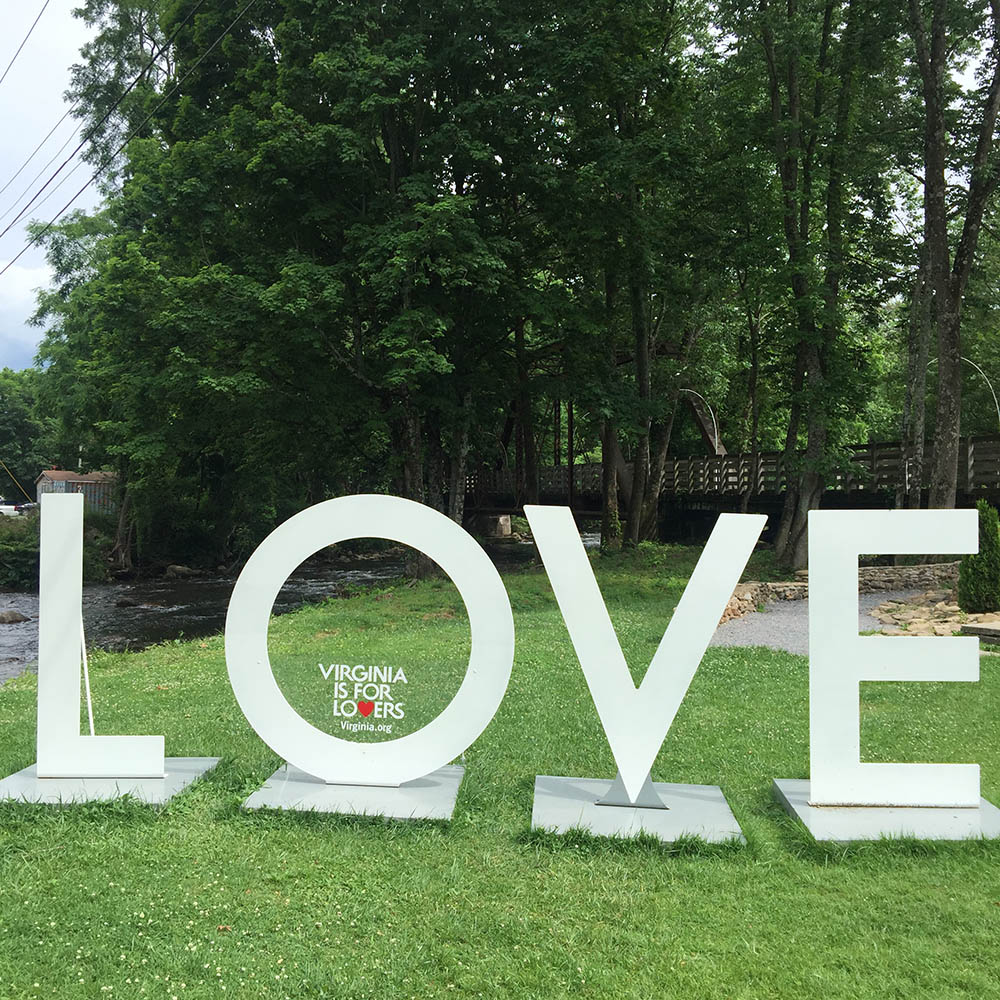 Before I left the hostel I told the hikers I needed to find a good wifi connection for an ARE Boot Camp tonight and laundry. They told me I should stay at Crazy Larry's hostel because he has both. When I got into town the hostel was right there. \It was kind of hard to miss it.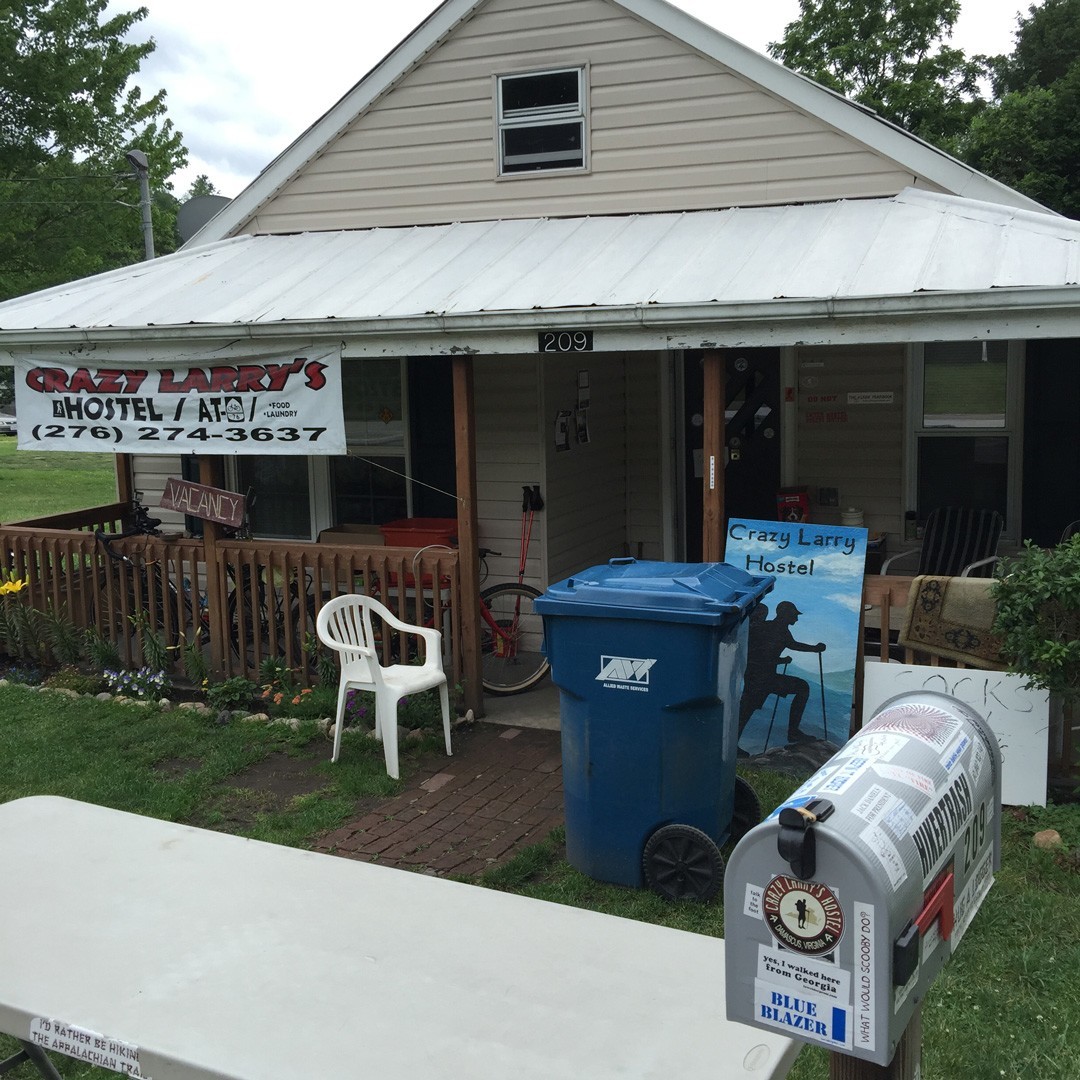 Larry showed me around and I decided to stay in a private room. Since tonight was the first meeting of a new ARE Bootcamp group having the private room would just make it easier for me. Once I got my room I passed out and pretty much just slept until my meeting at 7pm, which kept me busy until about 10pm.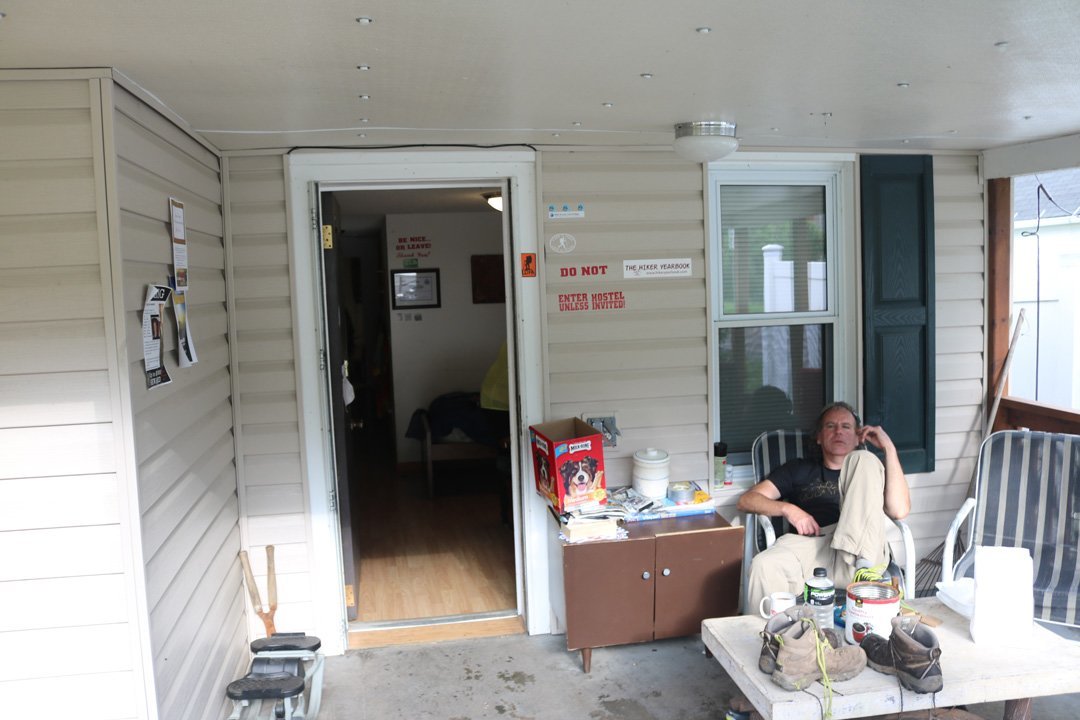 What the hell is the ARE Boot Camp??
Good question I don't know if I ever explained it on this website. The ARE Boot Camp is a 10 week program that guides people while they study for their first Architecture Registration Exam. It gets them up to speed very quickly and at the end of the program everyone knows what they need to do to finish their remaining 5 exams.
I created The ARE Boot Camp based around a book I wrote last year called, How To Pass The Architecture Registration Exam. The ARE Bootcamp is kind of like a virtual study group. I keep it to small groups of 5 people, so we can all get to know each other really well. It's a great program and I have a lot of fun running it.
I wasn't going to run the program this summer because of the bike ride, but traveling hasn't ever really stopped me from doing it before. The people in the program are located all over the world and I really just need to find a wifi signal every Sunday night or at a minimum atleast a cell phone signal so I can call in. Worst case McDonalds has decent wifi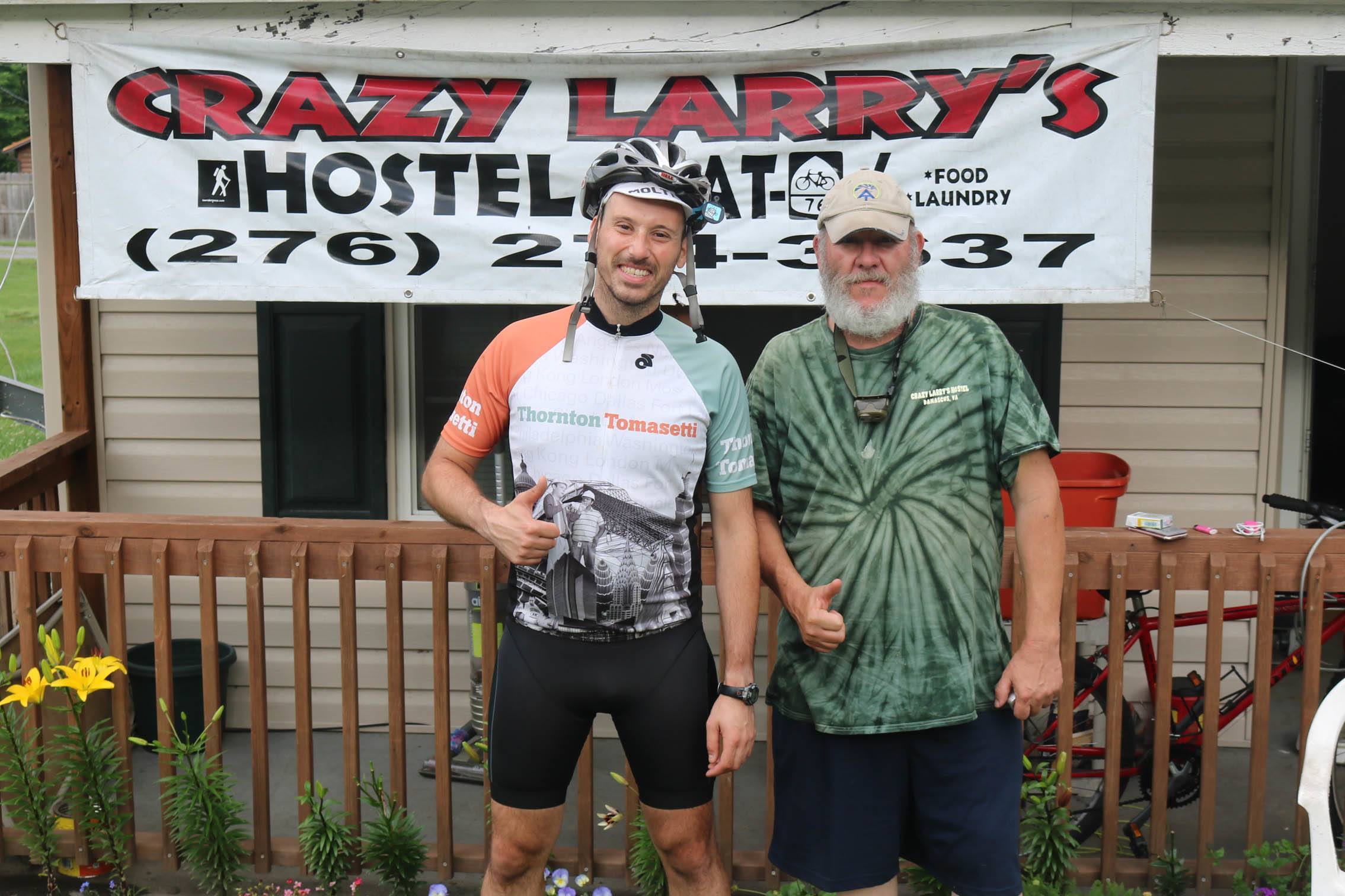 Crazy Larry's Hostel
After the Bootcamp was over I drank some beers at Crazy Larry's kitchen table and hung out with the thru hikers chatting about the trail for the rest of the night. Noone on the AT uses their real name and everyone has crazy names like "Frog" "Sasquatch" "Wingfoot" or whatever. The hiker I met in Wytheville was named "Tuna Splatter". During the Summer of 2006 I spent 3 weeks hiking the AT and had a ton of fun. I learned alot about hiking and also got my ass kicked pretty hard by the mountains.
In the morning I got all ready to head out. Last night Larry broke his eye glasses last night. He was pretty upset about it, so I gave him $15 to put towards new ones. Crazy Larry is a good guy. He's taken care of a lot of people. These AT thru hikers drive him nuts sometimes, but he loves it and runs a great hostel. I had a lot of fun staying at Crazy Larry's Hostel.
Getting Stuck
At the breakfast I was easily convinced to take the day off and hang out. They were dreading getting back on the trail and I was nervous about riding into Tennessee without a legit plan. I felt like I hadn't even really spent any time in Damascus. So I caved in an called the day off from cycling out.
I ended up laying low all day, published a few blog posts, worked on my route trail through Tennessee,  ate a large cheese pizza with mushrooms for $7.99 and drank some beer! It was a perfect day off!
Click Here to Visit The Table of Contents
Click Here to Visit Previous Page: Appalachian Rain – Day 12
Click Here to Visit The Next Page:Hello Tennessee! – Day 15