Day 29 Sunday June 19, 2005, 69 miles (112 km) – Total so far: 1,570 miles (2,526 km)
69.3 Miles and 6:22 Pedal time
Click Here to Visit The Table of Contents
Click Here to Visit Previous Page: Day 28: Eminence MO  to  Houston MO
Click Here to Visit The Next Page: Day 30: Marshfield MO  to Golden City, MO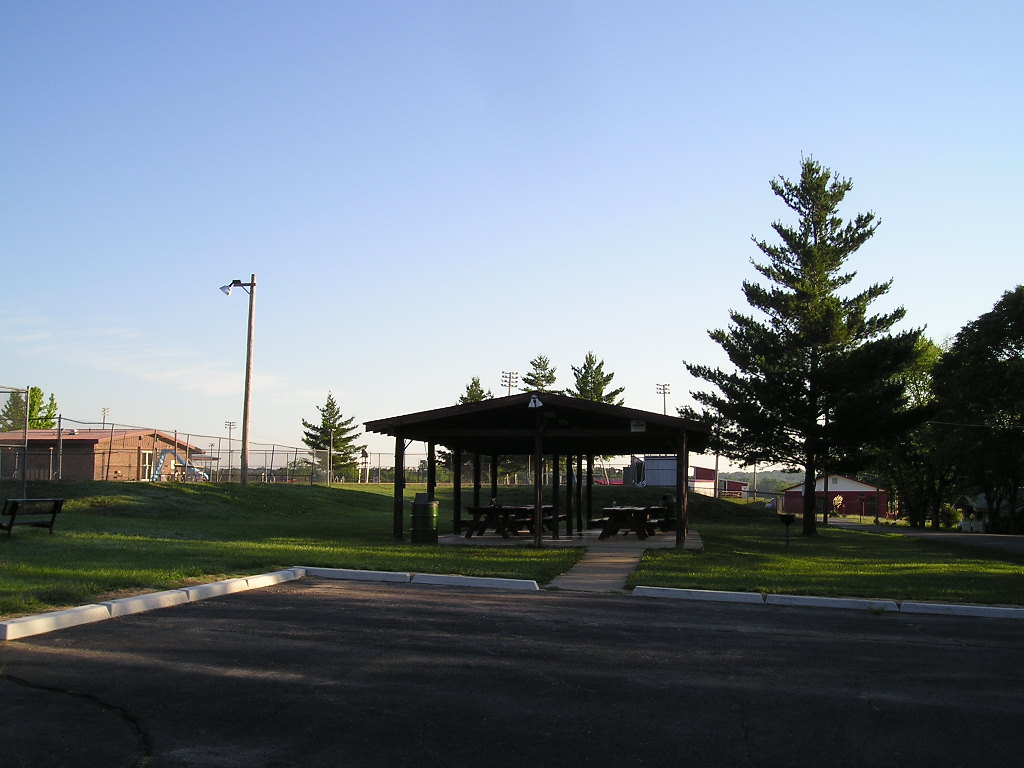 My alarm was set for 6am but at 5:50 a large group of birds were making a ton of noise outside my tent. I yelled at them to shut up (and they listened) then slept my remaining 10 minutes. This morning went pretty quick. I finished breakfast and was on my bike riding by 7:30am.
I saved a turtle first thing this morning. He was hanging out right on the yellow line. I forgot to write about it but, 2 days ago I saw a turtle upside down on the side of the road. I freaked out and flipped him over and squirted him with my water bottle but he was already dead. And I also forgot to write when I was going to Johnsons shut in, I saw a turtle run across the road really fast. It happened so fast I thought it was a squirrel until I rode up and saw the little guy.
Speaking of squirrels I'm noticing the squirrels out here are a lot more Orangey then the squirrels back home. At home they are a lot greyer. Maybe they are grey from all the stress of living so close to the New York City Metropolitan area.
The Riding today has been very similar to the past couple of days. Lots of ups and downs. Lots of steep hills but none of them are very long. Very few cars drove past me today. At one point I could see for miles in front and behind so I just started riding in the middle of the road.
When I'm climbing up these steep hills I find myself thinking about these hilarious stories involving my best friend Jamie Obrien. For some reason thinking about funny stuff really helps me get over the steep inclines a lot easier.
I stopped at a store in a small town called Ben Davis.  The owner of the store was a pretty cool guy. He was really happy to see me. In the store there was a copy of the Transam map hanging on the wall. I signed the bicycle register and noticed there are 2 couples riding 1 and 2 days ahead of me. I hung out at the store for a while.
The scenery was gorgeous all day long. It is so peaceful out here in the Ozark Mountains. I feel like a million bucks. There's nowhere or nothing else in the world I would rather be doing right now.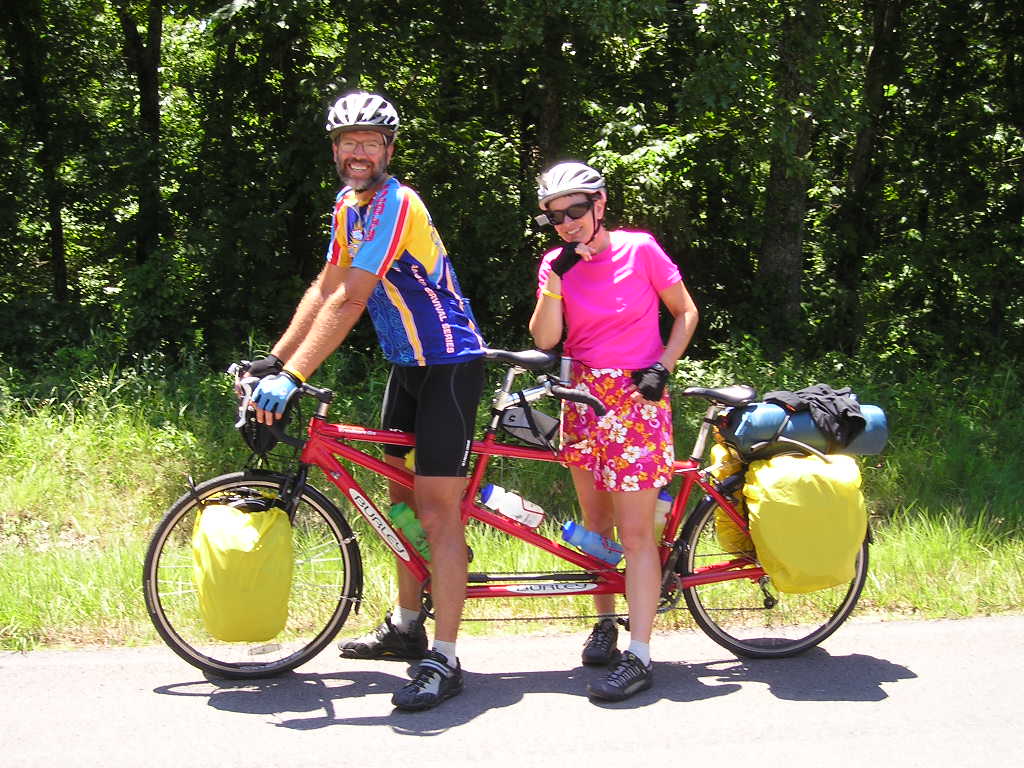 I met a nice eastbound couple today riding a tandem. Dave and Cookie. I always get jealous when I see these couples on tandems because it looks like they are having tons of fun riding along as a team. Today was their 4th day out. I gave them my card and they also had journal on crazyguyonabike. It exists here: http://www.crazyguyonabike.com/doc/B2C
Later in the day a met a nice man riding eastbound from New Zealand. He and I chatted on the side of the road for a good 20 minutes. This is his second time riding across The U.S. He told me that no matter how much time he spends in this country he'll never understand us crazy Americans, but said he really loves this country. He was a trip. All the people in the towns behind me are going to adore this guy. I guess from here I'll start seeing all the eastbound people every day.
There's all these great industrial constructs, I have no idea how these things work, but it's all too interesting looking to be ignored.
I was thinking about riding to past Marshfield and camp in a little town but when I got here I was exhausted and had already ridden 60+ miles. I couldn't find the park so I called the police department and they sent a car to where I was. The police man me told me where to go, but said if I want food I have to ride a couple miles to the edge of town. I found a cheap motel where the food was so I just did that instead. I was too tired to ride back into town. After dinner I took a nap then worked on my journal.
Tomorrow is going to be a pretty long day I want to try to push through to Golden City Missouri. There is a bike hostel there. The day will most likely be 75-80 miles. The couple on the tandem told me that the topography flattens out about 10 miles before Golden City. But I can see on my maps I have a lot of rolling hills to get through early in the day. I assume all those inclines are probably very steep.
I went camera happy today.
Click Here to Visit The Table of Contents
Click Here to Visit Previous Page: Day 28: Eminence MO  to  Houston MO
Click Here to Visit The Next Page: Day 30: Marshfield MO  to Golden City, MO