Day 45 Tuesday July 5, 2005, 57 miles (92 km) – Total so far: 2,658 miles (4,278 km)
56.9 Miles and 4:52 Pedal Time
Click Here to Visit The Table of Contents
Click Here to Visit Previous Page: Day 44: Breckenridge CO  to  Breckenridge CO
Click Here to Visit The Next Page: Day 46: Kremmling CO  to  Walden CO
I woke up at 7am I didn't want to get outta bed. I rolled outta bed around 7:15 and went down stairs and ate breakfast with the kids. I had leftover spaghetti and chicken salad for breakfast. I played checkers with Dorjay while I ate.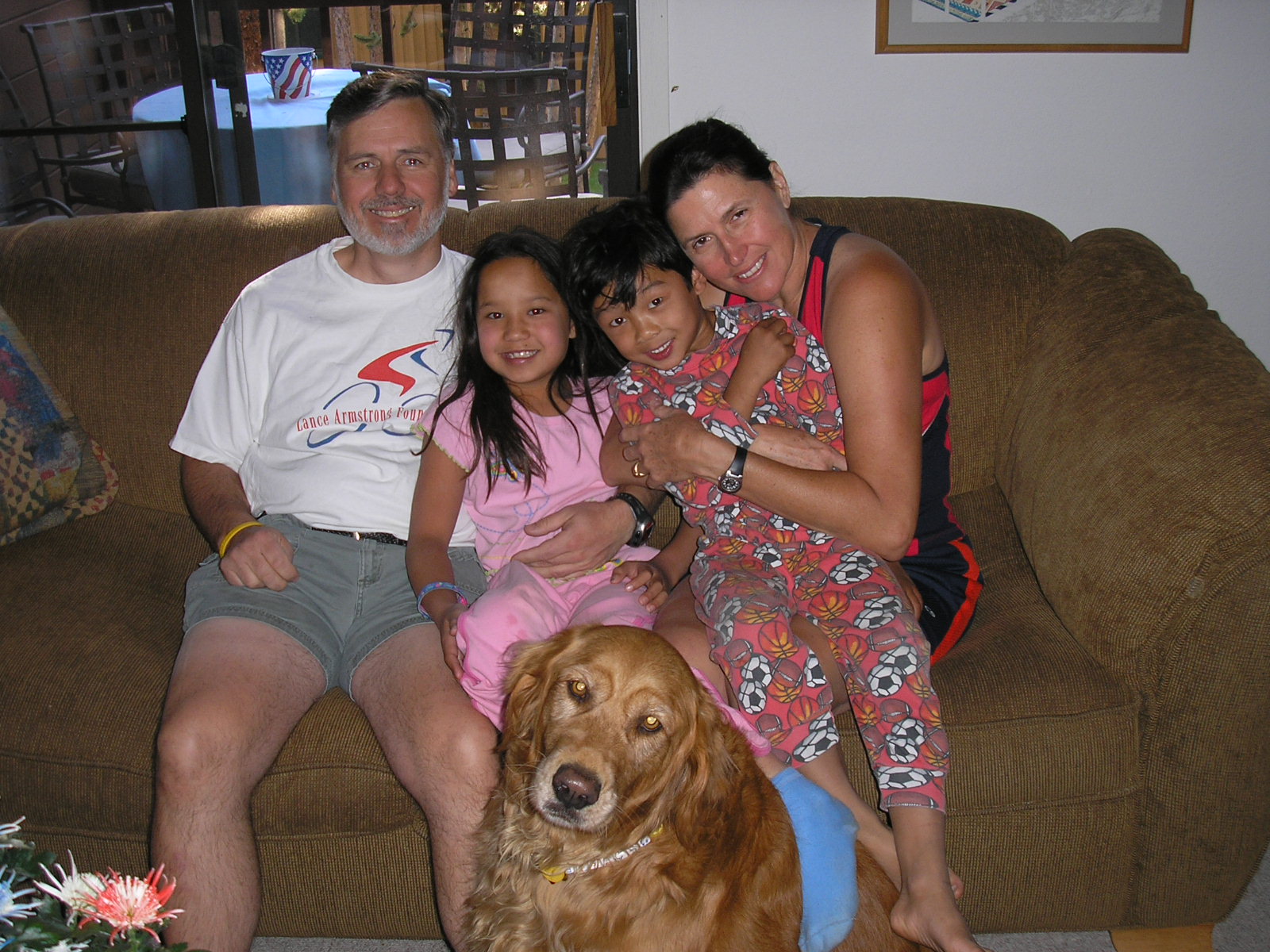 Chris was running out the door for a business meeting and the kids were getting ready to go to camp so quickly before everyone went their own way I was able to get a family portrait of the John family. I had a great time staying with them for the past 2 days. Chris and Tina are remarkable people and I had an enjoyable time hanging out with the kids.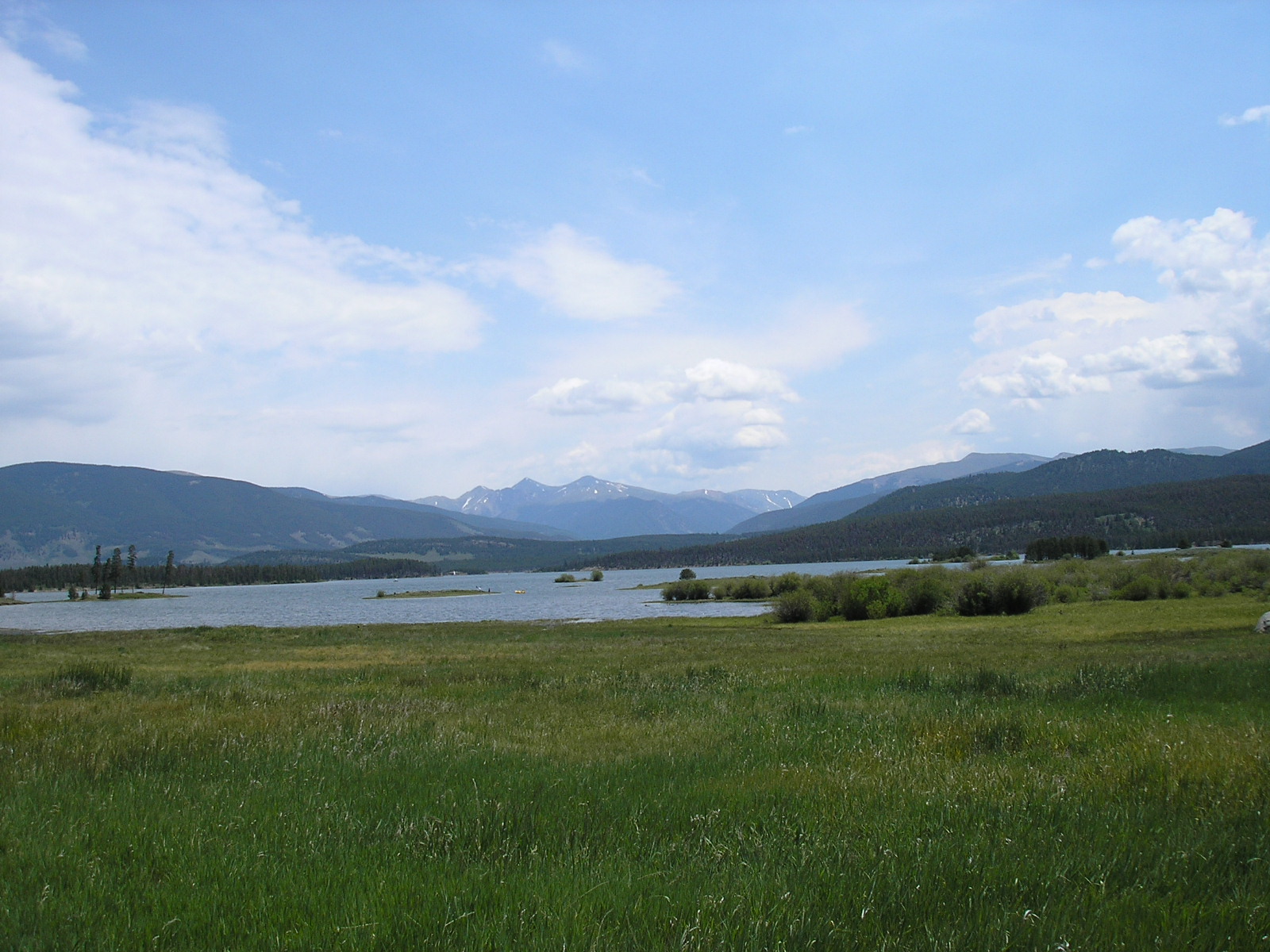 After I left the condo I got on the Breckenridge bike path and rode 8 miles to Frisco. I stopped at the library but this website was down. I went to Walmart city and bought some double sided tape and attached my compass onto the mounting piece of my handlebar bag. I stopped at a few bike shops to buy a few spokes, when I found them the bike mechanic had a real attitude with me and I almost just walked out, but I needed the spokes and was anxious to get on the road.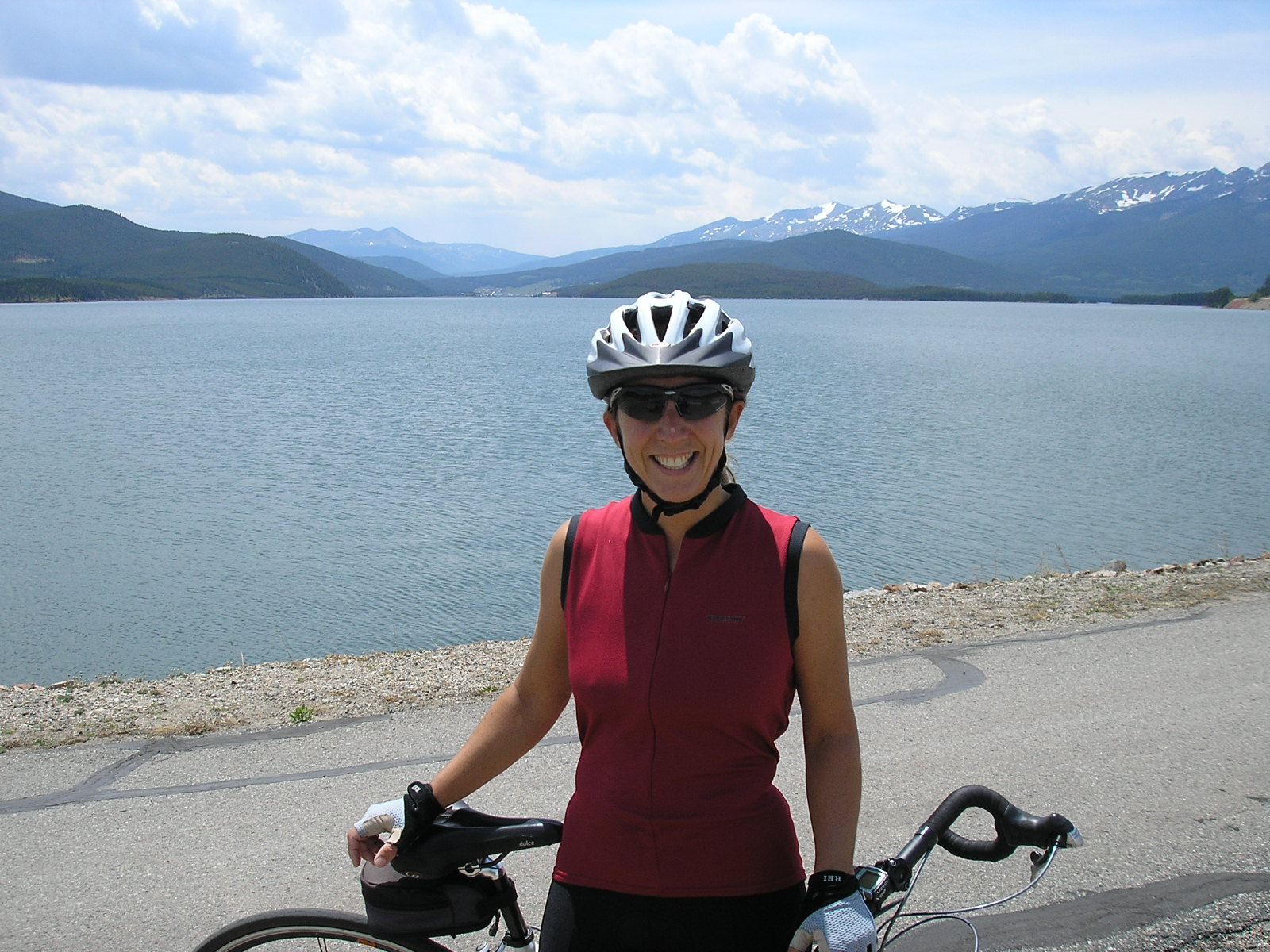 When I was riding the bike path Frisco to Dillion I got confused and wasn't sure if I was going the right way. I stopped a cyclist to ask directions and we ended up talking for a while. Her name was Susan and she was training for a big bicycle race that was coming up. Susan and I rode for a while talking about bike touring. Her boyfriend is riding the northern tier (the northern cross country bike route) right now in a few weeks she is going to fly to Bar Harbor, Maine to meet him and then they are going to tour Nova Scotia.
Most of the today's riding I was descending down the mountain very slowly. Breckenridge was at about 9800′ and Kremmling is at around 7500′ I had some medium headwinds all day long, but I was still able to have fun riding. I stopped too many times to stare/photograph the mountains. The mountains have too much personality for me to not stop and stare. I lose my mind when the shadows from the clouds change all the colors.
2 girls riding eastbound flew past me today while I was sitting on the side of the road opening a can of tuna fish. They should have stopped to talk because I had a message for them from their friend who I passed the other day. But I just waved at them with my orange spork.
Not much happened today, Some guy stopped me to ask where the closest gas station, he asked the right person cause I have all the gas stations on my maps so I sent him in the right direction. I sounded like an expert and I'm not even from around here.
When I got to Kremmling I stopped at the library for a minute. I found the campsite and the motels are advertising $30 for the night. I decided I'm going to camp it looks like it will be a nice night besides I don't think my wallet can handle that. And there is an excellent view of the mountains from the campsite.
I cooked up some pasta, talked to my Girlfriend for a while and bought some beers. I forgot to put on suntan lotion today and my arms got burned.  Tomorrow morning I have a 25 mile hill waiting for me there is also no services all day long. It will be my last day riding in Colorado. Thursday morning ill cross into Wyoming.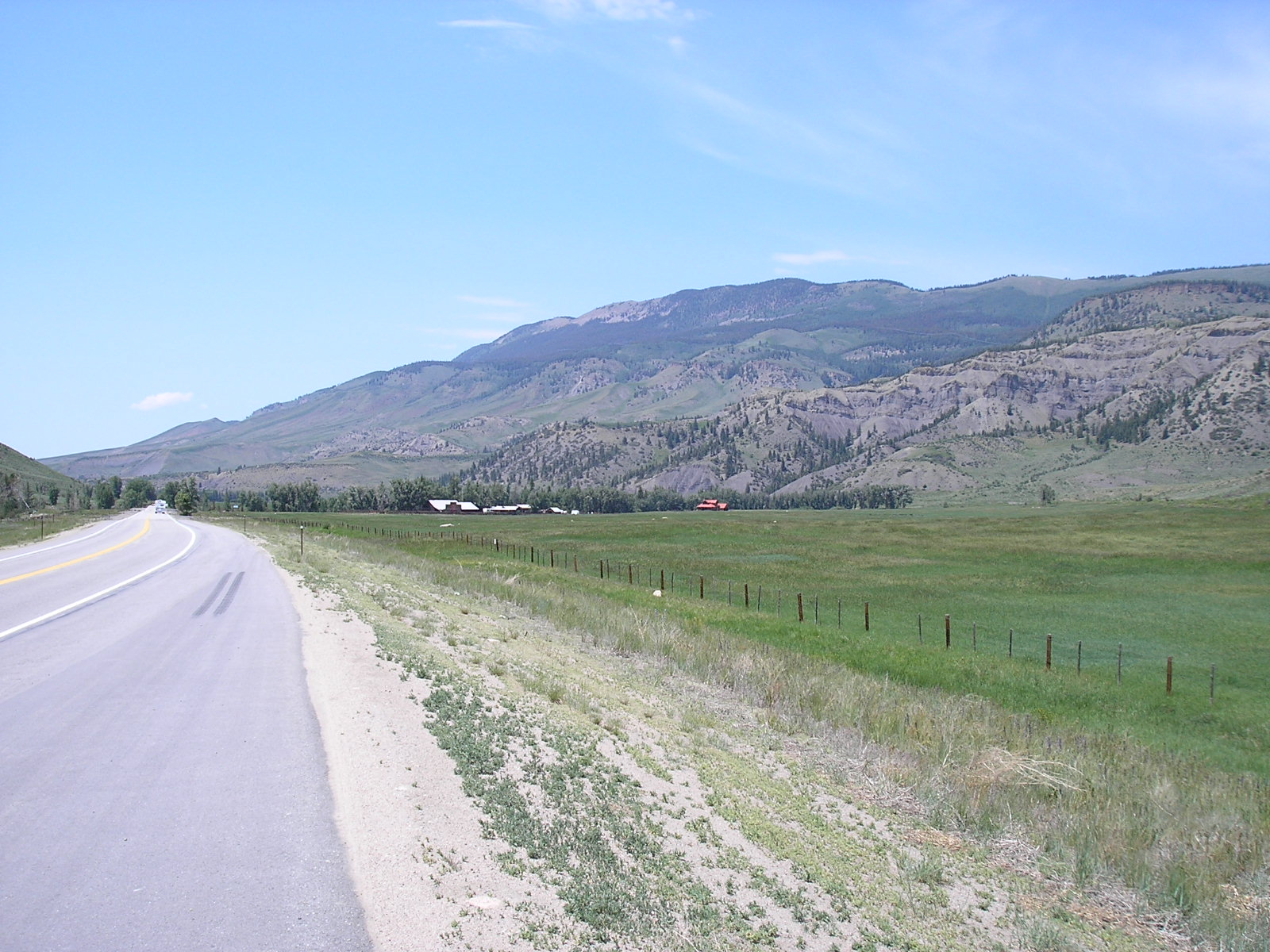 Click Here to Visit The Table of Contents
Click Here to Visit Previous Page: Day 44: Breckenridge CO  to  Breckenridge CO
Click Here to Visit The Next Page: Day 46: Kremmling CO  to  Walden CO