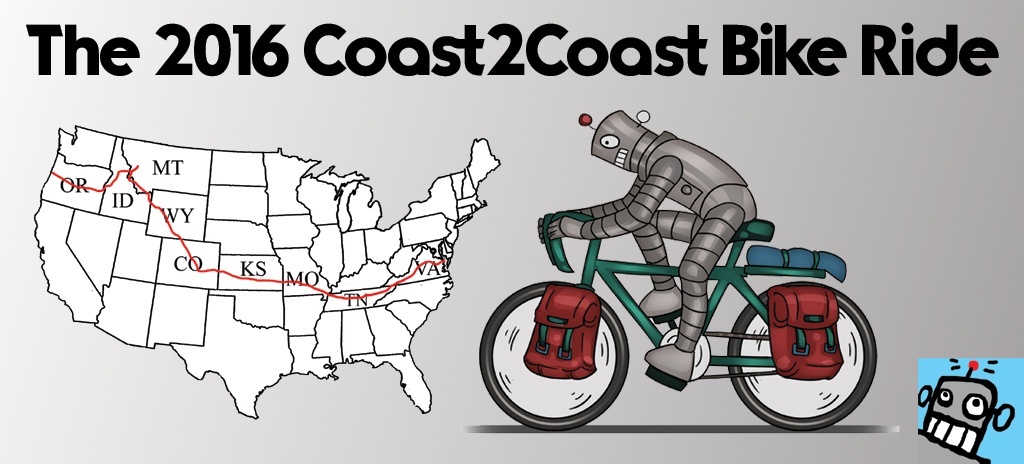 Click Here to Visit The Table of Contents
Click Here to Visit The Next Page: Frequently Asked Questions About The 2016 Bicycle Tour
It's time for another bike tour.
This is true.
The purpose of this blogpost is to announce, kickoff, and introduce the Summer 2016 Bike Ride; this is something that has been cooking on a back burner (with the flame mostly off) for a very long time.
Today's date is December 25th, 2015. To keep things official a cross country bike tour begins with the blog and talking all about it, long before any traveling or bicycling begins.

The Past Tours
This 2016 ride is going to be my 3rd bicycle ride across America. Yes, In both 2005 and 2007, I bicycled coast-to-coast. But before I discuss those trips, let me tell you about how I got into this crazy hobby of cycling across America and how it's changed my life.

It All Started in Architecture School
In 2001 at the ripe young age of 21, I moved to Boston to attend the Boston Architectural Center. The BAC is a work-study program, so all the architecture students work full-time during the day, and go to class at night. It's insane, but it's also a fantastic architecture program.
So every day, I rode that miserable MBTA Boston public transit system from my home in Jamaica Plain to my job in Cambridge. Occasionally, my roommate would give me a ride to work. One day during our commute, I saw all these people riding their bikes along the Charles river in the freezing cold winter. And I said, "I think I would rather ride a bike in the cold than ride that awful subway." A few days later, I bought a used hybrid bike and started riding 5-miles each way to work everyday. I quickly fell in love with bike commuting.
A year later while living in Boston, I started dating a girl who lived in NYC. And almost every weekend, I would travel by bus or car to NYC for a few days, and I'd take my bike with me. I went back and forth between Boston and New York so many times, I felt like I knew the 4-hour trip like the back of my hand.
One day I said, "I wonder if I could ride my bike from Boston to NYC?" And thanks to the internet, I quickly found a route that people were riding from Boston to NYC for an Aids fundraiser.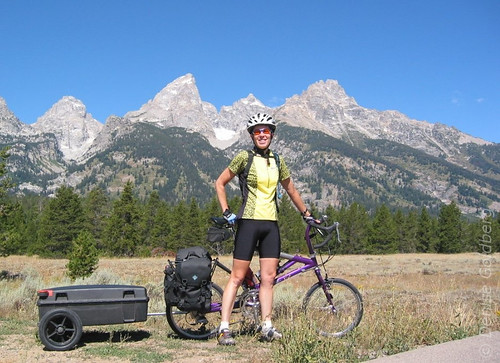 More importantly, while doing that research, I found the journal of a 50-year-old woman. She was in the middle of cycling clear across America. Every few days, she would update her journal with the latest stories and pictures from her biking adventure. I immediately became hooked. I read a few pages of her journal every day and read everything she'd previously written. Each day, I would check several times, hoping she would post an update. Then I started going down the rabbit hole of reading many journals about people bicycling across America.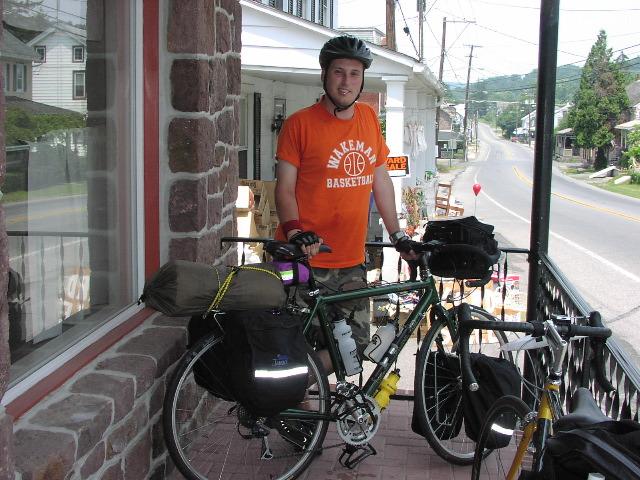 A few weeks later during the summer of 2002, I took my first bike tour; I successfully rode from Boston to New York City and before I finished that trip, I knew I would someday ride across America. I rode from Boston to New York City a few more times, and did a small tour from Newark, NJ, to Baltimore, Maryland.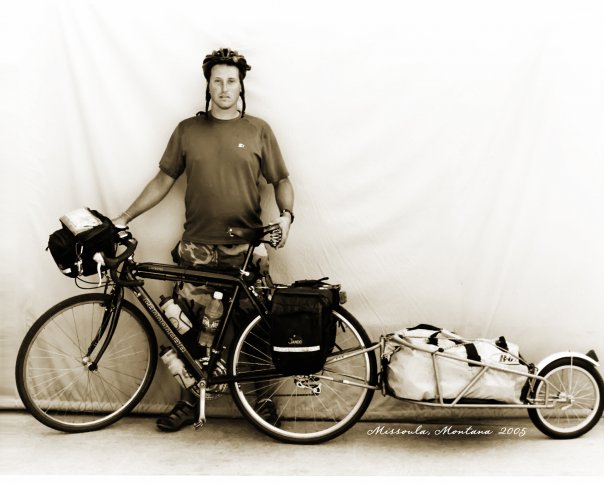 In May of 2005, I set off to take my first cross-country trip. I rode from Virginia Beach to the Oregon coast over the course of 77 days. I followed a very popular bicycle trail called the Transamerica Bicycle Route, and I primarily rode by myself. While I was on the road, I wrote an online journal of that trip, which was very similar to the journals that inspired me. The journal became more popular than I ever imagined it would.
After that 2005 Transam ride, I became obsessed with the Appalachian Trail (AT). I read all the books about it, learned the history, and was forming a plan to disappear for 6 months after I graduated from school.  I was going to backpack from Springer Mountain in Georgia up to Mount Katahdin, Maine.
During the summer of 2006, I spent about 3 weeks on the AT and it kicked my ass. I backpacked from the New Jersey/Pennsylvania border to upstate New York, and then around the White Mountains. After that trip was over, I was eating BBQ with my best friend Chuck in Manhattan, and we were discussing graduating college. l kept talking about hiking the AT. He said, "Hey, if you want to cycle across the country again, I would definitely go with you."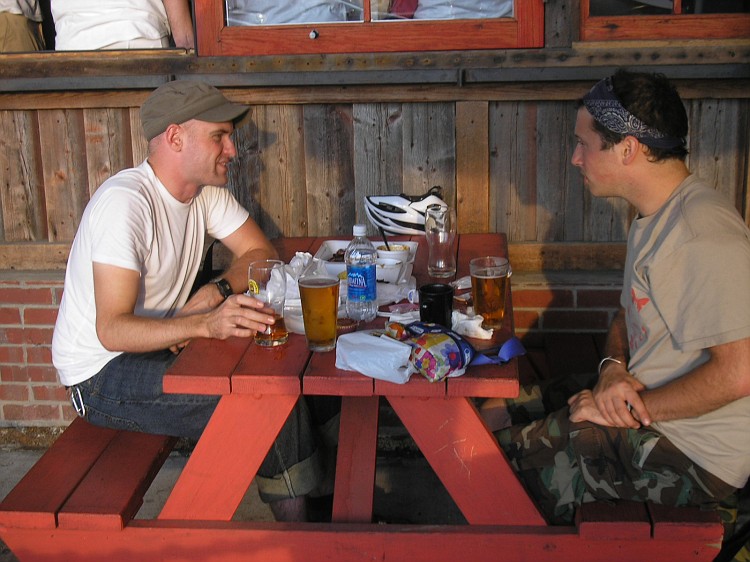 I didn't even think about it. I just said, "Done!" And the 2007 bike trip was born. My other best friend, Jamie in Boston, caught wind of this trip while it was being planned. He said, "If you guys cycle across America, I would love to join you."
In June 2007, we left the East Coast from Bar Harbor, Maine, and cycled to the coast of Washington and then down to Portland, Oregon. Six months before we left, I decided I was going to make this a one-way trip. I would not return to the East Coast after the bike ride was over.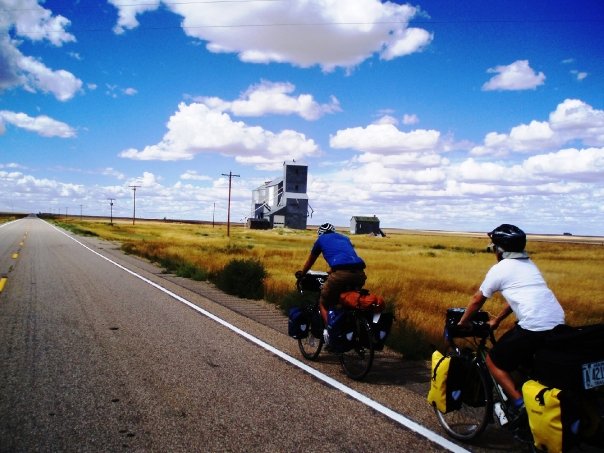 We rode about 5,000 miles over the course of 90 days. I wrote another very popular blog about the trip, and I started a new life in Portland, Oregon. I never moved back to the East Coast and have been living in Portland for eight years now!
Those two bike tours drastically changed my life in sooooo many ways. And I have consistently thought about those two trips every single day since.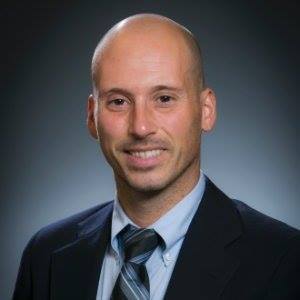 It's 2015. What the hell have I been doing since 2007?
Too much has happened in the past 8 years. I'm not even going to try to summarize what has gone on.  Essentially, I am 8 years older now, and after recently reading some of my old bike journals, I'm not convinced I've grown any more mature.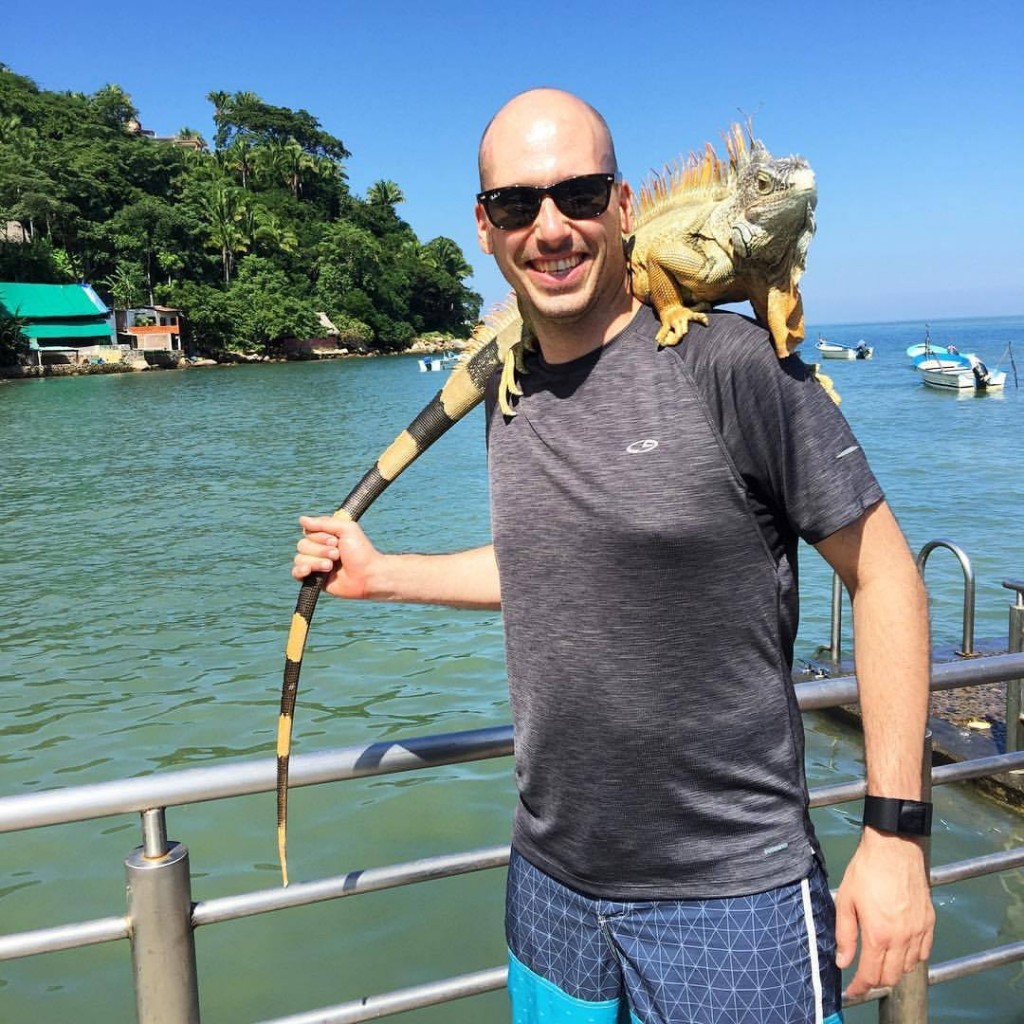 In the past 8 years many things have happened and projects have been completed. However there are 3 key things that really helped me arrive at the fact that now is the time for a bike tour.
I obtained my license to practice architecture in 2013. This was something I had been working towards for 15 years and by the end I was thoroughly obcessed with it. Just like architecture school.
I started writing a blog about architecture for other young architects, immediately after I obtained my license. Part of the inspiration for starting this blog was the success from my previous bike journal experiences.
I became self-employed at the end of September 2015. I am currently working as a consultant with a residential home builder. I am also making some money through products and services I sell on the architecture blog.
I have basically been working around the clock for the past 3 years focusing on getting my license, building the blog and becoming self employed.  While my resume and project list is very impressive, unfortunately there has been very little downtime.
I have postponed traveling or taking a bike tour until I have more money, time, a better job or whatever.  While I have been waiting for years, I have decided it is time to stop waiting. This is also why I am self-employed now. With the type of work I have been doing, taking off for 3 months to ride bikes just wasnt realistic. By becoming self-employed my #1 goal is to design a life that allows me to travel or take a bike tour, while doing work that keeps me excited and connected to my passions..
My enthusiasm and work ethic is significantly stronger when I am working for myself, rather than for other people or businesses. I have never been a great employee.  I am not taking on projects, or getting involved in situations with work that just don't get me excited. While I work around the clock on all types of things, I have never been this happy and excited about what I have been putting out into to the world.
Now is the time for me to take another bike tour. I have been disconnected for too long and I have run out of time waiting for a perfect situation that will never arrive.
The Plan
My plan is pretty crude at the moment, but here it is:
Start planning this trip, and write about everything.
Find some bicycle touring gear. (I have nothing right now)
Attend the American Institute of Architects conference in Philadelphia at the end of May 2016.
After the conference, find a spot somewhere on the Atlantic Ocean, and start cycling back toward the Oregon Coast.
It's a pretty simple plan.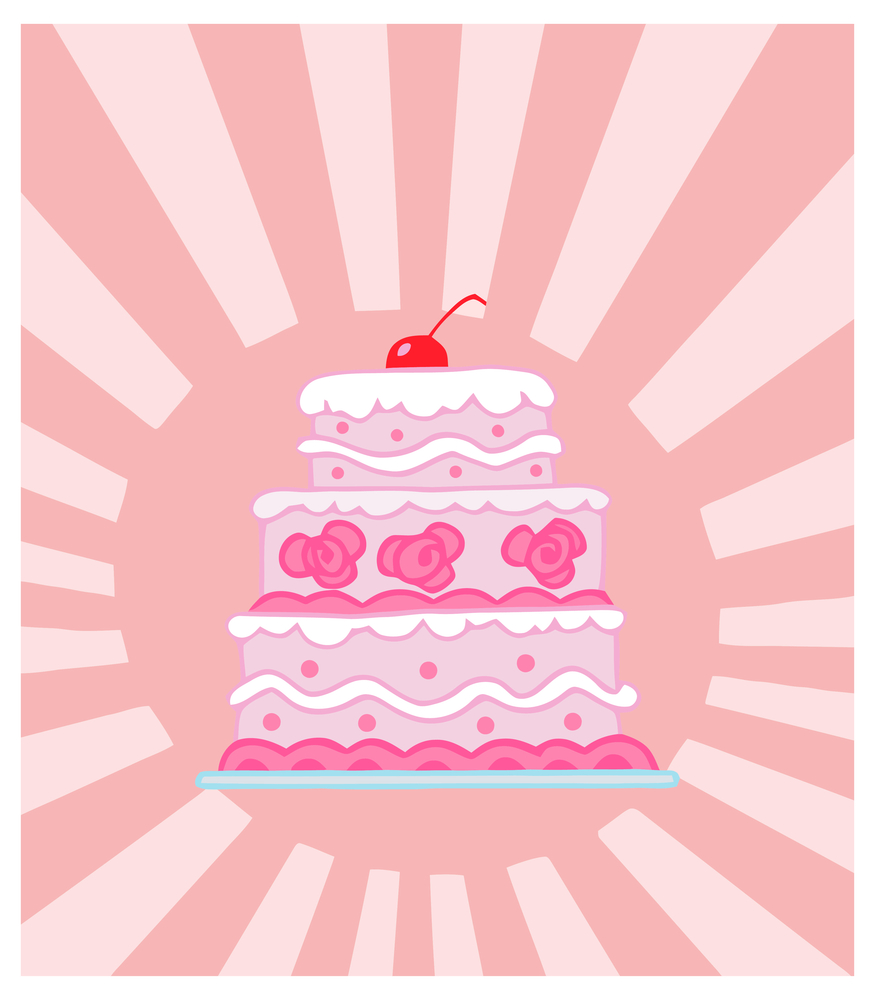 The Triple Tiered Approach to keeping a Bike Journal
The world has changed significantly since 2007. The internet has changed even more than the world has. For this 2016 bike tour, I have decided to take a new approach about how I write my blog.
In the past, I used to host my journals on a website that hosted journals of all touring cyclists. This was perfect because I knew nothing about building websites. And SEO and social media didn't really exist in 2007. I think everyone was just trying to figure out how to use Myspace back then. Hosting my journal on that old  site was great because it was cataloged amongst many other bike journals. And while I was on the road, I essentially had a built-in audience.
And now here we are in 2016. And in the past 3 years, I have learned more about the internet, social media, and blogging than most people ever will and am currently earning the bulk of my income from my architecture blog, YoungArchitect.com.
From the success of my architecture blog, it just makes a lot of sense for me to build my own website for this next bike trip. I will heavily incorporate social media into this trip and start using video. Basically, I am going to apply all the knowledge that I acquired from working on Young Architect to Coast2CoastBikeRide.com
I am going to attack writing this blog in a 3-tiered approach. Let me explain this idea:
Tier 1: I will write the blog like a regular journal. I love to write and tell the story. So I will keep doing that.
Tier 2: I will record a video of me reading the blog to you, and splice in the images. Then you don't have to just look at my talking head.
Tier 3: Once I start riding and posting every single day, I will use the audio from my videos and post them as podcasts on iTunes.
That way, everyone can follow along, using several mediums. This content will also be all over Facebook, Twitter, Instagram and Youtube.
Why this multitiered approach?
A lot of reasons.
I'll be completely honest: I want to learn video and podcasting. This is territory I know absolutely nothing about, but I'm very interested in it.  At the moment, creating video is pretty awkward for me, and I want to consistently make many videos on an regular basis to really figure out how to use that medium and dial it in.
I'll always write the written blog. I really enjoy the act of sitting down, crafting a post, and telling the story of what happened with my pictures. When I rode in 2007, I made a deal with Jamie and Chuck that I had to get their signoff before I published anything. They hardly ever objected to anything I wrote. But by doing this, I also learned that I really enjoy reading my own writing in my own voice.
So I am going to carry on that tradition in this 2016 bike tour, except, I am going to read the blog posts to you on a video.
Due to the amount of questions I have had about the Triple Tiered Approach I have created a completely separate blog post about it.
Why not just write about your trip on Young Architect?
That's not a good idea.
Young Architect is a website for other Young Architects. It's a site about architecture school, the Architecture Registration Exam, practicing architecture, and lots of stuff that only architects are interested in reading about.
Young Architect is a completely different audience than the bike-touring crowd. If I start posting the bike journal there, it would dilute the brand that I have worked really hard to build.
It's easier for me to compartmentalize and keep the two projects completely separate from each other.
I have one last thing I need to discuss in this bike journal.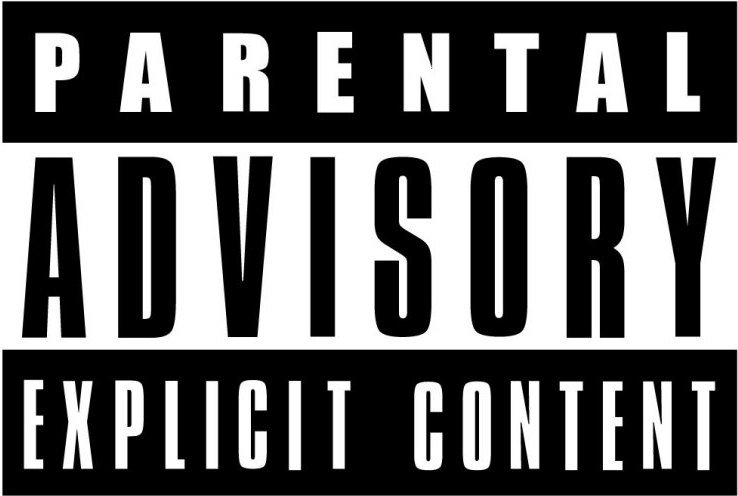 How I will write the blog.
I constantly got a ton of negative feedback about my previous bike journals because people get upset that I use the eff word or I occasionally say something inappropriate.  I have never actively tried to offend or insult anyone it was never the goal, but more importantly I'm just being myself.
If saying fuck is congruent with the situation, because I dropped my phone, was stung by a bee and got a flat tire all within 15 minutes, then im going to say it. I don't care.
I will write this bike journal as if I was reporting what happened to my best friends Jamie and Chuck.  I will be myself and not pretend to be someone whom I am not.  By being myself means that I swear at appropriate times.
I don't want to make this journal appeal to everyone and I'm not even going to try.  I sometimes listen to this popular internet podcast and the host make such a big deal that everything is G rated and family friendly, that it starts to feel like he is talking to everyone like they are 5 years old. I think what's worse is that he thinks that little kids are tuning in to listen to him talk about SEO, the internet and google.
If swearing on the internet bothers you then don't read, watch or listen.   I can't tell you how many conversations I have had with people who try to tell me how to write my journals or blogs. It always ends with me saying "Write your own journal" or "please stop reading or paying attention".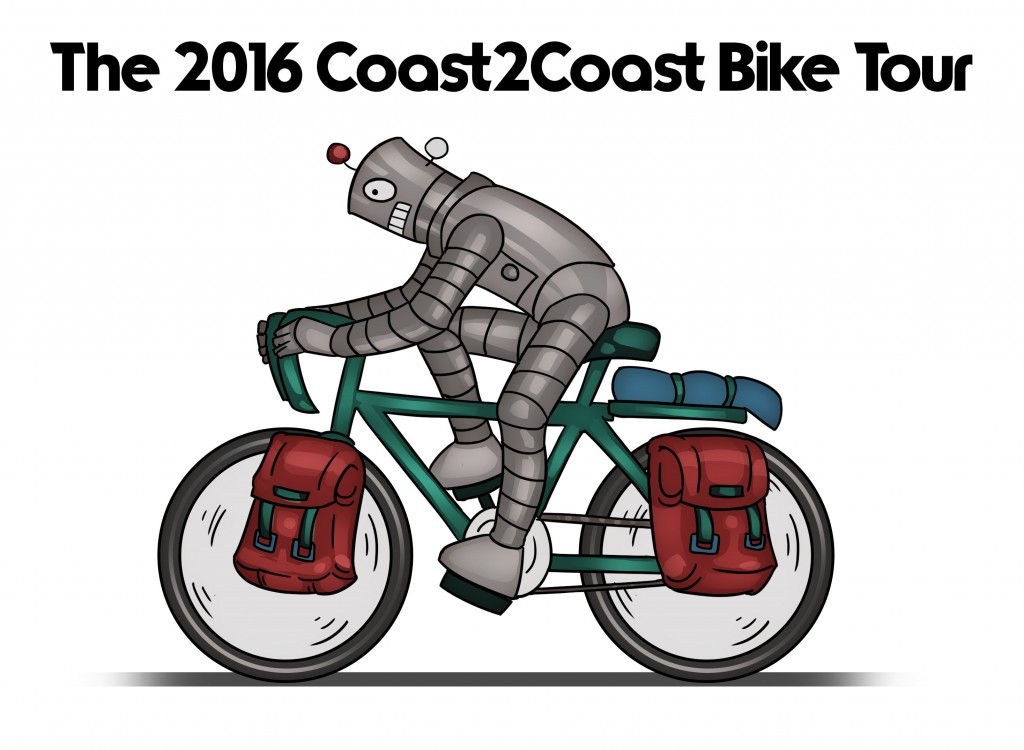 The 2016 Bike Tour
I think I have said everything that I wanted to say.  I'm sure there are a million questions. There always are, and I will answer those in another blogpost.
I am super-excited about taking this bike tour, and about bringing you along with me.
Let's do this!
Click Here to Visit The Table of Contents
Click Here to Visit The Next Page: Frequently Asked Questions About The 2016 Bicycle Tour