Click Here to Visit The Table of Contents
Click Here to Visit Previous Page: ROUTE: The ol' Bike Route 76
Click Here to Visit The Next Page: Day 0: NYC  to  Norfolk VA
Day -1 May 20th, 2005
I woke up around 9am. I went out the night before with Chuck, Bonnie and Ryan for a couple of Budweiser's.  I had pretty intense dreams; I usually do when I mix alcohol and sleep. I frantically started cleaning my room which was still a disaster from final crunch time with design.
My grandfather and I tried to start my car again but still didn't have any luck, I finally called AAA and they got my sonofabitch car running no problem. I laid out all my gear on the living room floor and packed all my bags. I had a little while before Bonnie came to get me so I watched this terrible movie with my grandmother about orca whales and this awful fisherman that was trying to catch one and he just ends up killing a whale.
Bonnie came at 2:30 and we left for CT. There was traffic the whole way to CT we stopped at a rest stop and I went to order a coffee and bumped into my friend Sady who taking the Chinatown bus up to Boston for the weekend. It was nice seeing Sady before I left.
It took 2.5 hours to get to Connecticut. We arrived the same time as Chris Bert (my best friend from high school). I started cooking the ribs immediately upon arriving at my mom's. Jamie O'Brien (my best friend from Boston) showed up shortly and we all started drinking. The ribs took 2 hours to cook and they were absolutely delicious. Chuck D (my best friend from architecture school) arrived shortly after we started eating. Chuck is leaving on Sunday night to spend 5 weeks studying in Italy with the architecture school.
My mom, my stepfather and all my friends hung out all night drinking, eating BBQ and telling jokes.  Jamie and I told a couple of stories about all the tom foolery from when we lived together in a tiny apartment in Boston. I had so much fun.
After dinner we sat down by the lake and drank some more of the fancy German beer that Chuck brought. My brilliant cat Mr. Timmy joined us. I realized that this is the party that we always have at my Mom's house when ever she left town. Except for once she joined the party.  We all laughed really hard for about 40 minutes and everyone crashed…
Chris Bert and I said goodbye, he was leaving early in the morning. He goes to college in Texas so I probably won't see him until December.
I'm going to miss these people a lot. I'm truly blessed to have such beautiful friends.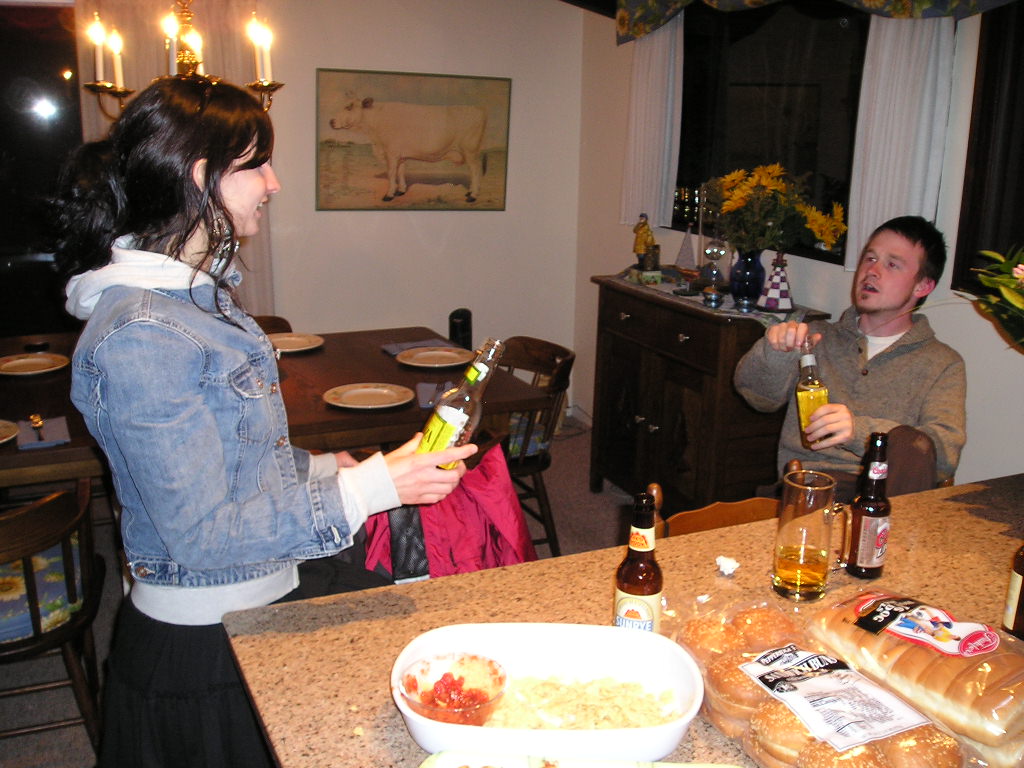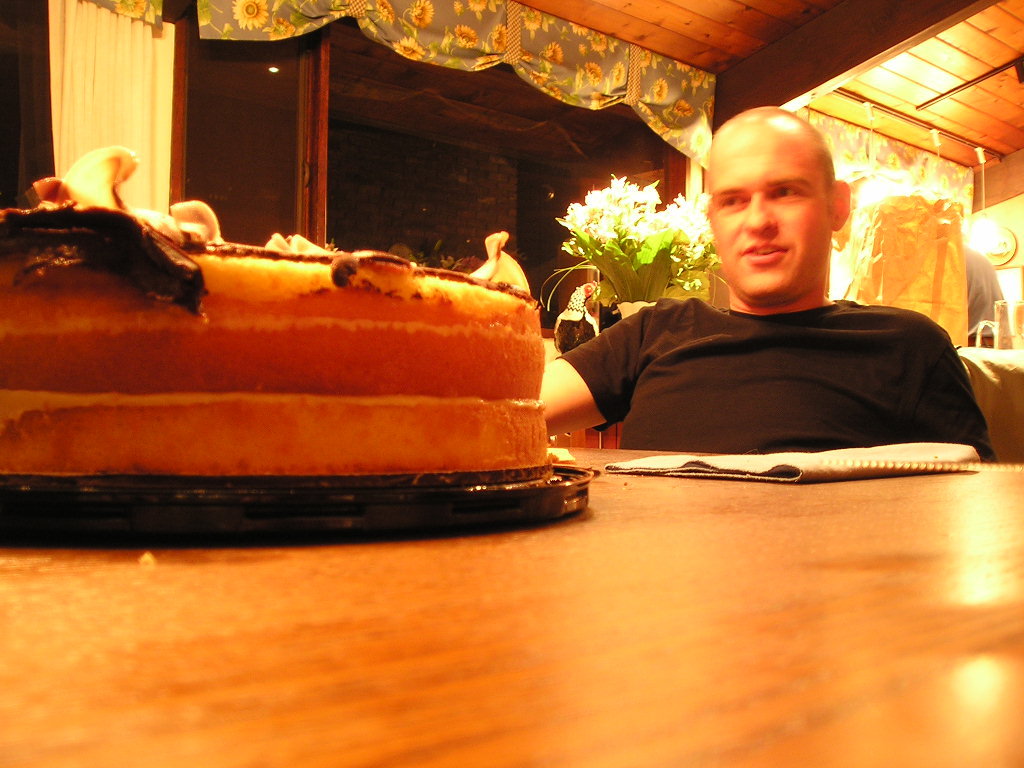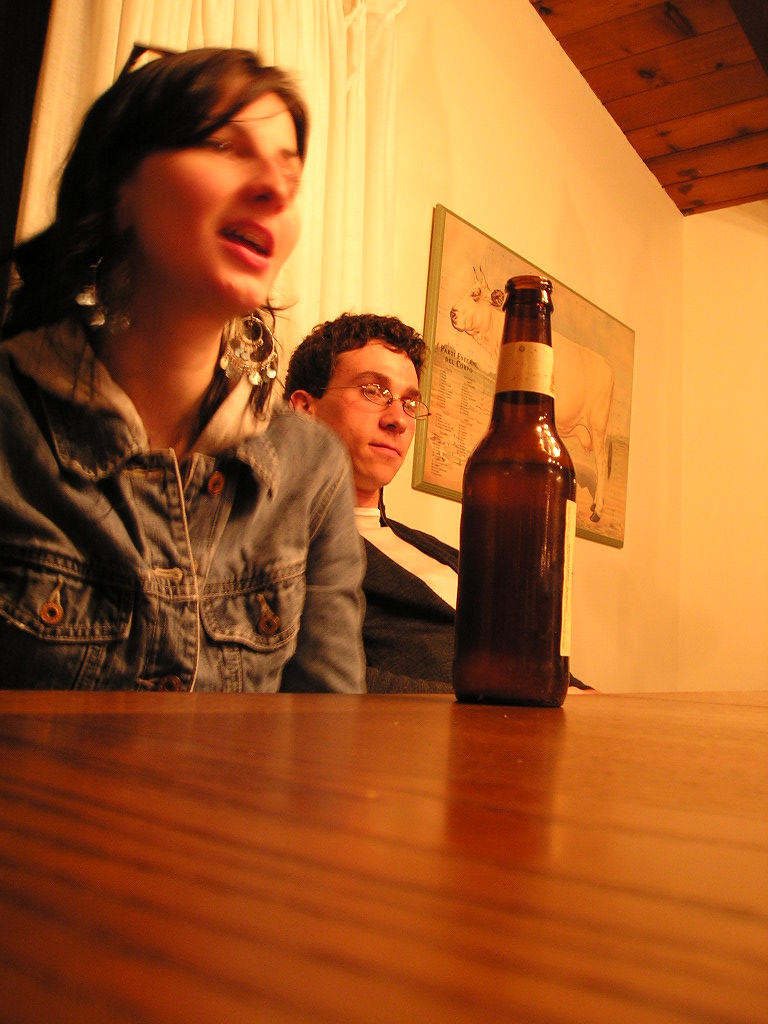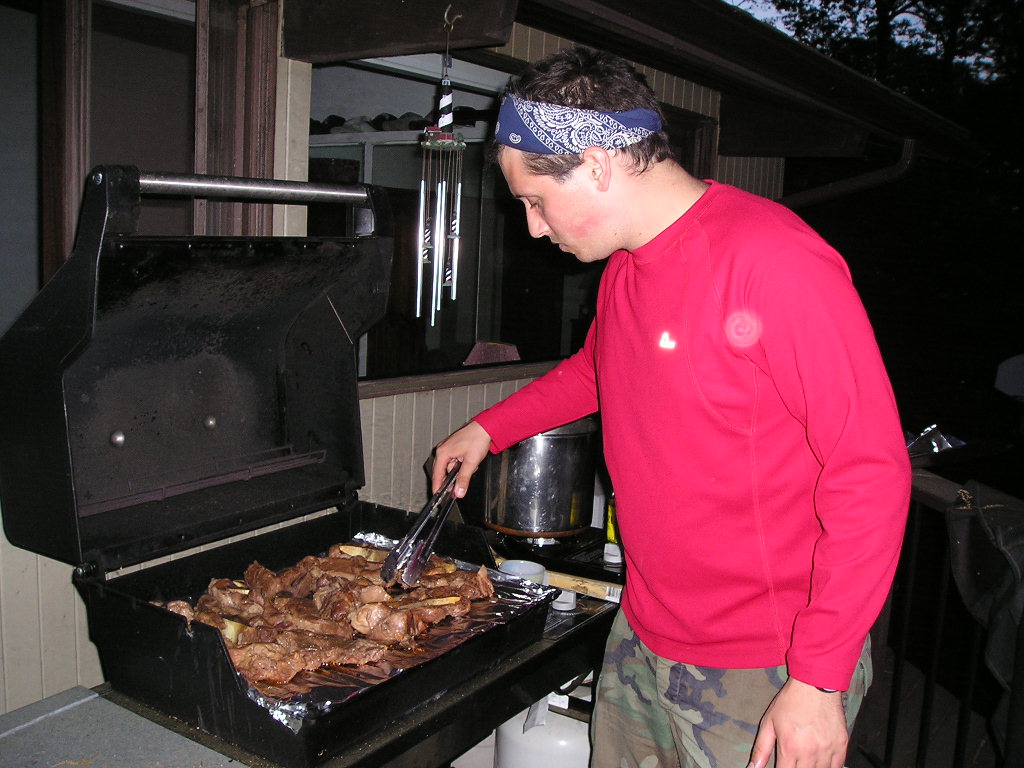 Click Here to Visit The Table of Contents
Click Here to Visit Previous Page: ROUTE: The ol' Bike Route 76
Click Here to Visit The Next Page: Day 0: NYC  to  Norfolk VA