Click Here to Visit The Table of Contents
Click Here to Visit Previous Page: Day 0: NYC  to  Norfolk VA
Click Here to Visit The Next Page: Day 2: Jamestown VA to  Glendale VA
Day 1 Sunday May 22, 2005, 75 miles (121 km) – Total so far: 75 miles (121 km)
I woke up at 8am and grabbed a cup of Joe and an apple at the 7-11. I hate this motel. I hope I never come back here ever again.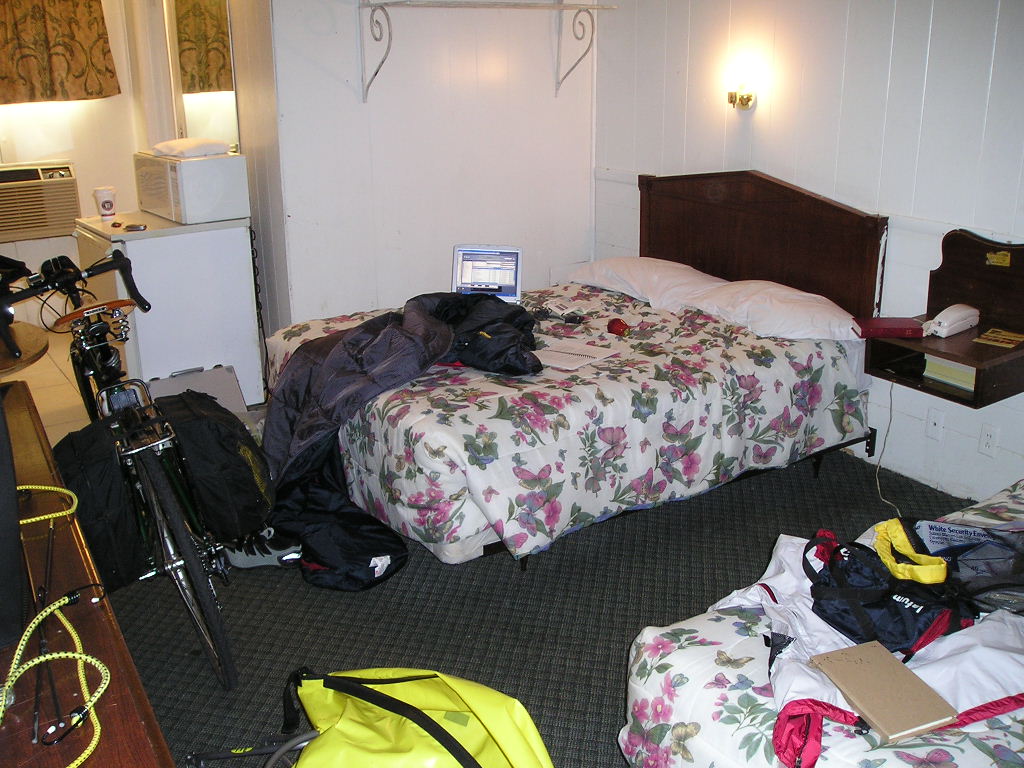 I blasted some Metallica's "And Justice For All"on the laptop, worked on the journal, took a shower, fixed the wobble in my back wheel, checked my tire pressure and repacked my bags. It was a productive morning.
Looking at my maps, I realized that I need to cross a very large body of water on an interstate bridge that didn't have a bike lane. I wasn't quite sure how that is going to be achieved.
Turned in my key and stretched my legs and started riding north around 10:30 am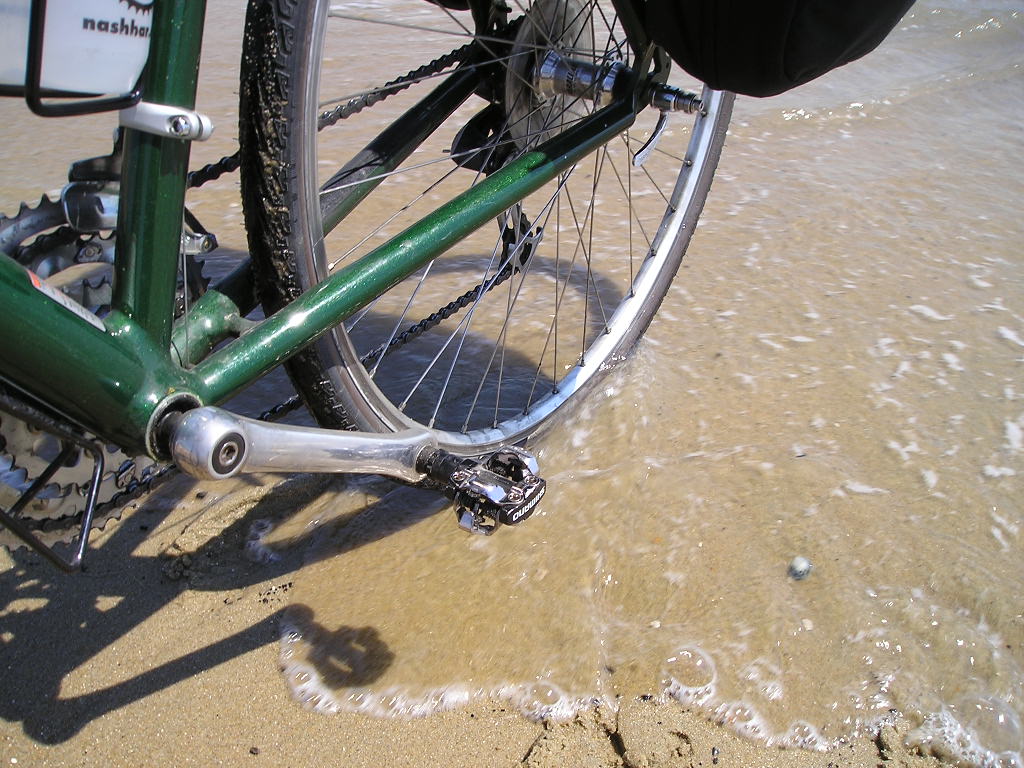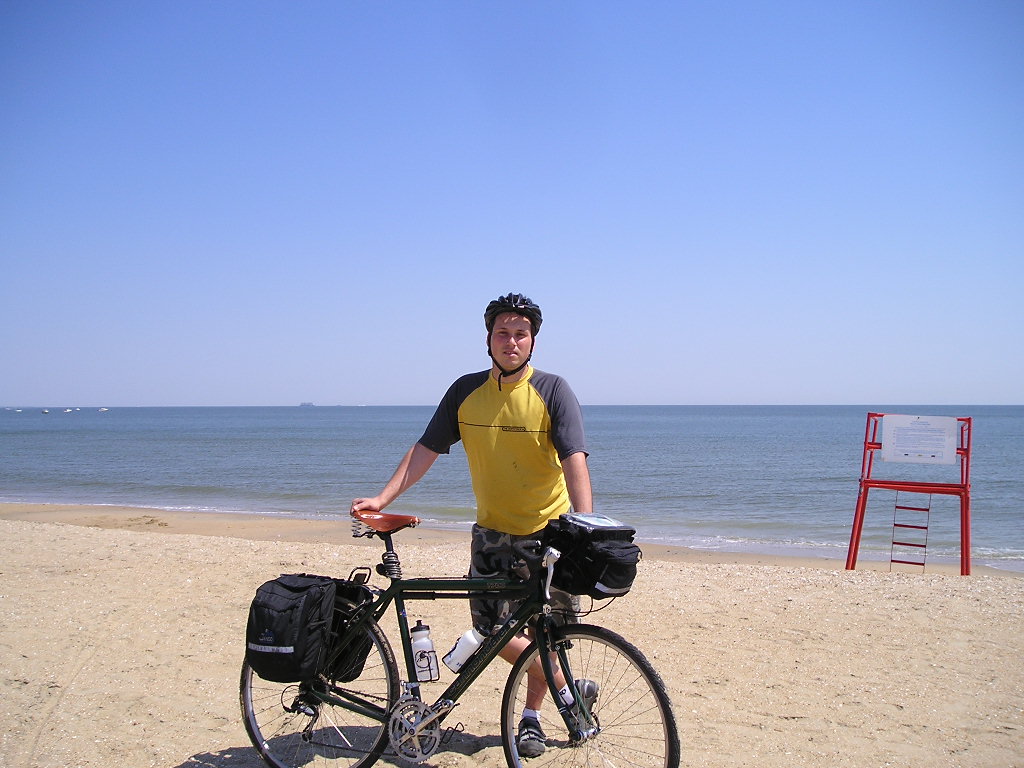 About ¼ of a mile up the road from my motel was about 4 more motels that were all nicer and cheaper. I'm an ass for not riding for another 5 minutes. Ugh. Oh well.
I rode through Norfolk along Ocean View Ave. I stopped on the side of the road to consult my map and this super cute little old man pulled over and to see if I needed any directions and to make sure I wasn't lost.  I told him "Not Yet!" and how I was riding cross country.
I stopped at one of the beaches and to dip my rear wheel into the AtlanticOcean. It is a tradition amongst cross country cyclists to dip the rear wheel in one ocean and then front wheel in the other ocean on the other side of the country.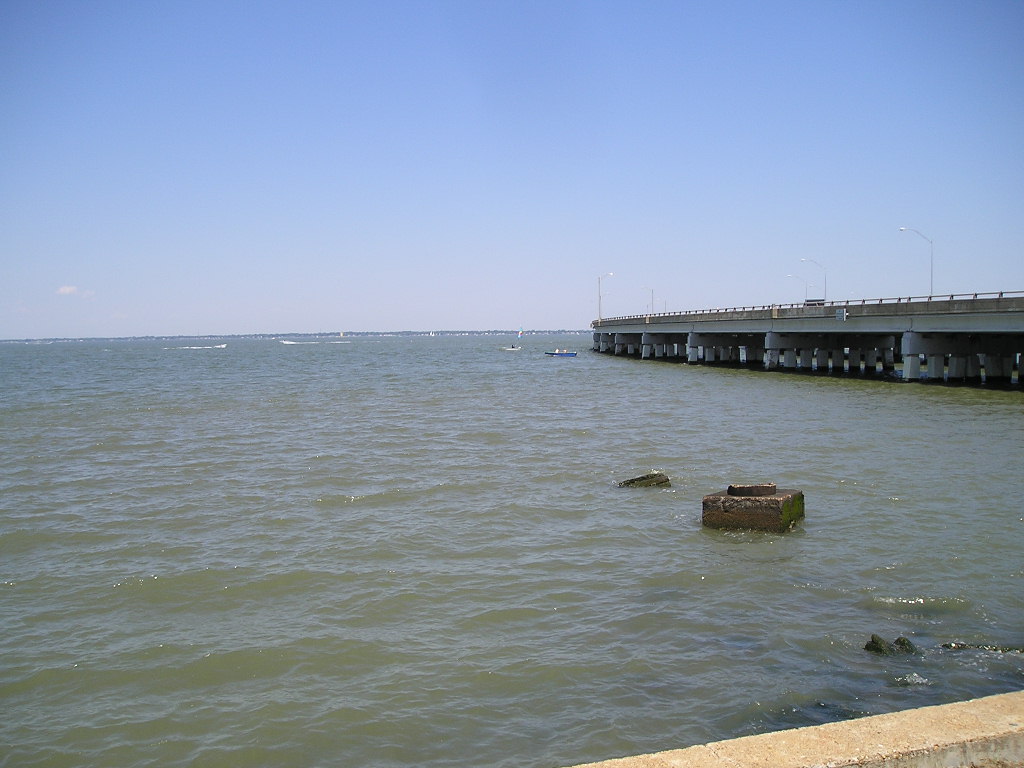 When I got to the bridge at Interstate 64 there was big sign that said no bicycles or pedestrians so I unhooked the trailer and waited at the entrance ramp for about 20 minutes. Eventually a guy with a pickup truck drove up and gave me across the bridge. He was a cyclist and he knew exactly why I was sitting there. I told him about my trip, while we listened to Bruce Springsteen's Born in the USA.  He said he would pray for me and dropped me off at the first exit after the bridge in Hampton.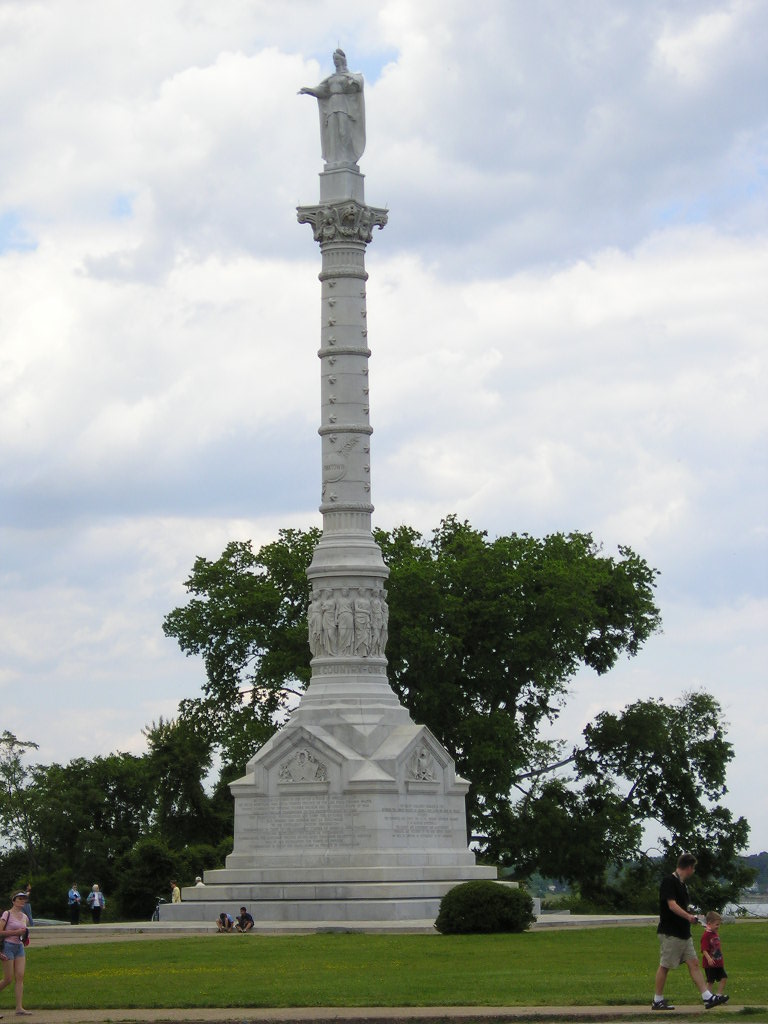 I grabbed some food in Hampton and then started riding towards Yorktown. There were very strong headwinds all the way to Yorktown, but besides that it was beautiful out. I found the monument in Yorktown, the very official beginning of the Trans Am bicycle trail. I relaxed for a little while. I rode about 40 miles just getting to Yorktown. It was a great feeling to finally begin this bicycle route.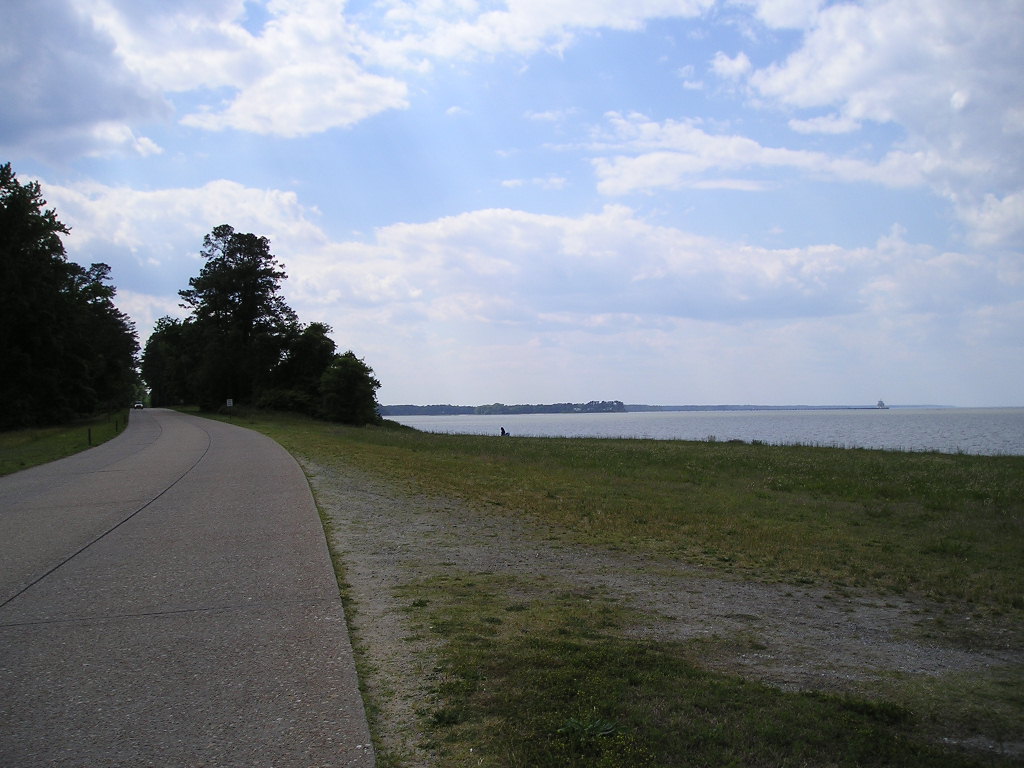 The route begins riding along the Colonial Parkway out to Williamsburg with is along the York River and then I goes into the woods. The parkway is paved in concrete (no bumps) and the topography is very flat. After I got to Williamsburg I grabbed and ice cream then a cup of Joe and rode my bike all over historic Williamsburg.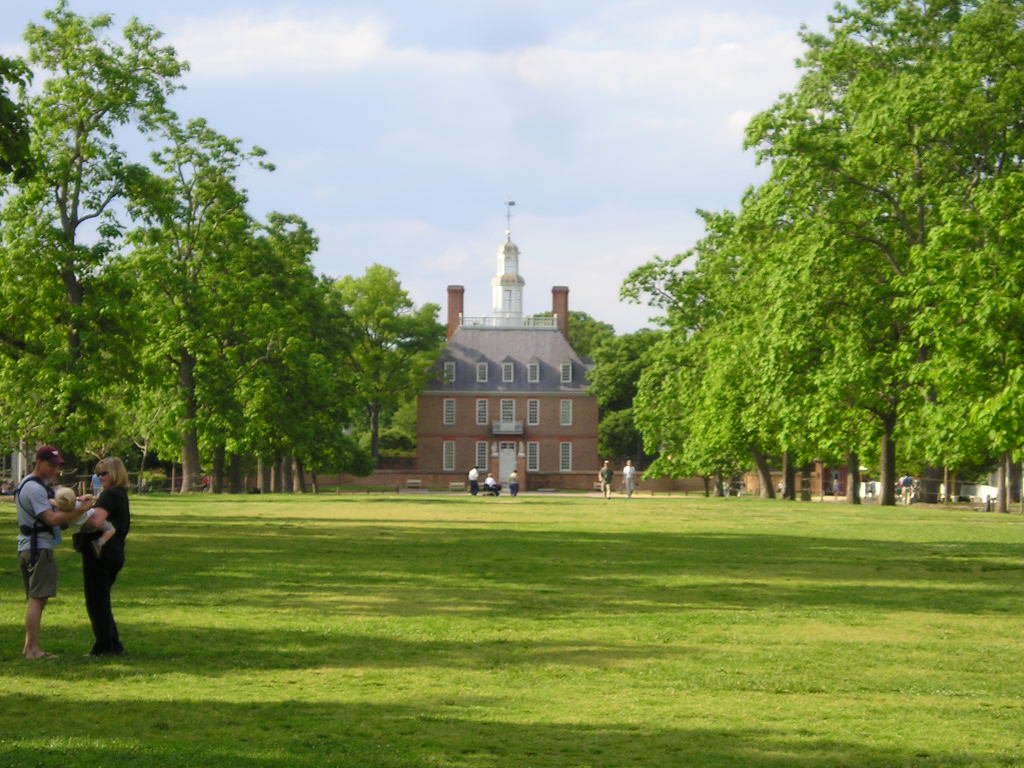 It seems like Williamsburg was packed with middle-aged women all buying tons of useless souvenirs. There were so beautiful brick buildings. When I was checking out the courtyard at the college, I chatted with 2 ladies having a picnic who recently toured all over Europe by bicycle. They knew all about the Trans Am.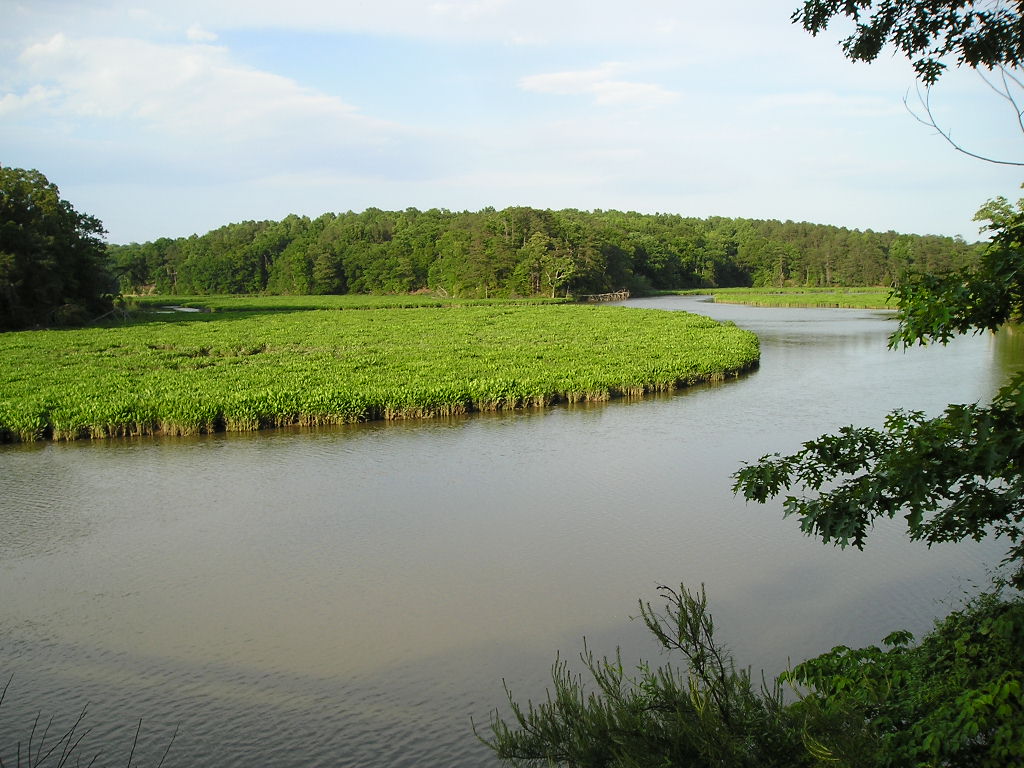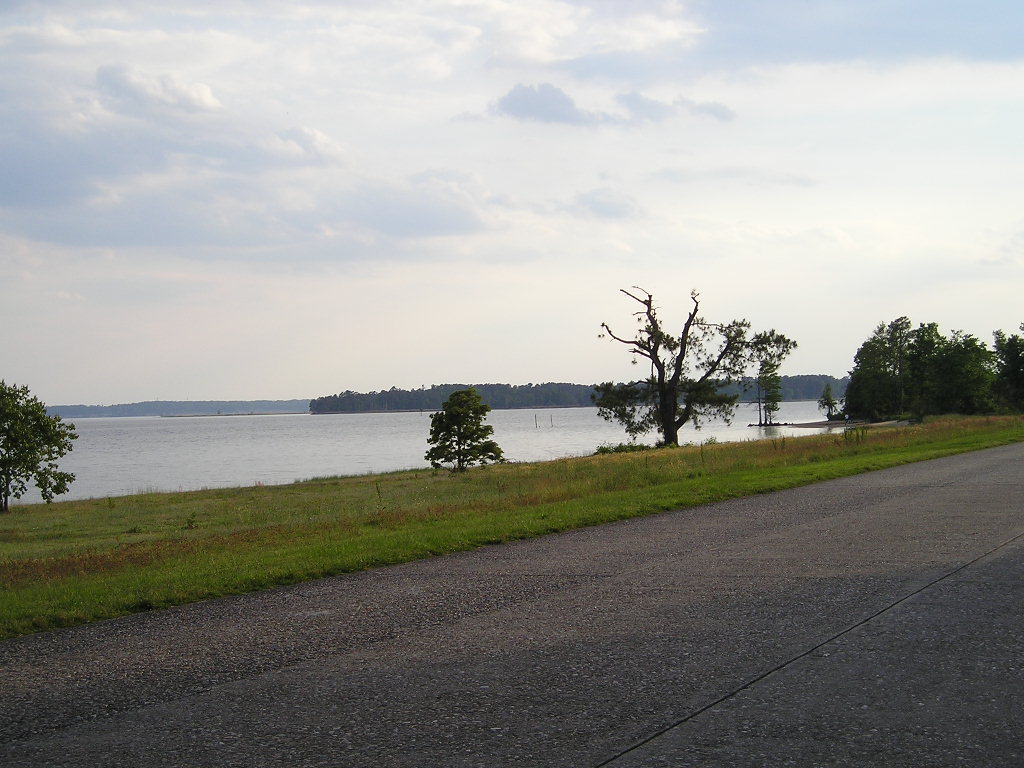 It was getting late so I found the colonial parkway and rode that out to Jamestown. The Colonial Parkway is such a beautiful road to ride bikes on I didn't want it to end. The campsite was end of the parkway. The grocery store was closed so I rode up the block about 2 miles to a 7-11 a kid told me about, there was a huge grocery store up a little further, I didn't care.  So I rode a few more miles towards Williamsburg and found the grocery store. I ate a huge subway sandwich and then bought some misc. groceries. Then rode back to the campsite.
It was very dark at the campsite so I camped next to the bathhouse. There campsite was pretty vacant and everyone there was in an RV. One RV had all these little cages setup outside under a tarp and each cage had like 5 small dogs in it.  It was like a weird puppy farm. I setup the tent, took a shower and went to sleep around 10pm. I was tired.  What a great first day of riding.
Click Here to Visit The Table of Contents
Click Here to Visit Previous Page: Day 0: NYC  to  Norfolk VA
Click Here to Visit The Next Page: Day 2: Jamestown VA to  Glendale VA