Wednesday June 27, 2007, 46 miles (75 km) – Total so far: 485 miles (780 km)
46.45 Miles Another 95 degree day

Click Here to Visit The Table of Contents 
Click Here to Visit Previous Page: Day 10: North Woodstock, NH to South Stafford, V
Click Here to Visit The Next Page: Day 12: Hancock, VT to Ticonderoga, NY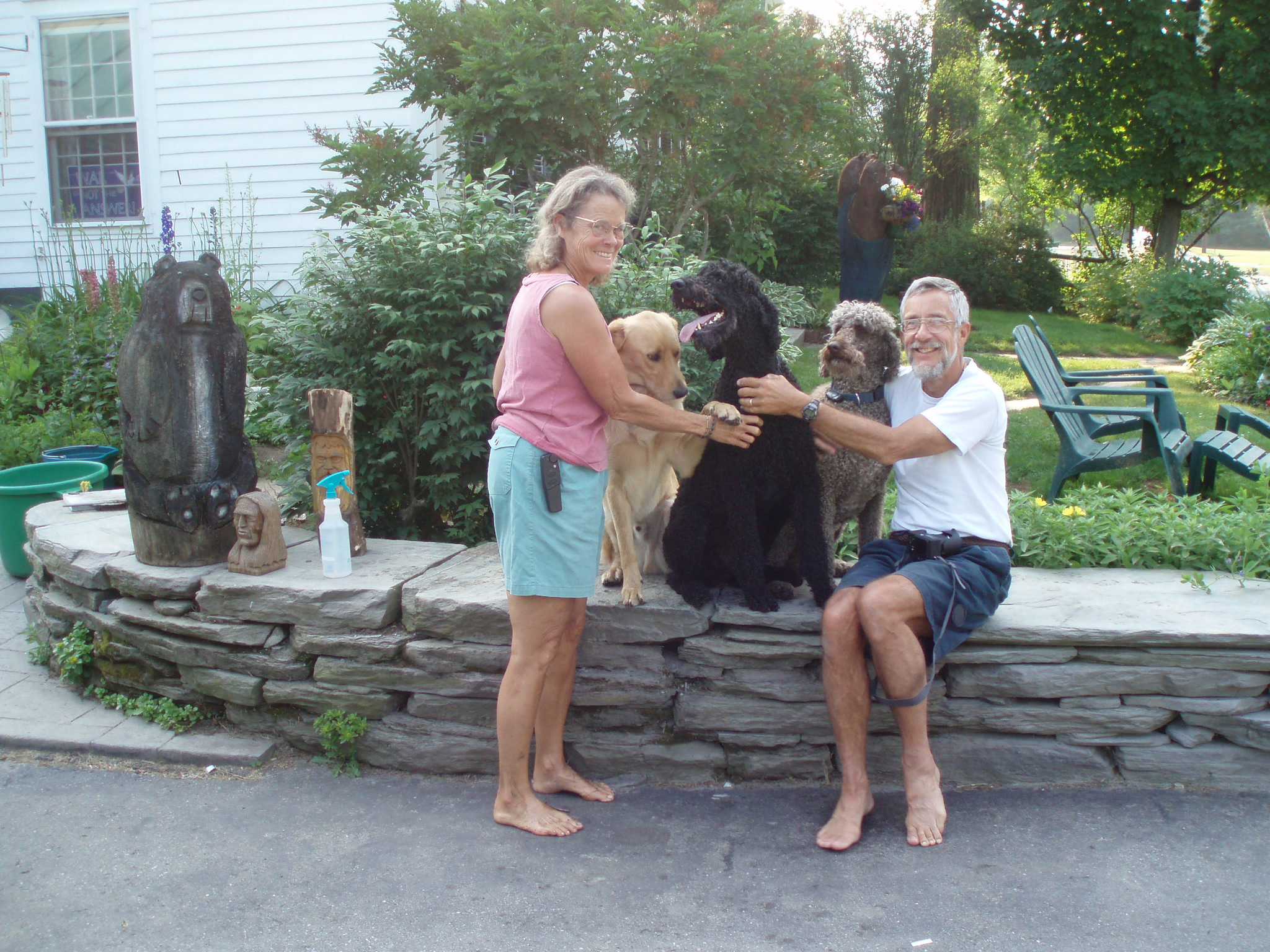 In the morning Chuck and I had a delicious breakfast with Wally and Barbara.  Eggs, Spinach and feta cheese. Delicious.
We packed our bags, played with the dogs a little and said farewell to our new friends. After being in campsites over and over it's a real treat to stay with some nice people.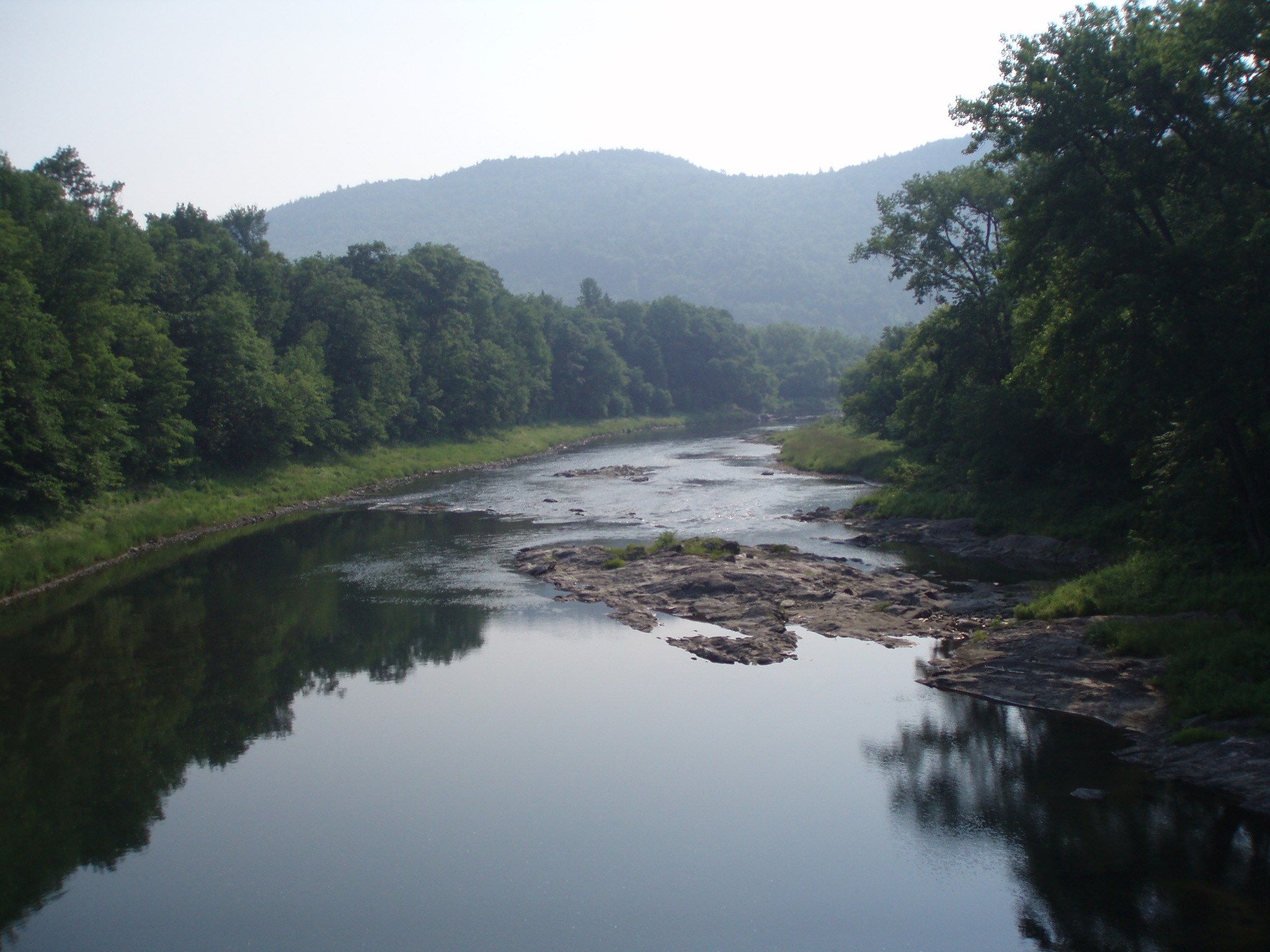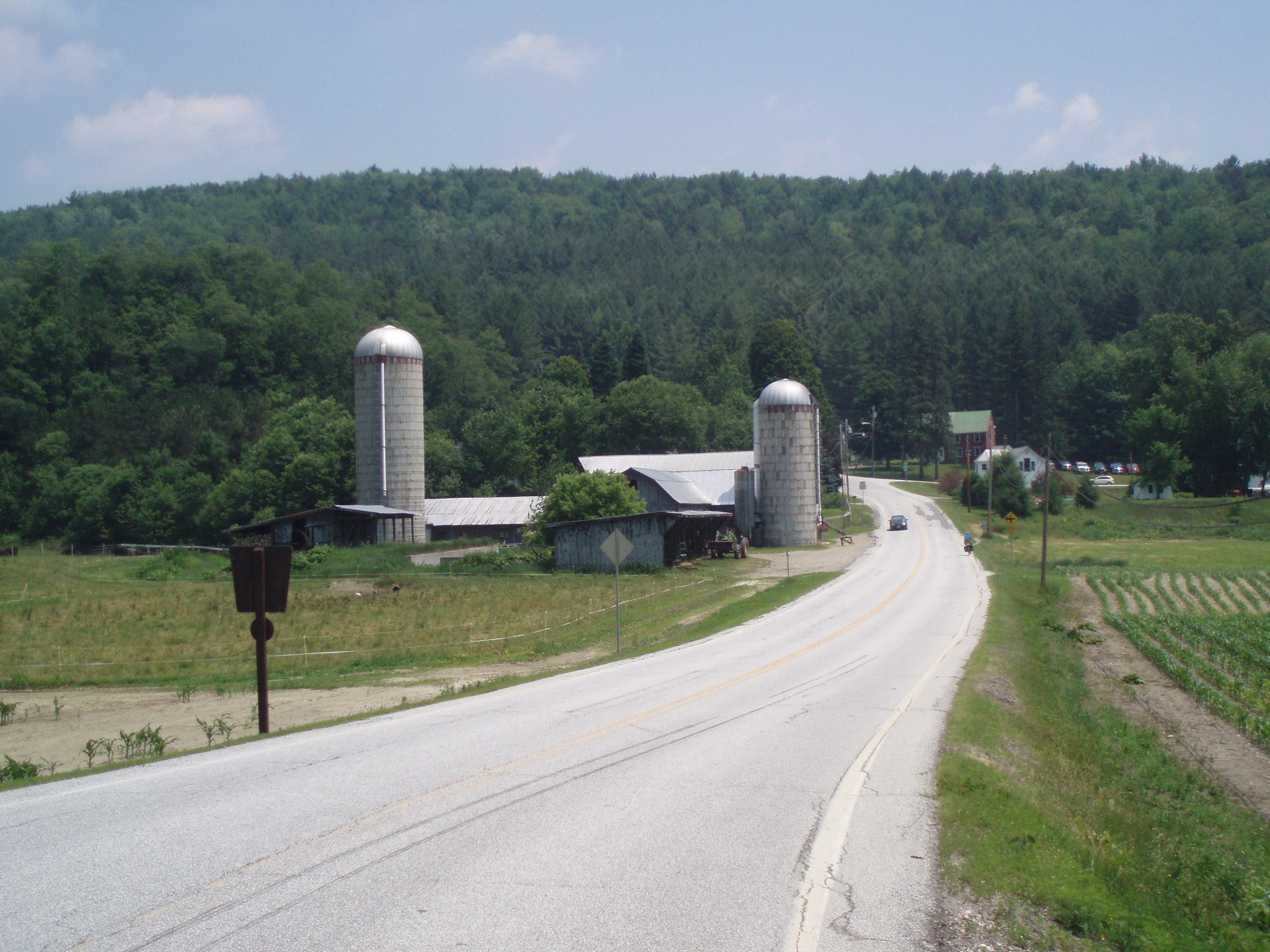 Immediately after leaving the Smiths we had a pretty big climb. The heat didn't take long to kick in and was pretty much on high by the time we got to the top of the first hill. Oh and our good friend Mr. Headwind also arrived around 10am and decided to spend the day with us.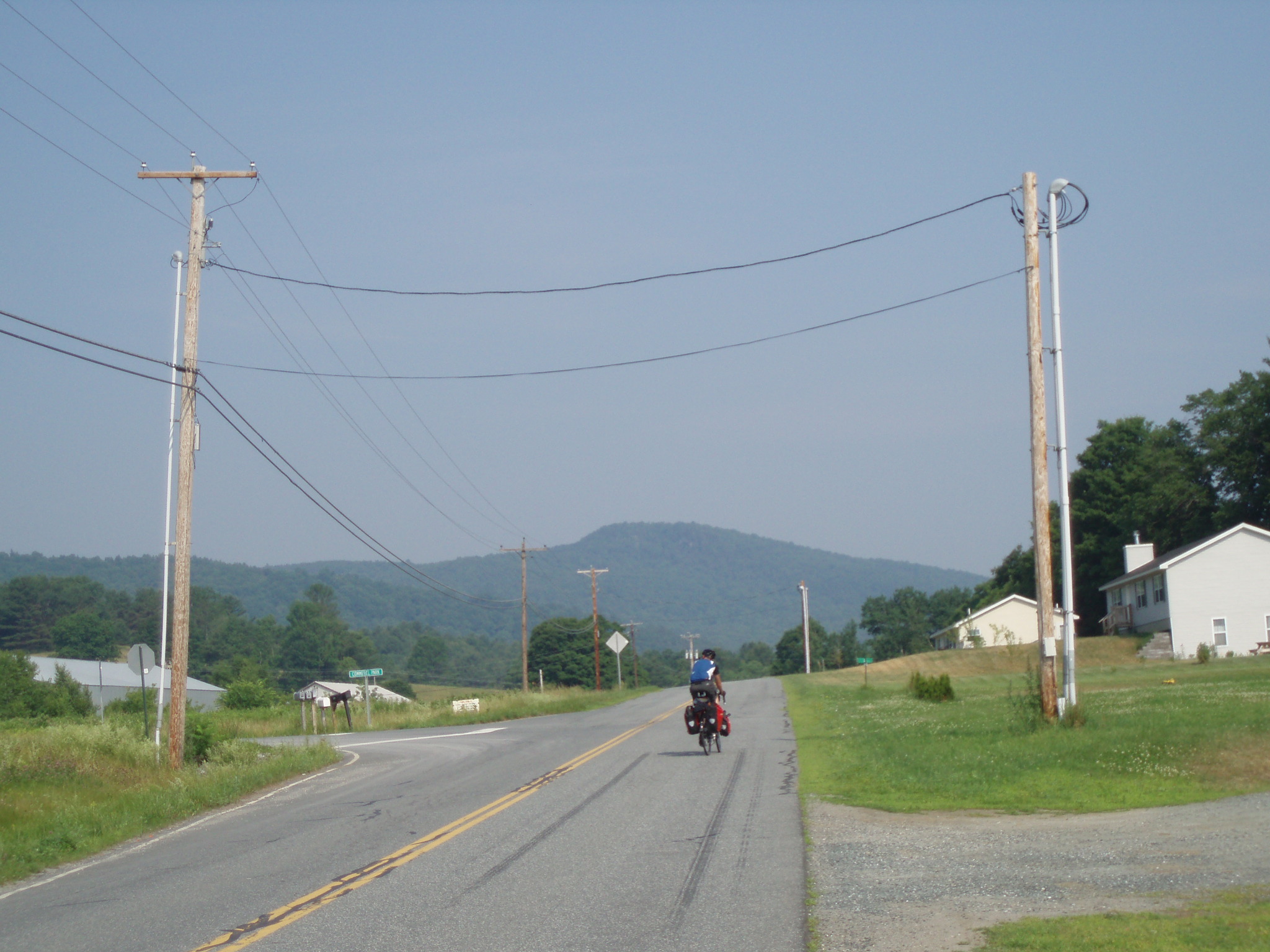 Chuck and I went to about 3 different libraries looking for internet and had no luck. Apparently Wednesday all the libraries are closed in Vermont.
Today is the day we rode through Gaysville, Vermont. I've been joking about what's going to happen when we get to Gaysville for a long time.
Turns out Gaysville is in the middle of a hill, we actually rode through so fast that I didn't even realize it. Oh well it's probably for the better.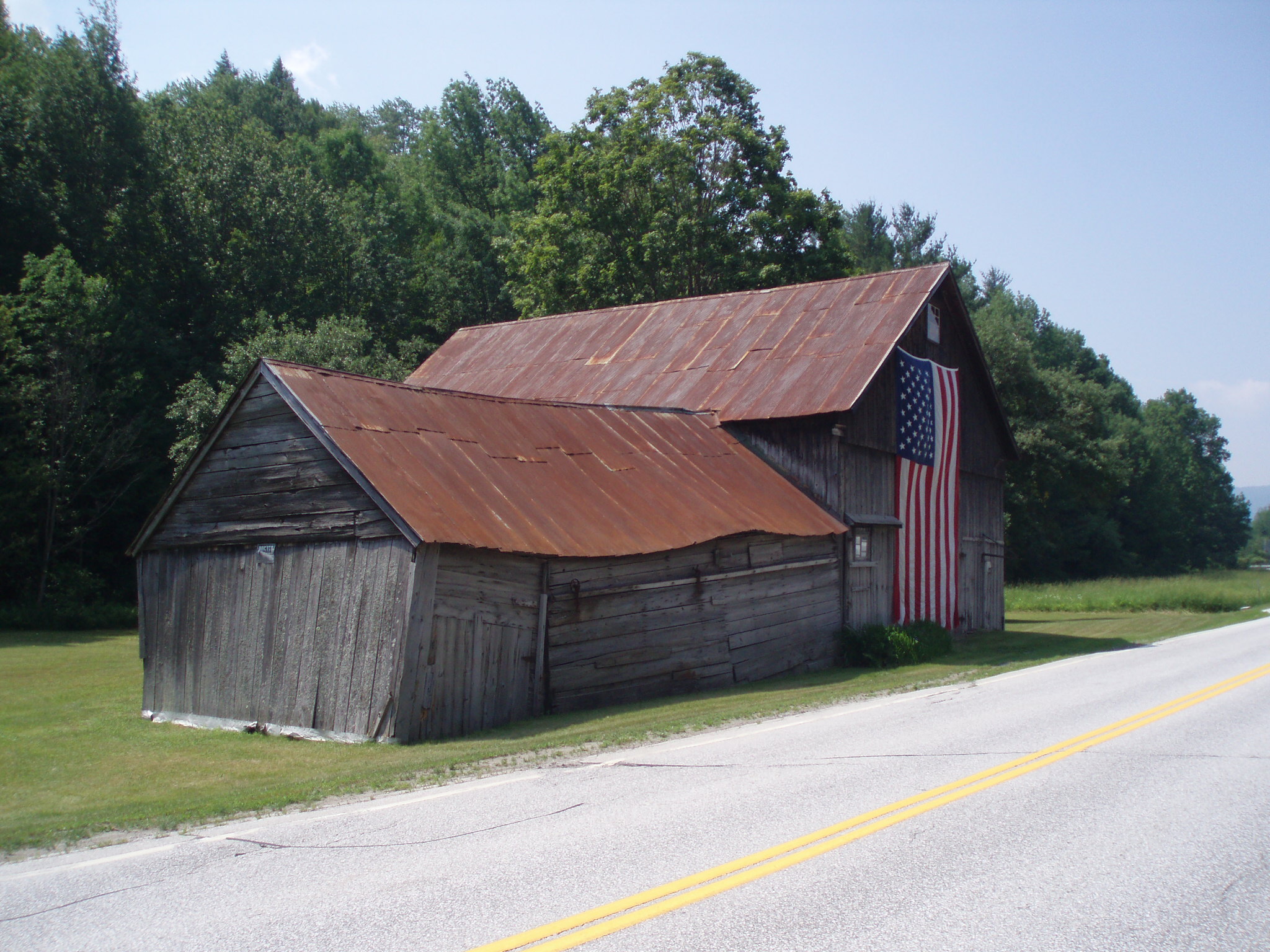 We stopped in bethel looking for more libraries but had no luck. While we were in town we saw the Bike Vermont people and stopped to say hello. Wally works for Bike Vermont, so I told them we stayed with him. They were all really nice.
Leaving bethel the headwind was pretty bad but we pushed through pretty strong. Wally gave us an alternate route to take but we were exhausted and the heat was frying us so we just decided to hit the next town and get out of the heat for a while.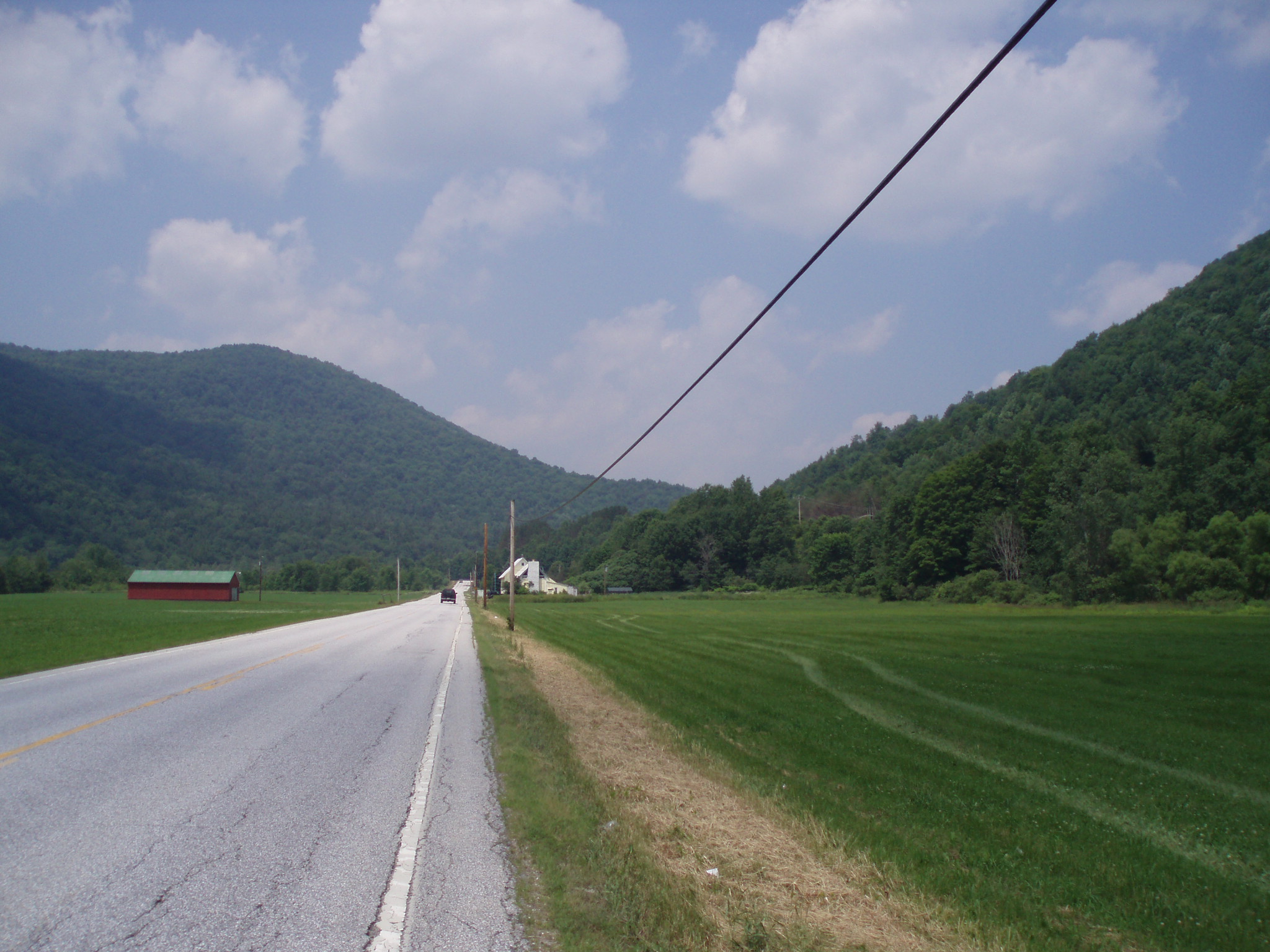 Riding through the Green Mountains just before Rochester was really nice.
We kept riding through these outside spaces where there were mountains surrounding us on all 4 sides. It felt like we were moving a series of rooms inside the mountains. It was really fantastic.
Just before Rochester I stopped on the side of the road in the shade to let me Chuck catchup.  While I was standing there this guy came around the corner and surprised me. He asked where we were going and told us that he rode cross country a few years back. We talked for a bit on the side of the road, his name is Scott. Before we left Scott told us that the people in the middle of the country are generally helpful and very kind, unlike what how the media tries to get people not to leave their houses with all the crap they tell us on the news.
I rode away feeling really good about what Scott just said, because I have been saying the same exact thing for years and it just felt wonderful to hear it somewhere else.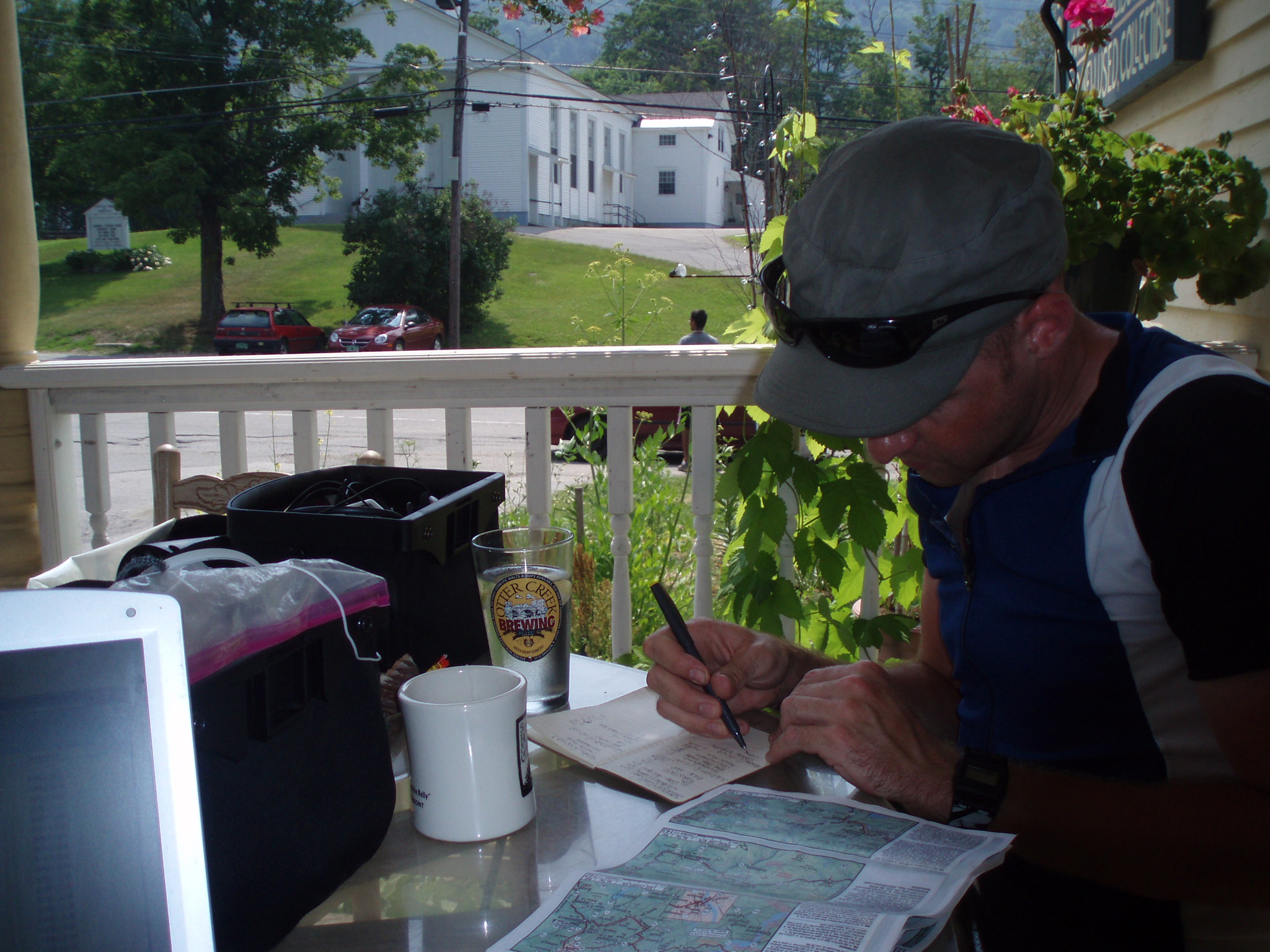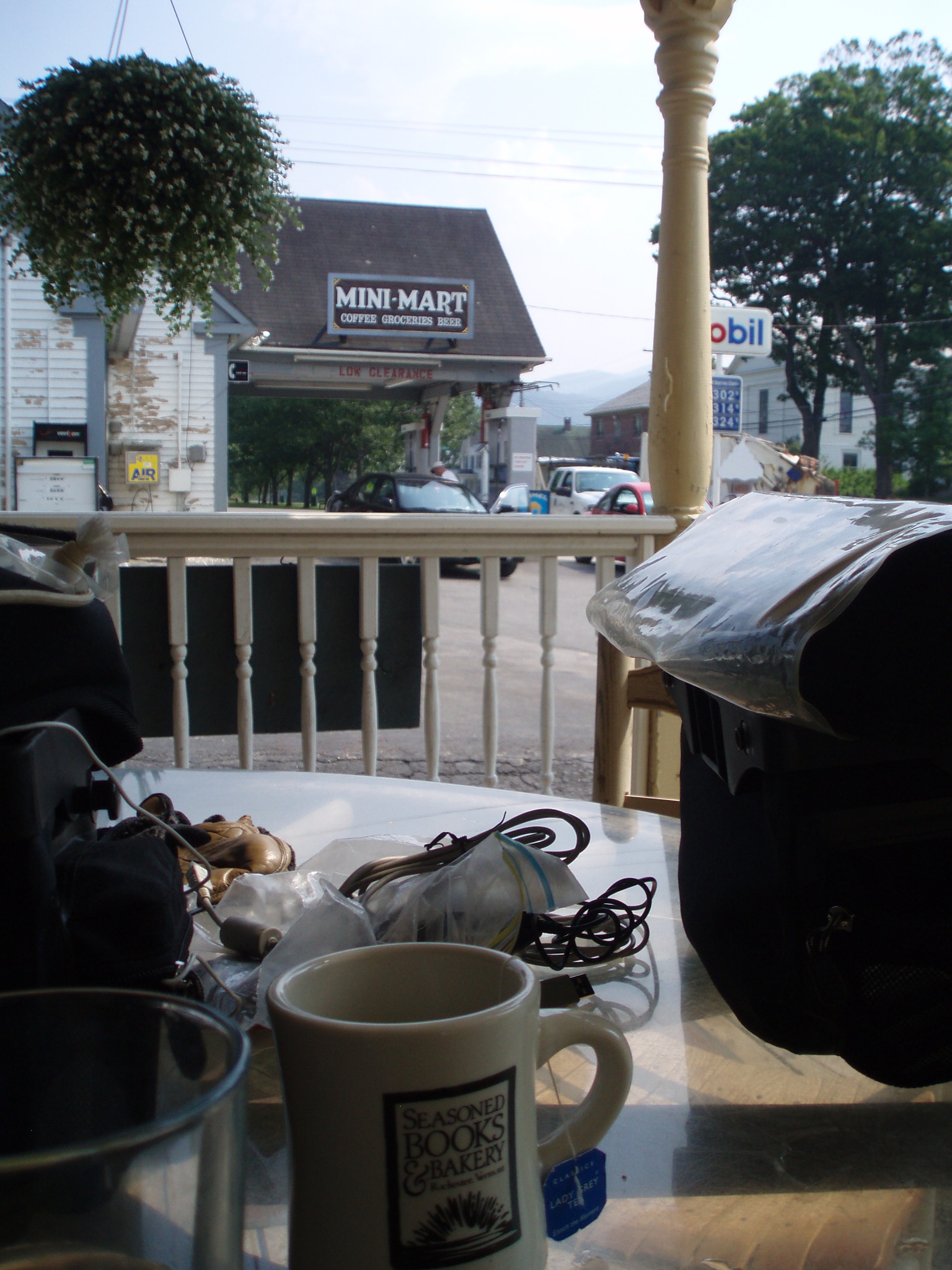 Scott told us about a really nice bakery in town. We found it; saw they had a Wi-Fi connection and setup shop. Chuck and I basically spent the rest of the day hanging out on the porch of the bakery. We were there for probably 3.5-4 hours. In that time we updated the journal and meet a ton of people.
We met some people riding the ACA Green Mountains loop, a 14 year old kid who rode cross country with his mom last year and a family who was vacationing. We had a lot of fun talking to all these people. Eventually a thunderstorm rolled in so we waited it out. After the rain cleared we hung out for a few minutes but then decided to ride out.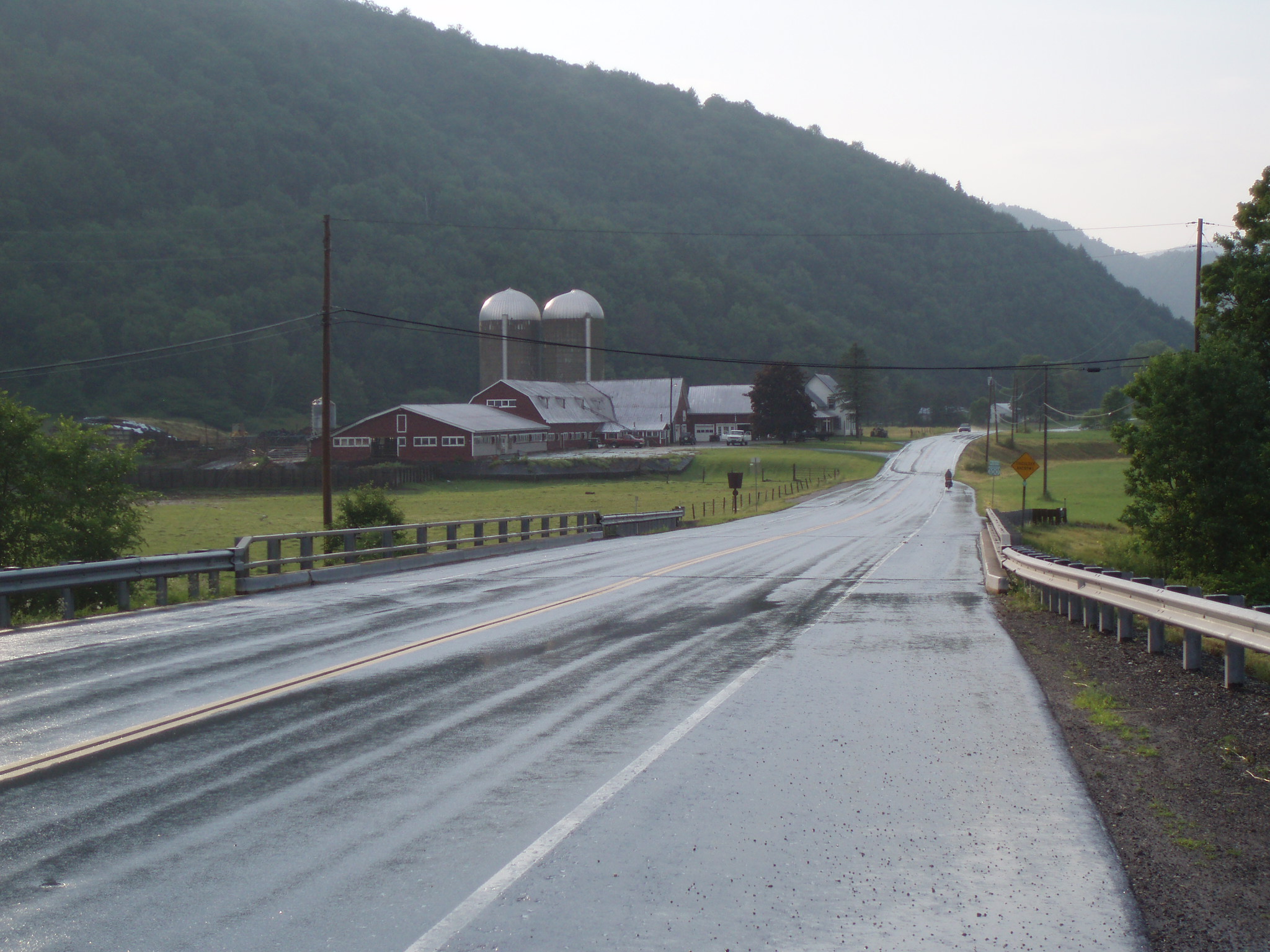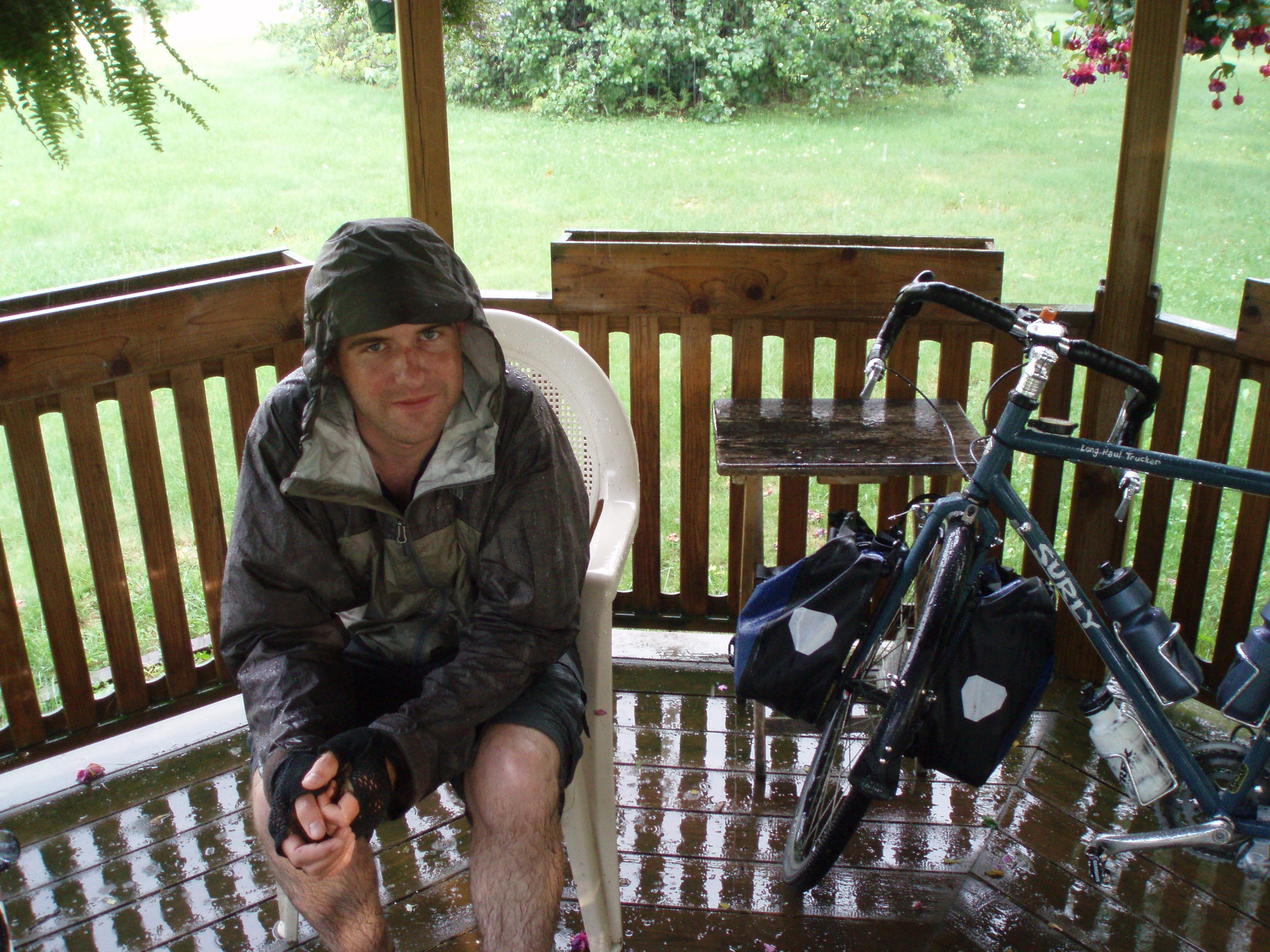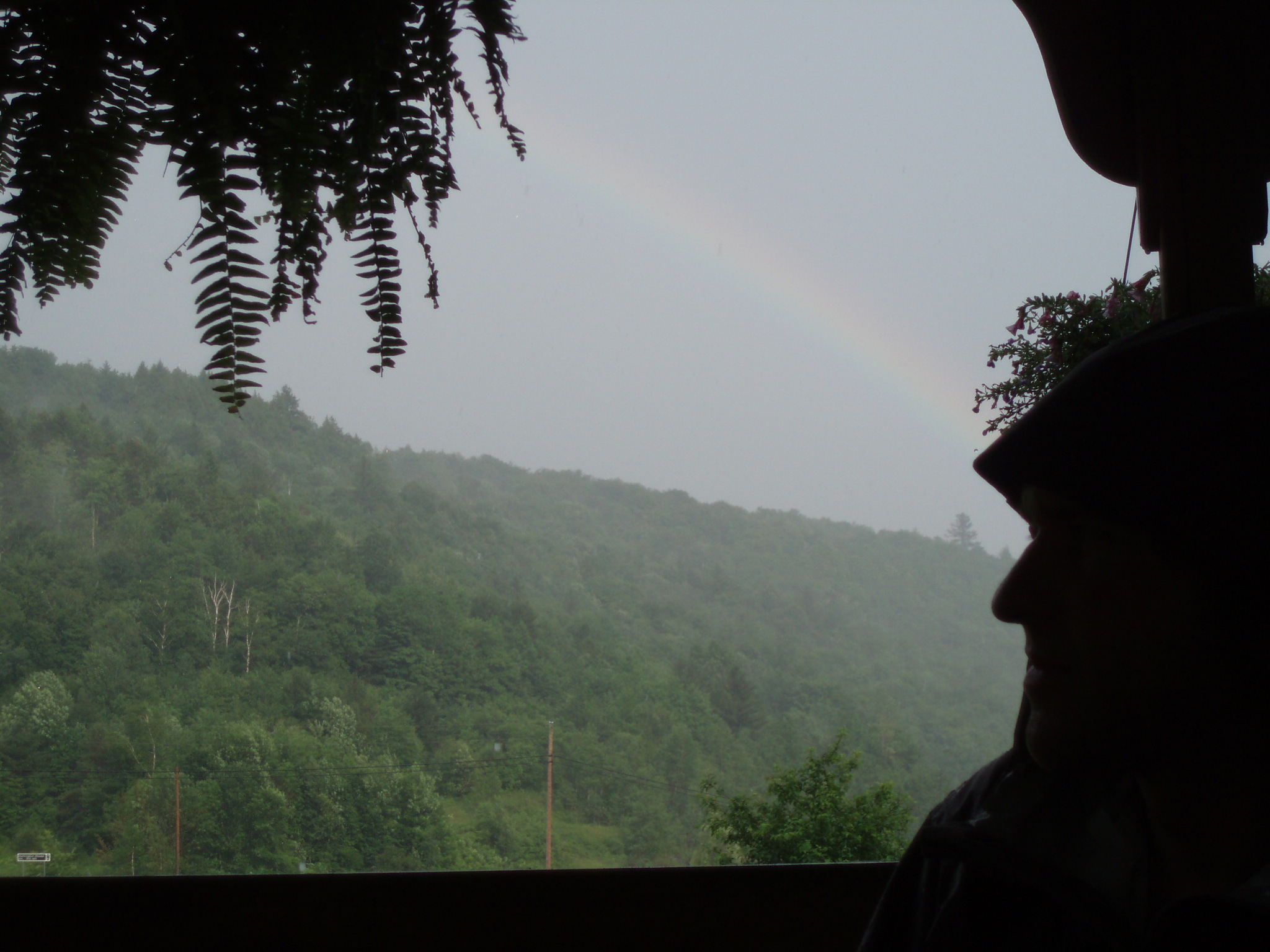 Riding out was a bad idea because as soon as we got out of Rochester another storm rolled in. Chuck and I saw a gazebo in someone's front yard and high tailed it into their gazebo. We sat around soaked in this stupid gazebo for maybe a half hour until the storm passed. The sun came out but it was still raining and a rainbow popped up. I tried to photograph it but it came out only alright.
Everyone in town told us the Texas Falls campground was really nice. When we got there our maps said 1 mile north uphill and gravel. Well we rode 2.5 miles uphill to the camping area. When we finally found a place to camp chuck got an all crazy because he NEEDS to take a shower every day to wash off his poison ivy, and we were in the middle of nowhere.  Eventually he just decided to go bath himself in the river while I cooked dinner and he felt better.
Cell phone and internet has been really tough in Vermont. Tomorrow we will cross into our homeland, New York. The past 2 days has been really rough riding. I wish this heat and wind would go away. I wish the wind would go away more.  We're not even in the windy part of the country yet. C'mon.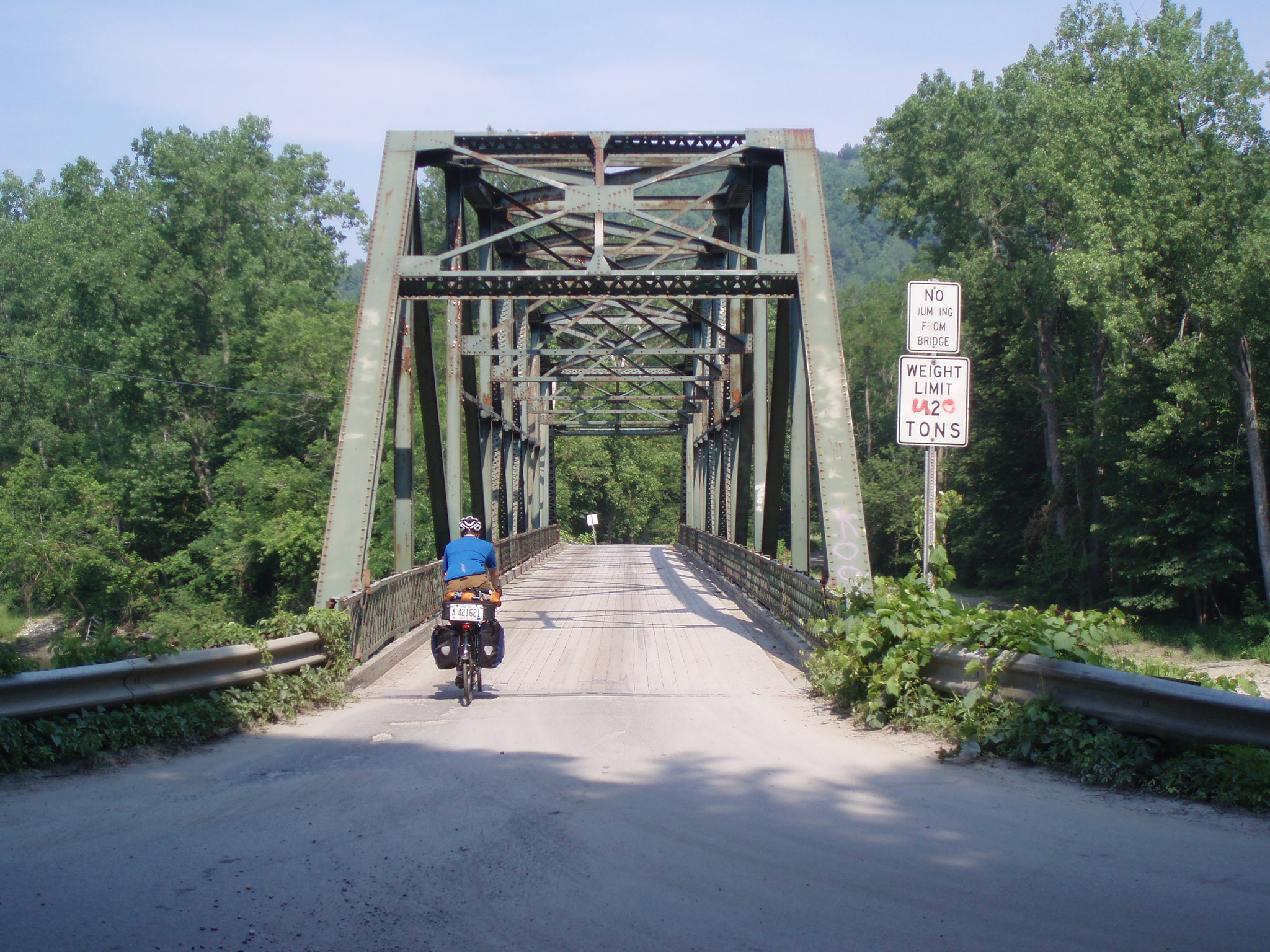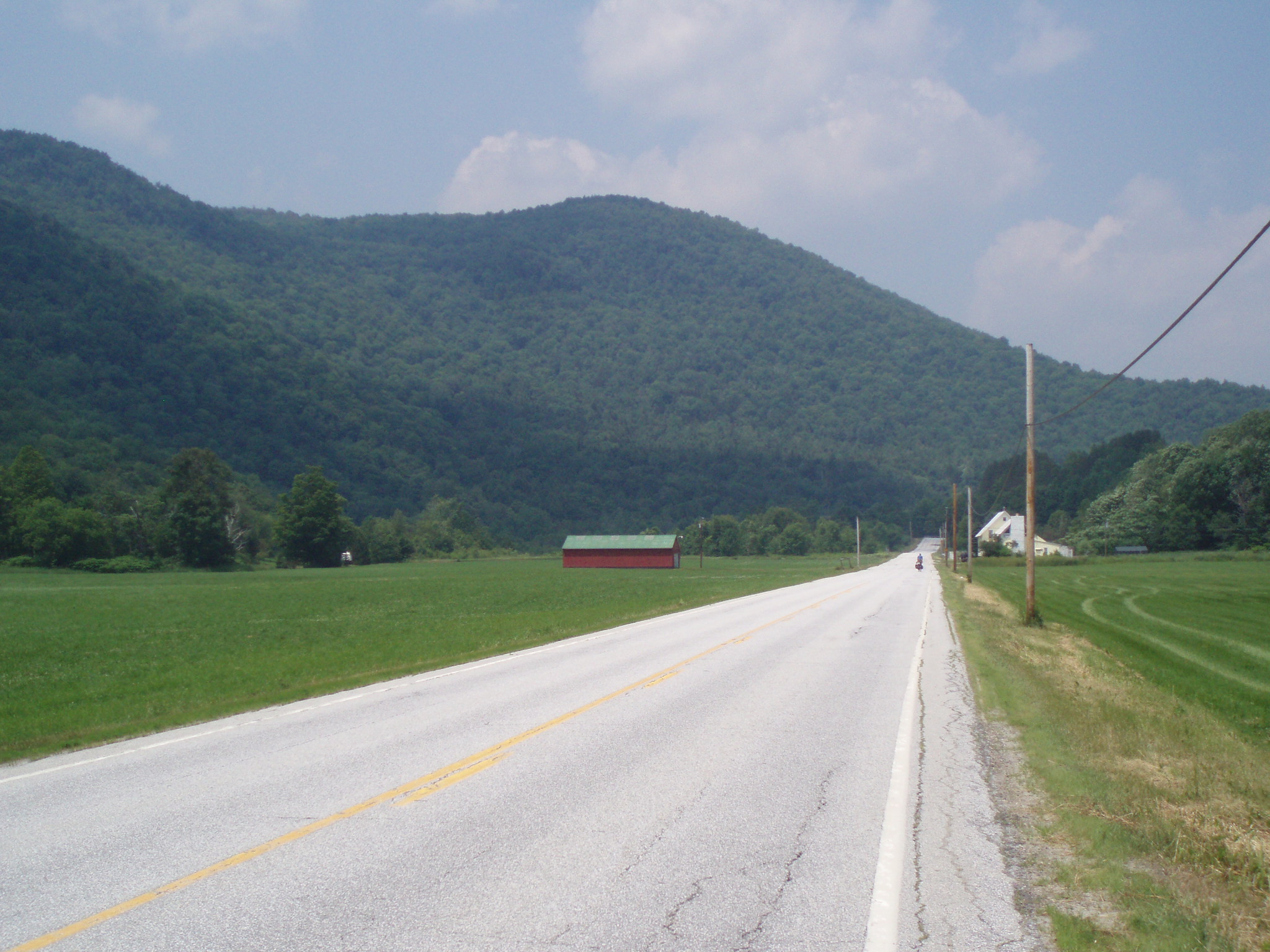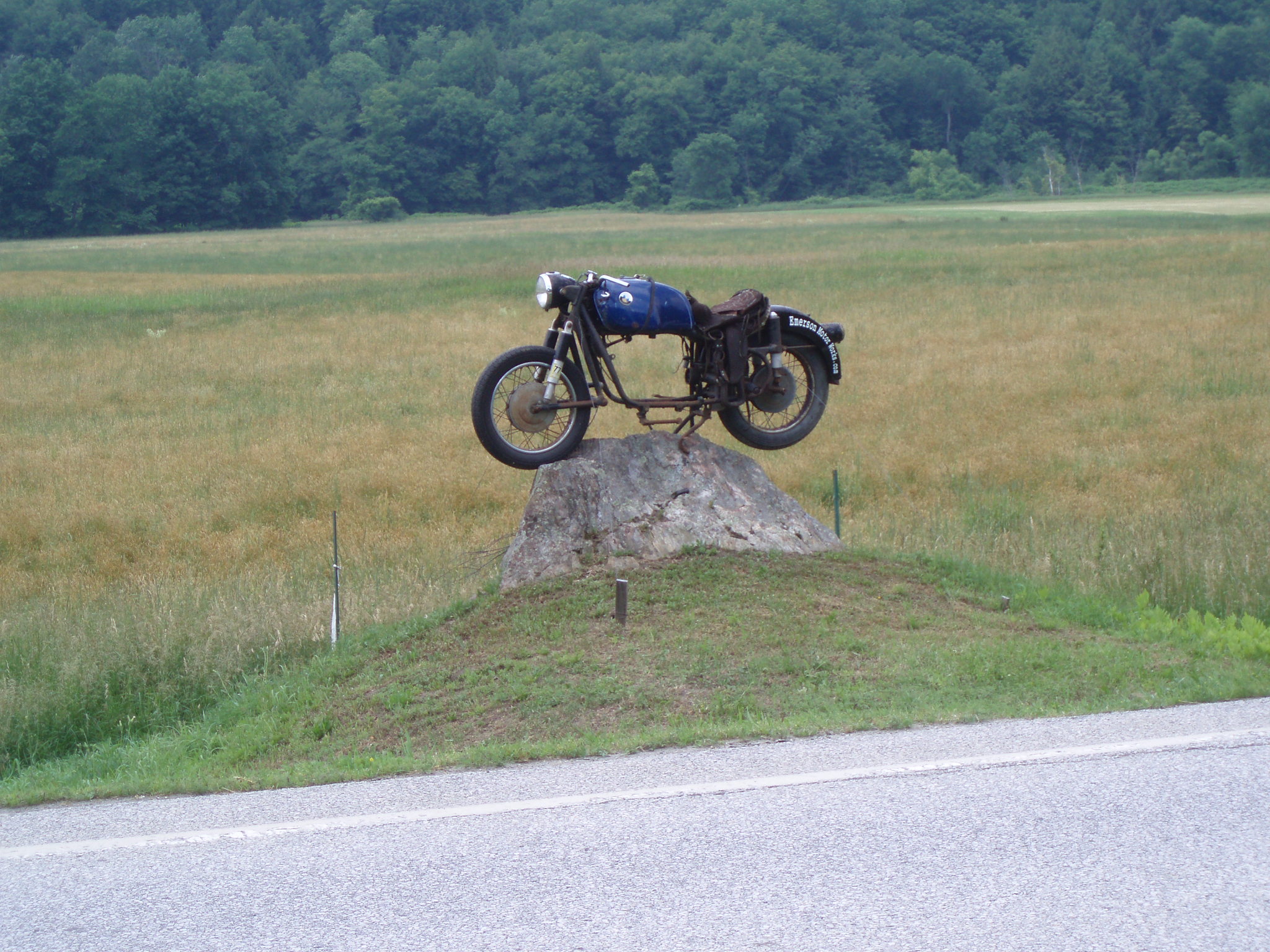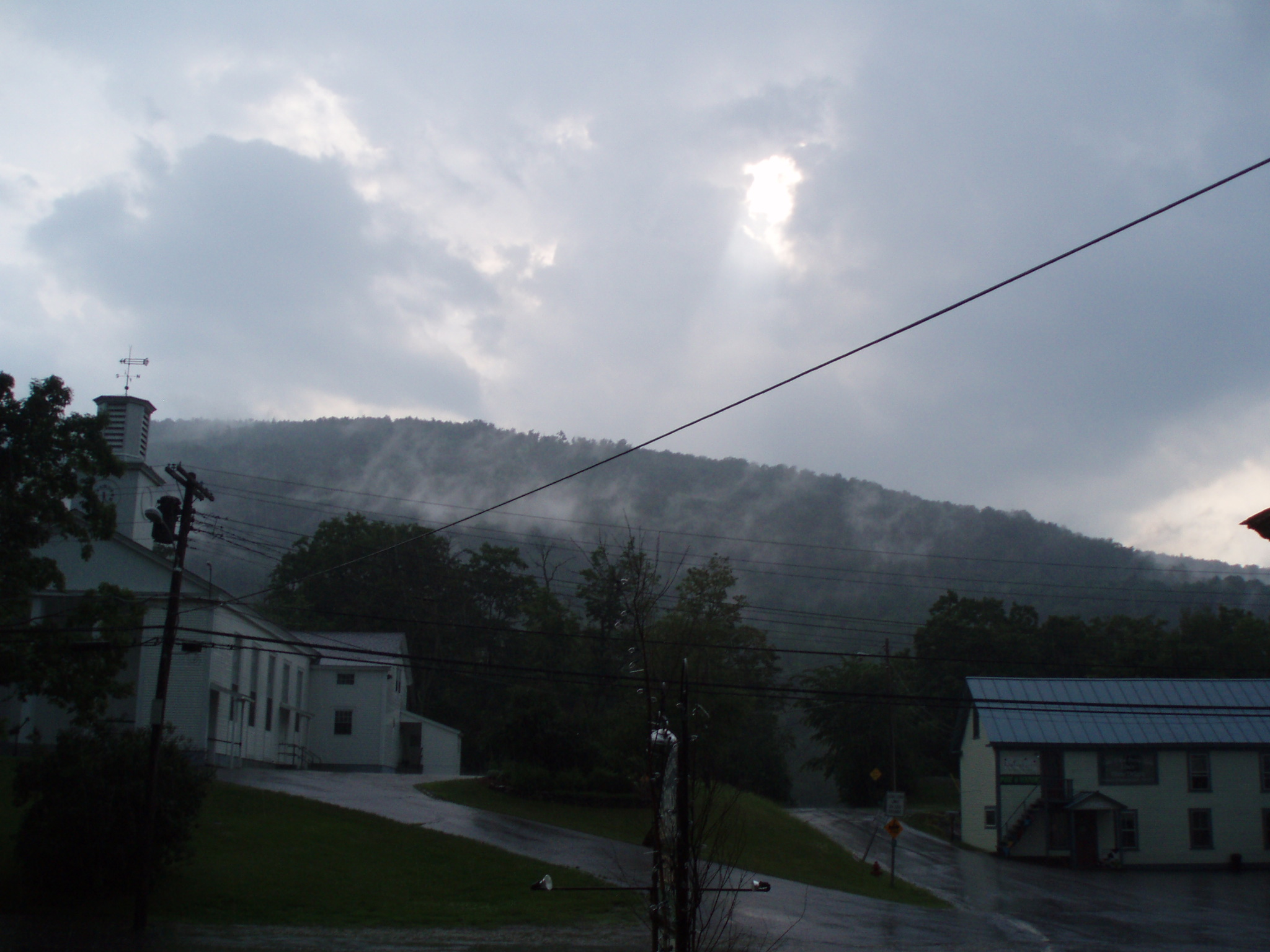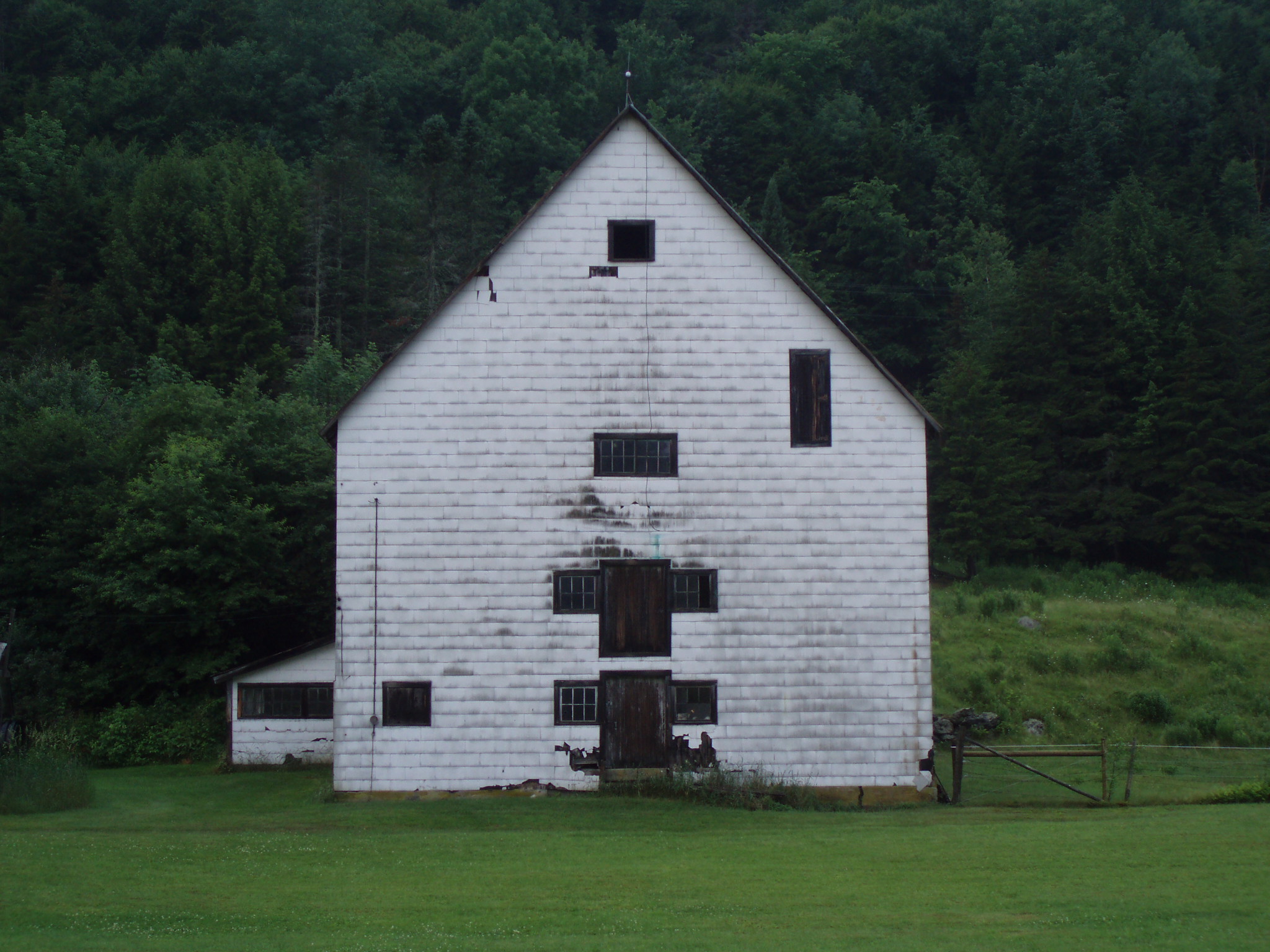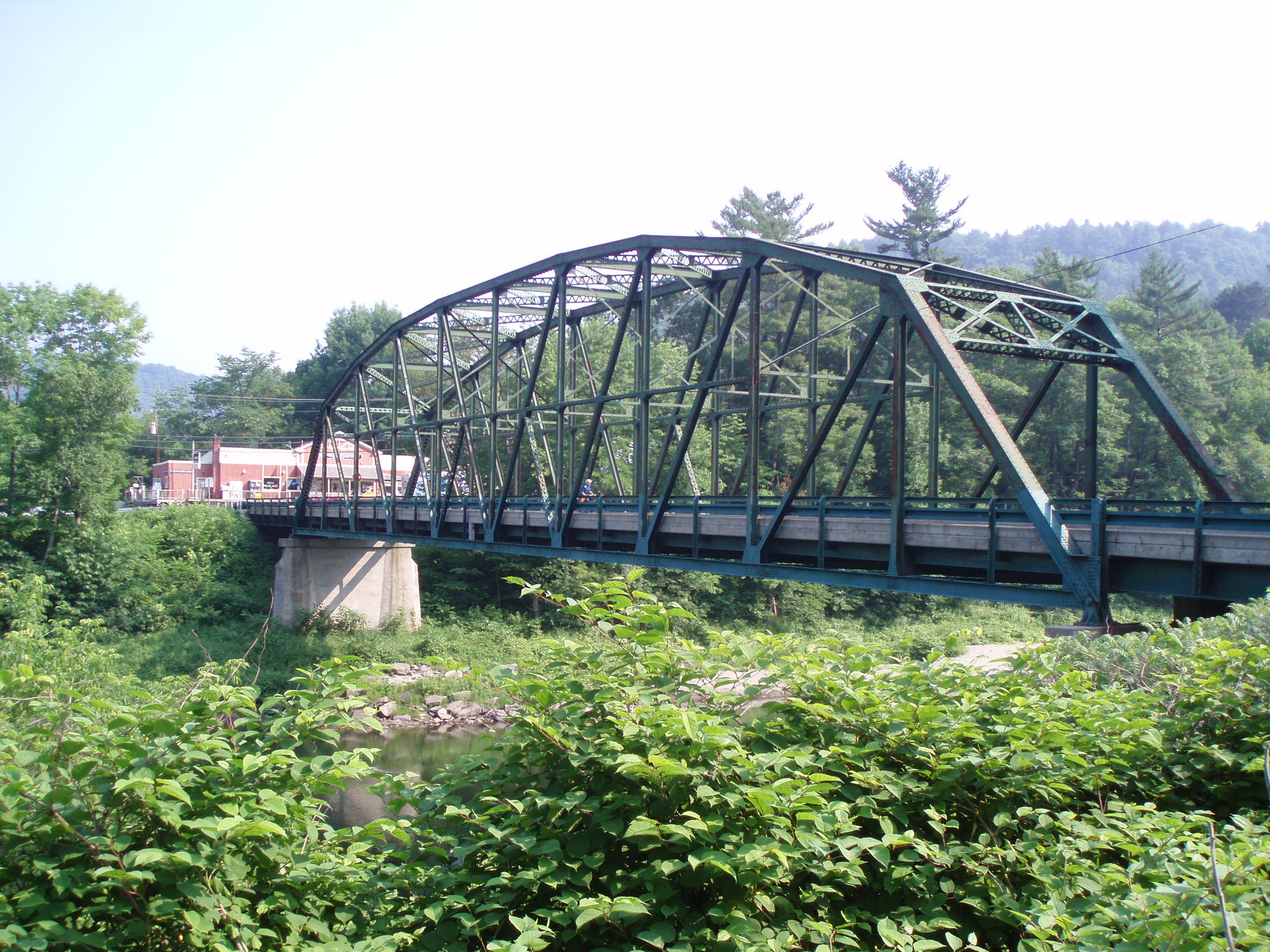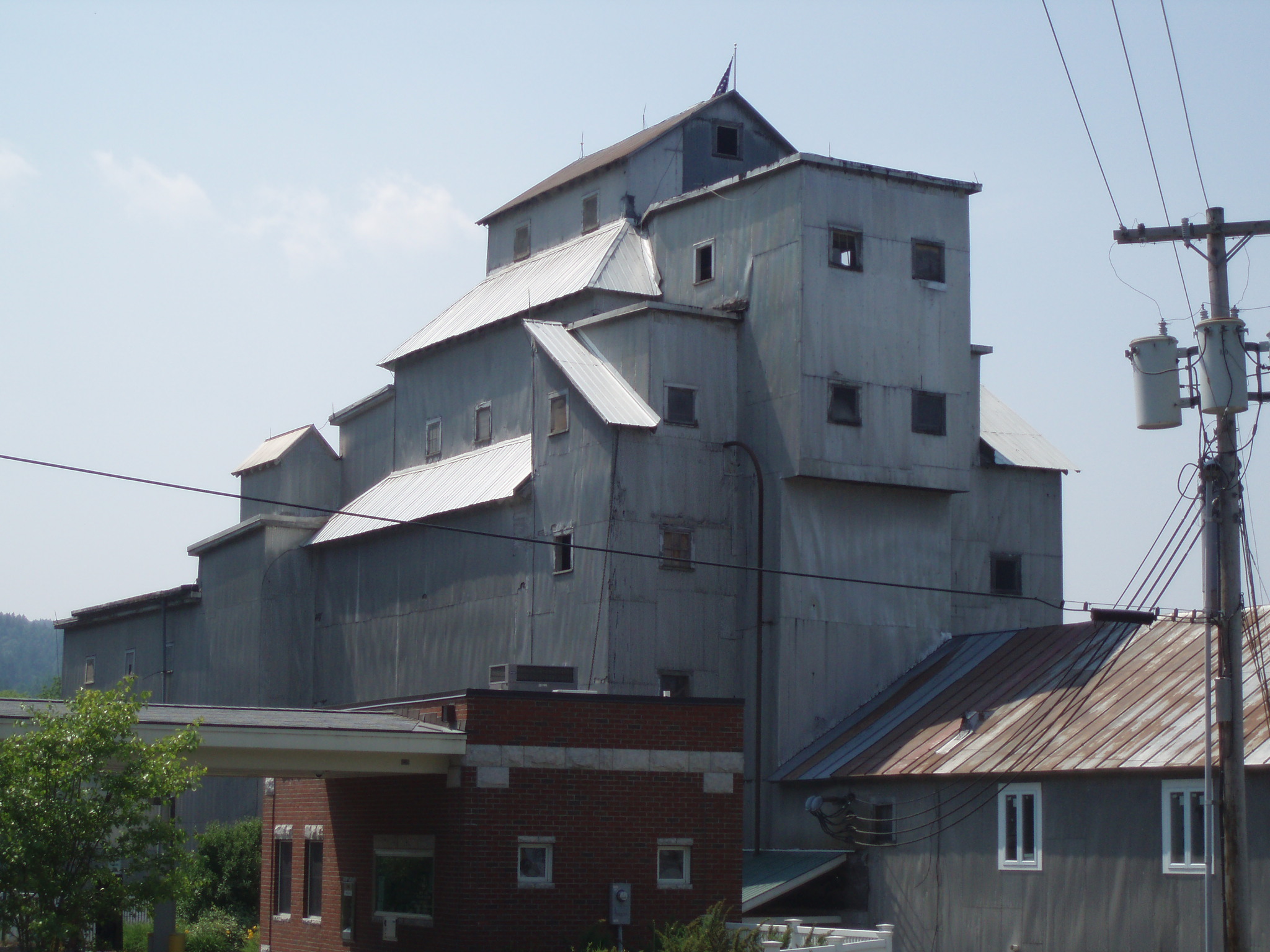 Click Here to Visit The Table of Contents
Click Here to Visit Previous Page: Day 10: North Woodstock, NH to South Stafford, V
Click Here to Visit The Next Page: Day 12: Hancock, VT to Ticonderoga, NY