Thursday June 28, 2007, 40 miles (65 km) – Total so far: 525 miles (845 km) 40.10 miles
Click Here to Visit The Table of Contents
Click Here to Visit Previous Page: Day 11: South Stafford to Hancock, VT
Click Here to Visit The Next Page: Day 13: Ticonderoga, NY to Long Lake, NY
I had a hard time getting up this morning. I was up last night watching the movie 'Share the Road' on my iPod. It's about this group of 8 people that ride the northern tier. I wanted to watch the parts of them going through Maine, New Hampshire, Vermont and New York.
We packed up pretty fast. We're getting pretty good at packing up.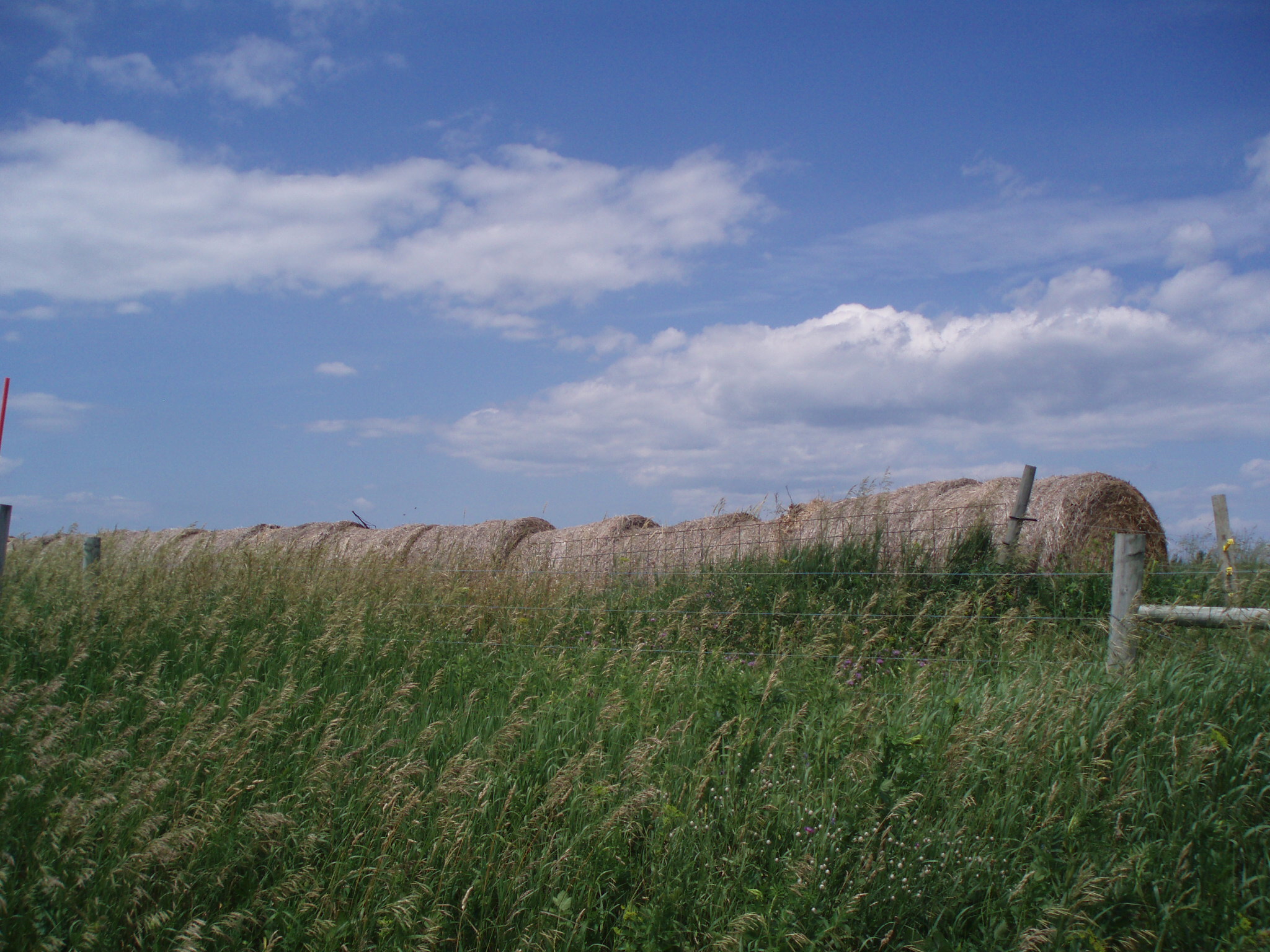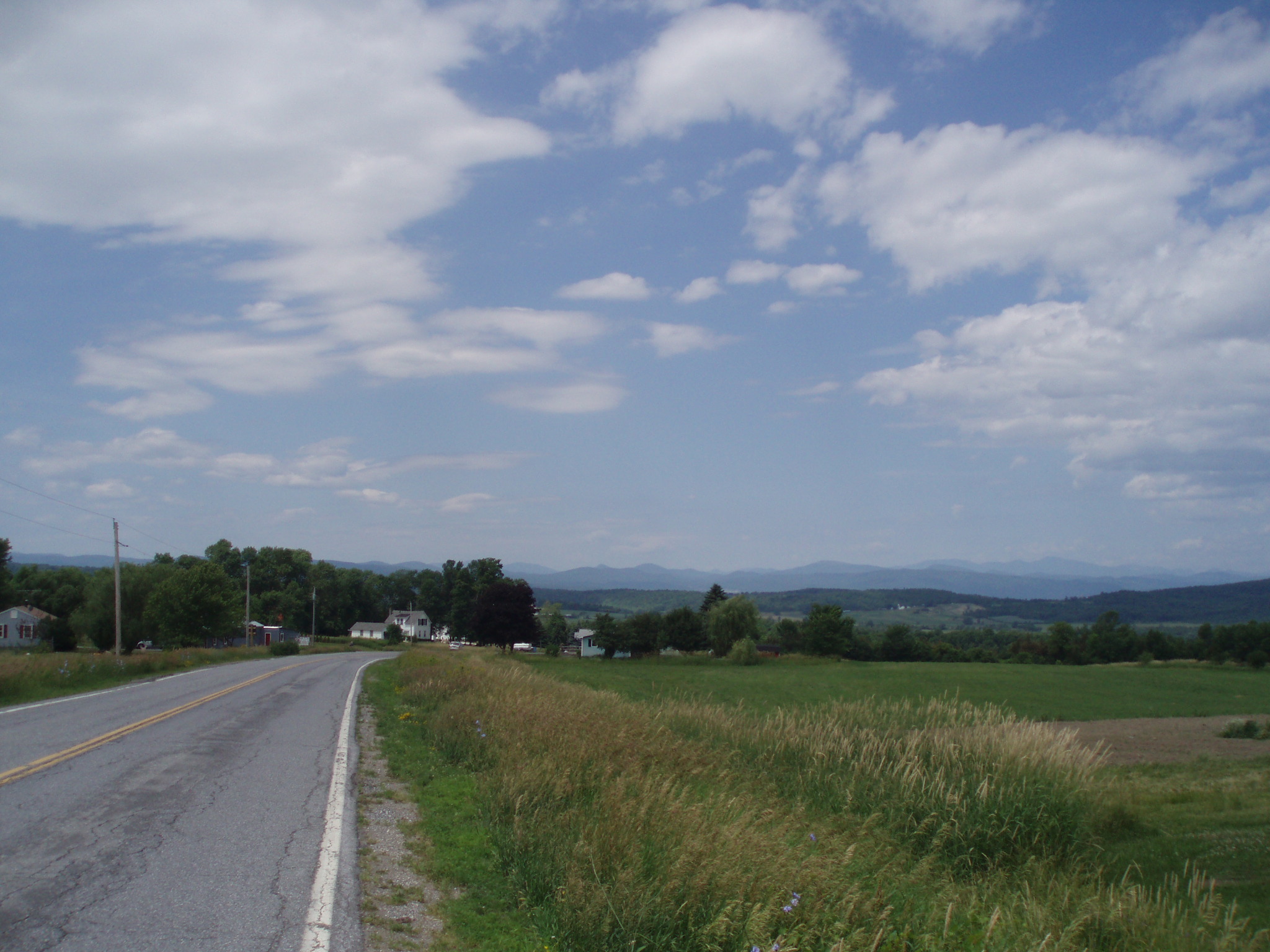 First thing, we rode 2.5 miles downhill then without: eating breakfast, having caffeine, filling our water bottles, changing chucks contacts or using the bathroom we climbed a pretty serious 5 mile uphill over Middlebury gap. It was pretty painful and it just went up and up.
Middlebury pass is where the NT crosses The Long Trail. (A big hiking path) we saw a hiker on top of the mountain with his dog. He had been out about 2 weeks and had another 2 weeks more of hiking to do. He was a nice guy.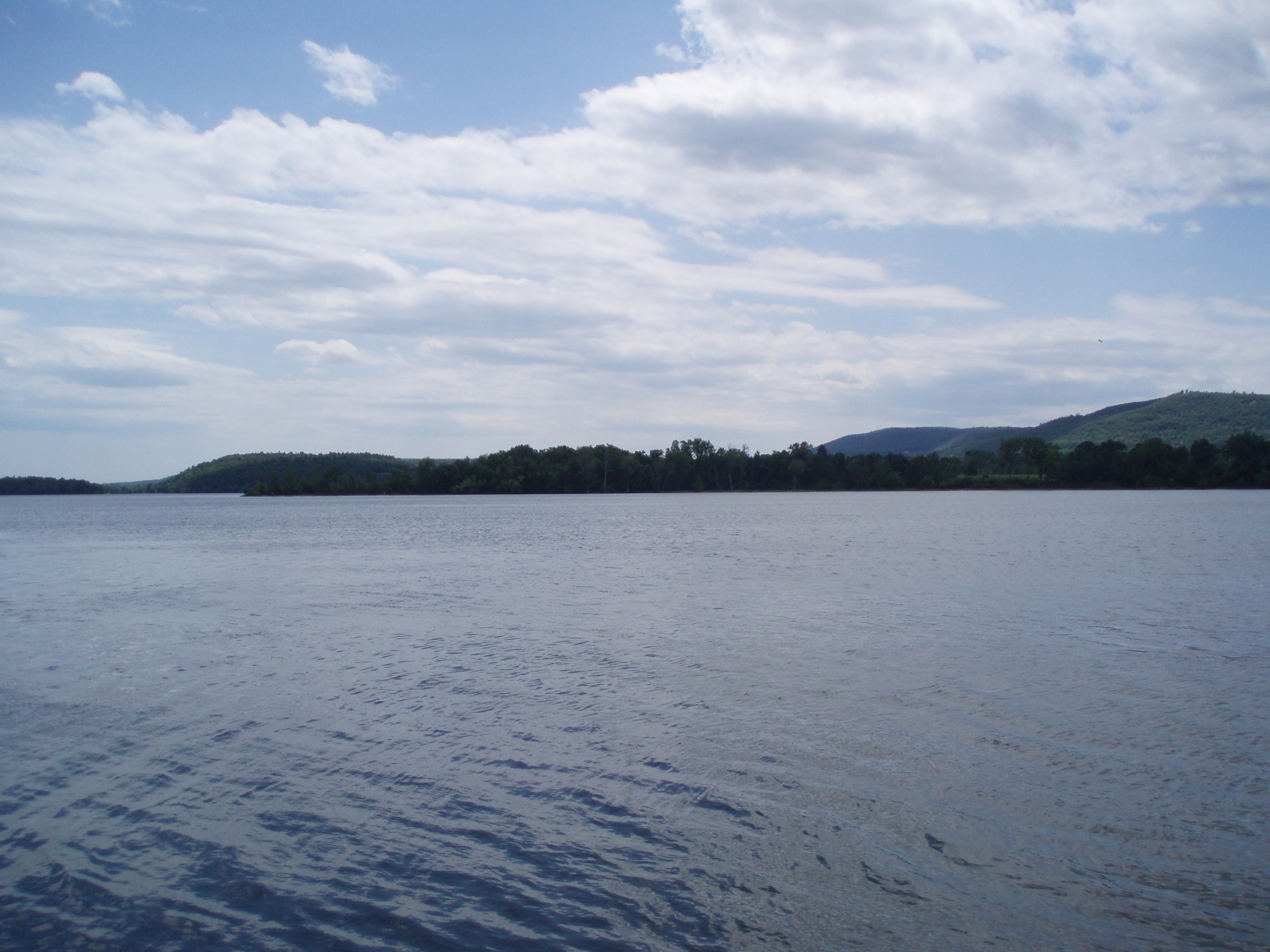 In the middle of our really nice downhill we stopped at the first town for some food. They only had coffee and no hot water for tea. Chuck and I sat on the porch eating turkey sandwiches. Every single person said hi to us as they walked in the store.
Some old man came out to ask us about our trip. He was really nice. But then he started telling us that we better be careful because we're going to get hit by cars. Then he started complaining about bicycles being on the road. I asked 'what's the big deal? Why can't you share the road?' and he started yelling at me saying that they ride in the middle of the road, so I yelled back 'I don't ride in the middle of road, stop yelling at me.' Then he went on this long tangent that if he has to have insurance on his car we should have to have insurance too and how we have no right using the road because his tax dollars pay to maintain the road. Blah blah blah. I looked away and stopped listening to this crap. Eventually he just walked away and Chuck and I quickly got outta there.  We've been meeting so many great people lately; it didn't really surprise me to come across this nasty old bastard.
We rode through a bunch of towns and eventually into Middlebury. It looked like a nice place but we didn't hang around. We were anxious to get to Ticonderoga; we have to pick up a mail drop before the post office closed.
Today we came across our first east bounder. We stumbled on this guy Adam who told us he left outta Seattle on the NT 42 days ago. He said he's been riding some serious high mileage days. His website is www.akscrossing.com it was pretty cool running into him.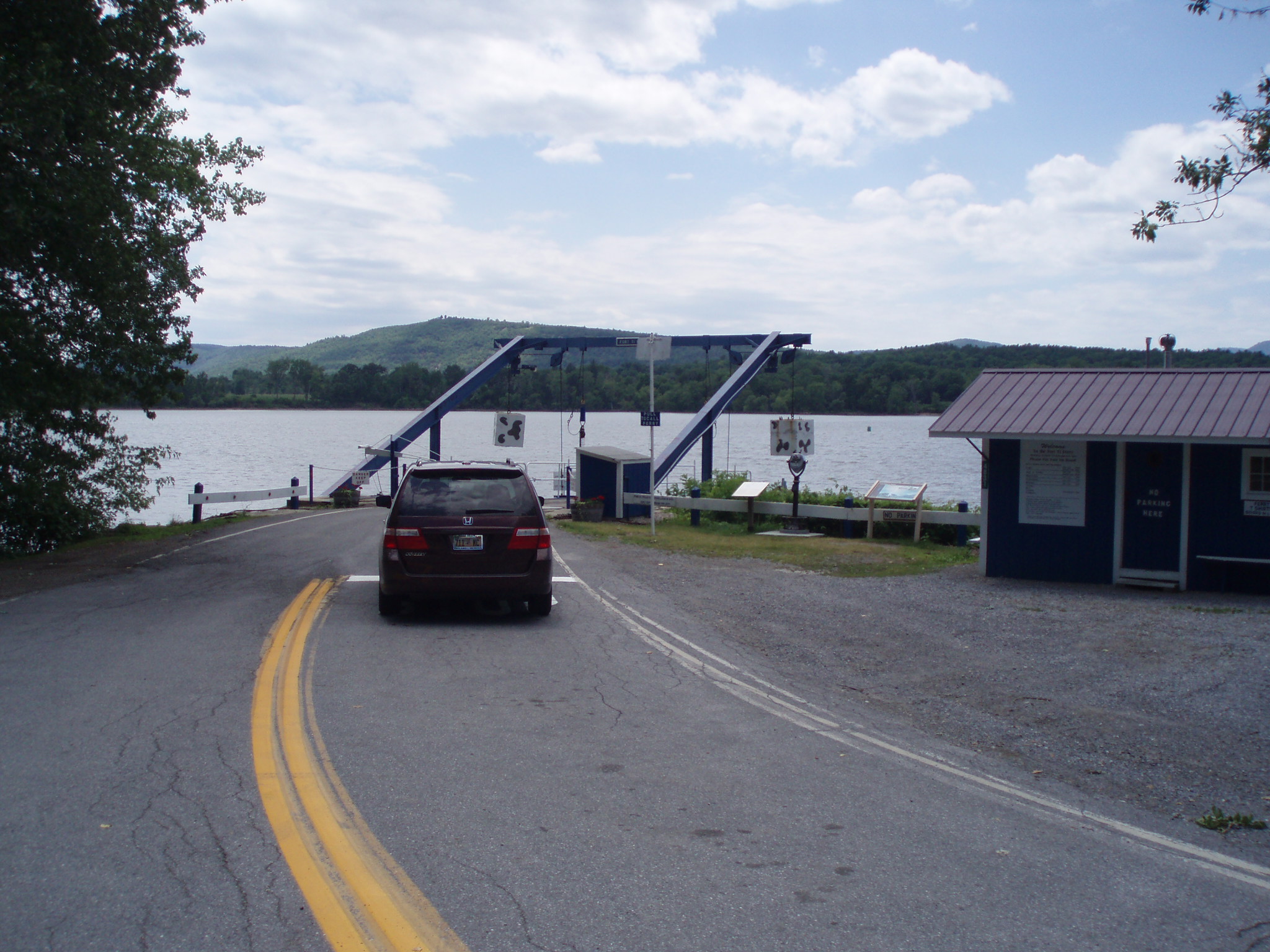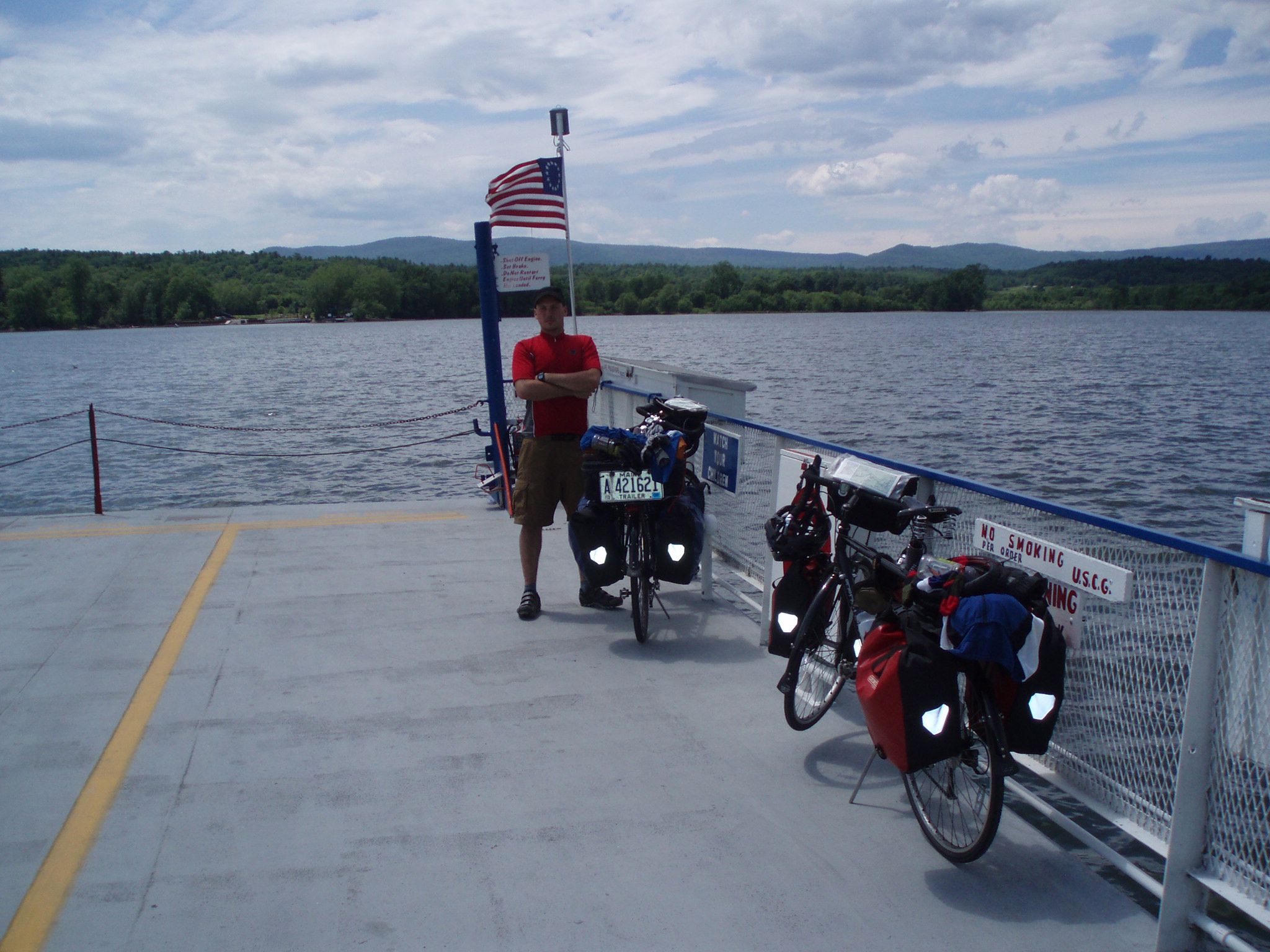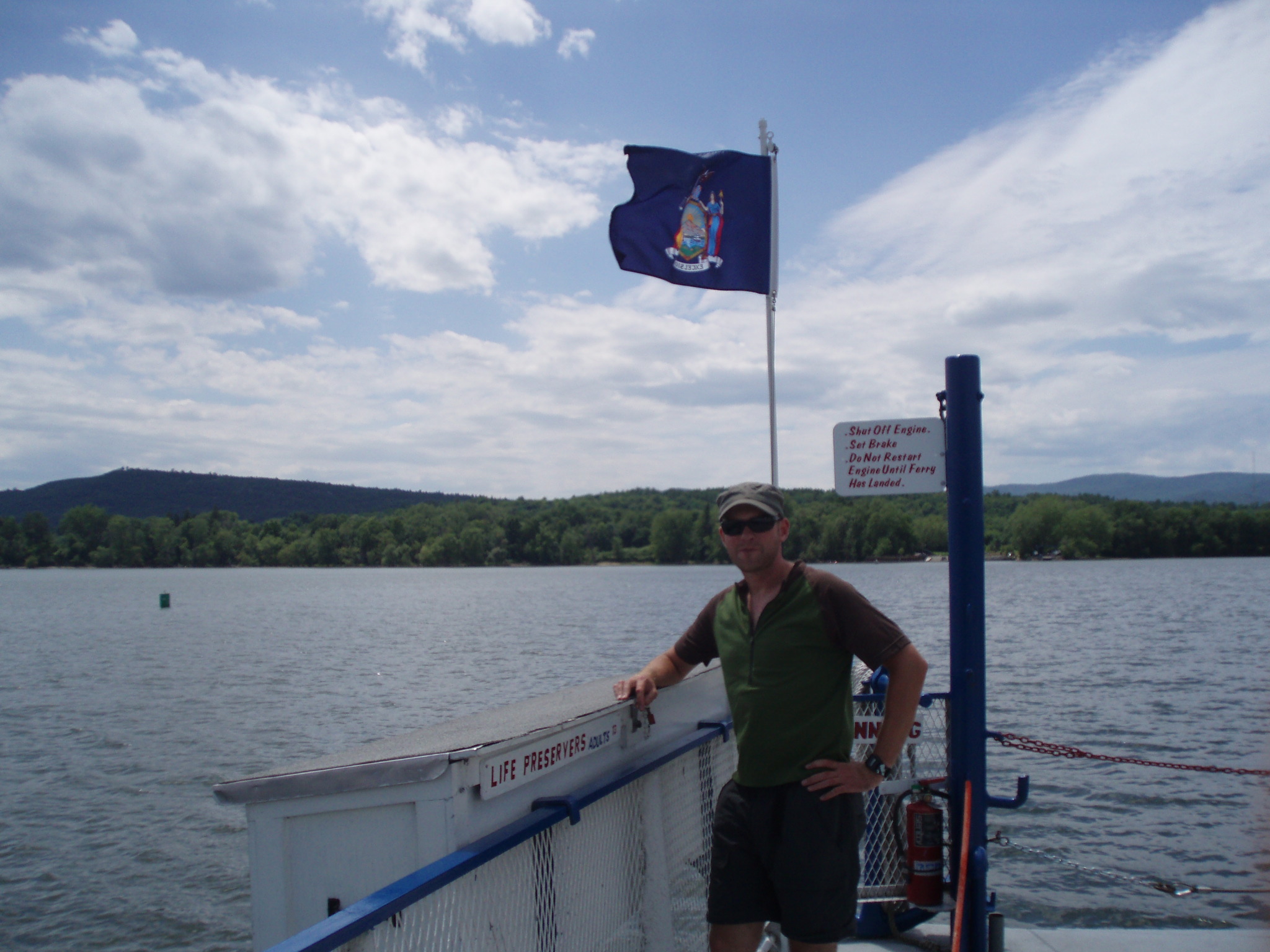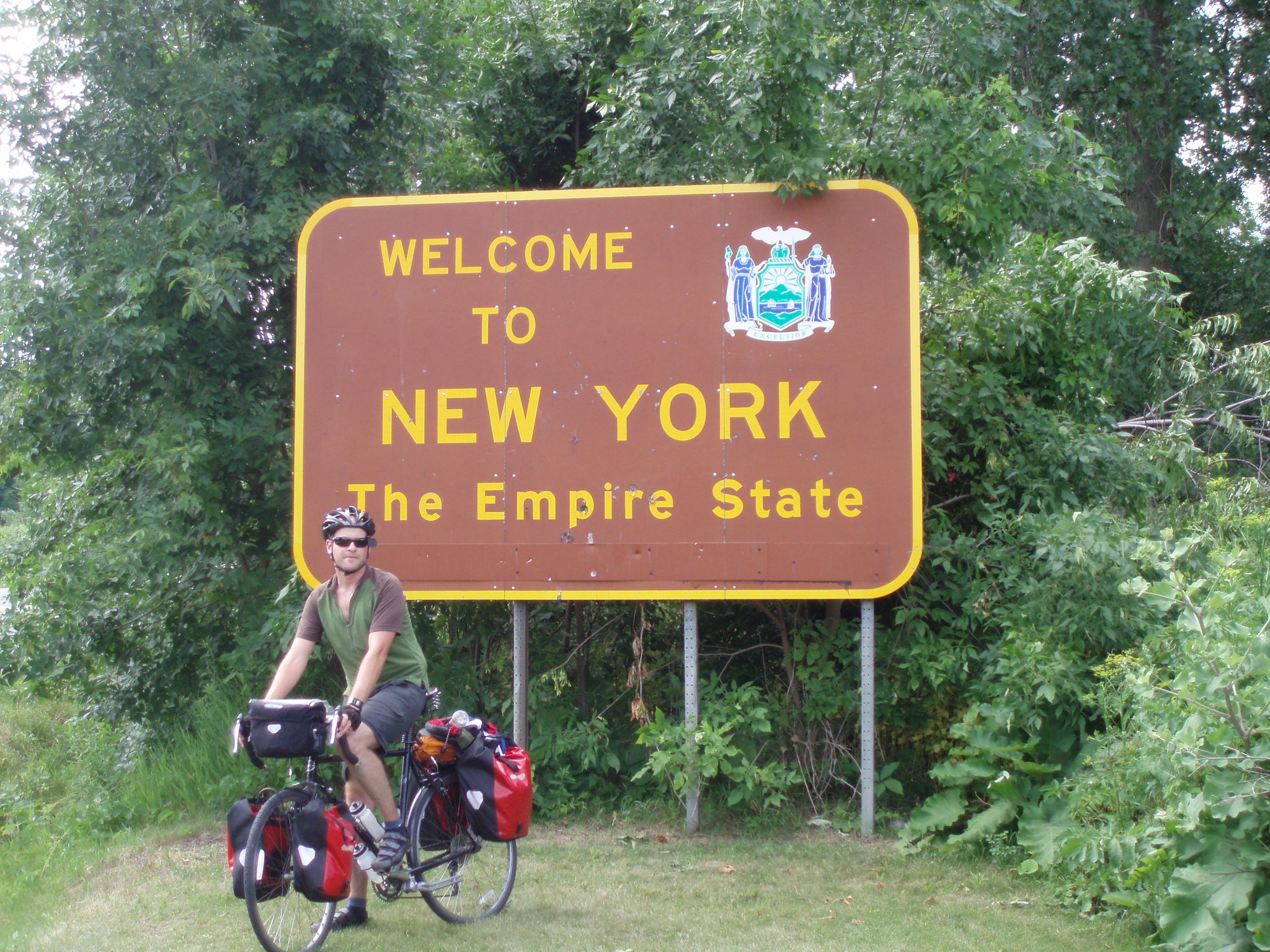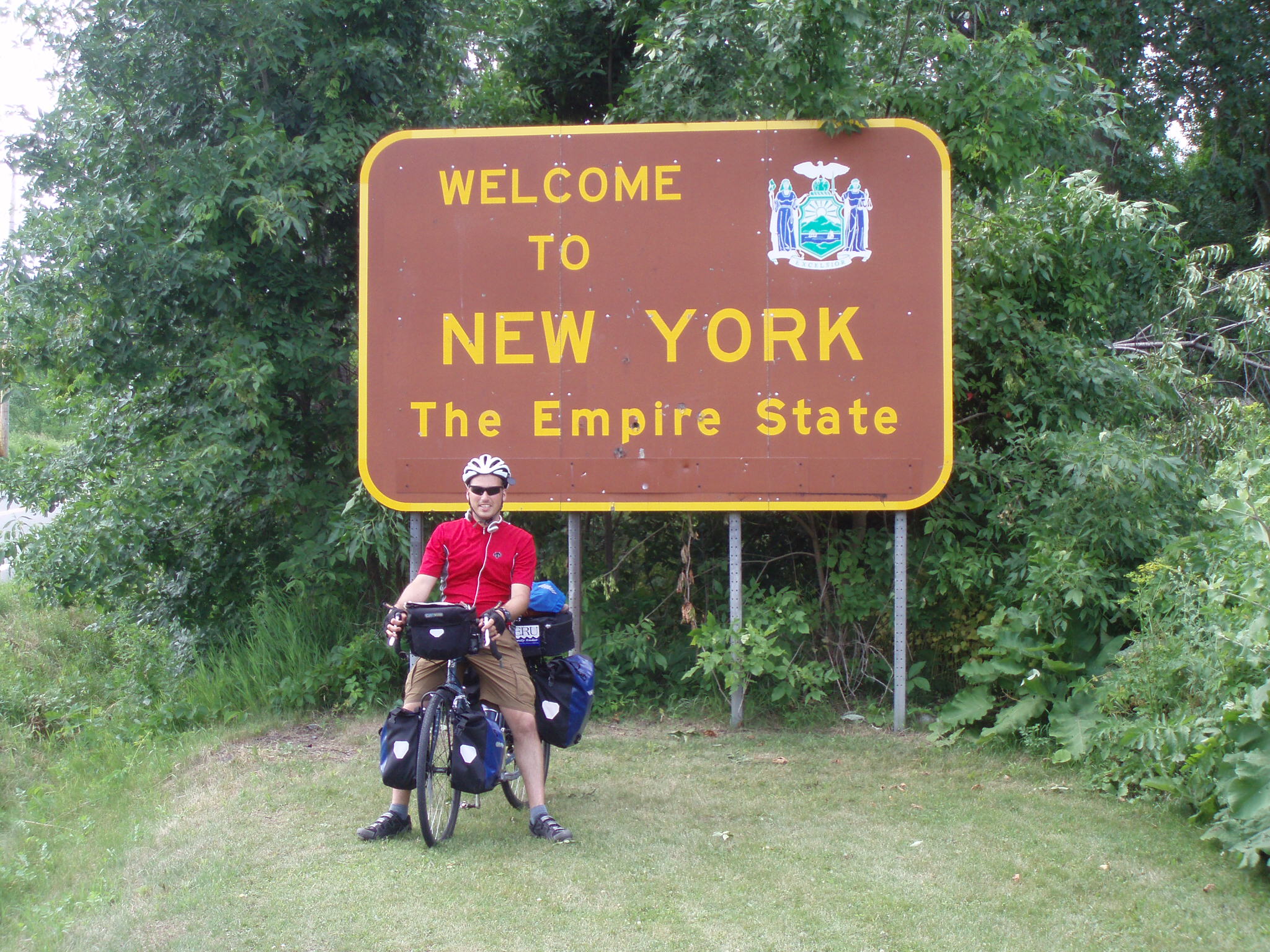 Eventually the road ended at Lake Champlain and we had to wait for the ferry to take us into New York. As we were waiting for the ferry I checked my email on my phone. Our thesis professor wrote us a funny email, he's been reading the journal and is about to leave to go to Venice for a month to hang out. Chuck and I both did our thesis projects in Venice.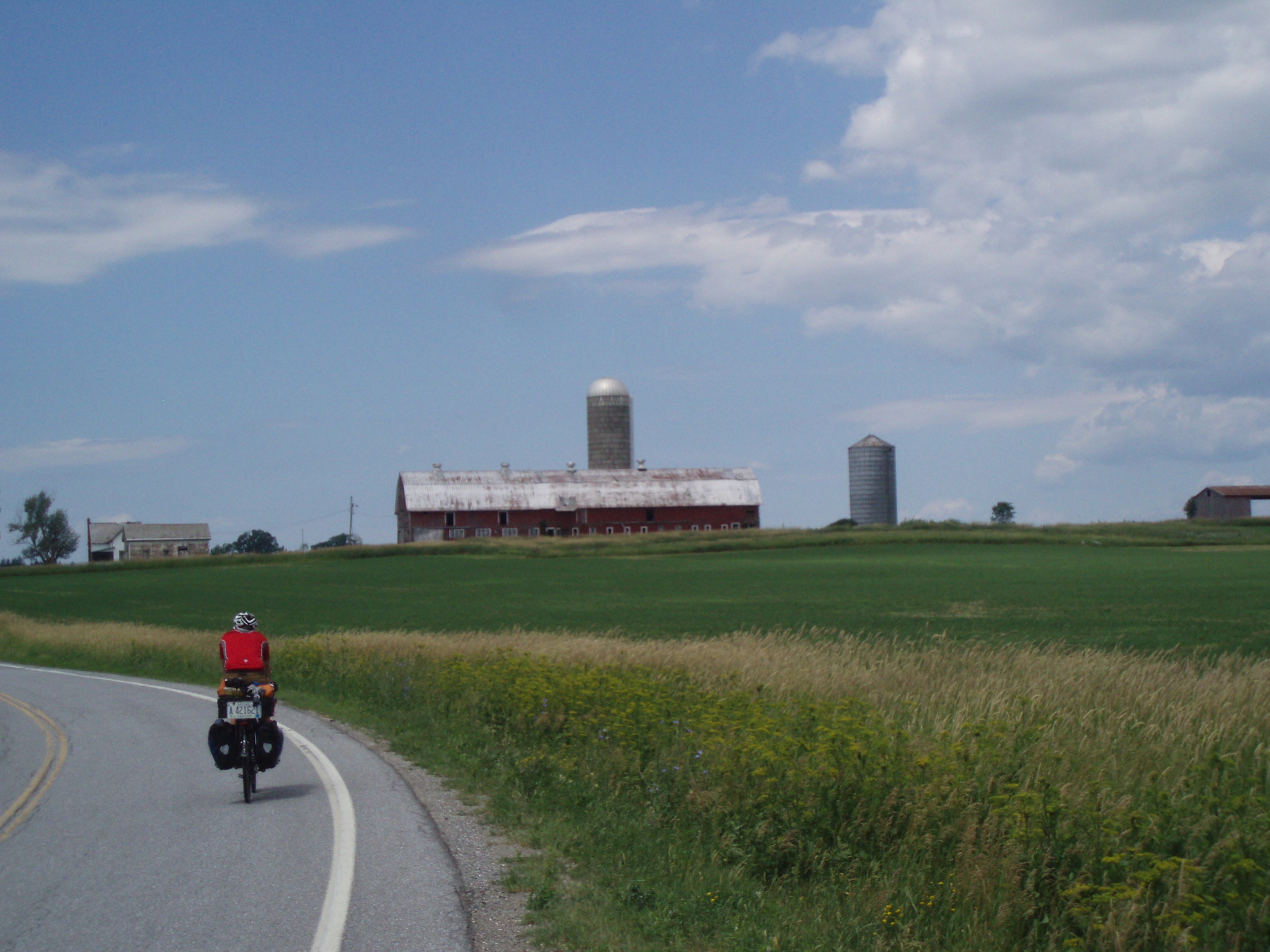 In Ticonderoga we skipped visiting the fort, even though it is something we both really wanted to do. The day was getting late and we needed that poison ivy cream.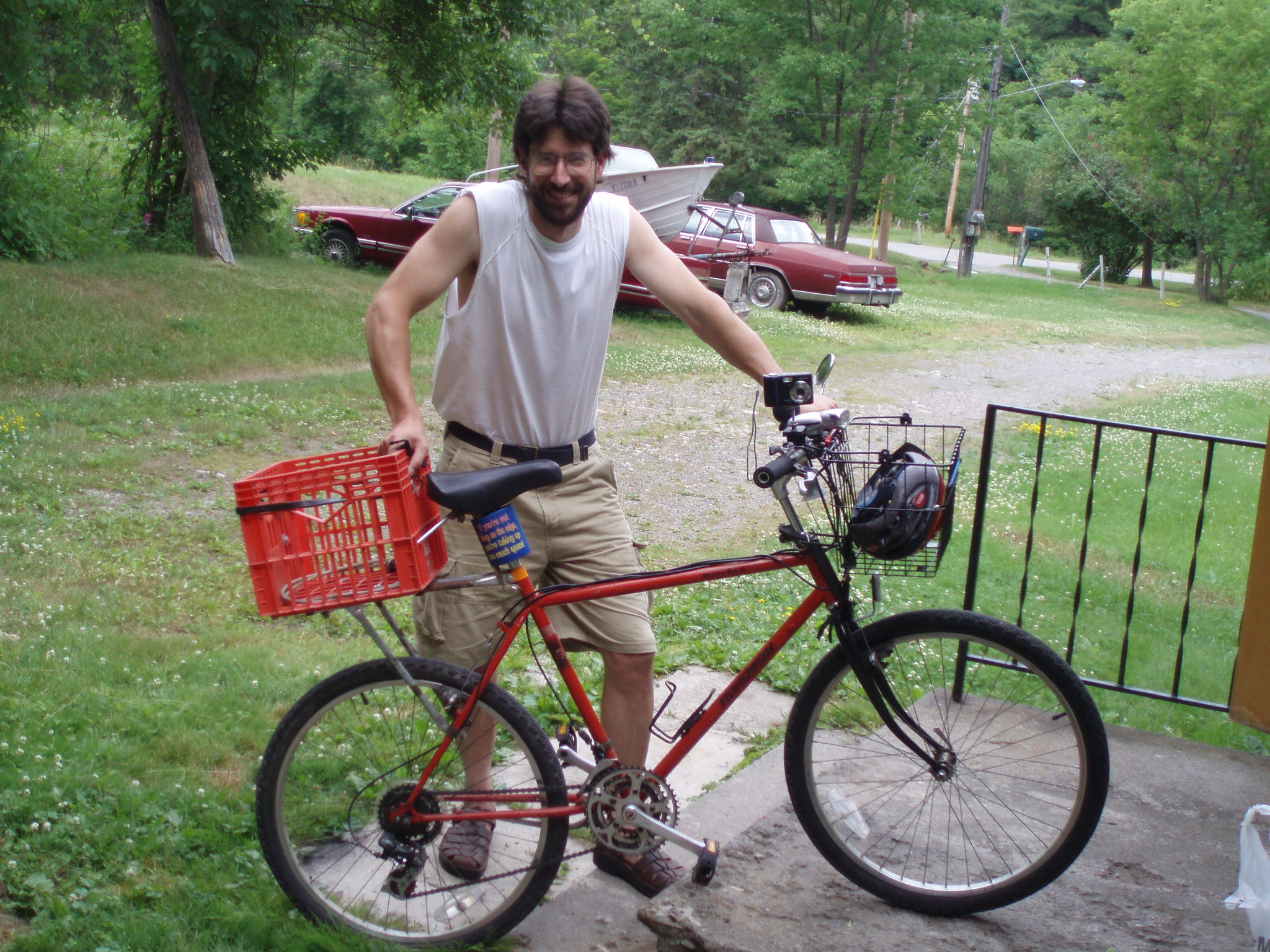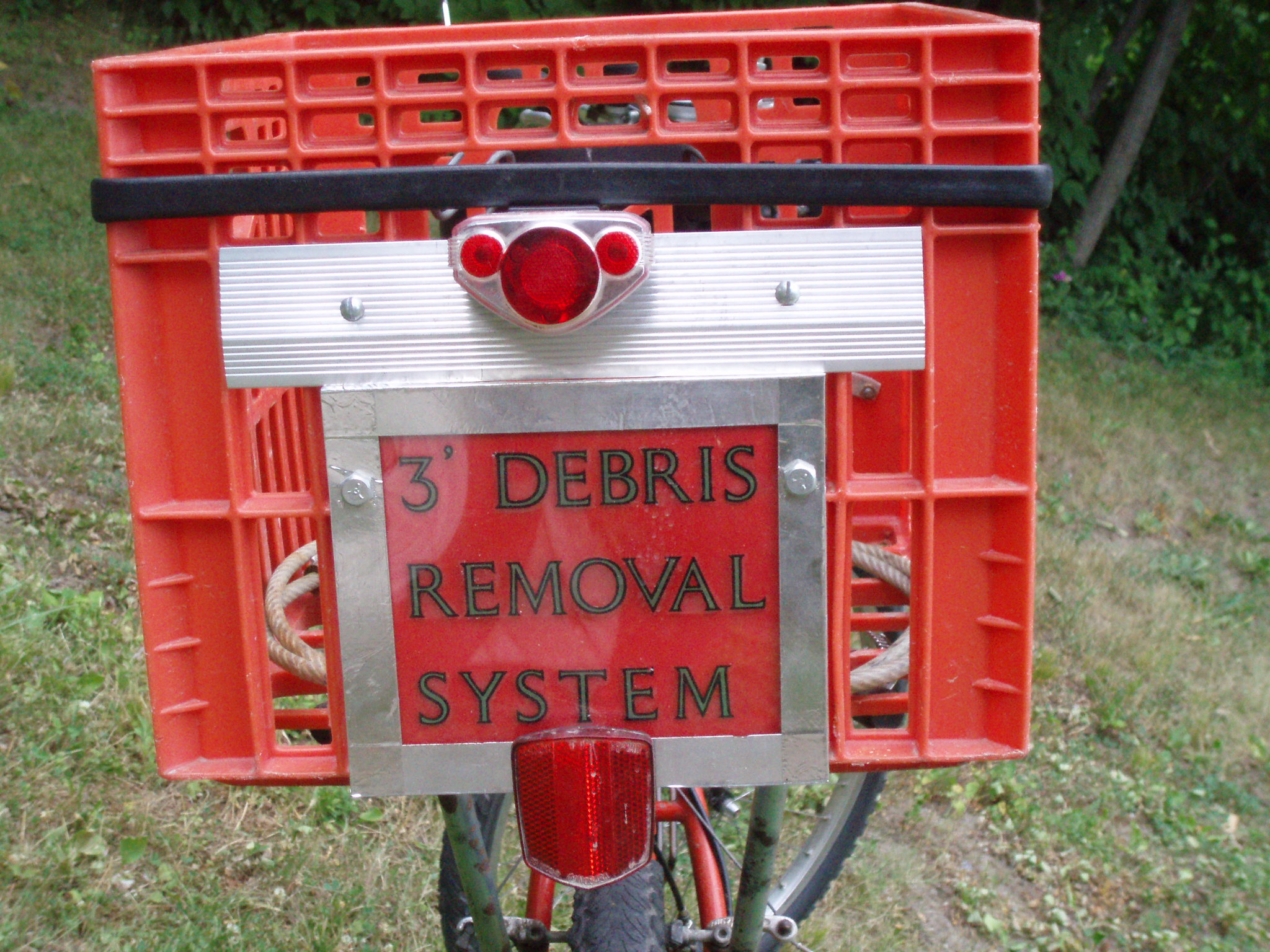 We stopped at Walmart to buy some food for dinner. We were both exhausted, chuck was a zombie. As I packed up all our food into our bags this guy Bryce came over to chat about our trip. He was really into bikes. Chuck wasn't feeling good so he was sitting in the lobby of Walmart drinking a gigantic cup of coffee.
One thing led to another and Bryce said it would be cool if we camped in his backyard. So we followed him back to his place and setup camp. Bryce was a lot of fun to talk to he is a really smart guy. We sat around talking all night while I cooked up some dinner.
Eventually it got late and I went in my tent to work on journal stuff and I got a phone call from the Infamous Joy Santee. She told me all about riding the Underground Railroad route and she's planning on meeting up with us when we get to Indiana. As usual I had a lot of fun talking with Joy.
After I got off with Joy I called Jamie back. His doctor told him to just take it easy.  He will be back on the trail with us in about a week and a half. I tried to help him figure out how and where to meet us on the trail.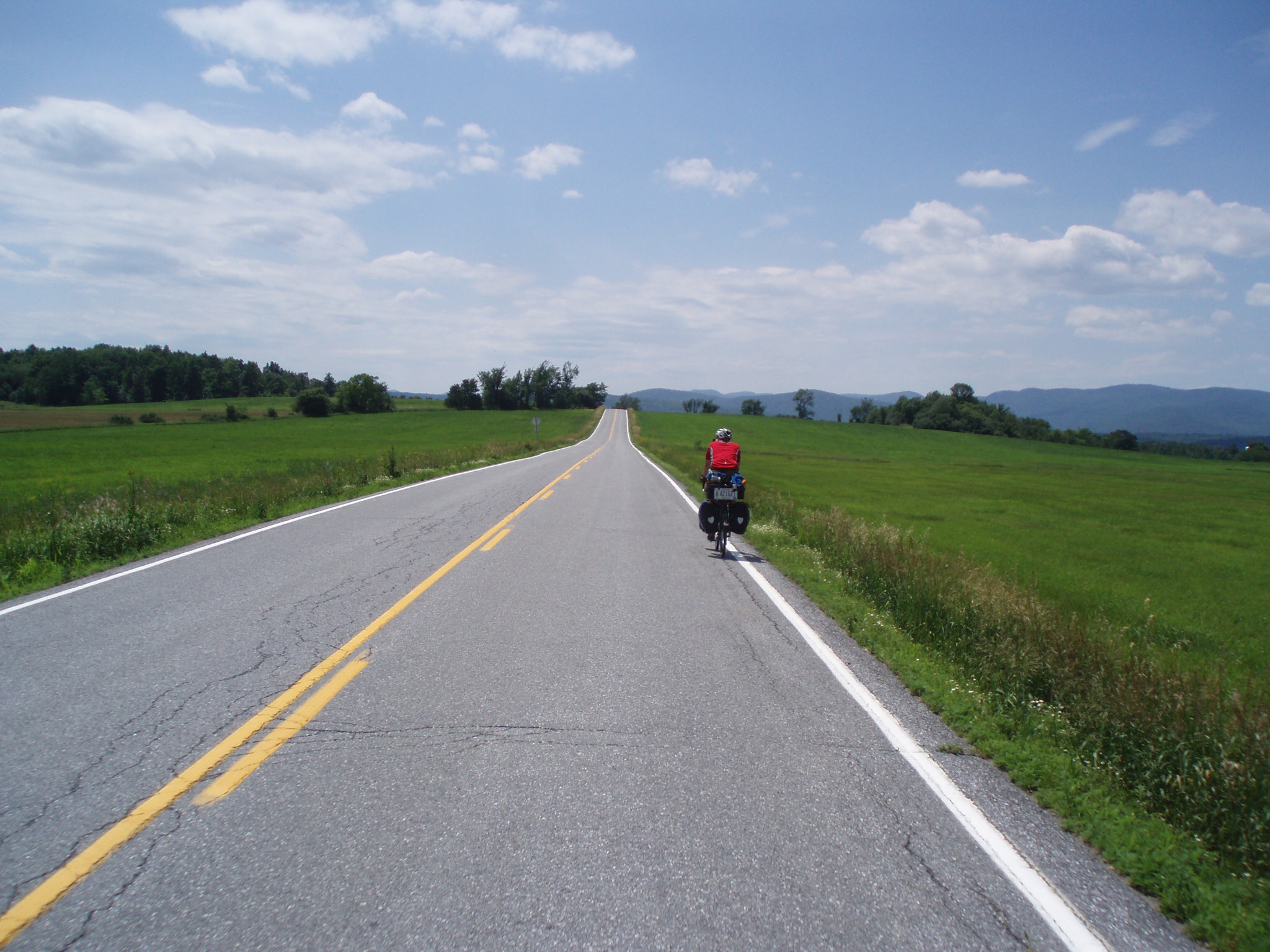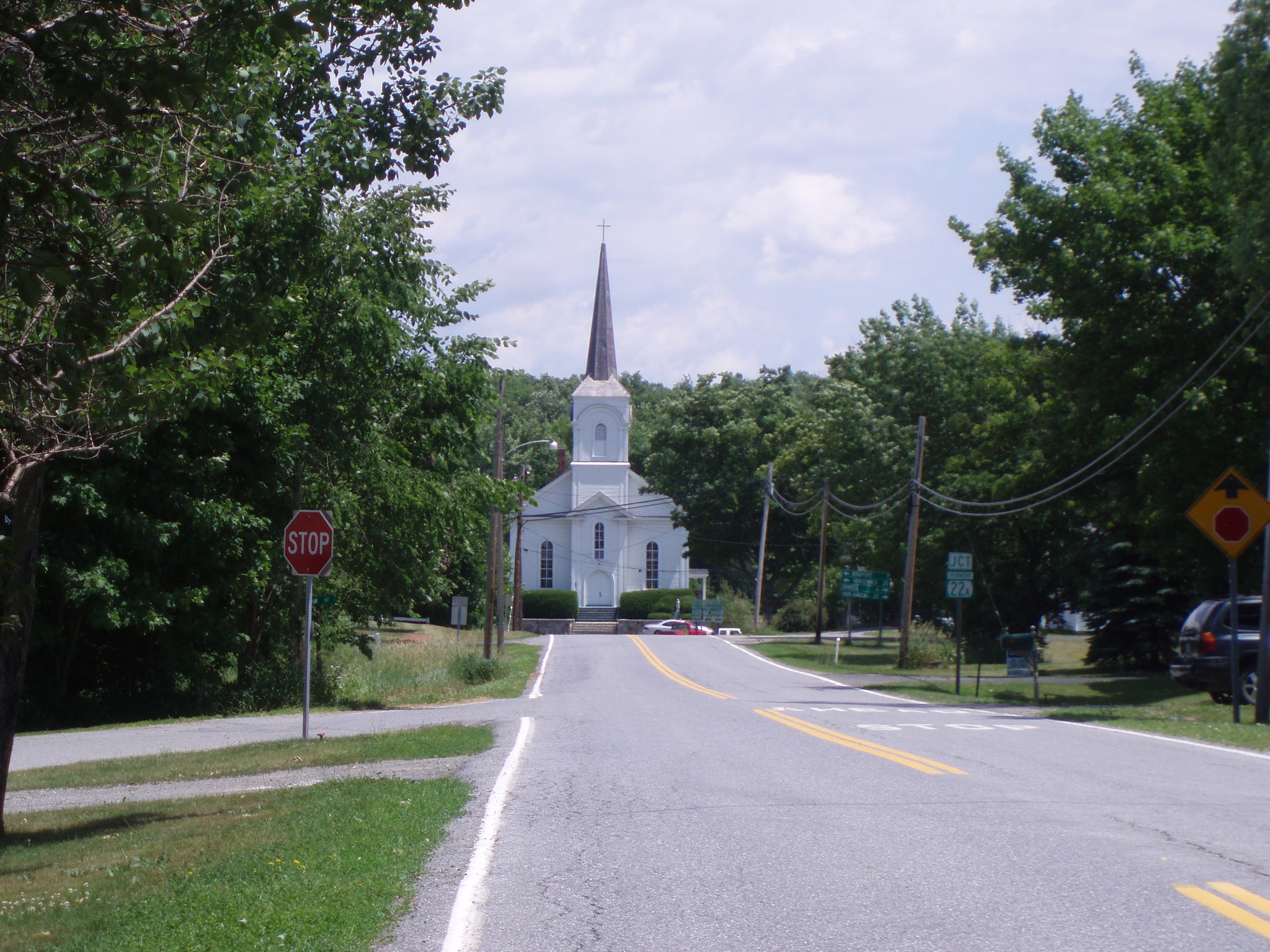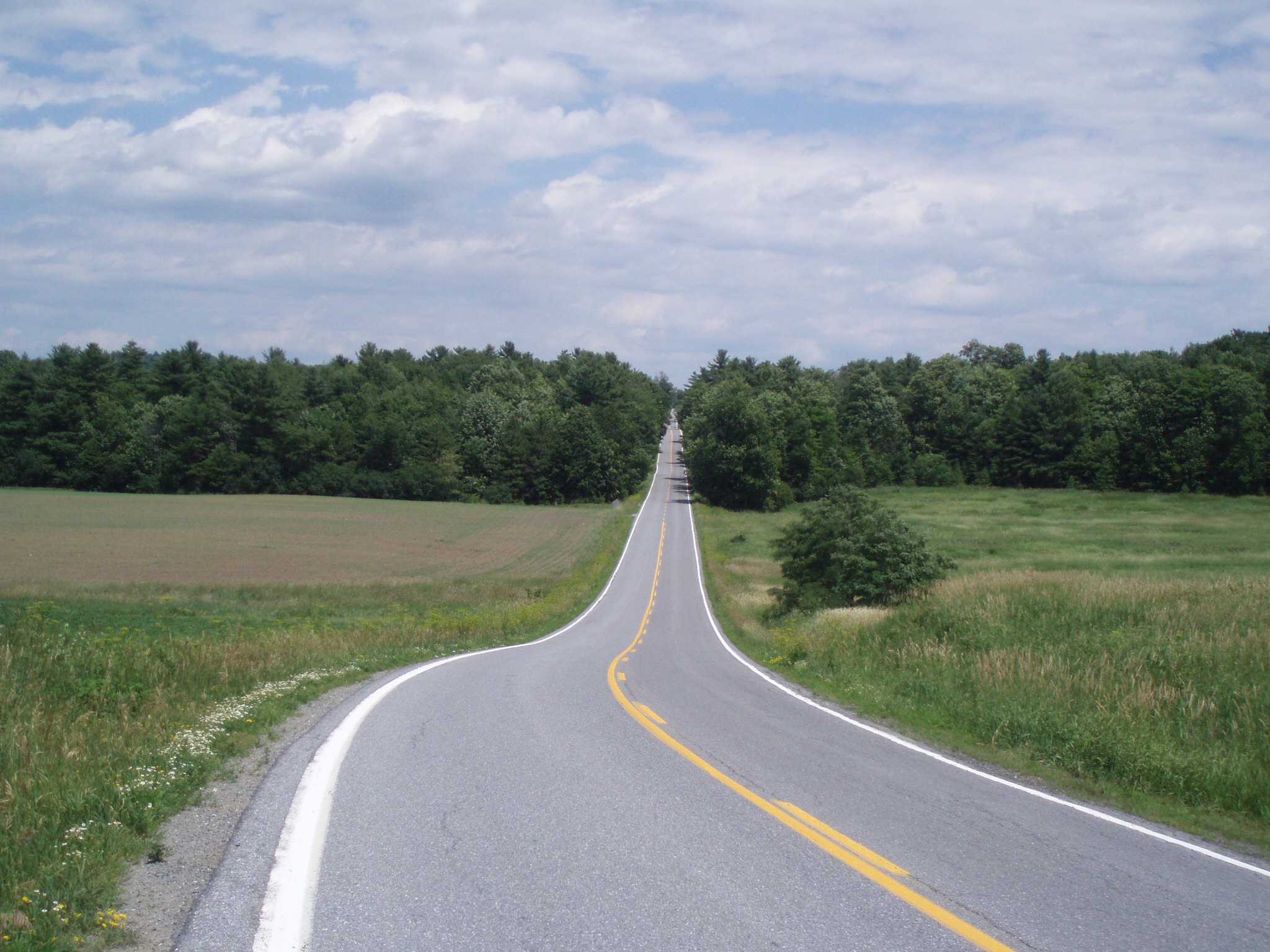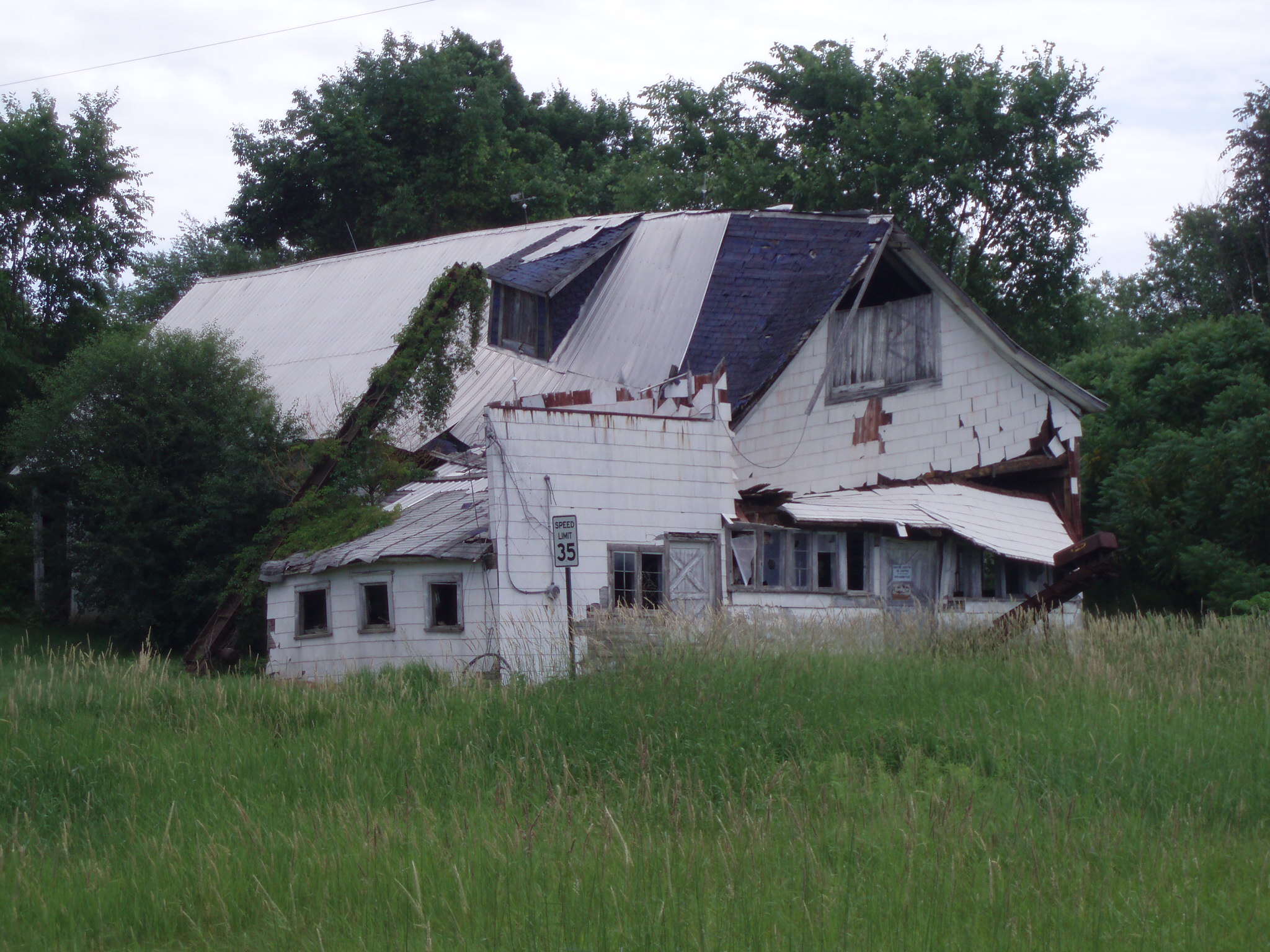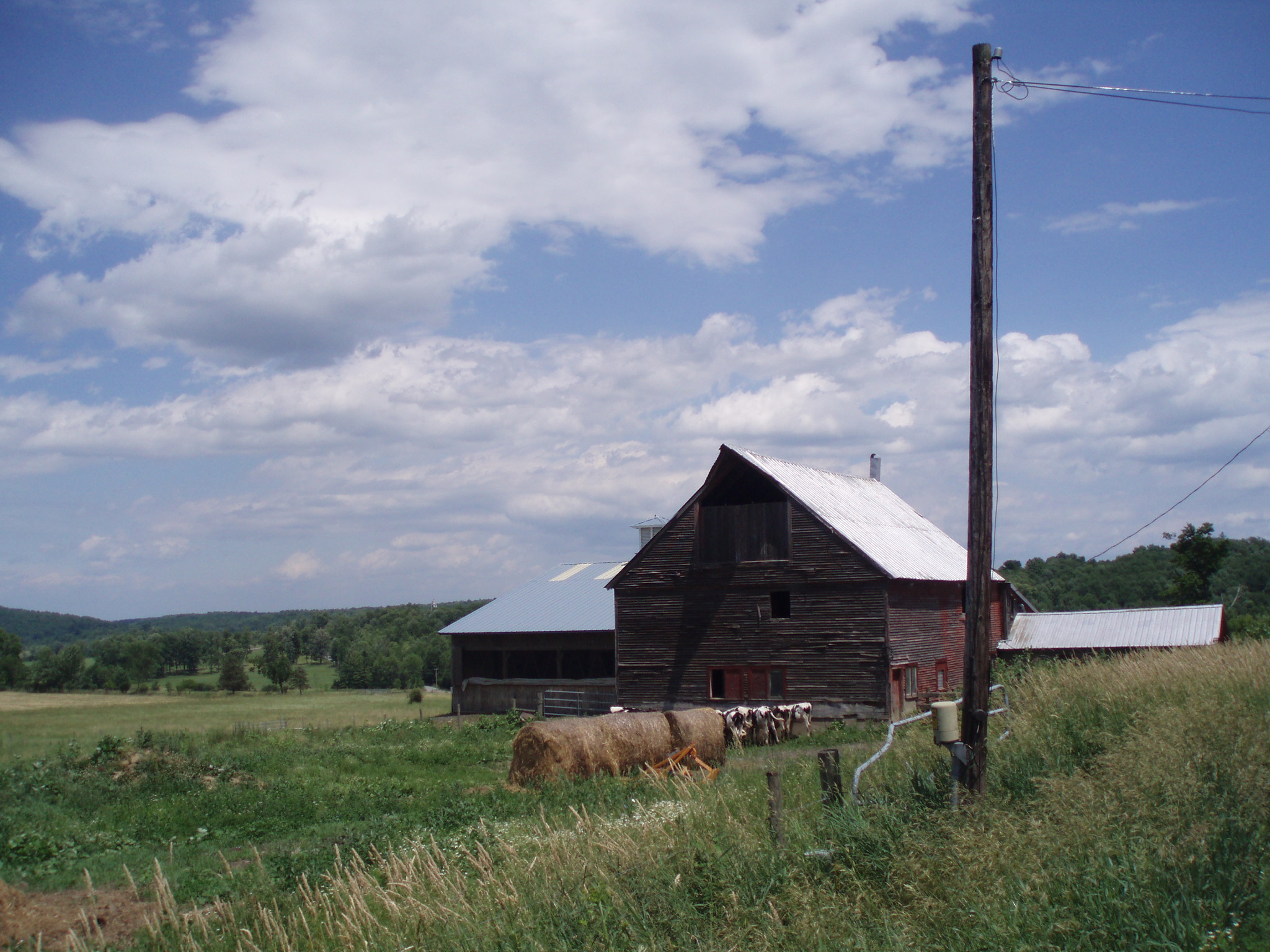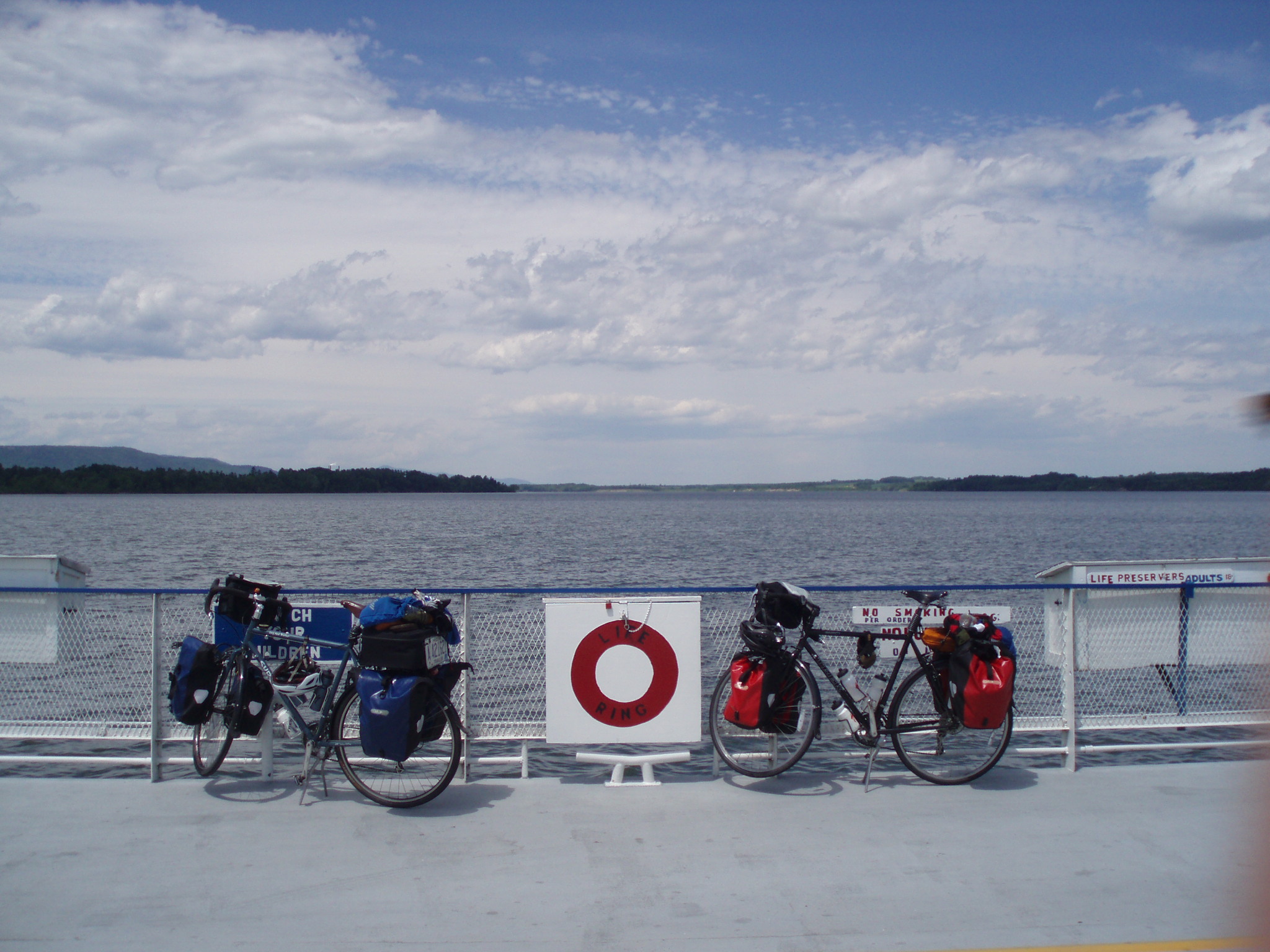 Click Here to Visit The Table of Contents
Click Here to Visit Previous Page: Day 11: South Stafford to Hancock, VT
Click Here to Visit The Next Page: Day 13: Ticonderoga, NY to Long Lake, NY