Tuesday July 3, 2007, 56 miles (90 km) – Total so far: 815 miles (1,312 km)
Day 17 Fairhaven, NY —> Palmyra, NY
Click Here to Visit The Table of Contents
Click Here to Visit Previous Page: Day 16 Port Ontario, NY to Fairhaven, NY
Click Here to Visit The Next Page: Day 18: Palmyra, NY to Holley, NY
Mike woke up first and the 2 of us packed up like bandits. While chuck was in the restroom the jerk camping next to us asked me about our trip, but he didn't really care. He was just pissed because we had the best campsite. Last night I wanted him to offer us a lot of money to switch sites. But I guess the girl at the office wouldn't let him switch to our site for the holiday anyway, so he just yelled at his wife all night long.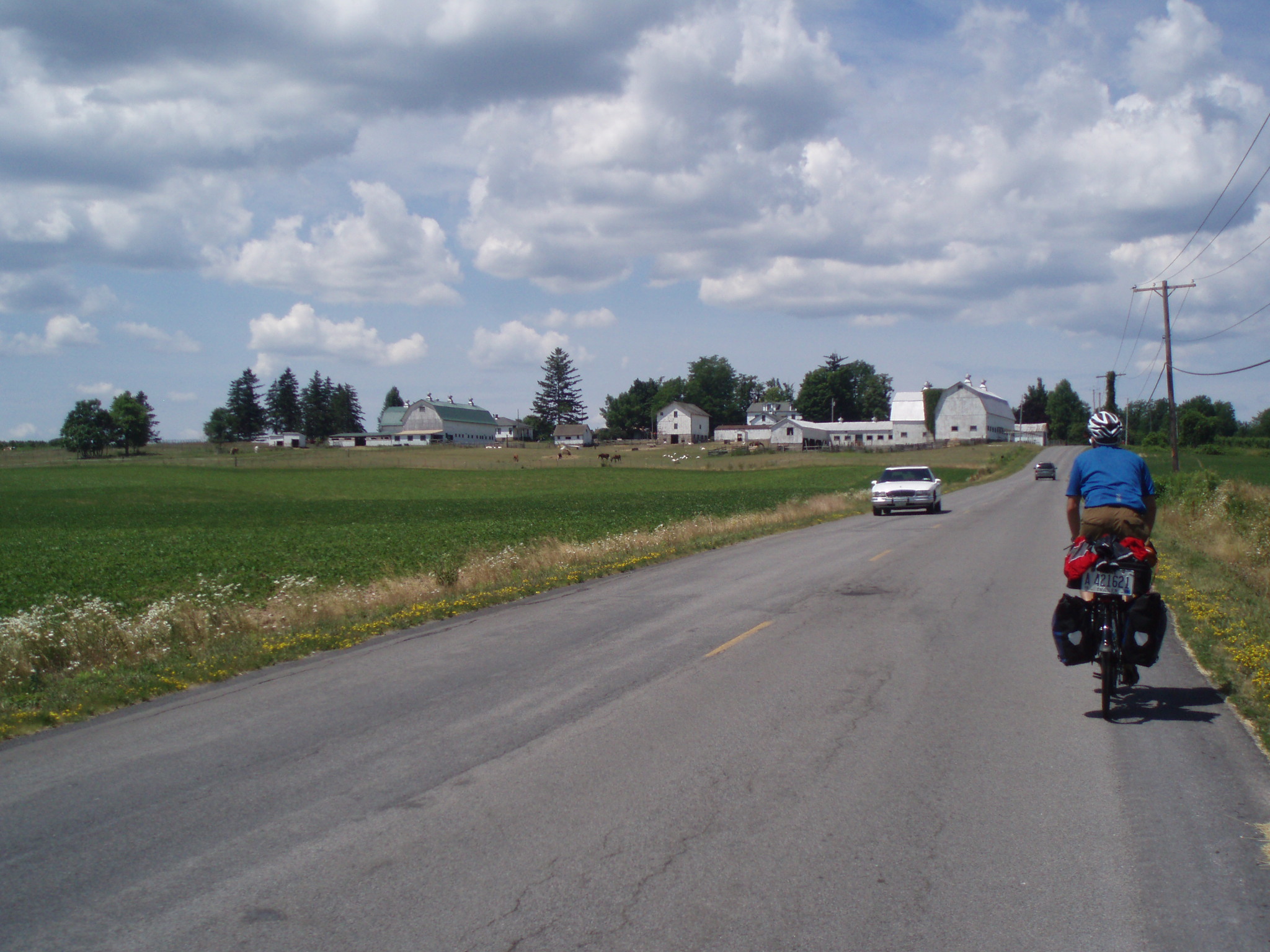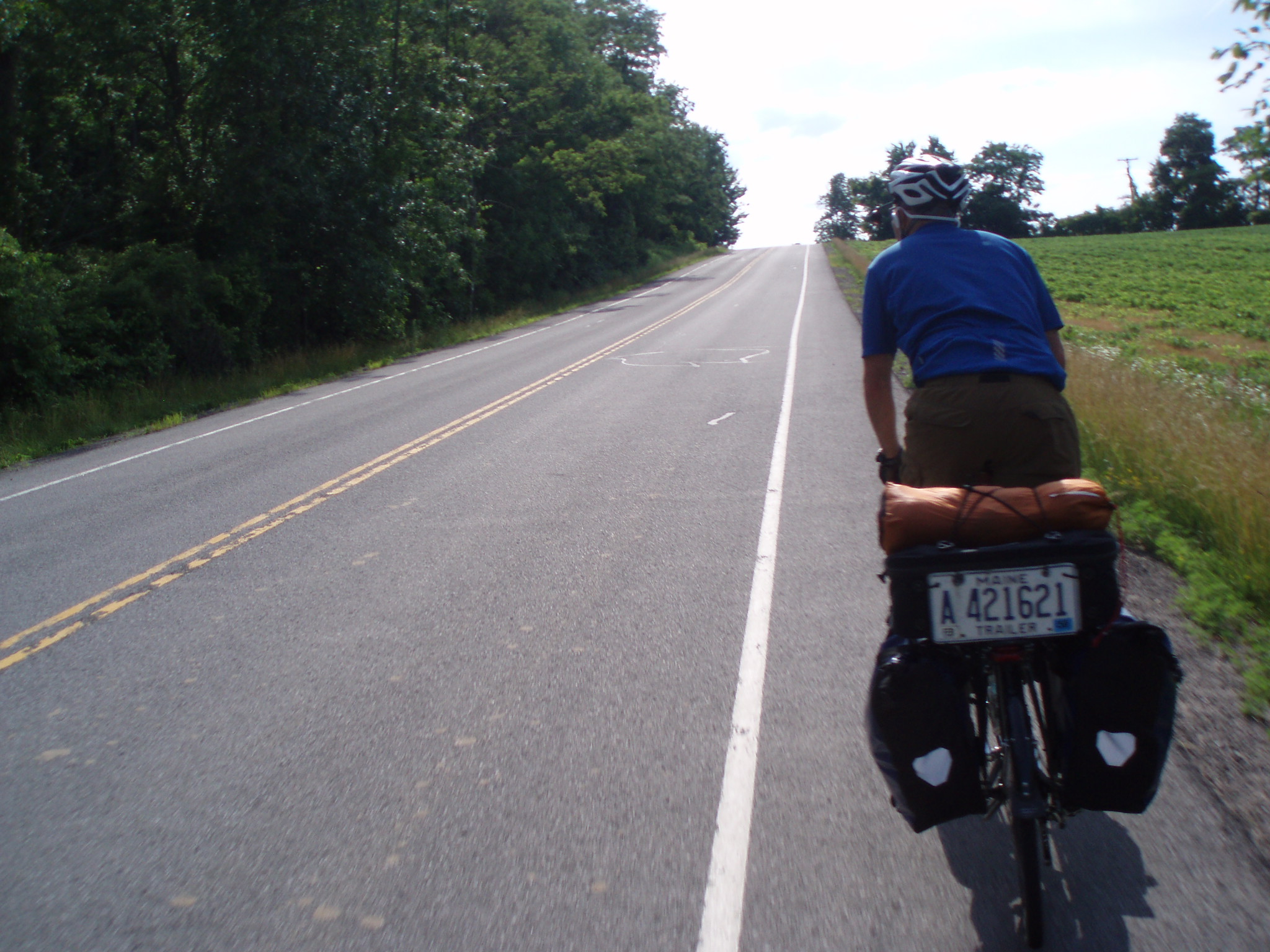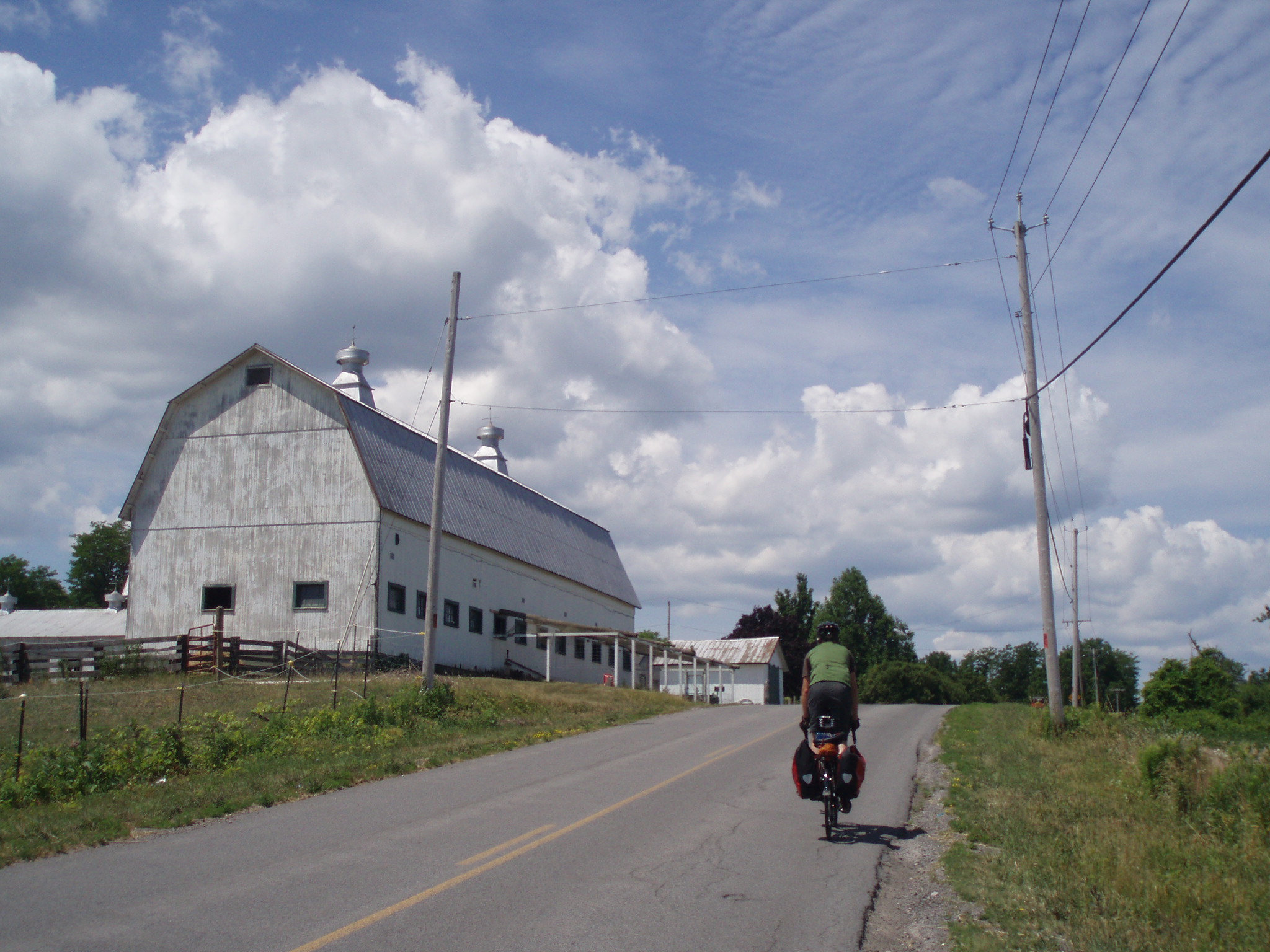 We back tracked half a mile to a diner for breakfast. We beat the morning rush and had our food ASAP. We both got the homemade toast and it was the best toast chuck had ever had. All morning long it was a really nice ride to Sodus Point, lots of beautiful rolling hills through some great back roads.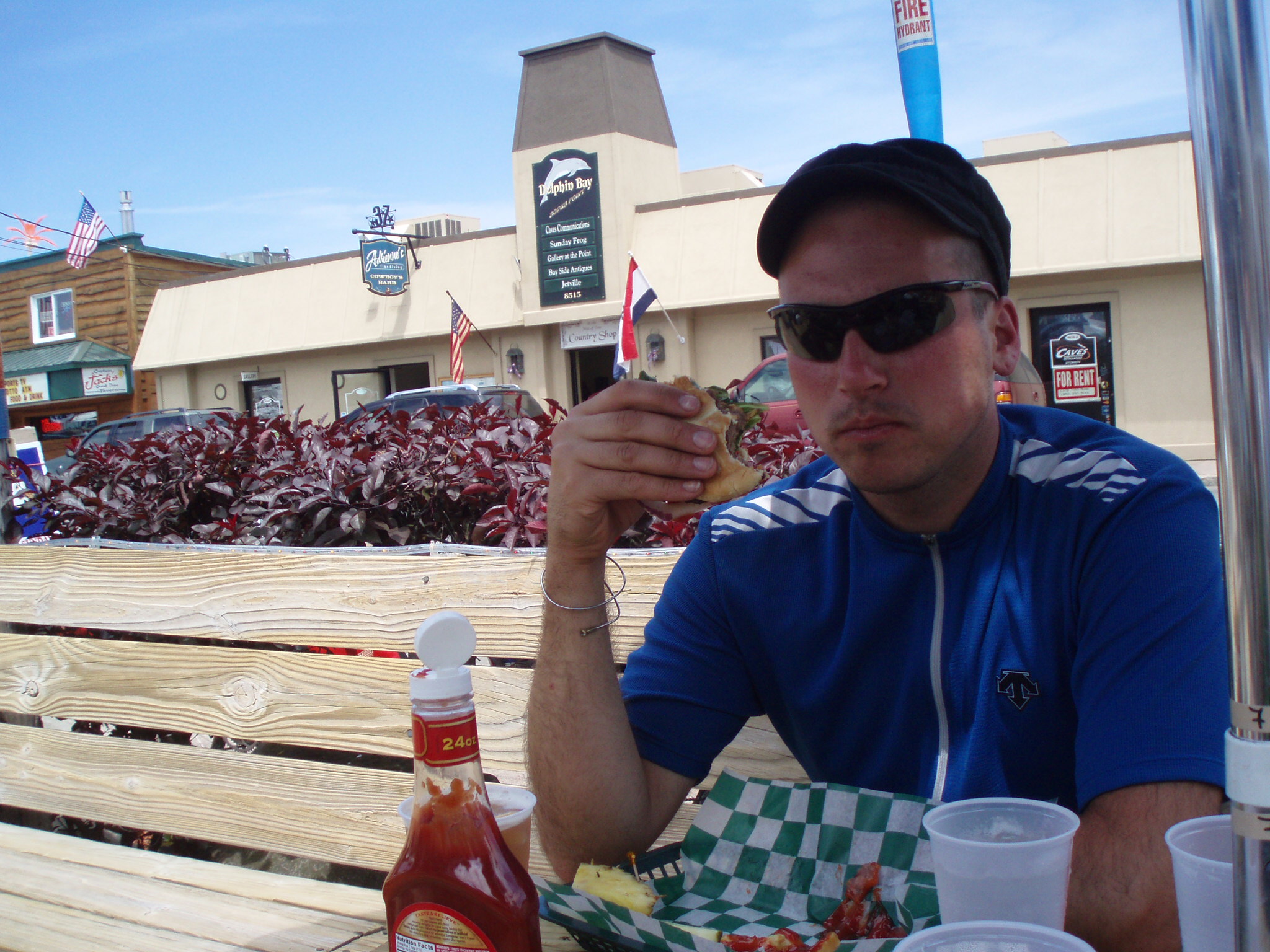 When we got to Sodus point we decided to take a long lunch break, we had some to kill before we got to Palmyra. We both sat around for a while and watched all the pretty girls as we ate outside. Mr. Mike (I have no money) Riscica got suckered into trying the delicious wheat beer and ended up having 2 beers at lunch. ::sigh:: The wheat beer is always my soft spot.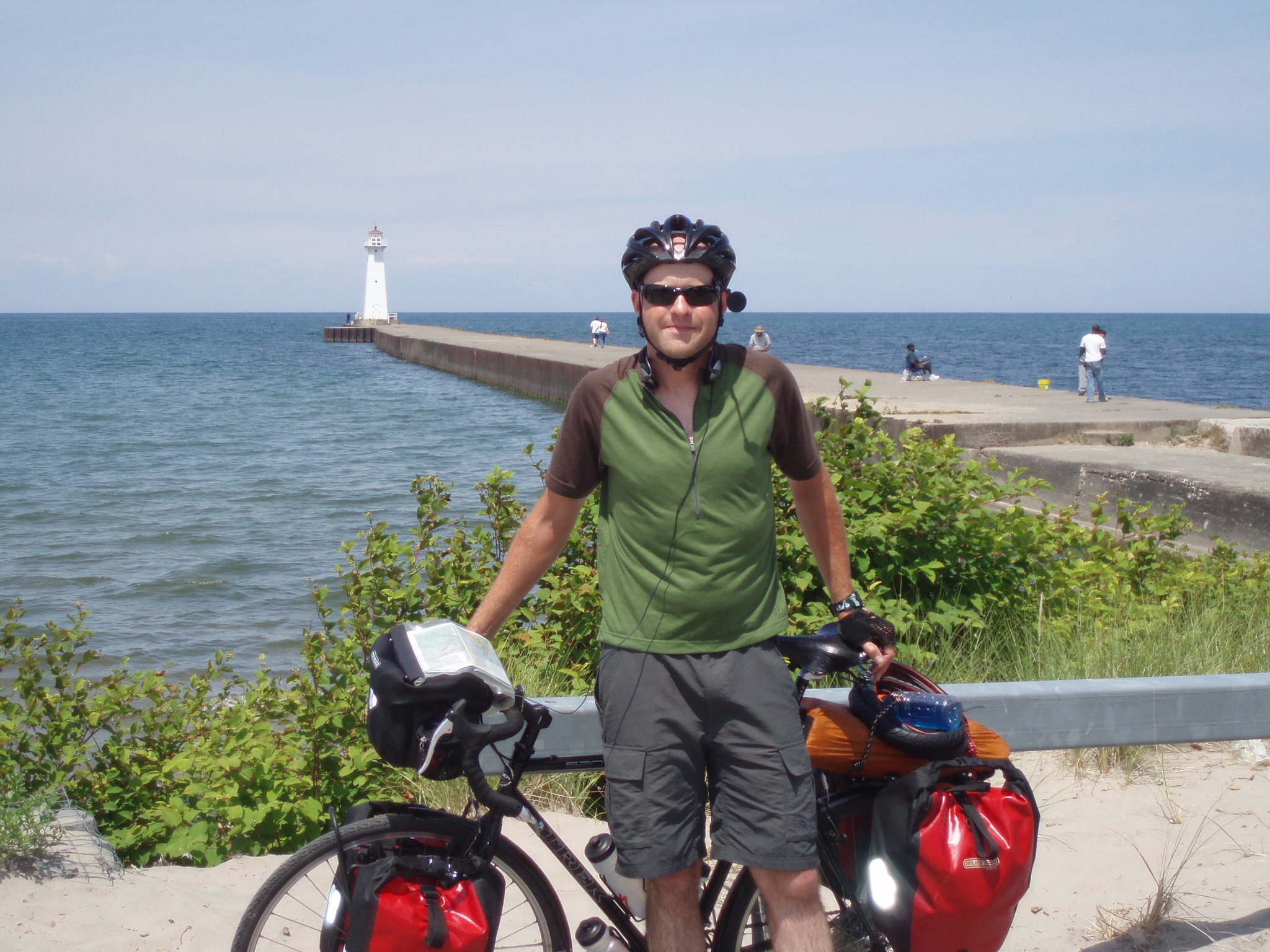 After sitting around for too long we decided to finally get back on the road. We rode out on one of the points and checked out all the nice houses that are right on the water. I pointed to the house that sat all the way at the end of the road and had the perfect view and I told chuck that's the house I want to live in. As we rode by the guy that lives in that house saw us and he stopped us to ask us about our trip. He was really cool we talked with him for a while and he told us to go visit the light house, so we did.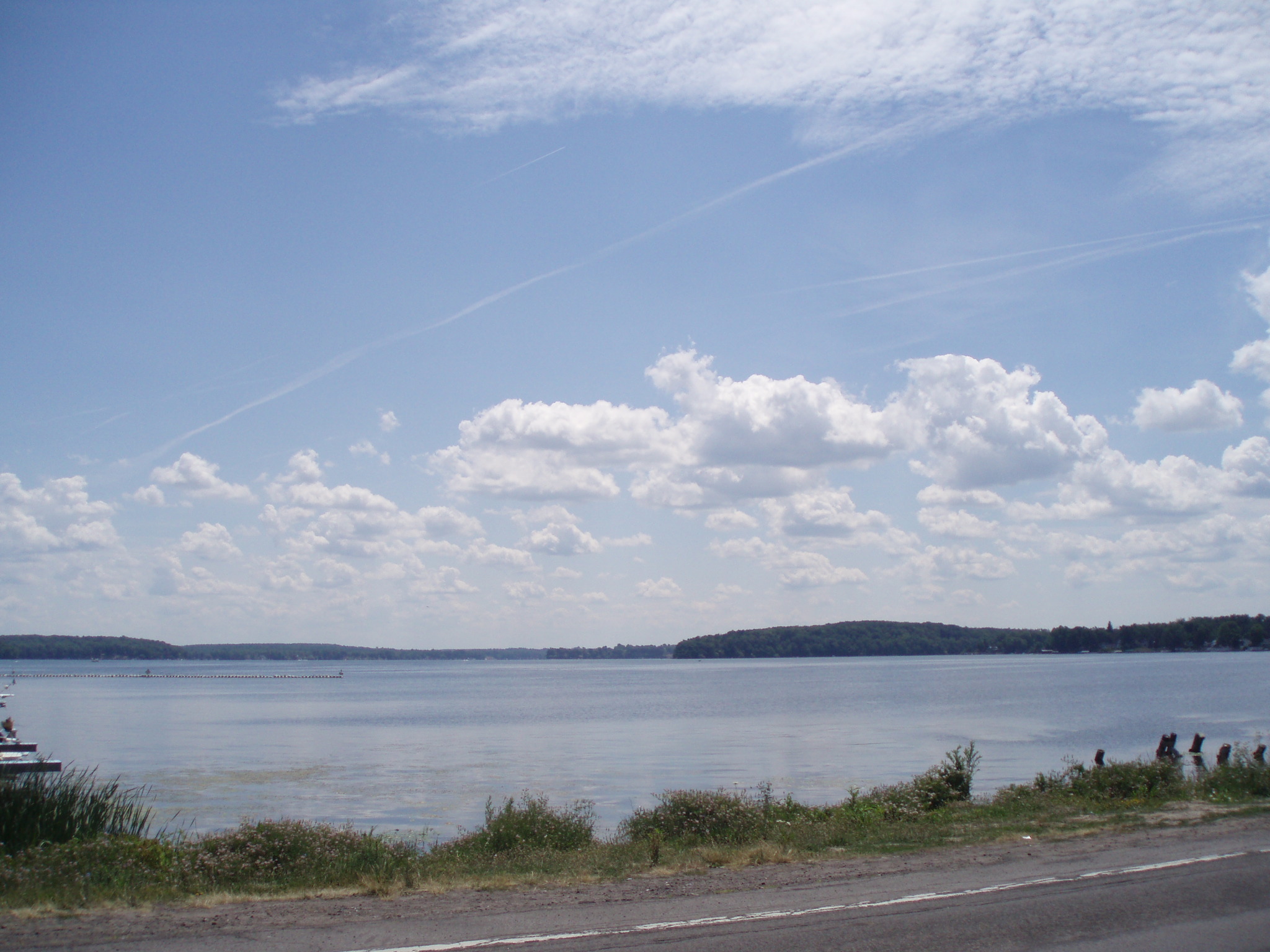 Riding outta Sodus point we rode along Lake Ontario for a while. It was a nice ride. We stopped at some convenience store and we chatted with this cool British guy who was driving a Porsche.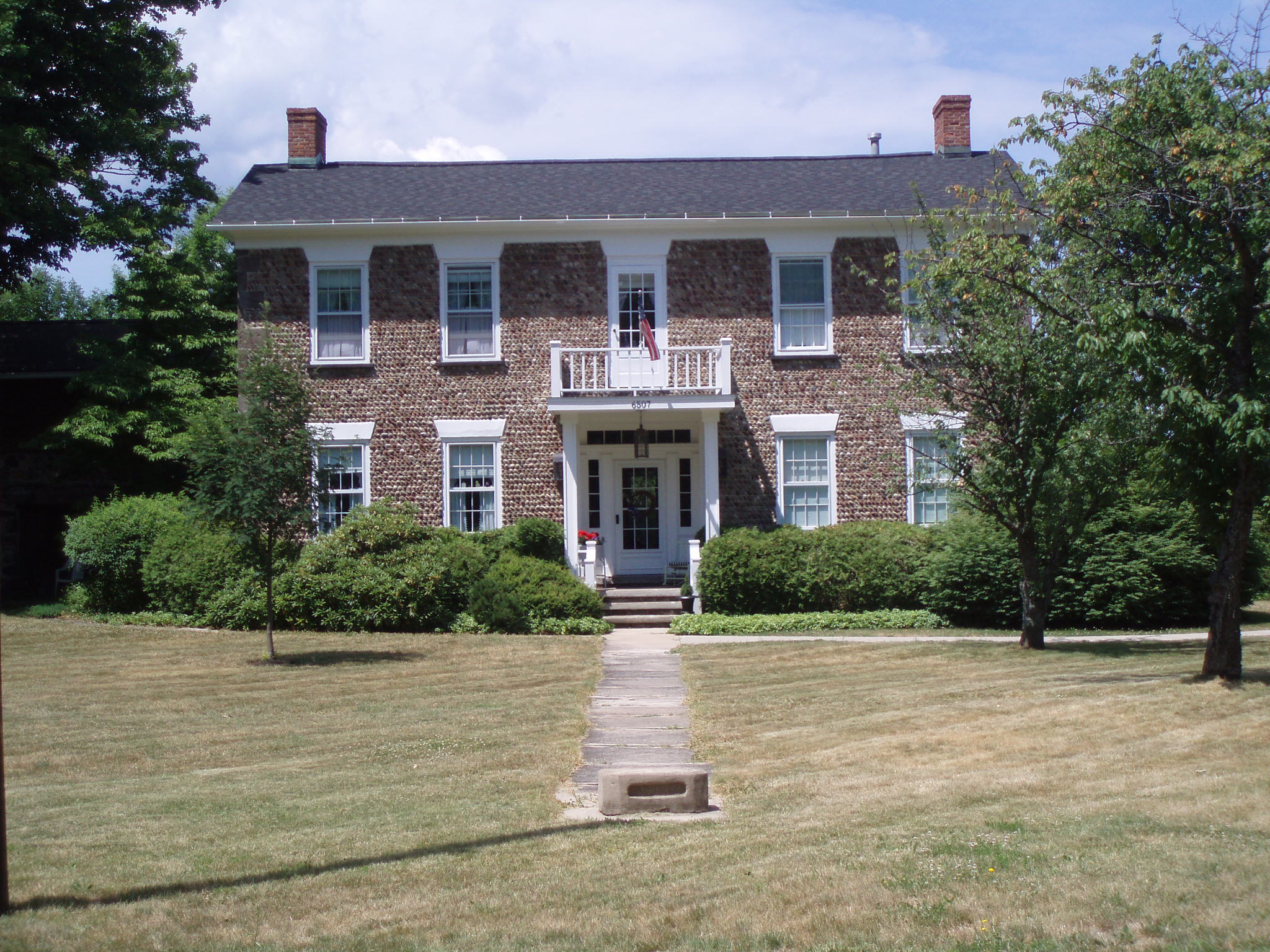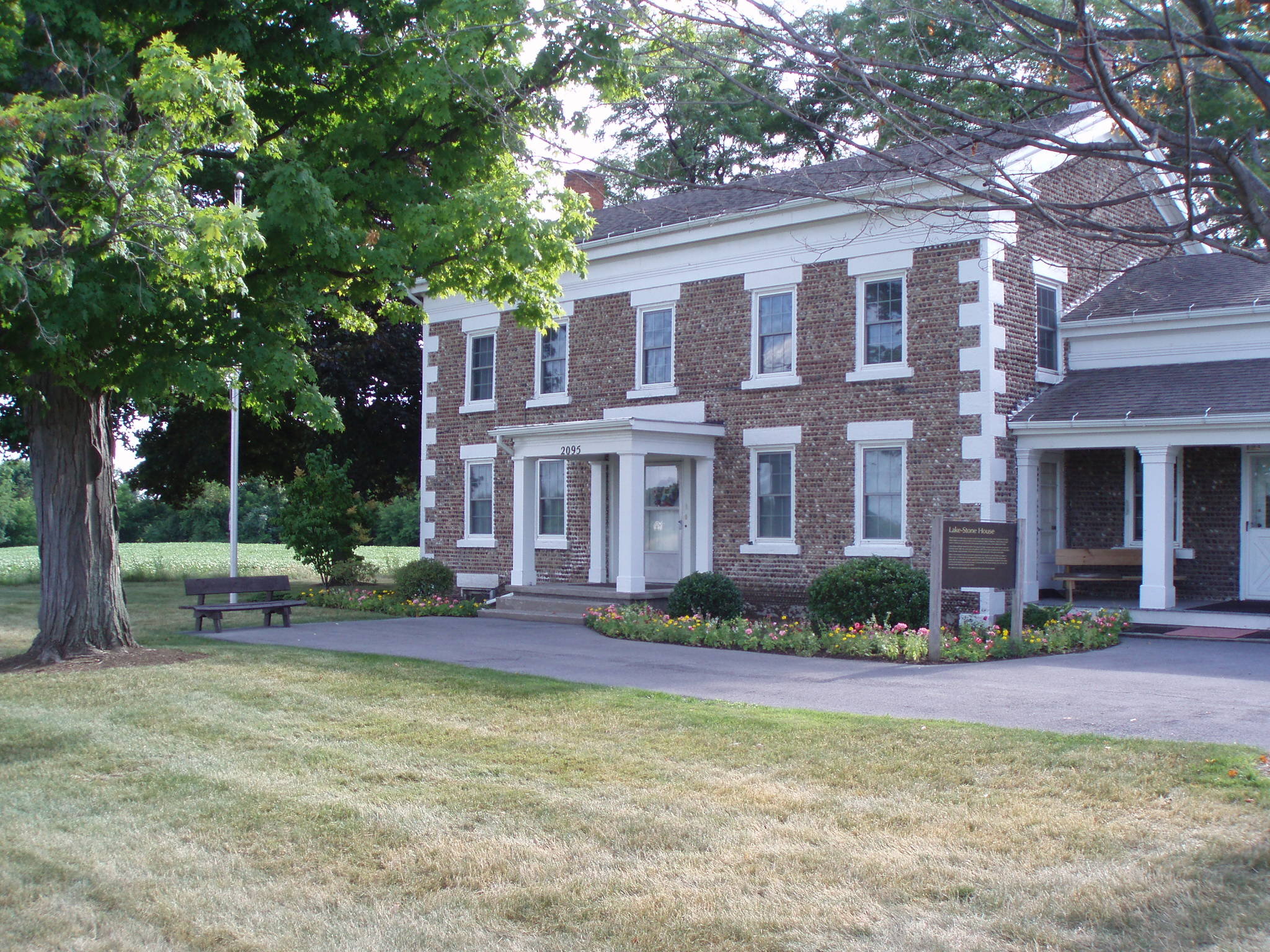 We kept seeing these great houses that are made from cobblestones but from a distance the look like brick.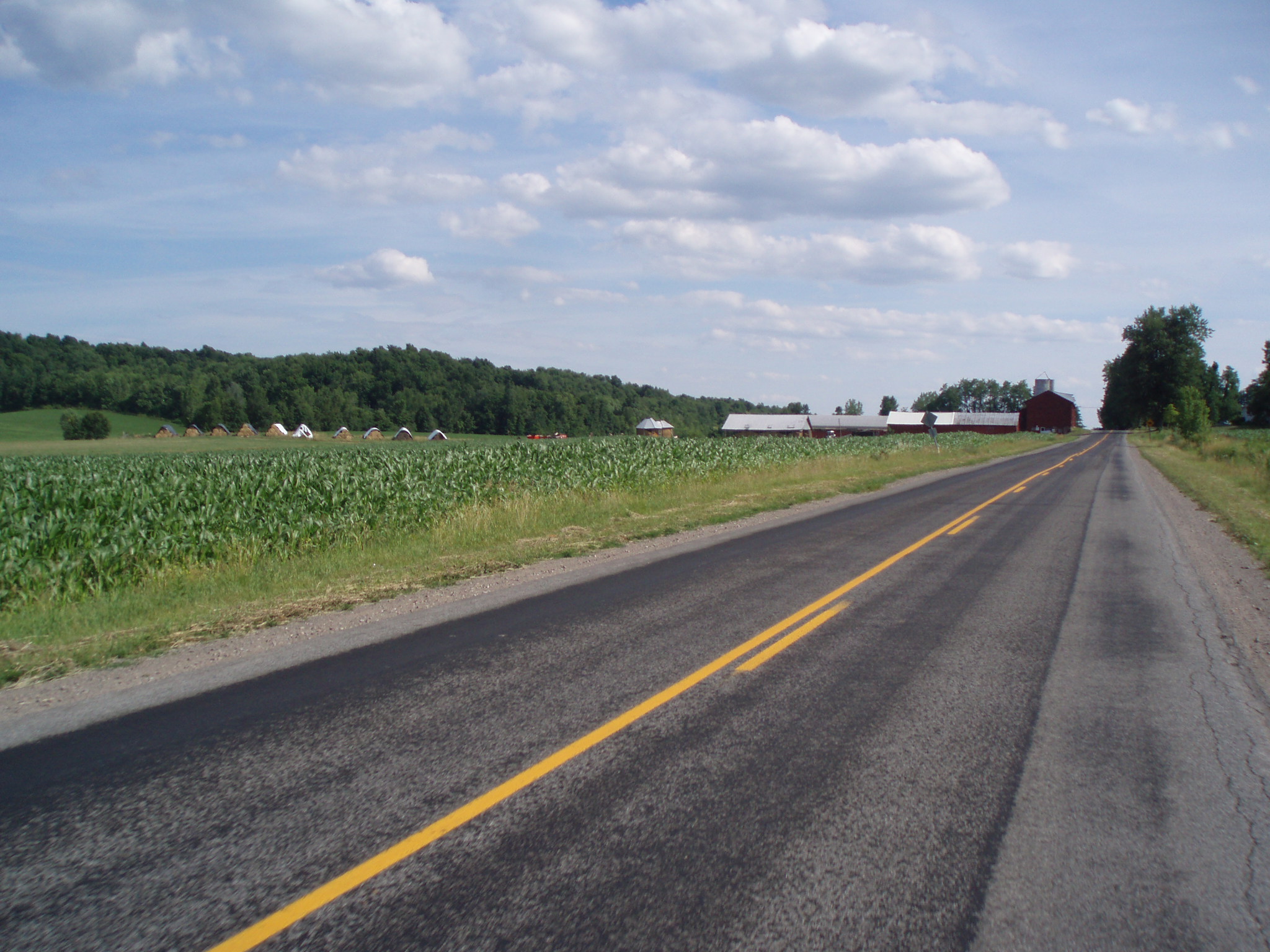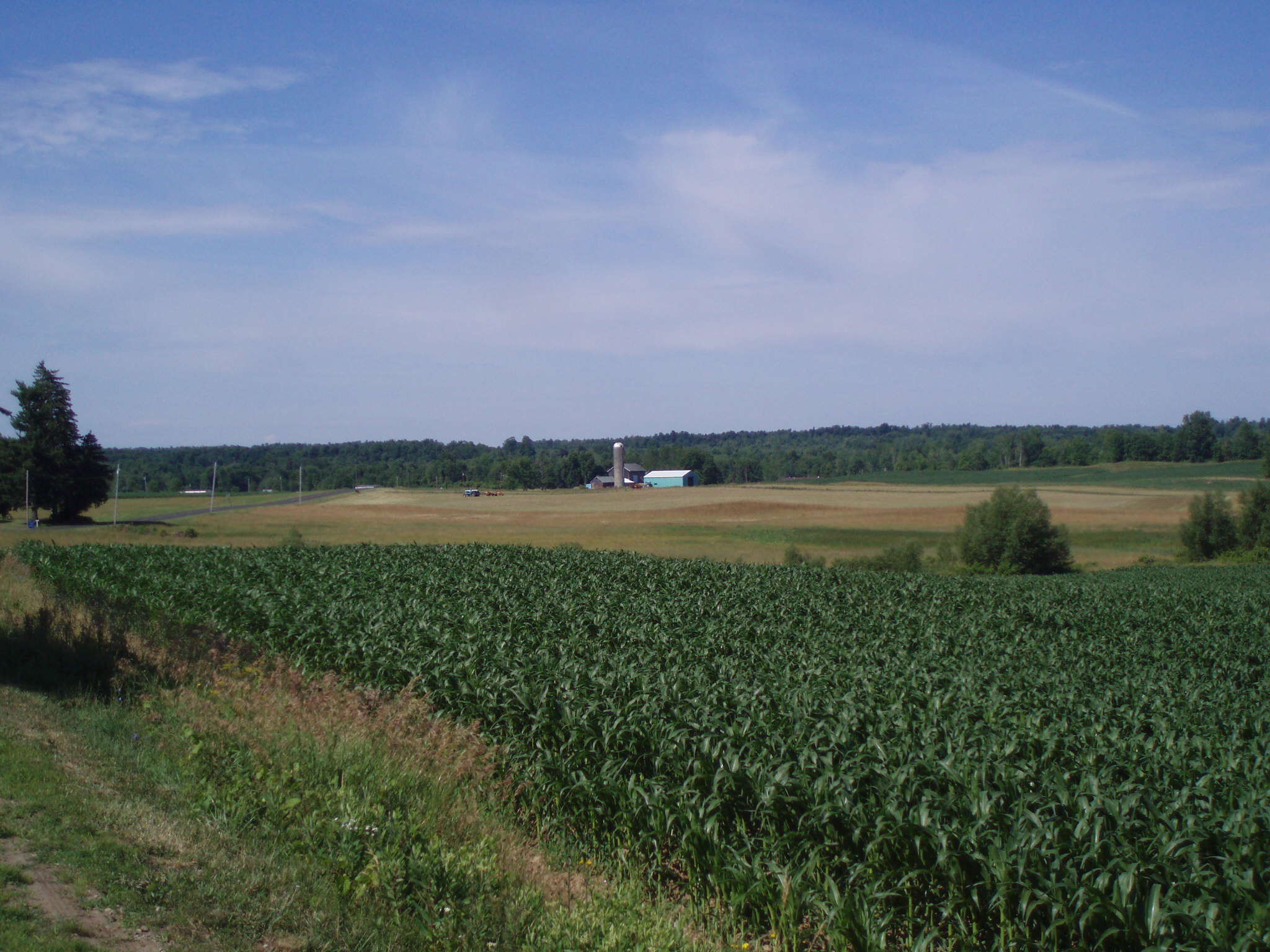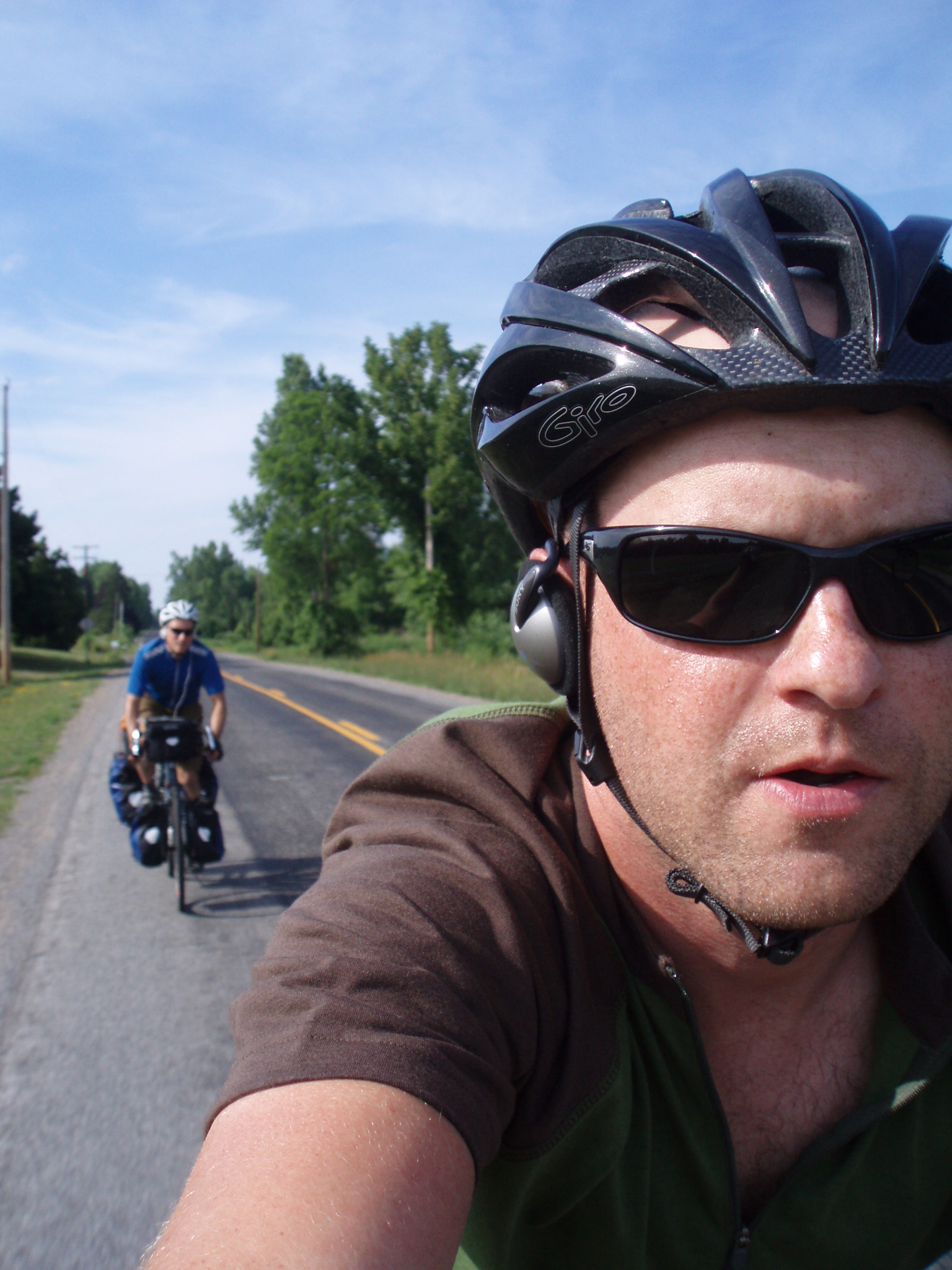 The last 20 miles of the day to Palmyra was a real pleasure. The road went through some really beautiful, apple orchards, cherry farms it reminded chuck of Italy. We entered Palmyra and crossed over the Erie Canal.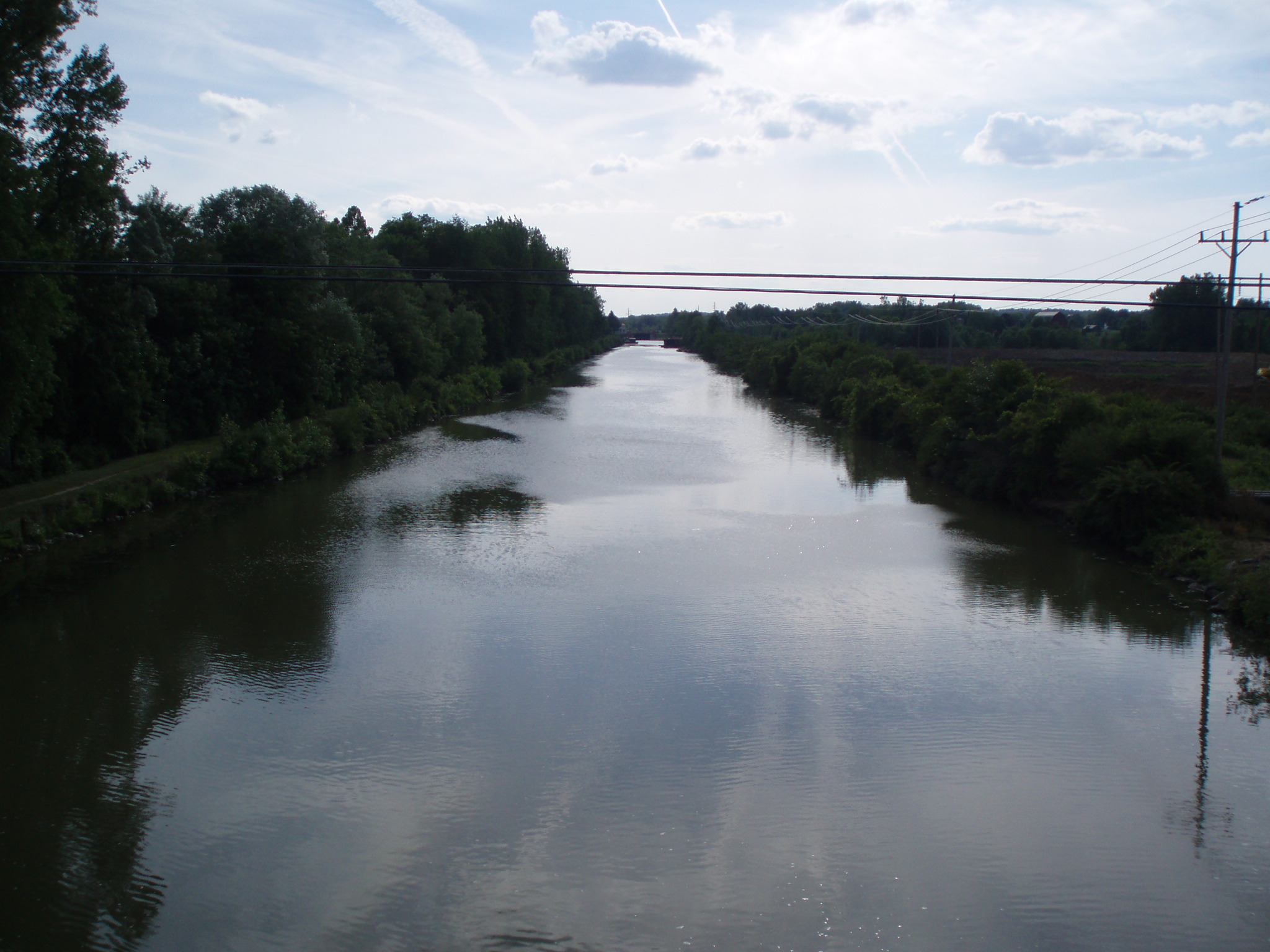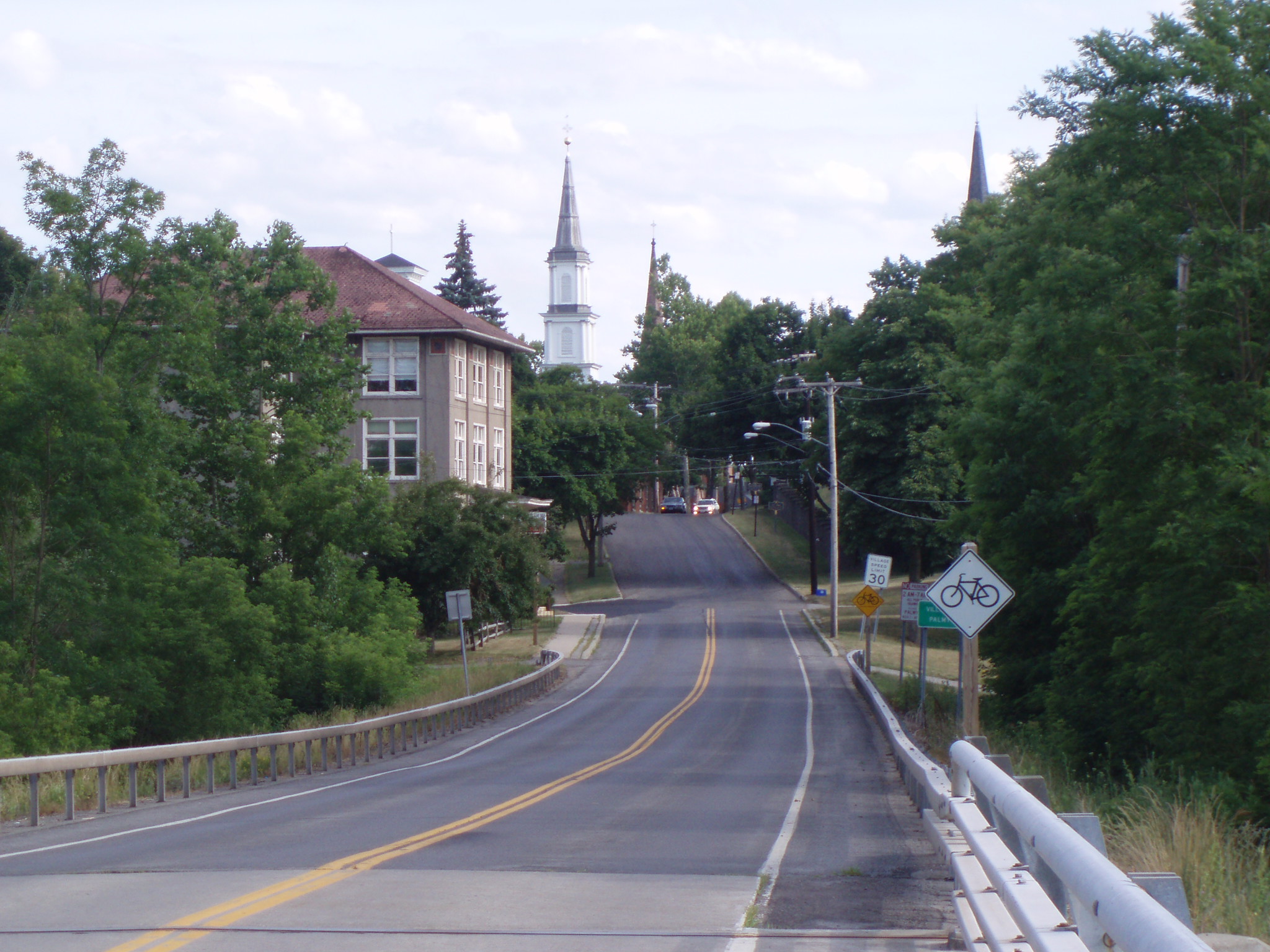 Chuck and I grabbed dinner in town and then we head over to Dale Oswald's house. Dale was real happy to see us. We had some beers and sat around talking for a bit. Dale has ridden the entire northern Tier in sections and he had tons of great advice to give us about places to go and people to see.  Eventually we pulled out all the maps and Dale gave me some great advice about leaving Chicago and riding north through Wisconsin and catching a lot of off road bike paths towards Minneapolis.
We were having a lot of fun chatting with dale we went to sleep around 11:30 which is pretty late for us these days. Dales a great guy he's a lot of fun to talk with. He's written a lot on this website. http://www.crazyguyonabike.com/canalligators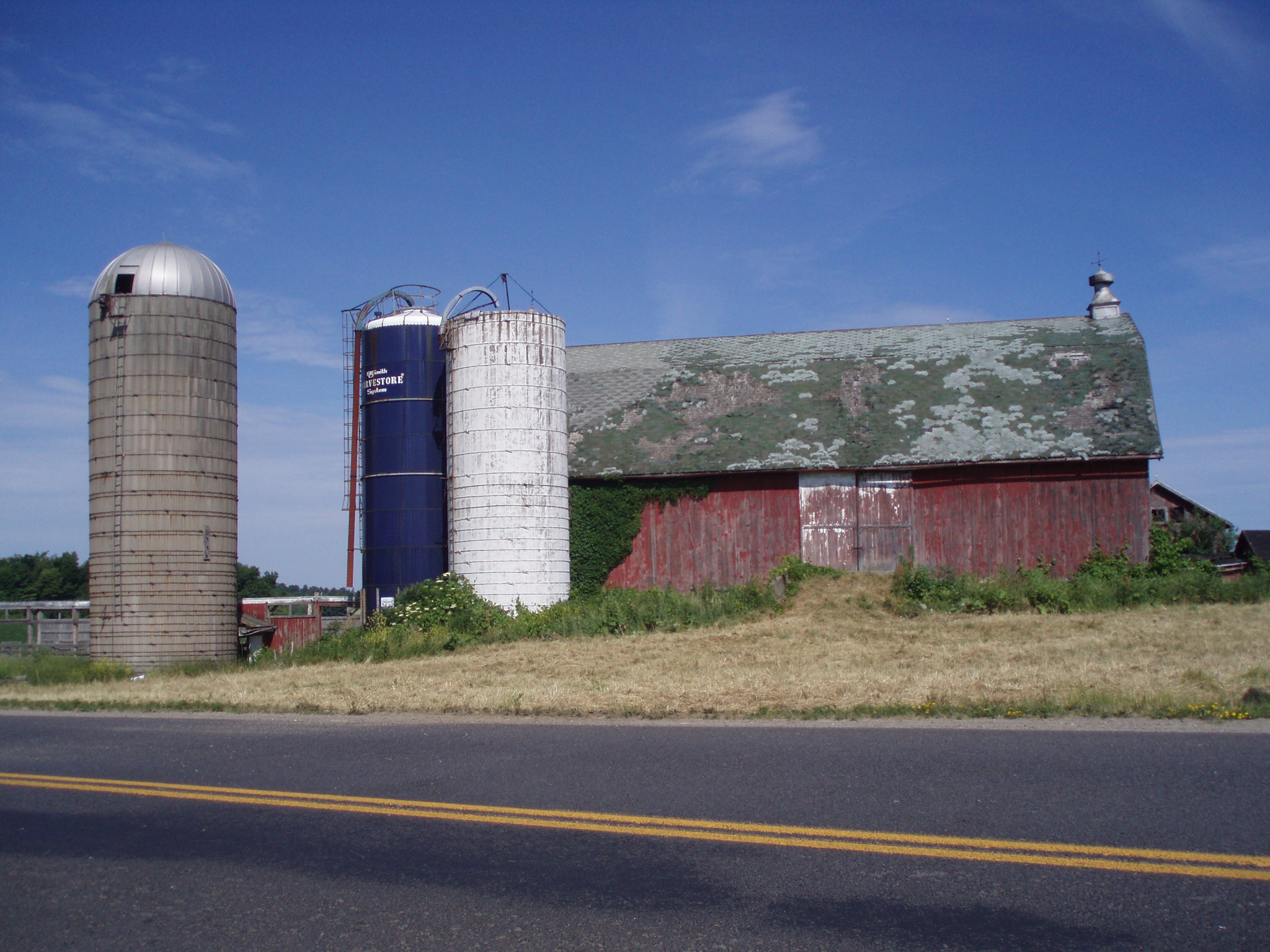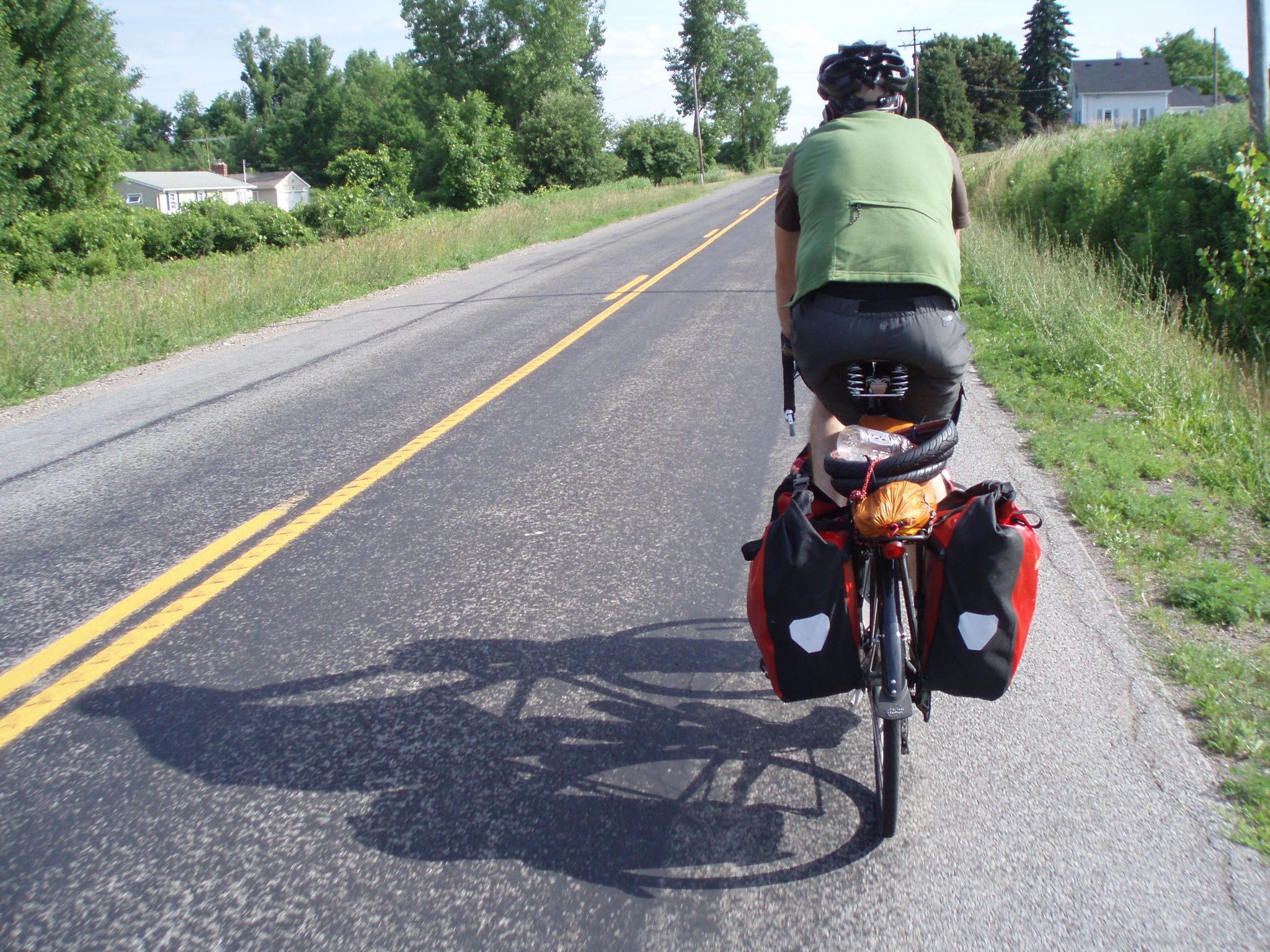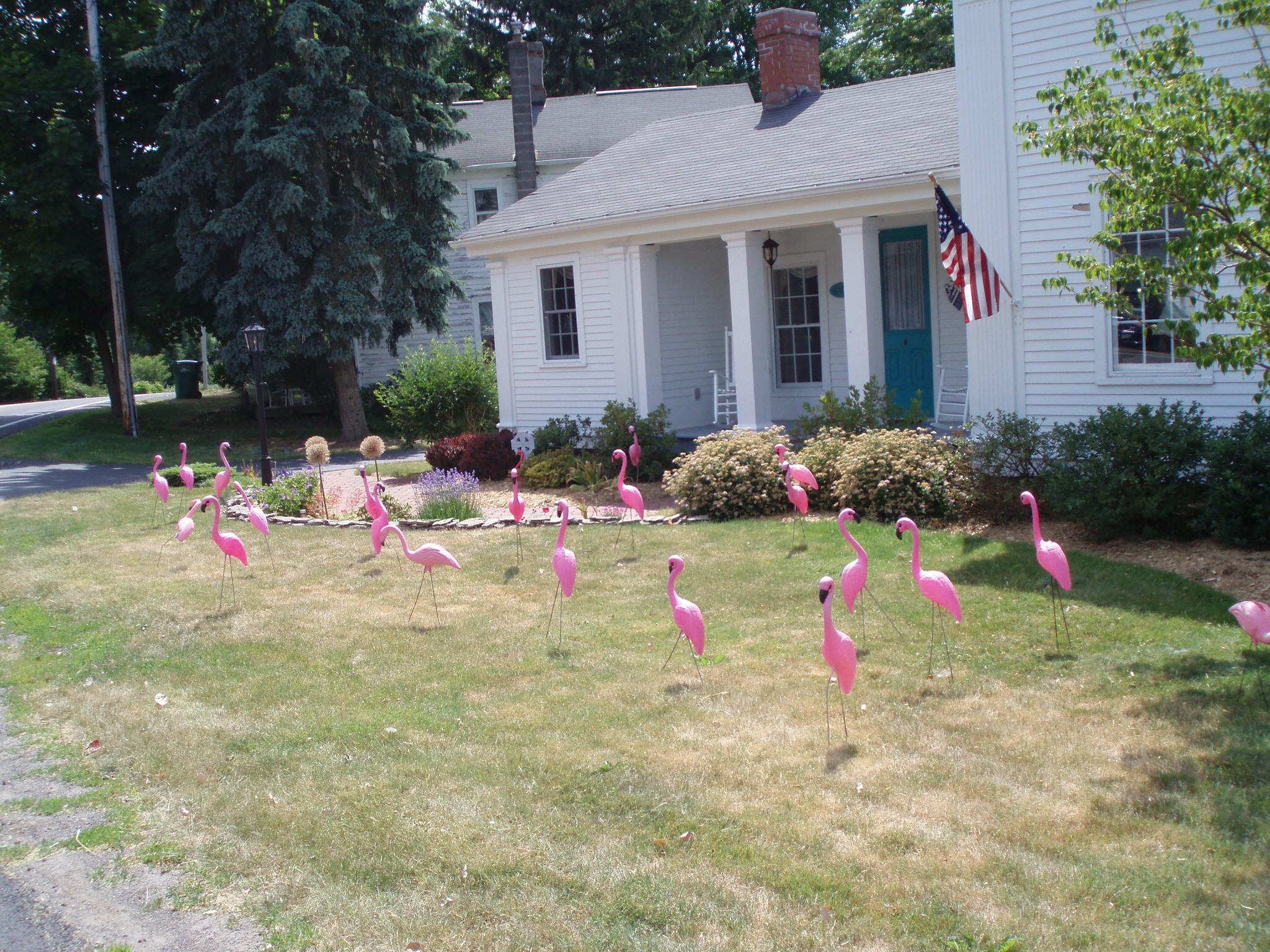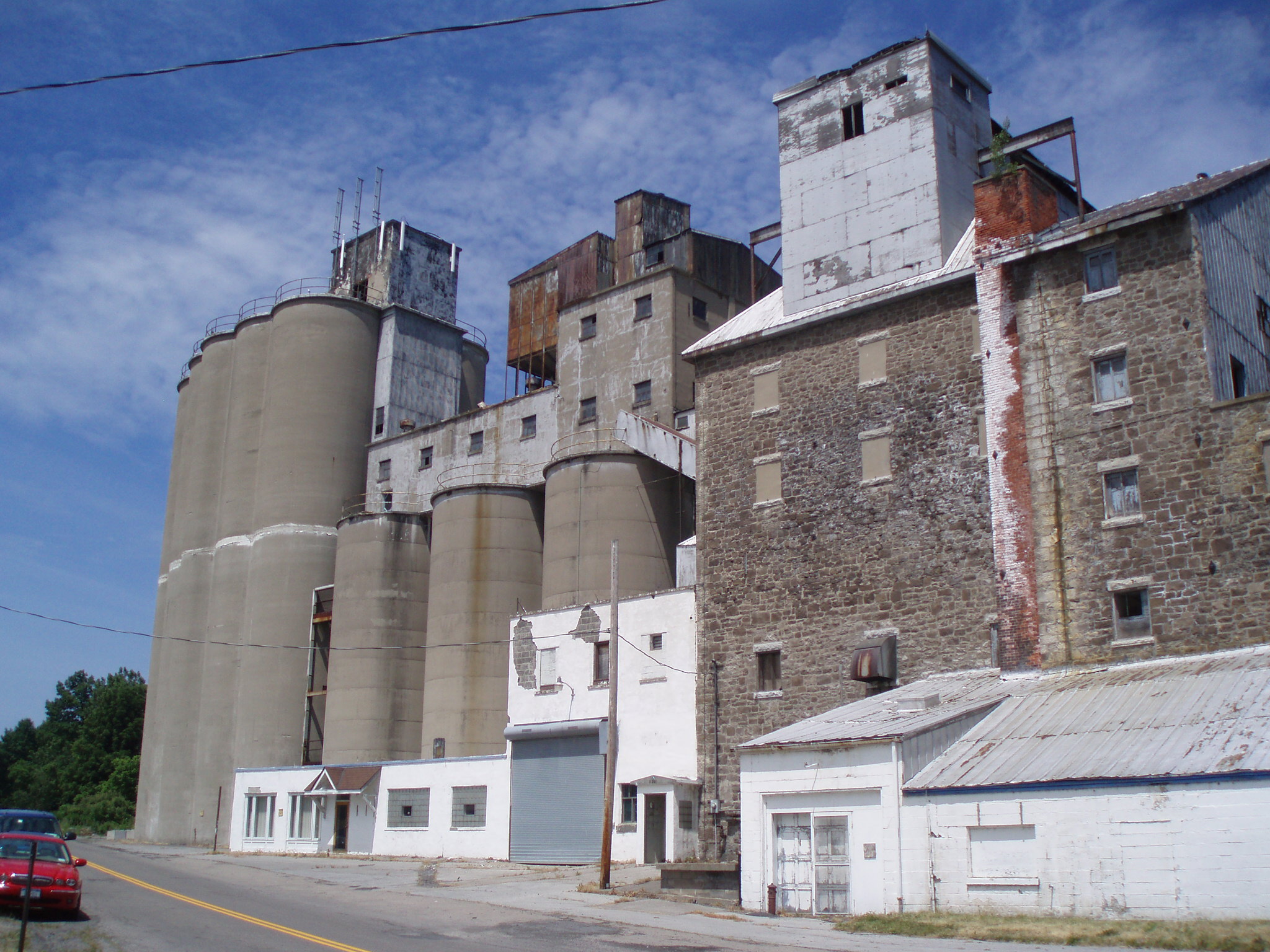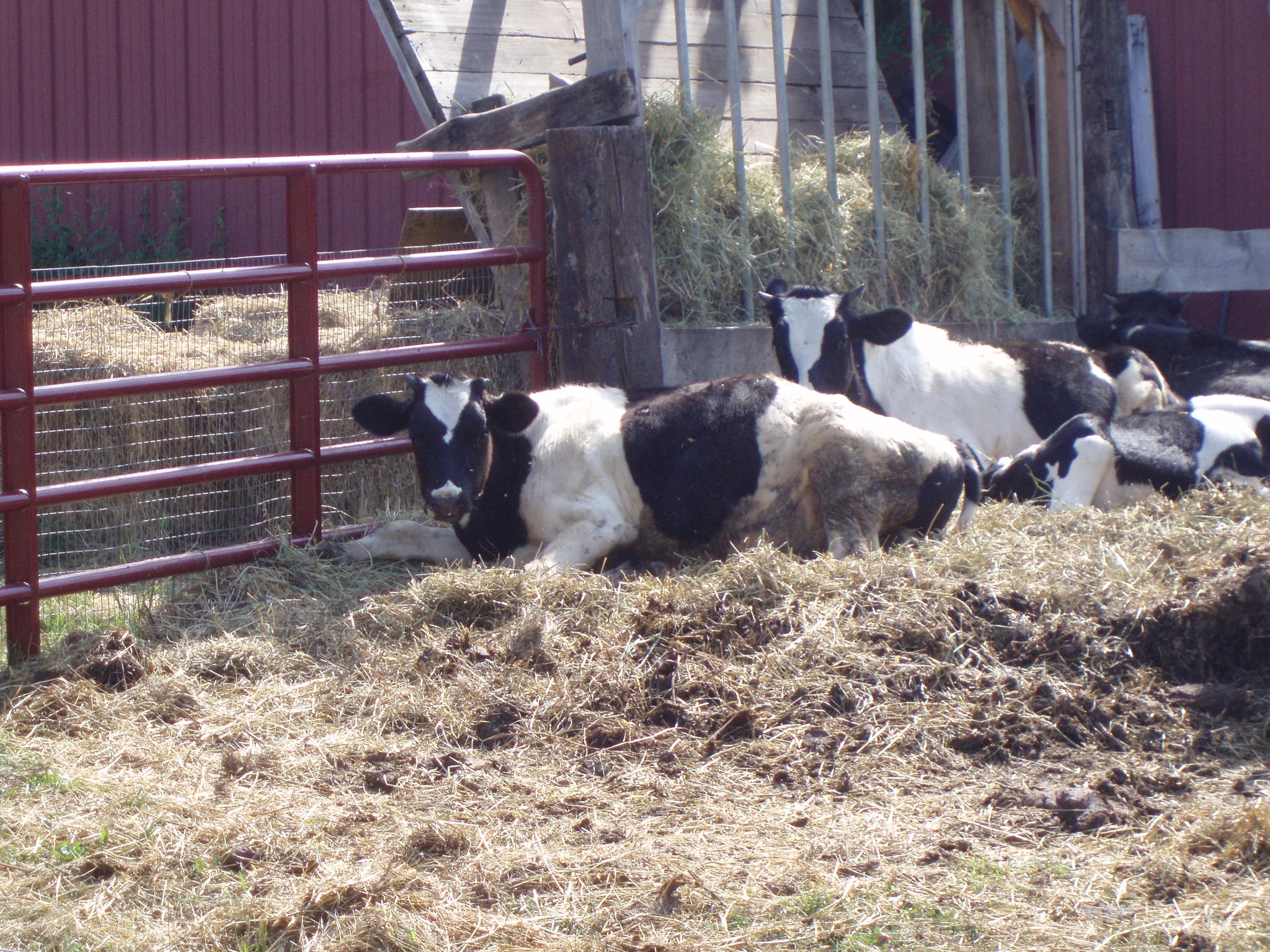 Click Here to Visit The Table of Contents
Click Here to Visit Previous Page: Day 16 Port Ontario, NY to Fairhaven, NY
Click Here to Visit The Next Page: Day 18: Palmyra, NY to Holley, NY