Wednesday July 4, 2007, 51 miles (81 km) – Total so far: 866 miles (1,394 km) 50.57 miles 
18.8 max speed 5 hr. 10.1 avg speed
Click Here to Visit The Table of Contents
Click Here to Visit Previous Page: Day 17: Fairhaven, NY to Palmyra, NY
Click Here to Visit The Next Page: Day 19: Holley, NY to Lockport, NY, Driving to Buffalo Video
 Mike was up first and chuck slept late. I did some journal stuff while the chuck was sleeping. It felt so good sleeping on a bed last night. I knew that was why chuck didn't want to get up. Dale started cooking some eggs and we could smell them upstairs and he quickly jumped outta bed.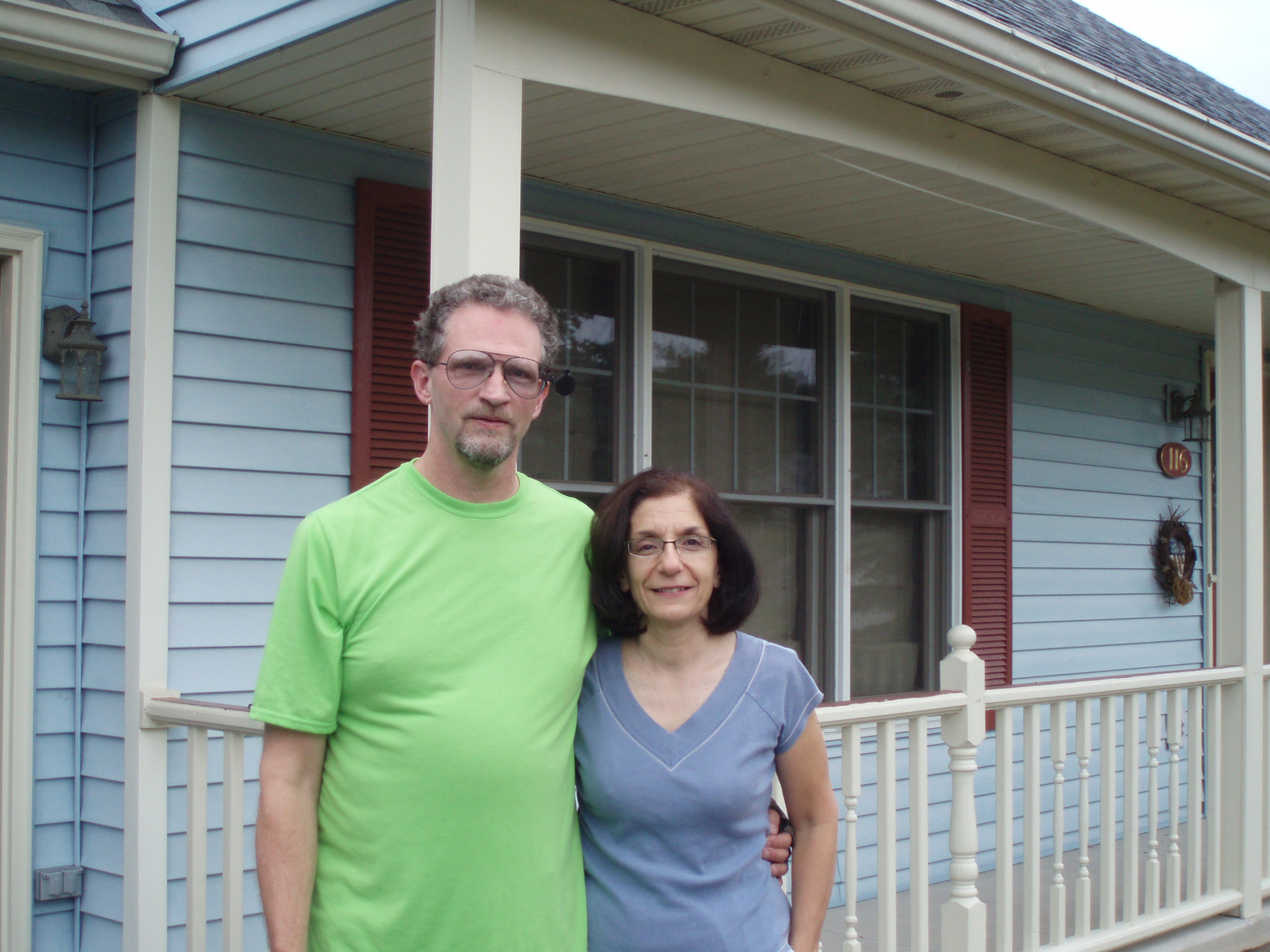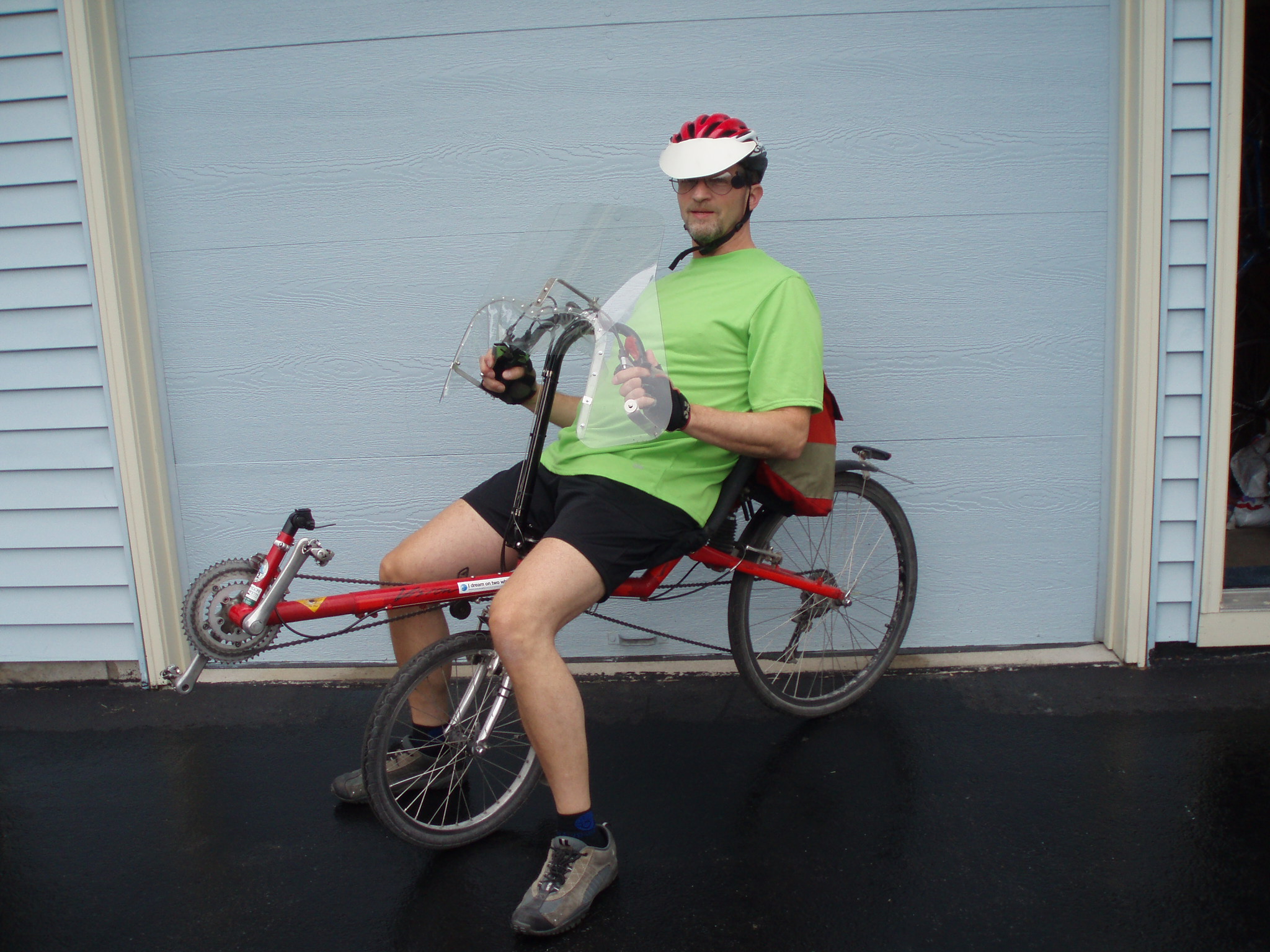 After breakfast Nina Oswald came home from her night shift as a nurse and we chatted with her for a bit as we packed our bags.  Nina was real excited that chuck grew up on Long Island. She is originally from that neck of the woods.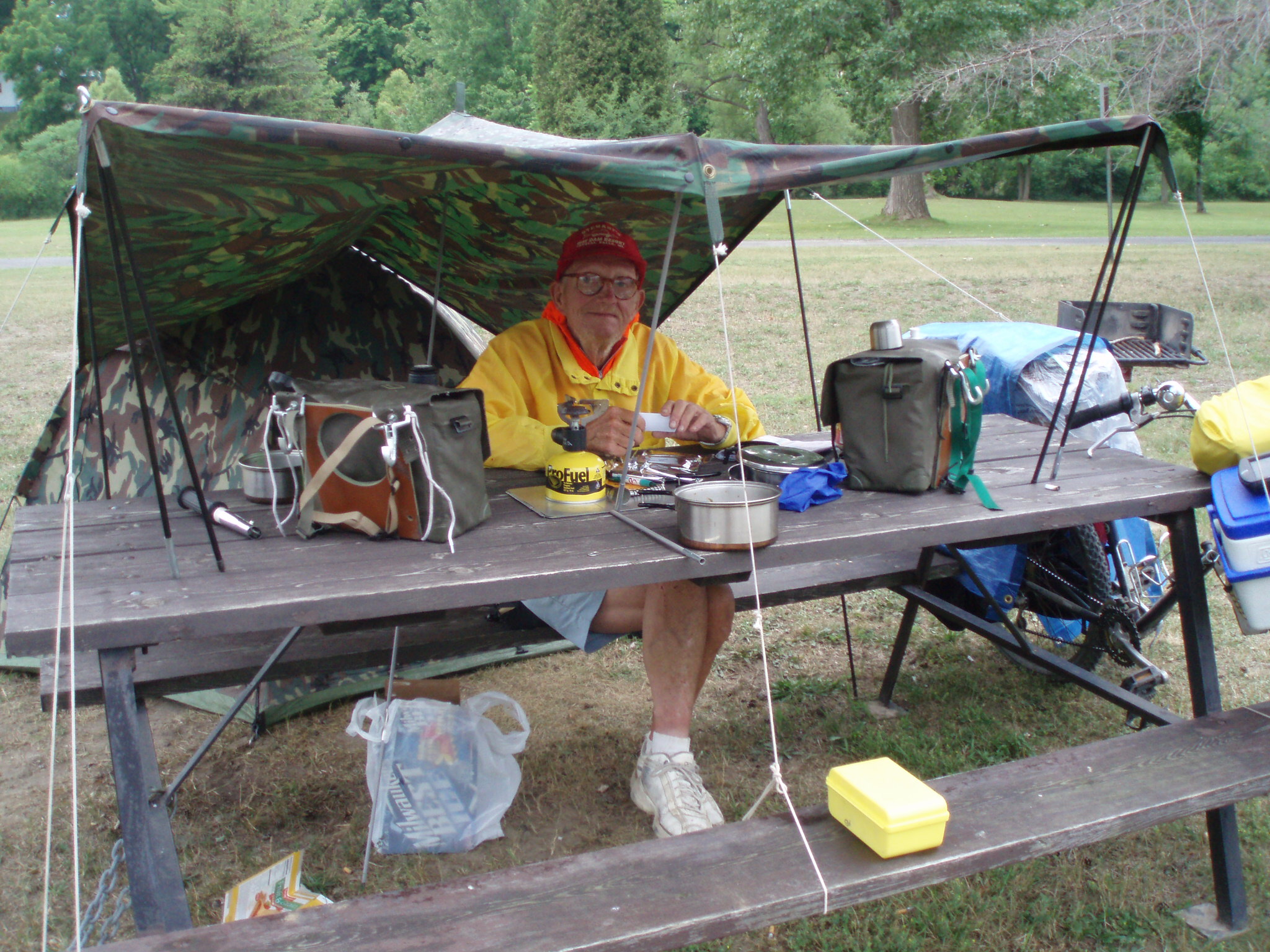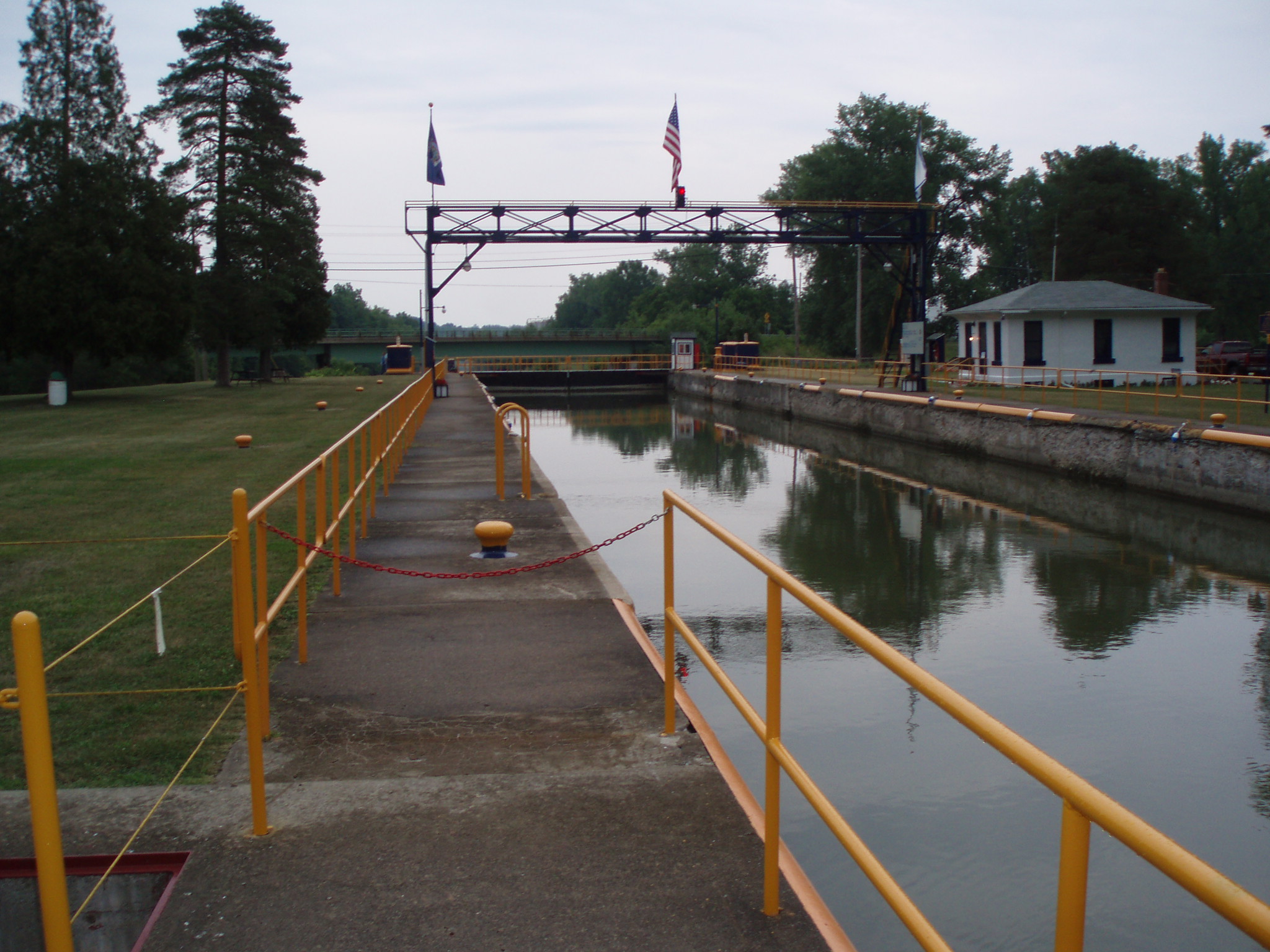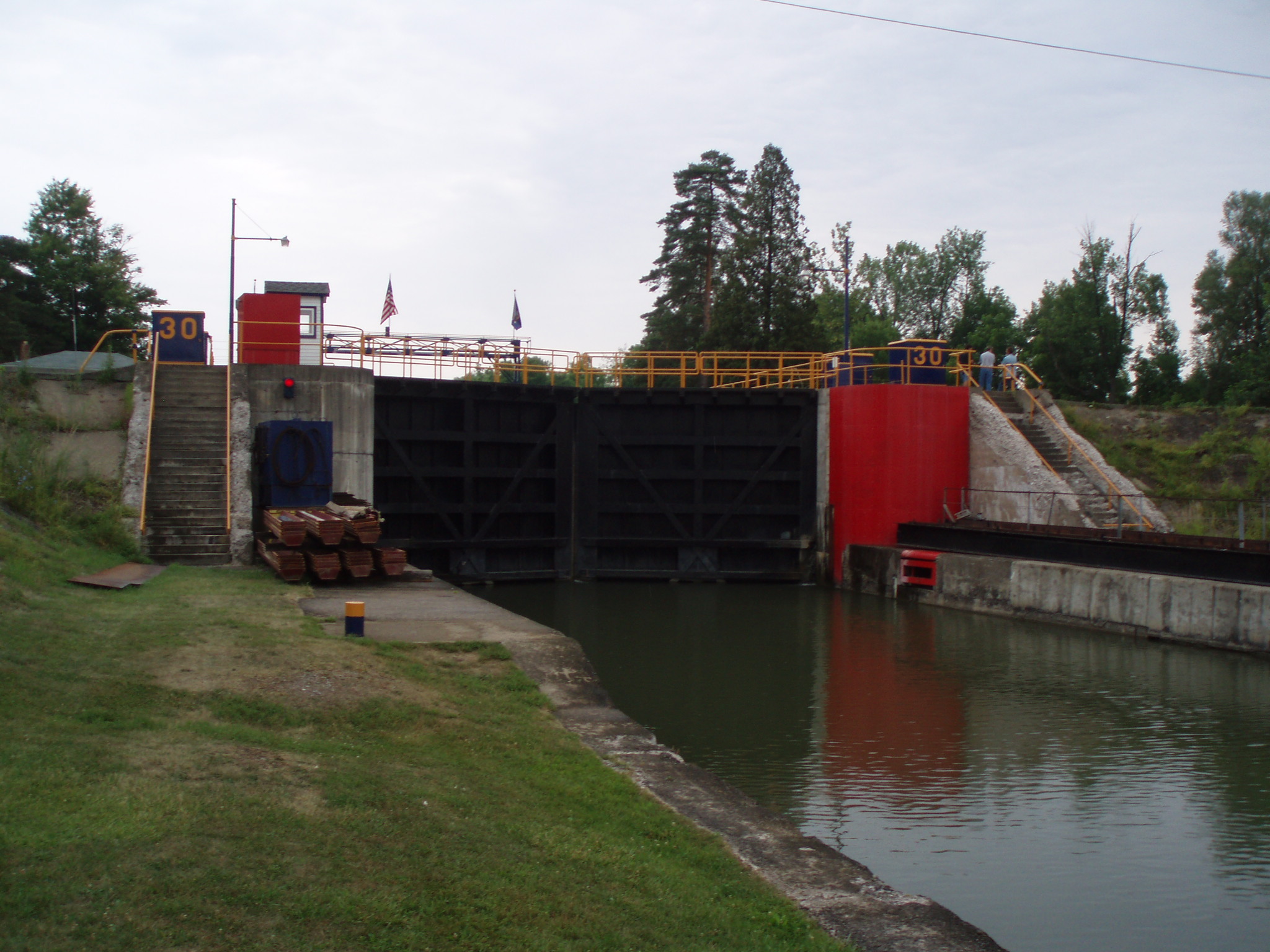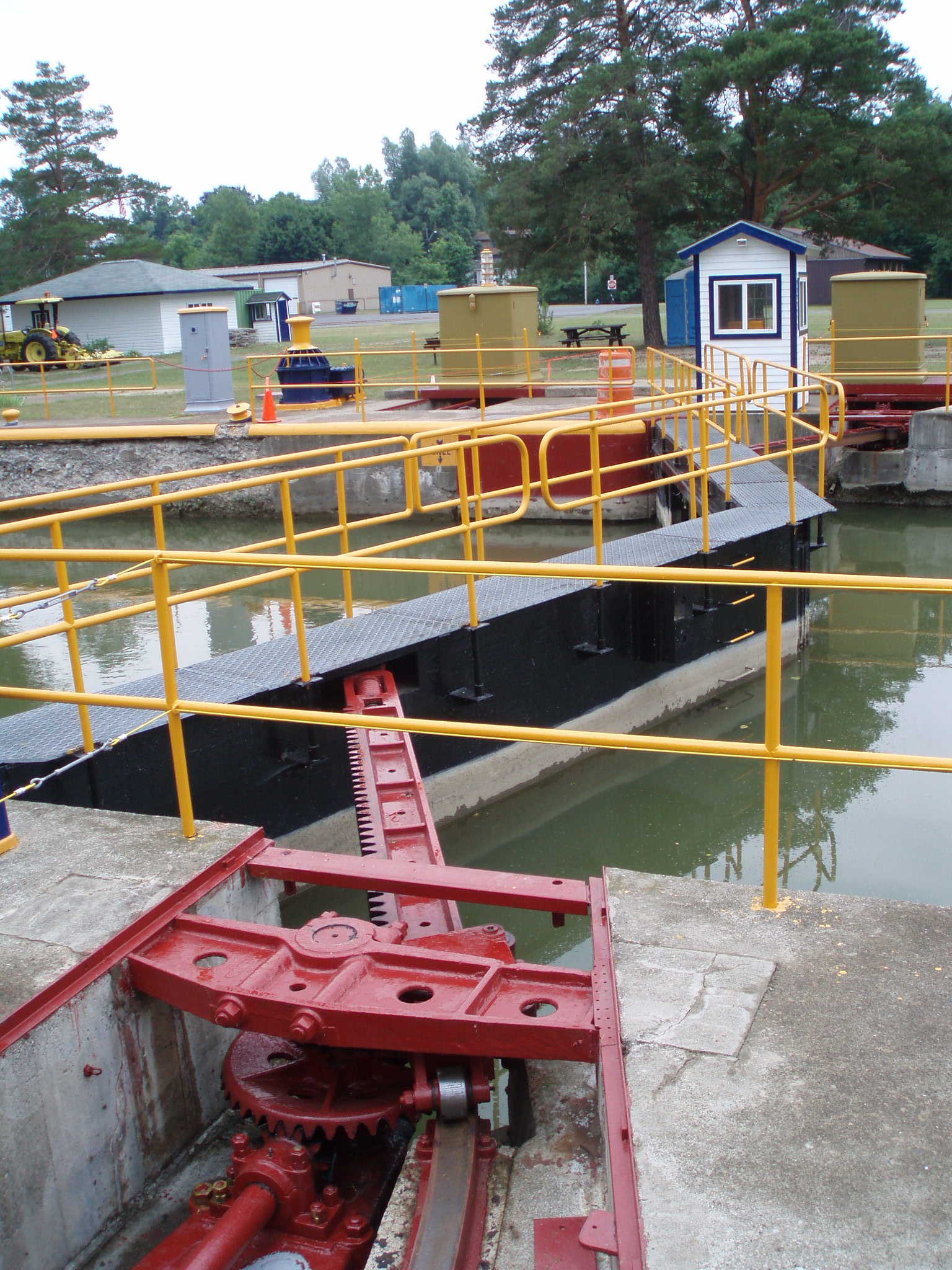 Dale rode us out on the Erie Canal trail. When we first got on the trail we saw Buffalo Bill Olsen camping along the canal and went over to chat for a bit. Apparently he has ridden his bike everywhere in the last 50 years. He was interesting, if it wasn't for the rain we probably would have sat and chatted with him longer. While we talked to bill chuck was fascinated with the locks on the canal.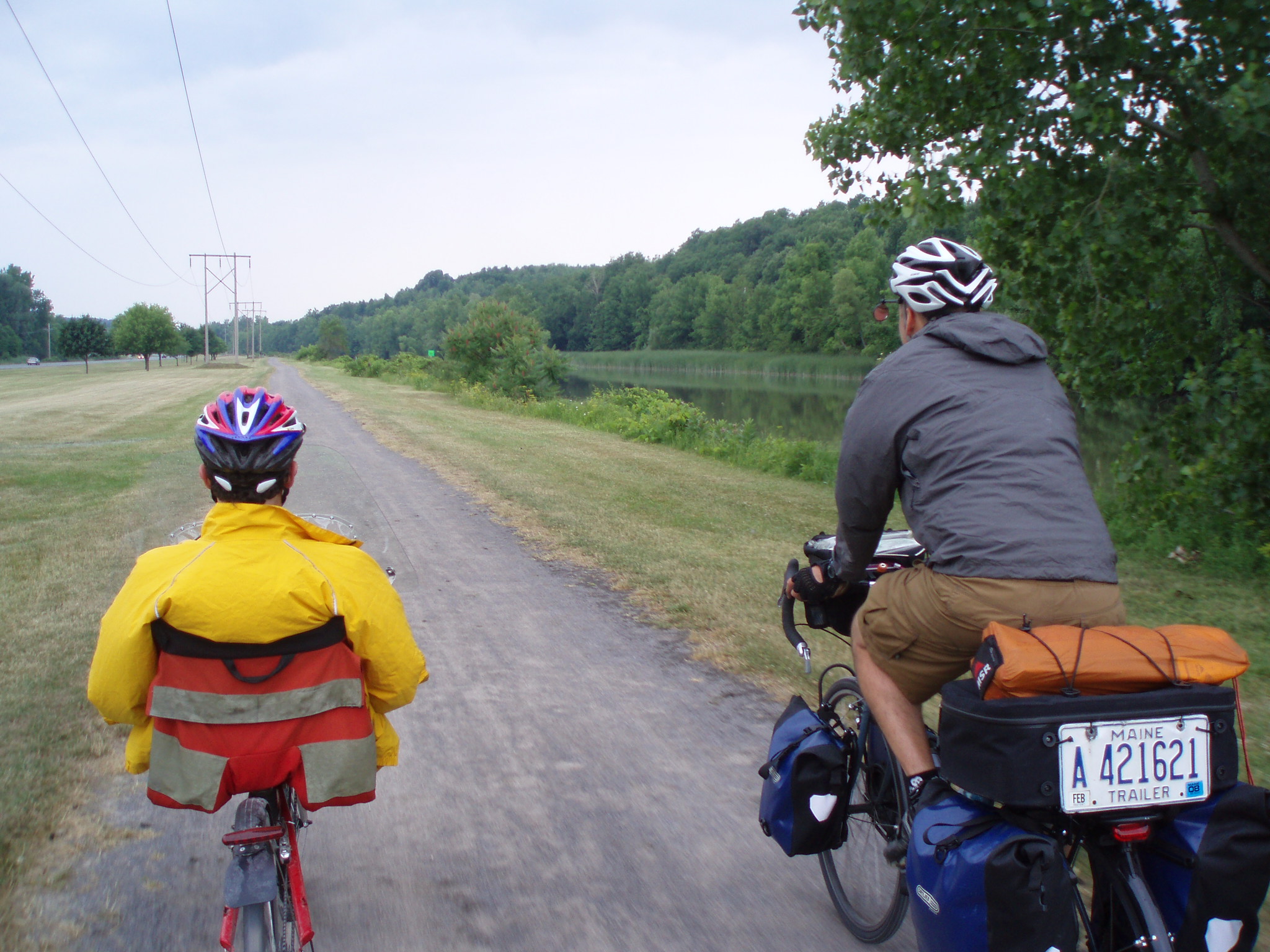 We decided to stop for breakfast #2 in the next town, there was a parade going on outside while we ate at the diner. We talked with dale about everything. The history of the canal, Bikes, boy scouts, touring.  After breakfast dale rode us out to Pittsfield, 25 miles from Palmyra. We thanked him for everything and said farewell. It was a lot fun meeting up with him.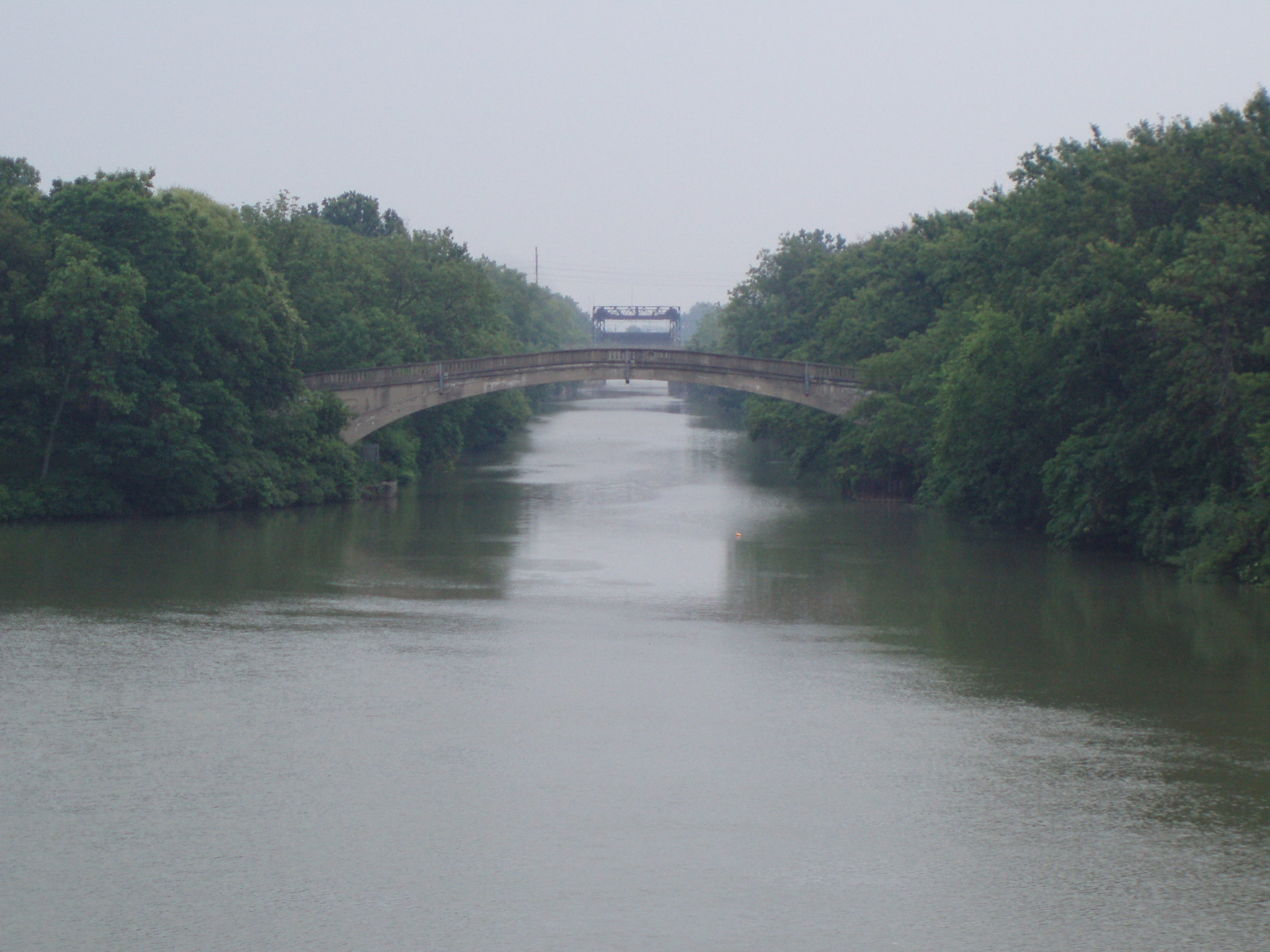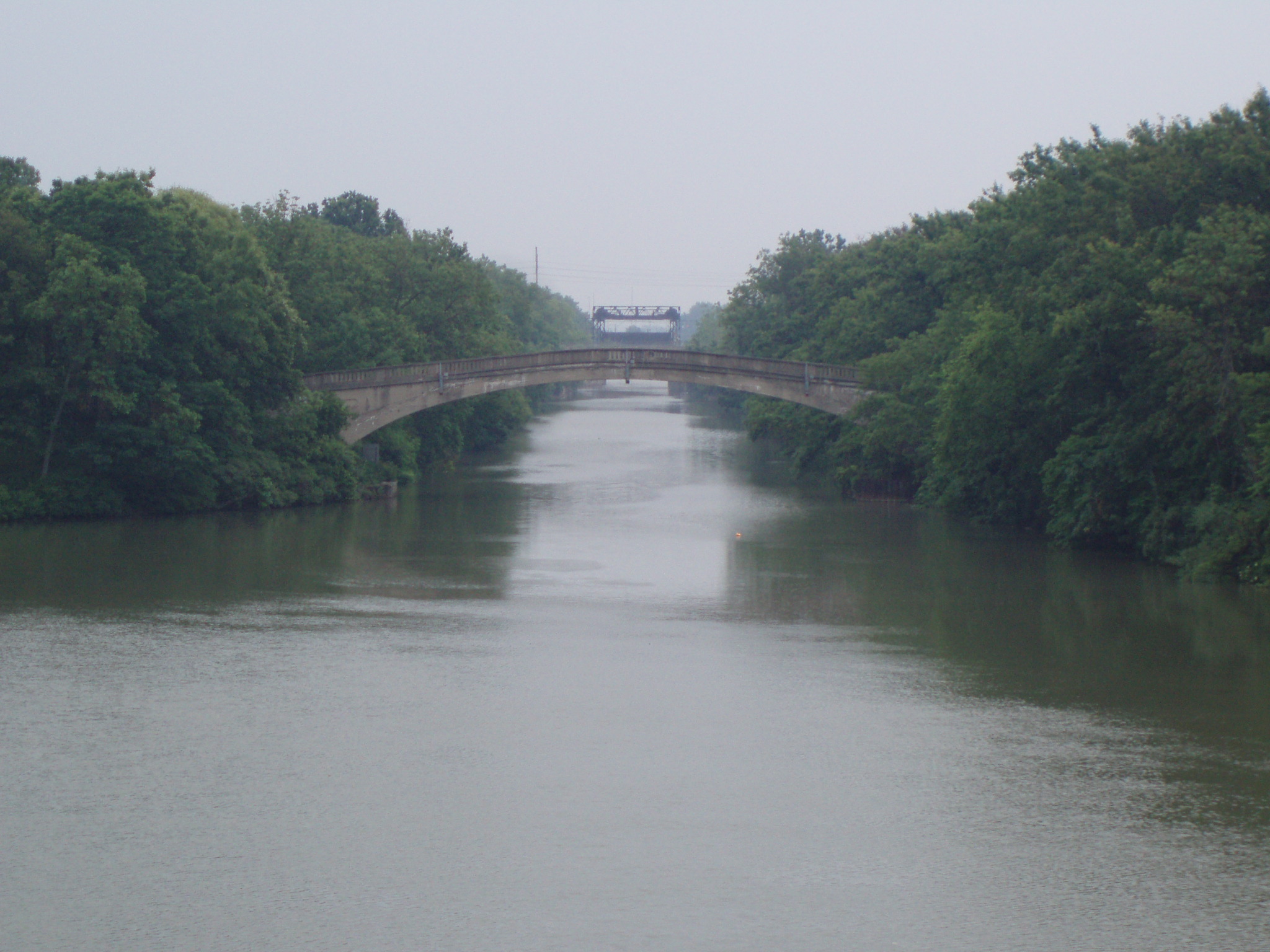 The rain started to pick up but it wasn't so bad riding through it. We rode through Rochester and there were highways everywhere, but we were safe on the Erie Canal bike path.  It's a nice break being off the roads for a day or so.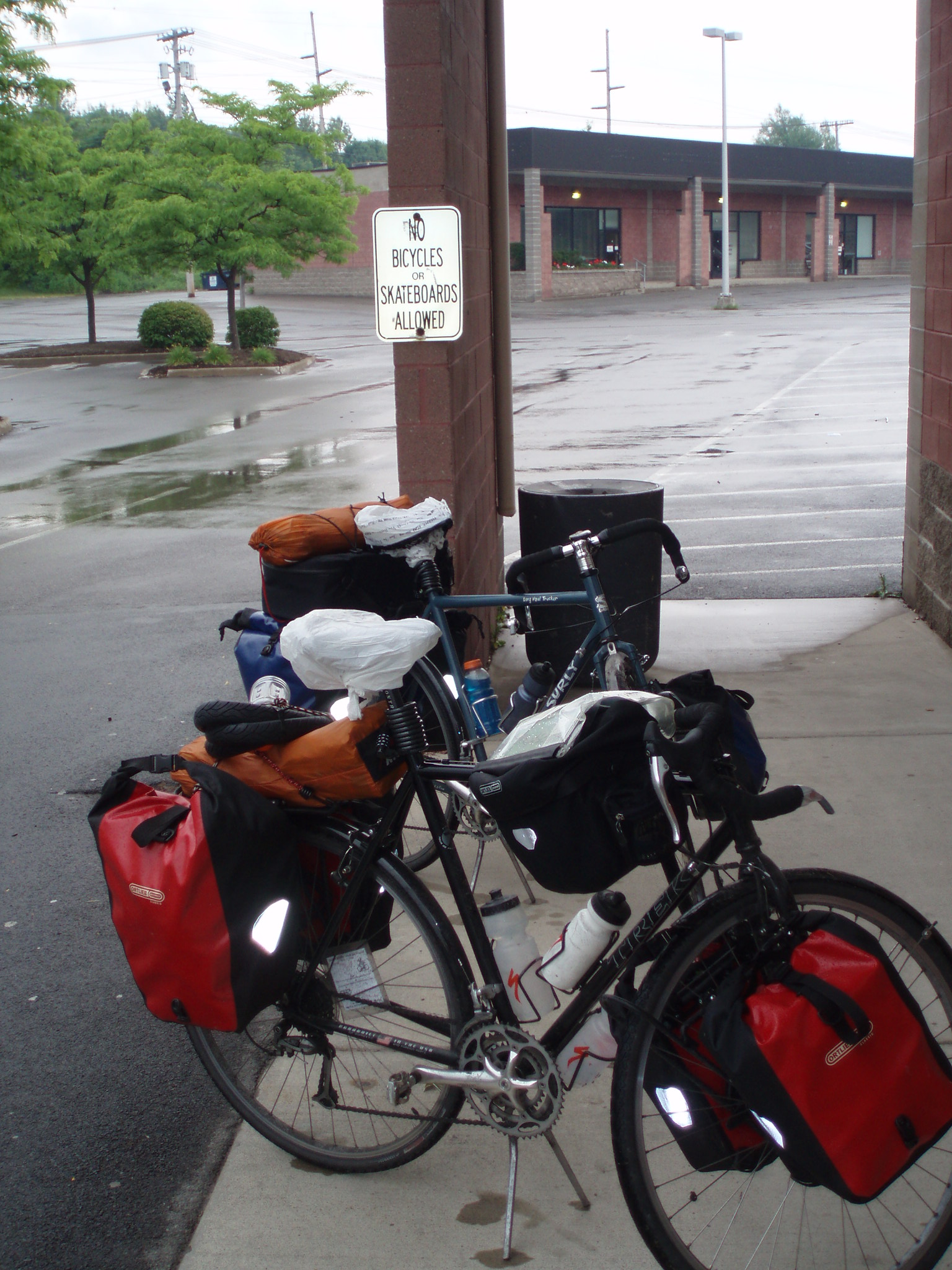 We stopped for a break in Spencerport to reload on trail mix and made the mistake of getting a slice of pizza. It was the worst pizza I have ever had.
Mike Riscica decided he isn't eating pizza again until he gets to Chicago. Chuck met some more pretty young girls at the subway when he went over to use the bathroom.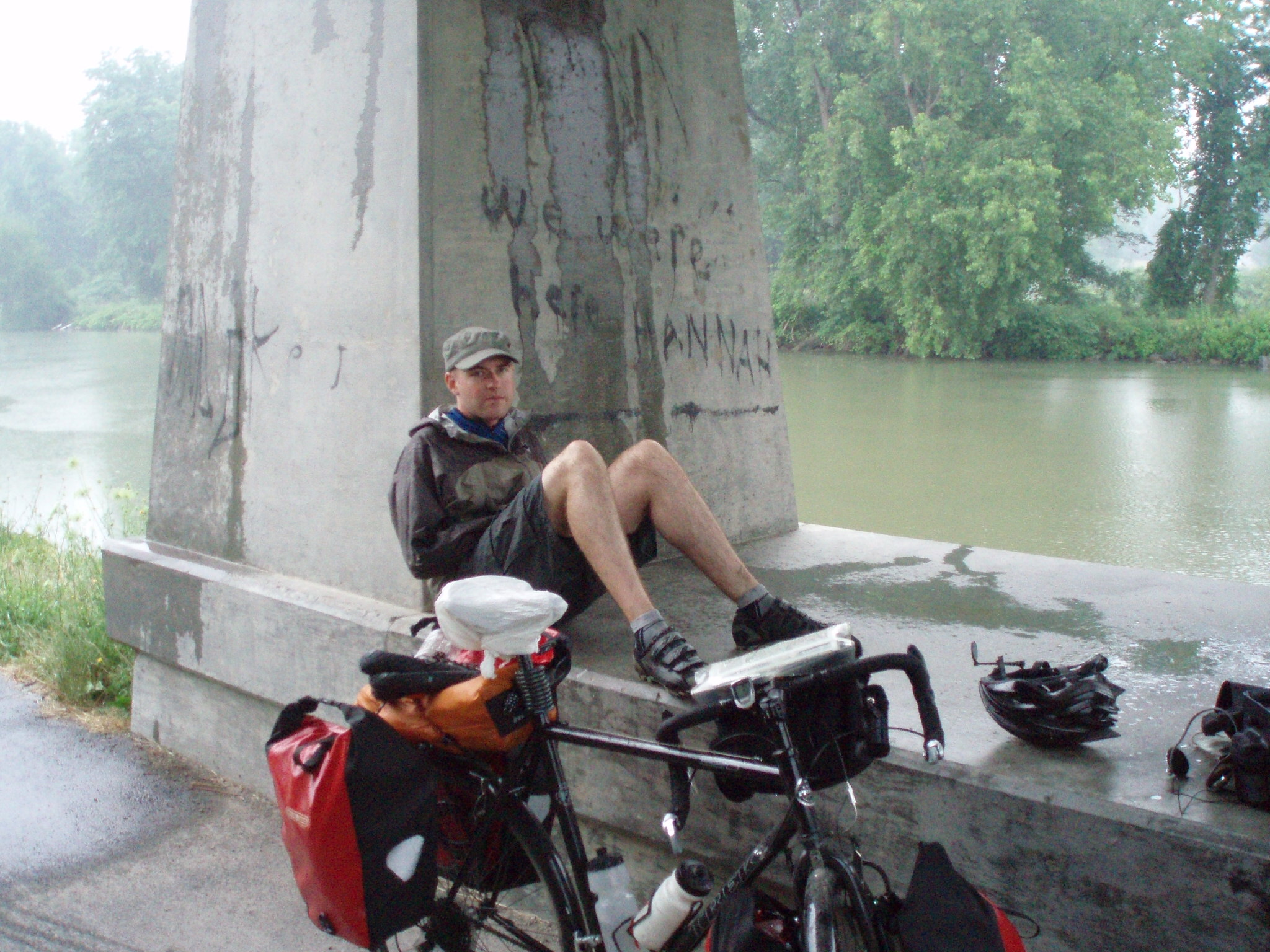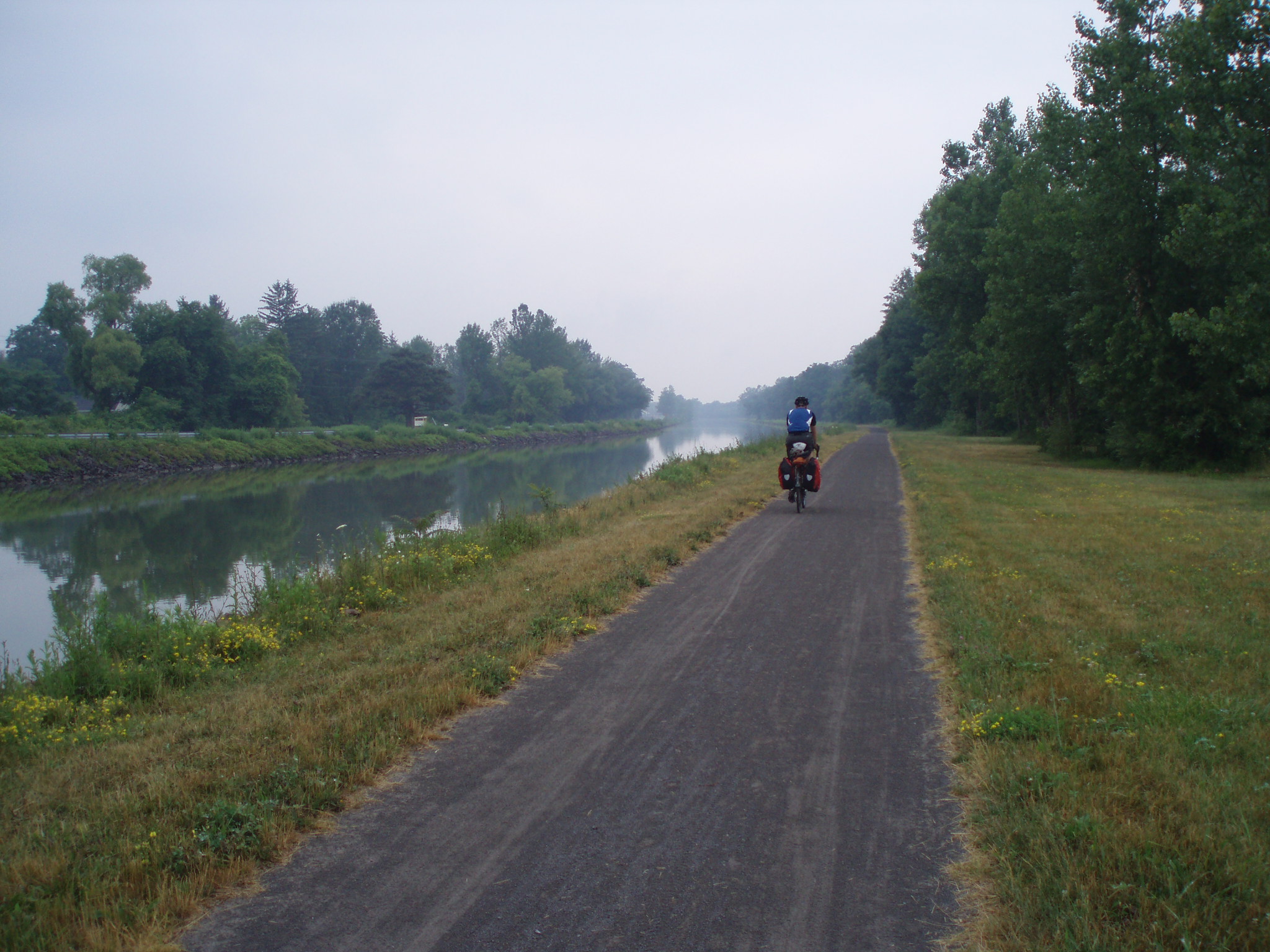 The rain picked up again when we got back on the trail so we stopped under a bridge until it let up.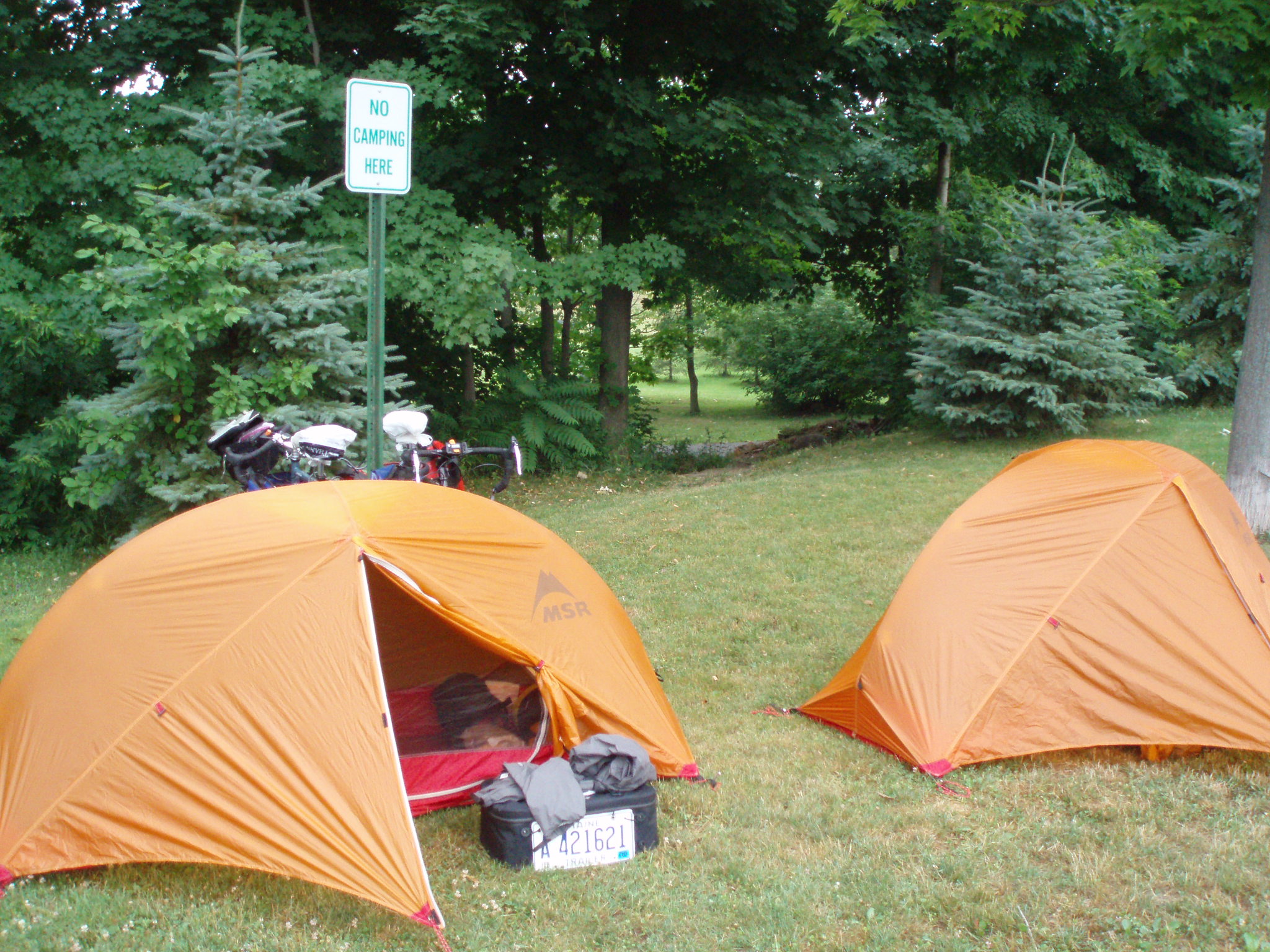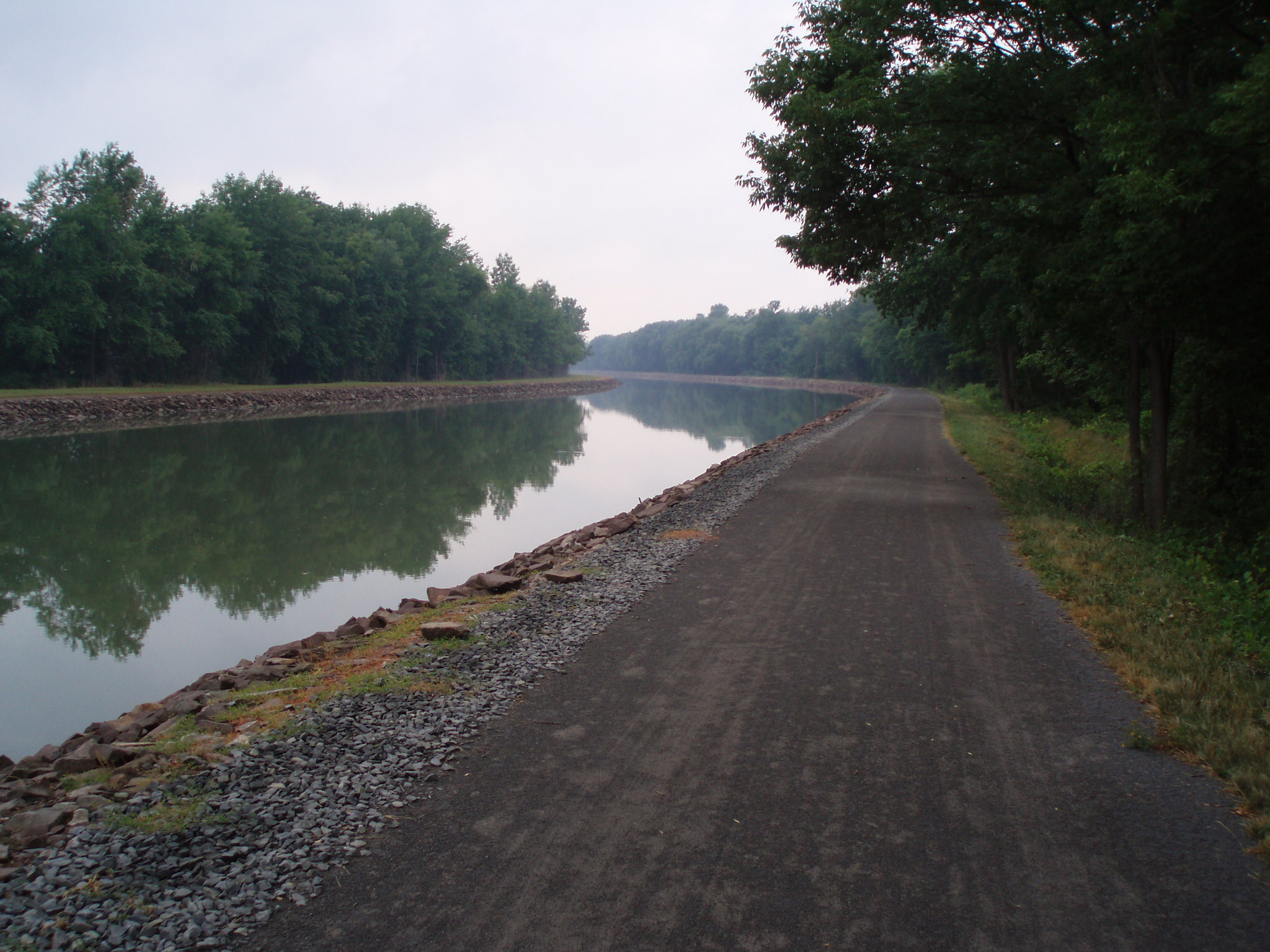 We rode into Holley and there was a big sign saying 'No Camping Here' right where the aca maps said we could camp. We found a cop at the gas station and he told me that we can ONLY camp next to the boats. He didn't really want to talk to me. So we went back to camp right next to that 'No Camping Here' sign.
When we got back at the campsite there was another cyclist there. His name was Matt and he is riding to Bar Harbor. Today was his first day out. We talked with matt for the rest of the night about riding bikes. It was nice to have some company for the evening.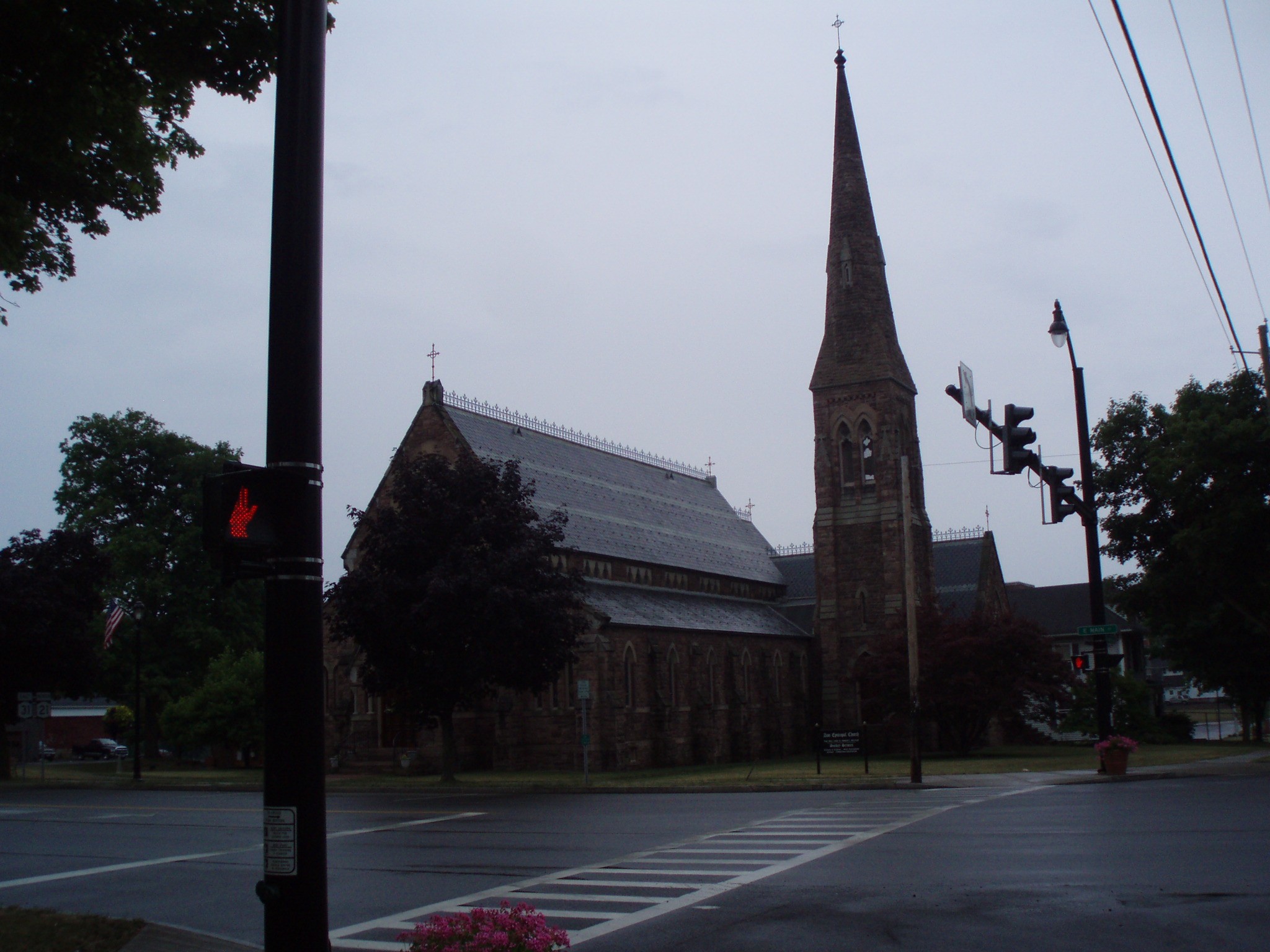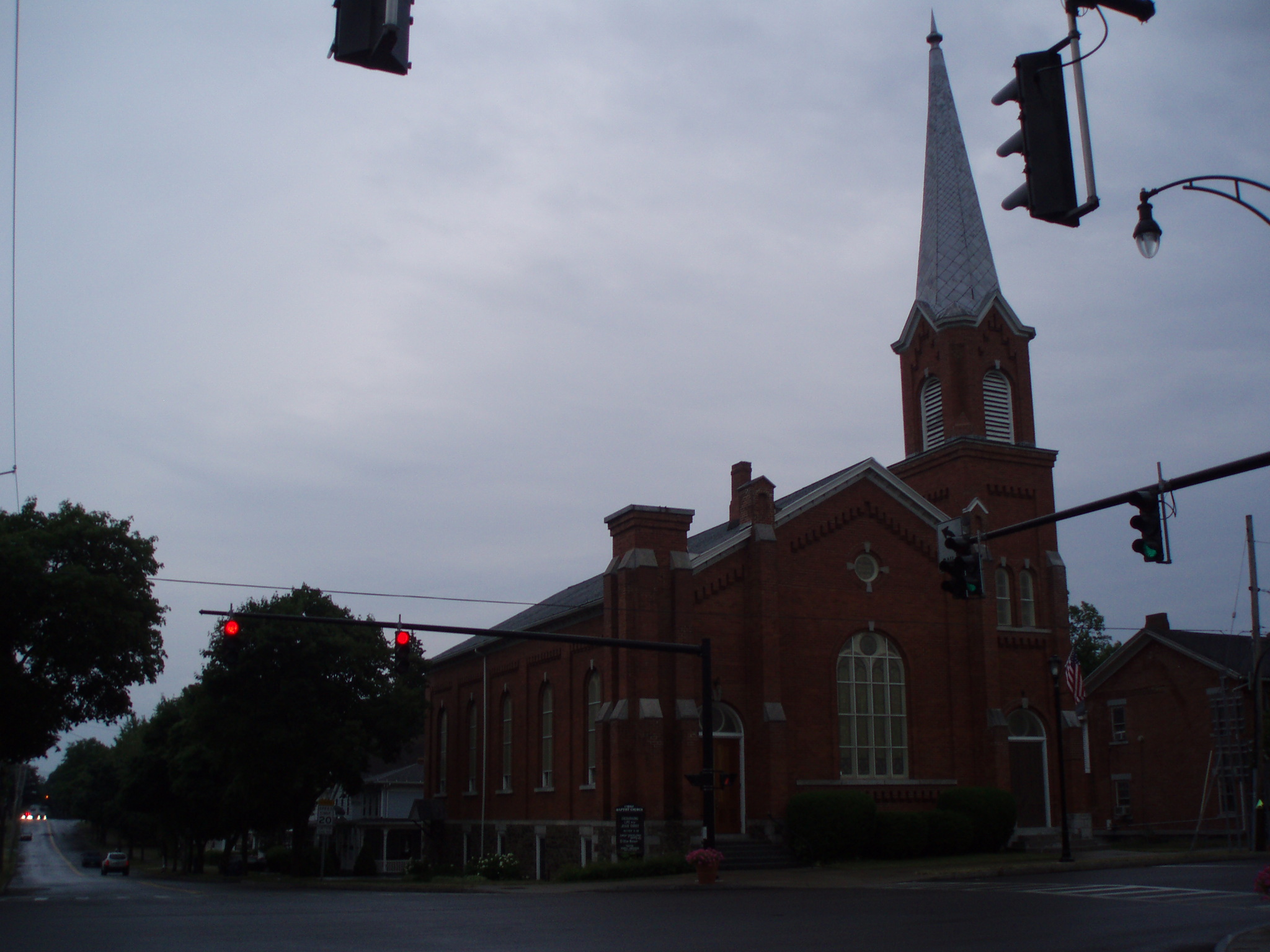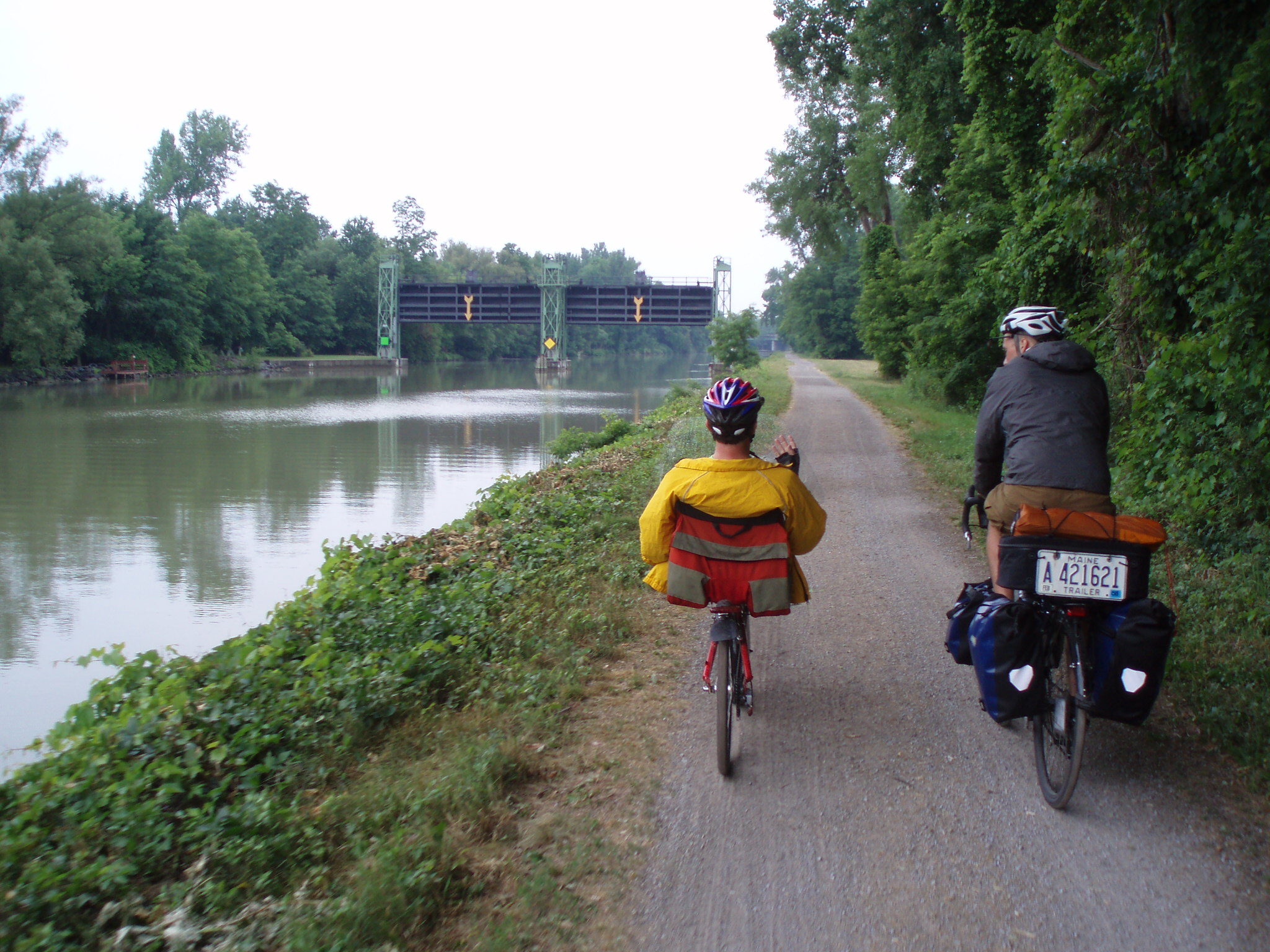 Click Here to Visit The Table of Contents
Click Here to Visit Previous Page: Day 17: Fairhaven, NY to Palmyra, NY
Click Here to Visit The Next Page: Day 19: Holley, NY to Lockport, NY, Driving to Buffalo Video