Day 20 Friday June 10, 2005, 85 miles (137 km) – Total so far: 1,088 miles (1,751 km)
7:36 Pedal Time and 84.9 Miles
Click Here to Visit The Table of Contents
Click Here to Visit Previous Page: Day 19: Springfield KY  to  East Mills KY
Click Here to Visit The Next Page: Day 21: Utica KY  to  Harrisburg IL
I woke up all sticky and sweaty. I rolled out of the tent around 6am. I was on the bike by 6:30. My iPod and cell phone are dead so I went to closest gas station to get breakfast. I charged everything while I ate.
I was reading the local Kentucky paper and they busted 4 giant methamphetamine labs yesterday. Apparently it happened close to where I was. Everyone at the gas station was talking all about it.
It seems like Western Kentucky doesn't have as much garbage all over the place as Eastern Kentucky. I wonder if it has anything to do with not being able to get any alcohol. It's such a poor state I can kind of see the logic behind not selling booze.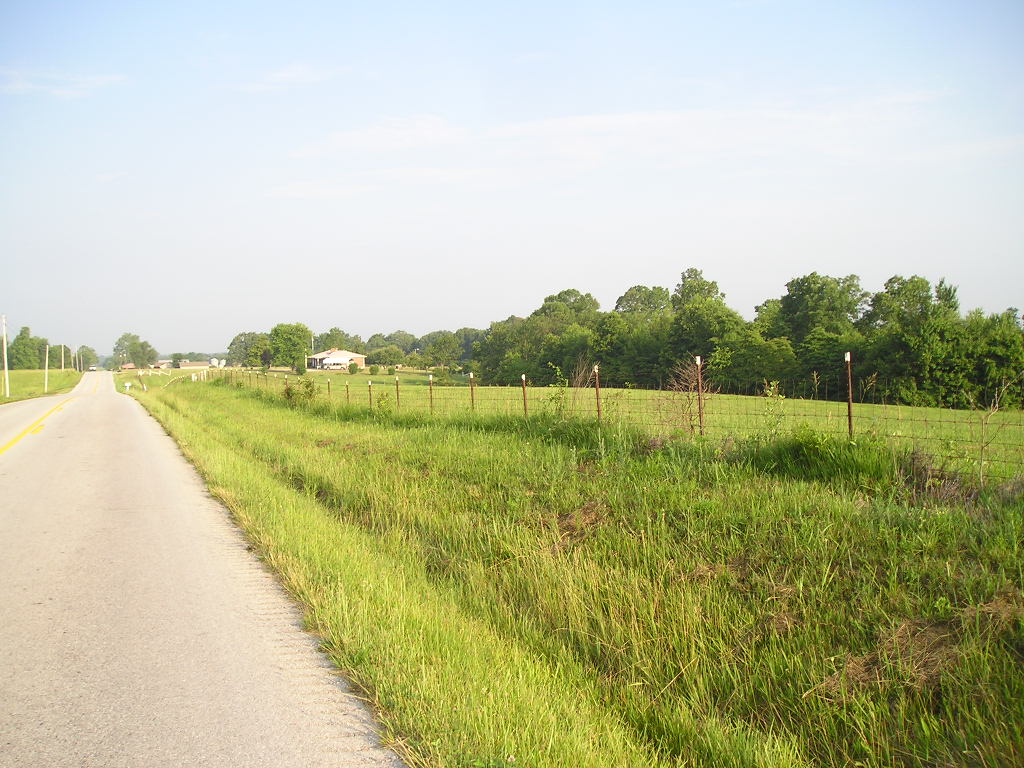 I had head winds most of the morning. The road was mostly short steep hills. I managed to get my 20 miles before 10am. Around 11am I noticed that my cell phone went back an hour. So technically I had about 32 miles done by 10am. I remember reading a few days ago that I was changing time zones today.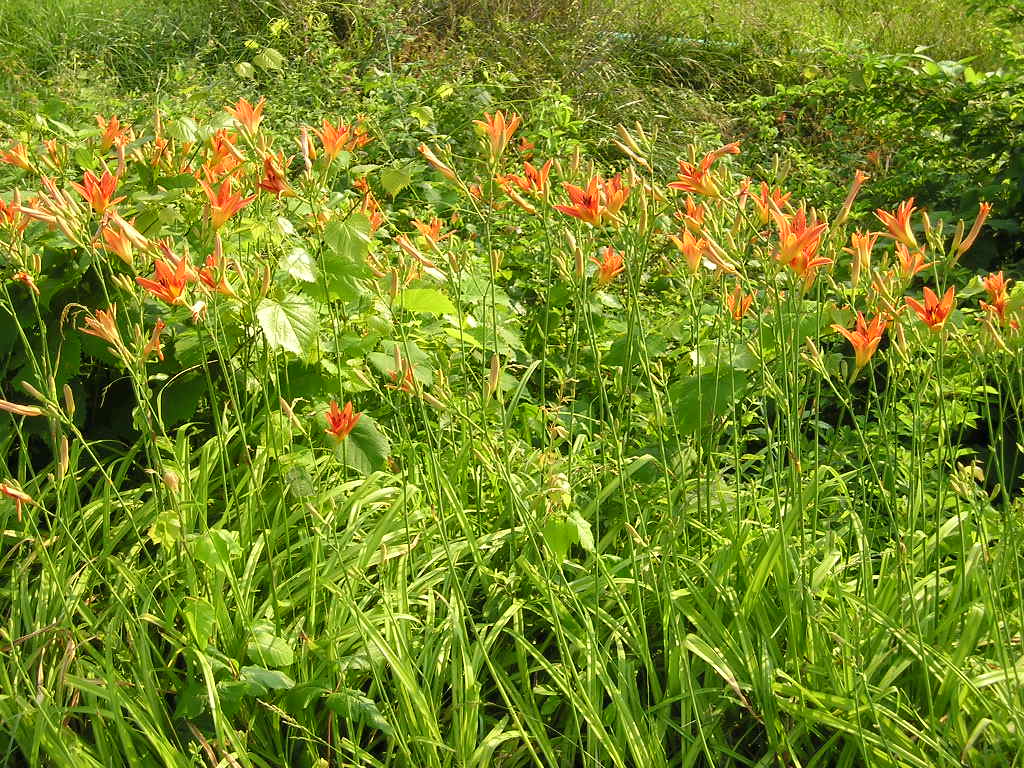 I saw some orange day lilies while I was riding and I thought of my cat Mr. Timmy because they are his favorite flower. While I was thinking about Mr. Timmy I rode past a house and there was this giant fat orange cat sitting on the roof of a car that looked just like him.  Funny how those things work out like that.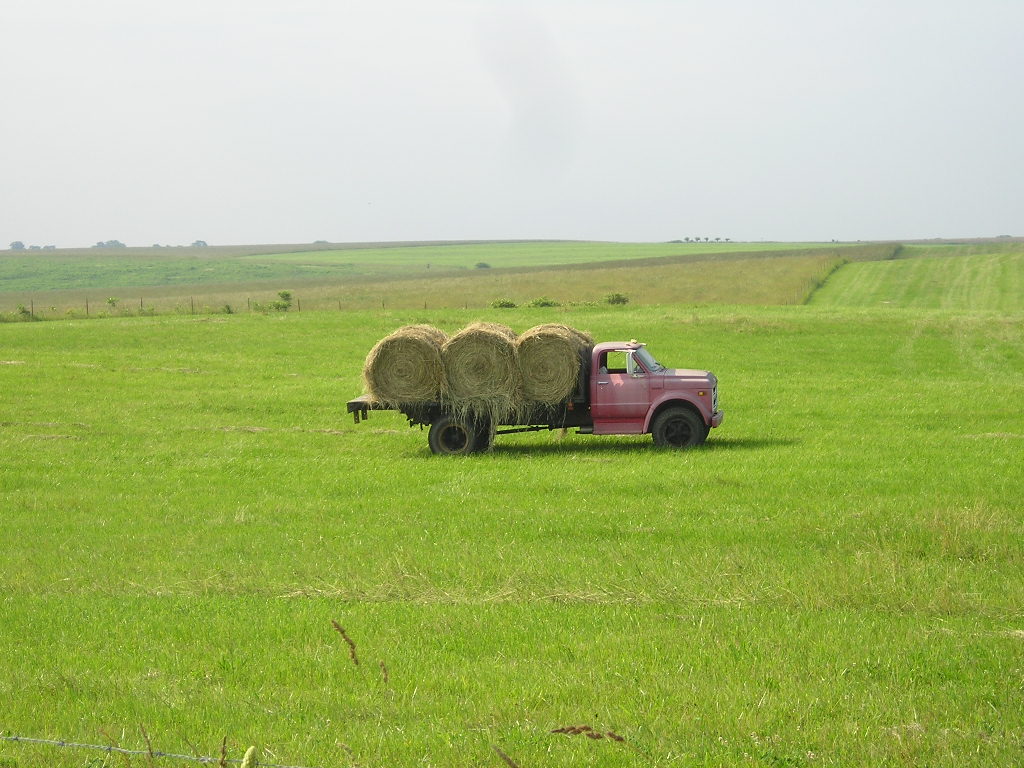 The weather was beautiful all morning. Around noon I was eating lunch under a tree in a cemetery and started to hear thunder and then it got dark. Luckily I found a grocery store 30 seconds before the rain came down in a fury. The lady at the grocery store let me charge my electronics and I took a nap under the porch in front of the store for about an hour while it rained really hard. The sound of the rain knocked me right out.
After the rain passed the sun came out and it was beautiful again. I rode through a whole bunch of towns and waved to a million people.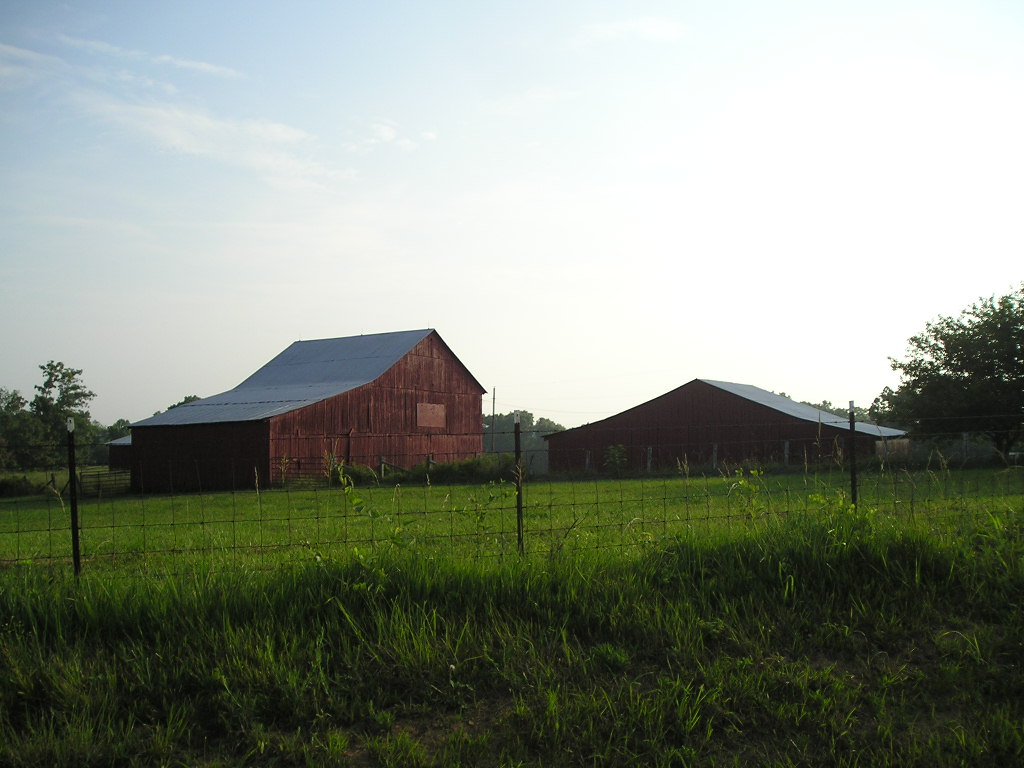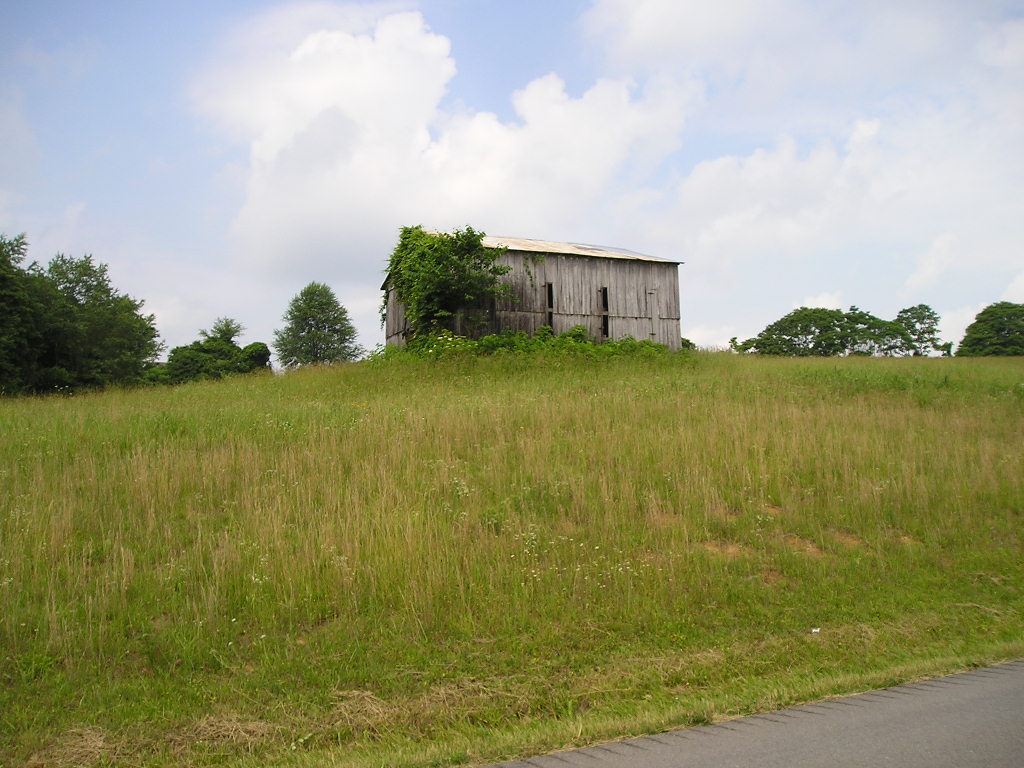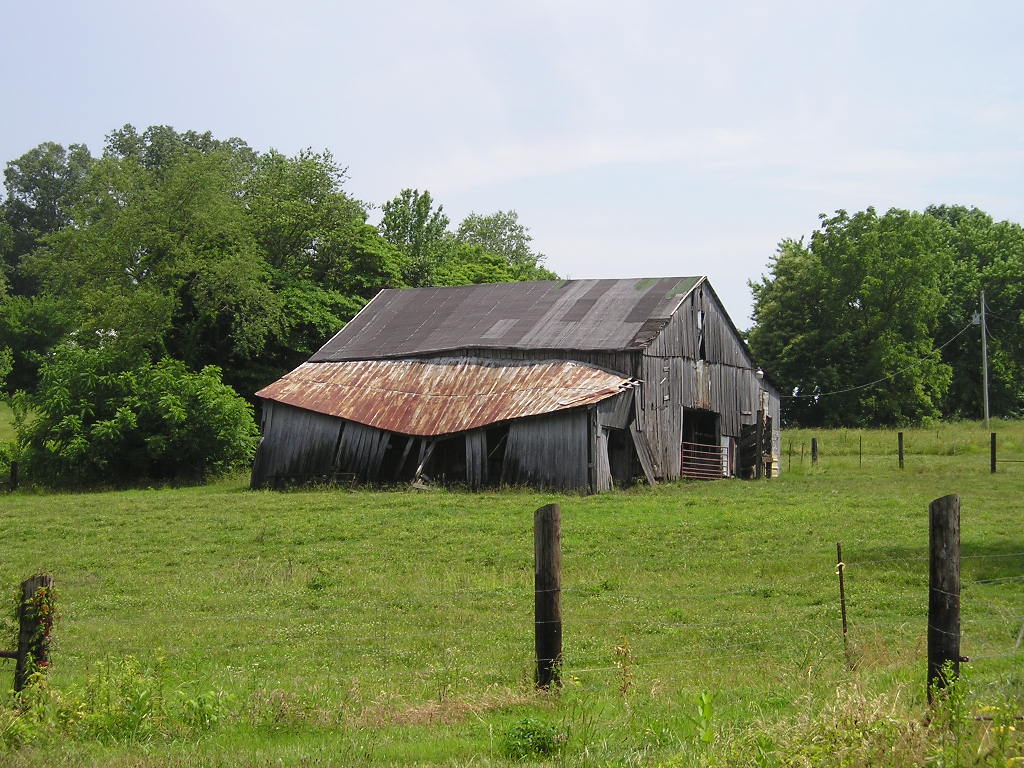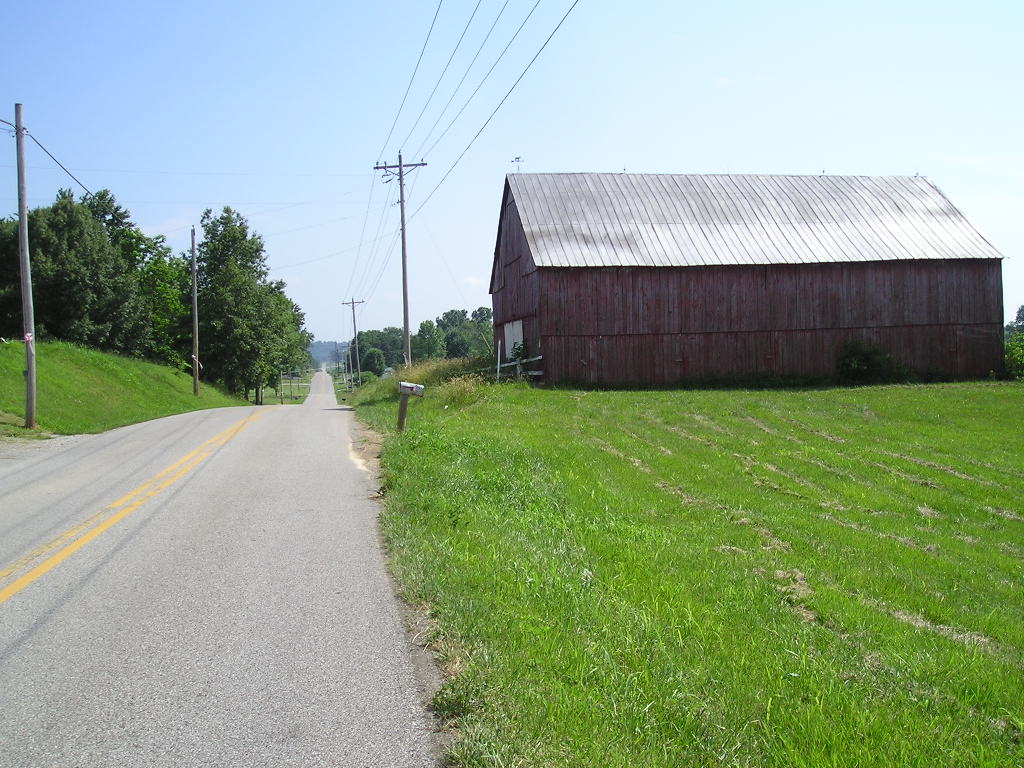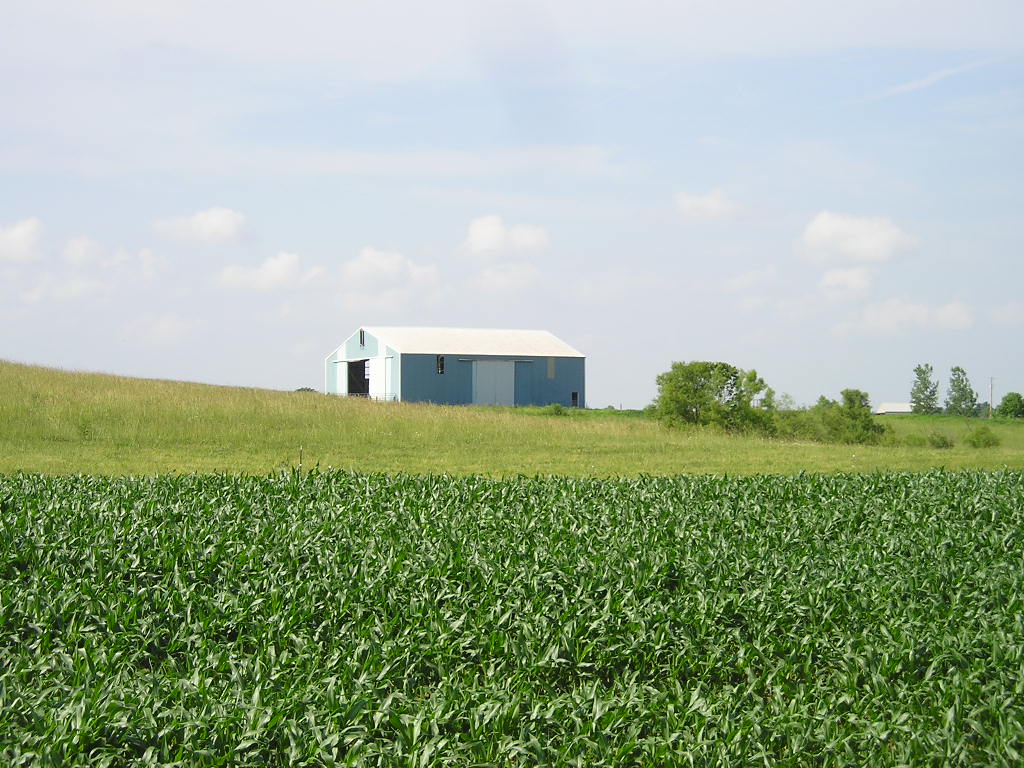 I'm starting to get obsessed with these old barns. They have too much personality. The architecture of the barns matches the personalities of these crazy senior citizens that I keep meeting every time I stop somewhere.
When I was about 6 miles away from where I was going to spend the night I popped another spoke. I had issues putting a new spoke in. I learned most of the spokes I have don't work with the nipples in the wheel. I broke 3 spokes trying to fix it. Eventually I ended up using a shorter spoke with nipple from the Kevlar spoke (cause it's a longer nipple).  When I was changing the spoke I also saw my rim is slightly cracked in several places by where the nipples are. I am going to need a new wheel. Carbondale is my next biggest town and there are 3 bike shops there. I will be there in 2 days time. I just hope I can make it with my wheel like this. Having my rim fall apart is the last thing I need.
For the rest of the day I was really bummed about my wheel. I am spending the night at the Utica fire station. No one was here so I just let myself in. There is a thank you note on the fridge from that nice couple I met the other day on the tandem. I ate a pint of ice cream for dinner. I'm also having issues with my derailers; I think my new chain might be on too tight. My whole bike is falling apart.
Tomorrow will probably be my last day riding in Kentucky. I'm planning on staying at a campsite just over the border in Illinois; I had a good time here. Kentucky isn't a bad place. The landscape is very pretty. I like the really quant little towns. They say the grass in Kentucky is supposed to be blue, but it looks pretty damn green to me. Most of these country people don't have much and most of them seem overly content with life.
The running loke lately is that at least twice a day someone would come up to me and ask where I was going and tell me 'Y'all should put a motor on that thing!' sometimes I knew they were going to say it before they actually said it.
I'm really tired, too tired to write these things. All in all, I had a pretty good day and I was in a really excellent frame of mind, until I popped that spoke. Now, I'm putting this thing away and going to sleep. Goodnight Y'all!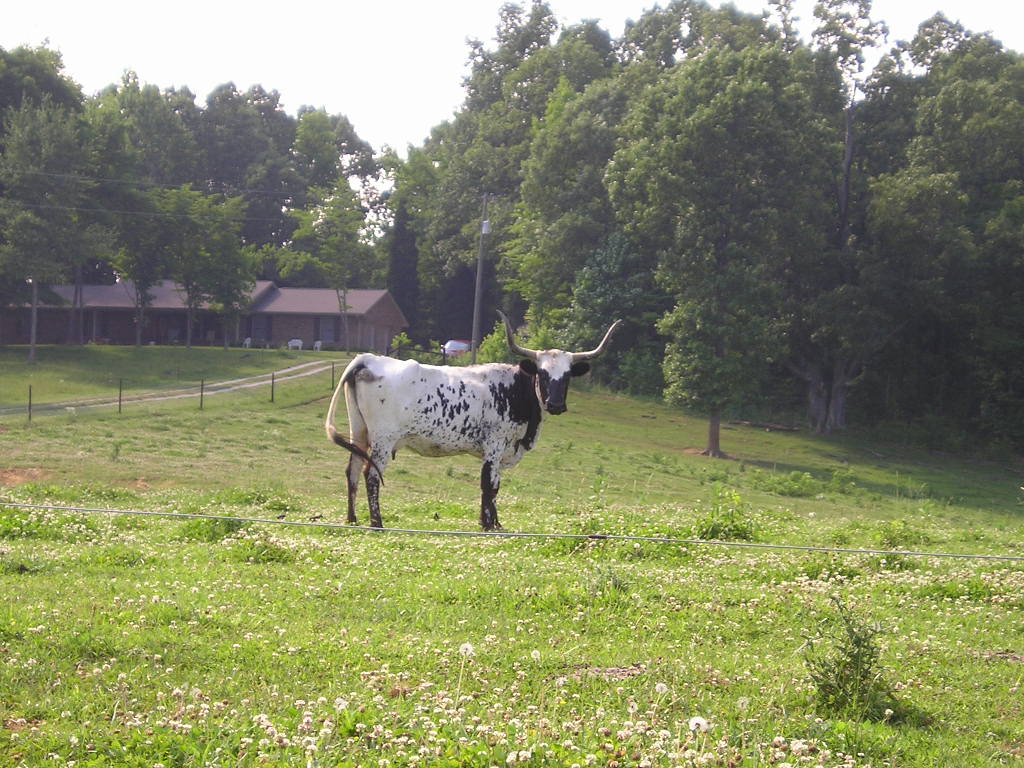 Click Here to Visit The Table of Contents
Click Here to Visit Previous Page: Day 19: Springfield KY  to  East Mills KY
Click Here to Visit The Next Page: Day 21: Utica KY  to  Harrisburg IL