Buffalo Videos 
Saturday July 7, 2007, 16 miles (26 km) – Total so far: 977 miles (1,573 km) 16.20 Miles
Click Here to Visit The Table of Contents
Click Here to Visit Previous Page: Day 20: Lockport, NY to Buffalo, NY
Click Here to Visit The Next Page: Day 22: Buffalo NY to Evangola State Park, NY

Jamie slept late while mike surfed the www on his cell phone. I looked for jobs and apartments in Portland, Oregon. I like to keep an eye on these things for after the trip is over.  It got cold last night but both Jamie and I were too lazy to get up and go get our sleeping bags. Justin was up early cause he had to be at work. We thanked him again and said farewell. Chuck called and wanted to meet up. Jamie posted a quick video from Justin's before we left: http://www.teamnortherntier2007.blogspot.com/2007/07/update-from-buffalo-ny.html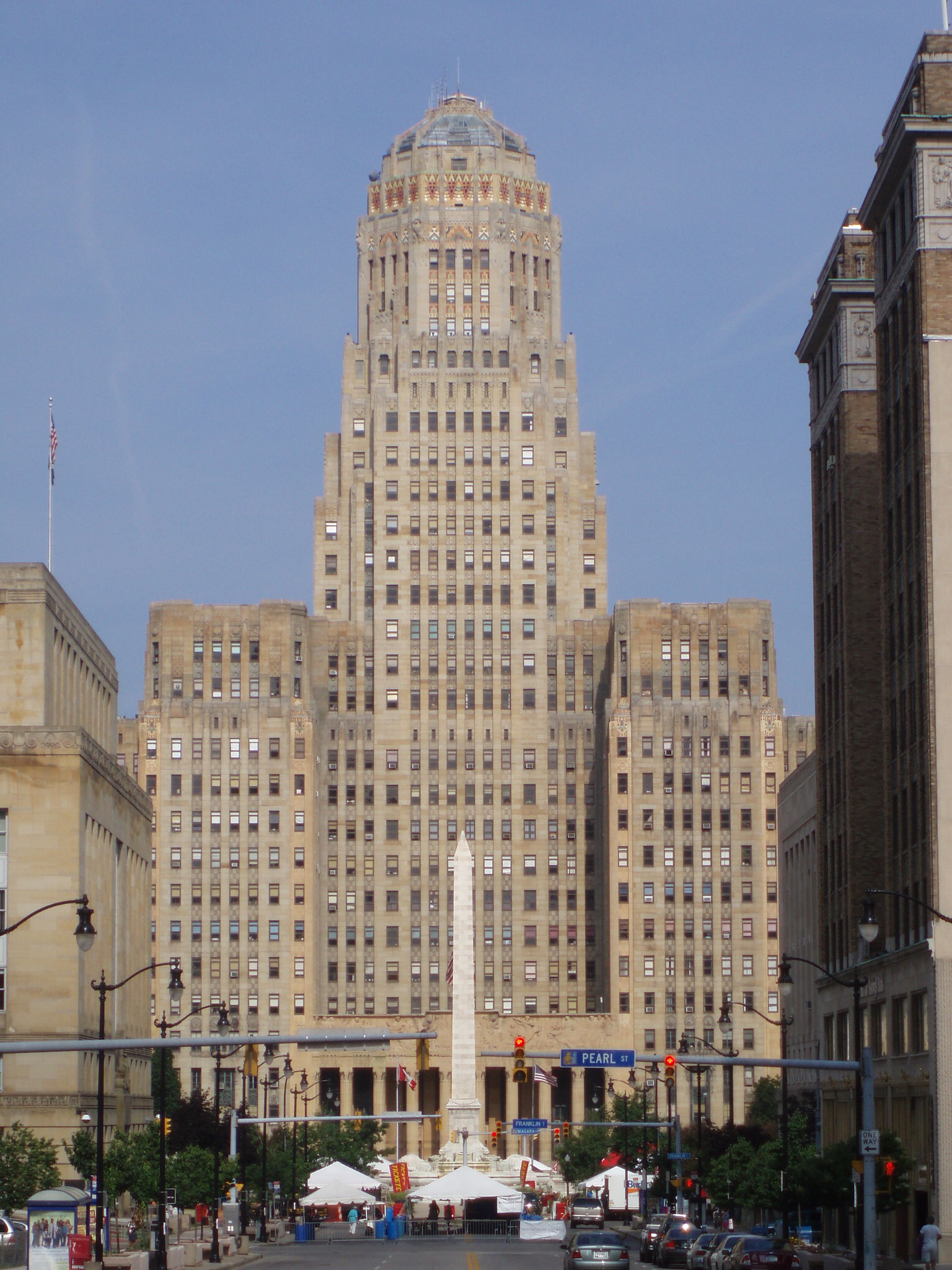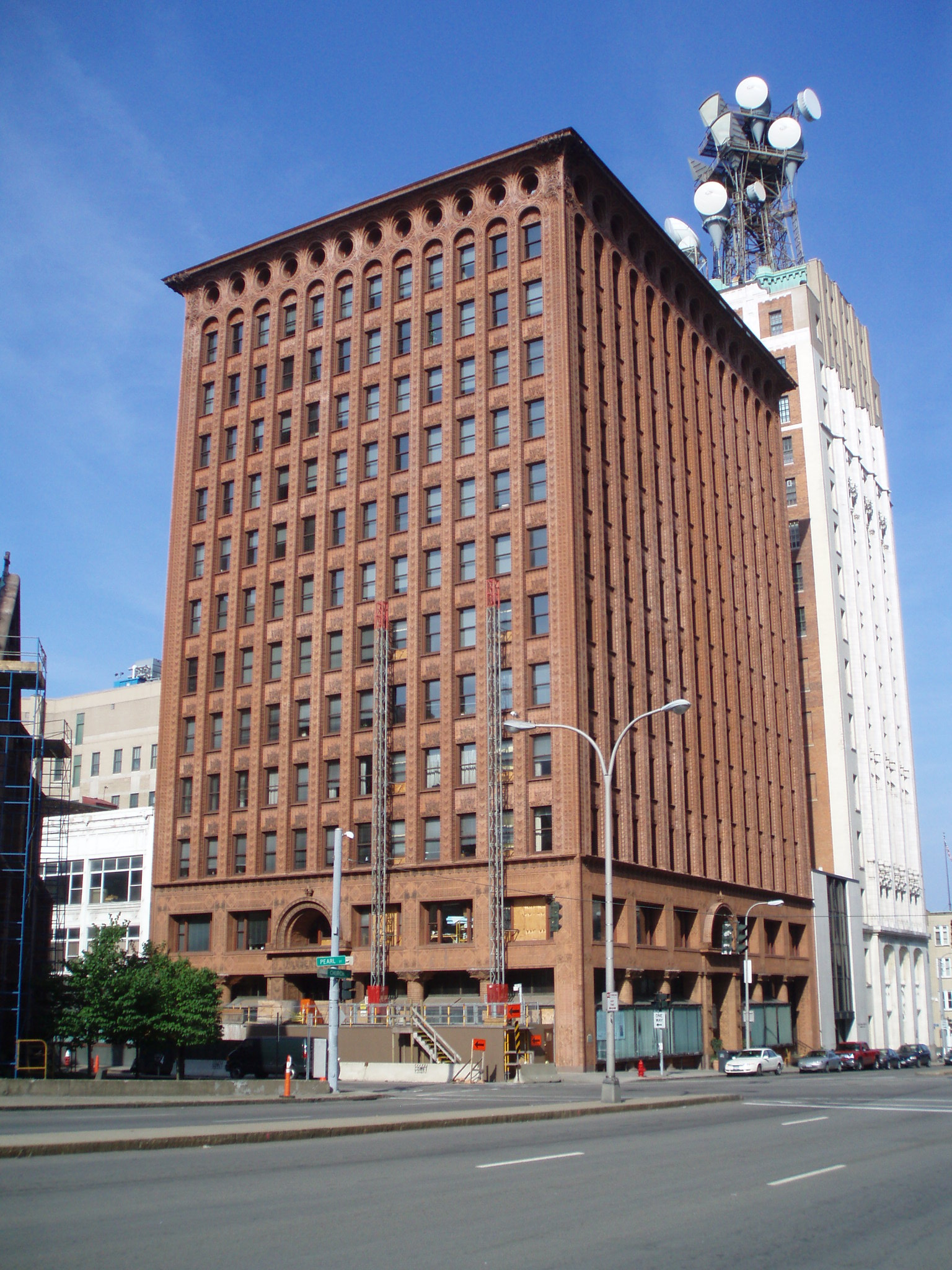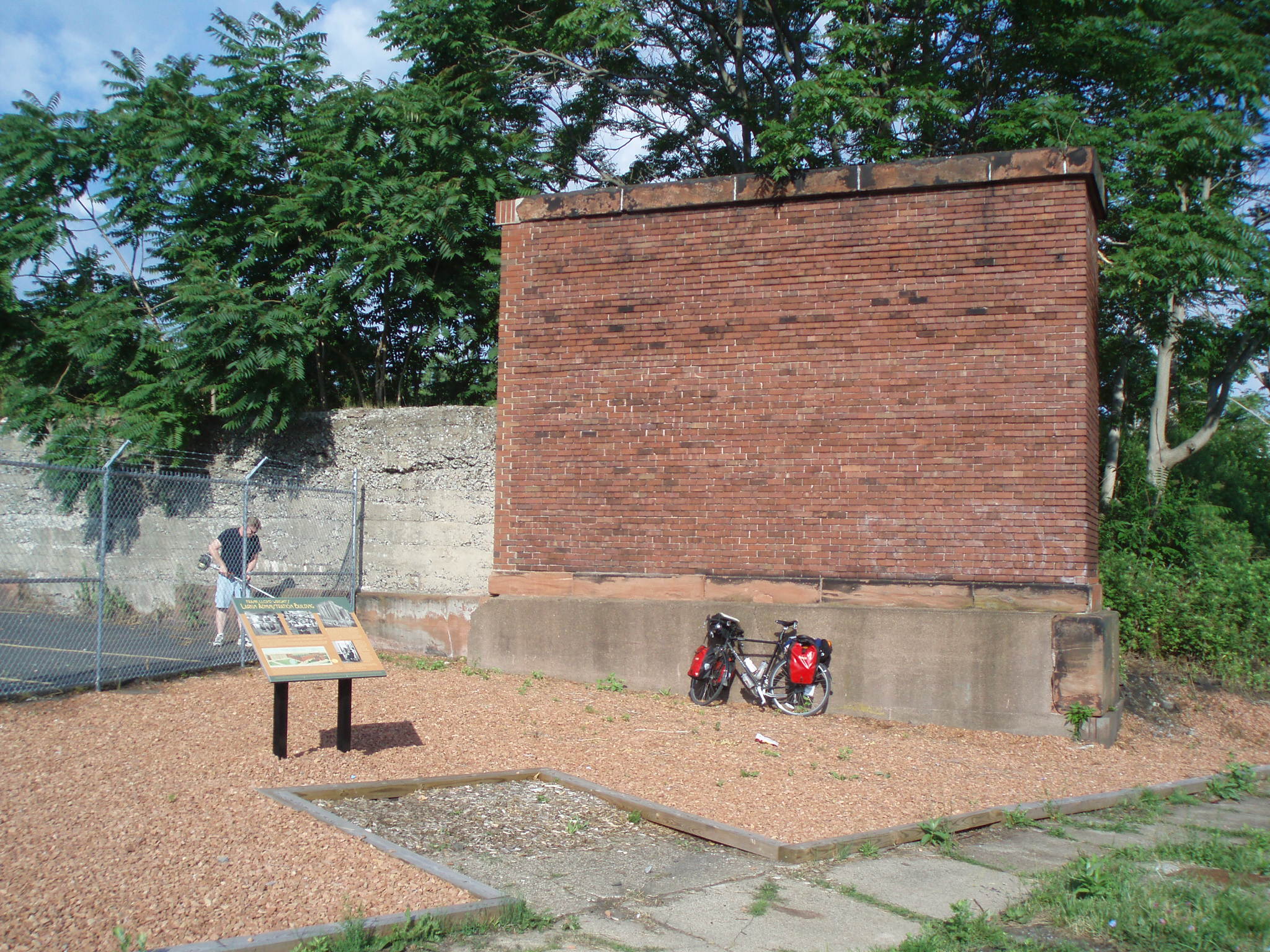 We found Chuck in downtown outside the hostel around 9ish. He was up at six and outside by 7. He rode all over downtown buffalo visiting architecture. He saw the Louis Sullivan building (gantry building) and the remains of the Larkin building.
http://en.wikipedia.org/wiki/Larkin_Administration_Building.
While we were on the street in downtown buffalo we met this girl Courtney on the street. She asked us all about our bike trip and she said she wants to get on board for our next cross country adventure.
At breakfast we all sat around and wondered if we should take the day off. Jamie gave chuck and I a presentation about why we should take the day off and how He wants to spend some time at this video center and go to a video screening of a local artist. We evaluated all the pros and cons of taking the day off and decided we should stay. Taking a day off also gave us some time to go get some buffalo wings at the birthplace of the buffalo wing.
As we were leaving the diner we were all on our bikes about to take off when this crazy dude on a cruiser bike rode up to us talking 100mph. For 5 minutes he rambled on about his cross country bike ride, some music festival and a soccer game. Right before he left he looked at us and our bikes and said 'Wow, you guys have nice gear!' Then he took off as fast as he arrived. The 3 of us stood on the corner of the intersection looking at each other wondering what the hell just happened.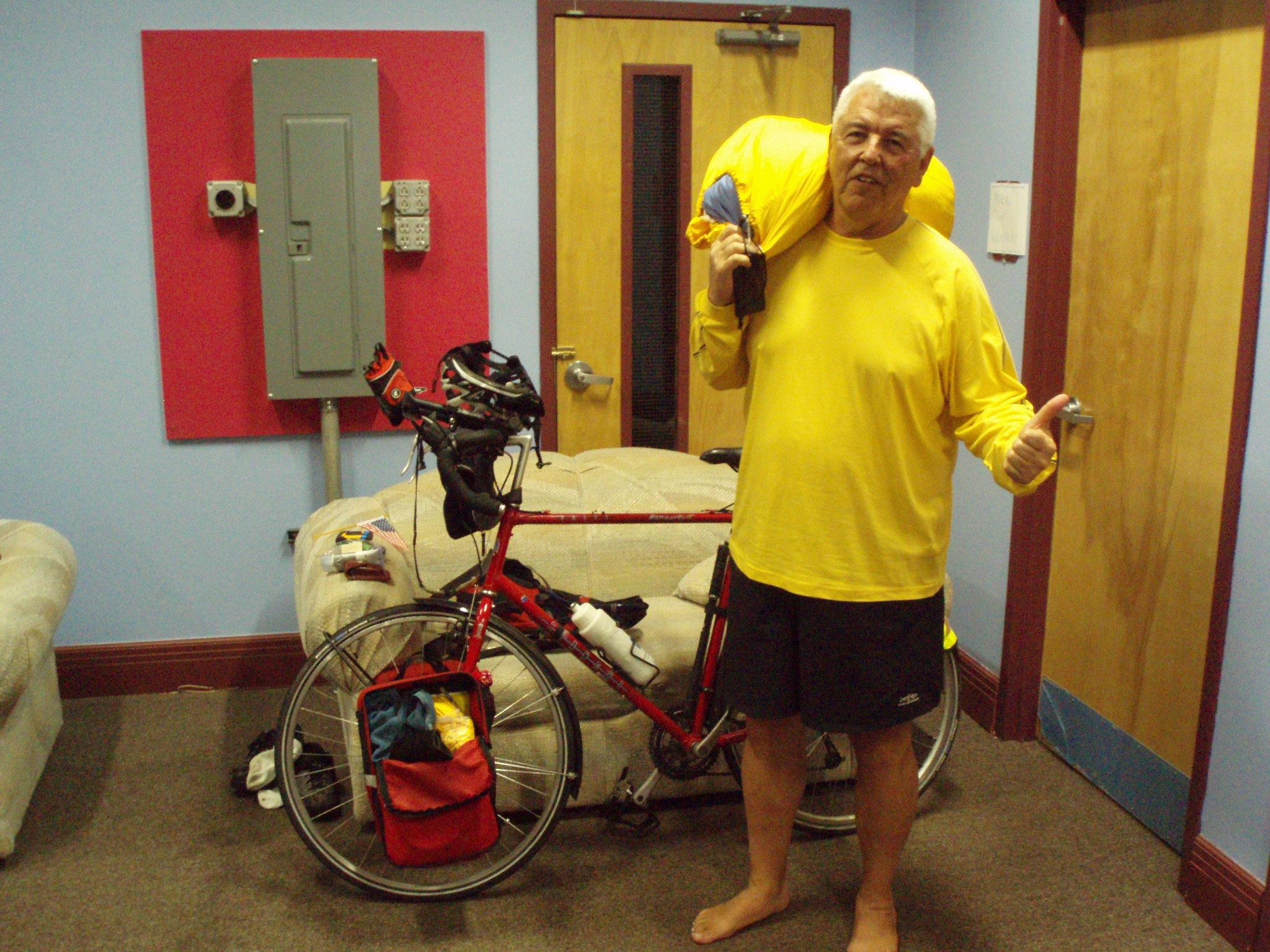 After breakfast we checked into the hostel and chatted with Todd from Portland Oregon. Todd was getting ready to head out and get started on the Erie Canal then he was on his way to Portland Maine.
Todd left for his bike trip so we got online and got our Couchsurfing.com Profile up to speed. http://www.couchsurfing.com/people/mouserblue
Last night Justin spoke very highly of Couch surfing and we think it could be a great resource to our trip with finding people to stay with.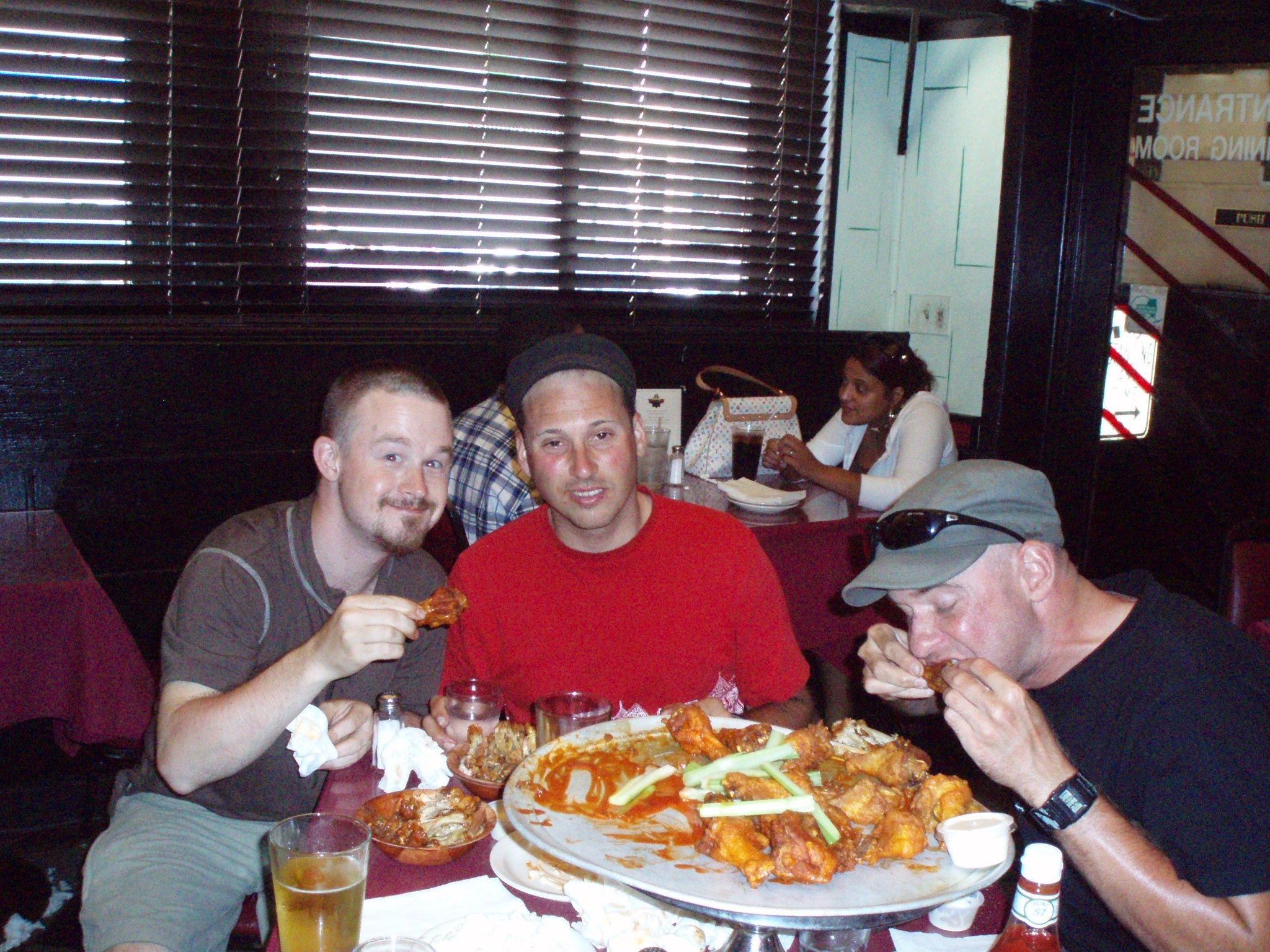 Chuck and I are both connoisseurs when it comes to Buffalo wings. We found this good wings place in long island and it turned us into snobs, nothings ever come close. So anyways this place, the anchor bar that claims to be the inventor of buffalo sauce. The wings were a perfect 10. It was the best sauce that I ever had. EVER. I'm going to order a case of buffalo sauce from them after this trip is over. Here's the video from our Buffalo wings experience: http://www.teamnortherntier2007.blogspot.com/2007/07/we-made-it.html
After wings Jamie went to squeaky wheel to do his thing and chuck and I were going to take a ride out to the bicycle museum. We looked at the map and saw the bike museum was about 5 miles outta town and we quickly threw in the towel. After eating all those wings I felt like I was pregnant with a chicken. So we just rode bikes around buffalo and I passed out by the waterfront for a few minutes.
Jamie posted a video about squeaky wheel: http://www.teamnortherntier2007.blogspot.com/2007/07/squeeky-wheel-buffalo-ny.html
We met up with Jamie back at the hostel and tried to watch buffalo 66 on the crappy VCR. Jamie left to go to his screening. Chuck and I cooked dinner, we each drank a beer on the side of the road by all the homeless people and I did journal stuff. Less than Jake was playing at the nightclub next to the hostel. The show got out right when Jamie got back so we leaned out the window and made fun of the punk rock kids from the second story window of the hostel.
Tomorrow is an easy day we're riding 35 miles to the state park that about 10 different people told is a really nice state park. It was kind of a quiet day in buffalo. We avoided the Taste of buffalo festival. The crowds of people scared us away. The lady that runs the hostel in buffalo is the coolest. She's really nice and is super helpful. The buffalo hostel is a great place. It's up there with the Conway hostel. We're batting a thousand with the Hostel Internationals.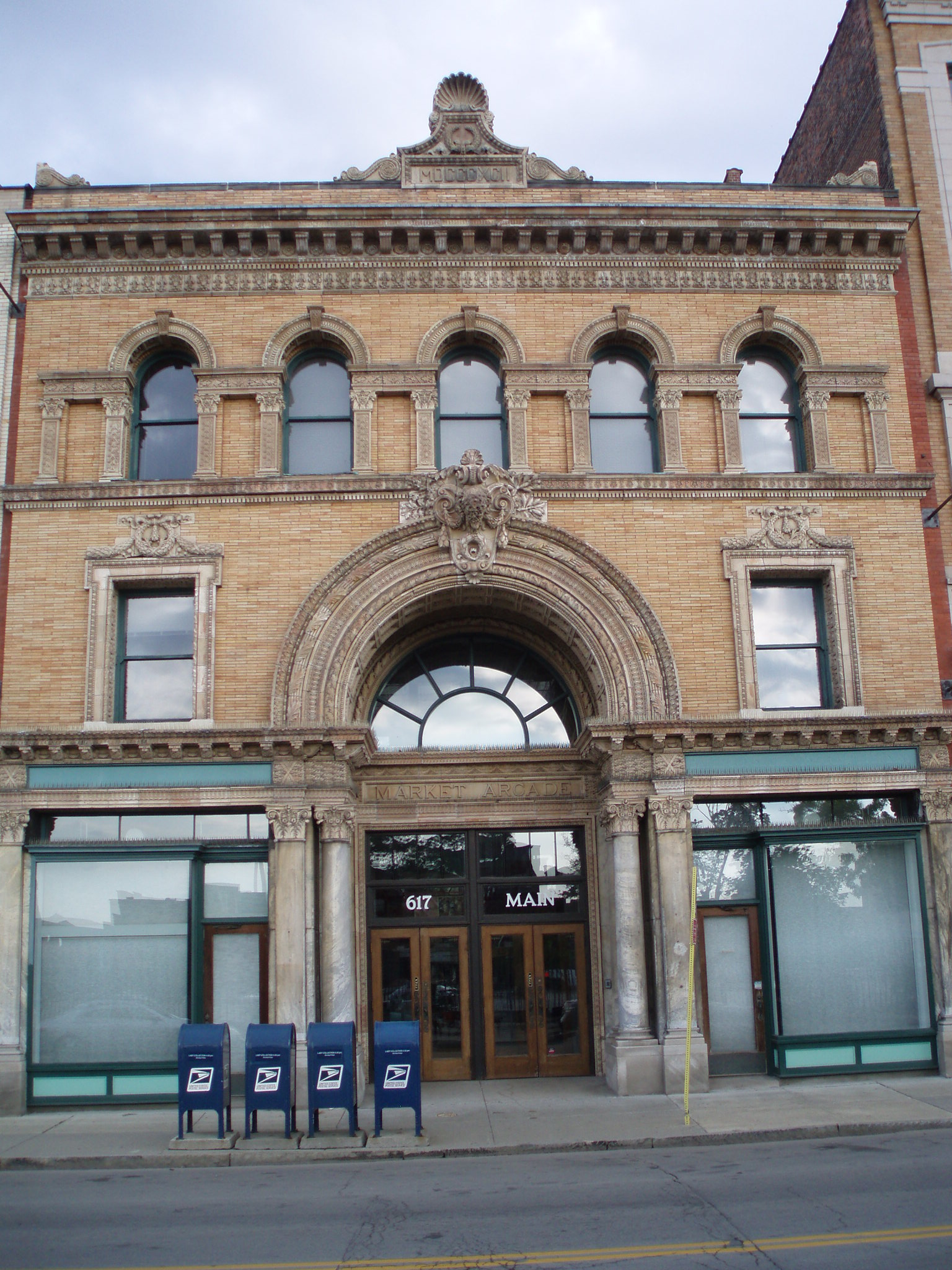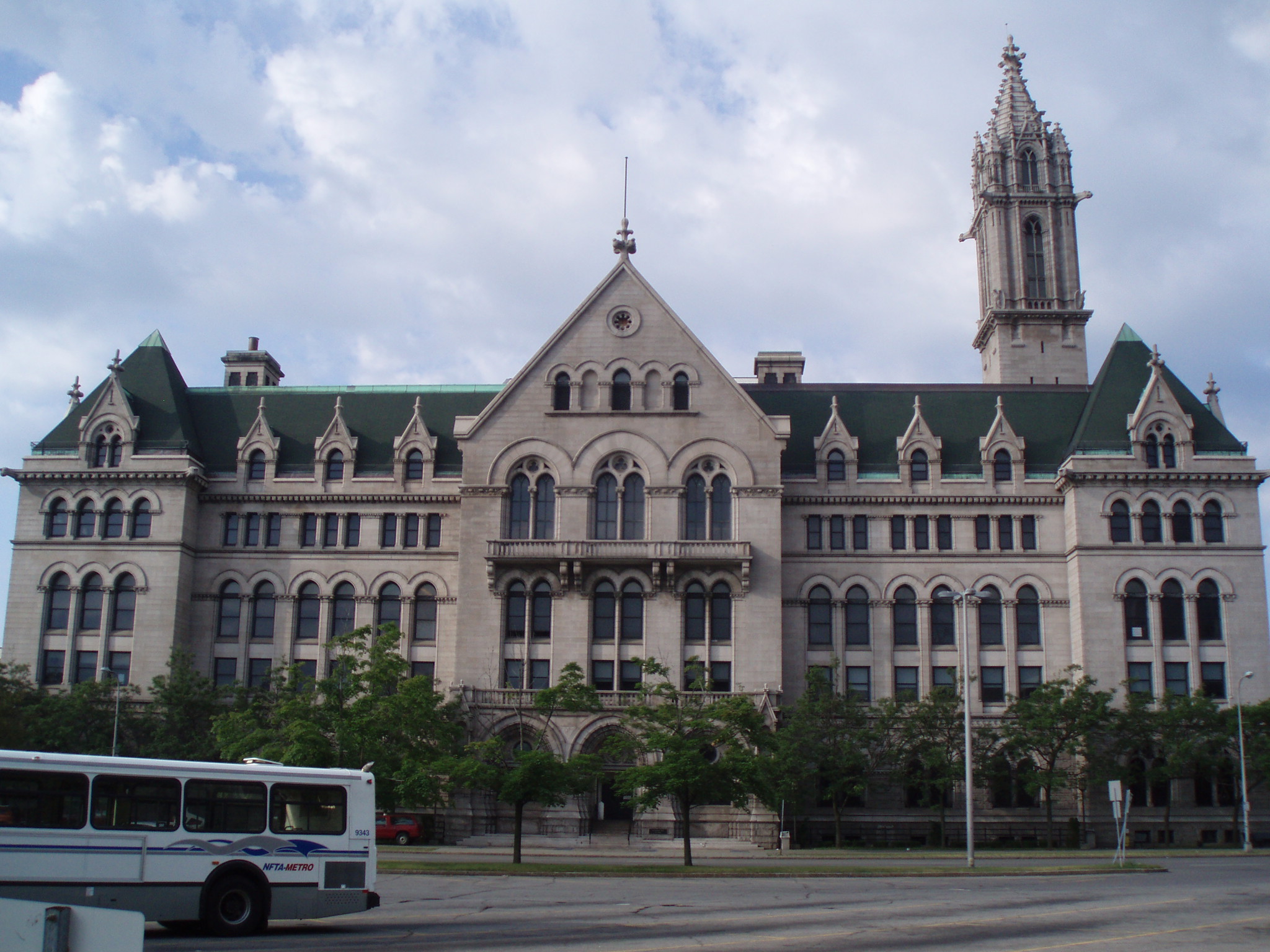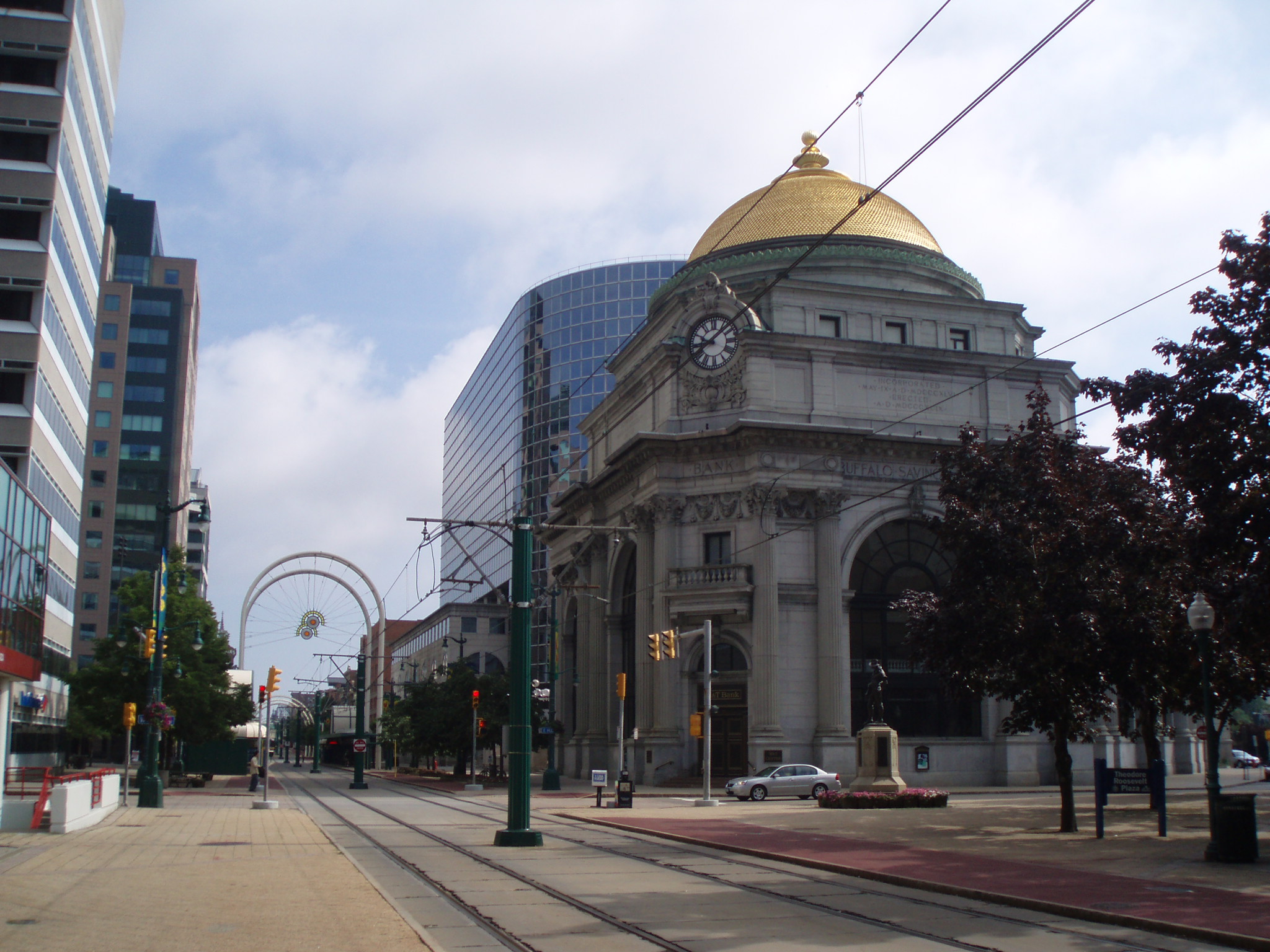 Click Here to Visit The Table of Contents
Click Here to Visit Previous Page: Day 20: Lockport, NY to Buffalo, NY
Click Here to Visit The Next Page: Day 22: Buffalo NY to Evangola State Park, NY