Thursday August 9, 2007, 57 miles (92 km) – Total so far: 2,726 miles (4,388 km)
57.15 Miles 4:50 Pedal Time 11.8 avg mph
Click Here to Visit The Table of Contents
Click Here to Visit Previous Page: Day 53: Pelican Rapids, MN to Fargo, ND: A mailbag video & 2 Fargo Video
Click Here to Visit The Next Page: Day 55: Page, ND to Binford, ND 
We all slept great. I got up first and chuck asked me what time it was. I said '6:30' and he jumped outta bed and ran out the door saying ' Oh shit, I got to get to that breakfast before an old man takes all the donuts!'
The continental breakfast was pretty good. They had eggs and French toast and Chuck ate a handful of donuts. Thanks again Jackie for getting us this room. What a great welcoming present to Fargo and really made our reunion with chuck truly special.
Before we left the motel we decided it was time to ditch the tripod. We only used it twice the whole trip (with the Dammons and Jeff Geotz) and Mike Riscica was the jerk who got stuck carrying it.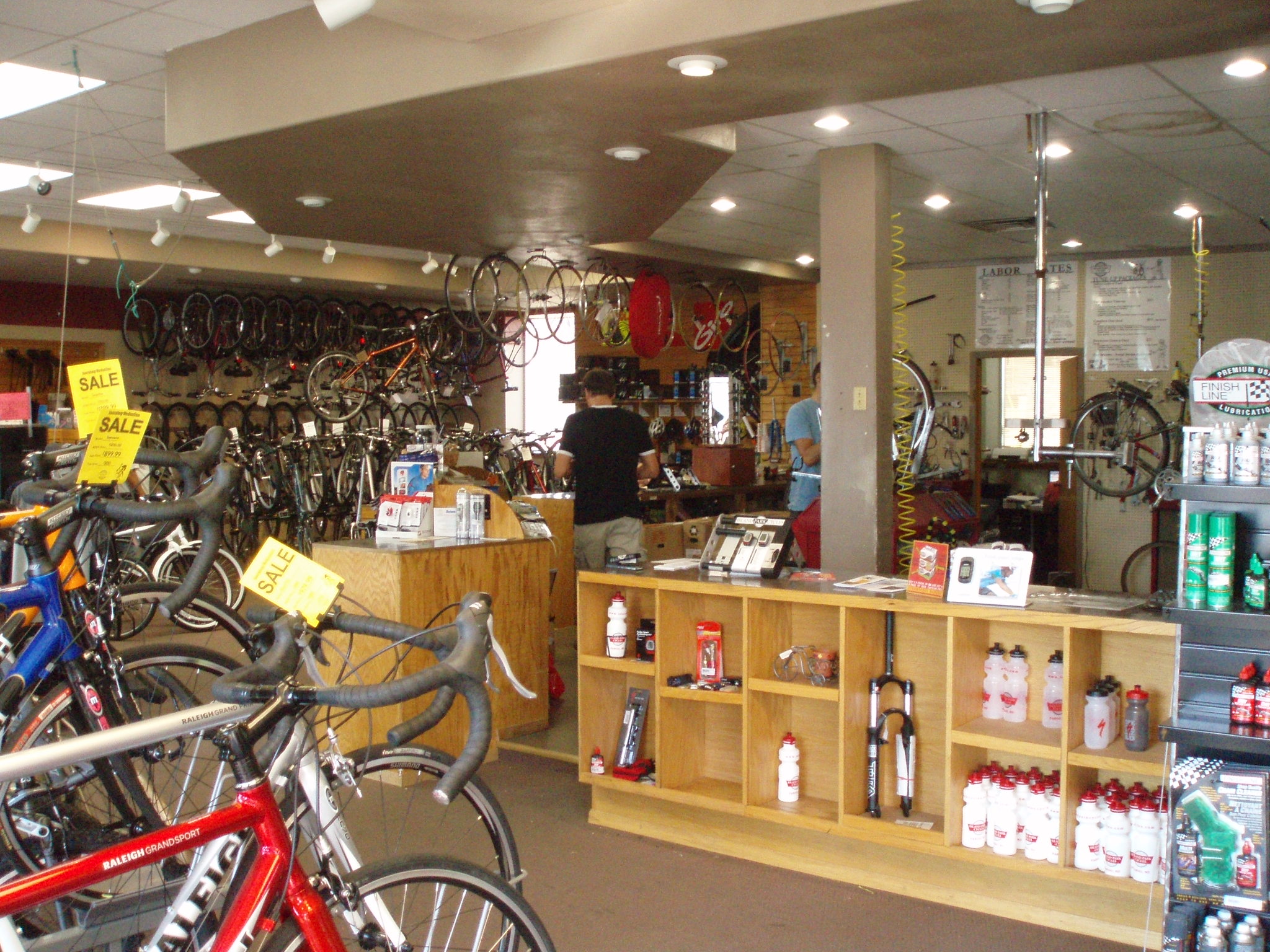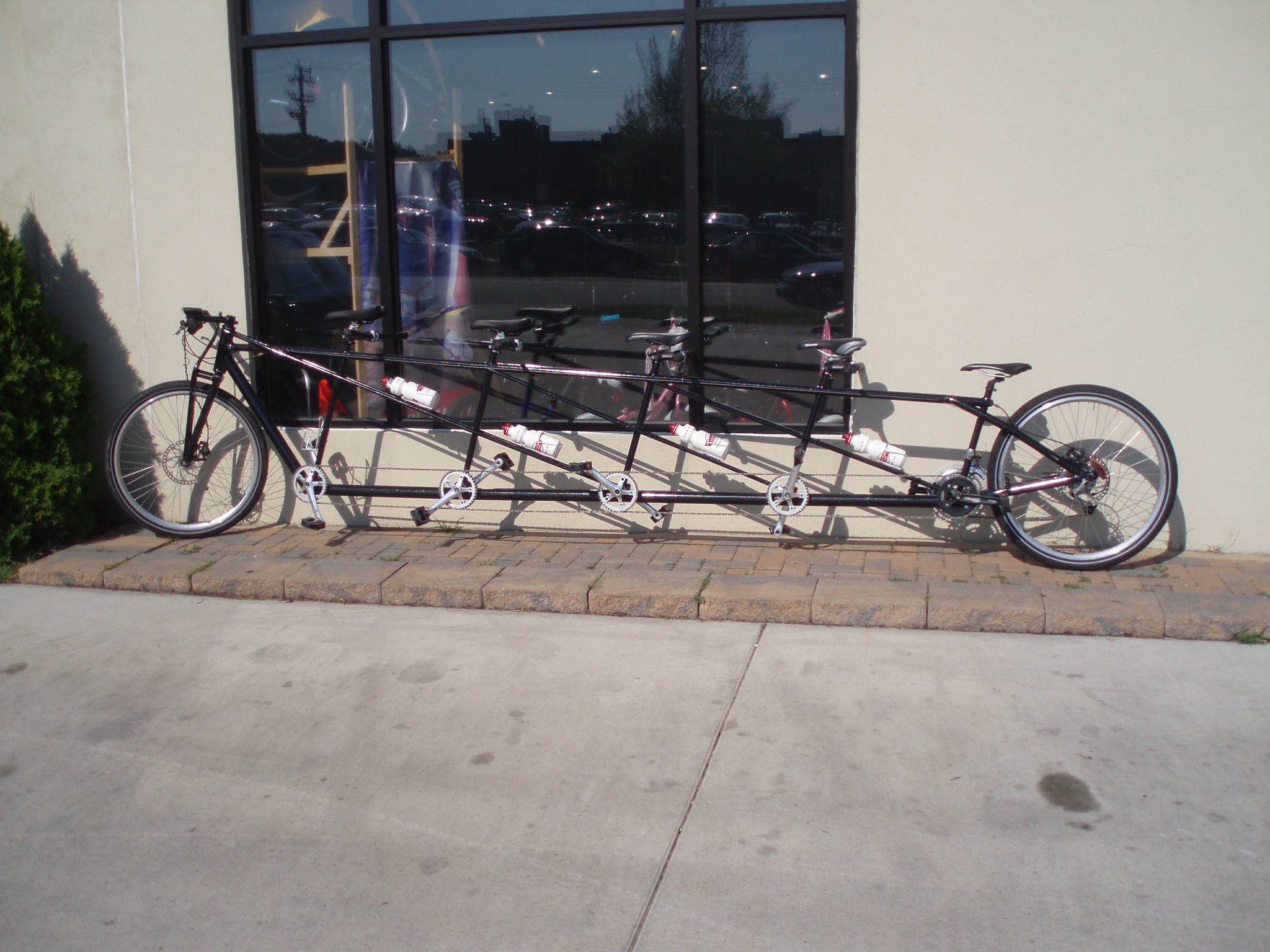 At the bike shop, Larry had his guys take great care of us. Jamie got a new chain; they trued my wheels, fixed our derailers and made our bikes ride like they were new again. Each time they took them for a test ride we would yell out 'Hey come back, that's my bike!' they took us right away and we were in and outta that place in about a 45 minutes. Larry's bike shop is a pretty nice place; they've got a lot of cool bikes.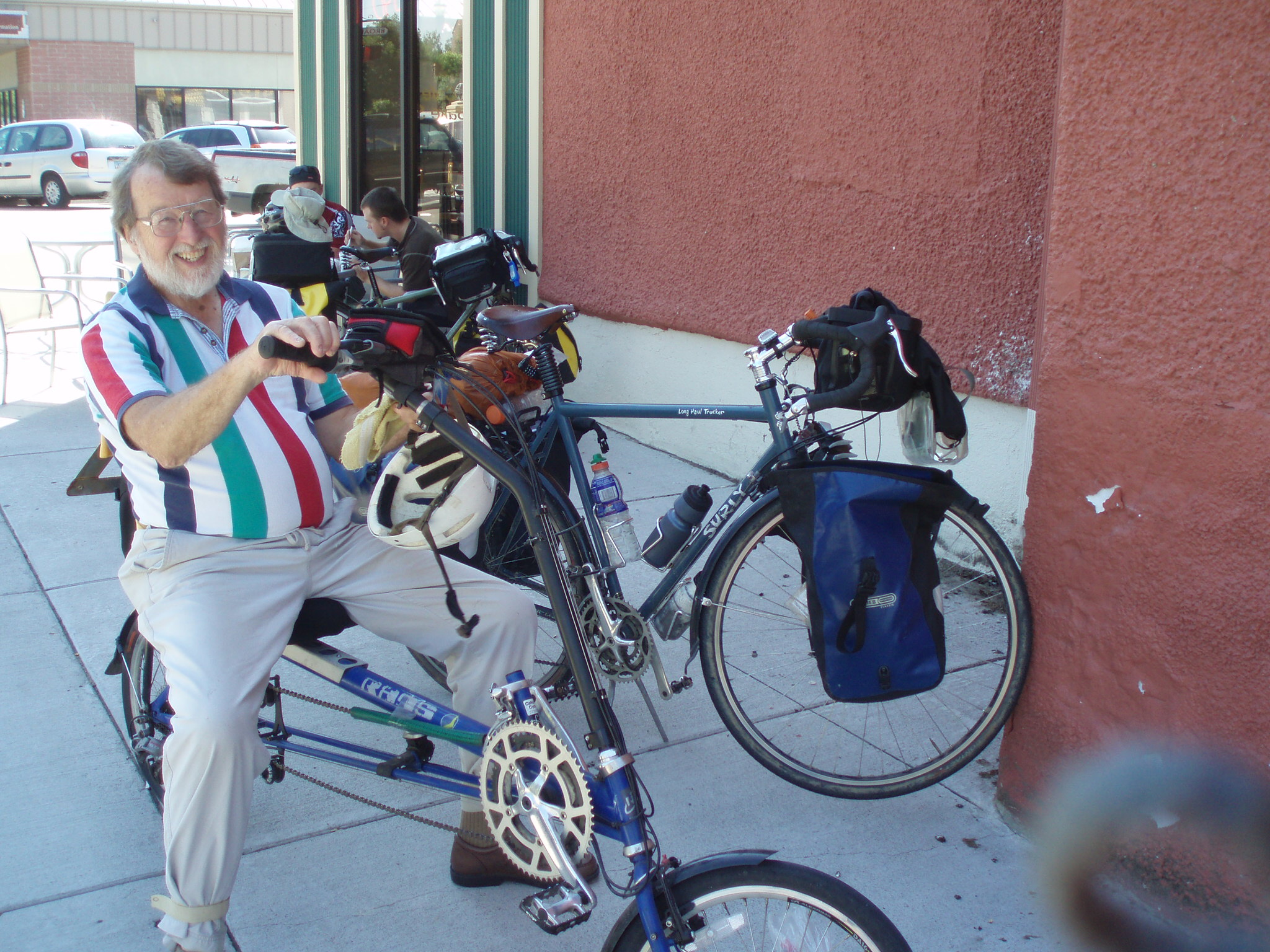 After the bike shop we were all hungry and decided to find some food. Chuck and Jamie got food at some bistro and I just ate my leftover subway from yesterday, the bread was little gross. While I was eating my disgusting sandwich this guy rode up on a recumbent. His name was Gene P. Johnson; he's retired but had a great career as a lawyer in Fargo. I sat and talked with Gene for a while, he was a really exciting guy. He told me about how he is the only Solo man to Canoe from Fargo to Twin Cities, and he almost drowned! And when he was 70 he rode his bike from Fargo to Twin Cities. He also beat Leukemia after everyone told him he wasn't going to. And in 25 years he is going to be the oldest scuba diver.  Nothing can kill this guy. Gene had us all laughing.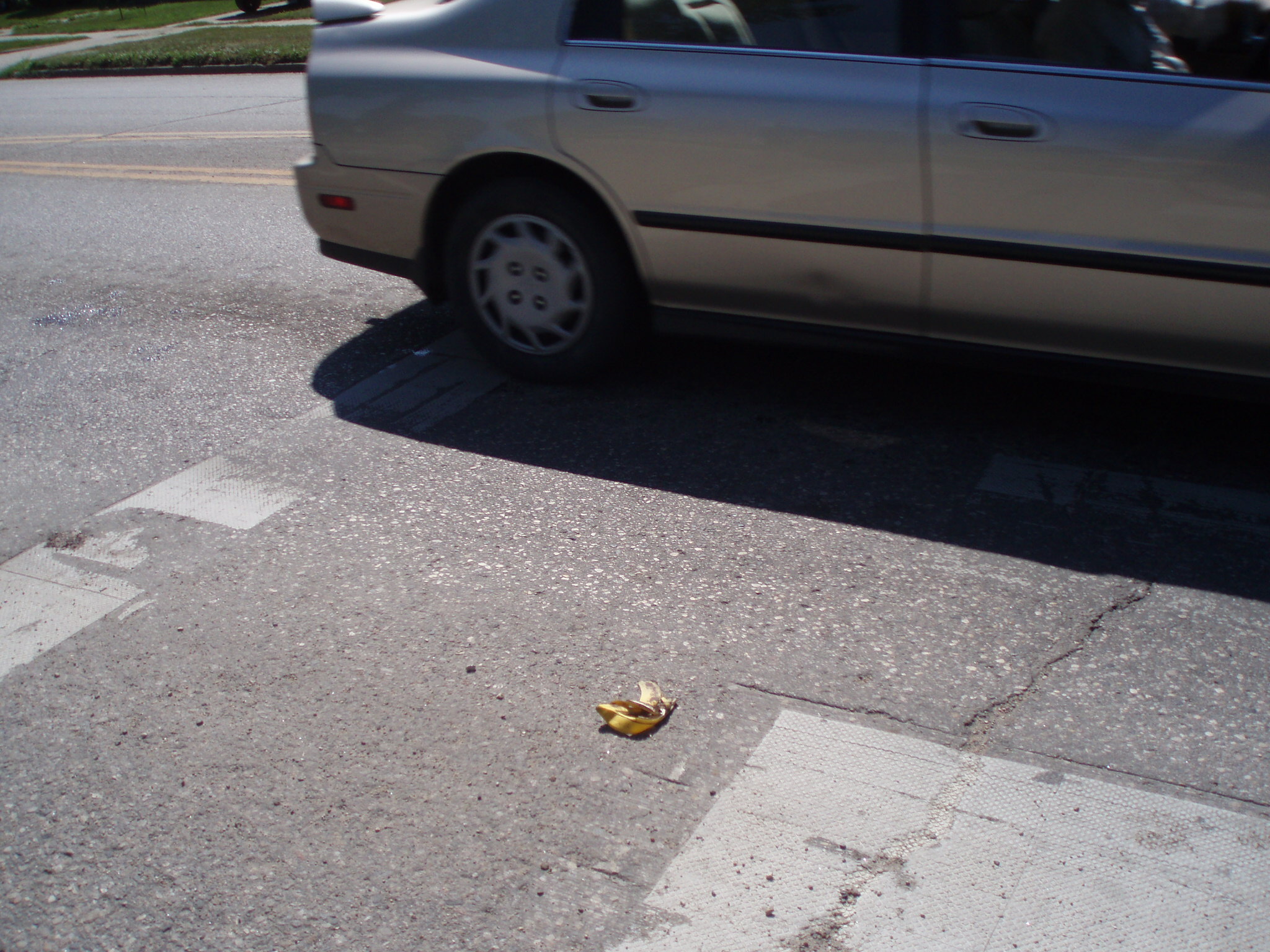 Riding outta Fargo we saw a banana peel immediately after our biggest fan Kurt Stevens told us to watch out because there's a lot of banana peels in North Dakota.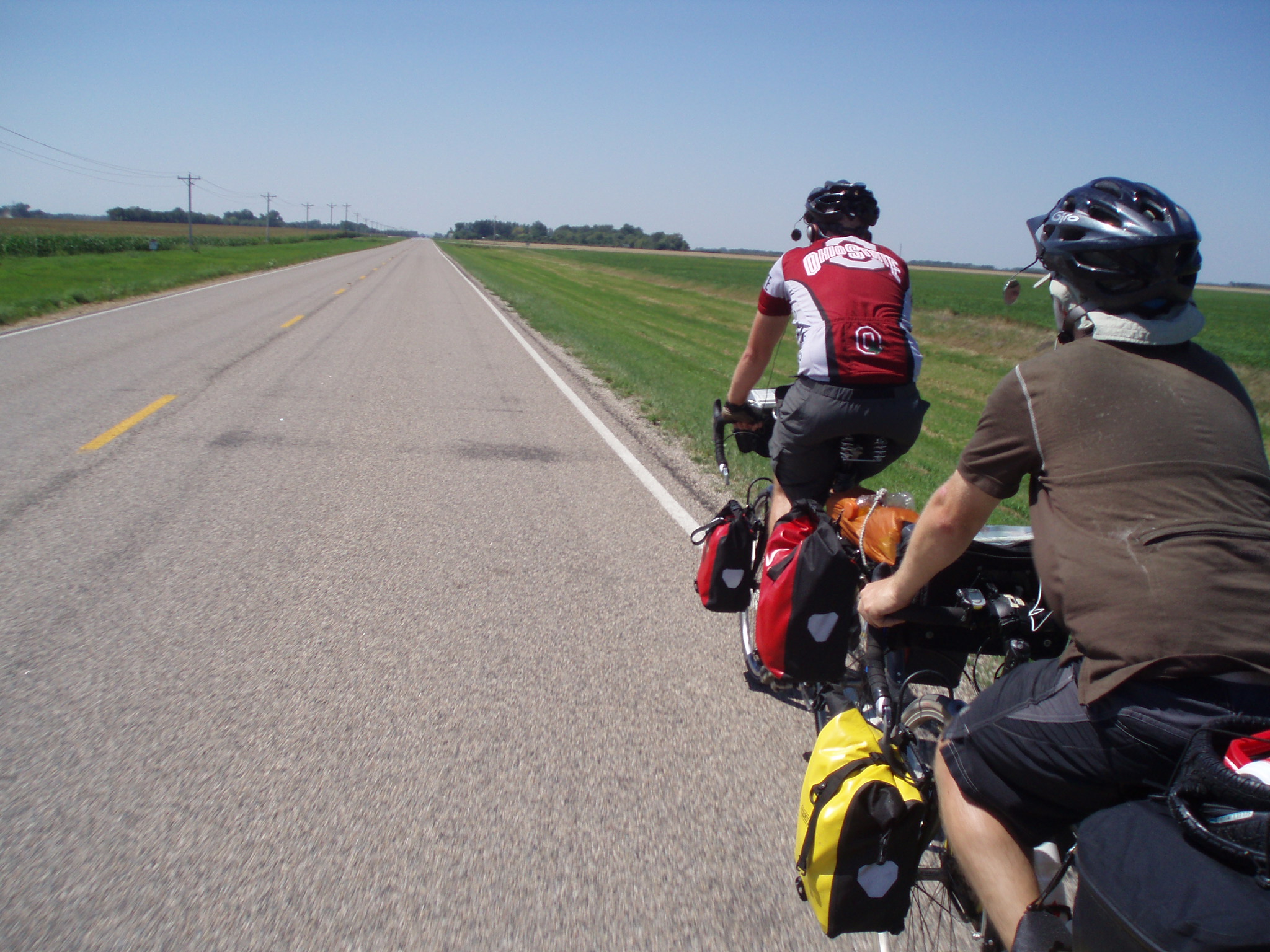 The plan for today was to ride as many miles as we can. Riding outta Fargo we had a pretty bad headwind, each time we changed direction from north or west the wind didn't get any better.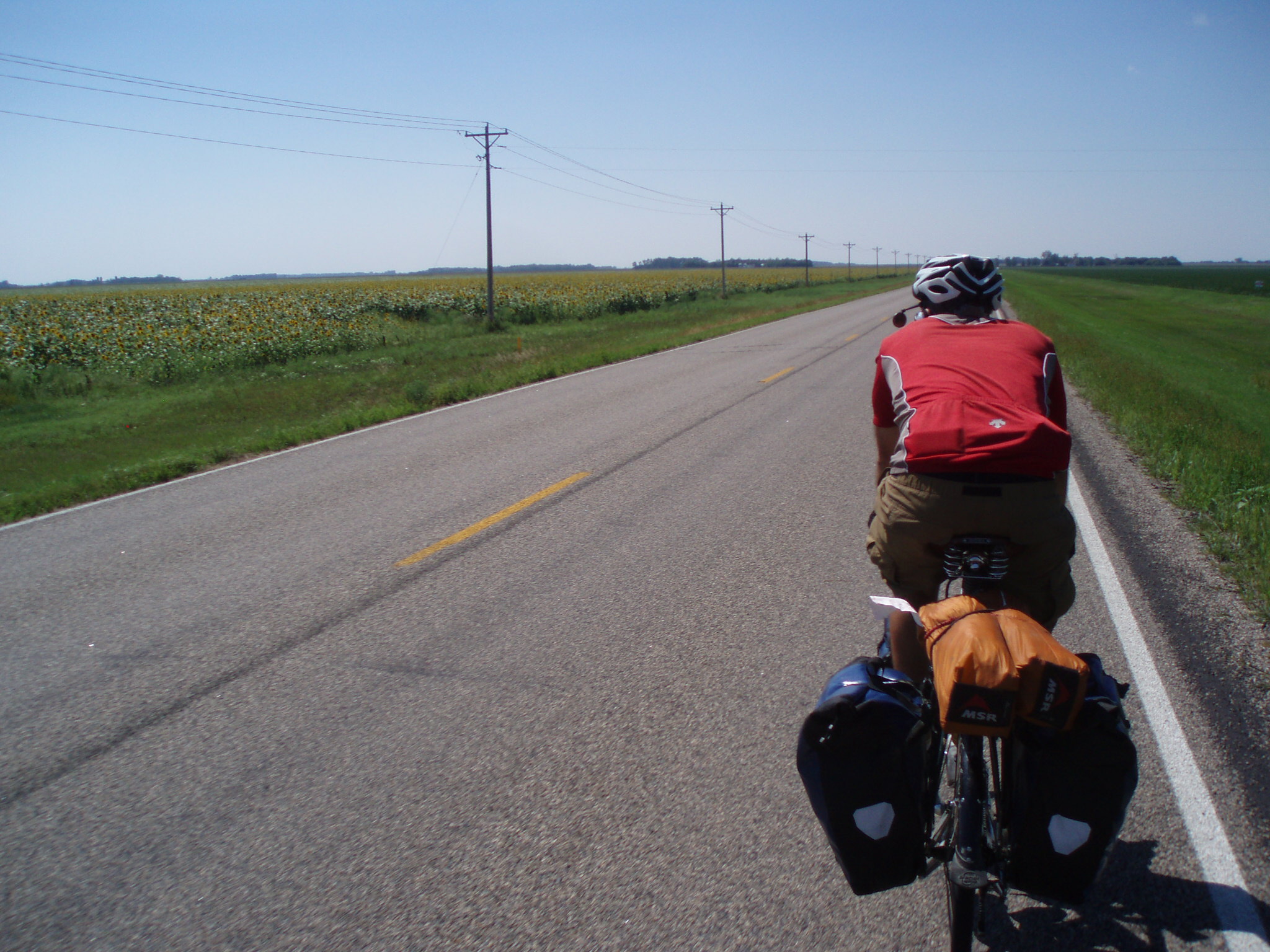 On a road by the airport there was no shoulder and we saw 3 tractor trailers coming up from behind in our mirrors.
We got off the road and waved the past and the Jerk driving the first truck, blasted on his horn and gave us the finger as he drove by. The other 2 truck drivers behind him shared the road with us. Besides that all the truck drivers have been really nice. We wave to anyone that shares the road with us and they usually wave back.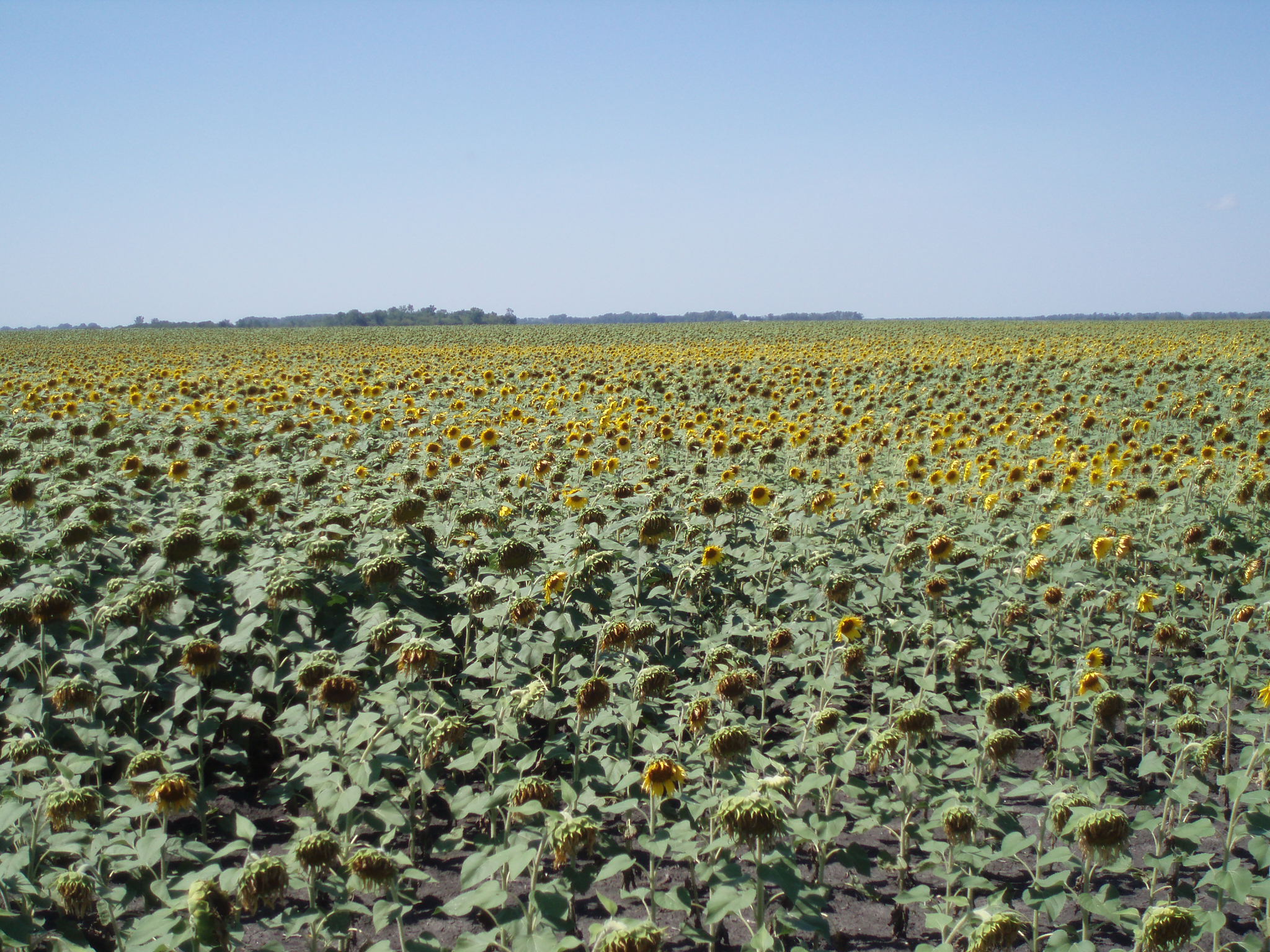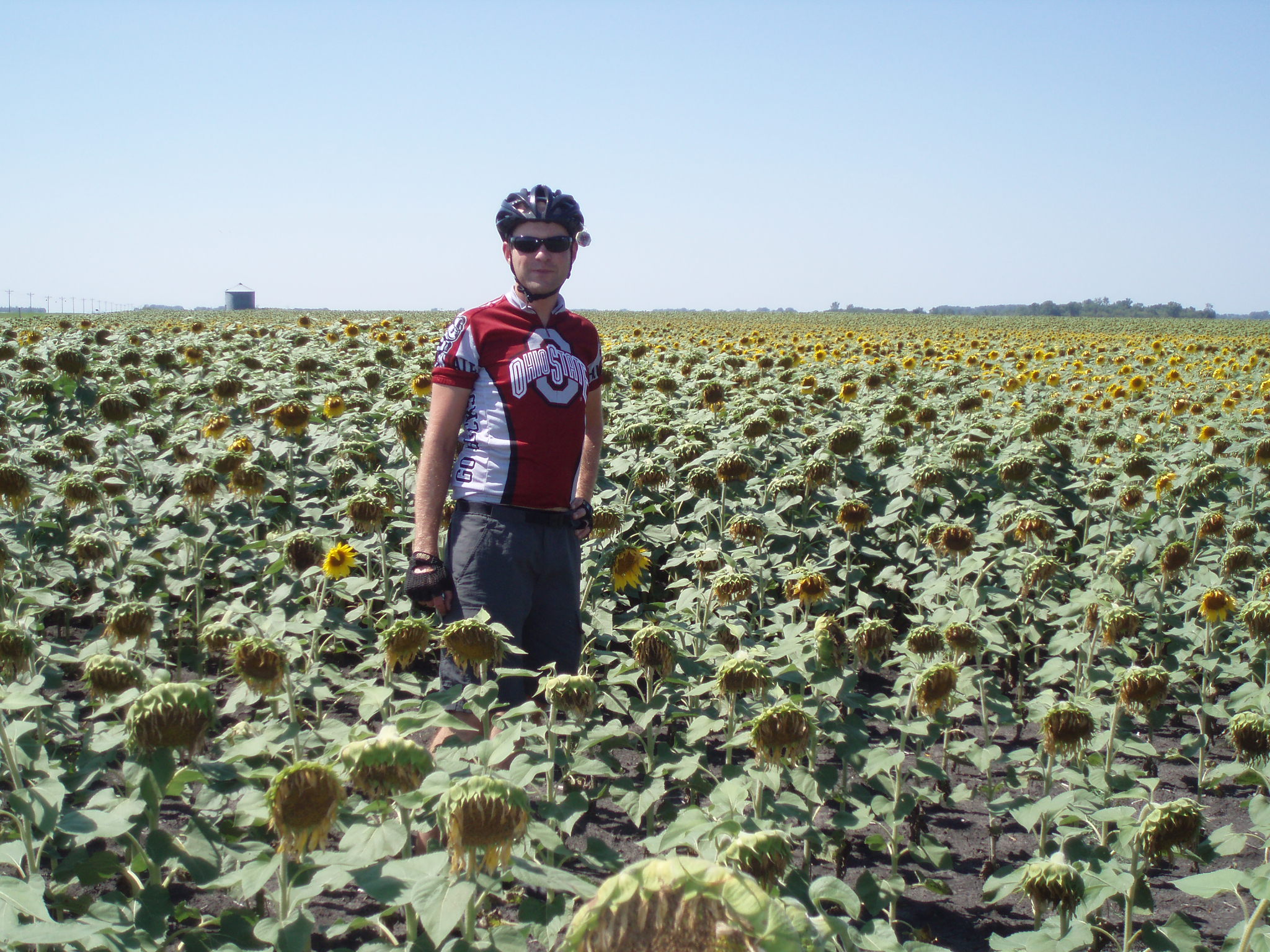 The headwind was relentless so we took a break at a sunflower field. The sunflowers looked a little depressed. Jamie flipped out because I was eating sunflower seeds and he made this video: http://www.teamnortherntier2007.blogspot.com/2007/08/sunflowers.html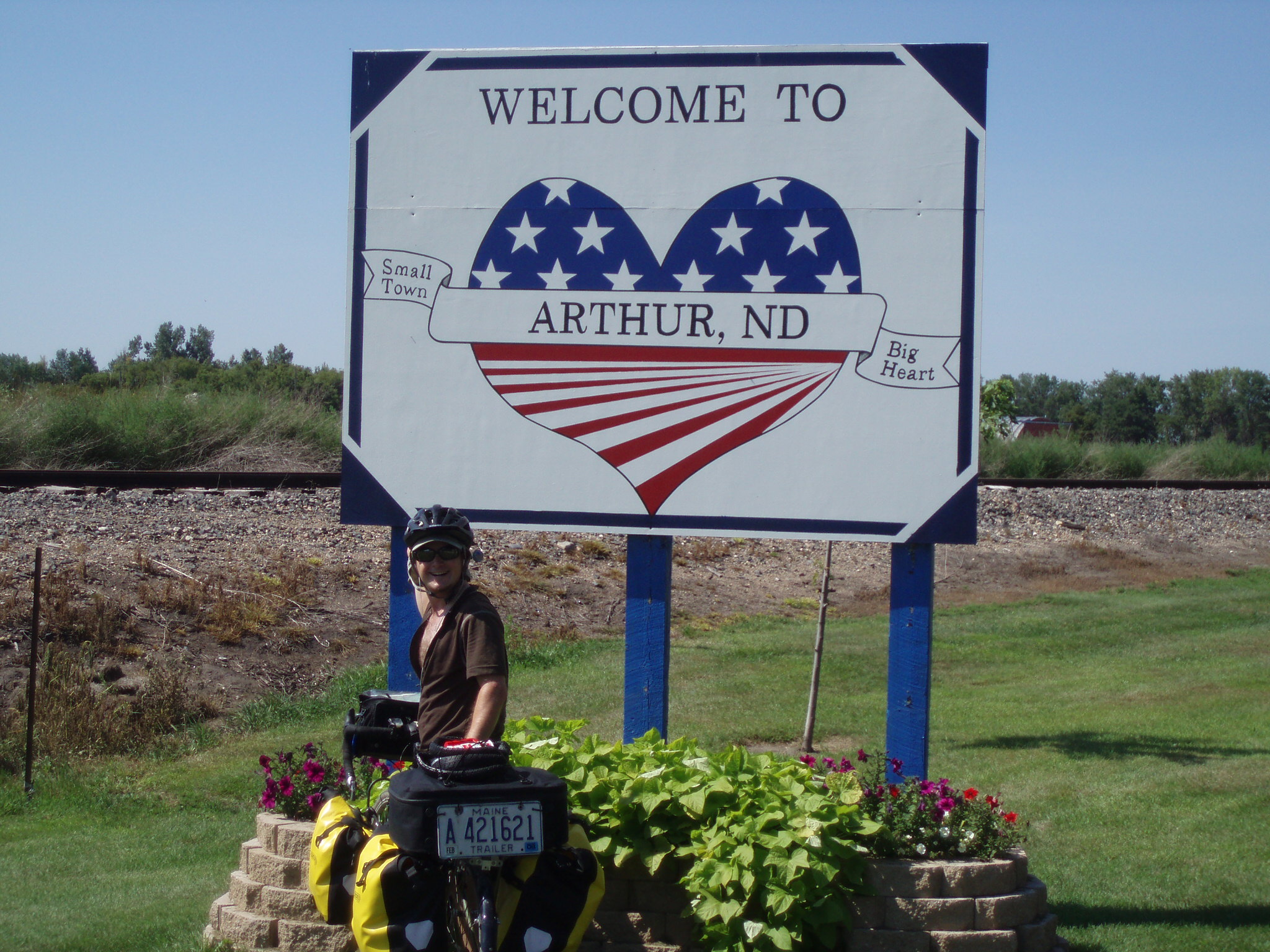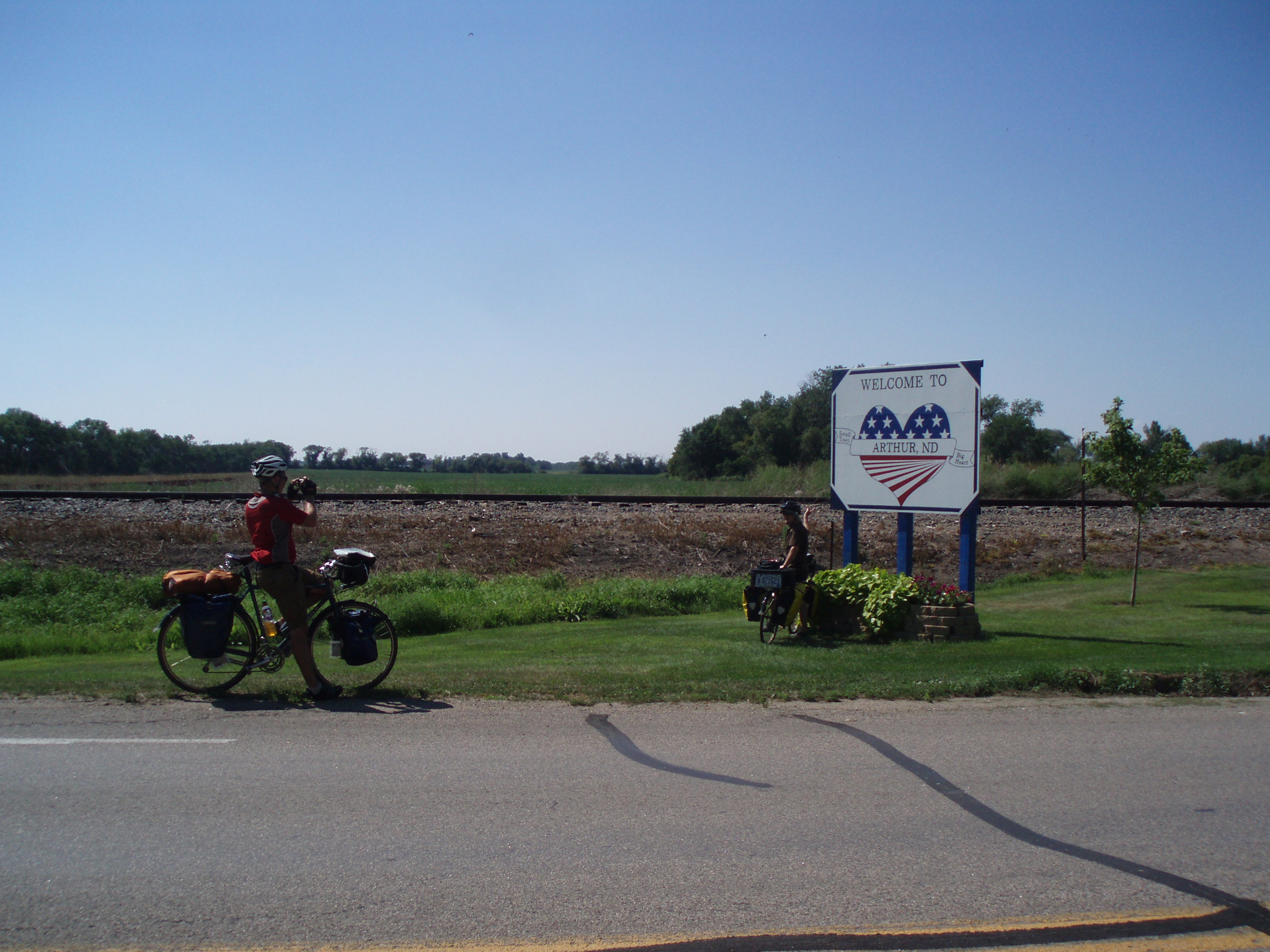 We rode into the next town Arthur. Jamie got really excited because Arthur is his Middle name.  When he was in Art school and tried to run for school president his slogan was 'Art's my middle name!'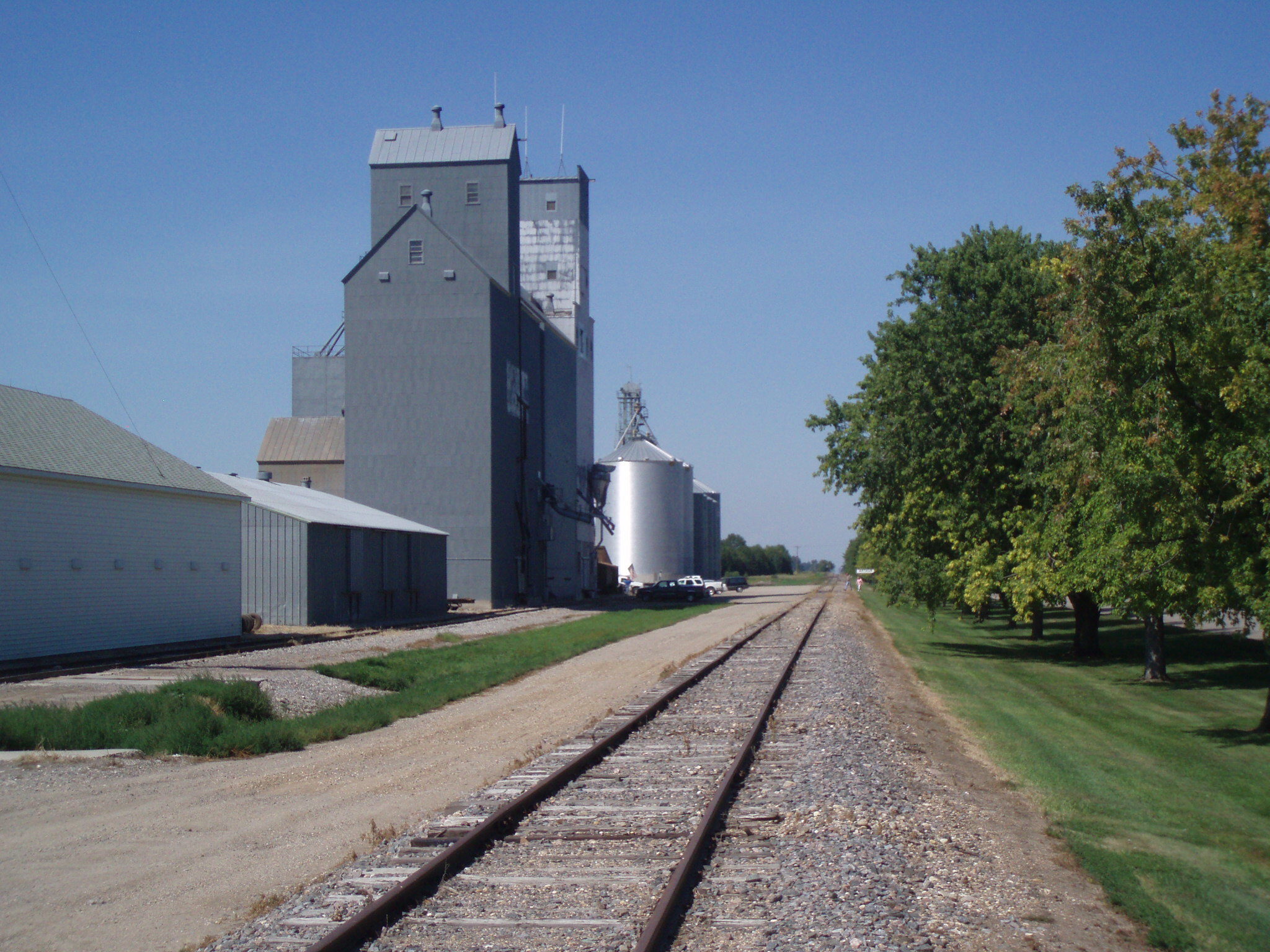 We sat at the mall in Arthur for a while to get outta the wind and heat. Jamie and I worked on computer stuff and chuck went to go take a nap at the park. The little girl at the grocery store said I could take a shower upstairs in the health club. So I did. I had to clean up the big scab on my face.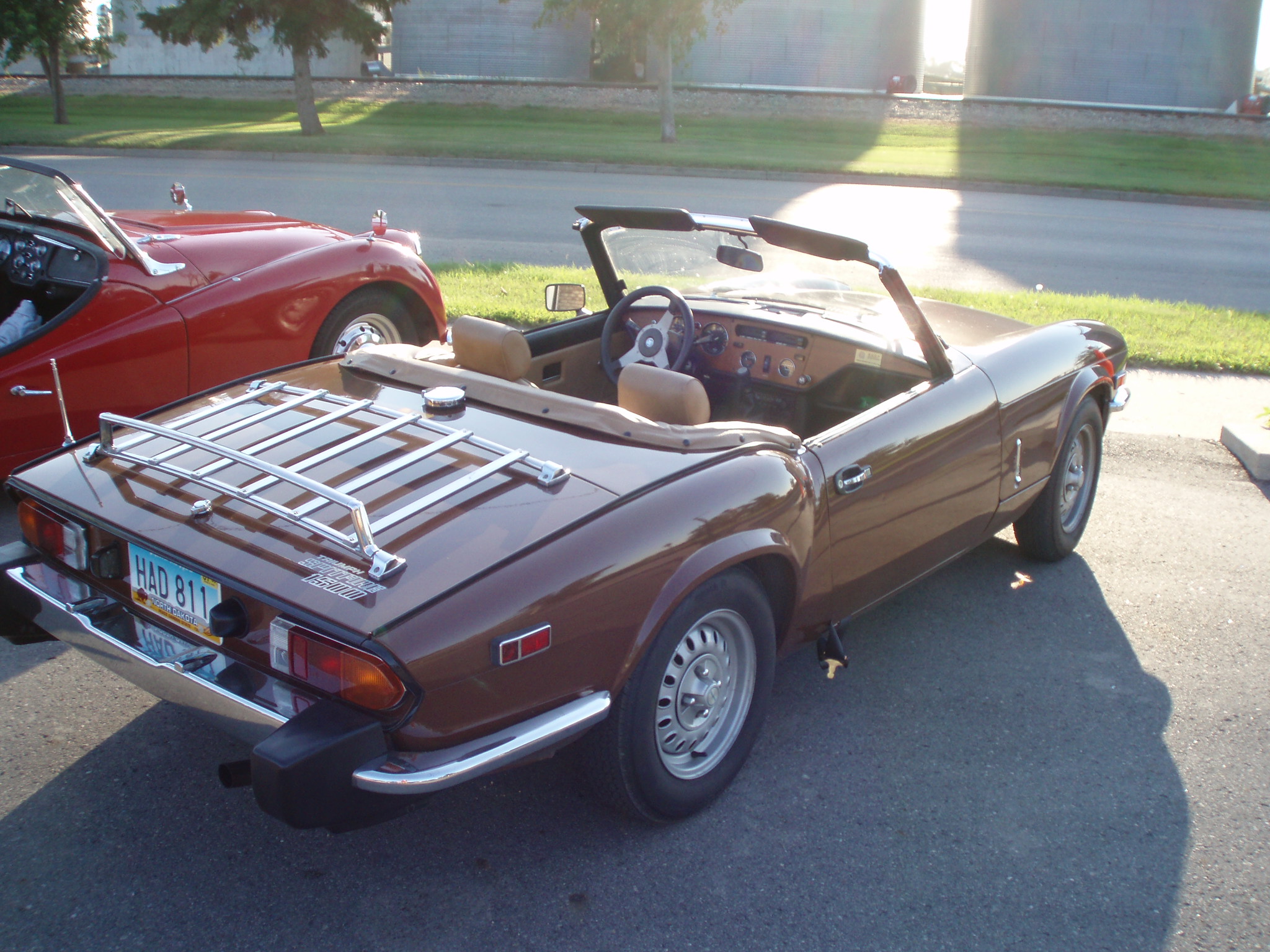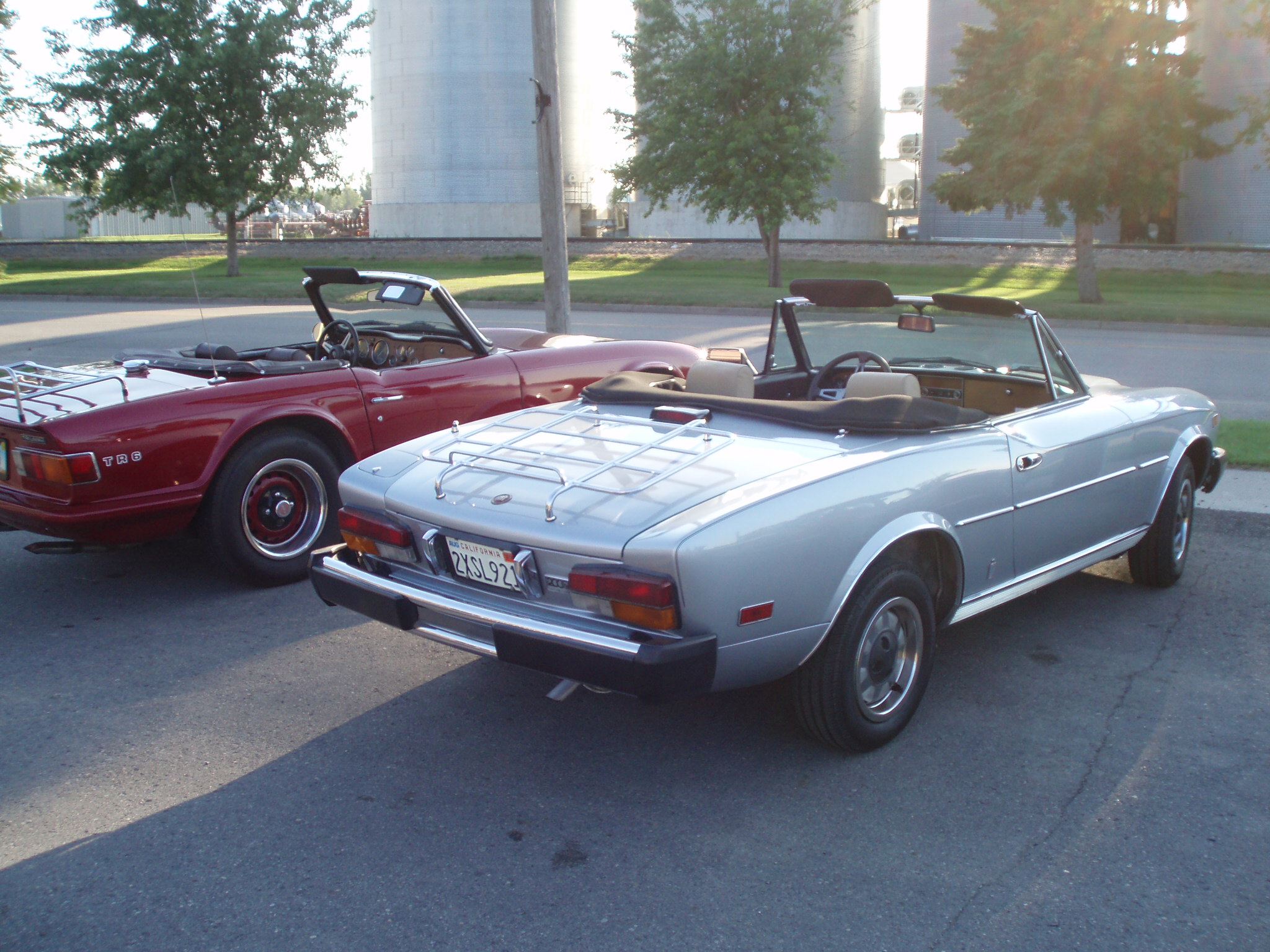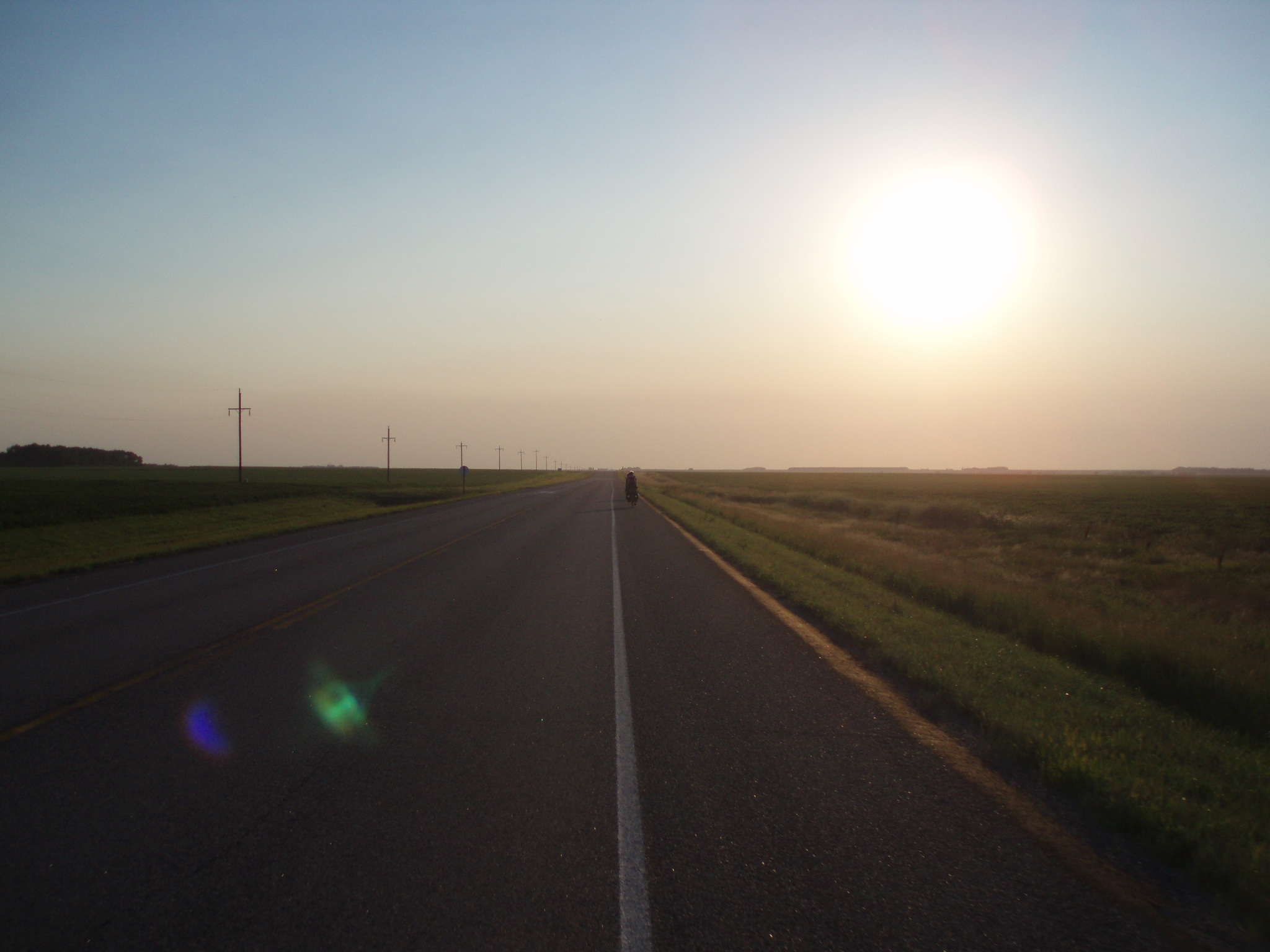 Around 6pm the wind died down and we decided to push through another 20 miles to the next town page. I got distracted with taking pictures of these vintage TR6's for my dad and Jamie and chuck got a mile ahead of me.
I rode really hard to catch them and finally did after about 10 miles.  We all rode really fast into page.
When we got to page some kid asked me if I was lost and then pointed us towards the park. Page looked like a pretty depressed town, but it had all these signs up saying 'Page, Plenty of Opportunity!' and 'Page, A great place to live!'
We found the picnic shelter, and decided to go into town to get a beer and some food. At the bar the bartender told us they don't serve draft beer they only sell cans for $2.50 a can. But you can buy a 12 pack for $12. What a great way to bring the community together. We all got 1 can of beer and some food and just decided to go back to the park.
Tomorrow's weather report says scattered thunderstorms and 20-30 mph tailwind from the east. We're a little nervous cause we're riding north or west all day. Tomorrow could be amazing or a disaster. I guess it's kind of like going surfing in a hurricane.
Every town we go to Jamie always says, 'I like this town!' Page might be the first town that Jamie wasn't too excited about.
Click Here to Visit The Table of Contents
Click Here to Visit Previous Page: Day 53: Pelican Rapids, MN to Fargo, ND: A mailbag video & 2 Fargo Video
Click Here to Visit The Next Page: Day 55: Page, ND to Binford, ND