Day 6 Friday May 27, 2005, 28 miles (45 km) – Total so far: 290 miles (466 km)
28.2 Miles and 3 Hours 6 Minutes: Pedal time.
Click Here to Visit The Table of Contents
Click Here to Visit Previous Page: Day 5: Mineral VA  to Charlettsville VA
Click Here to Visit The Next Page: Day 7: Afton VA to  Lexington VA
I woke up at 7:30, went to the gas station next door and bought a cup of Joe, some donuts and lance sunflower kernels. I'm starting to get used to drinking my coffee with this non-dairy powdered creamer. I left the motel around 9am rode through Charlottesville and the university area a little bit. Eventually I found a nice quiet grassy knoll to do my stretches on.
Today was a short day but I climbed for a great deal of the day. Most of the downhill's felt exactly like a rollercoaster ride. I took them slow; I'm not a big downhill guy. Besides I'm carrying too much gear.  People are happy to see me and waved at me all day long.
Most of the morning I spent thinking about Thomas Jefferson. It seems like he was obsessed with information. He used to read 5 books at once and had this revolving gadget to hold the books and he would jump from book to book spinning this thing around. I wonder what Thomas Jefferson would think of the internet and our availability of information in today's day and age? Back then information (or books) were very hard to obtain and only for the elite.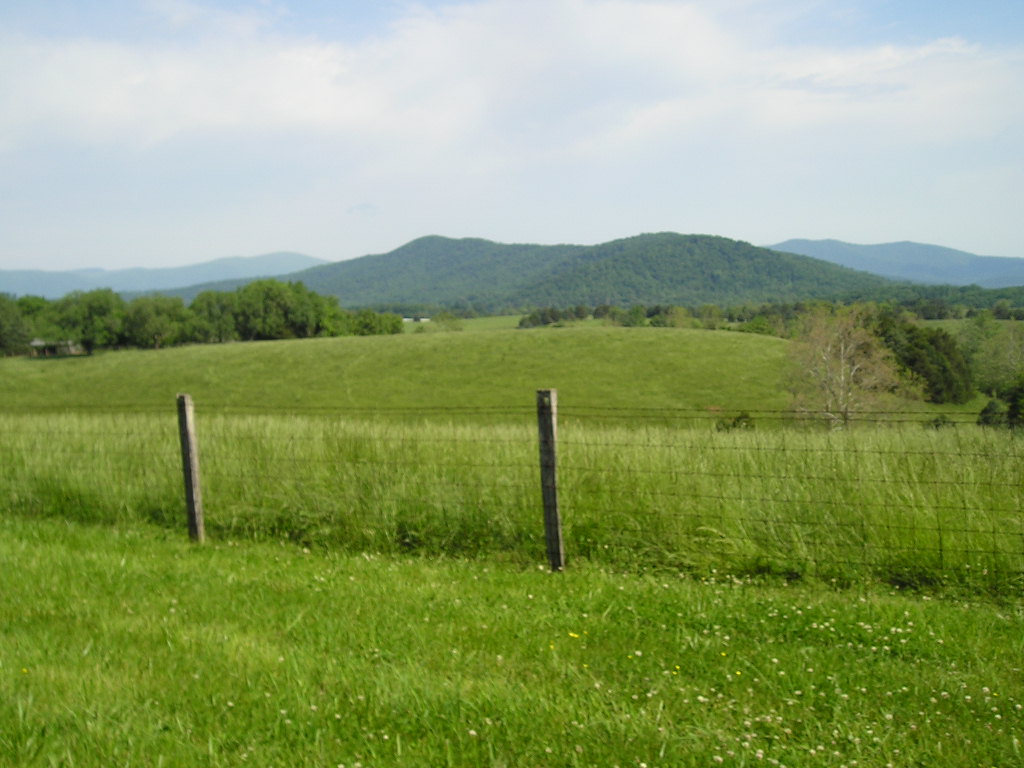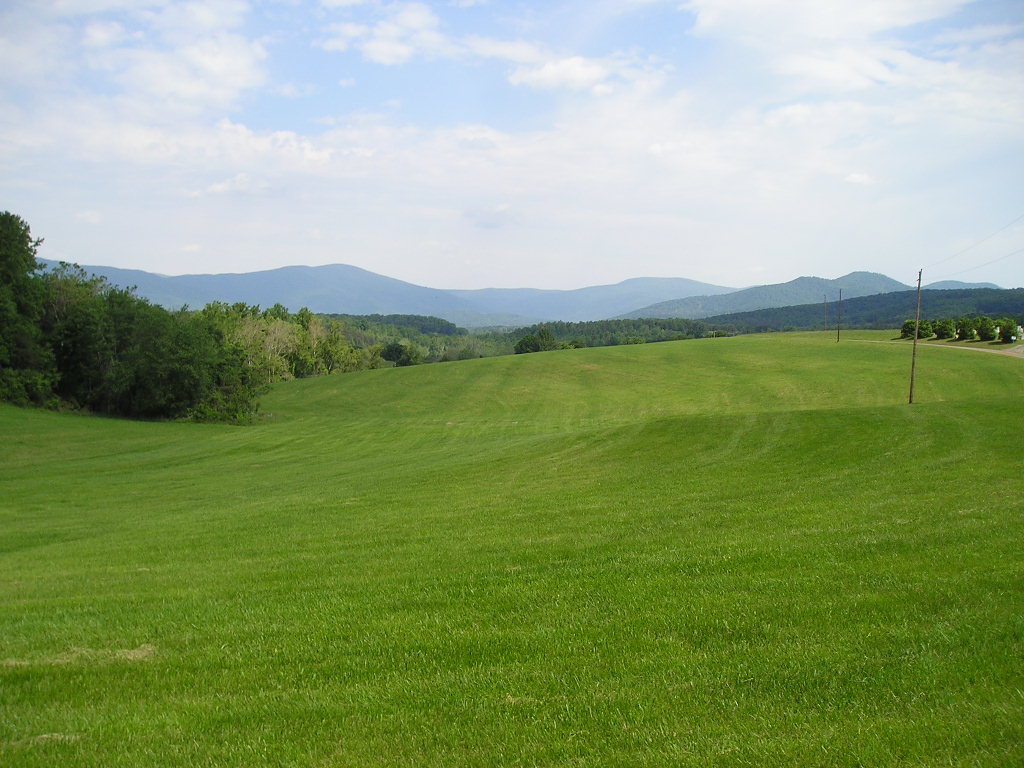 I saw mountains today for the first time. It felt so good, infactit gave me a chill. That's where I want to be riding my bike!
I stopped at a general store to get some Gatorade and a hot dog, an old man hanging out there stared me up and down and while I was outside he came out, sat down and told me about all the cyclists that are traveling 2 days ahead of me. He said he's been watching the cyclist pass through his neighborhood for 30 years and sometimes he'll let them camp on his property.  He asked me if I was going to stay at The Cookie Lady's house. I wasn't sure because it was so early.
The hills got longer and longer, I don't really mind. Sometimes I'll stop in the middle and let my legs recharge. I find myself thinking of the funniest things when I was climbing. Getting way too preoccupied with how hilarious I think I am.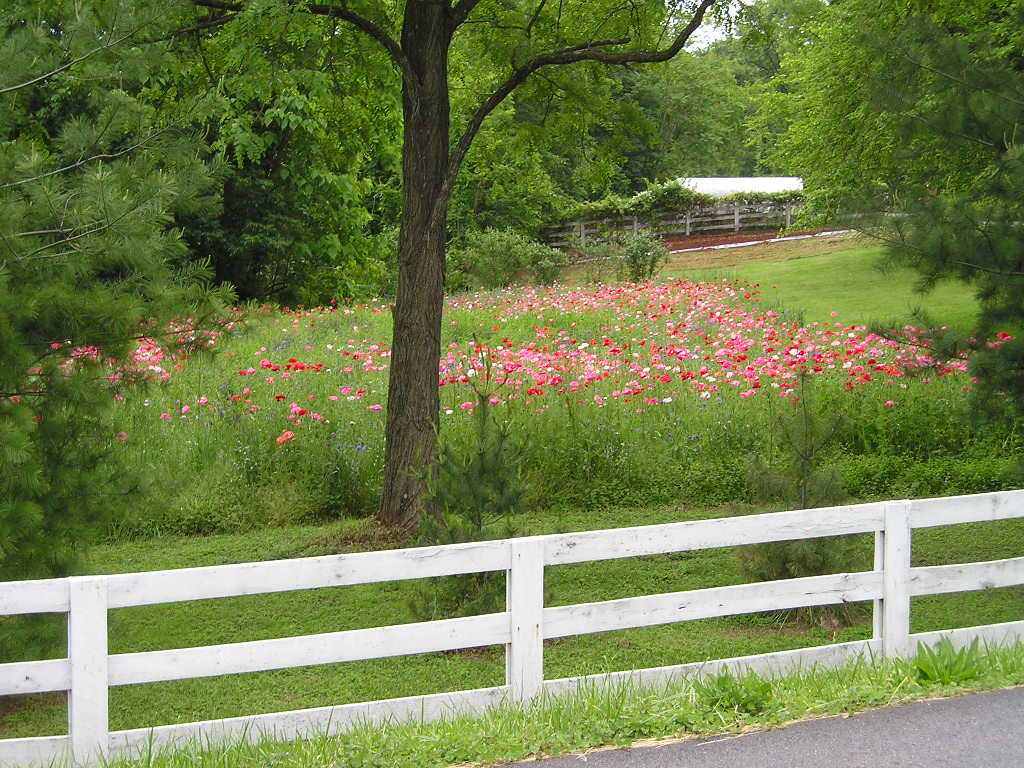 I stopped for a frozen yogurt at a fruit stand. I chatted with the lady working there for a while. Then I climbed the couple mile long steep hill that brought me to the cookie lady's house, I was zooted by the time I got there.
June Curry (The cookie lady) suffered from a stroke back in February and in April she fell in the backyard and broke her wrist. I was greeted by her neighbor Debbie who is taking care of June and she gave me a tour of the bike house. The entire first floor of the house was packed with memorabilia that cyclist had either left or sent June. I wasn't going to stay because it was so early in the day but after I saw the house I decided I would like to spend the night and read and look at everything in the house. Debbie took my picture so my visit at the bike house could be recorded. The house is fully stocked with food and Debbie told me to bring my bike inside and make myself at home.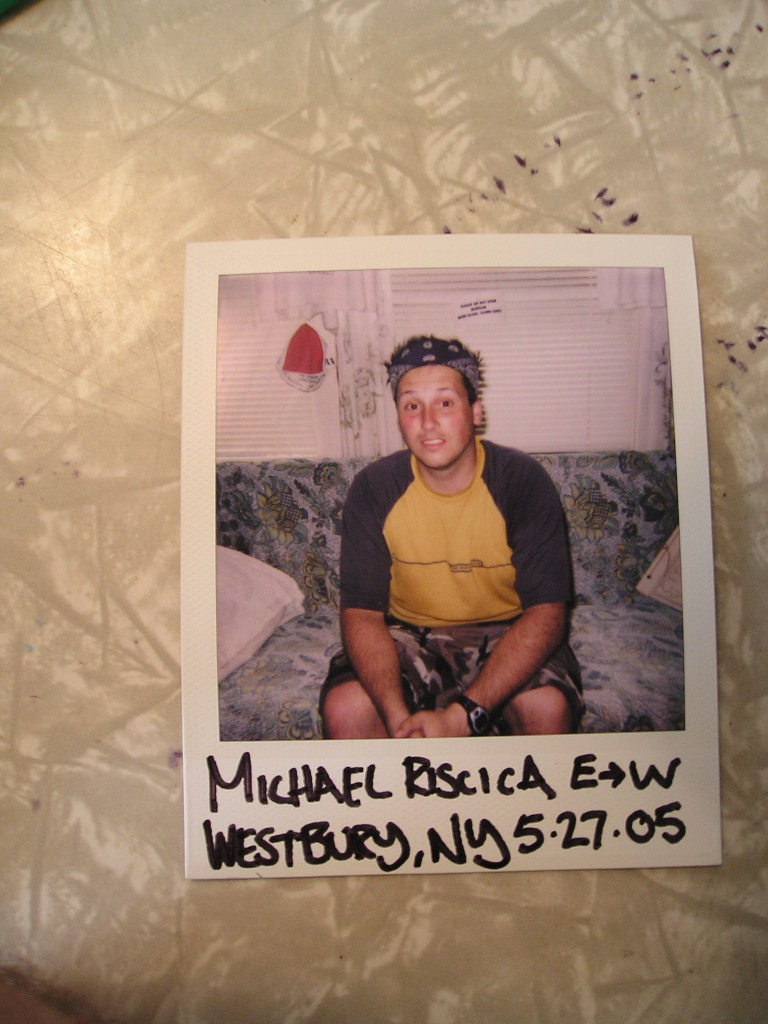 I told Debbie I would really like to meet June. She told me to go up to June's house around 4ish. Debbie brought me outside to checkout this giant 3 foot long black snake that was crawling along the front yard.
I took a freezing cold shower from a garden hose, cooked up some food, walked around the house reading and looking at everything and took a nap. I slept like a dream and woke up opening my eyes to a Postcard of a birds-eye view of San Luca Church in Bologna, Italy.  It was one of my favorite places when I was in Italy last summer. One of the cyclist's that had stayed with June traveled to Italy after their bicycle tour and sent her this postcard.
I went up to June's house and she was saying goodbye to some friends that had stopped by to visit. She was very happy to see me. She brought me inside and showed me all of her toys and stuffed animals. She told me the bike house was broken into a few years ago so she showed me some very special items she brought up to her house. One was a dried out Bat that a cyclist carried across the country as a good luck charm and then left for her. She had this beautiful plate on the wall that was handmade in Korea. (I wish I brought my wisdom teeth with me and to give to June. Maybe I'll send them to her.)
We sat and talked for almost 2 hours. I told her about Architecture school and my life in New York and my trip to Germany after my cross country ride. She was very excited to hear about it all. June told me she never really traveled much outside of Virginia, except once out to California and she wasn't impressed. And I don't blame her, Virginia is gorgeous.
June told me she was born in the bike house in 1921. I heard all about her family who are now all deceased; however she is writing letters like crazy communicating with people all over the world. Debbie told me 30 letters went out the other day. She gave me a newspaper clipping and told me about an event going on tomorrow at the Humpback Rocks farm at the Blue Ridge Parkway. June also told me that I'm doing an amazing thing by crossing the country by bicycle and I should make the most of it by taking it slow. There is plenty of flat farmland with nothing to look at in Kansas and Missouri where I can make up my lost time by taking the beginning slow. (Hearing that helped justify staying in the motel last night in Charlottesville just so I could hangout and sightsee. Even though I can't afford it)
I gave June Curry a big hug; I really enjoyed talking with her. I love her. She is a beautiful woman. It's amazing how living on a bicycle trail could have such an impact on a person's life.
I came back to the bike house and sat in the front room reading all scrap books and books people have written about the Transam opening right up the pages about the bike house to see what they wrote about June Curry. There is too much good stuff to look at, it is overwhelming.
I went outside and sat at the picnic table writing on my laptop until the battery started to die. I didn't ride very far today, I'm glad I decided to stay here. I put some money in the jar to help support bike house.
Tomorrow I will start riding the Blue Ridge Parkway it's known as America's most scenic highway. I'll be on the parkway for a couple of days. On Sunday I will hopefully get to visit the Natural Bridge and as my brochure says 'One of the Seven Natural Wonders of the World'
Apparently I don't know how to use a can opener anymore. I've broken 2 since I've left. From now on I have to open all cans with my Leatherman. I cooked pasta for dinner and had a marshmallow cow pie for dessert.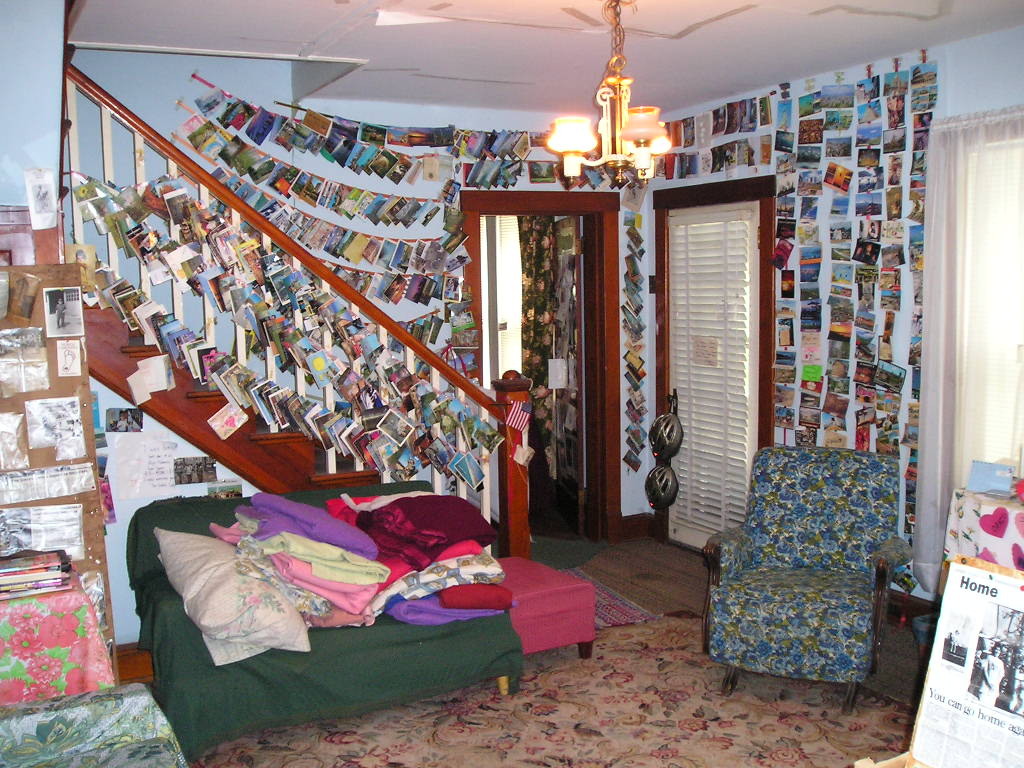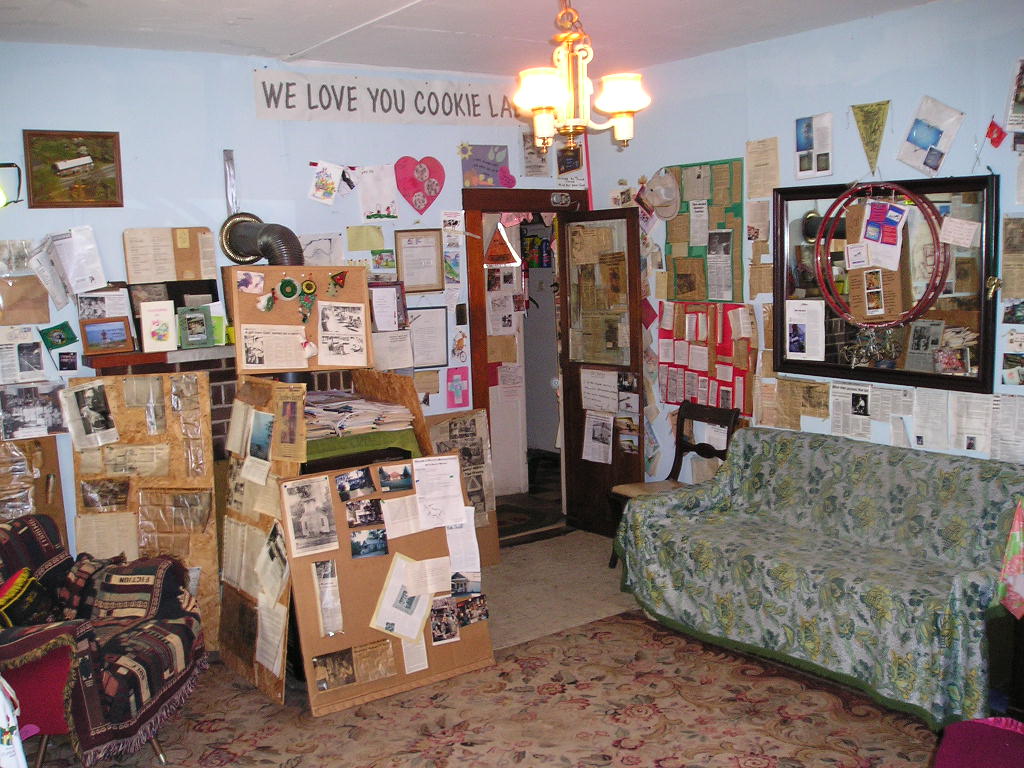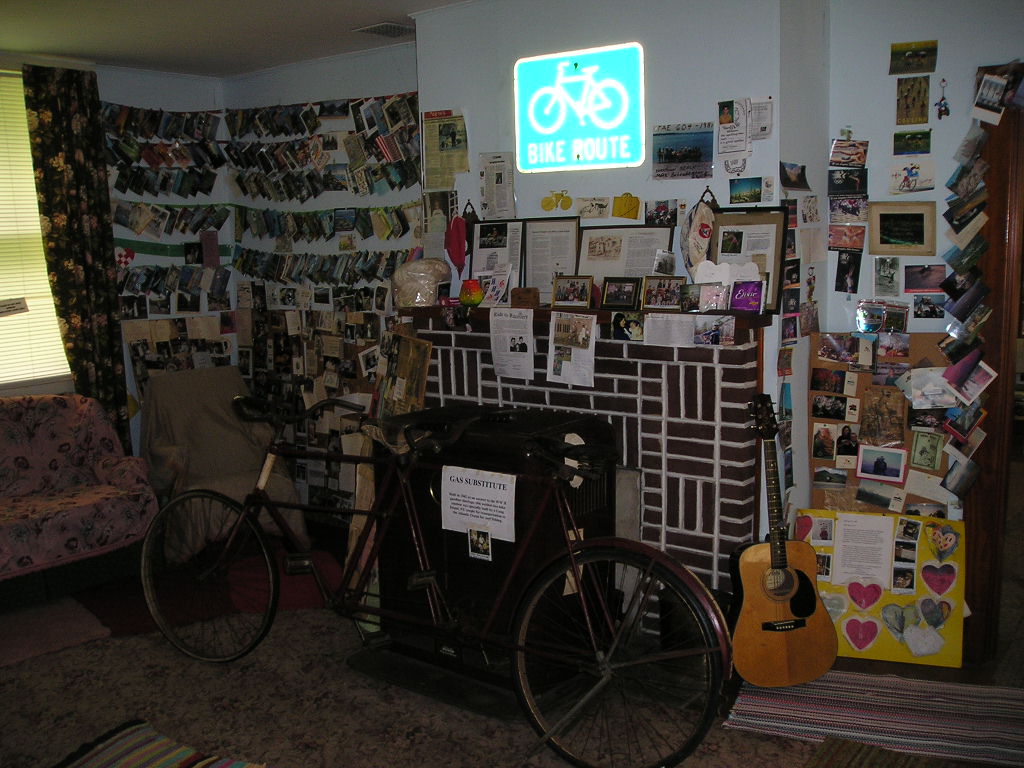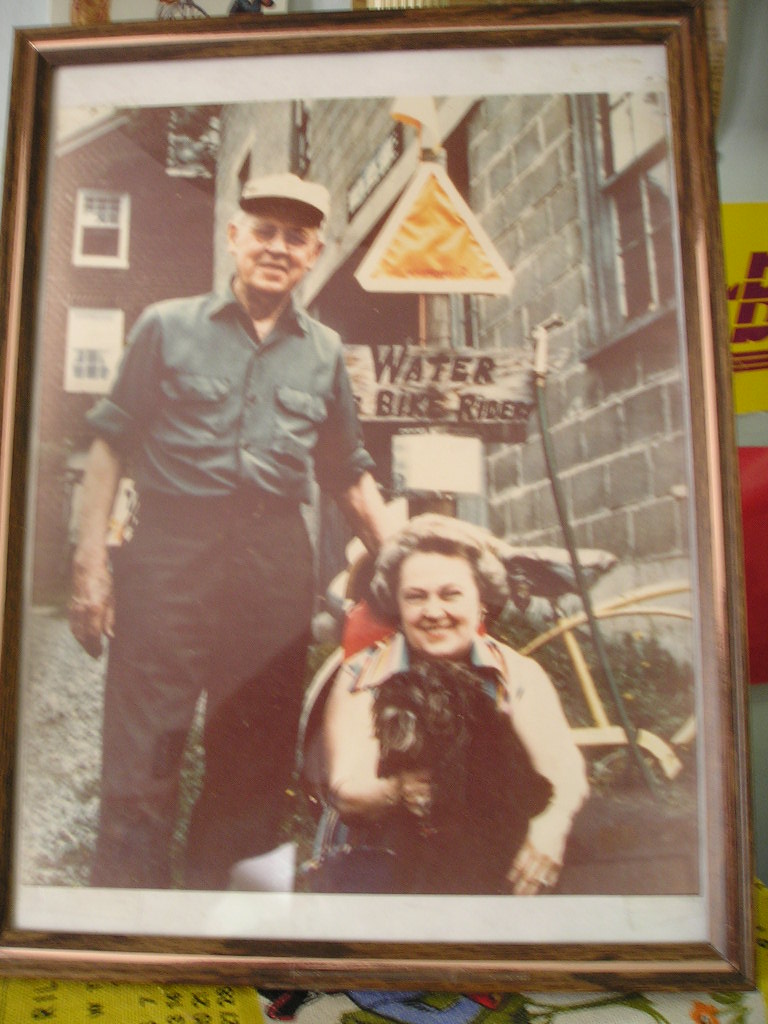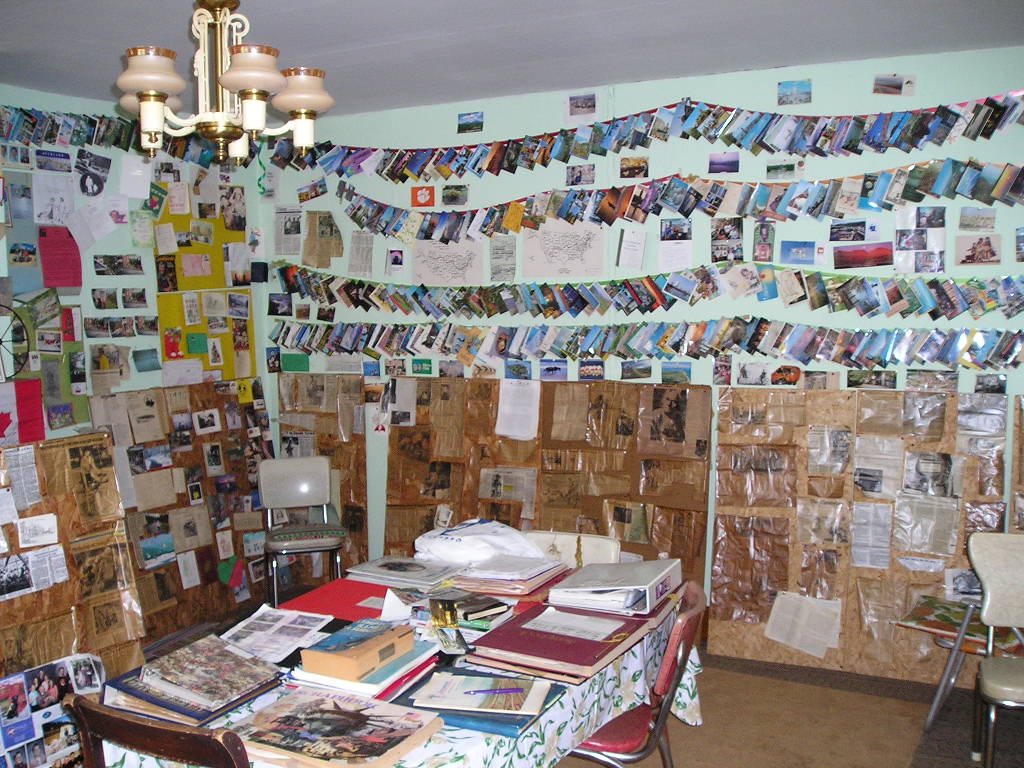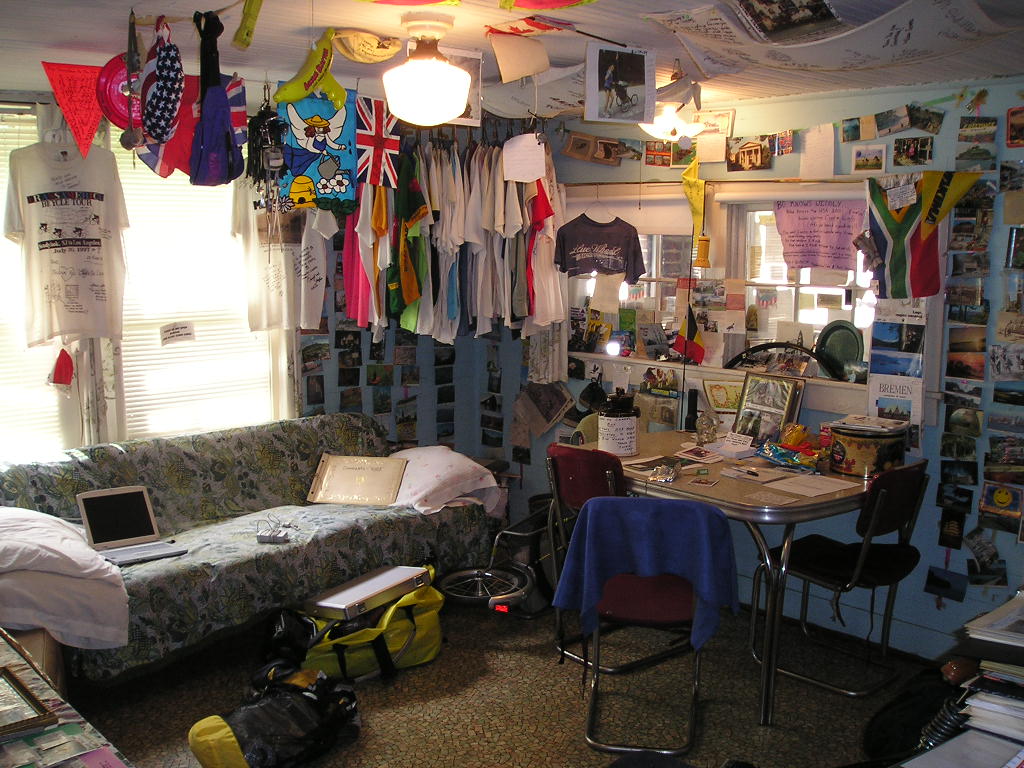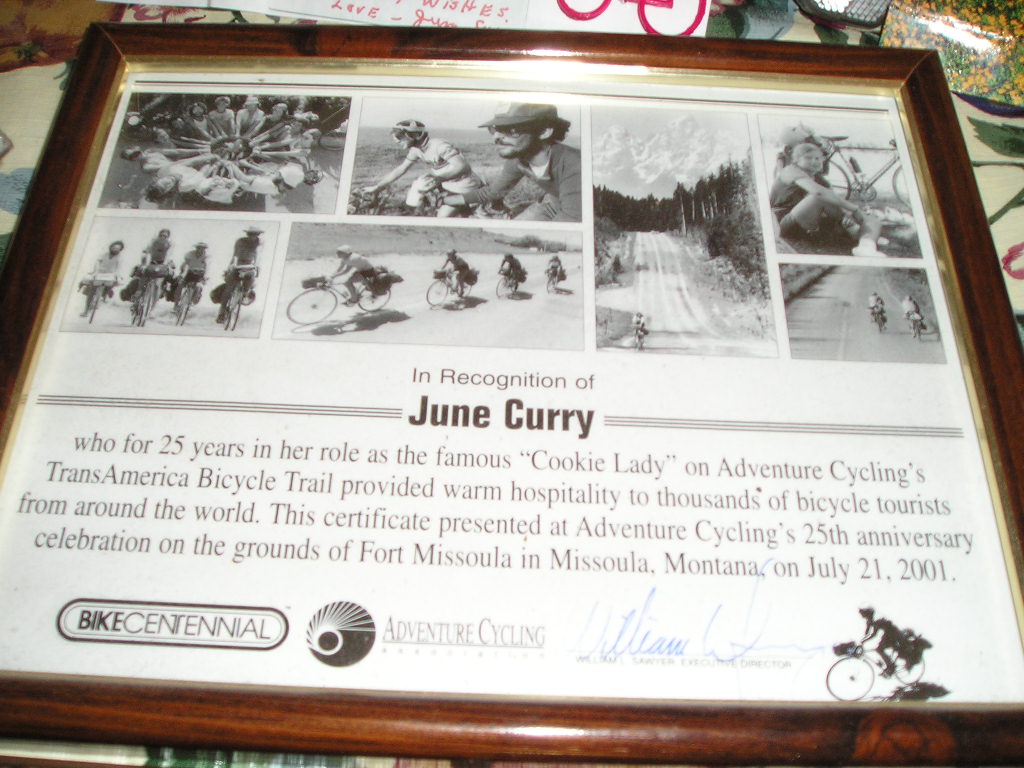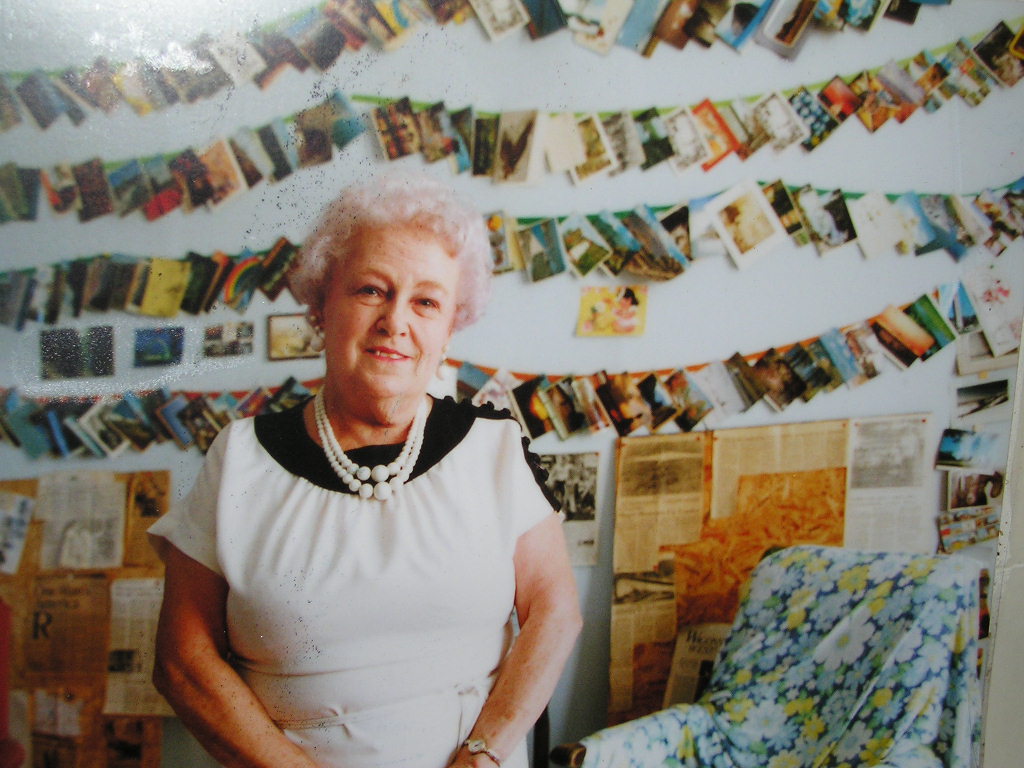 Click Here to Visit The Table of Contents
Click Here to Visit Previous Page: Day 5: Mineral VA  to Charlettsville VA
Click Here to Visit The Next Page: Day 7: Afton VA to  Lexington VA