Thursday August 16, 2007, 77 miles (124 km) – Total so far: 3,157 miles (5,081 km)
## 61map ## 76.97 Miles 5:47 pedal time 13.3 avg
     Click Here to Visit The Table of Contents
     Click Here to Visit Previous Page: Day 60: Stanley, ND to Stanley, ND, Wi-Fi & Interview Videos
     Click Here to Visit The Next Page: Day 62: Darby MT to Missoula MT
We were all up at 7am. Last night it was pretty damn cold. Before I went to sleep I took some of that PM night time medicine. And I still couldn't fall asleep. Might have something to do with the 10 cups of tea that I drank throughout the day.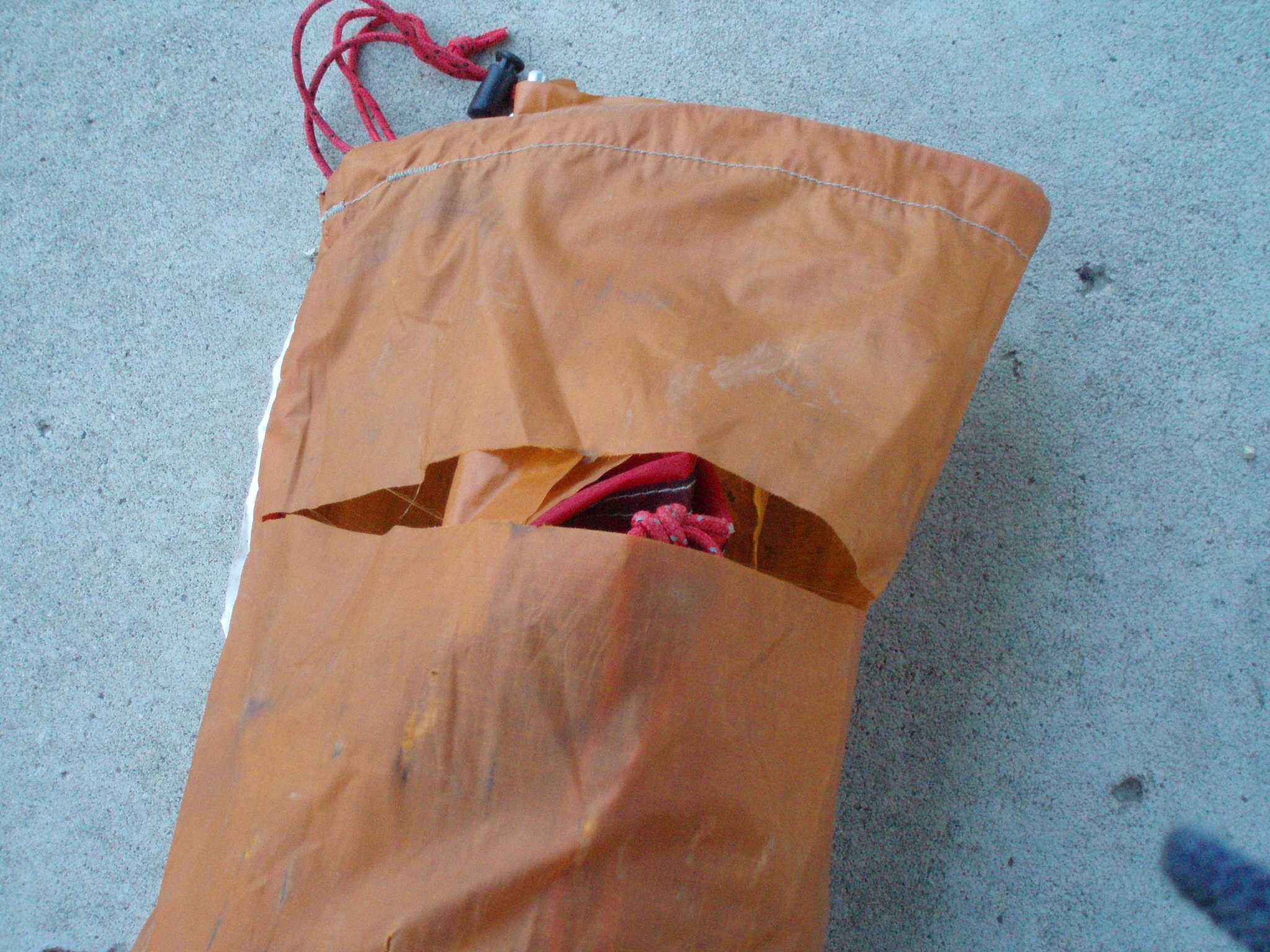 While I was putting my tent away I ripped my stuff sack. It was bound to happen sooner or later. It's not the end of the world, just a slight annoyance. Since I'm cheap and lazy, I'll probably just finish the trip with a ripped stuff sack.
We went back to the same breakfast place and had another fantastic breakfast. The owner came out to sit and talk with us for a little while. He was really nice guy. He gave us his number and said if we have any problems not to hesitate to call. He'll come save us.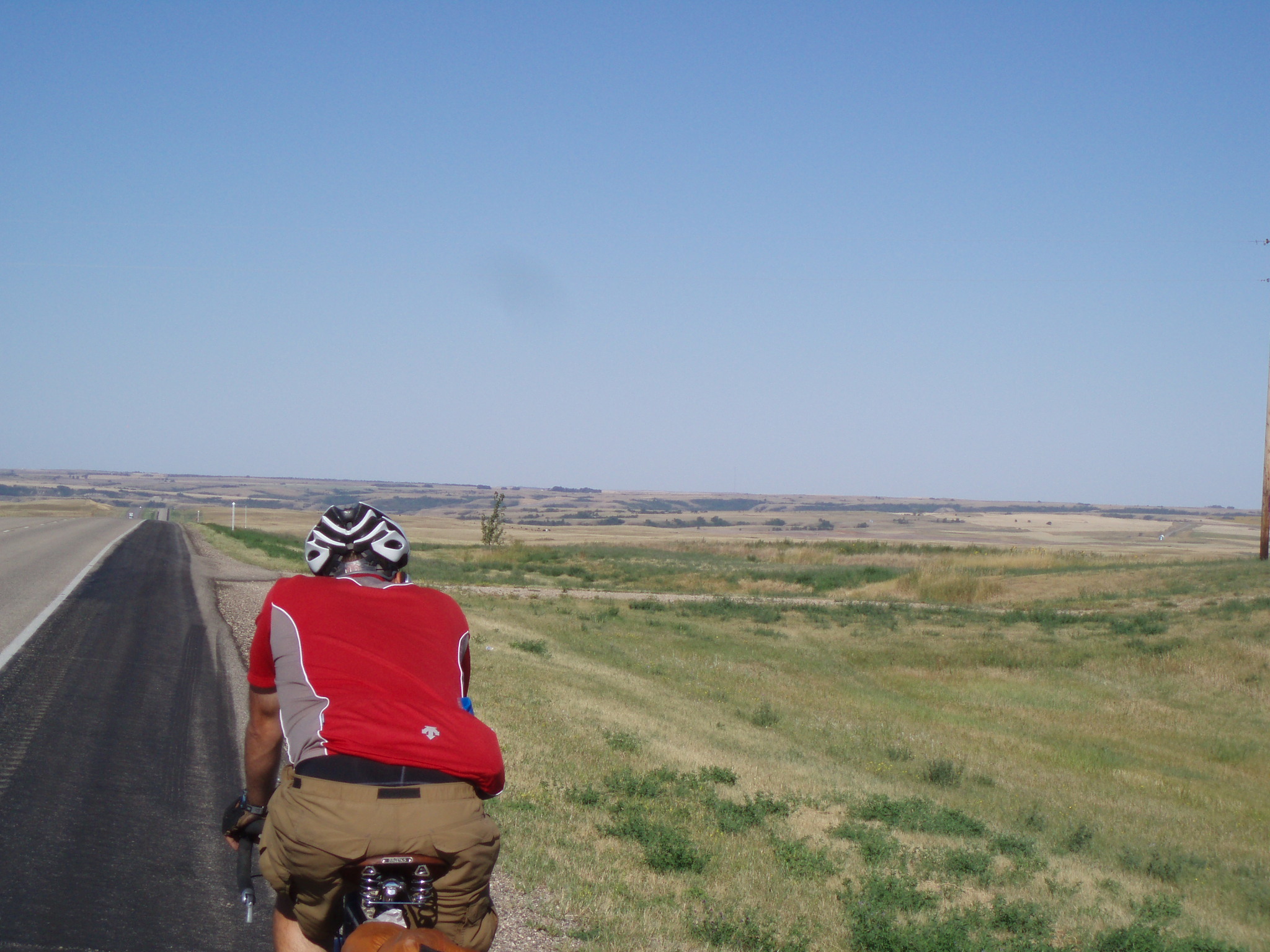 It felt really great getting back on Route 2 and riding out.
But all that flu medicine I took made me constipated, so I rode out feeling like a pregnant women.  It slowed me down all day long.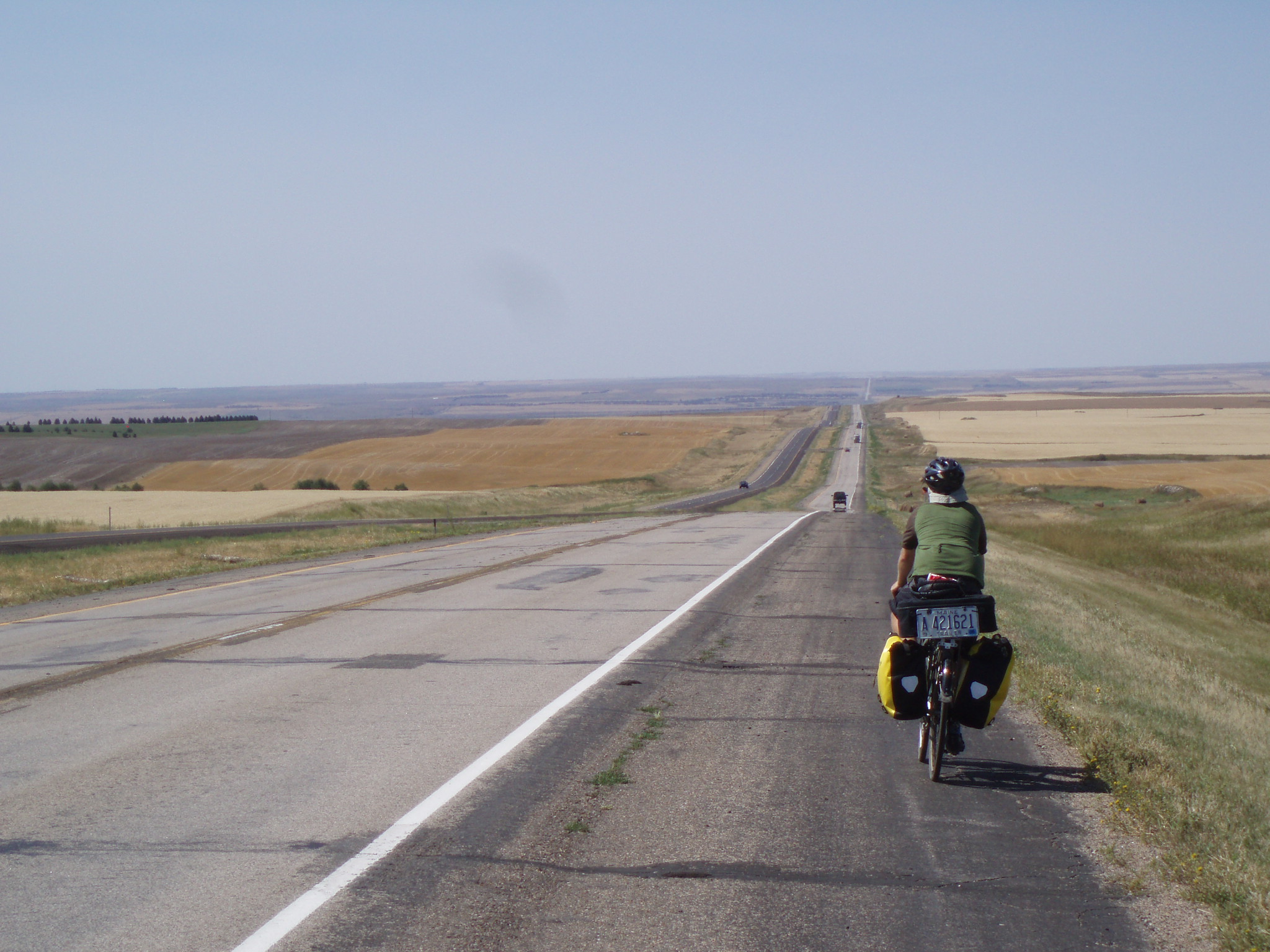 The riding was really beautiful lots of rolling hills. Some of the hills were kind of tall and they created these really pretty spaces in the landscape.
We sat at a rest stop on the side of the road for a while. Jamie and chuck went to go talk to some travelers and I just sat and stared out into the landscape eating sunflower seeds. It's so pretty out here.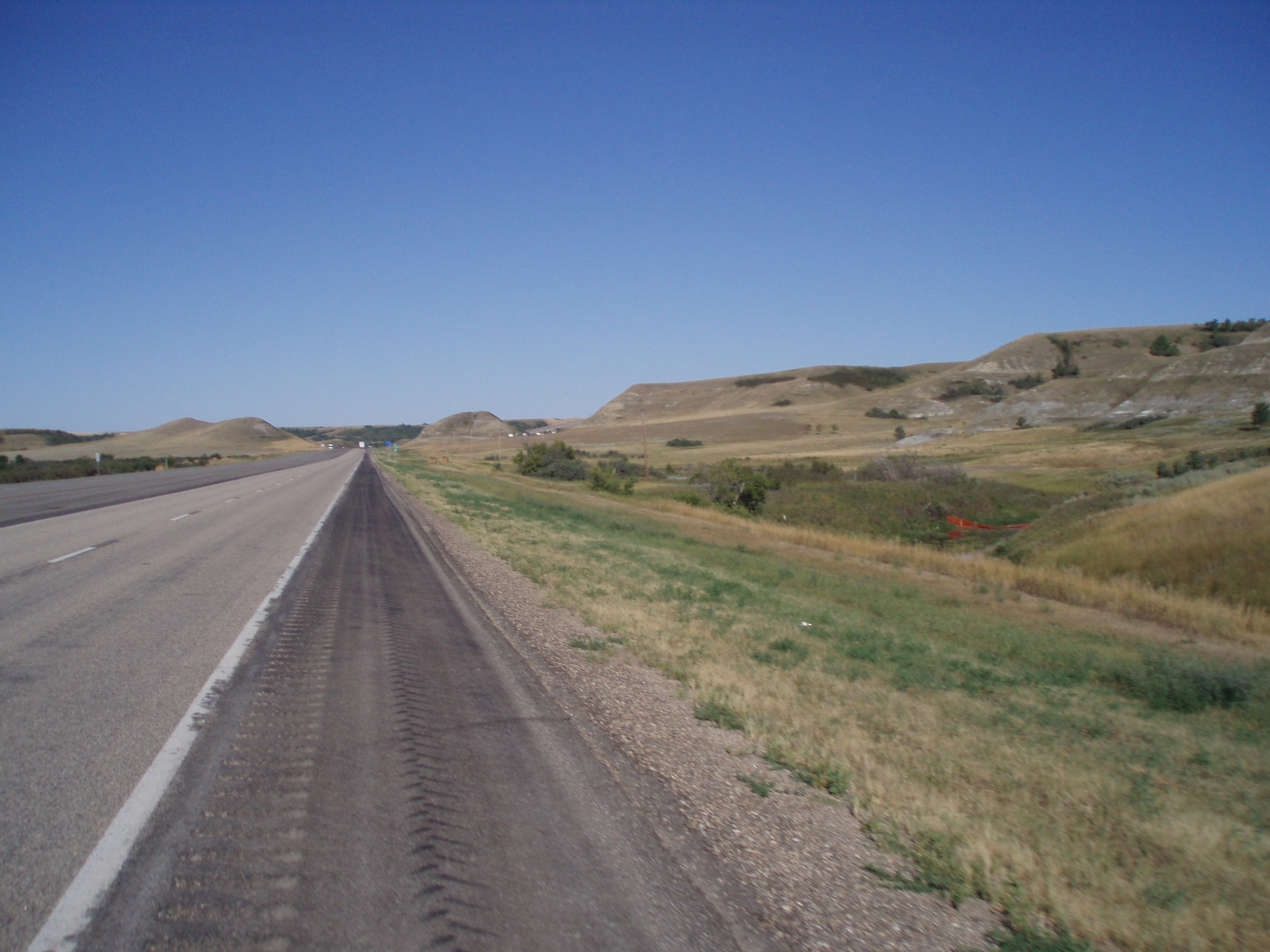 Around Mid-day the wind shifted directions and became a tailwind for us. So we were really flying.
For lunch we stopped in Ray and did a lap around the grocery store and I felt sick to my stomach. I got to feel 100% again before I can eat out of grocery stores again. So we rode down the block and I grabbed a chicken sandwich. At the food place some guy saw our bikes and asked if we were looking for work and I said no. then he went on tangent saying how much money he will pay us and I said 'No we're not looking for work!' 3 more times before he stopped talking. He reminded me of the guy that wanted Jamie to invest in his phony Internet Company back in Ohio.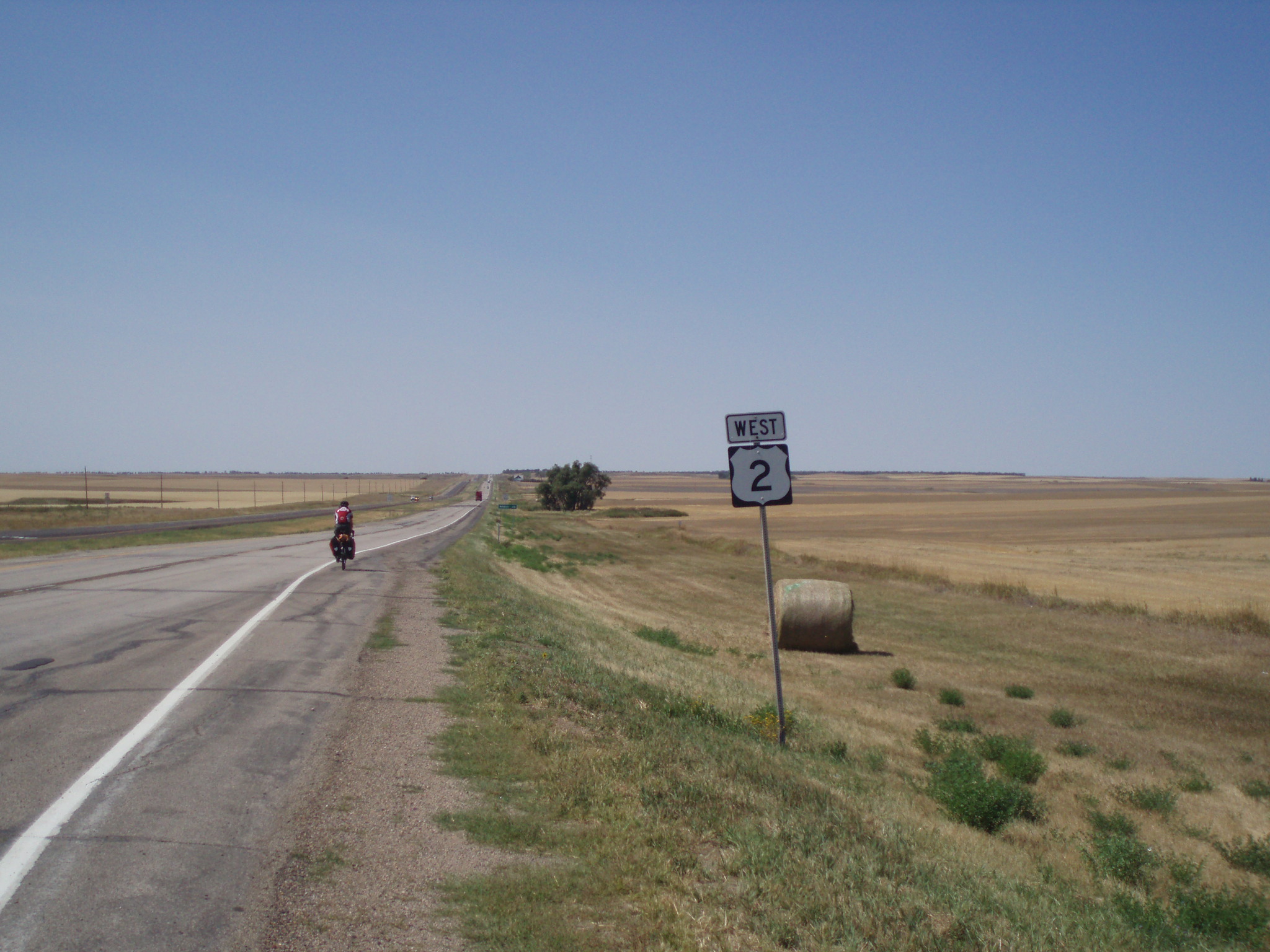 Lately I've been thinking about reaching the Pacific Ocean. It's something I haven't really thought about much. We throw around the term 'Maine to Seattle', all the time and it blows my mind that this trip is 2/3 of the way done. It hit me a few days ago when someone in a bar looked at us and said 'You can't ride a bike from here to Seattle.' And I informed that yes we are and we already have ridden 3000 miles.
It boggles my mind to think about how we have been cycling for 2 months. It's going to feel really amazing when we reach our final destination and we can finally stop moving west.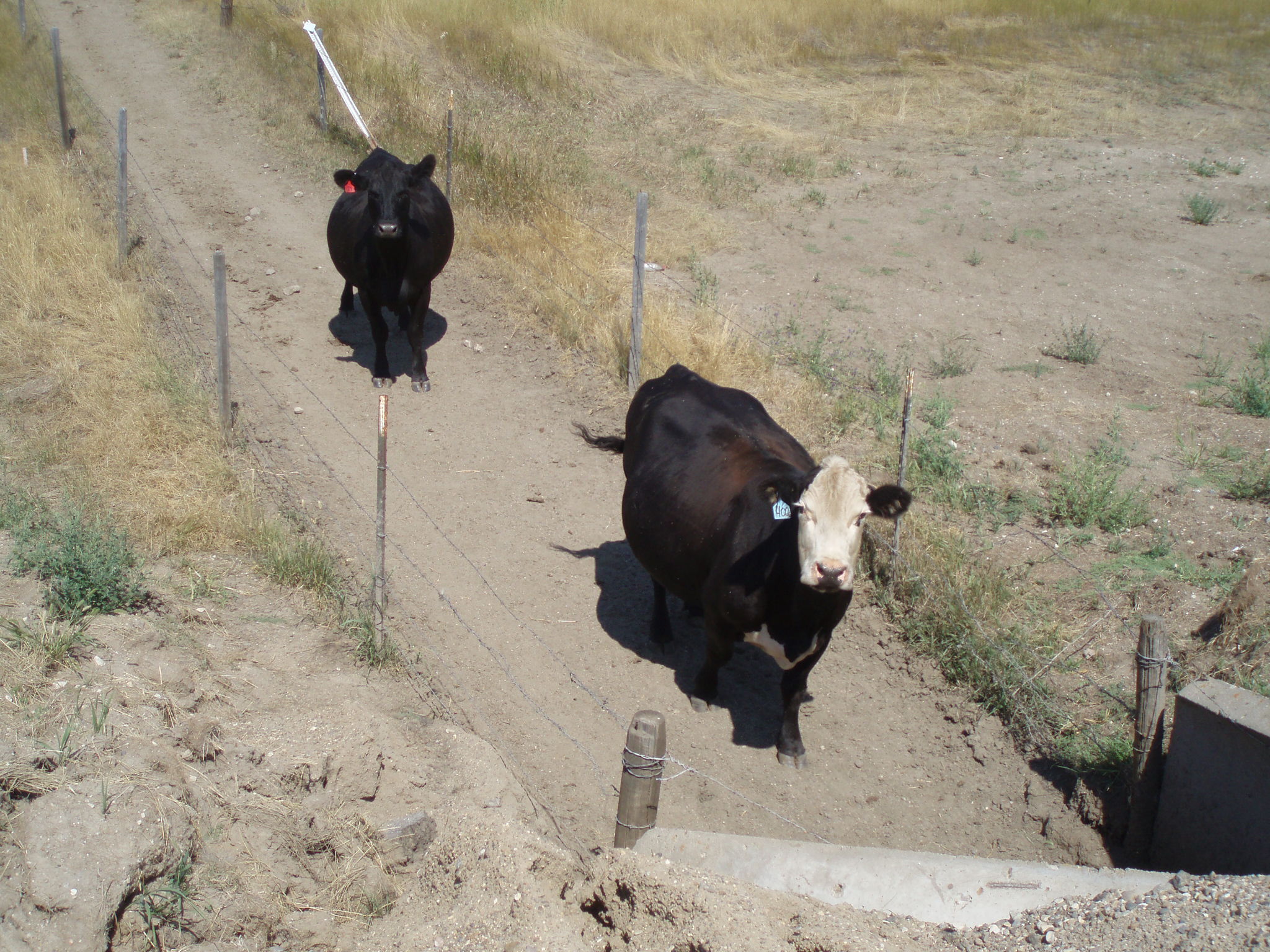 Jamie and I stopped in the middle of the day to videotape some cows that were about to walk through a tunnel that went under route 2. They gave us the usual dirty looks. Always so angry.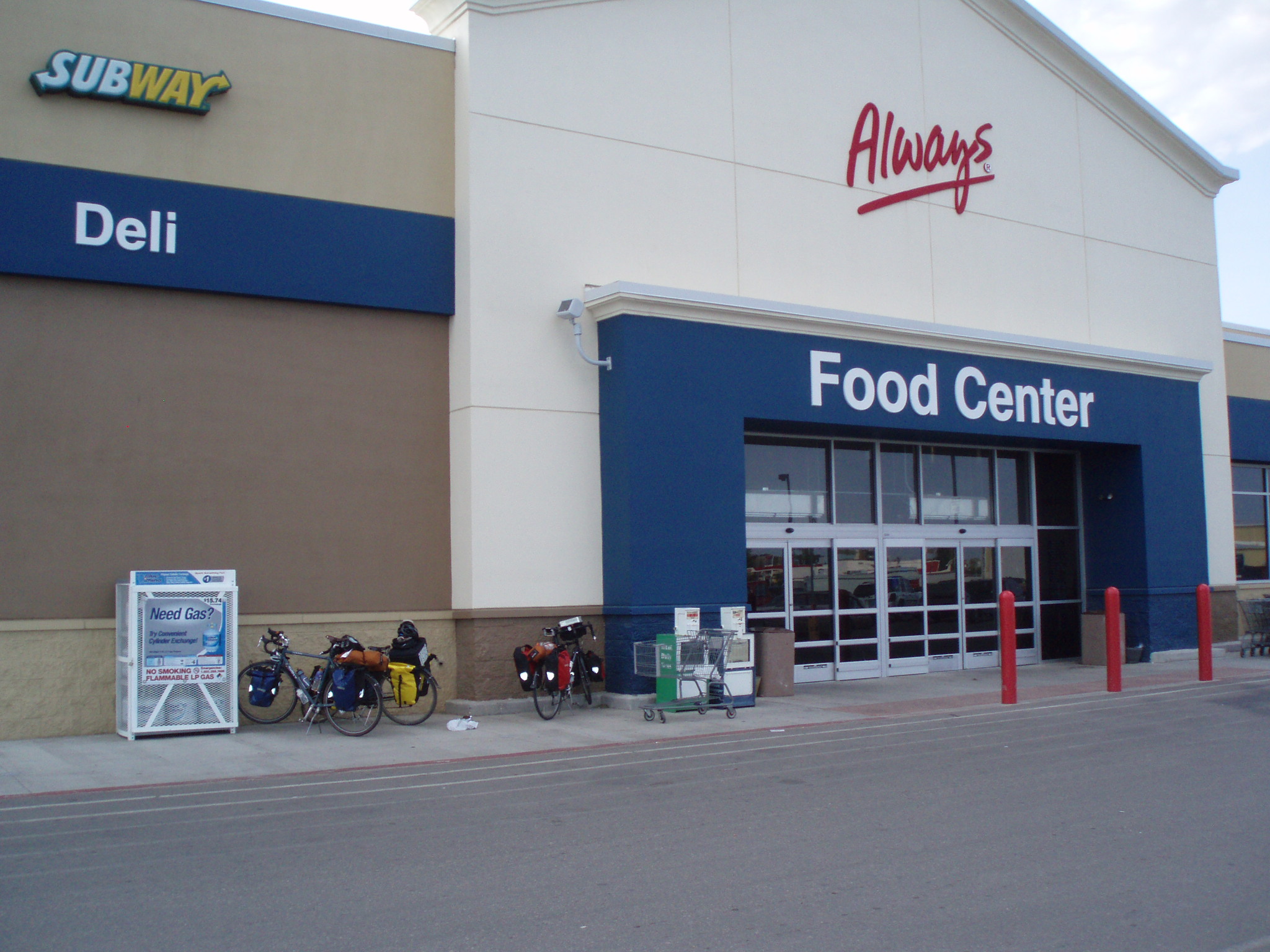 The Walmart was on our way into town. Chuck and Jamie went ahead and I stayed back and hung out at the gas station drinking tea and using the rest room. I hung out with some 17 year old kid who told me all about the fireworks laws in North Dakota. And how after he graduates high school, he's going to make 50k a year working in the oil industry.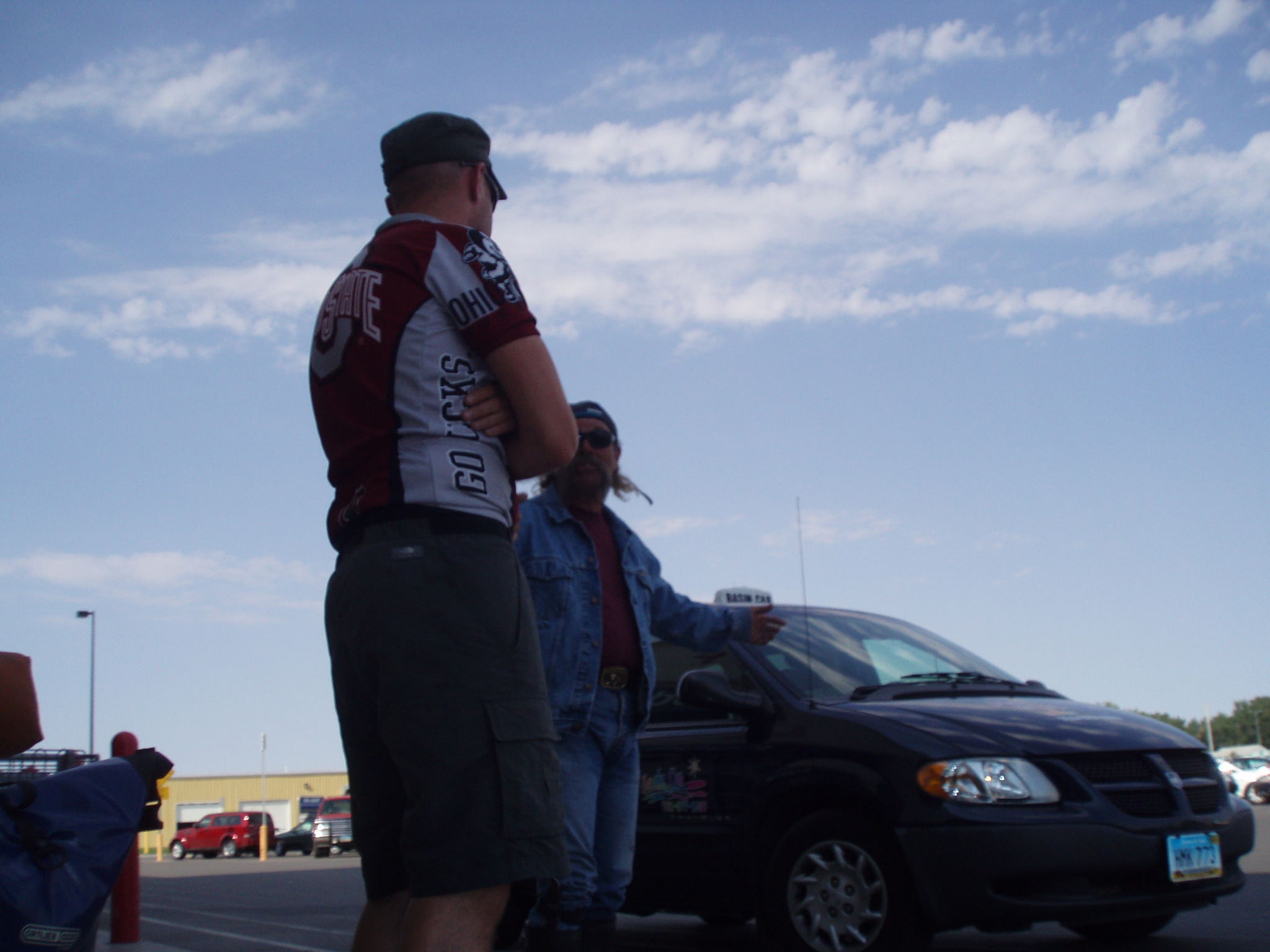 At Walmart Jamie washed his hair in the sink and some kid came into the bathroom with an awful bloody nose and got blood everywhere. Jamie said it was a horror scene. I walked around Walmart like a zombie and couldn't remember any of the stuff I wanted to get. And chuck got stuck talking to this crazy motorcycle guy who told him all these crazy stories about the motorcycle rally in Sturgis, South Dakota. Walmart was a bad scene so we got outta there and rode through town towards the library.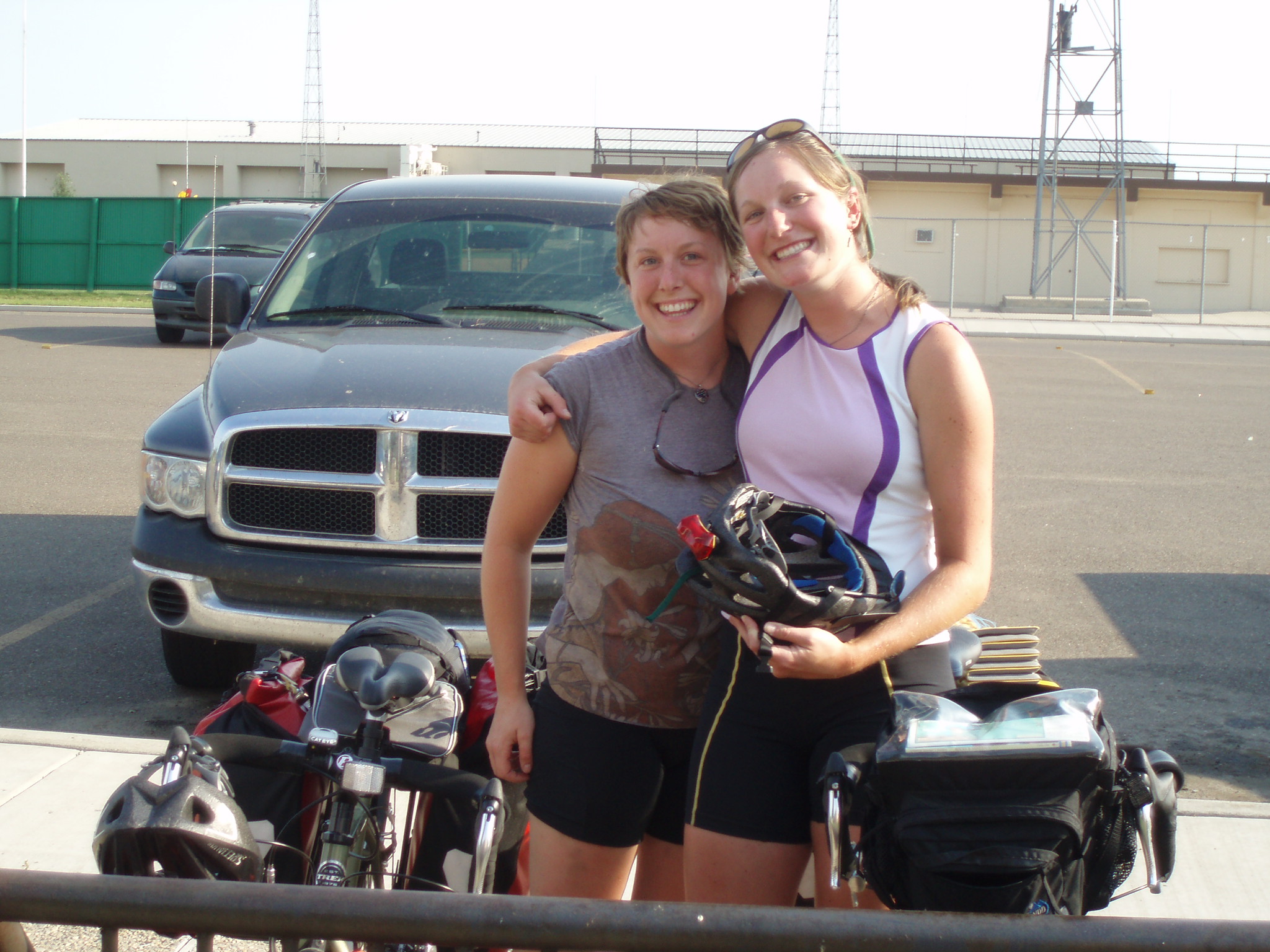 When we got to the library we met Sunnie and Andrea who are eastbound on the northern Tier and are going to jump over to the great lakes route in Michigan. They are both from Oregon. Jamie ran inside to go upload video, but chuck and I sat and talked to them for a while about bike touring and living the good life back in Oregon. They had plans to stay with a distant relative so eventually they got picked up and we said farewell. They were really nice.  We were jealous because we wish we had people to stay with tonight.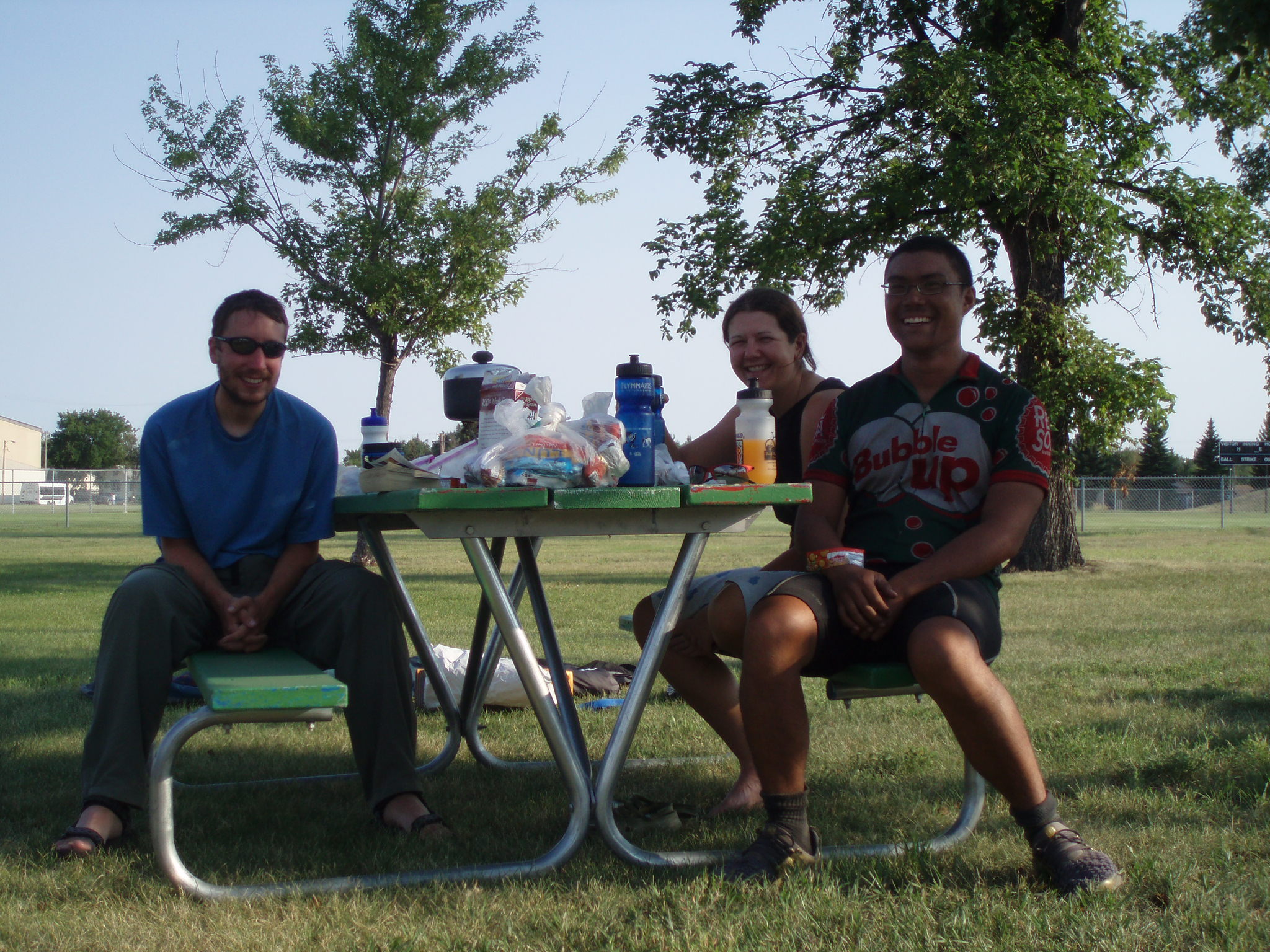 In the library we saw ANOTHER cross-country cyclist and chuck and I got really excited. His name is Armin he said he was with 2 other people who are all setup to camp in the park, so he took me to go meet Ross and Julie. They started cycling from Lincoln Park, New Jersey about a month ago and they are heading towards Portland, Oregon.
This is Ross's move back to the west coast after a 4 year hiatus. I had a lot of fun talking with them; they are all real cool people. They aren't following any route, each morning they just wake up and pick a town and ride west with a Hagstrom's map. Which I think is pretty damn cool.
Sometimes I feel like we're married to these ACA maps. Ross gave me his card. He's keeping his journal at: http://bicycletour07.blogspot.com
The library closed at 8 and we watched Jamie ride right past the campsite and go back into town and then call 5 minutes later wondering where we are. We met him back in town. Jamie was real cranky because he needed to eat. We found some weird bar and got food.
Back at the campsite I laid in my tent and I read most of Ross's journal on my cell phone. Looks like those guys are having an awesome trip. Crazyguy is still down. Hopefully it will be back tomorrow.
     Click Here to Visit The Table of Contents
     Click Here to Visit Previous Page: Day 60: Stanley, ND to Stanley, ND, Wi-Fi & Interview Videos
     Click Here to Visit The Next Page: Day 62: Darby MT to Missoula MT