Saturday June 23, 2007, 12 miles (20 km) – Total so far: 321 miles (517 km) 12.17 Miles
Click Here to Visit The Table of Contents
Click Here to Visit Previous Page: Day 6: Turner, ME to Conway, NH
Click Here to Visit The Next Page: Day 8: Conway, ME to North Woodstock, NH
Woke up again at 5:30 but forced myself to sleep until 6:30. I hopped off my bunk bed, hit the station and asked my brothers what they thought about taking a day off in this town. We all needed it for various reasons. And we could get some chores done like uploading crap, hitting the bike shop and a visit to Walmart city.
Chuck and I went over to the gas station and picked up a dozen eggs. Jamie cooked up a delicious breakfast. I told Cindy that we're going to spend another night. She said it's cool but we have to switch rooms. So we did. No big deal.
We sat around our room doing internet stuff for about an hour. We all worked on the journal, replied to some comments, got caught up on other peoples journals and blogs.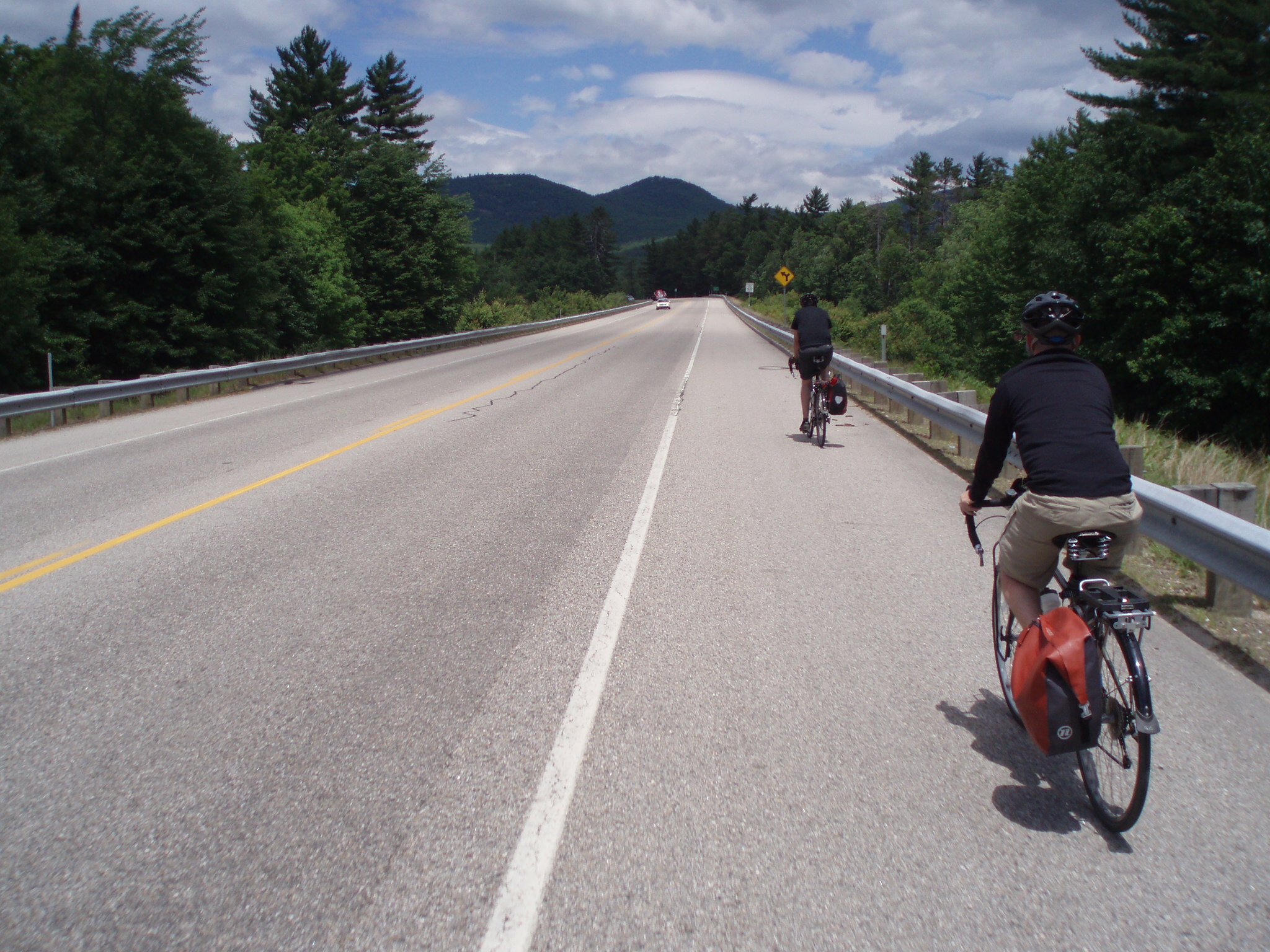 Around 11am we decided to head over to Walmart City. Walmart was absurd as usual. Jamie tried a couple of protein bars without paying for them and eventually settled with cliff bar. We attacked our list so we could get outta that crazy place as quick as possible.
Since Walmart wasn't painful enough so we decided to eat lunch at BK. We got some more lousy burgers. Even though it's quick easy and cheap. I'm burned out on fast food.  I can't eat this garbage anymore.
After lunch I took chucks bike to the Sports Outlet in North Conway to get his rear derailers fixed. While I did that Jamie and chuck went to the grocery store.
I'm pretty good with bikes but I kind of suck at derailers adjustments and I did everything I could. The guy at the bike shop spent some time getting it right but he finally got it. He said the derailleur hanger wasn't straight so he fixed it.  He also fixed chucks handlebar tape and helped with some other misc. stuff on chucks bike. He was real on top of his shit. Talented Bike Mechanics on these cross country trips are sometimes hard to come by.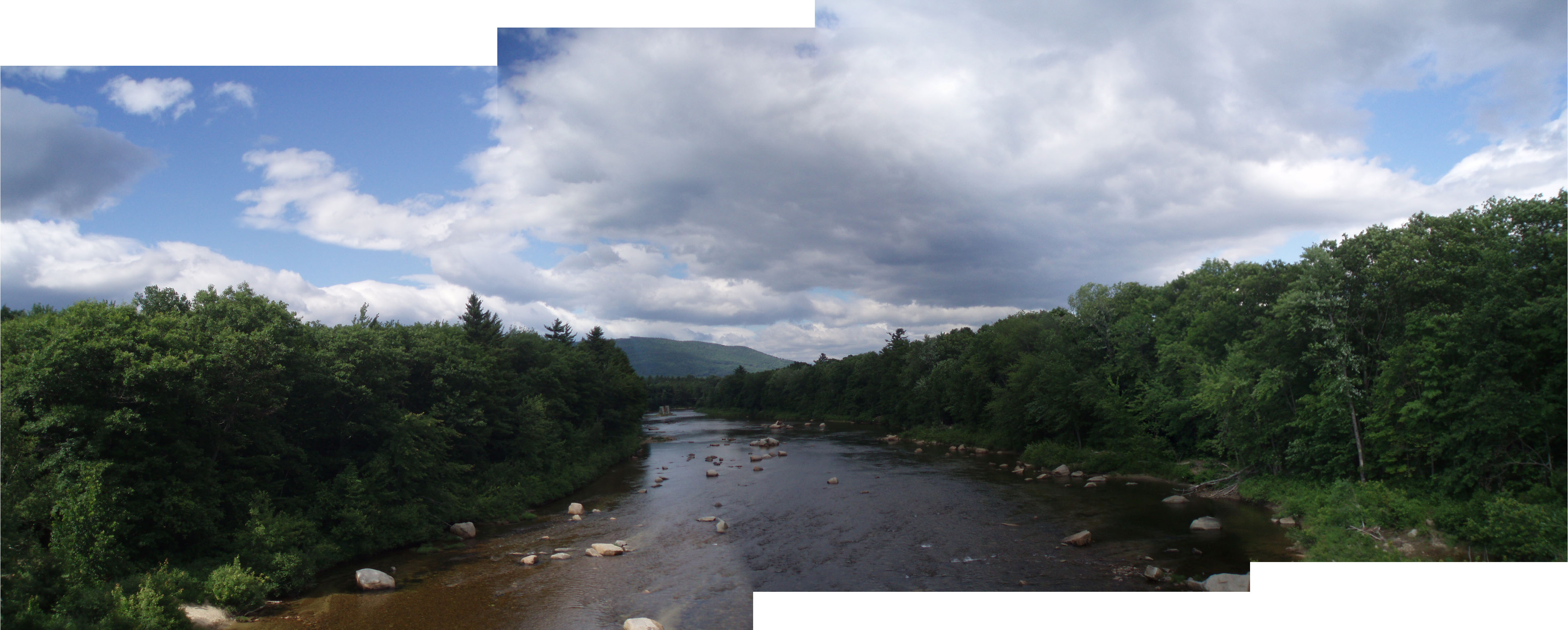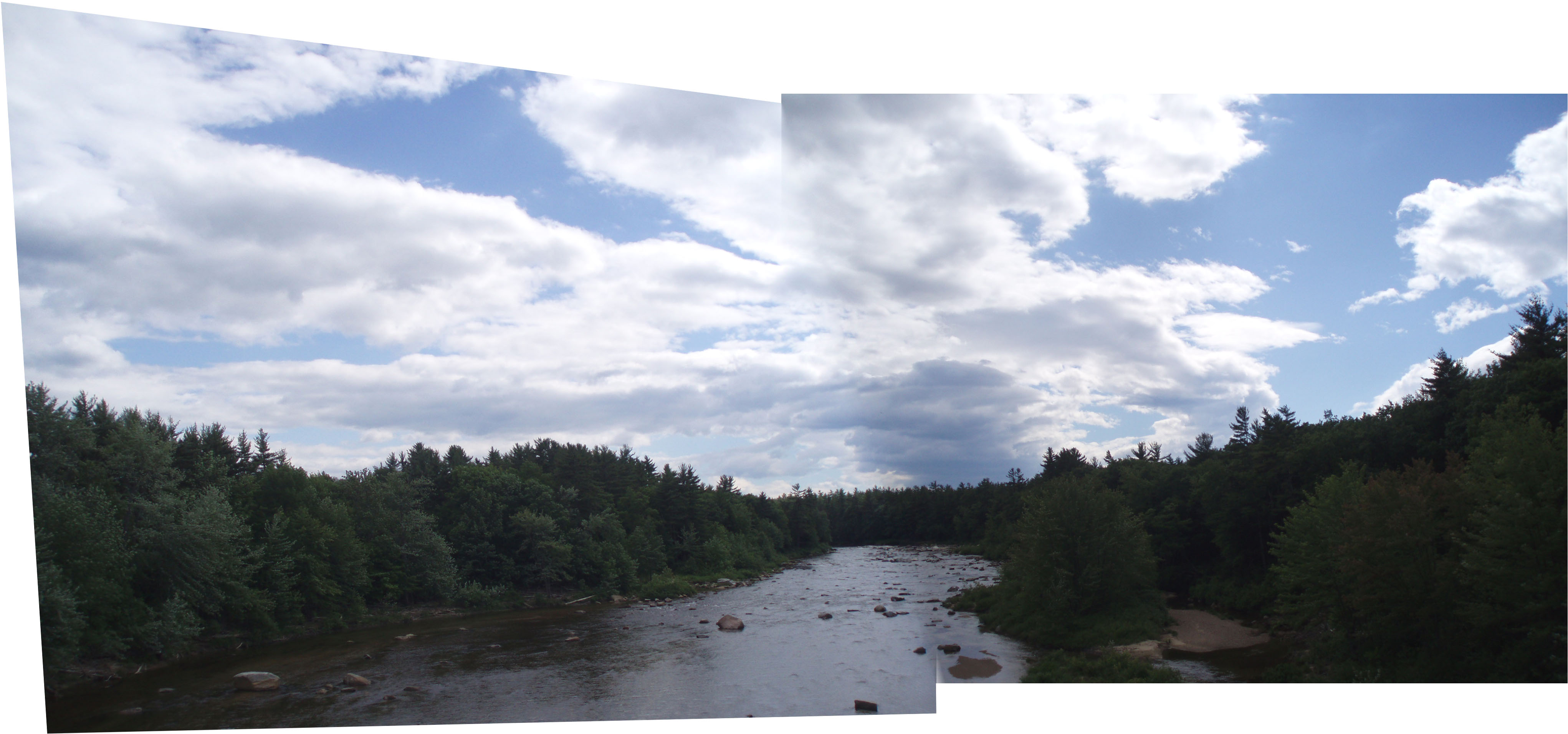 Riding back to the hostel I experimented with a lot of my camera settings on the Saco River. I recently learned this new trick with making 30 second panoramas on Photoshop. They come out really great and are mindless to make. Maybe I'll write a Photoshop tutorial on my next day off.
I washed all my laundry and had to wear my rain jacket and rain pants for 2 hours.
We all took a nap in the middle of the day and chuck cooked up a delicious chicken and asparagus dinner. I'm currently working on a diagram of where everything is, so when I want to cook up a cup of tea I don't have to open 4 bags looking for everything.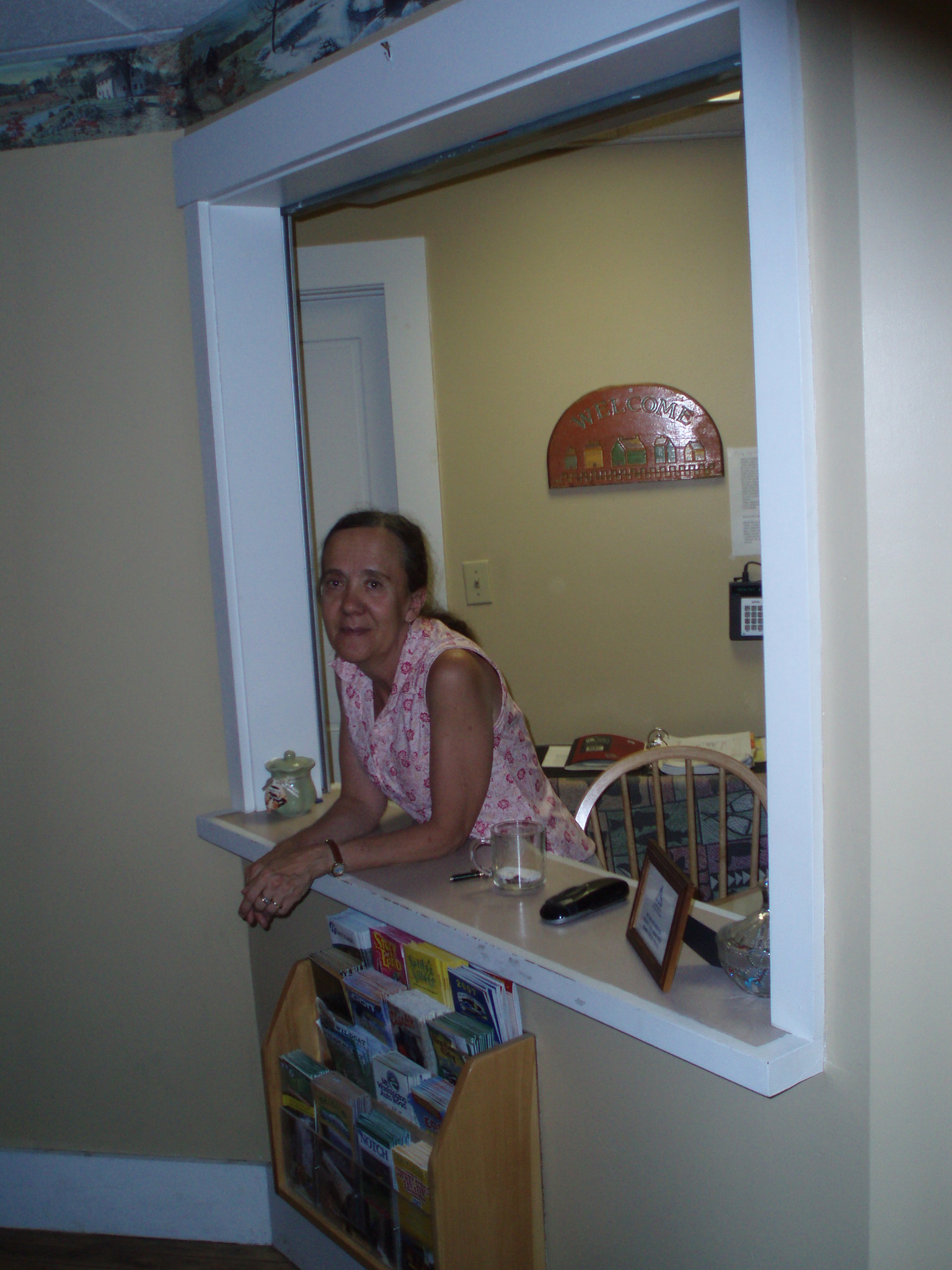 It was nice taking it easy today.  The Conway hostel is really sweet. Cindy the lady that runs the place is a riot.
Here are some leftover pictures: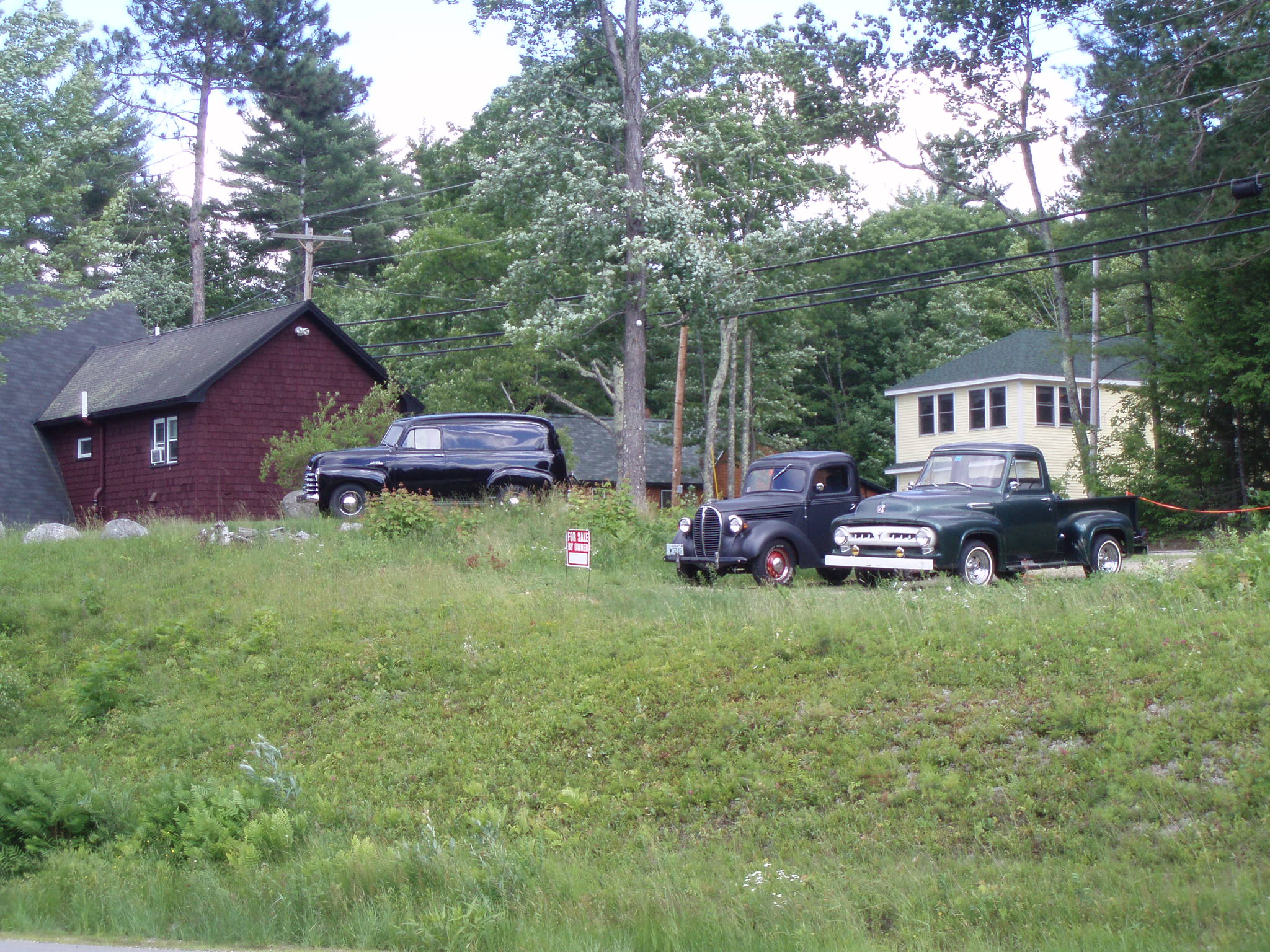 Click Here to Visit The Table of Contents
Click Here to Visit Previous Page: Day 6: Turner, ME to Conway, NH
Click Here to Visit The Next Page: Day 8: Conway, ME to North Woodstock, NH