Friday June 22, 2007, 60 miles (97 km) – Total so far: 309 miles (497 km) 60.27 miles
10.9 average Mike Riscica
35 mph max speed Chuck
5 hours 30 minutes in the saddle
Click Here to Visit The Table of Contents
Click Here to Visit Previous Page: Day 5: Waldoboro, ME to Turner, ME
Click Here to Visit The Next Page: Day 7: Conway, NH to Conway, NH
I woke up again at 5:30am. My body is stuck only wanting 6 hours of sleep each night, I feel like I can't sleep any later even if I try. I packed up while Jamie and chuck slept a little later. I went into the farmhouse and ordered an egg sandwich from the nice lady working there. Gloria, Roy's Mom gave me a big thank you for helping Roy with his bike yesterday. I told her it was no big deal.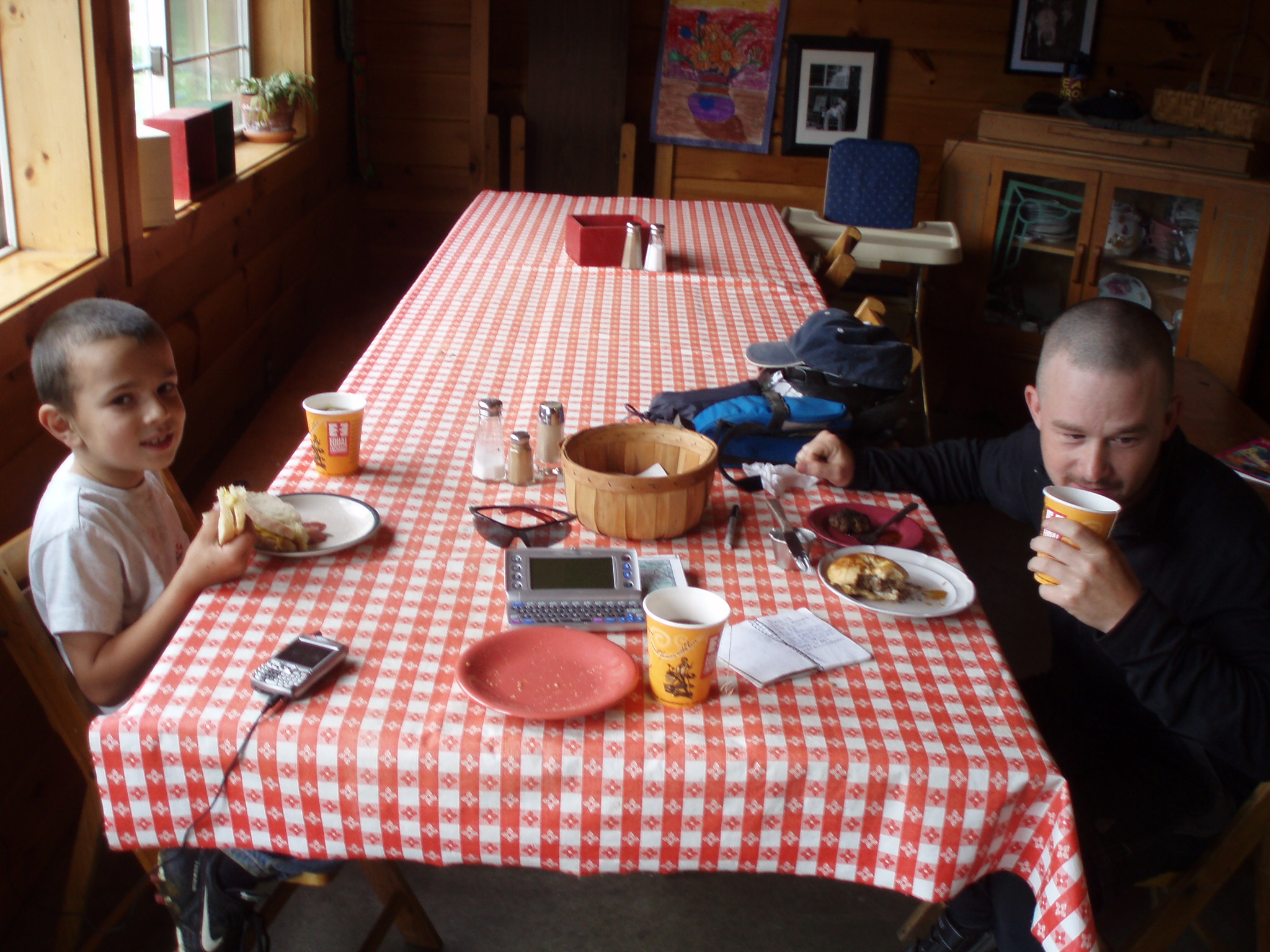 Just as I started eating Roy and Jamie came into the farmhouse and the 3 of us sat around the table cracking jokes all morning while we ate breakfast. Roy showed us his biking map. It was a map of the Middle East with a big black line going all over it. It was the map Alexander the great used; Roy said when he gets older he wants to ride this on his bike. It'll probably take 100 days.
Roy helped us get ready. Everyone on the farm said goodbye to us as we were leaving. Right before we left Roy and his mom gave us 2 loafs of homemade bread and a giant bag of delicious cookies, as another thank you for fixing Roy's bike. Riding outta the farm Roy rode with us to the end of his property and waved goodbye.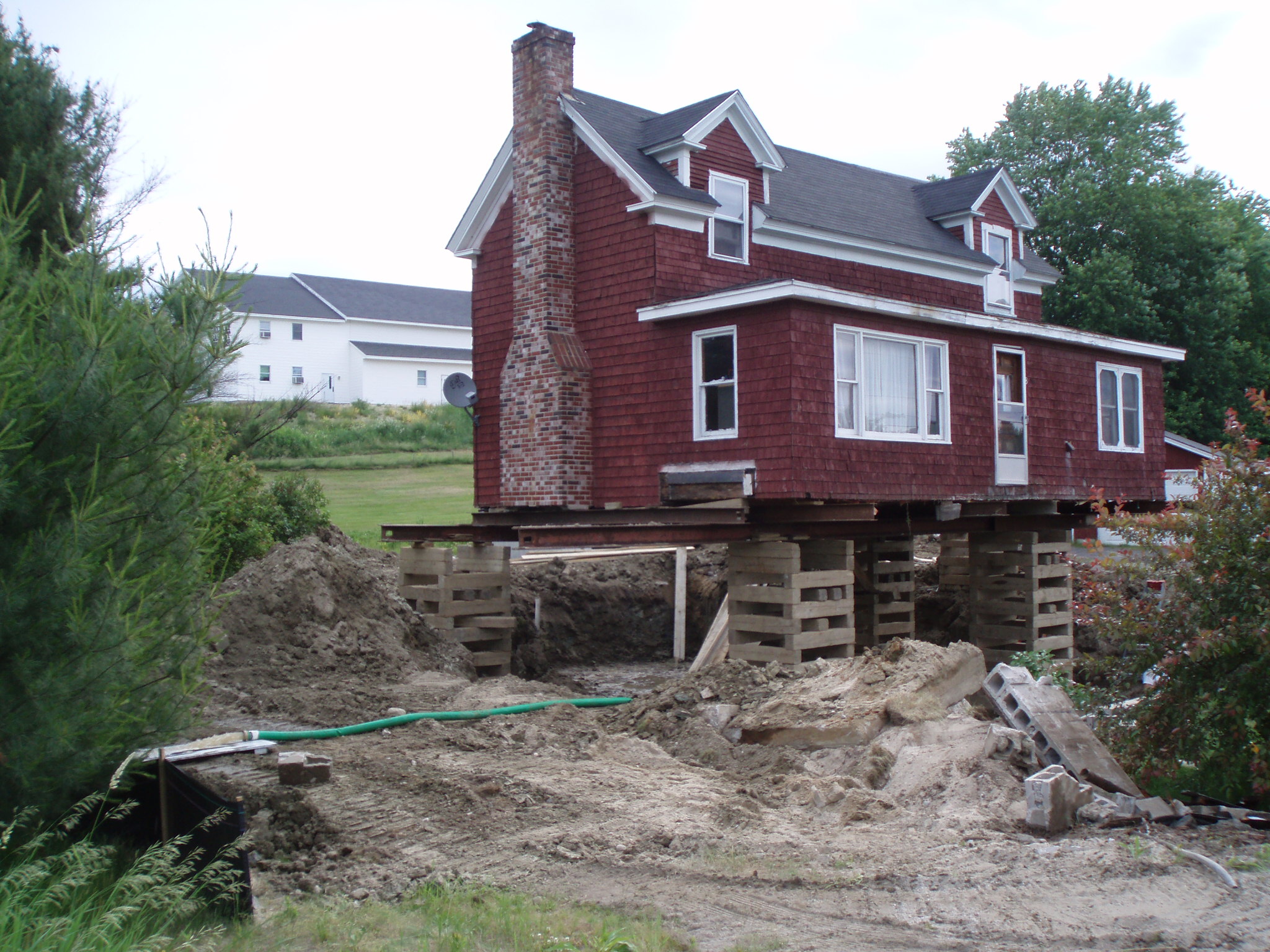 A few miles after leaving the farm the road was all ripped up for construction. We rode the first couple miles on an unpaved road. Then we had a 1000′ climb it was the first big climb of the trip. We all rode up like champs. At the top of the hill we took a cookie break.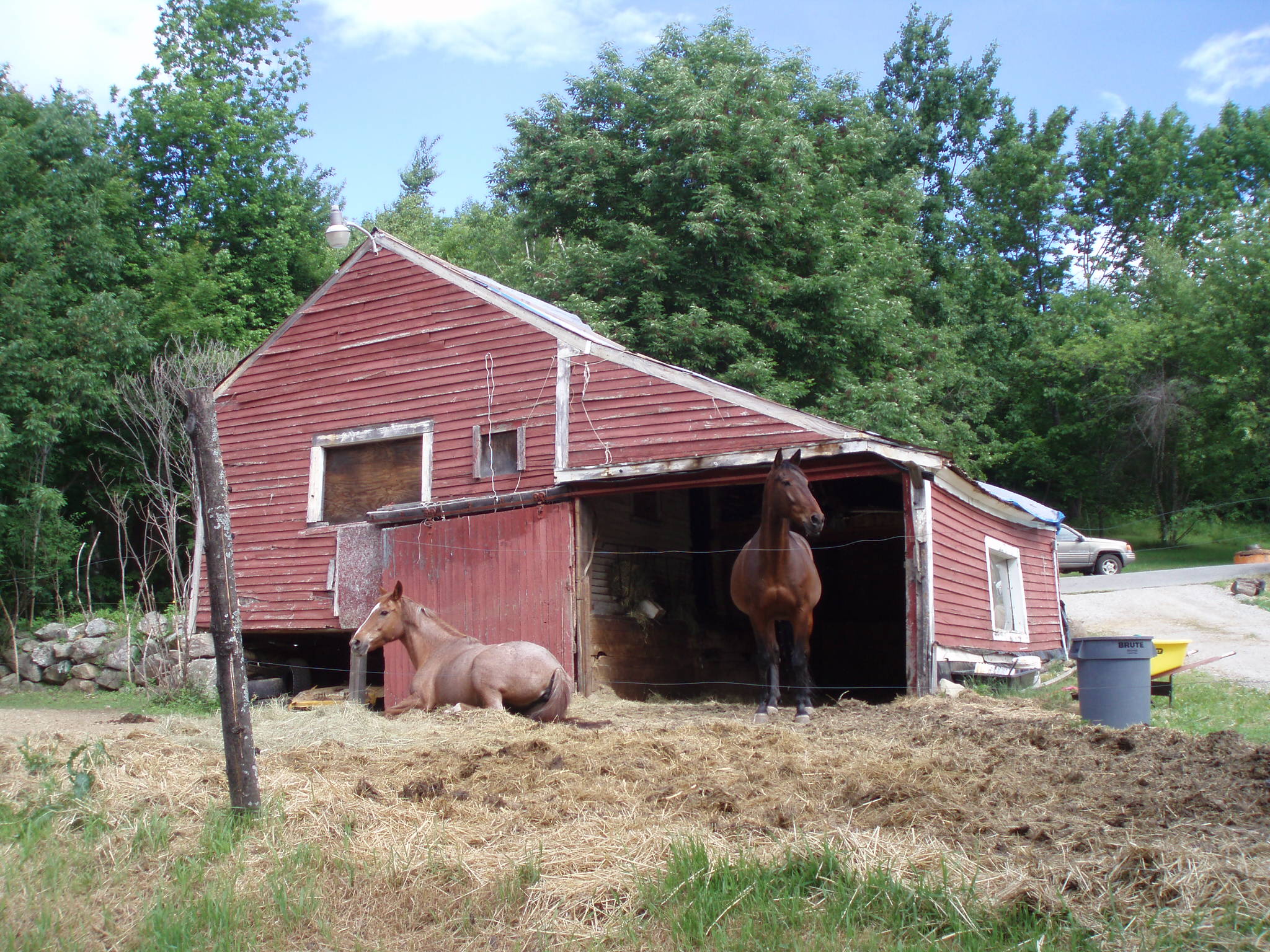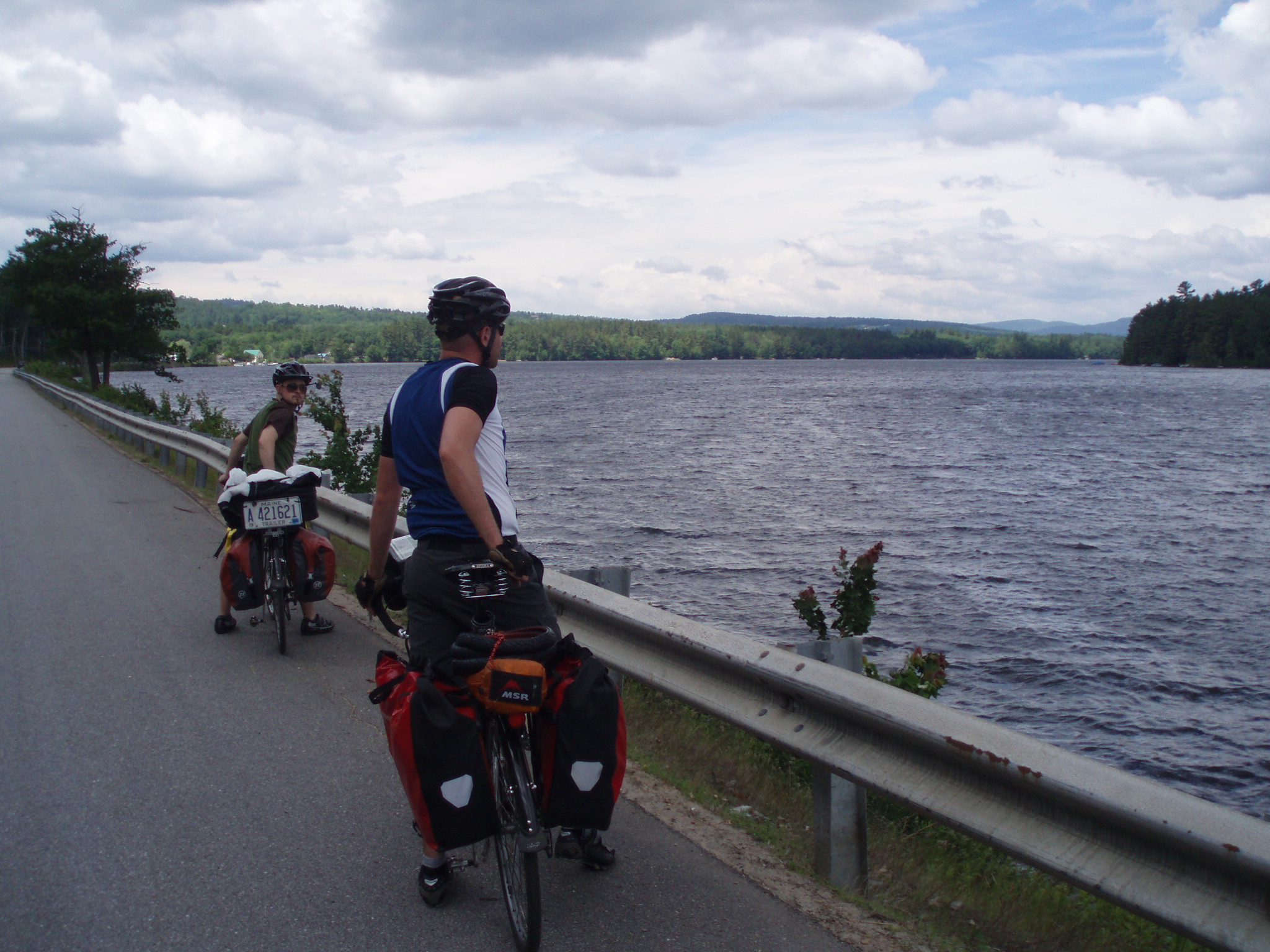 We rode into Paris and stopped at the library, Chuck said the retarded kid sitting next to him on the computers was looking at porn. He put his sunglasses on so the kid couldn't see what he was looking at. Apparently this kid was really into the lesbians.
The names of the towns in this part of Maine are: Paris, Norway, Sweden and Waterford.  And then tucked away in the corner of map maybe 3 miles off the northern tier there is a town called 'Number Four'. We joked for a bit about the town Number Four. Jamie said he wants to go to Number Four to drop a Number Two.
We ate some more of the food they gave us at the farm but we all needed to eat some meat. We stopped at McDonalds for some cheap crappy food, however the McDonalds was pretty interesting. They were a few attractive young ladies working the registers and NOONE in that McDonalds was wearing a uniform. It sounds weird but it was pretty cool getting your shitty burger from someone not wearing that awful uniform. I think it made a much better work environment.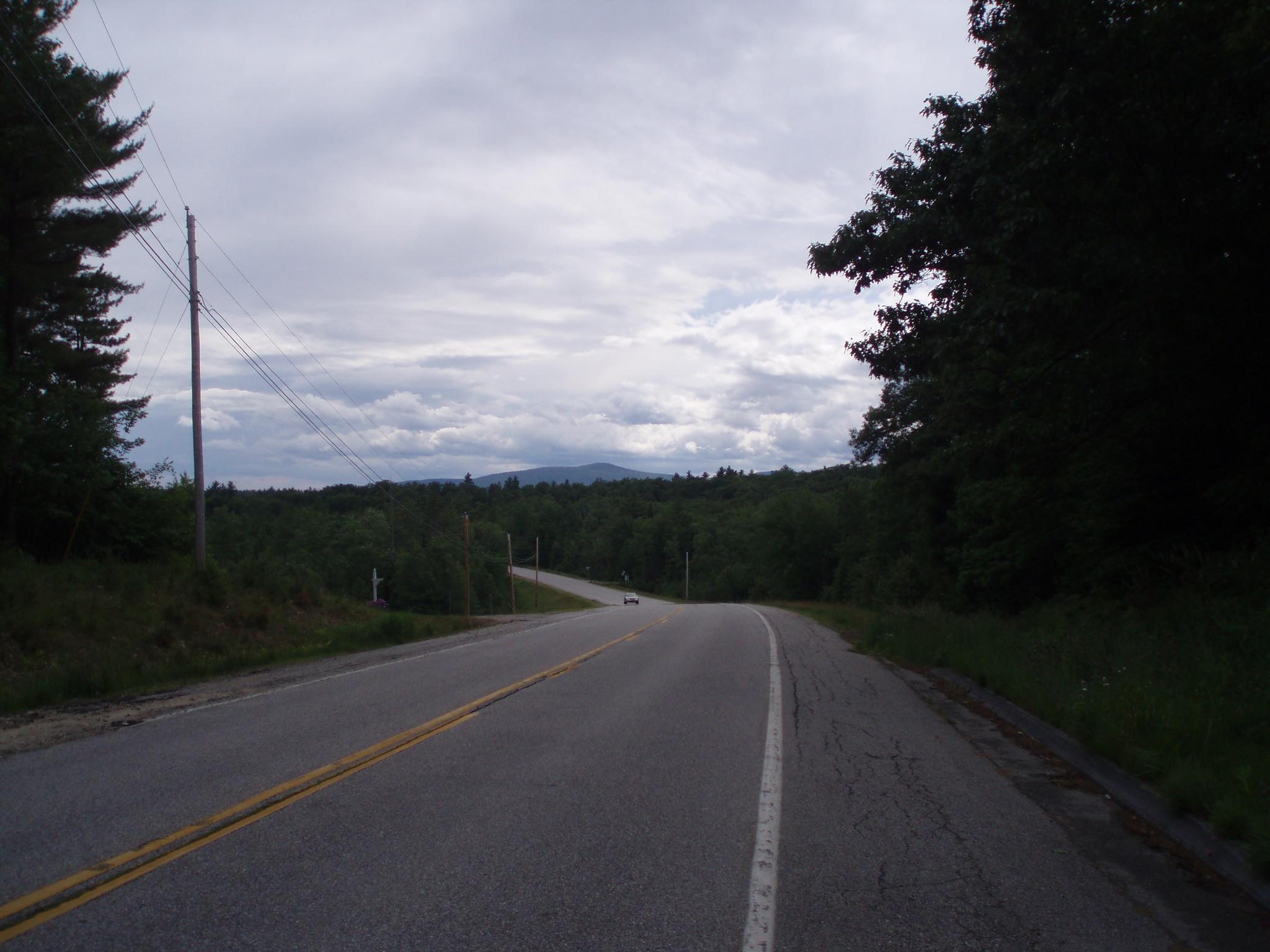 The rest of the day was a lot of little ups and downs. Jamie's knee was starting to bother him. The weather was quickly changing from being perfect to windy, cold and cloudy. Soon it started to rain. Chuck got freaked out and wanted to get shelter as soon as the first drops of rain fell, but Mike Riscica didn't want to stop riding until we were wet. Quickly we became wet; Jamie's knee was hurting more. So went into some garage filled with junk of an apple orchard. We sat around for about 45 minutes eating snacks and talking.
After the rain stopped the wind decided to hang around. Sometimes it was with us, but mostly in our faces. Mike started to not feel good. After the break it was hard getting my body back in the mood for riding. Jamie's knee still bothered him and we rode pretty slowly into the next town. When we got there we took a long break and each ate can of tuna fish in a pathetic attempt to get more protein. We watched all these people individually walk into the video store and no one walked out. Chuck got annoyed cause nowhere in town would they let him use their restroom. Then when he finally found a bathroom the guy chatted his ear off and wouldn't let him leave.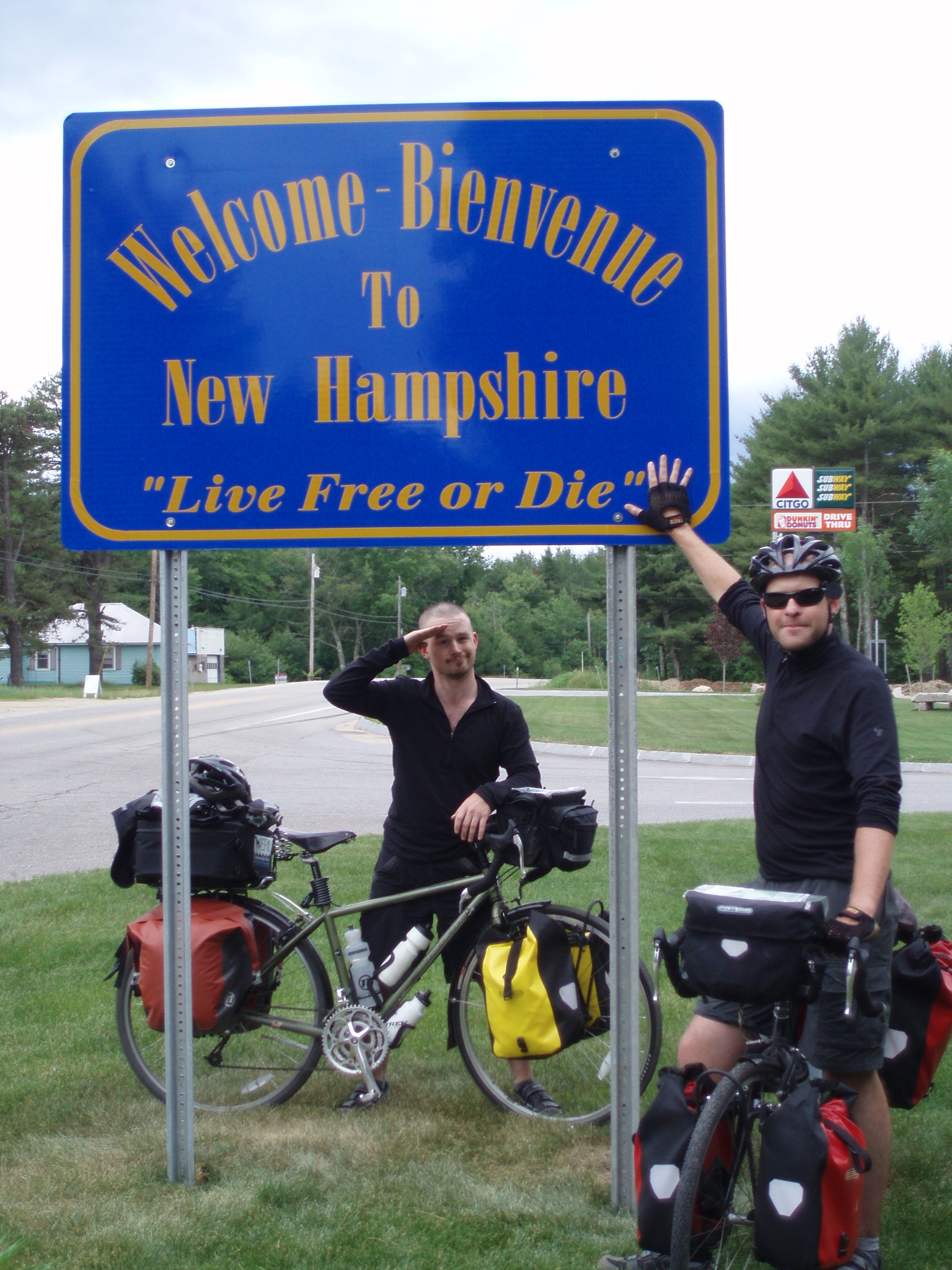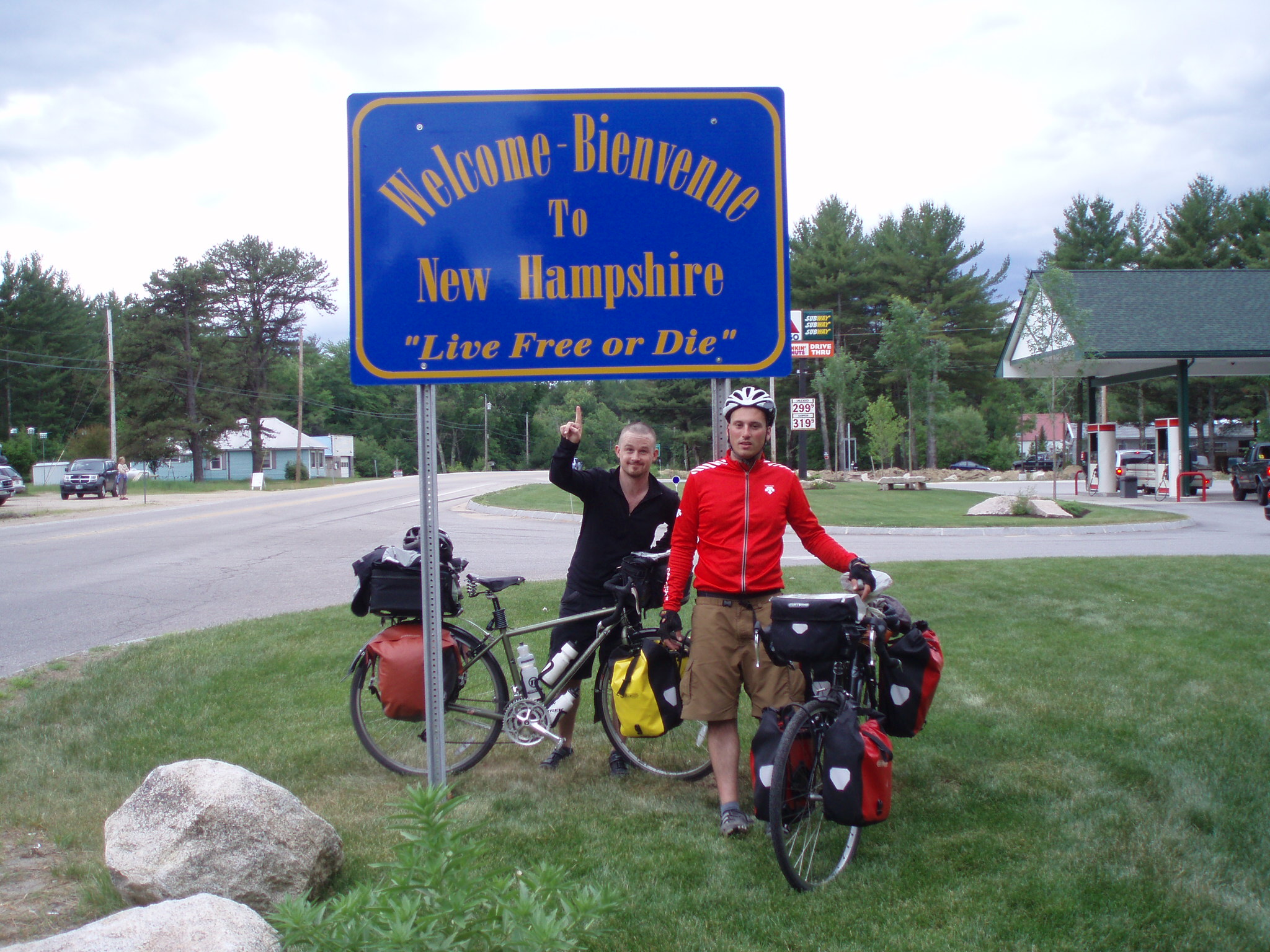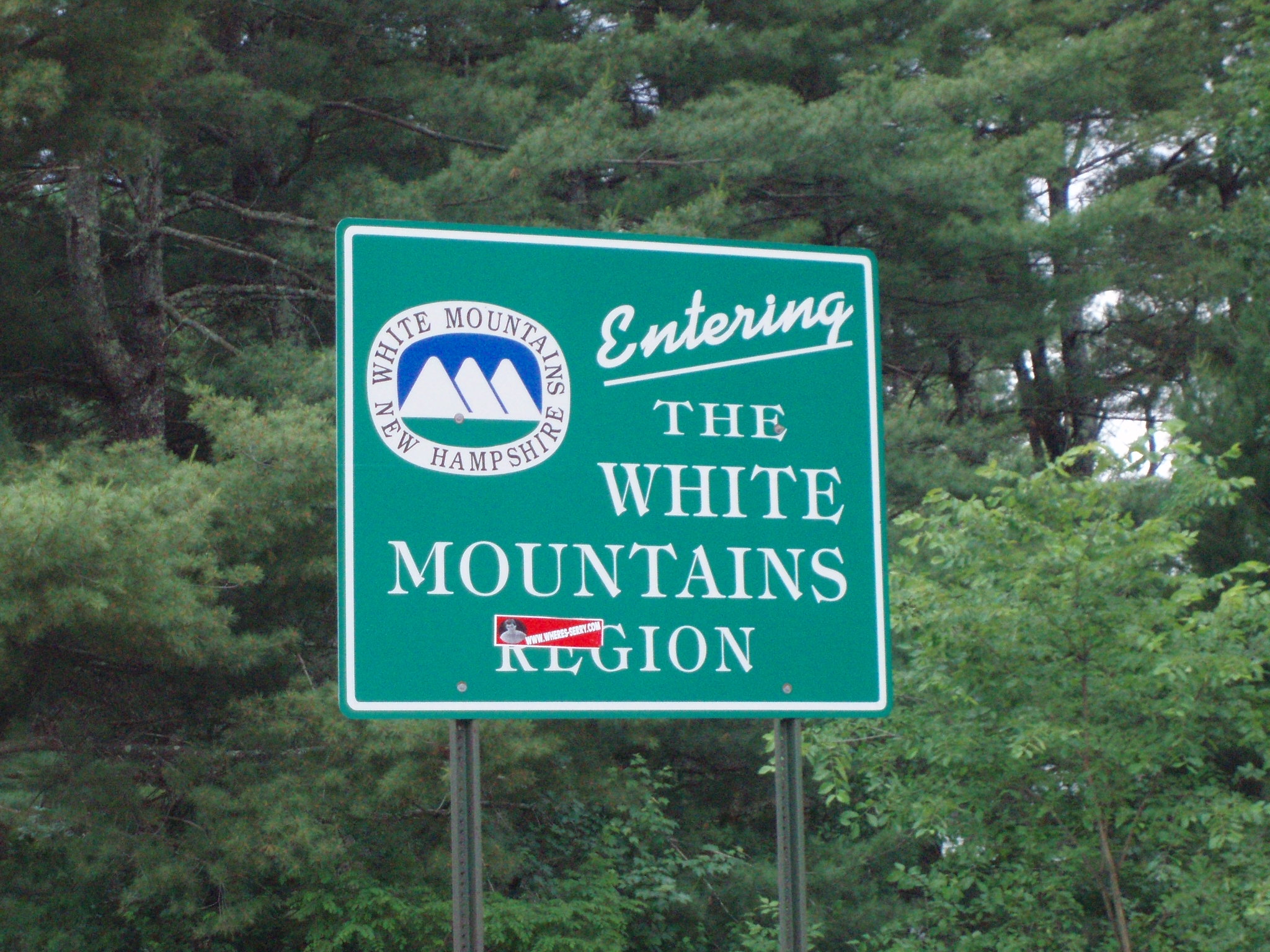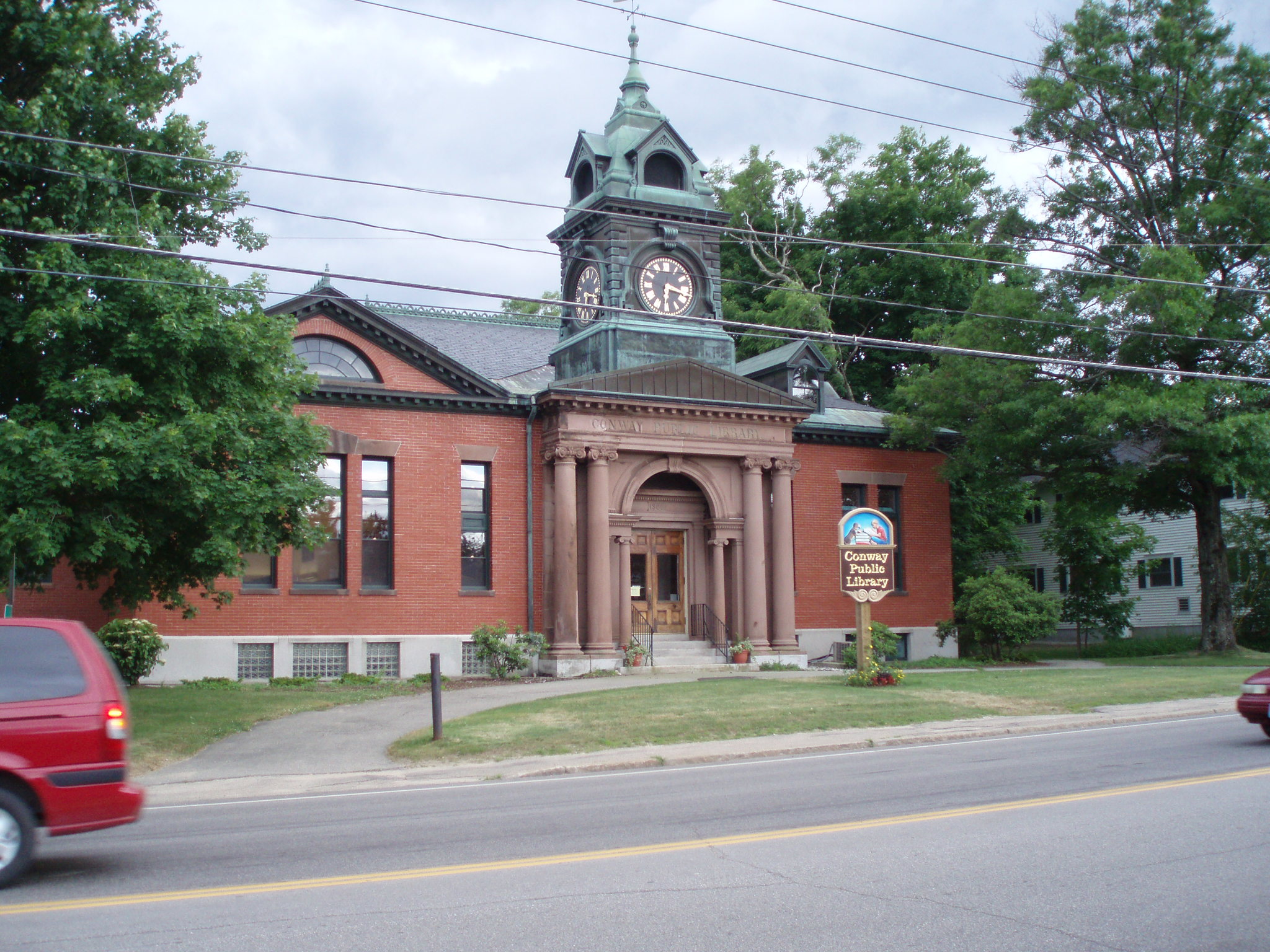 Riding the last 7 miles into Conway was tough. The wind was really bad. But it did feel really good to cross into New Hampshire. When we got to Conway we found the Hostel. It's a really nice place. Cindy the lady that runs the hostel is really sweet. She made sure we were comfortable, knew where to get dinner and she did a load of laundry and folded it for us for $3!  We are the youngest people here in this hostel. Everyone else is a lot older then us.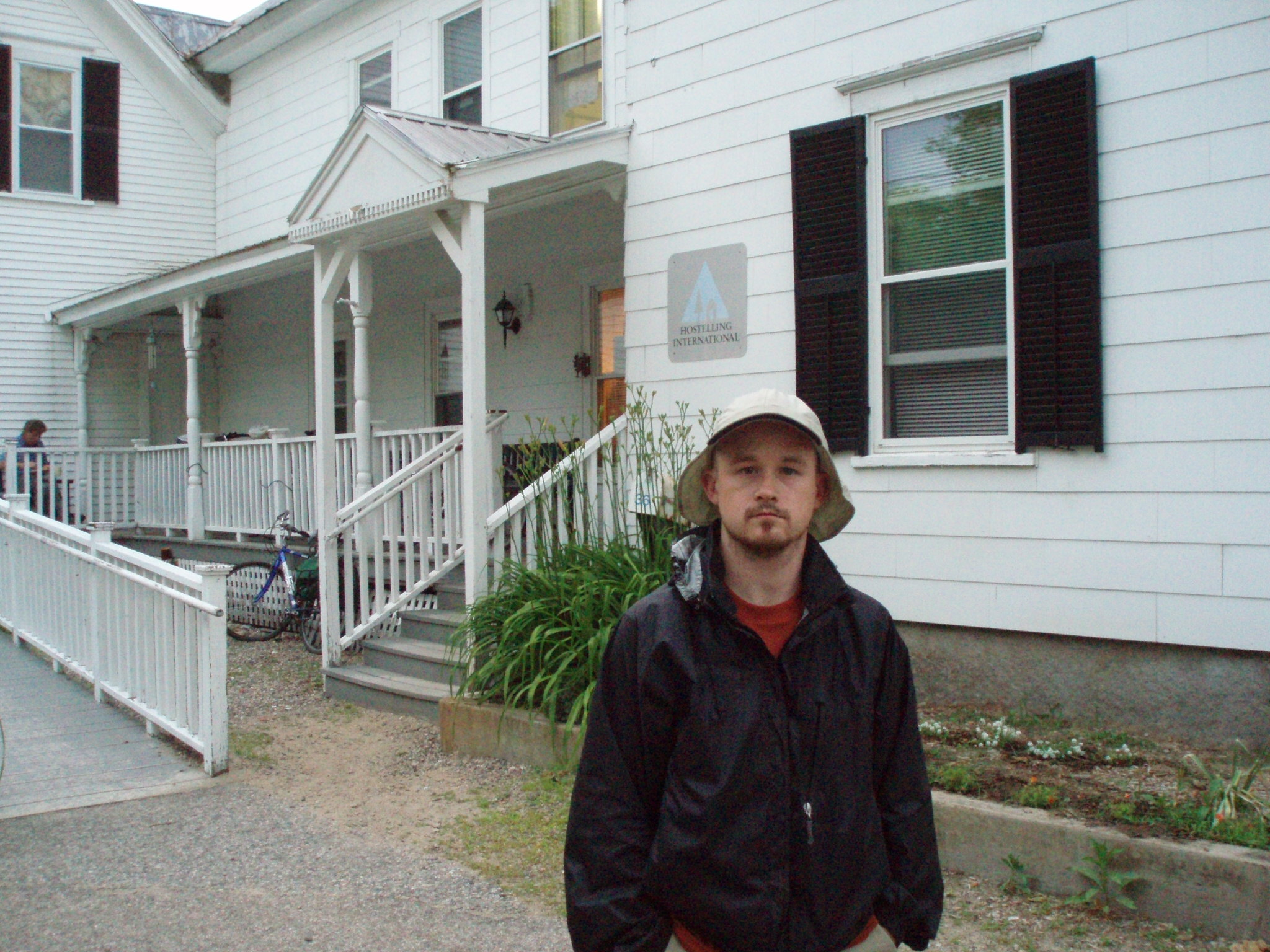 We went to some Mexican place for dinner. It was alright. My favorite meals so far have been the ones we have cooked ourselves. Oh and Jennifer's house. Jamie and I were both a little cranky. Instead of doing journal stuff I just decided to go to bed. I was overwhelmed.
There's not many pictures today cause due to the rain we packed our cameras away in Ziploc bags.
Thanks for all the Poison Ivy advice that everyone has left in the journal. Chuck has gotten it pretty much under control. We are however going to do a mail drop in Ticonderoga for more poison Ivy cream and some misc. stuff we left at home.
Click Here to Visit The Table of Contents
Click Here to Visit Previous Page: Day 5: Waldoboro, ME to Turner, ME
Click Here to Visit The Next Page: Day 7: Conway, NH to Conway, NH