Monday August 27, 2007, 77 miles (124 km) – Total so far: 3,907 miles (6,288 km) 
76.77 Miles 34.5 max 6:22 12 avg 
     Click Here to Visit The Table of Contents
     Click Here to Visit Previous Page: Day 71: Whitefish, MT to Eureka, MT
     Click Here to Visit The Next Page: Day 73: Libby, MT to Clark Fork, ID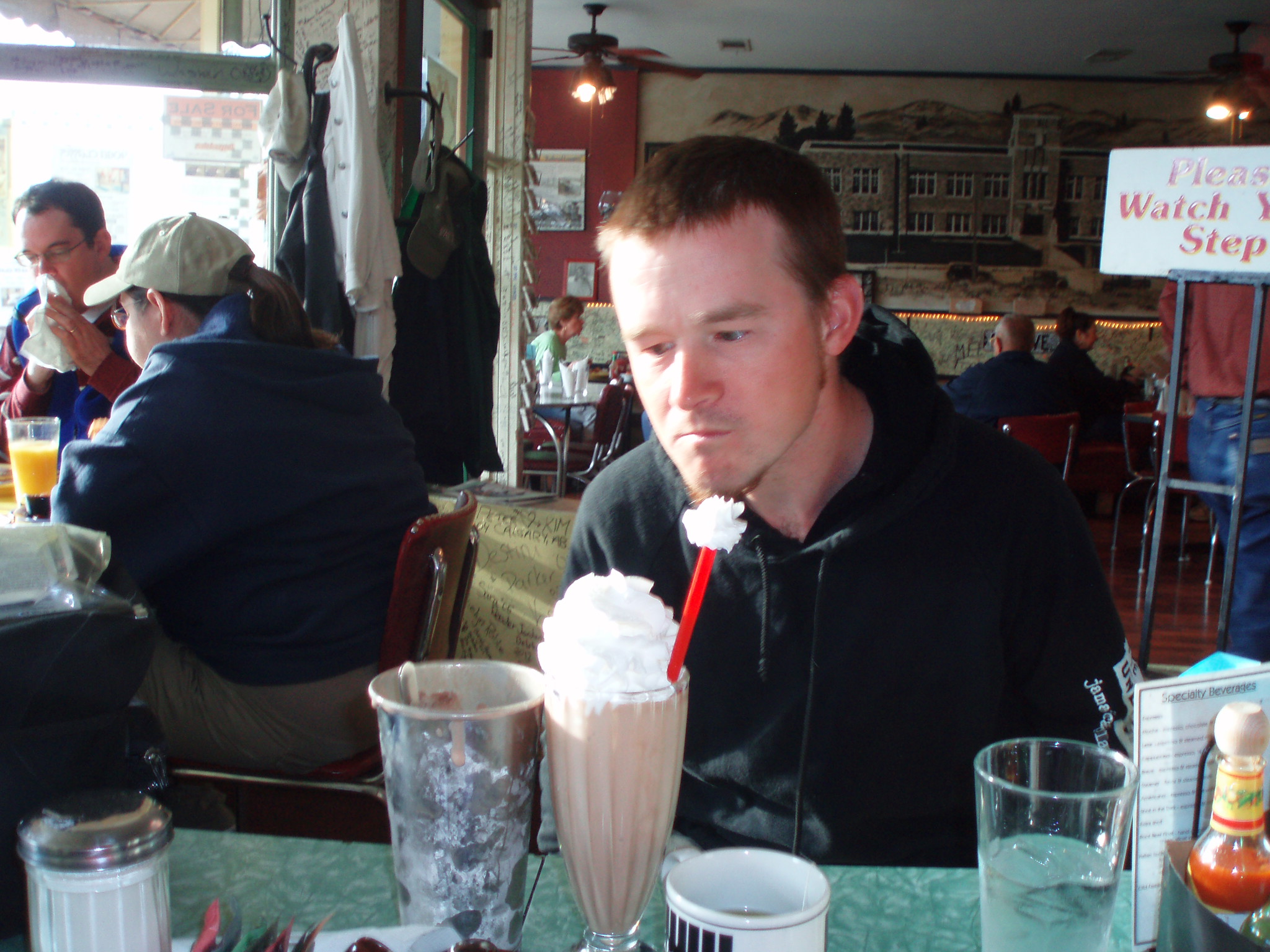 We all slept great last night. Went to bed early, no disruptions or sprinklers or stupidness. In the morning it was really cold but we all managed to pack up quick.  Breakfast was good. Jamie drank a milkshake for breakfast.
Breakfast might have been a little too intense with the Potato wedges, Chuck didn't finish his however I was starving and hate to waste food.
The plan for today was to ride to Libby. There's nothing between Eureka and Libby. Absolutely nothing besides grizzly bears. So we went to the grocery store and stocked up on food for lunch and snacks for the day.
At the grocery store we saw some the same people from the grocery store yesterday. Some nice lady gave us all cookies. Eureka is a good town, we all really liked Eureka!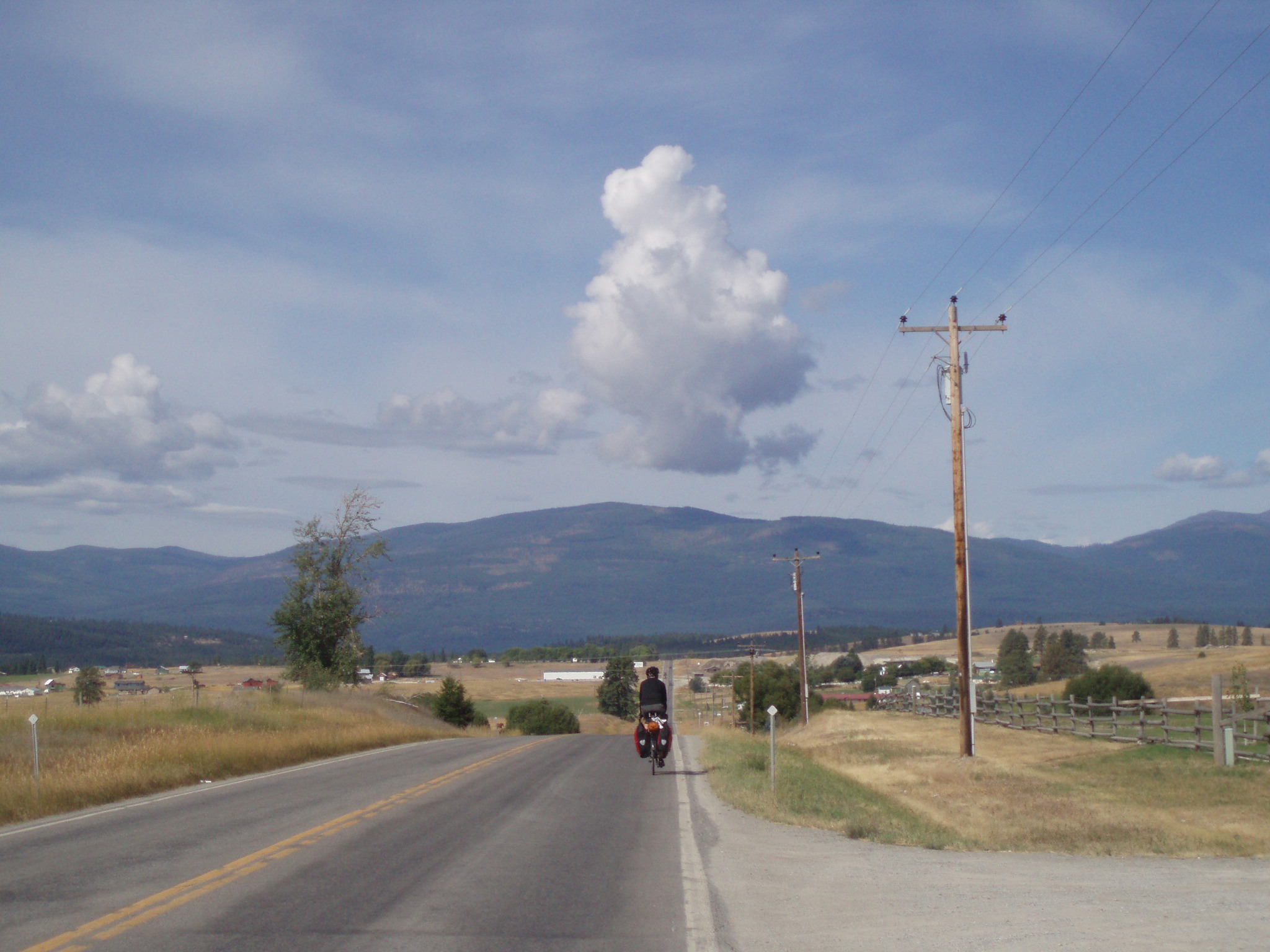 Riding outta Eureka I had to take off all the sleeves because it was too hot. I think after this trip over I'm going to burn all the clothes. Sleeping bag too. My sleeping bag smells horrendous.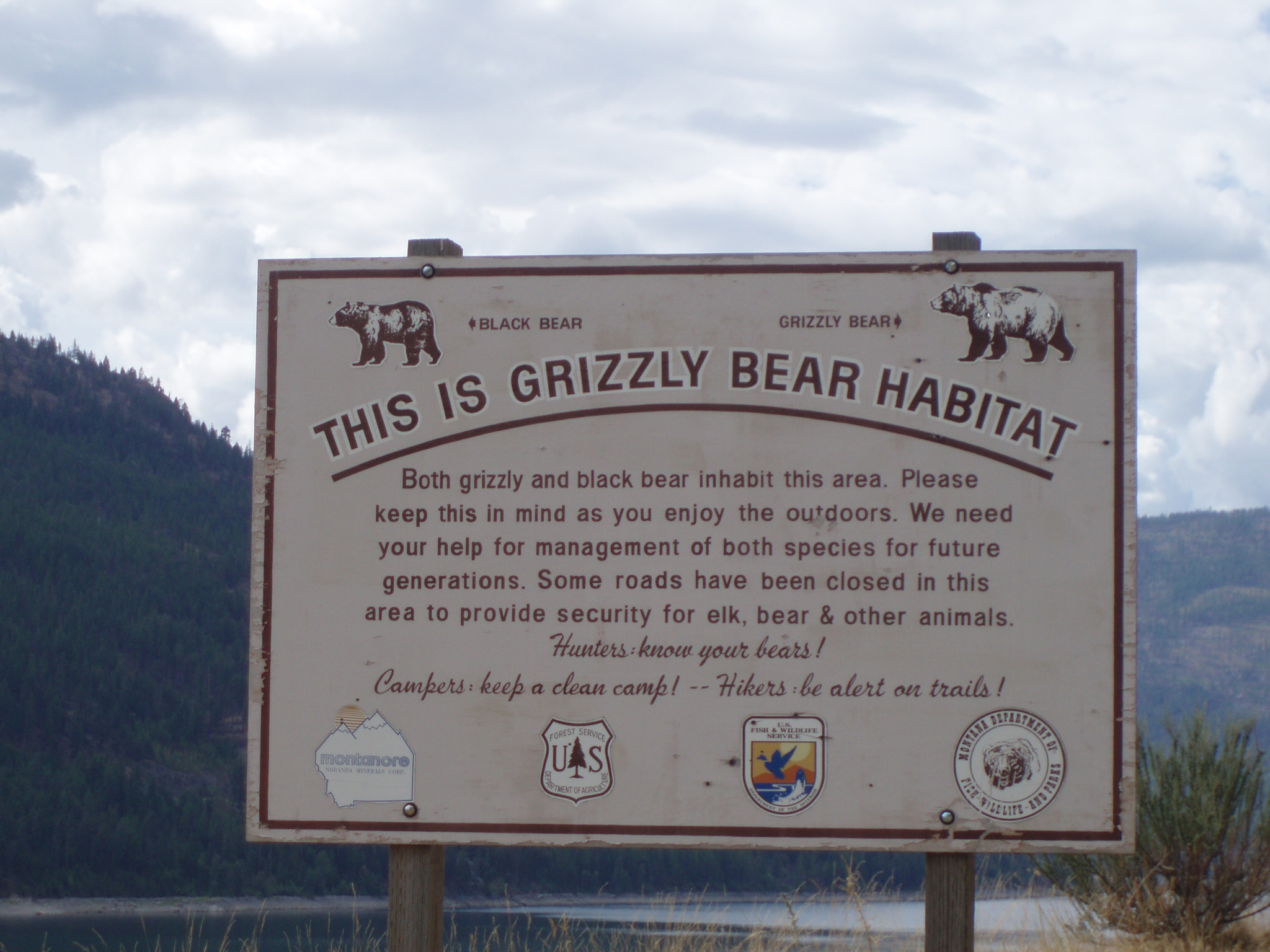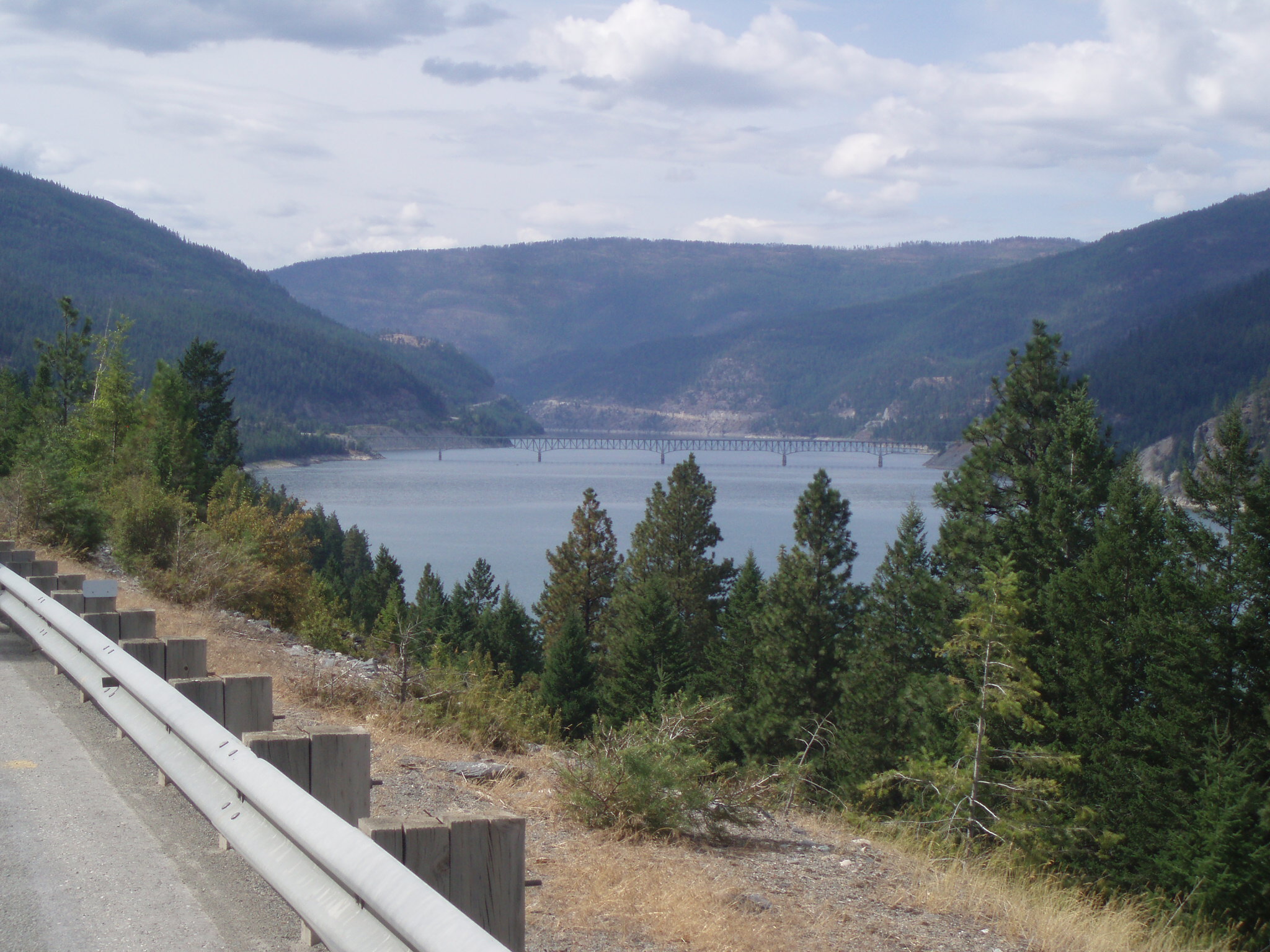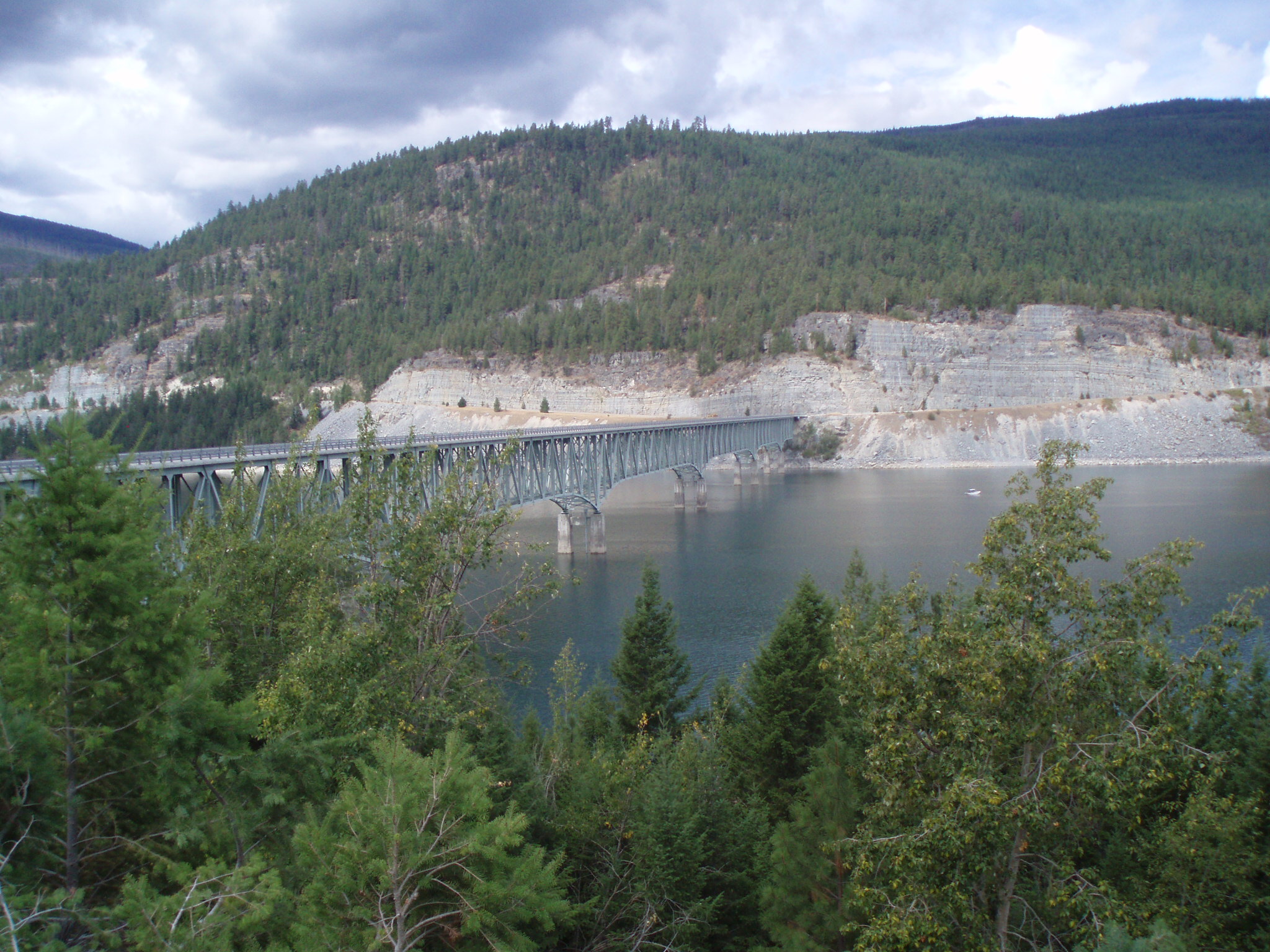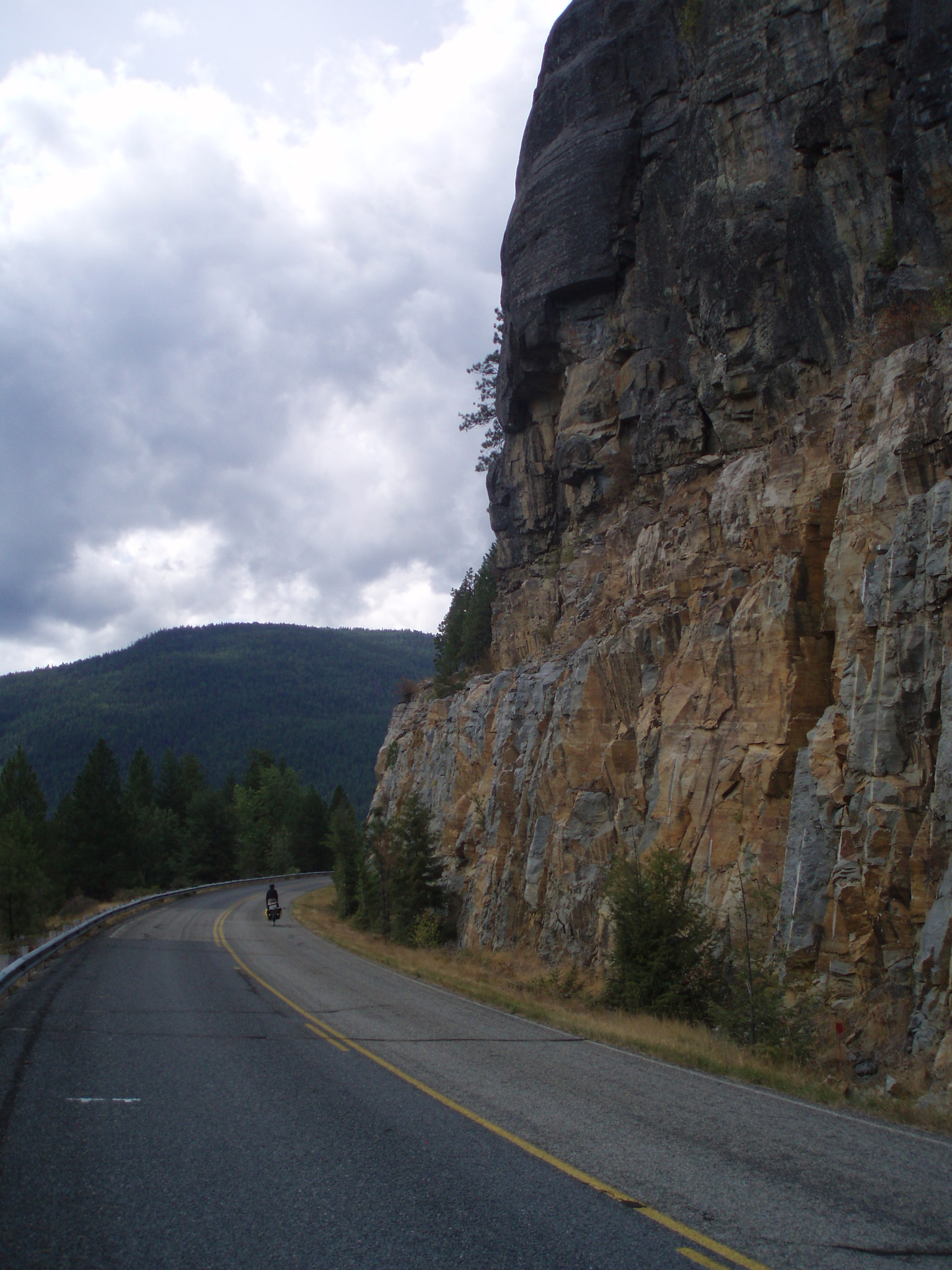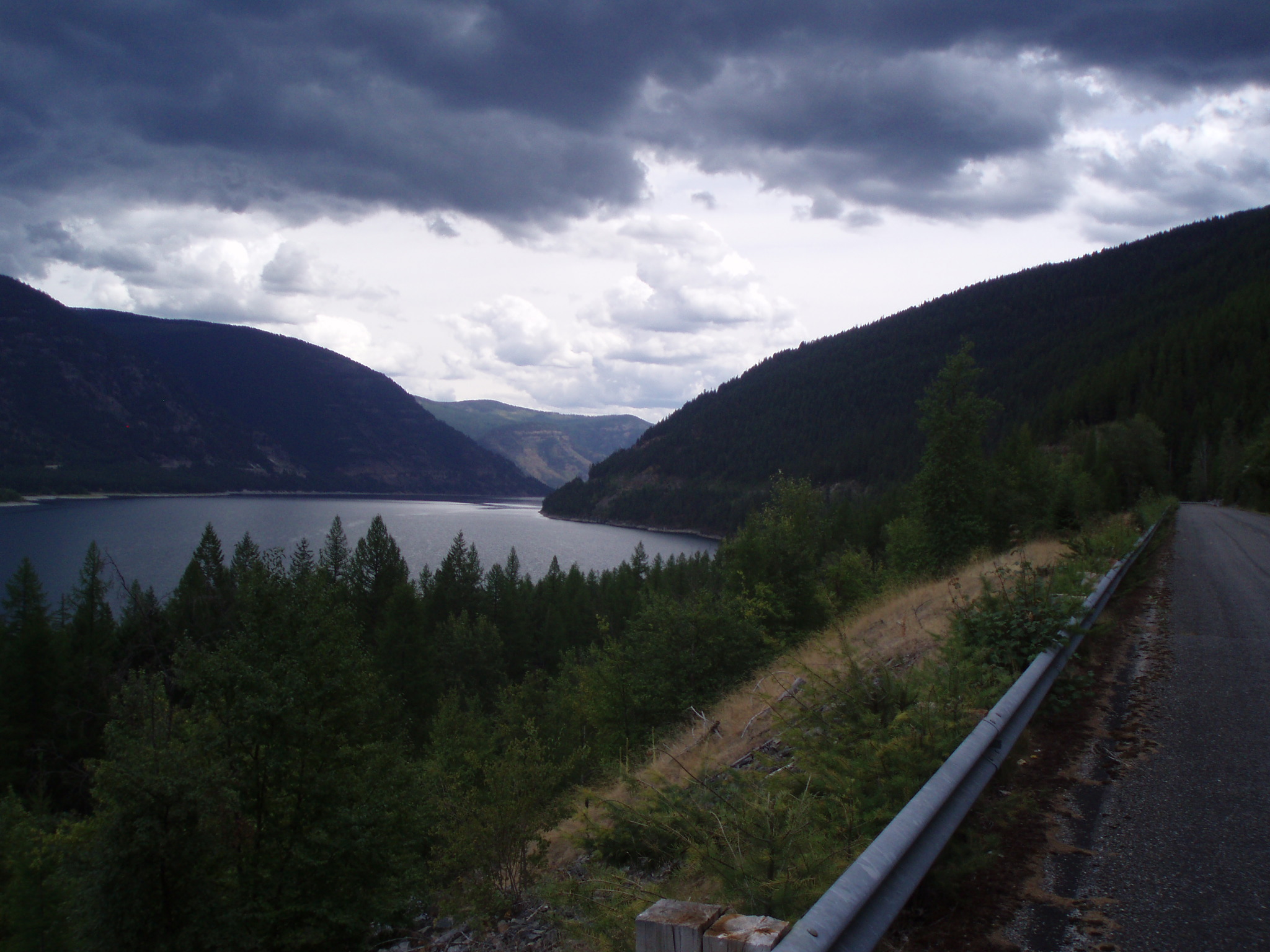 All day the cycling was really pretty. Mike Riscica wasn't feeling well and took it slow all morning. It felt like my bike weighed a million pounds. The terrain was up and down all day long alongside the beautiful Lake Koocanusa. All day I think 3 or 4 cars drove past us while we were by Lake Koocanusa.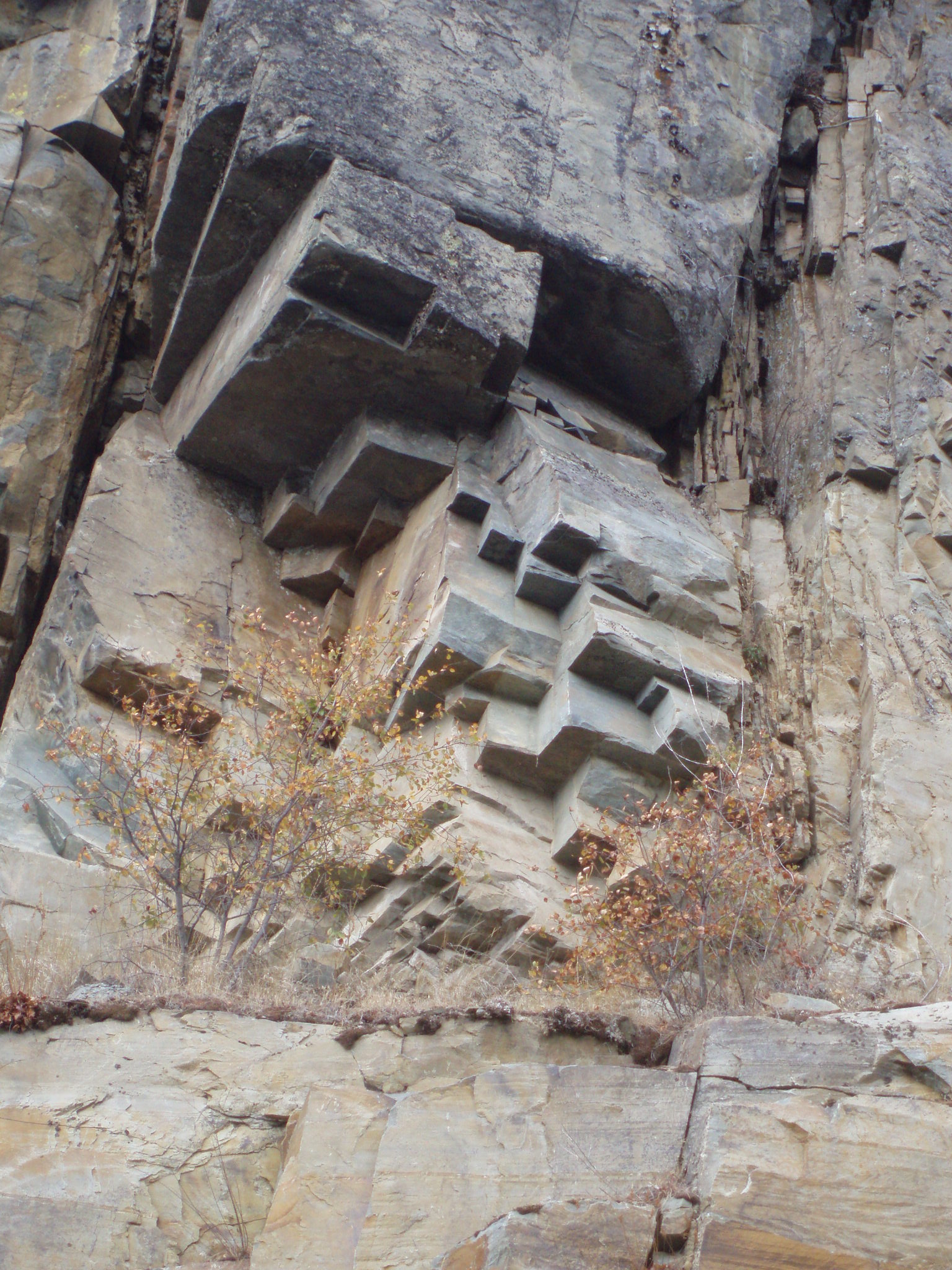 Around mile 50 I was starting to lose my mind. The hills were getting on my nerves and I just wanted to get into town and have a cup of tea.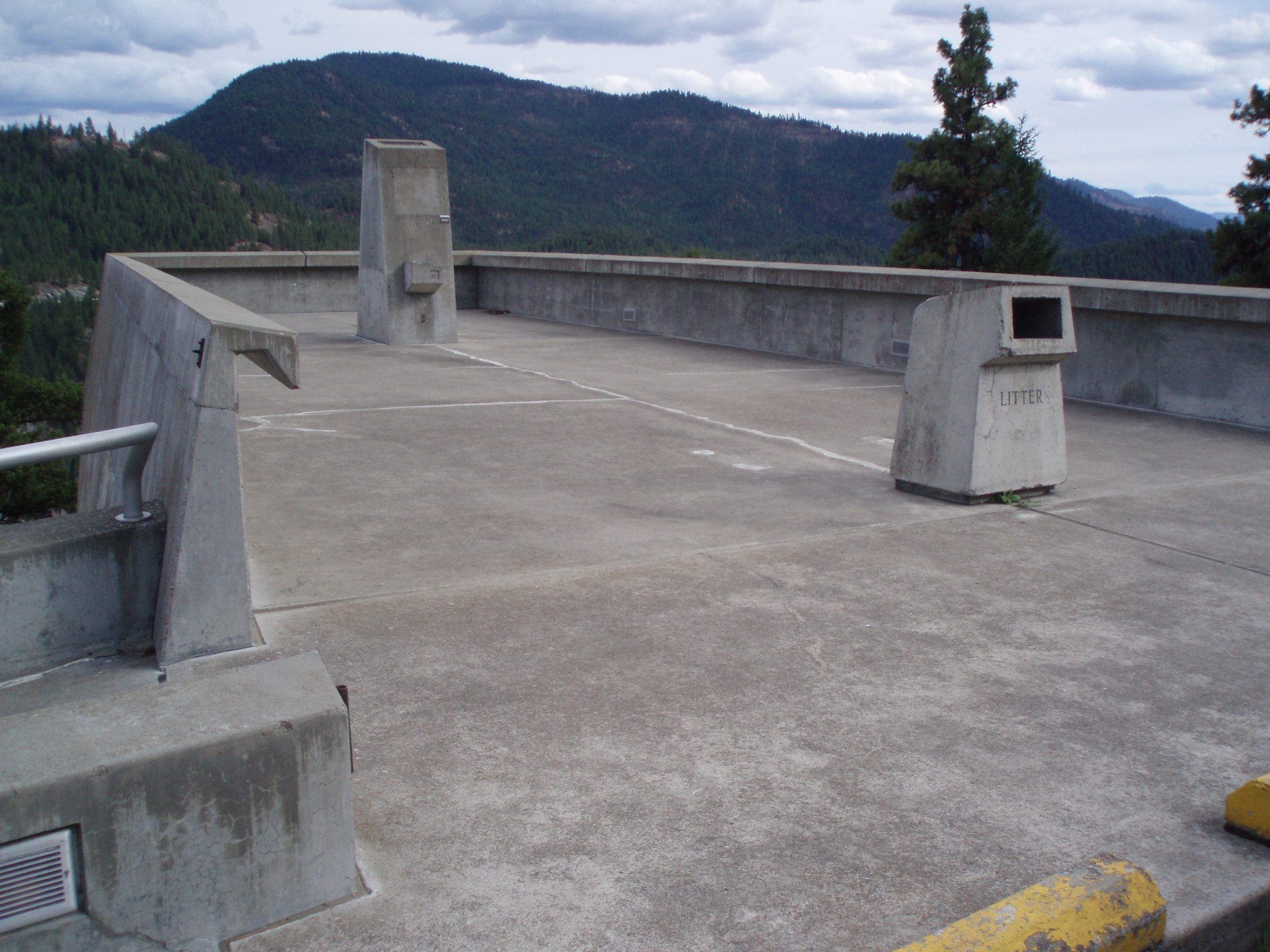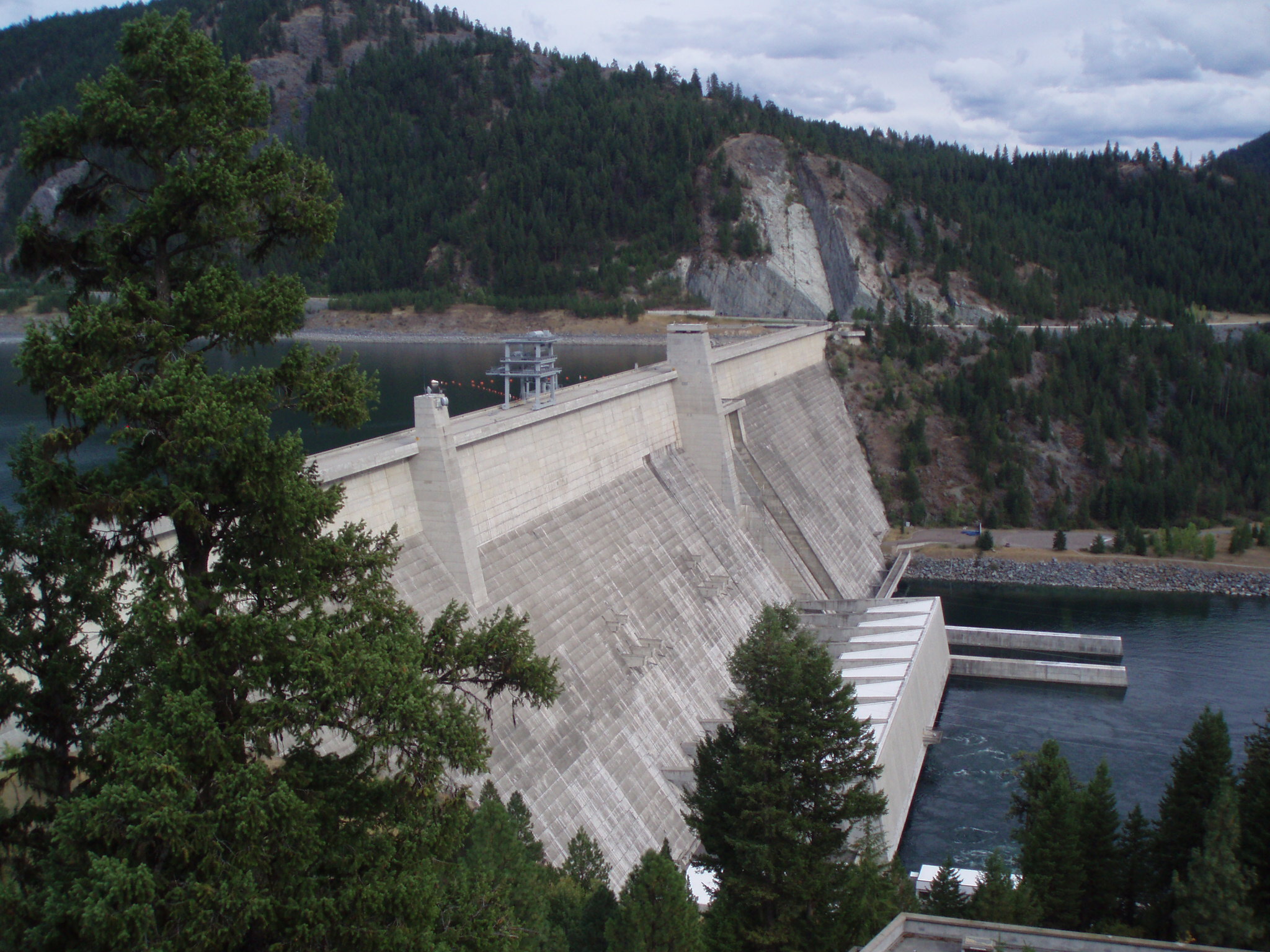 We finally hit the Libby Dam and from there I was all downhill or flat to Libby.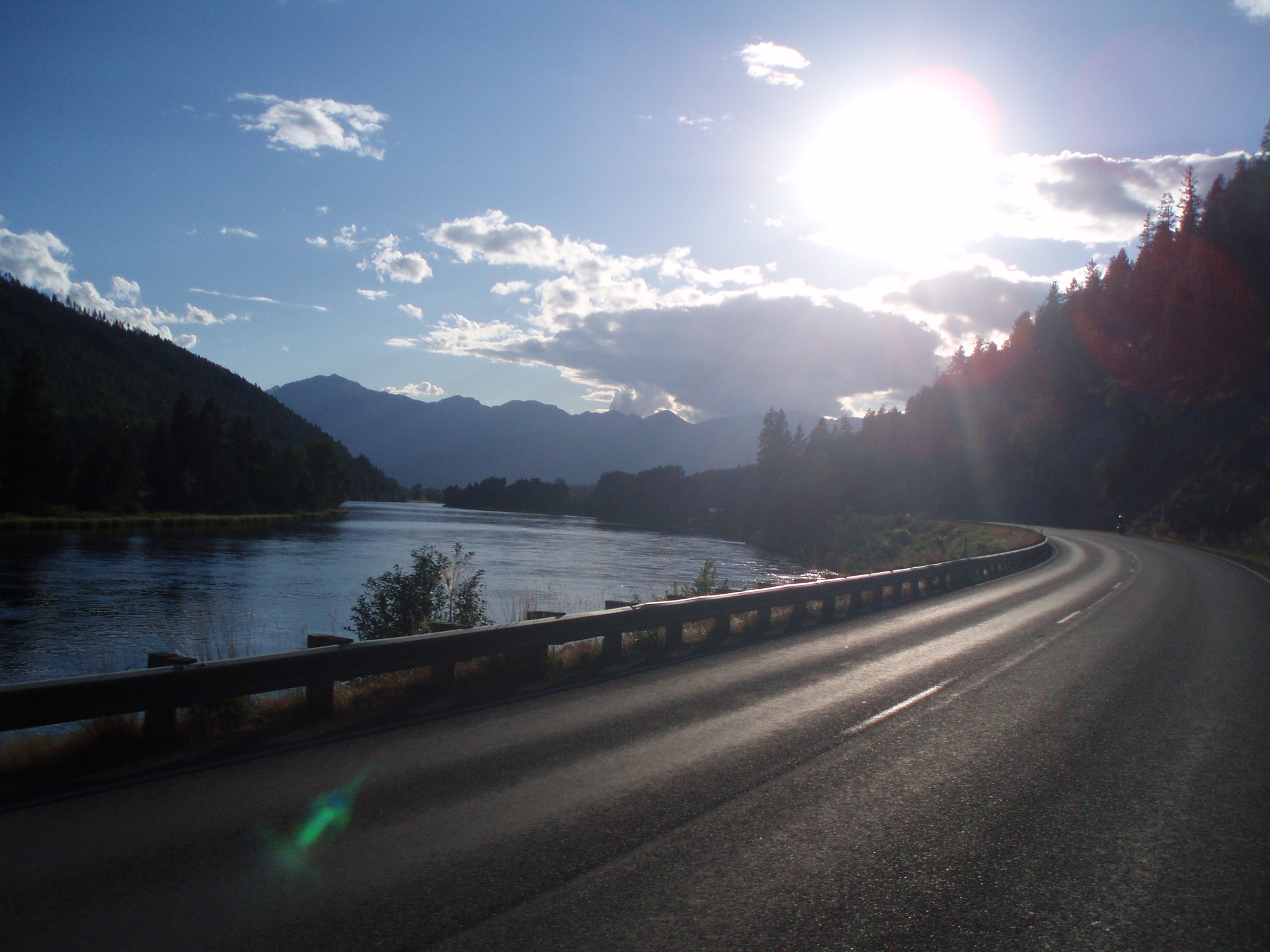 There was a restaurant on our maps but when we got there it was closed. Jamie took a nap on their porch and I used the Wi-Fi. Chuck and I let Jamie sleep and we rode towards Libby. We stopped by the river to make some phone calls and throw rocks in the water. Eventually Jamie caught up with us.
When we got into Libby we were all really tired and just wanted to eat and go to sleep. The locals sent us to this casino where the food was good and cheap. And it was. I wish we saw a bear today. At dinner we joked about chumming for bears, by throwing our trail mix all over the road.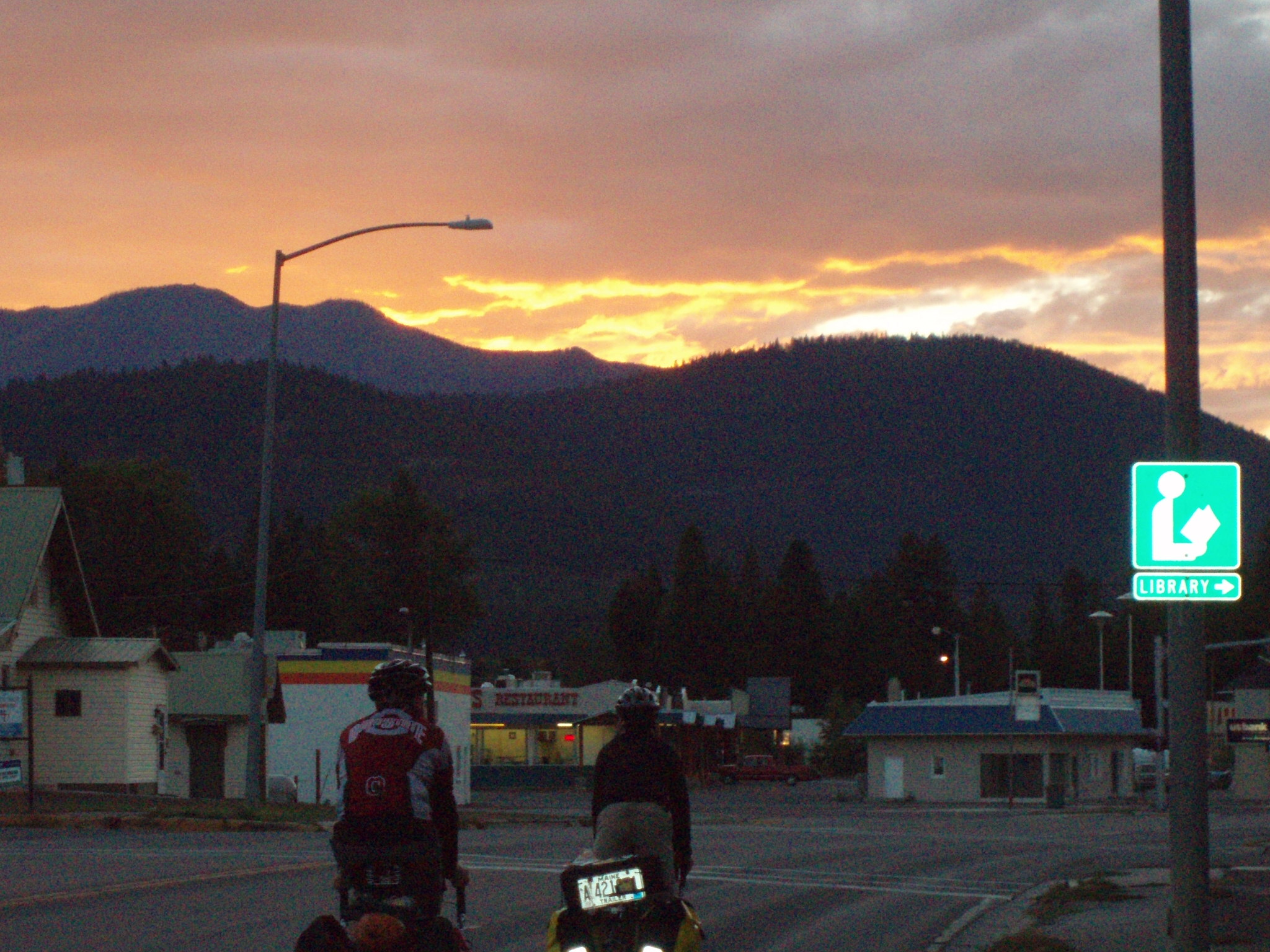 We found the free park where we could camp and did.
Tomorrow is another tough day of cycling.
     Click Here to Visit The Table of Contents
     Click Here to Visit Previous Page: Day 71: Whitefish, MT to Eureka, MT
     Click Here to Visit The Next Page: Day 73: Libby, MT to Clark Fork, ID