Tuesday August 28, 2007, 74 miles (119 km) – Total so far: 3,981 miles (6,407 km)
73.84 Miles 30.5 max 5:55 12.4 avg
     Click Here to Visit The Table of Contents
     Click Here to Visit Previous Page: Day 72: Eureka, MT to Libby, MT
     Click Here to Visit The Next Page: Day 74: Clark Fork, ID to Sandpoint, ID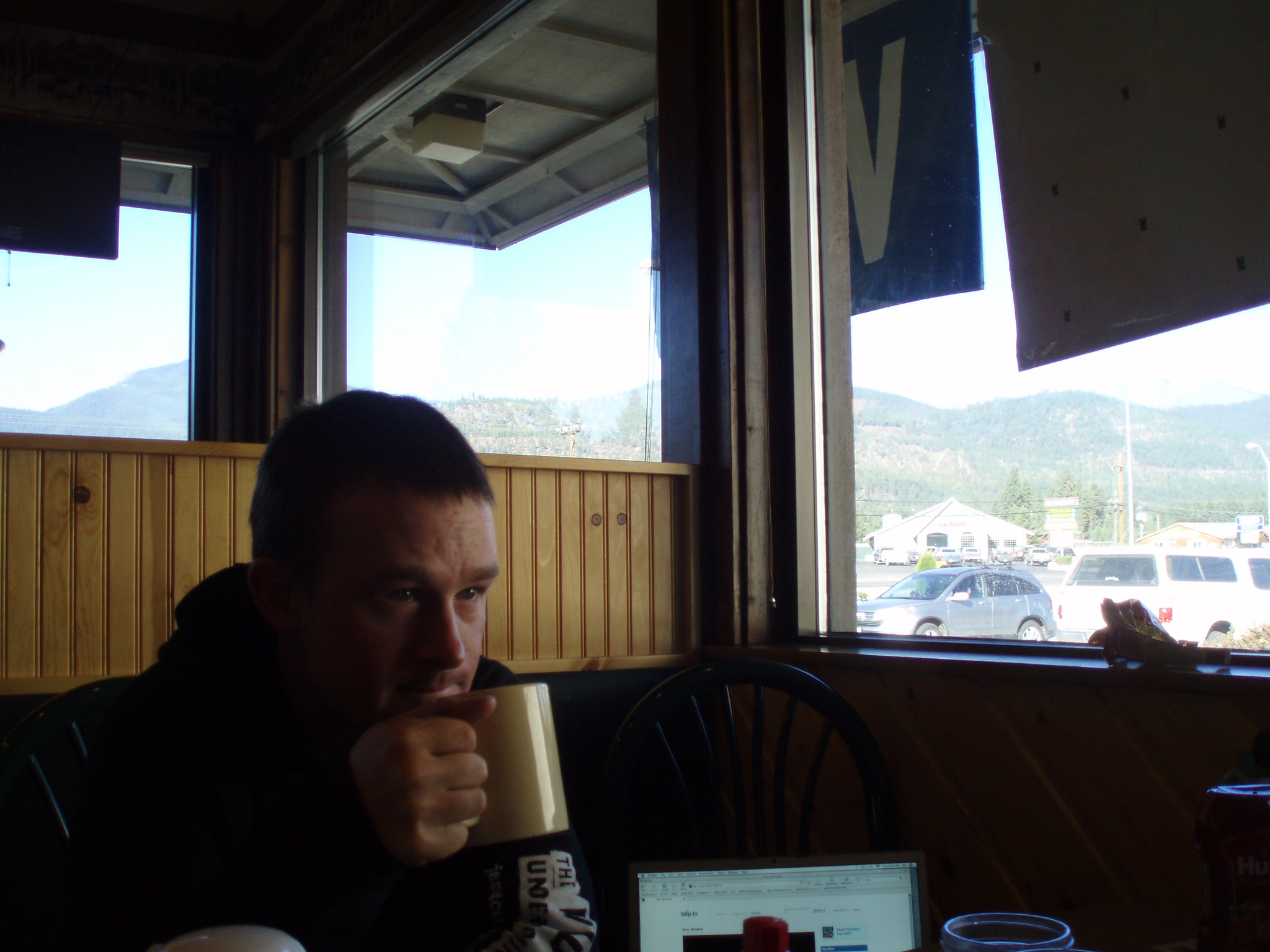 It was another cold cold morning. The goal was to get outta the cold as quick as possible and get some food in our bellies. At breakfast Jamie stole Wi-Fi from the hotel next door. This morning's entertainment was us making fun of the bikers. One guy was bent over adjusting his gear on his motorcycle and the other guy was standing behind watching. They were 5 feet apart, but at the angle we were sitting it looked like they were having too much fun.
Then they both came in the restaurant and had breakfast with their wives.
Lately none of us have had any sense of urgency in the morning. A few days ago Derryl told us that he doesn't get started until about 10am and he said it's the 'Gentleman's hour'. For a big portion of the trip we had this '20 miles by 10am' but that hasn't happened in a long time.
Today is another day with very few places to stop along the way so we stopped at the grocery store and we all went crazy because it was the best grocery store that we have been to in a long time, that wasn't a Walmart.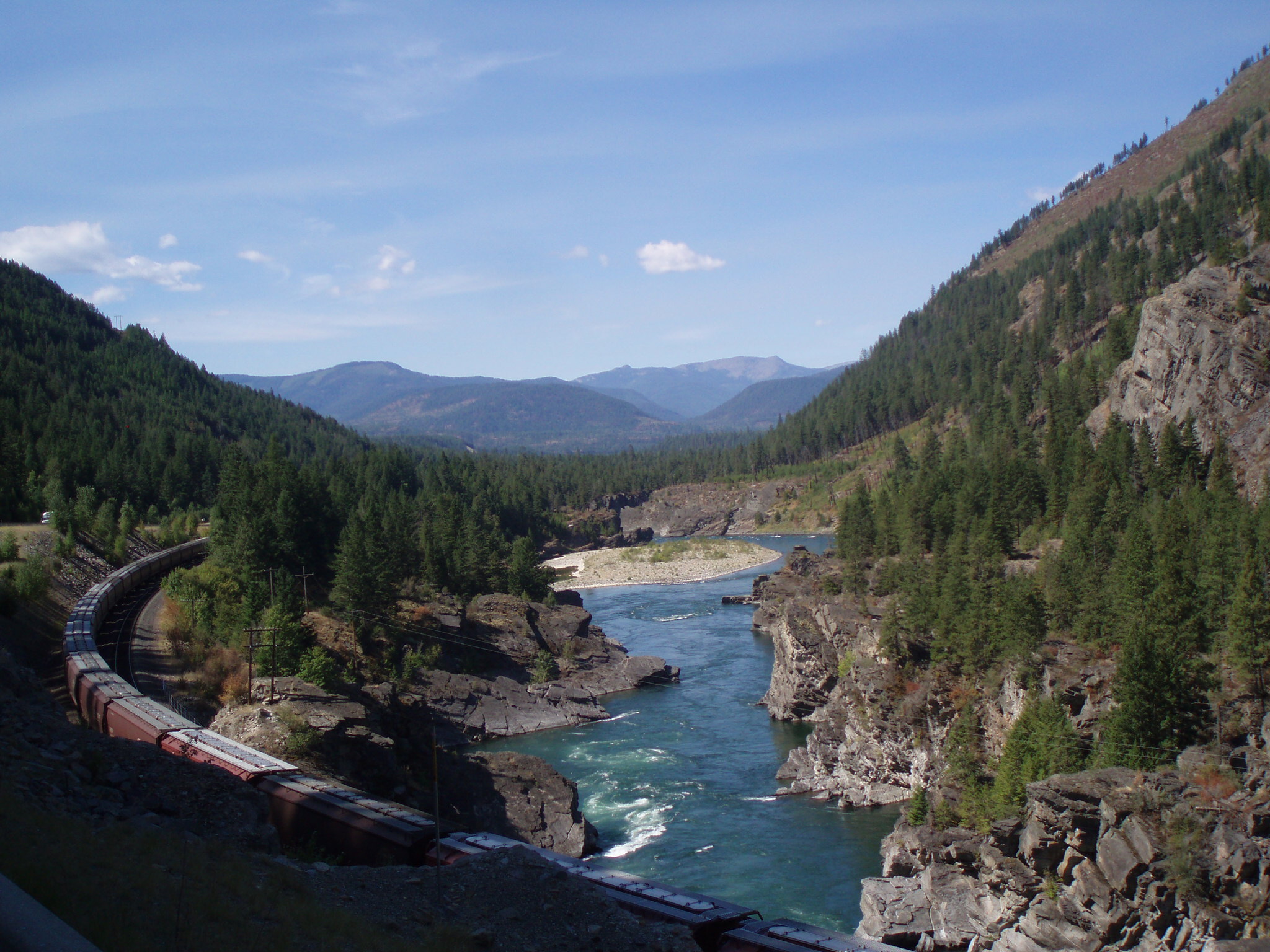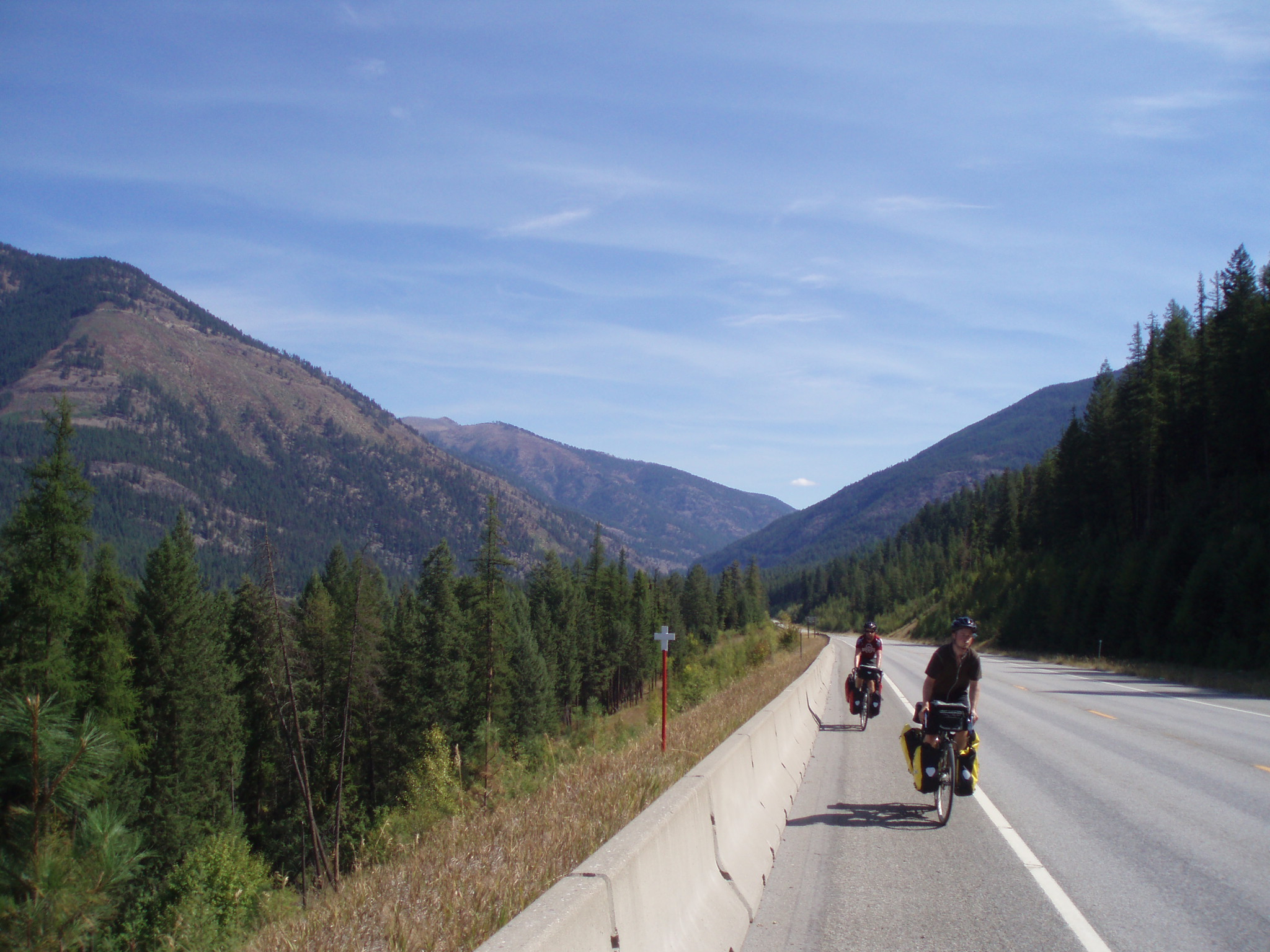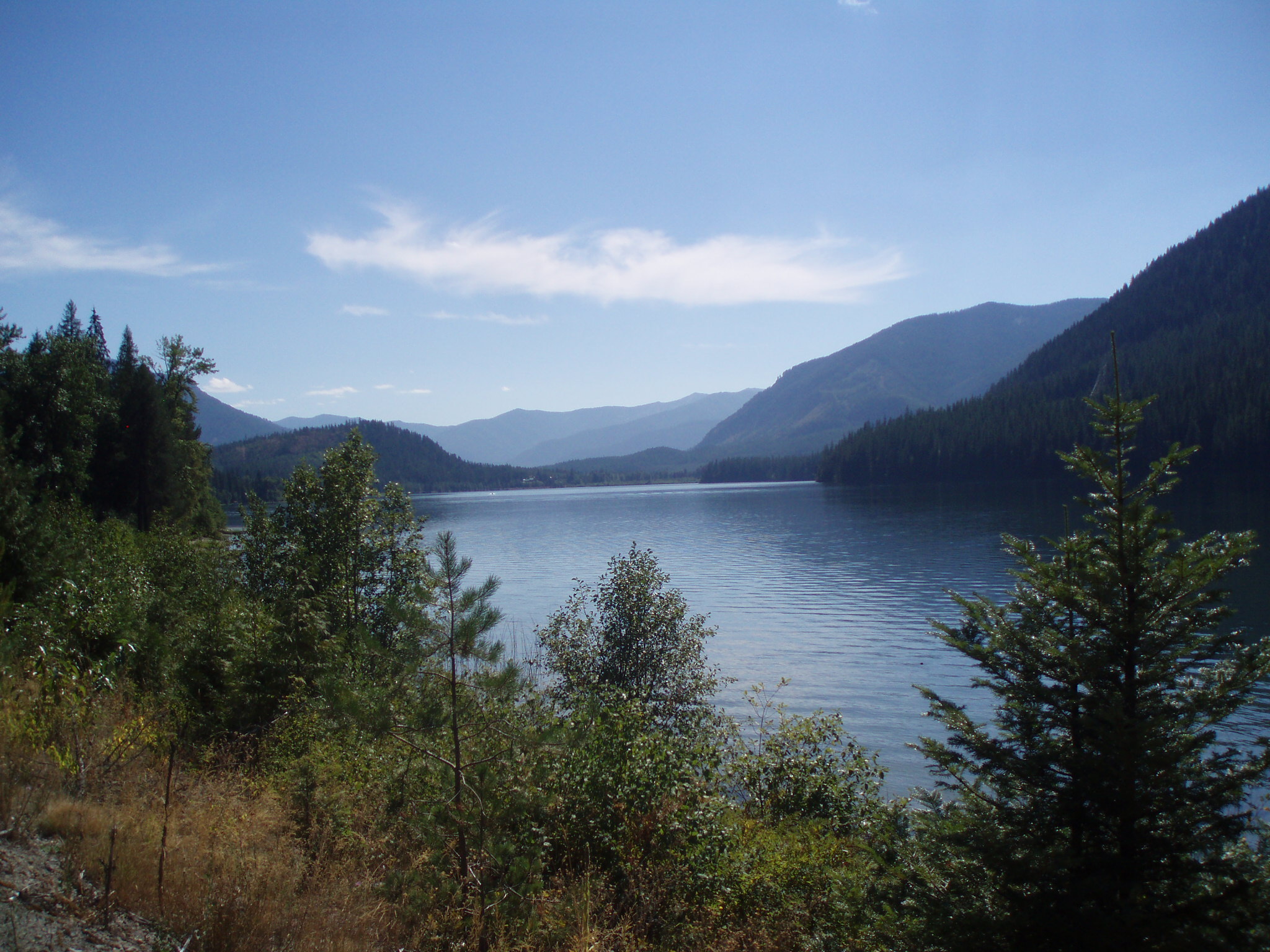 The ride out of Libby was real nice on route 2. Beautiful mountains in every direction. The rain cover for my tent went flying off my bike, luckily chuck stopped me before a disaster broke out. I got to do something about this ripped stuff sack. It's gotten a lot worse.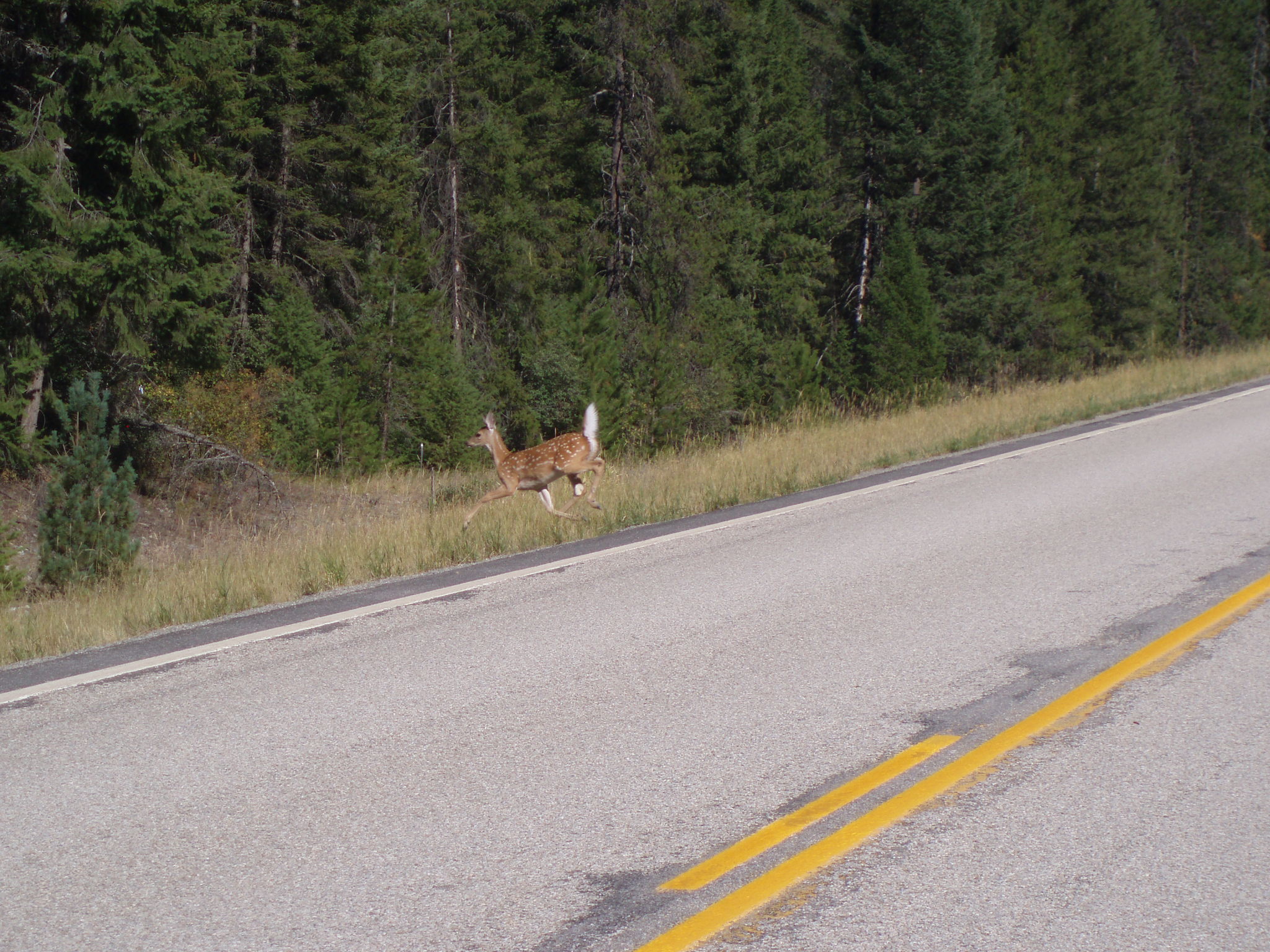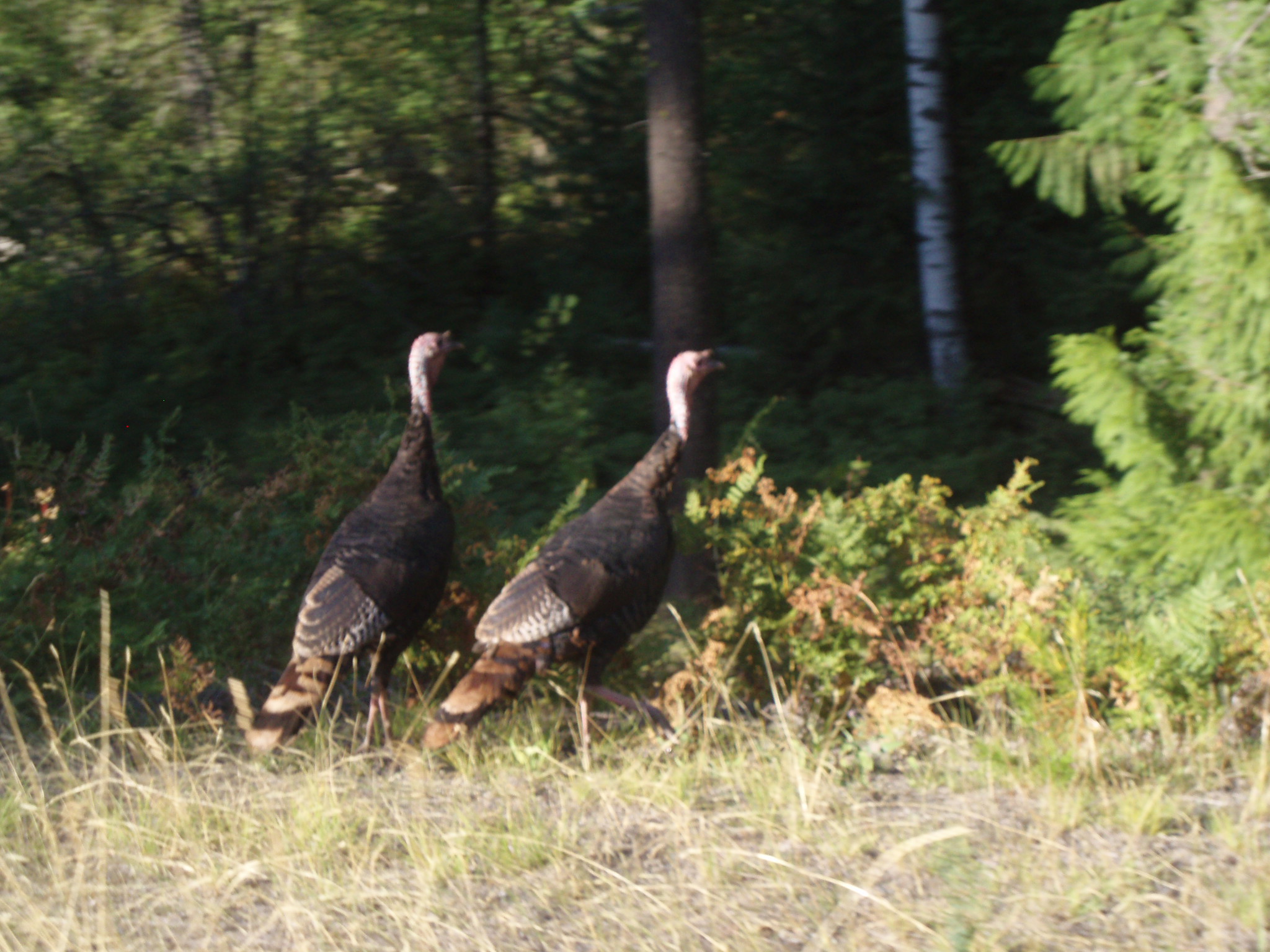 Eventually we got off route 2 and onto route 56. Route 56 was really beautiful it had light traffic except for the scary logging trucks.  Right through the cabinet mountains there were bear warnings all over the place but then I read somewhere that the grizzlies are extinct and there's only about 15 grizzlies left in the cabinet mountains.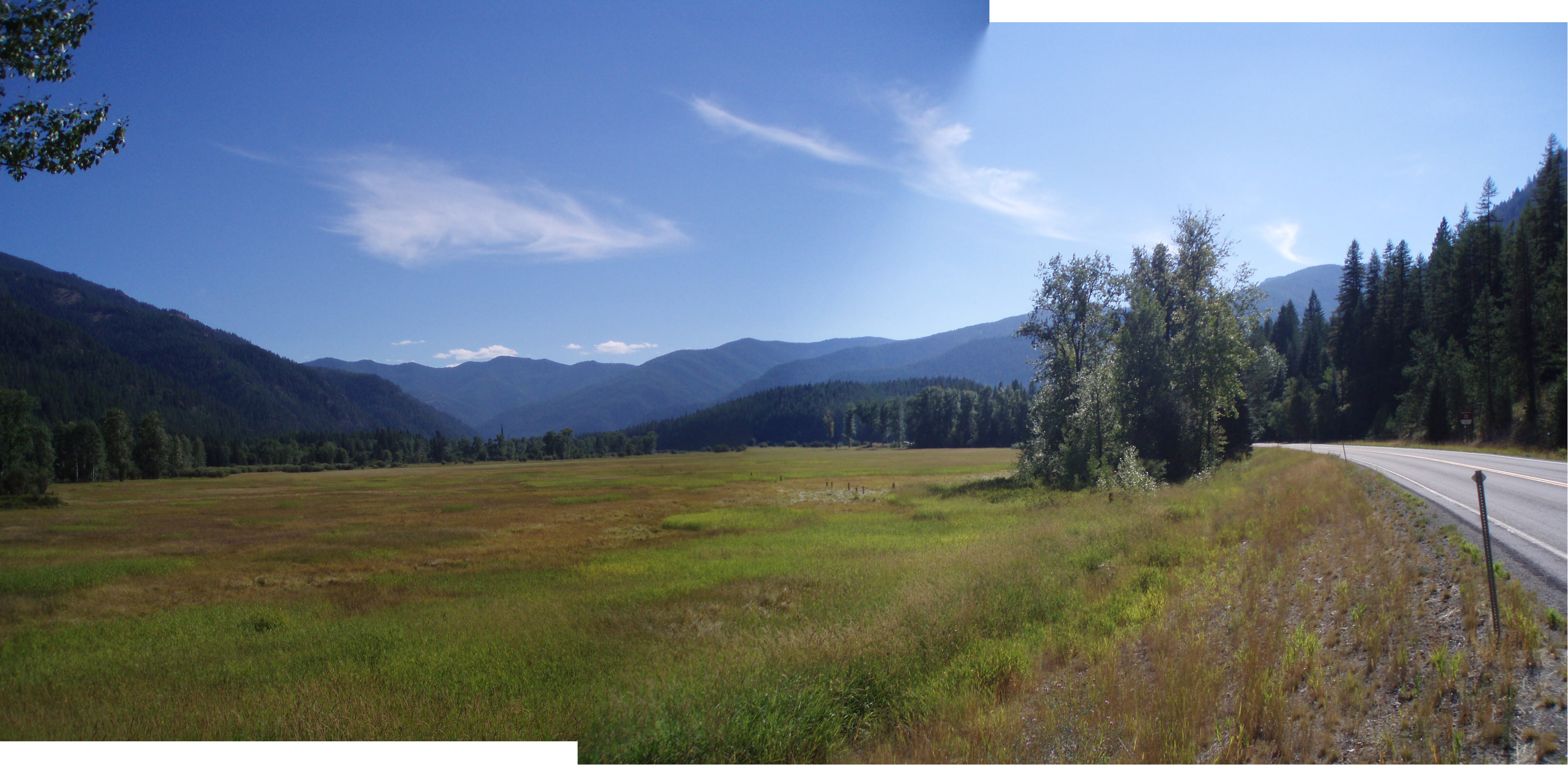 Jamie and Chuck stopped and ate at some restaurant that wasn't on the maps. I ate the sandwich that I bought at the grocery store.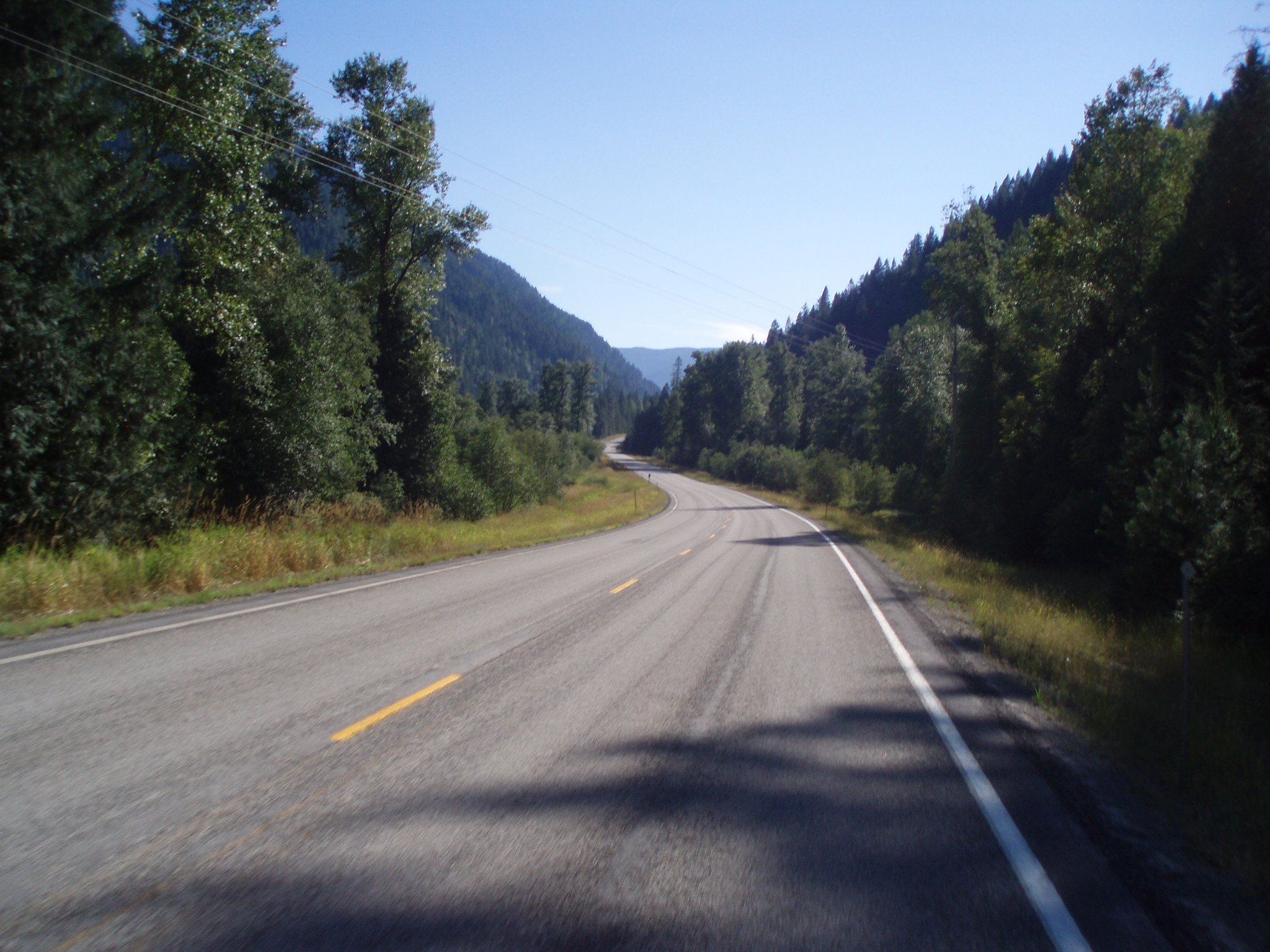 A few hours later we went past another pub that wasn't on our maps either and I saw a loaded touring bike parked on the side of the building. Jamie and Chuck didn't see the bike so they just kept riding.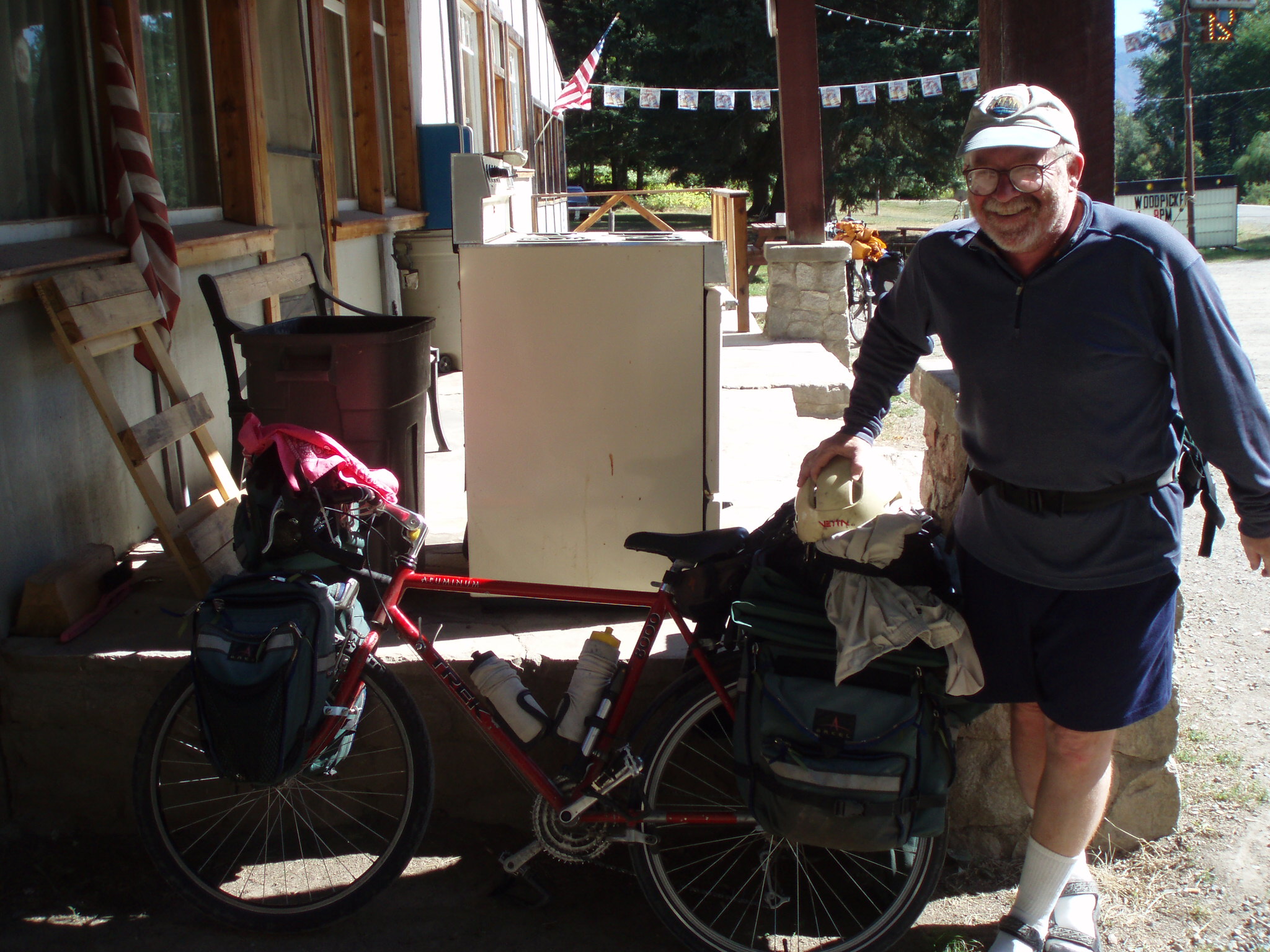 When I went inside I looked at everyone in the bar and this guy got all excited and said 'Hey you're Mike!' It turned out to be the Infamous John Egan a.k.a. Johnny Gunn! http://www.crazyguyonabike.com/JohnnyGunn
Johns left us several guestbook comments, months ago. I had no idea he was touring this summer. I sat at the bar and drank a coke with John and had a lot of fun talking bikes with him. He gave us some good advice about the trail ahead.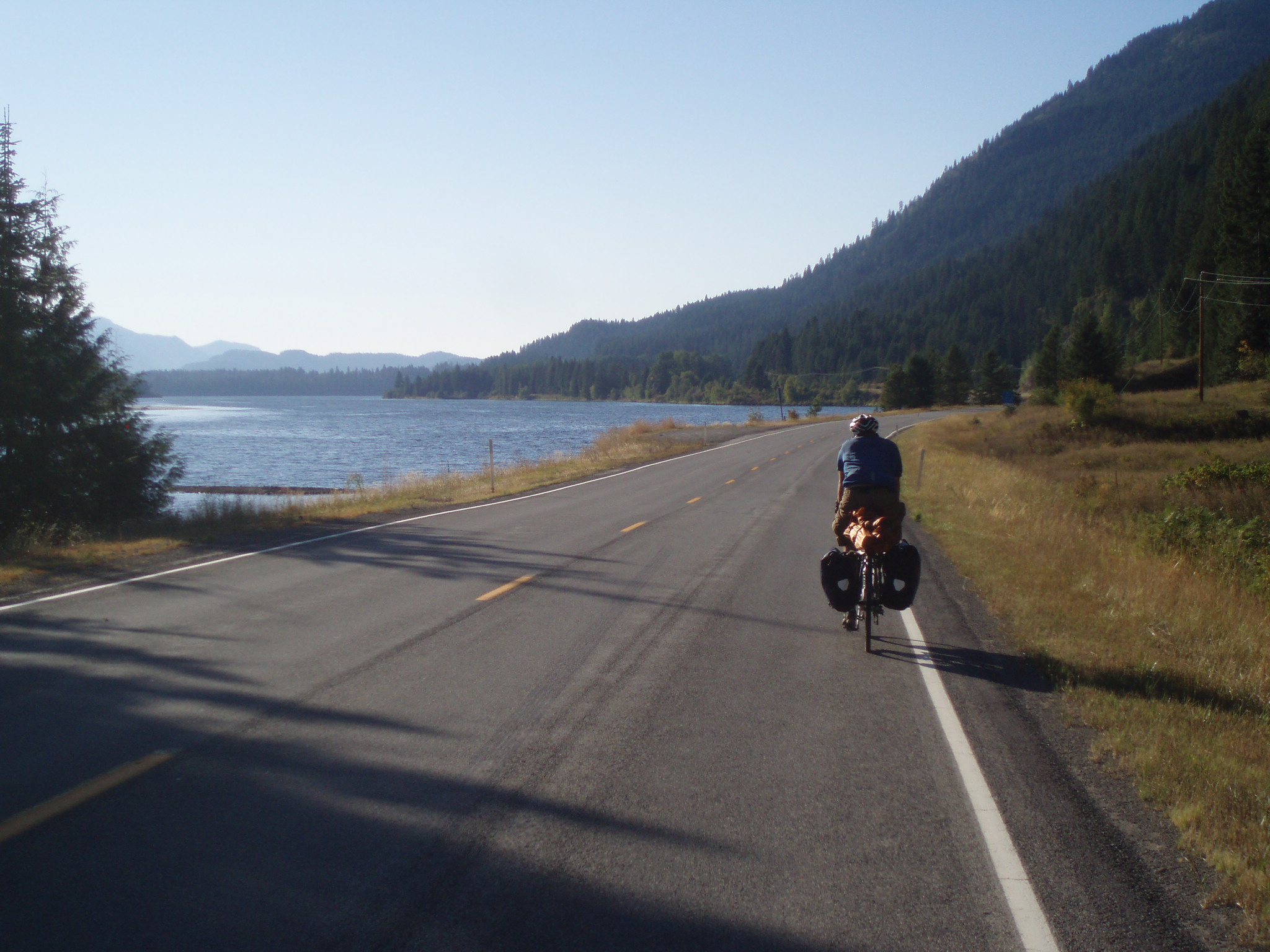 We kept riding and rode to the Idaho border, where there was only a lame National Forest sign.  Chuck and I got into a huge debate about who is in charge of the welcome to Idaho sign. It was kind of a sad moment, we wanted our Idaho sign.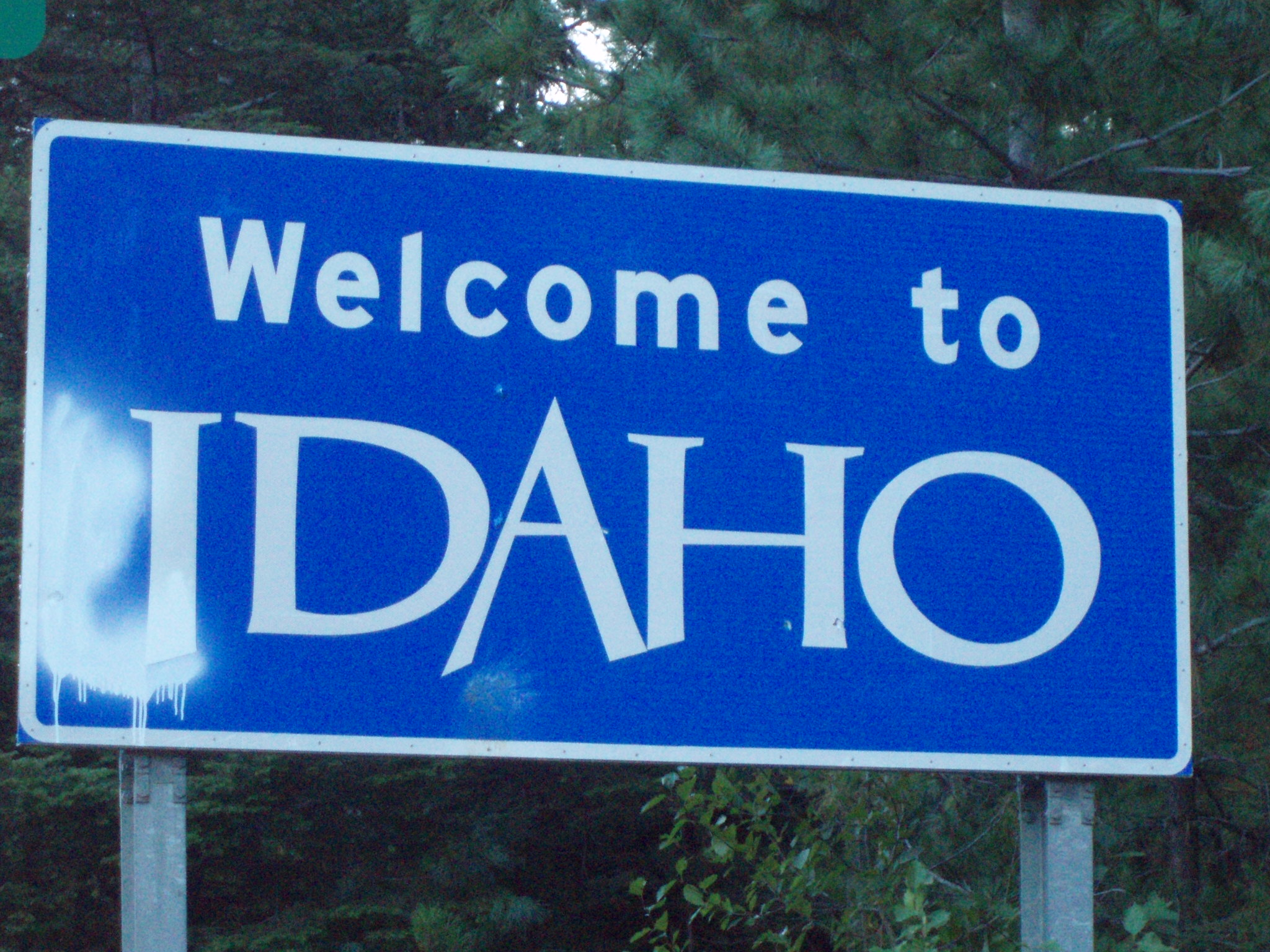 2 miles down the road at the bottom of a giant hill we got our sign.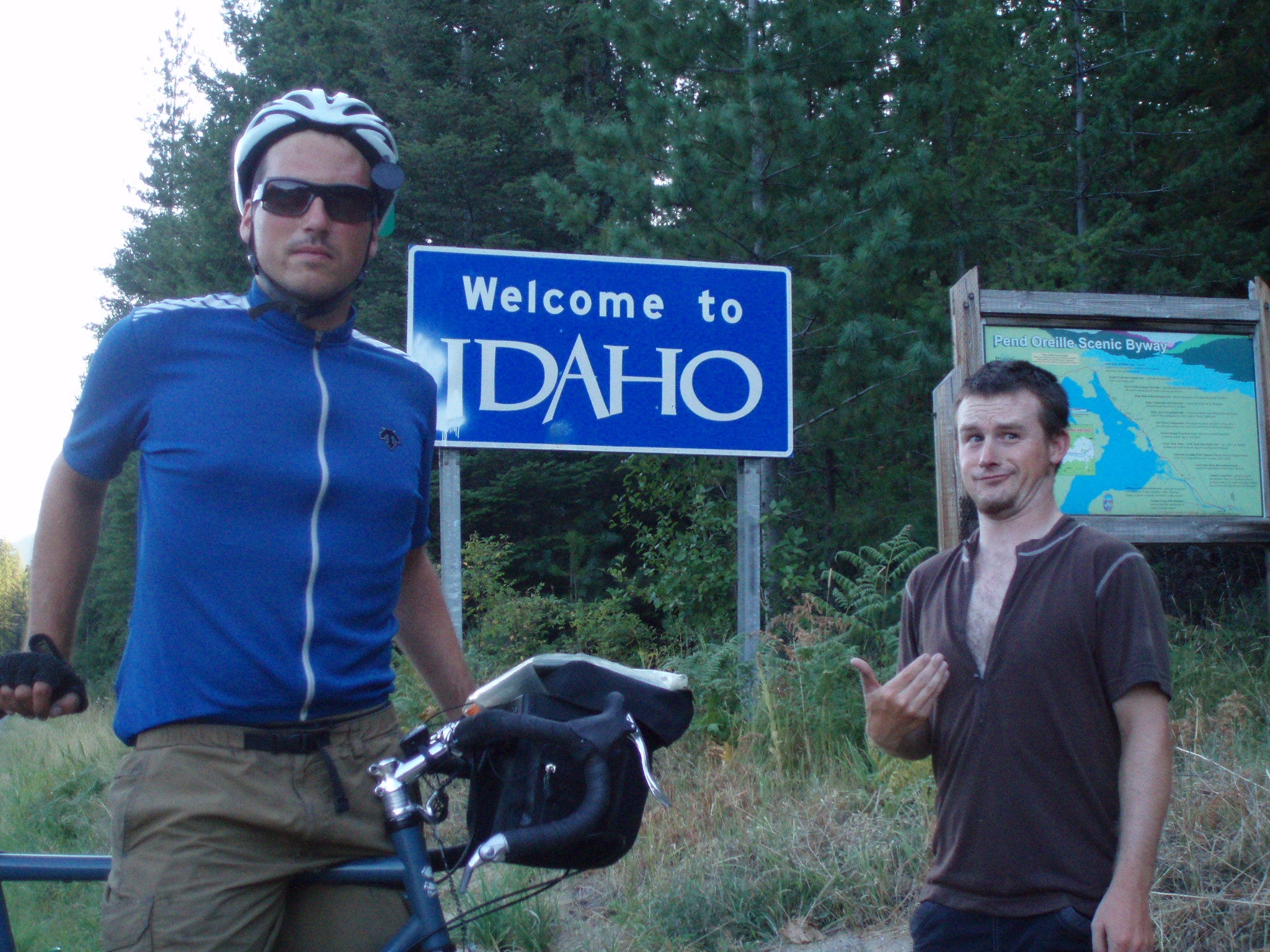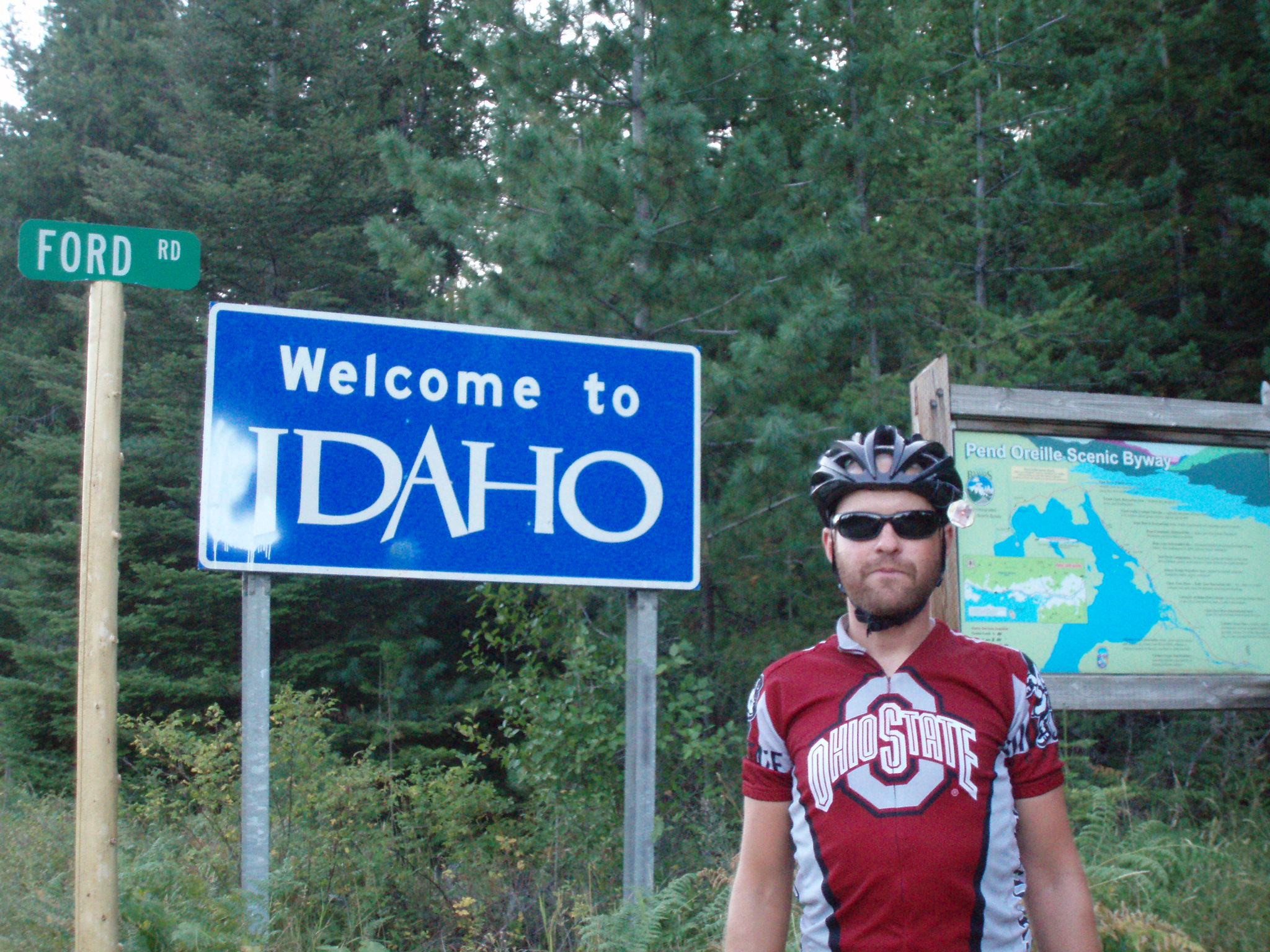 Felt so great to be in Idaho. Our 13th state of this trip!
After the border we rode another 6 more miles into the Clark Fork. There was no free camping in Clark Fork just an RV park. Jamie and chuck stopped at the RV Park and they wanted $30 to camp. Mike Riscica rode around town and found the town park. I saw some lady walking her dog and I chatted her up. She said it shouldn't be a problem if we camped here tonight. Then she found the lady who owned the property and got the A-OK for us to camp there.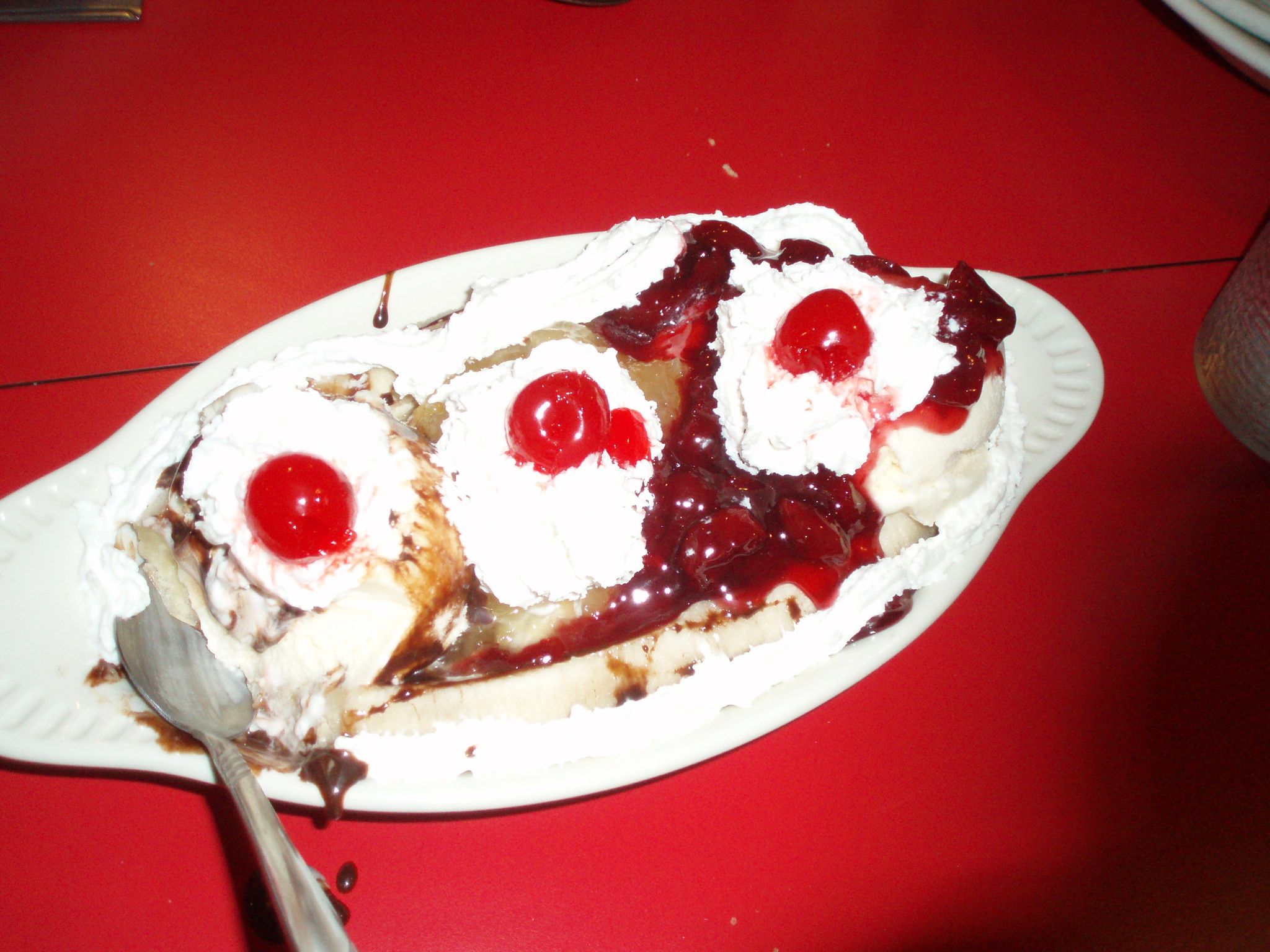 I rode back into town and found Jamie and Chuck. We ate dinner at this restaurant where the sign said 'Where the Food is Fun!' and we all had a lot of fun eating there. Everything was delicious. After dinner we opted to just get giant ice creams instead of the beers we have been talking about all day long.
After dinner we just setup our tents and passed out immediately.
     Click Here to Visit The Table of Contents
     Click Here to Visit Previous Page: Day 72: Eureka, MT to Libby, MT
     Click Here to Visit The Next Page: Day 74: Clark Fork, ID to Sandpoint, ID