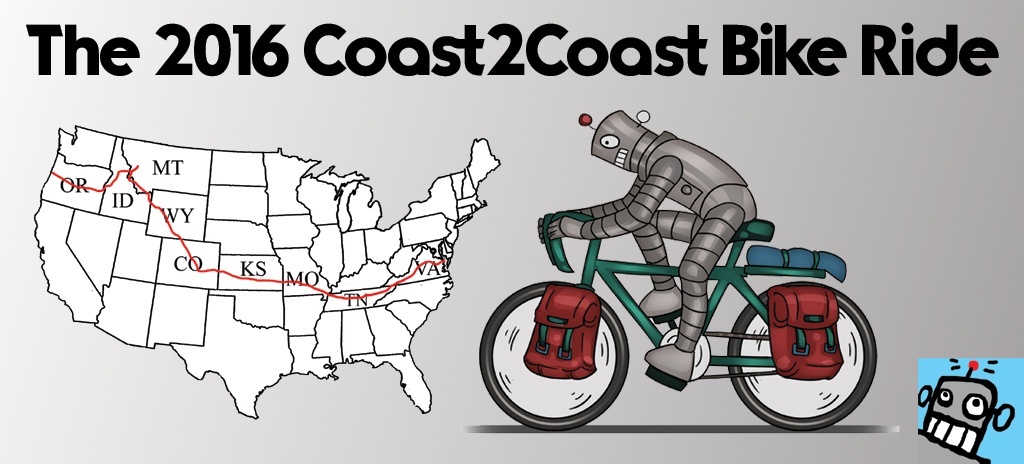 Click Here to Visit The Table of Contents
Click Here to Visit Previous Page:  Sleeping In A Stretch Limousine – Day 43
Click Here to Visit The Next Page: Rolling Into Guffey Colorado – Day 45
Day 44
Pueblo, CO To Canon City, CO
July 6, 2016
55.8 Miles for the day
2,281.3 Total miles for trip
4:20 Ride Time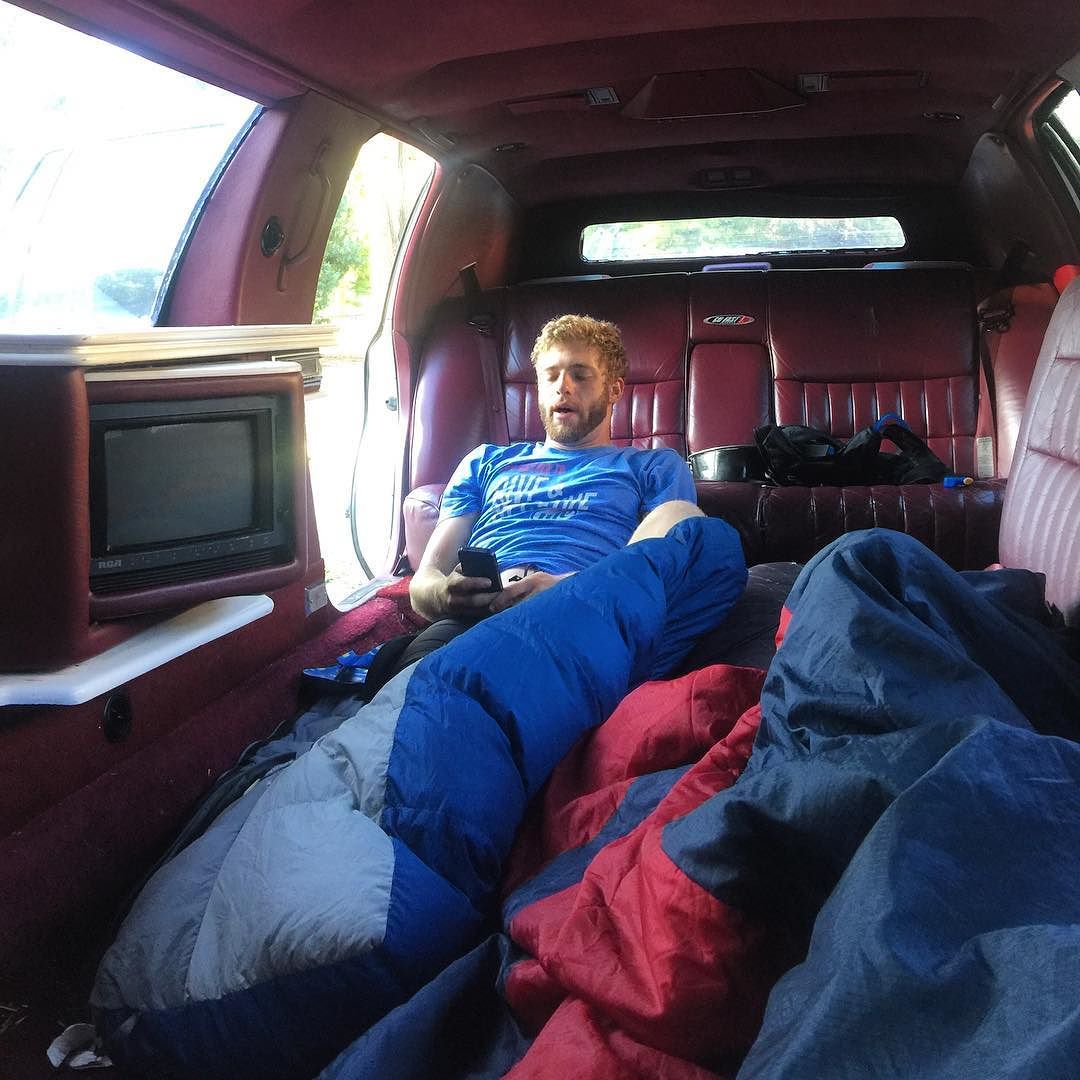 Austin and I slept great in the limo last night. At one point last night Eric said "you can sleep in the house if you want, but I think you should sleep in the stretch limo cause it's a lot funnier!" And he's right, it was pretty funny sleeping in a stretch limo.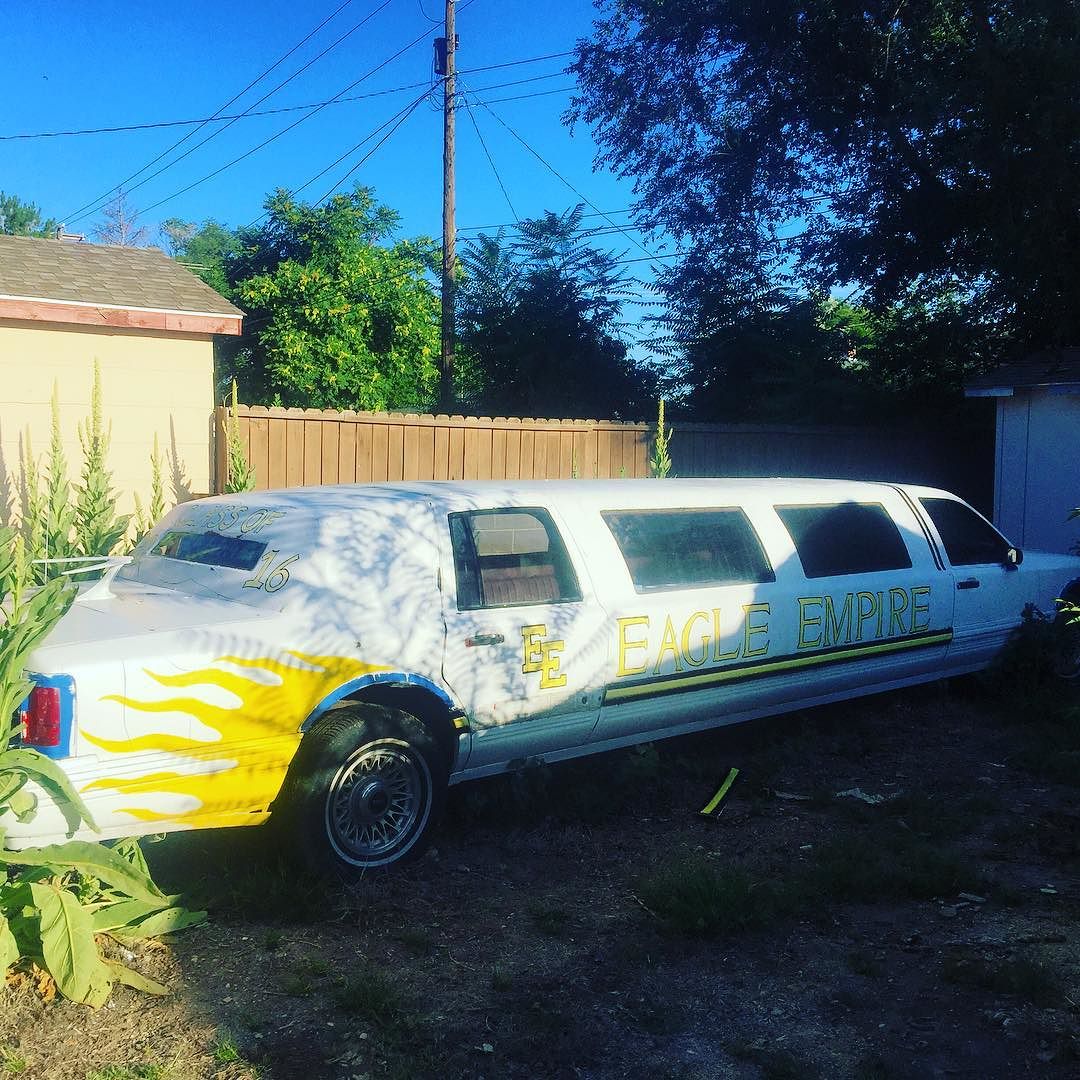 Austin James and I went back to the daily grind cafe for breakfast before riding out.  Today's plan was to ride to Canon city and find a free place to camp.  All day long the tailwind followed us each time we changed directions.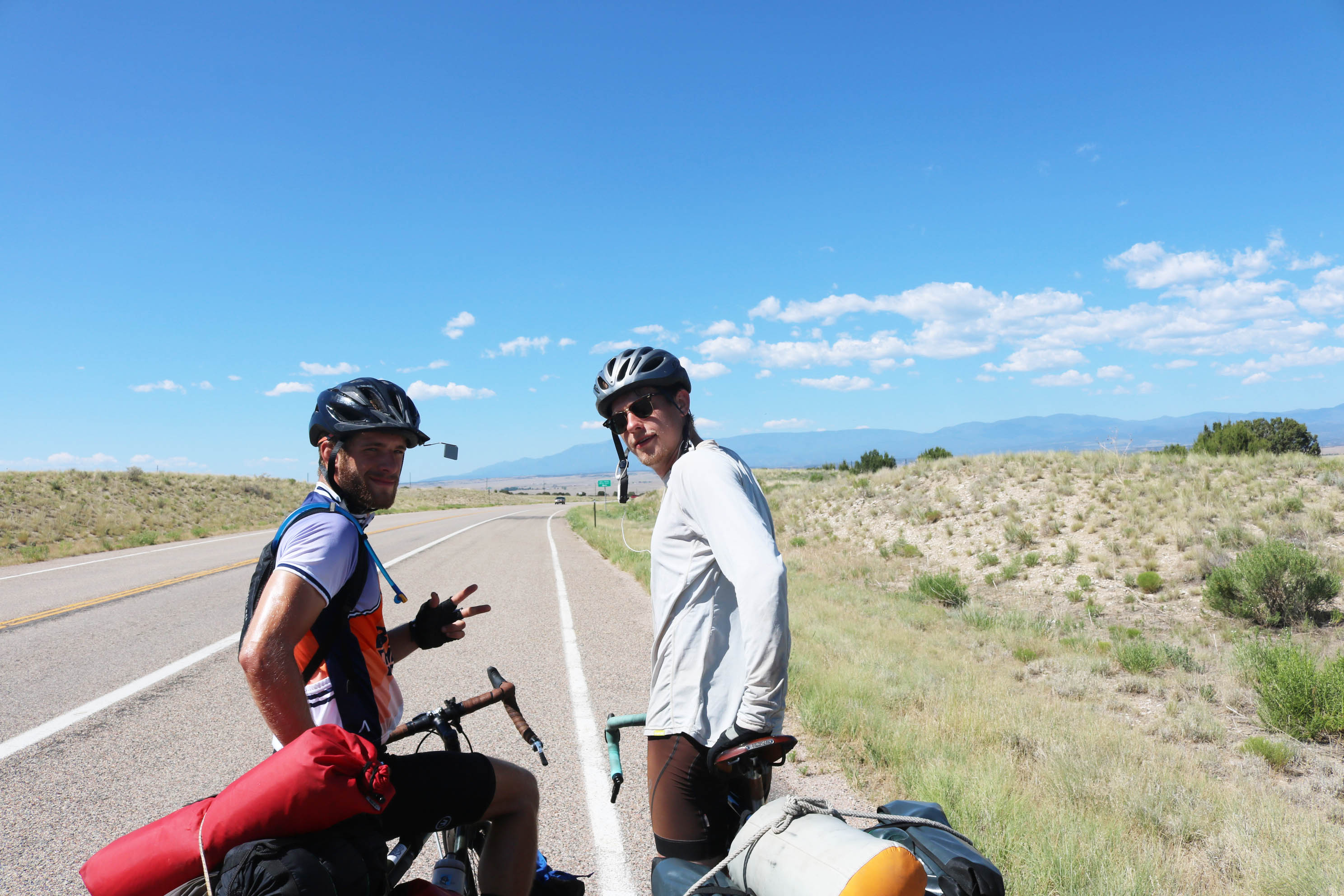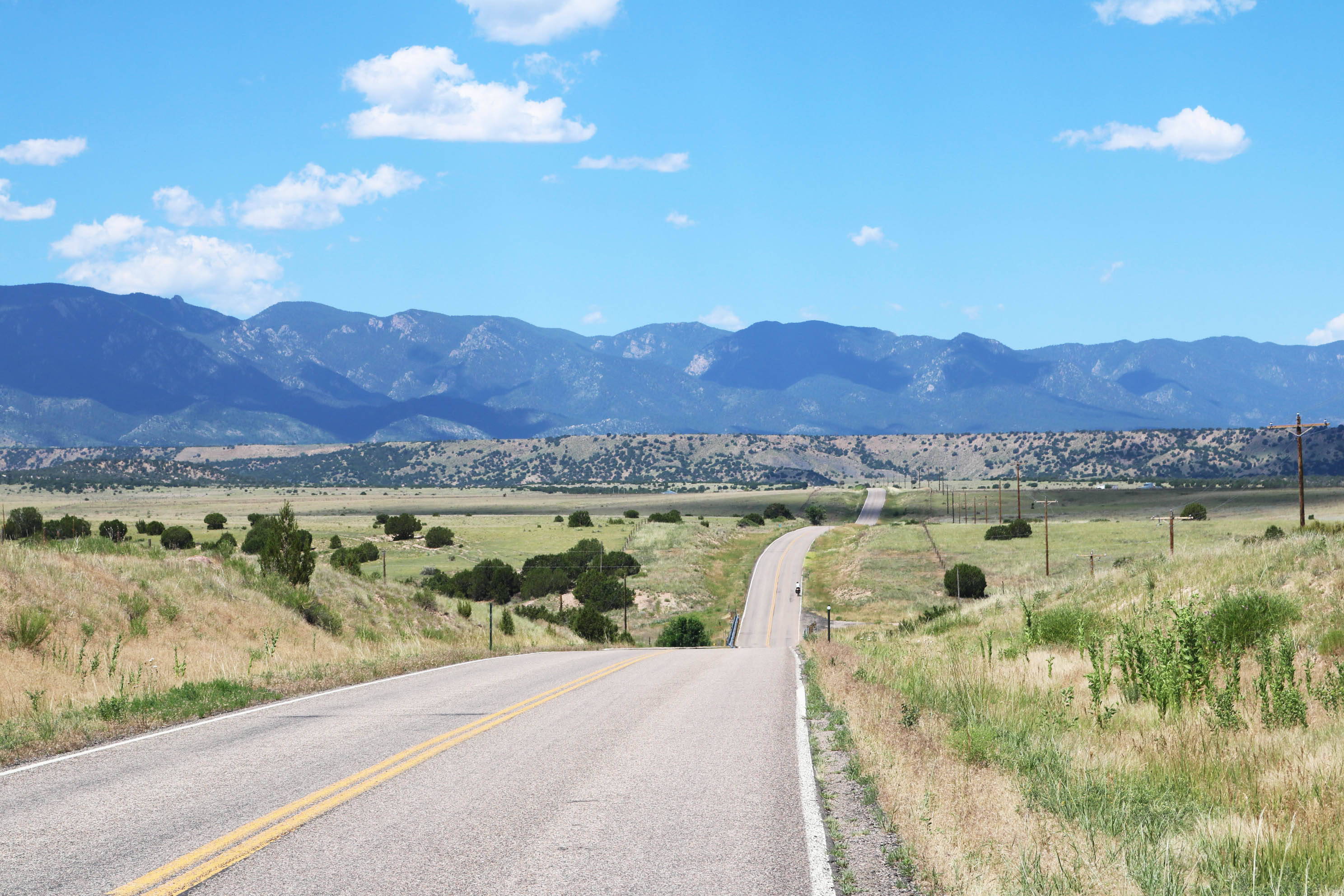 The 3 of us had lunch at Carl's Jr and it was really delicious. At one point during lunch I said something about riding another 40 miles. Some really overweight man who looked really confused butted into our conversation and said "Excuse me, did you said you were going to ride your bikes 40 miles"
And I was like "uhhhh, Yah!?!!!" And we all laughed at him.
And he just disappeared after we all looked at him like he was crazy.
I turned to the people sitting next to us and said "I can ride 40 miles in my sleep."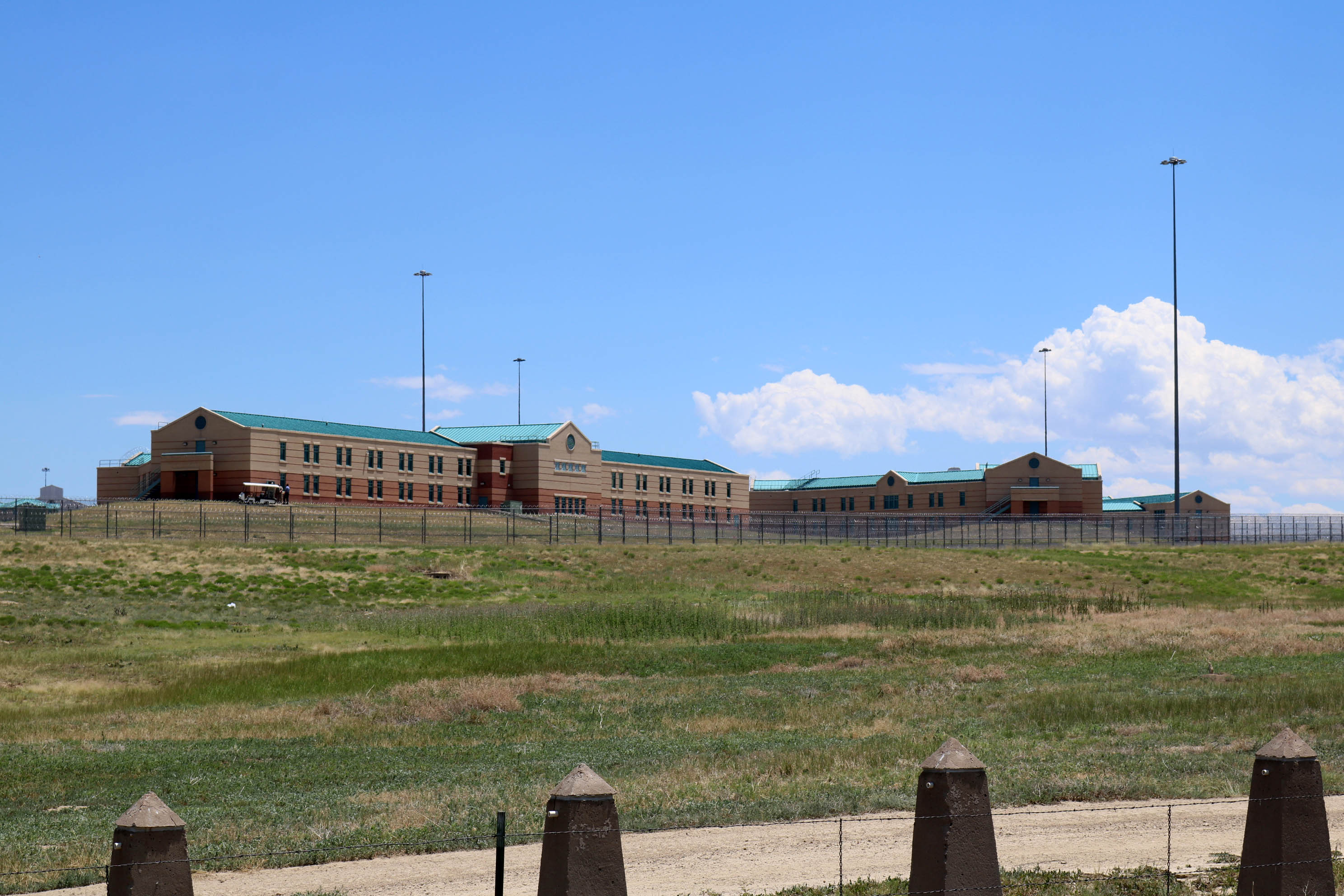 We rode right past the federal prison in Florence Colorado. Lots of scary criminals are locked up in here.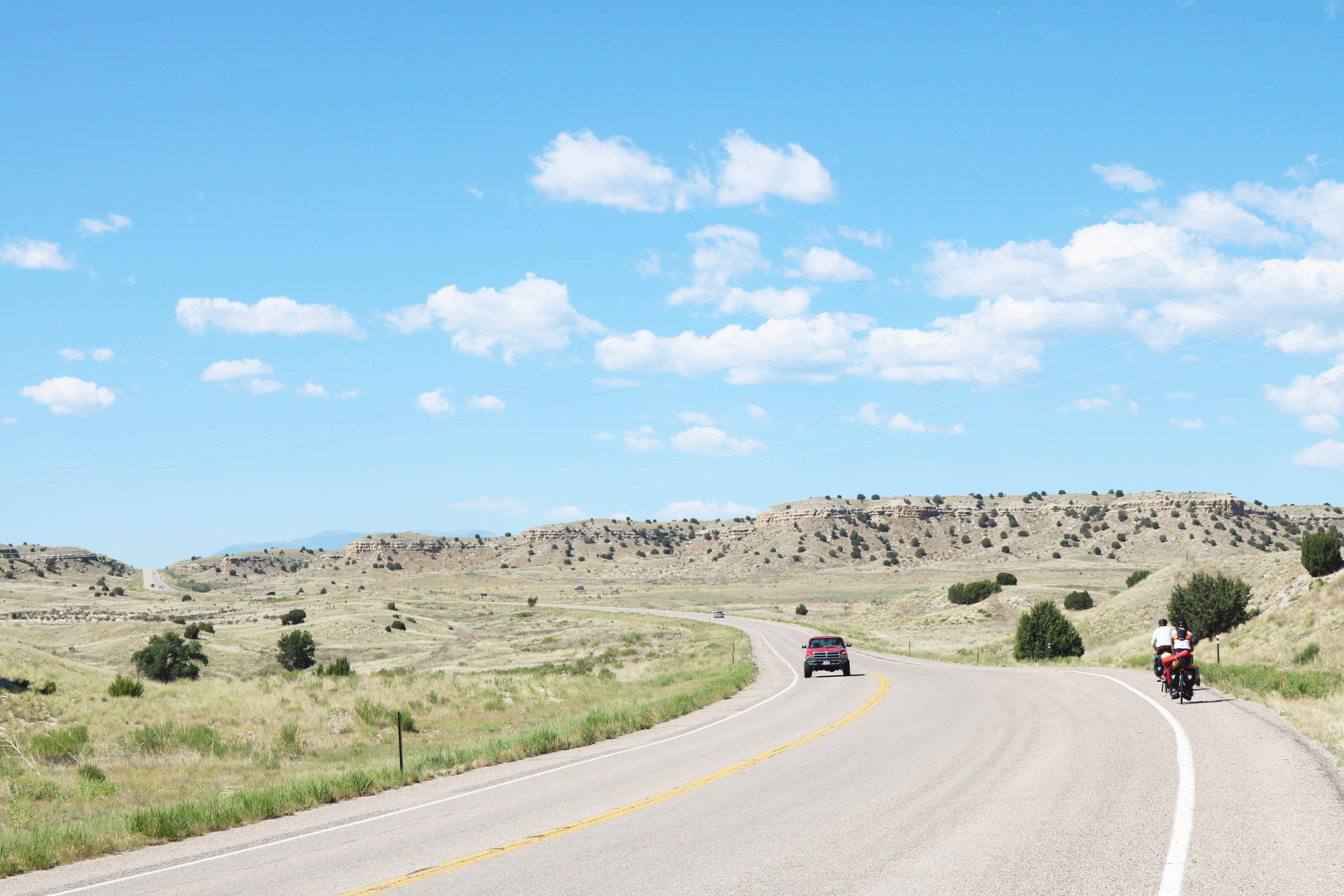 When we got to downtown canon city we just hung out for the rest of the day. The brewery, bike shop/coffee shop and the pizza place were all across the street from each other.
I worked on blog posts for a few hours and wrote a glowing letter of recommendation for one of my friends who is pursuing an architecture scholarship.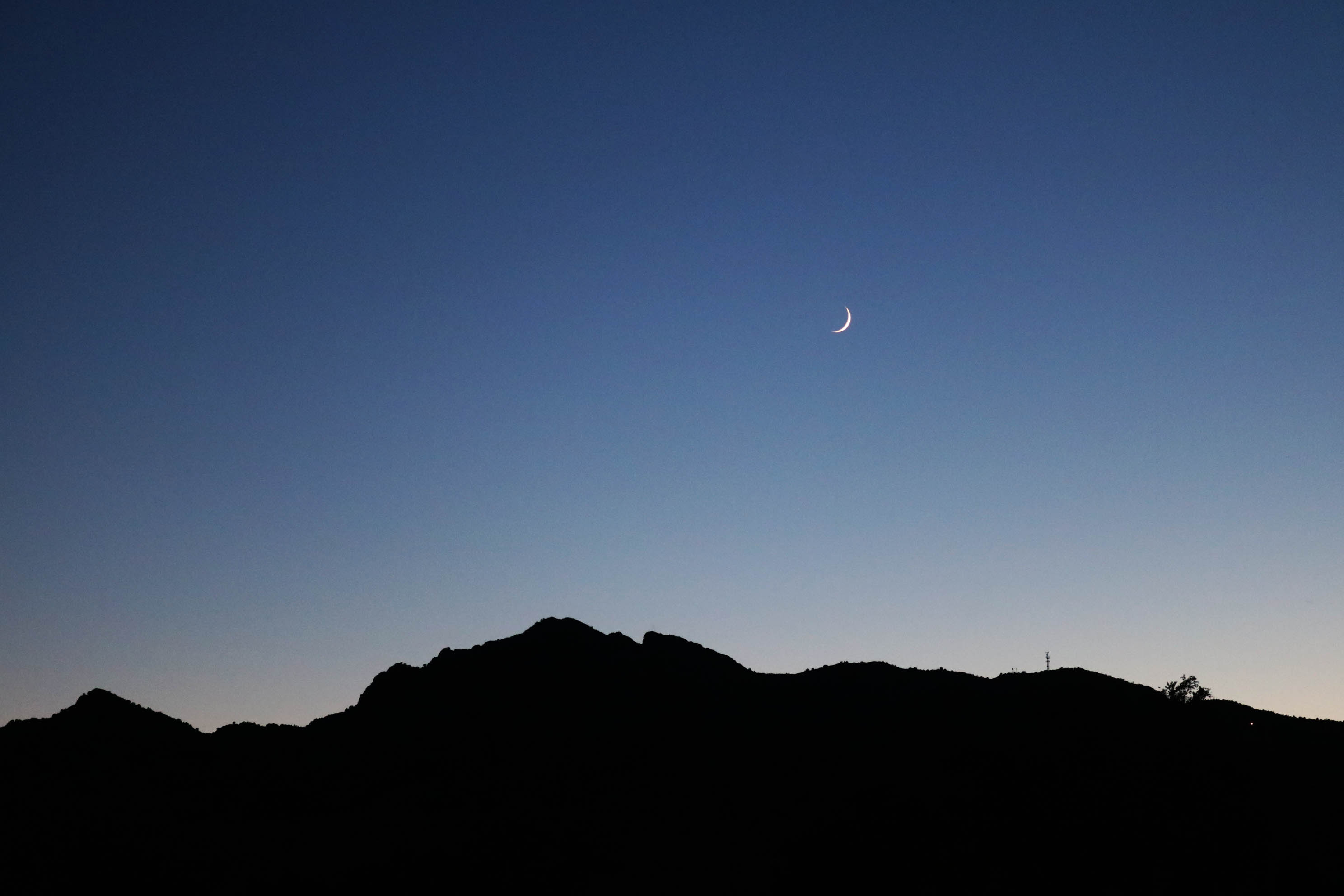 At the bike shop/coffee shop we got into a conversation with the local dentist. James, Austin and I all told him our stories. When we told him we hadn't figured out where we were staying yet and it was almost 6pm, he said we could crash in the grassy backyard behind his office.
So that's what we did. It was so nice we didn't even need tents.
Here are some extra pictures from the day.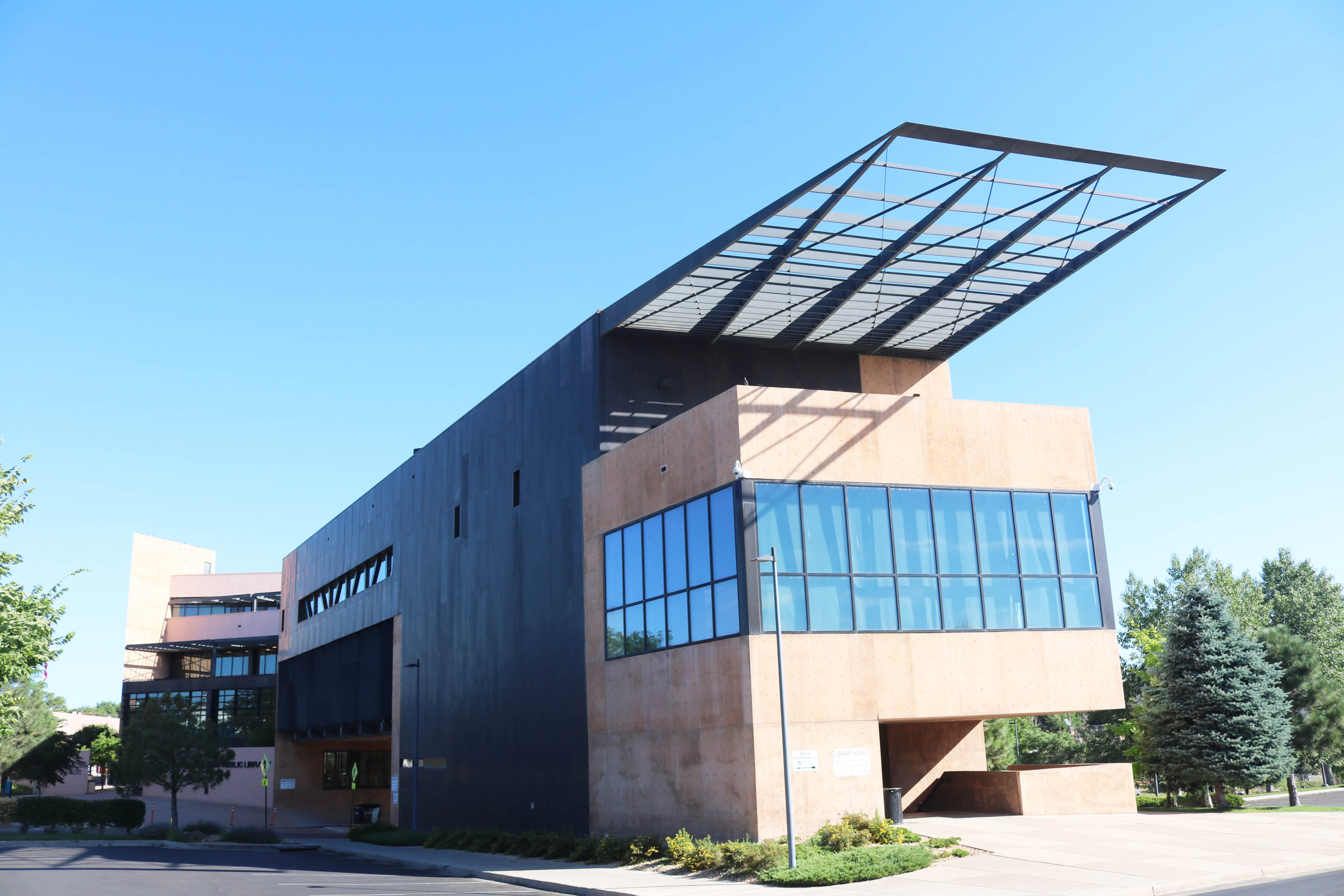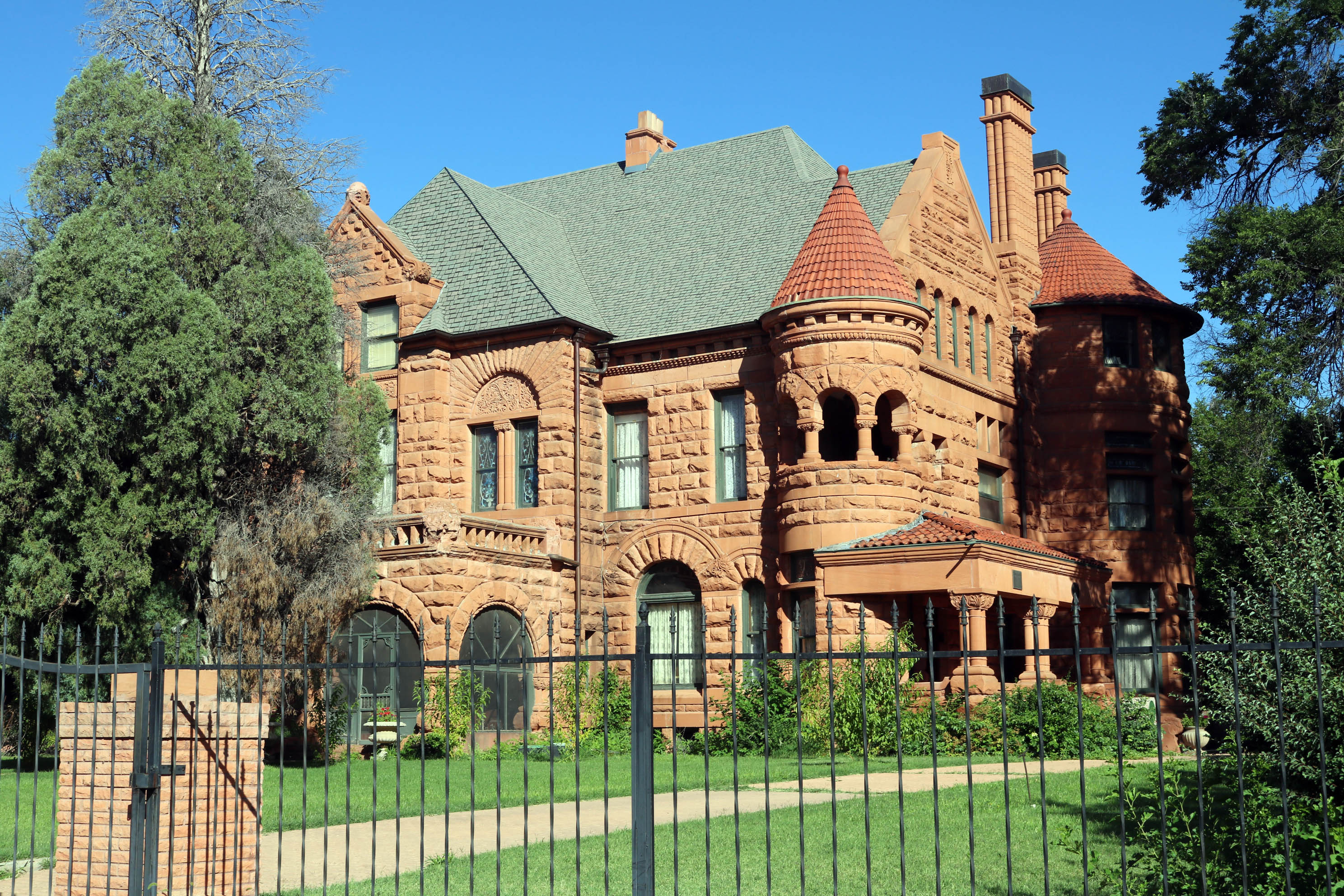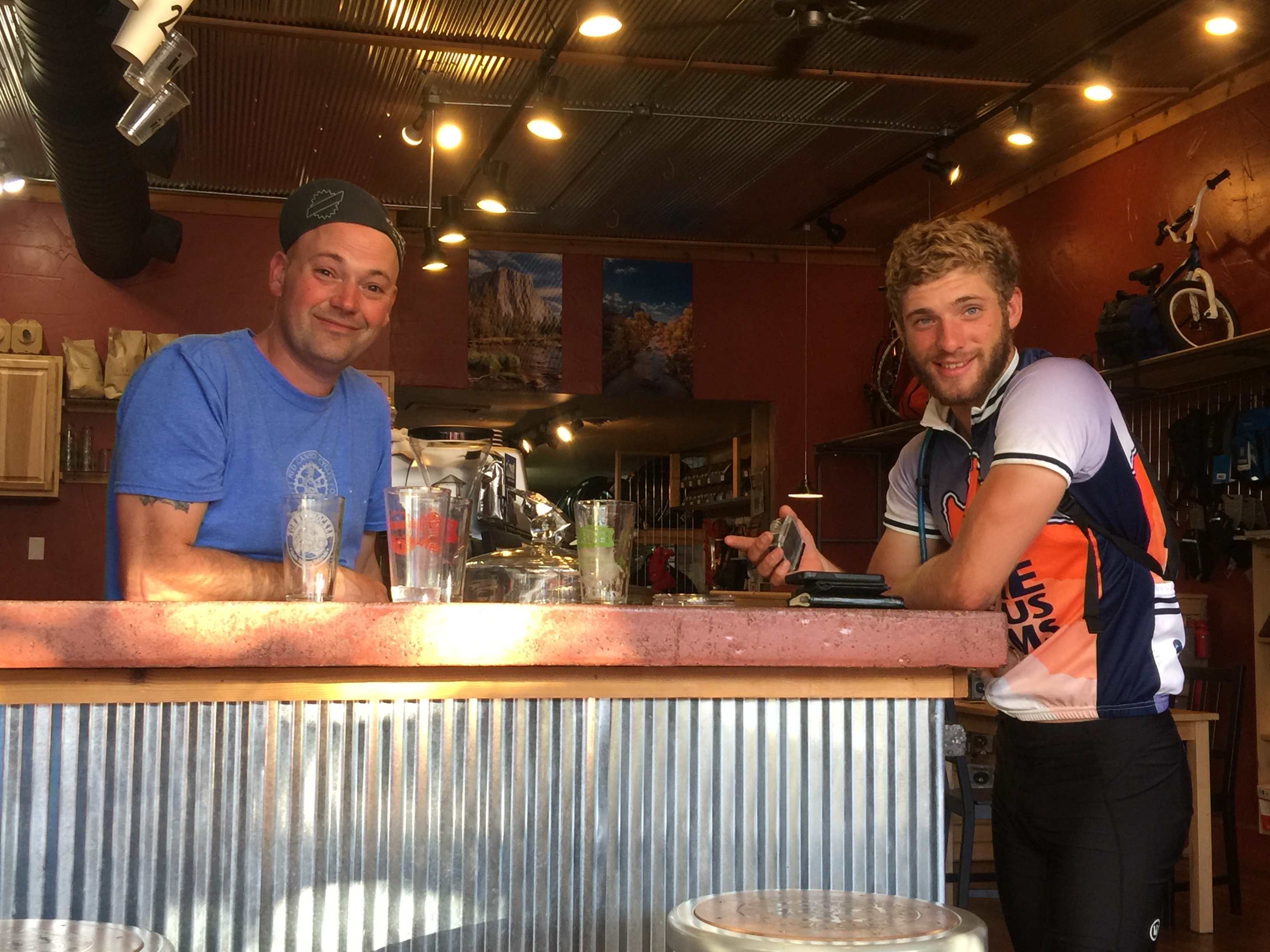 Click Here to Visit The Table of Contents
Click Here to Visit Previous Page:  Sleeping In A Stretch Limousine – Day 43
Click Here to Visit The Next Page: Rolling Into Guffey Colorado – Day 45