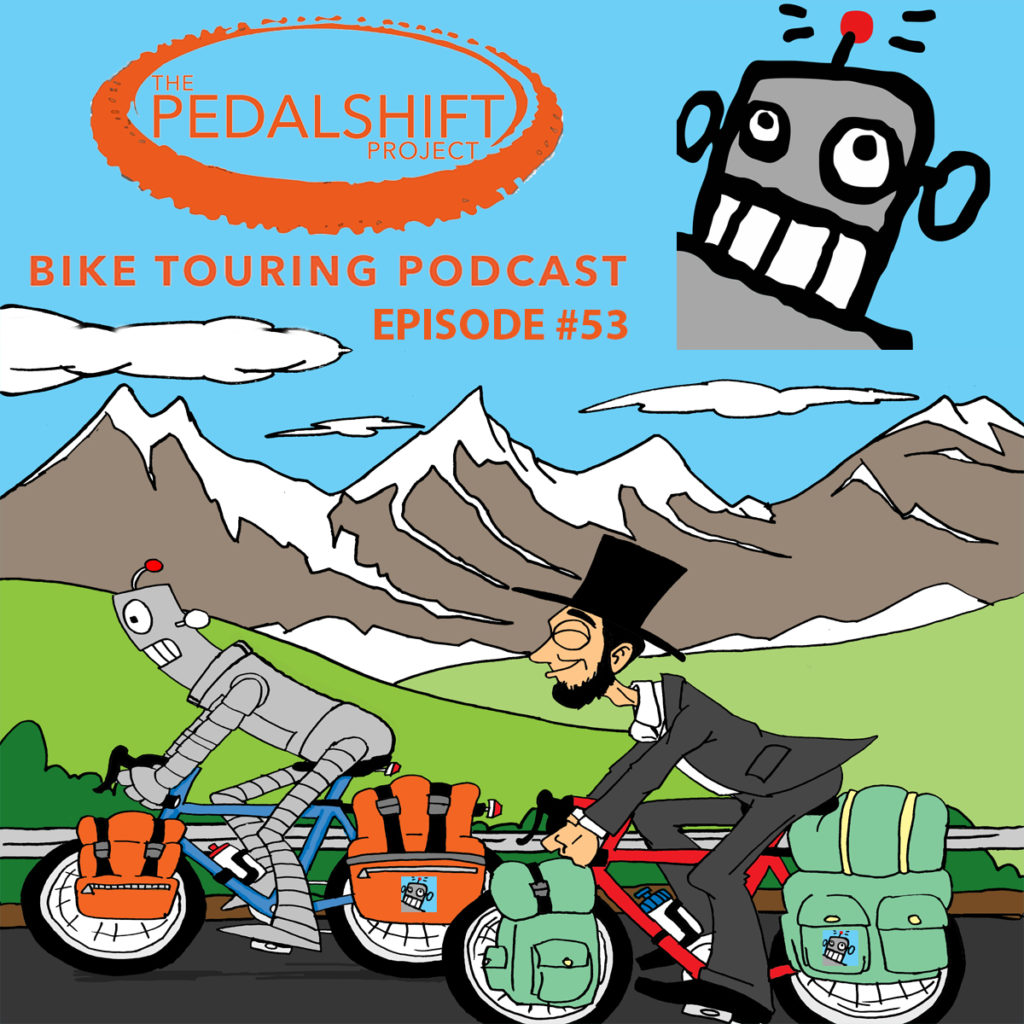 Click Here to Visit The Table of Contents
Click Here to Visit Previous Page: The End of Miles – Day 74
Click Here to Visit The Next Page: 
Tim Mooney is one of my favorite bicycle tourists. All summer long, I listened to the PedalShift podcast while I was bicycling across America. It quickly became my favorite. What I love most about this podcast is Tim's fun attitude and also how much attention he pays to the details. As a fellow nerd, I truly appreciate it and I have learned a ton about bicycle touring from listening to this podcast  and hearing Tim's insight.
While I was cycling, Tim followed me across America and kept mentioning my tour on the podcast, which I am truly grateful for.
Last week Tim and I sat down to discuss my bike ride this summer and recorded episode 58 for the PedalShift Podcast. Which you can find here:
http://pedalshift.net/2016/09/pedalshift-058-bike-touring-across-america/
Tim and I also met up a few weeks prior and both appeared on the The Sprocket Podcast Episode #313, with Brock and Aaron. This was right before Tim was about to tour the Pacific Coast.