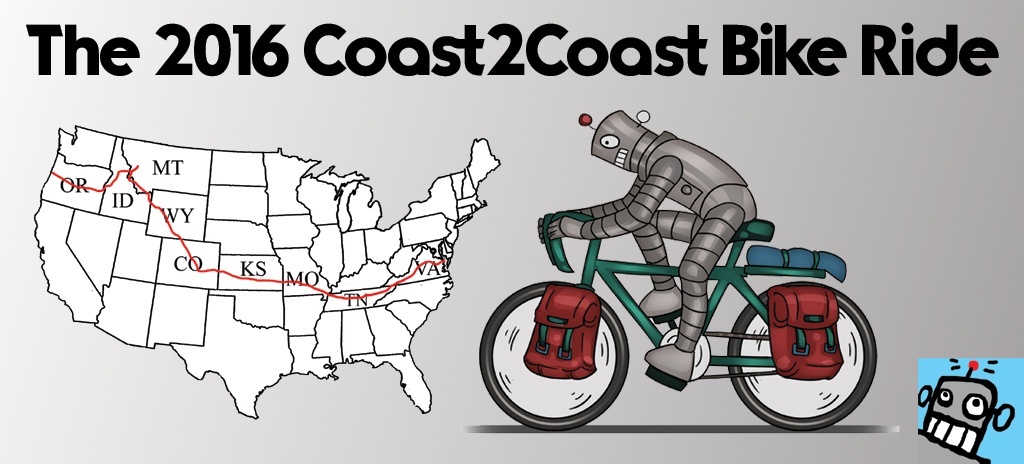 Click Here to Visit The Table of Contents
Click Here to Visit Previous Page:  1,800 Miles of Suntan On My Skull – Day 38
Click Here to Visit The Next Page: Links to Summer 2016 Bicycle Touring Journals
Day 39 Larned, KS To Dighton, KS
July 1, 2016
98.9 Miles for the day
1,960.6 Total miles for trip
6:39 Ride Time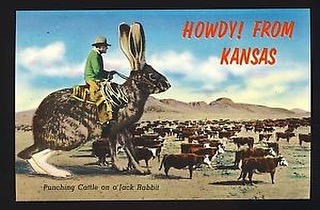 Today is July 1st, the first thing I did was post a Rabbit Rabbit picture on social media. It says: Punching cattle on a Jack Rabbit!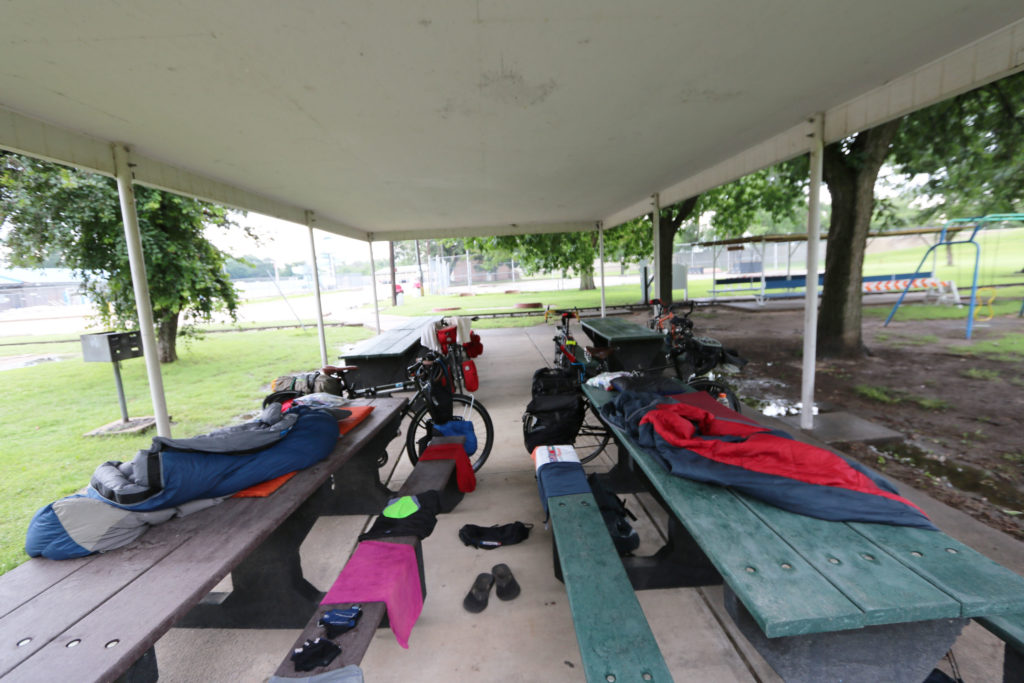 Yeah, so it rained in the middle of the night pretty hard. Austin and I slept on the picnic tables. I got a little bit wet sleeping on top of the picnic table, but I didn't care. I would rather get a little bit wet then have to deal with all the tent bullshit. In the morning Austin and I packed up really fast and were ready to roll way before our eastbound friends.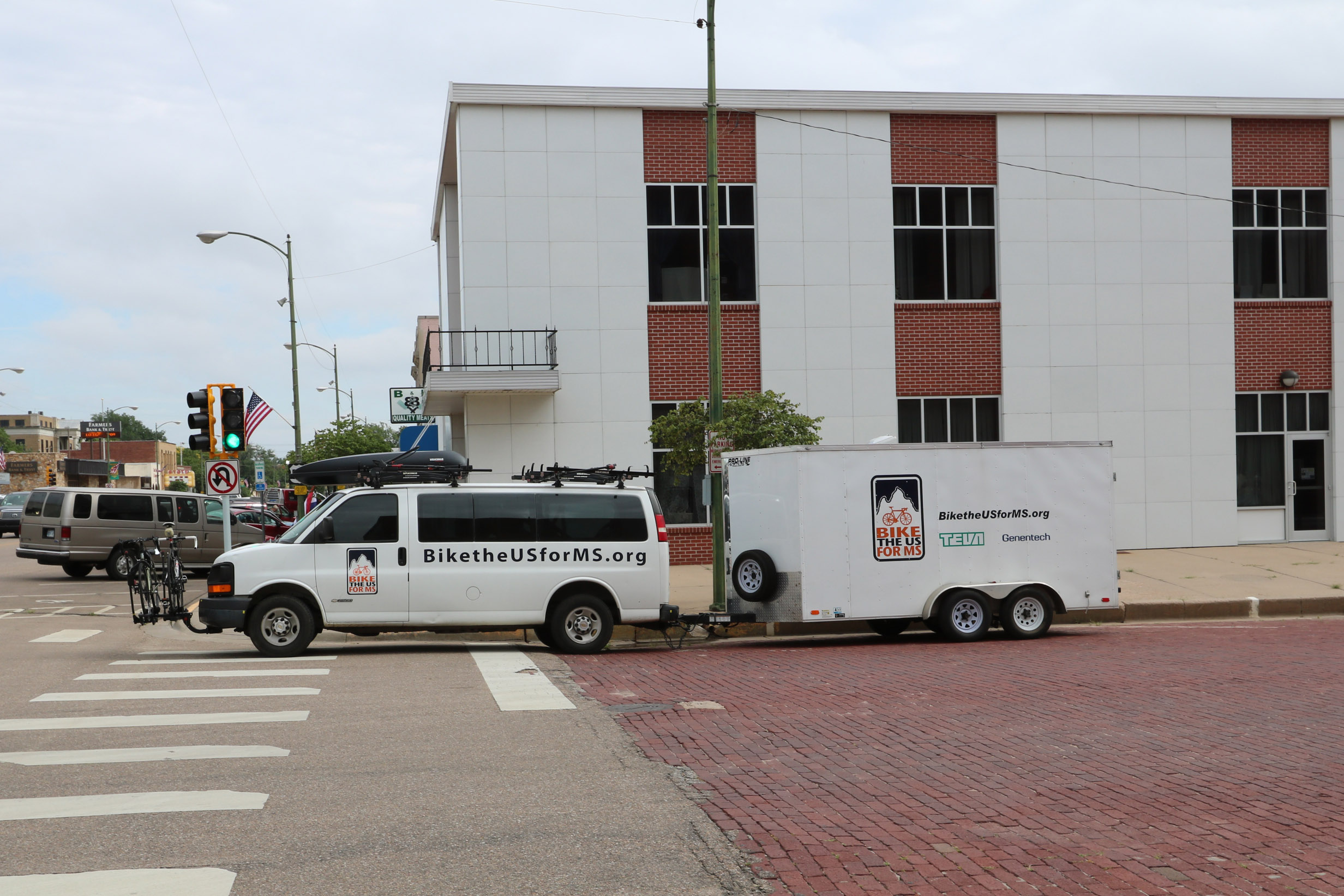 We had breakfast at a place called Sweets and Eats and it was one of the best breakfasts of the trip. Leaving breakfast I saw the Bike The US For MS Van roll by and got super excited. I have been following their crew on Instagram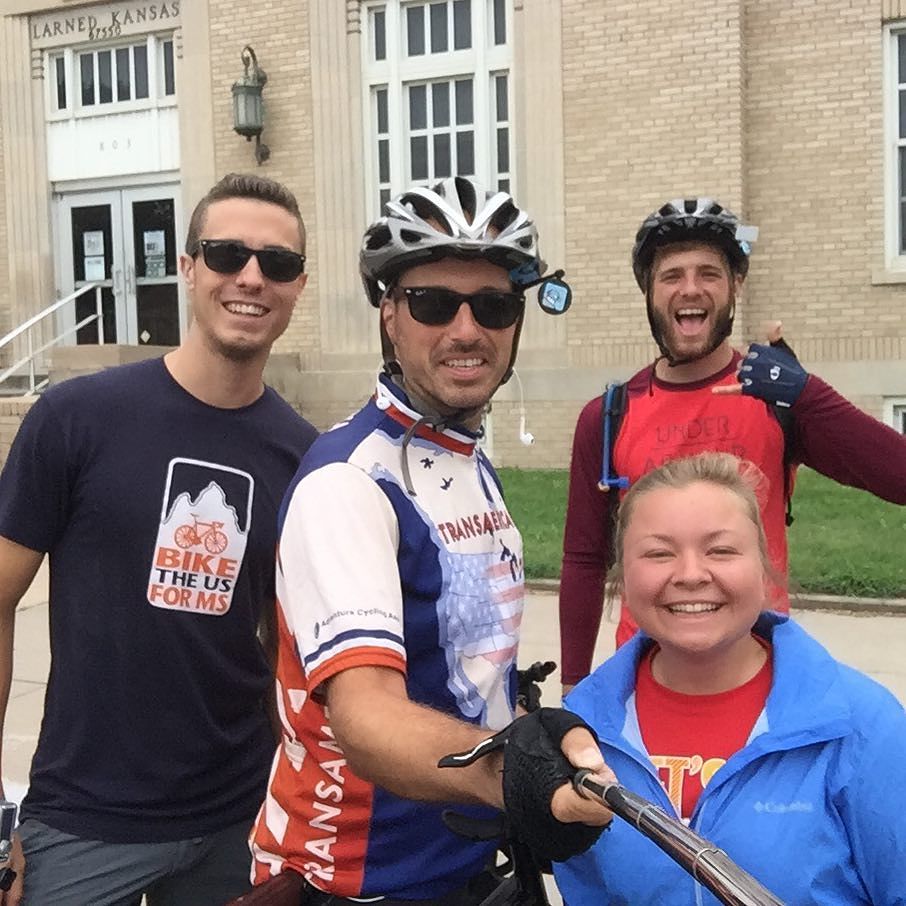 Riding out of town we caught them at the post office collecting all their mail. We chatted with Mike and Amanda for awhile. They are awesome! They told us all about their trip. It sounds like the Bike The US For MS is a ton of fun. Mike gave Austin and I some extra MS Bike Jerseys he had. They look and feel super great! Nicest gift ever! I gave them a ton of Dude stickers. Hopefully we'll see them again. Maybe in Pueblo!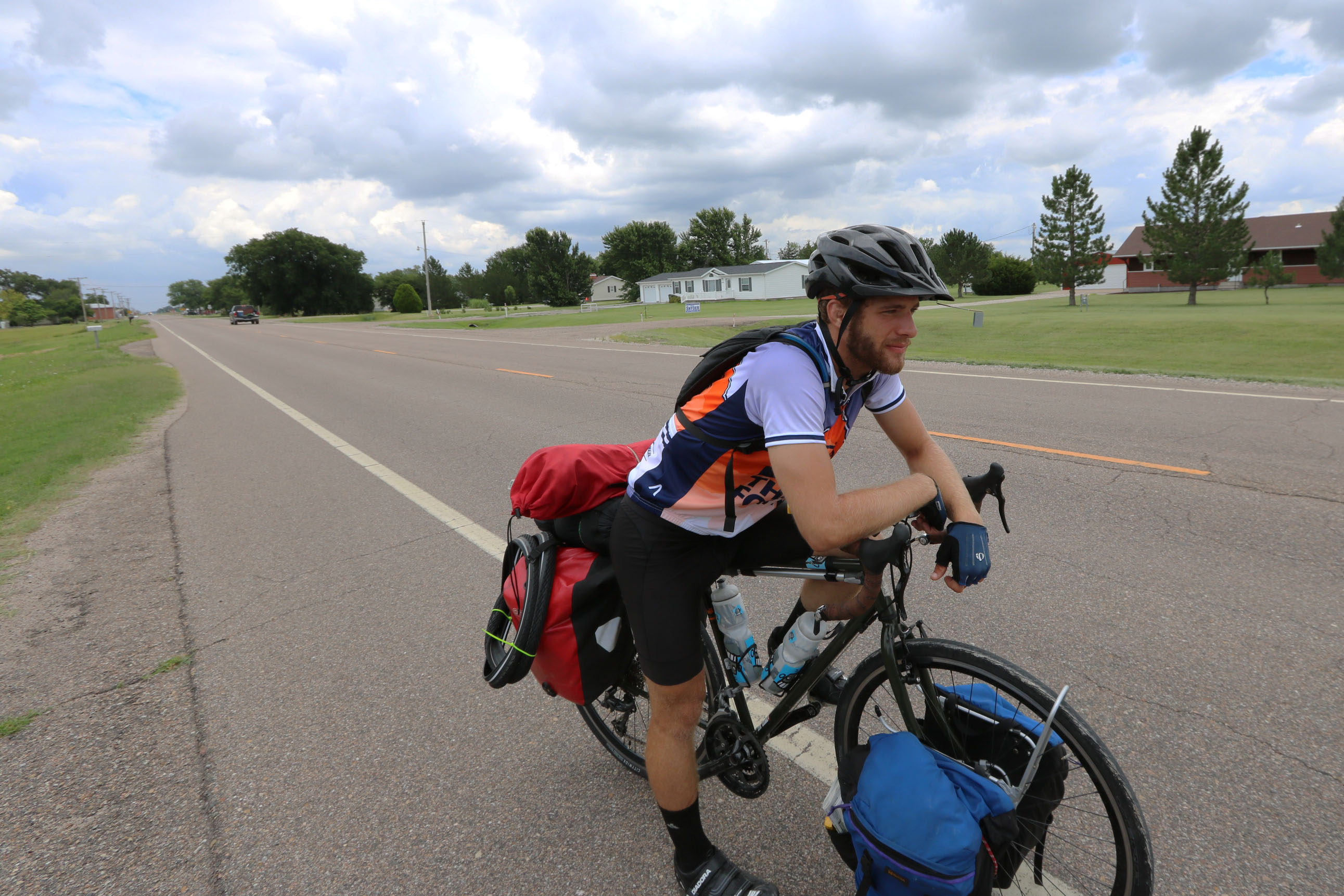 Riding out of town we caught a pretty sweet tailwind. Which really helped make this 97 day happen.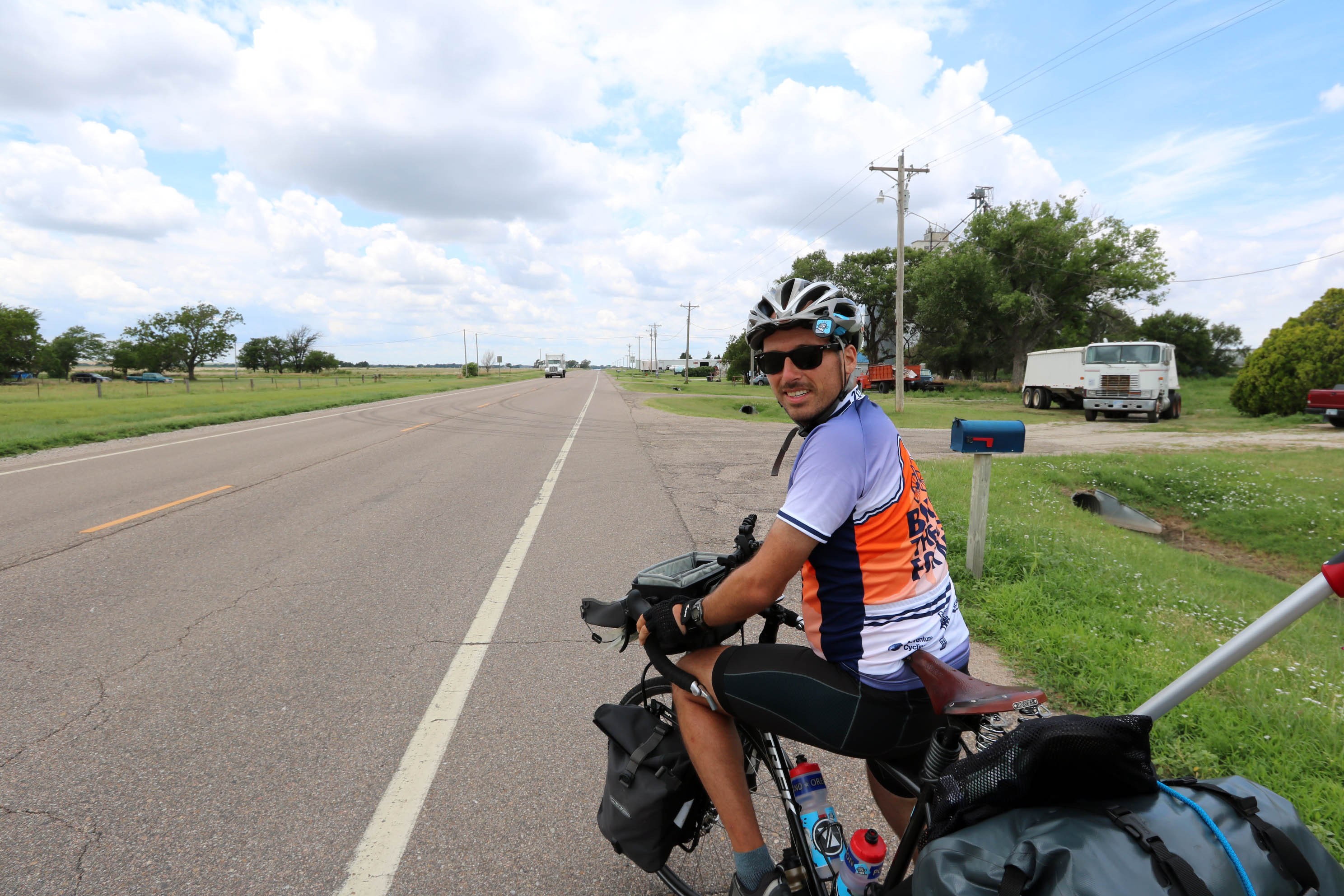 At lunch we stopped for a burger in a town called Rush Center and met to eastbounders Leslie and Sven. They were really cool, I wish I got to talk to them longer. Their journal is at https://l7biketouring.wordpress.com/ and I just had a ton of fun reading about their trip.
After lunch we made a left onto Route 96 which we'll ride for the next 300 miles into Pueblo. 300 miles isnt bad. On the Northern Tier we did 700 miles on Route 2. I wanted to bang my head against a Route 2 sign by the end of it.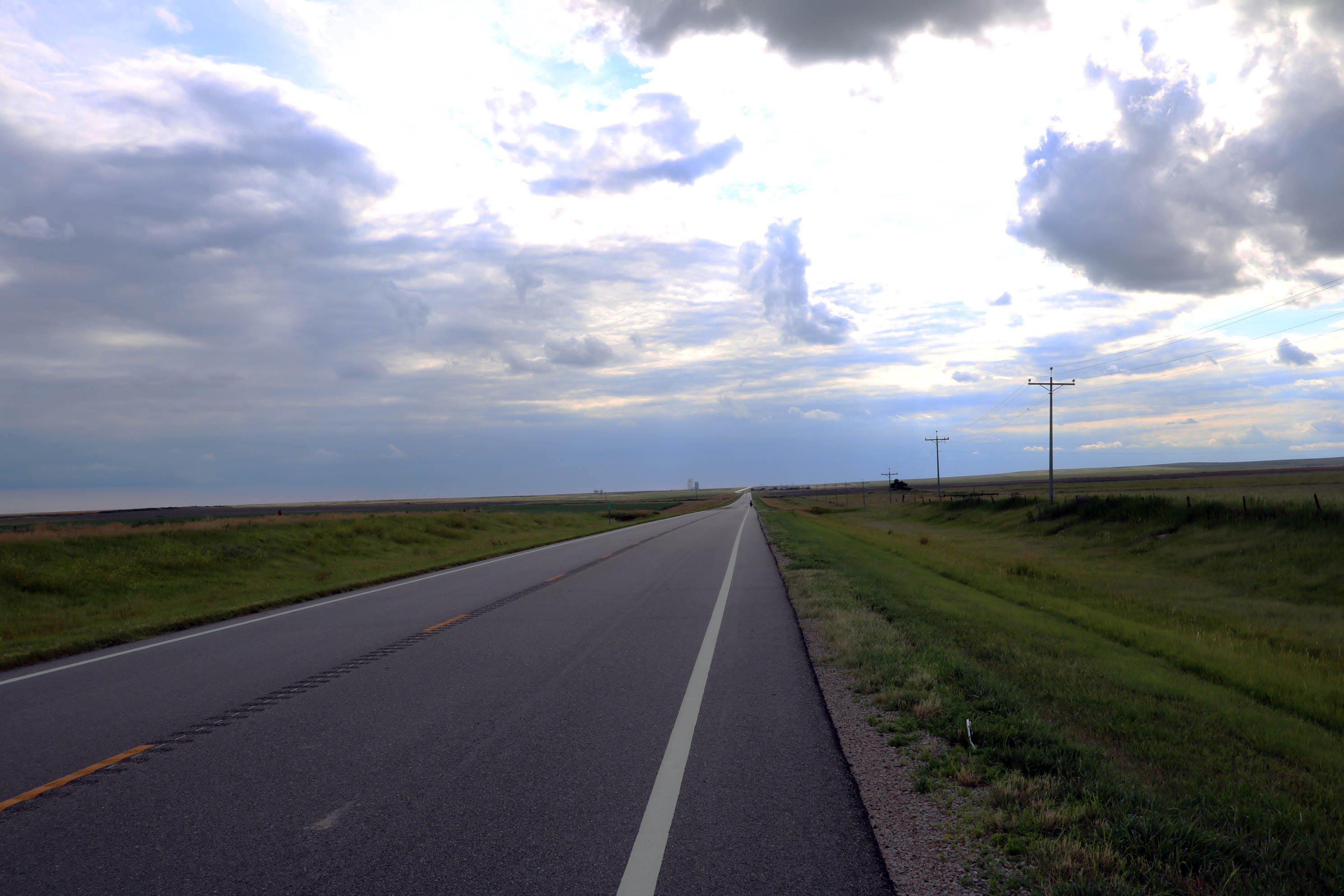 The rest of the day we rode pretty hard to Dighton. When we got there the sherriff told us if we hear a tornado siren to head straight to the courthouse. Austin cooked dinner on his little camping stove and we drank some beers in the park.
Kansas is unfolding very nicely. I have been really enjoying it! It always makes me nervous crossing the great plains. It can go on forever.
I went nuts with my camera today. Here is all my extra pictures.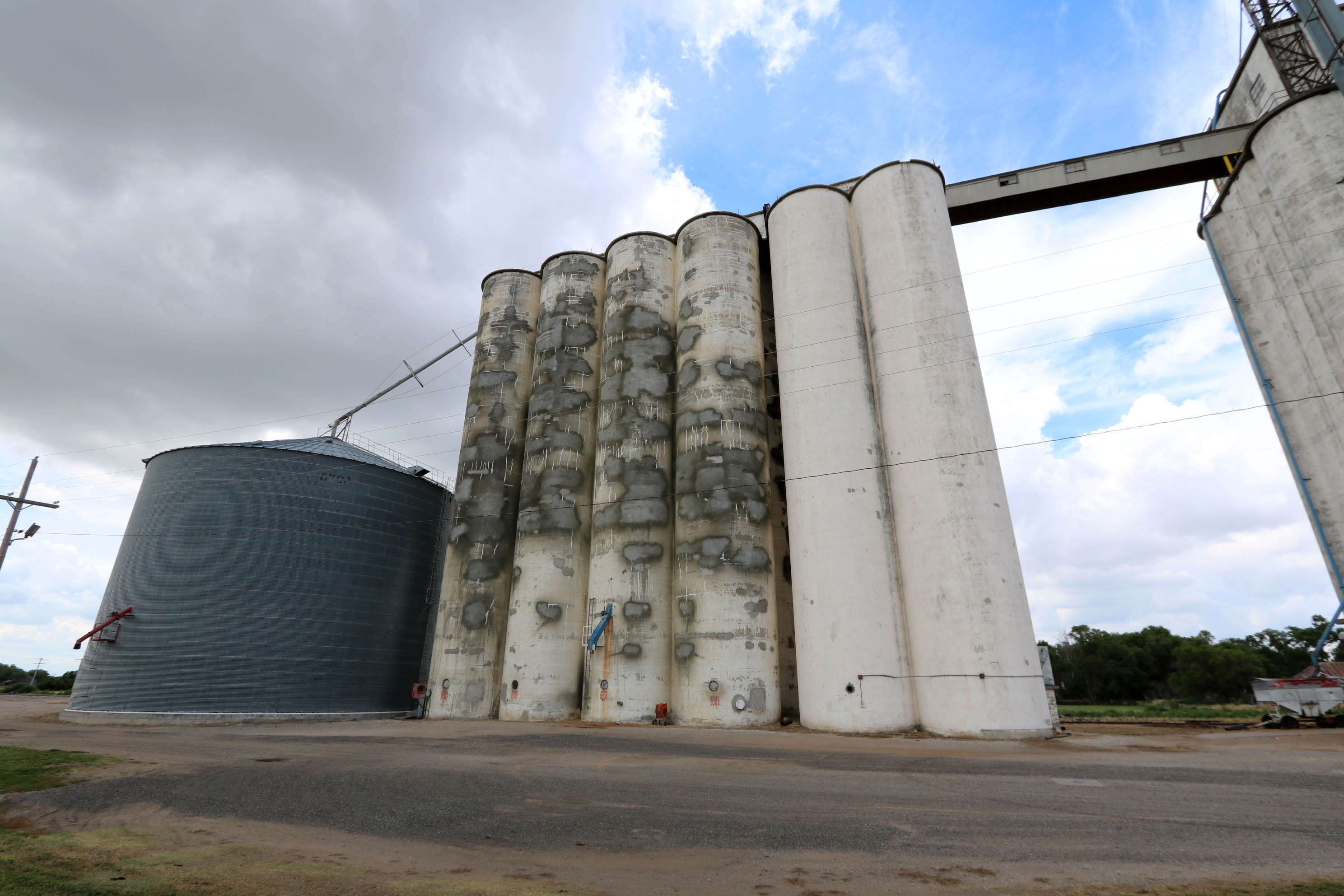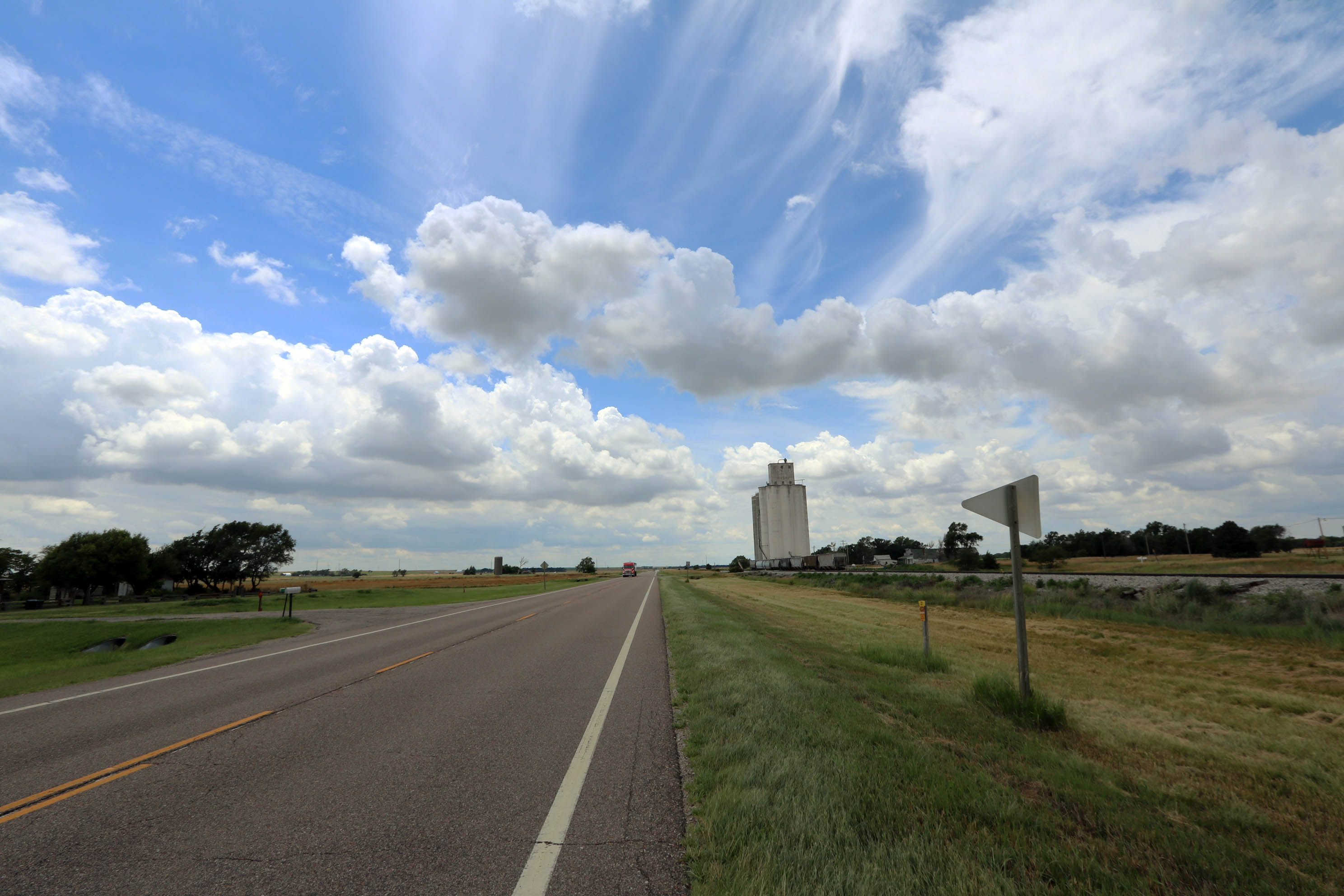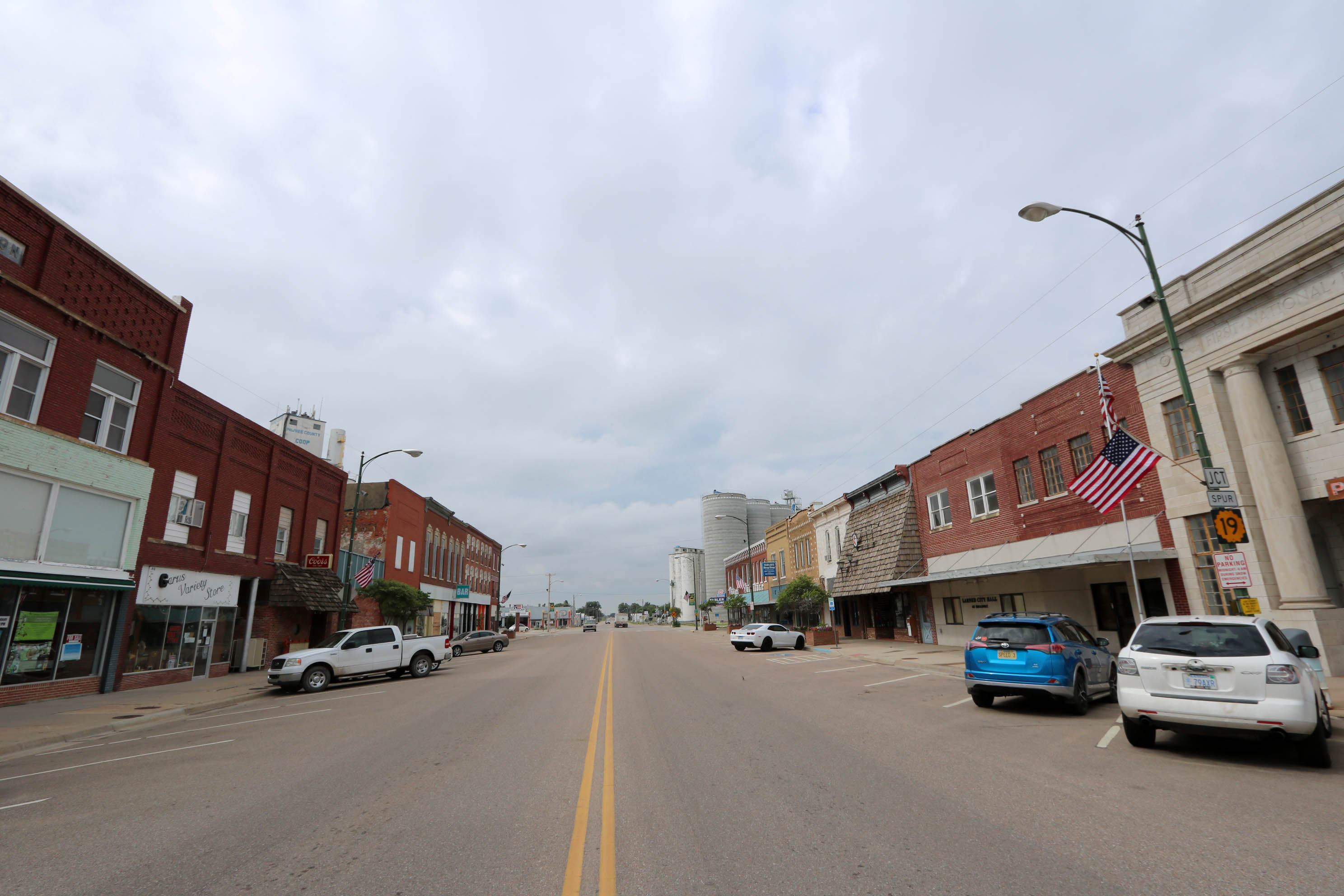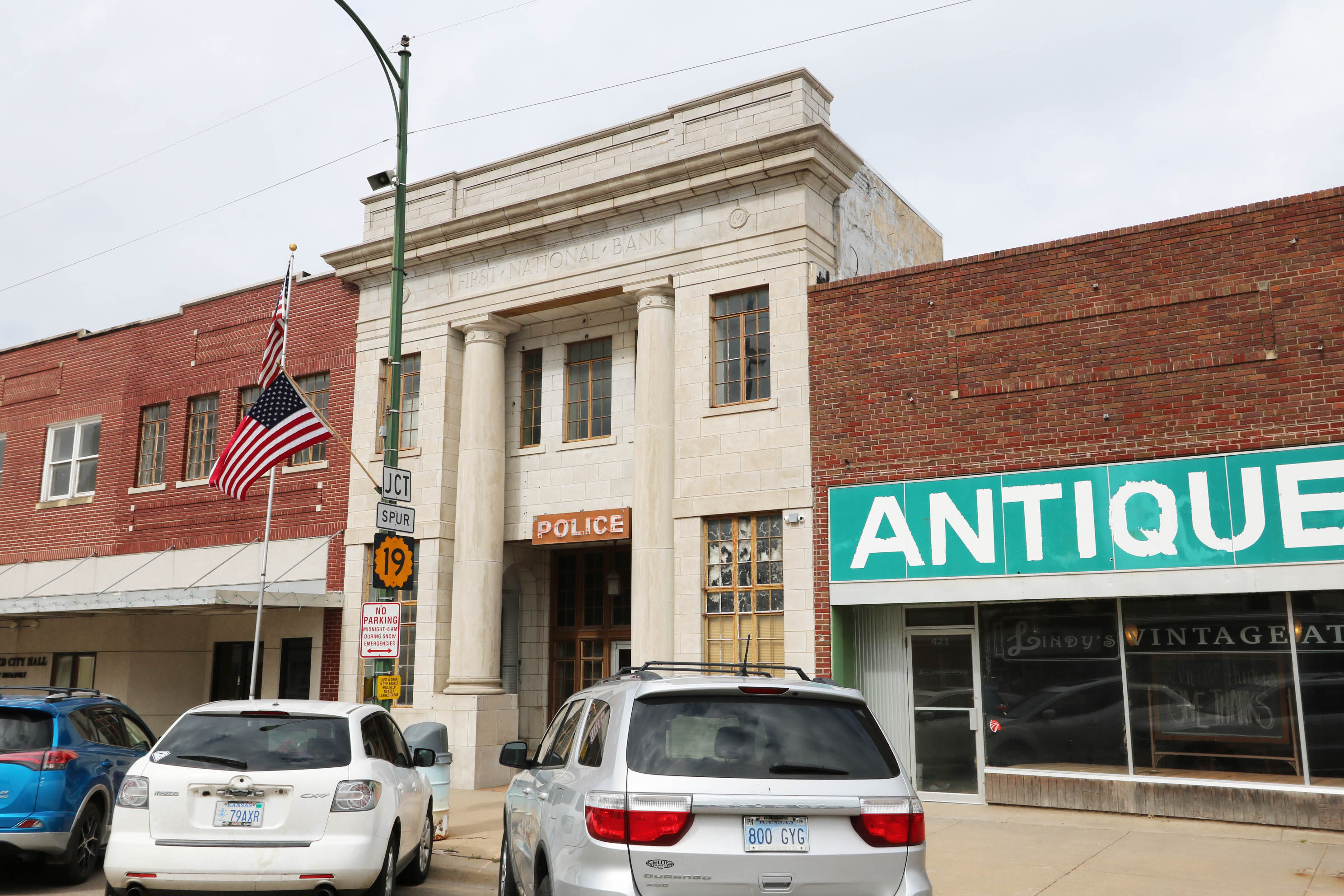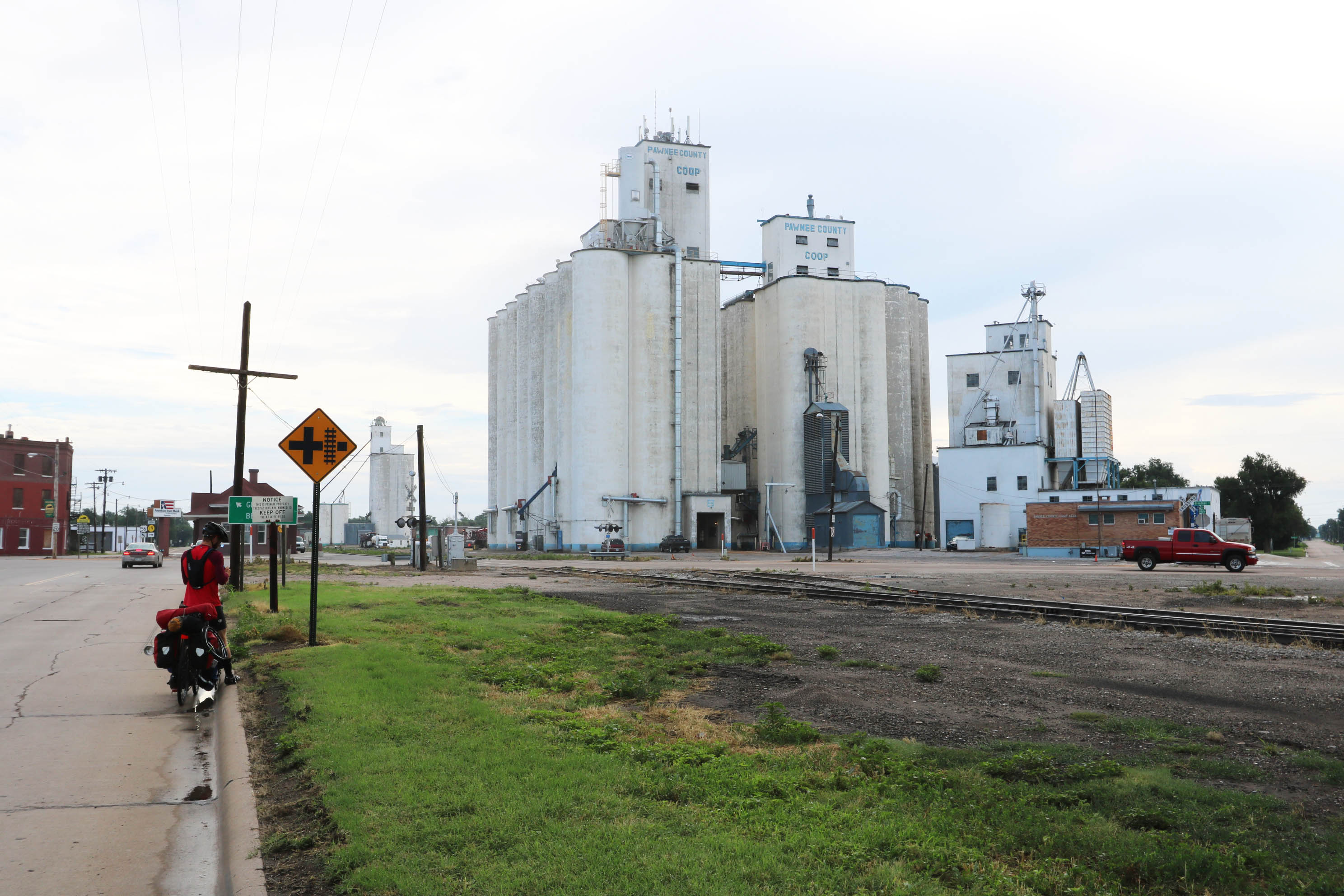 Click Here to Visit The Table of Contents
Click Here to Visit Previous Page:  1,800 Miles of Suntan On My Skull – Day 38
Click Here to Visit The Next Page: 130 Mile Day With A Bob Potter Cameo Appearance – Day 40