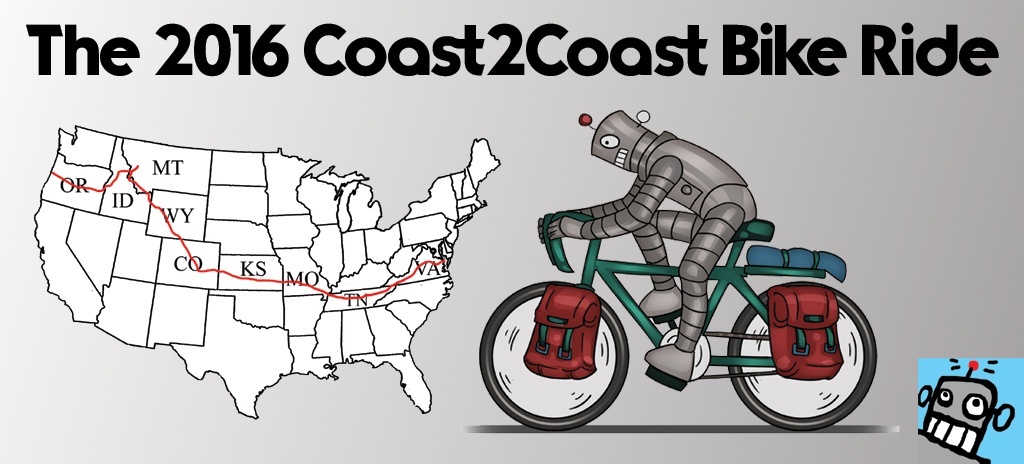 Click Here to Visit The Table of Contents
Click Here to Visit Previous Page:  Rolling Into Guffey Colorado – Day 45
Click Here to Visit The Next Page: Taking A Break In The Colorado Mountains – Day 47
 Day 46
Guffey, CO To Breckinridge, CO
July 8, 2016
 73.4 Miles for the day
2,390.0 Total miles for trip
5:54 Ride Time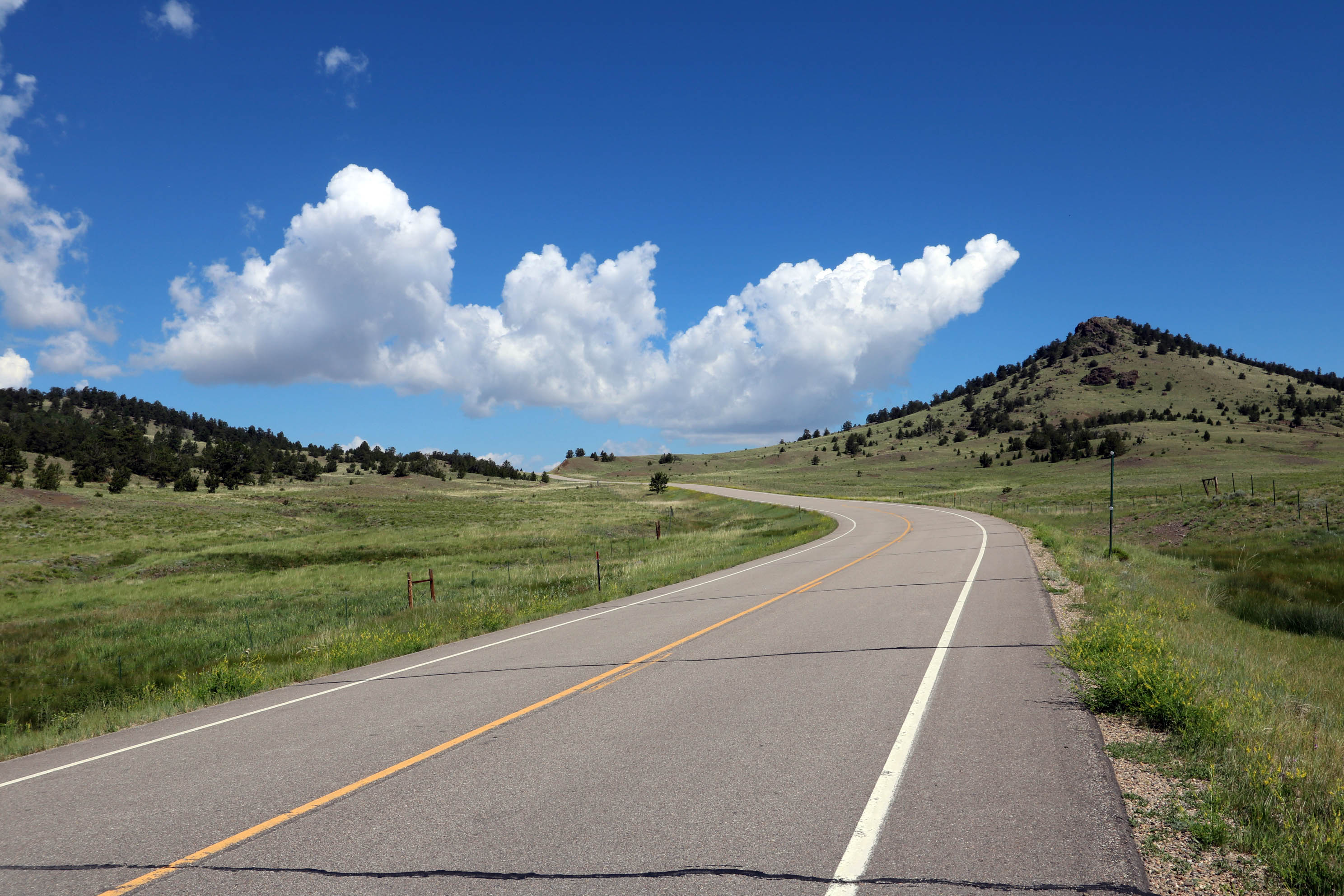 Today was a special day, I feel like I had been waiting a very long time for today.
Austin and I woke up at Bill's cabin. Slept alright. Last night, before I went to sleep we found a little mouse running around in the house with a granola bar wrapper in his mouth.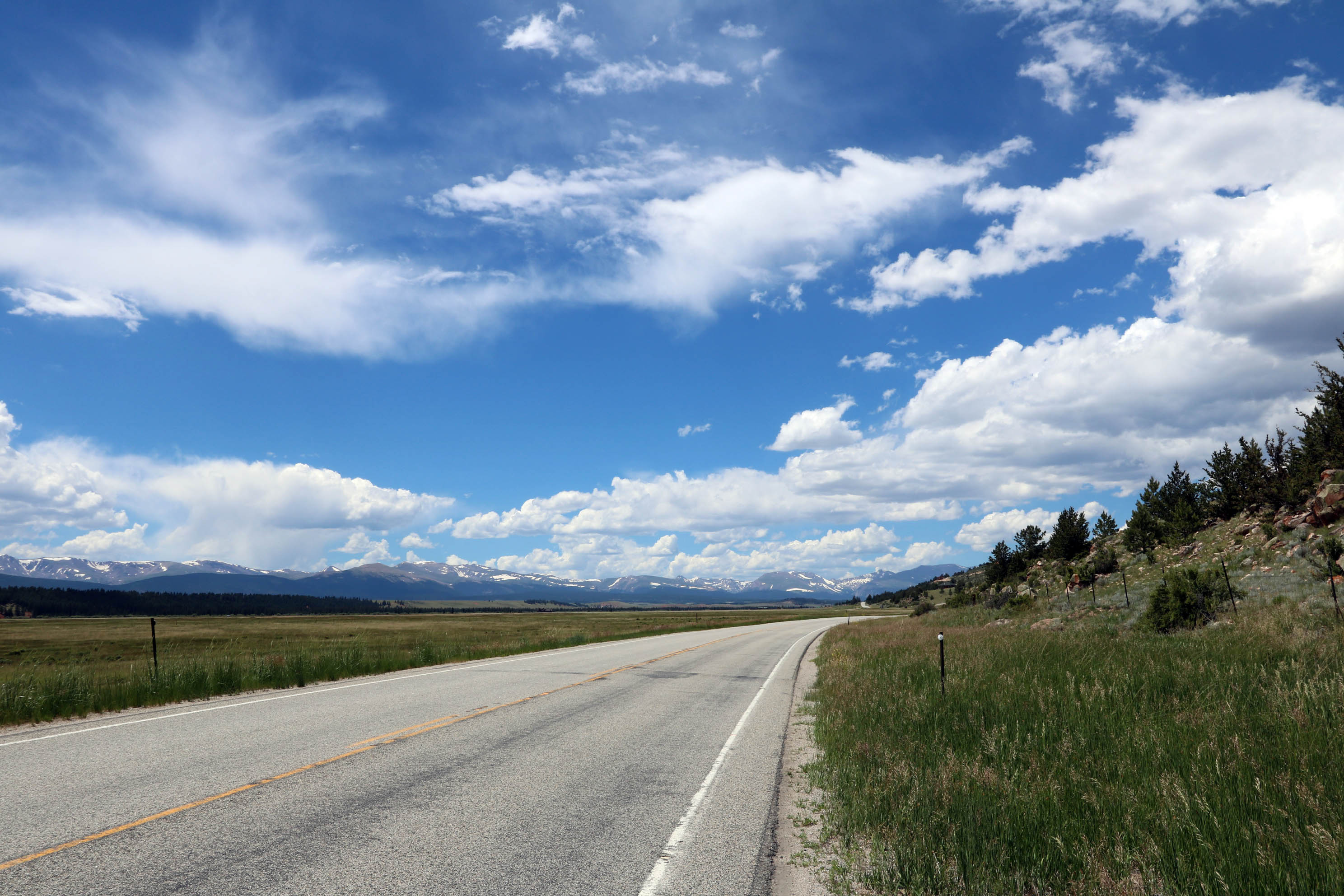 We had a great breakfast in Guffey. The nice people that own the cafe told us about the police shootings in Texas.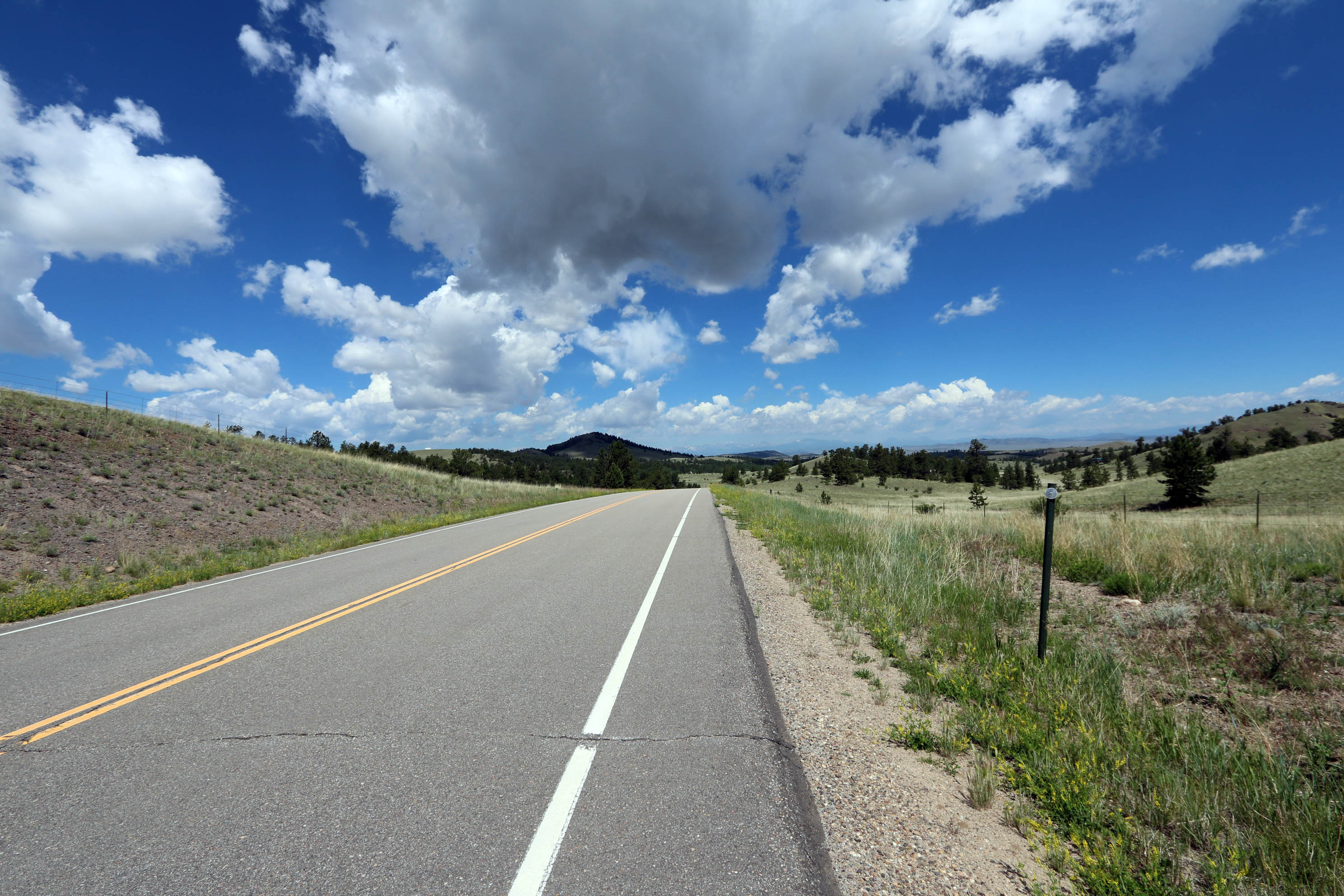 The plan for today was to ride towards FairPlay, possibly camp there and cross Hoosier pass early Saturday morning. Guffey is at 8,500′ and Hoosier Pass is at 11,500′.
Right away we had a tailwind and we're making great time as we did a lot of climbing. Early in the day I realized that the climb from cannon city to Guffey was just as much elevation gain as today. Yet we'll me a lot higher today.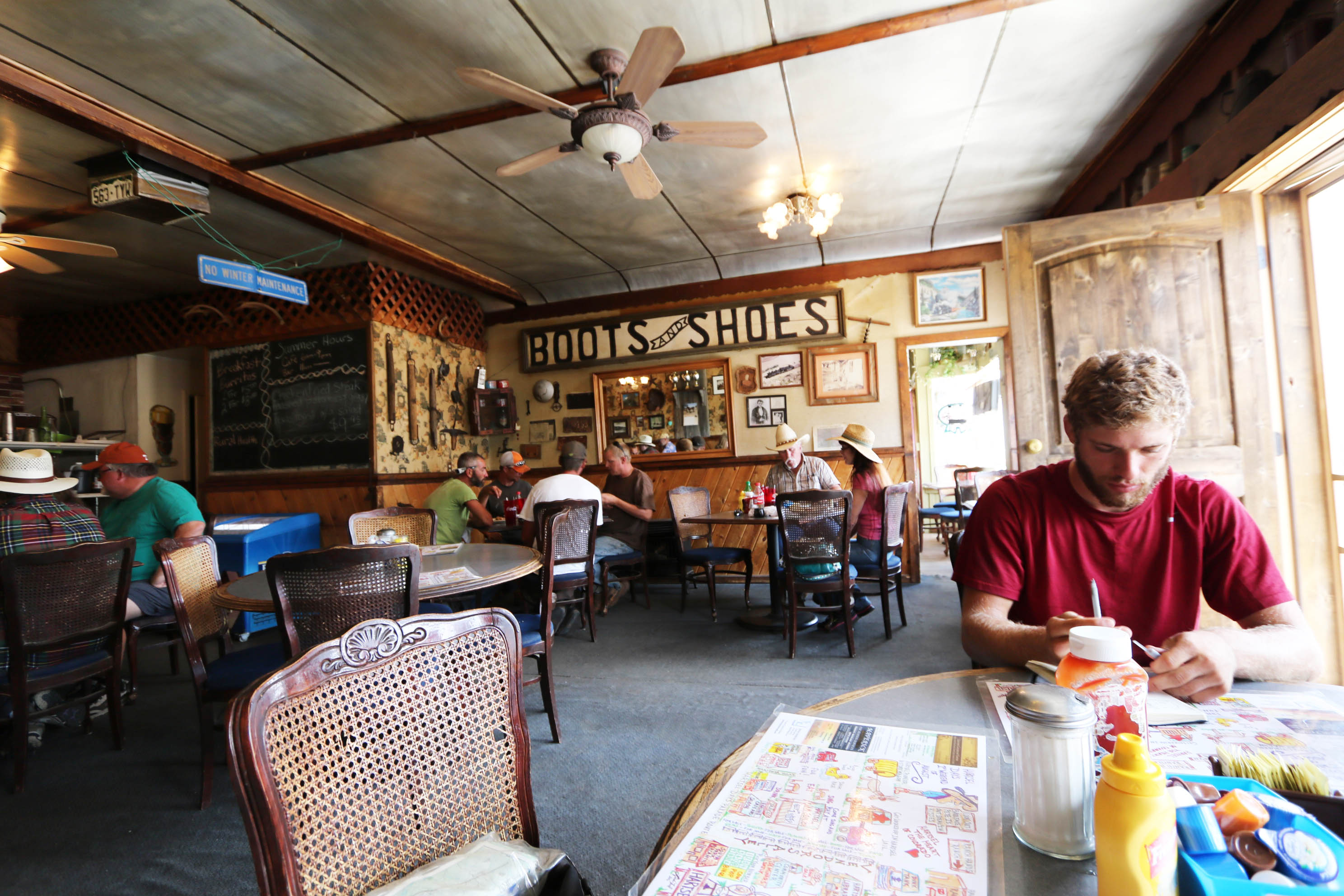 We had burgers in Hartsell and saw some really beautiful buffalo there.  Leaving Hartsell the weather turned on us. We almost got blown off our bikes. Luckily there was an abandoned old building that we found and hung out inside of there until it passed.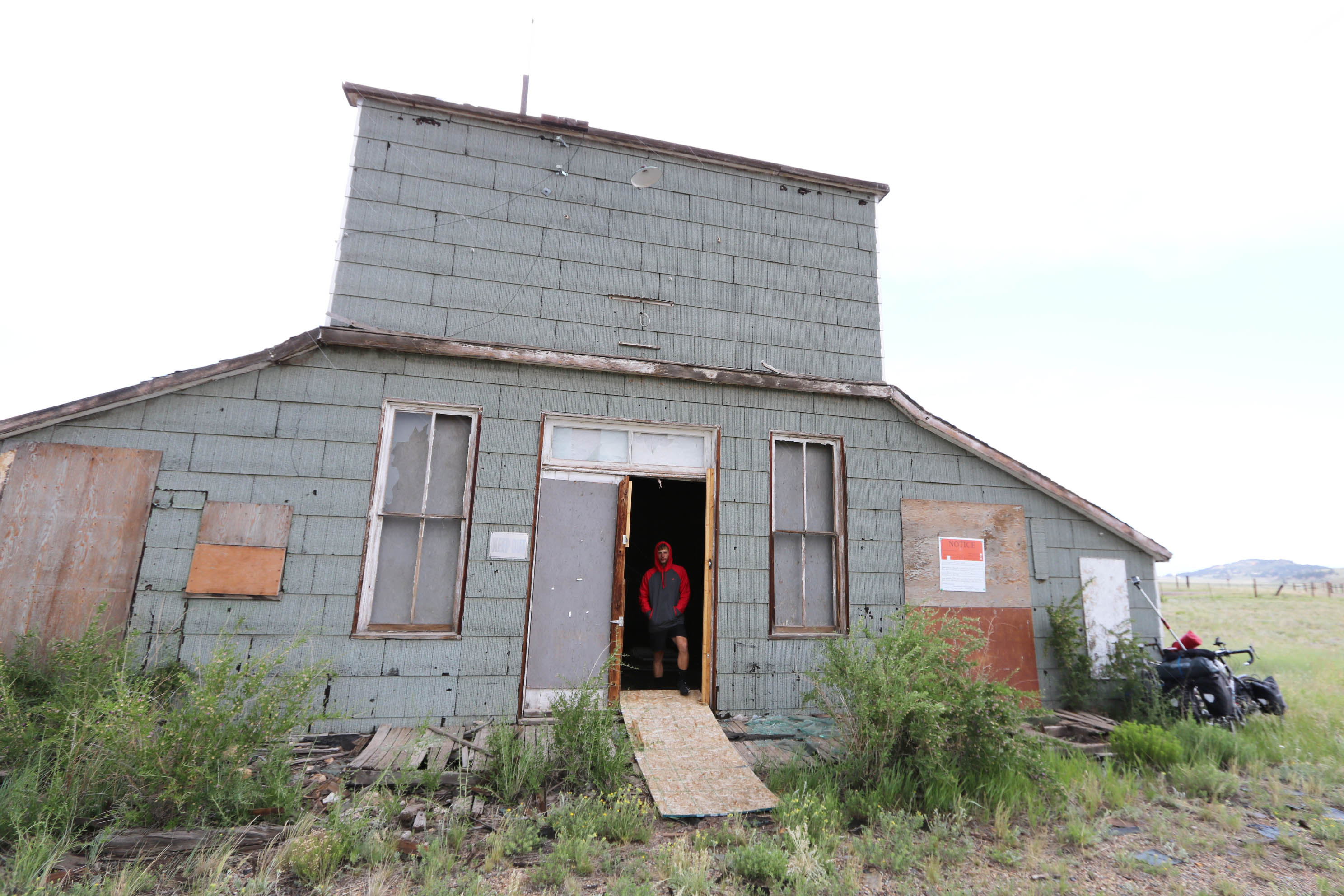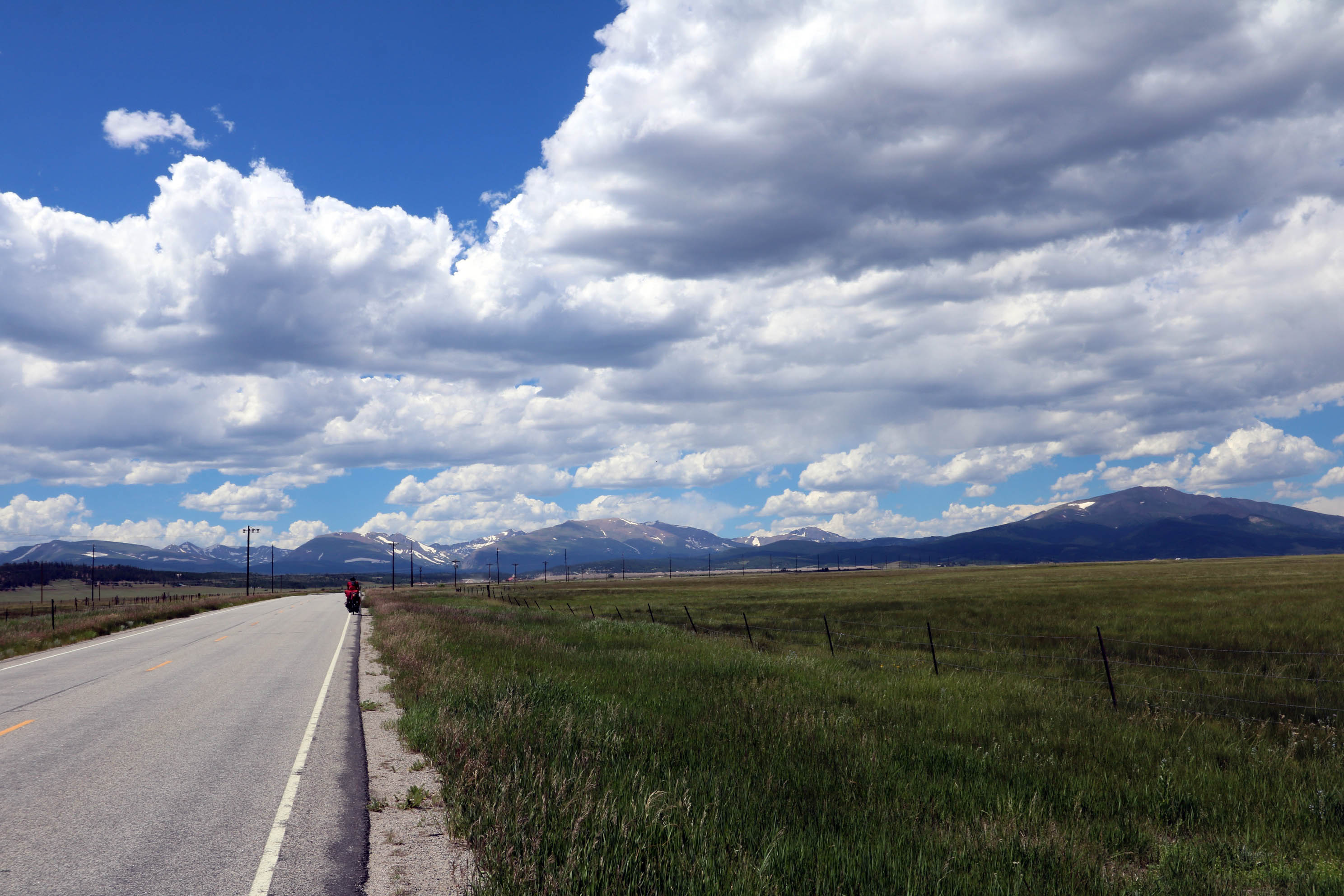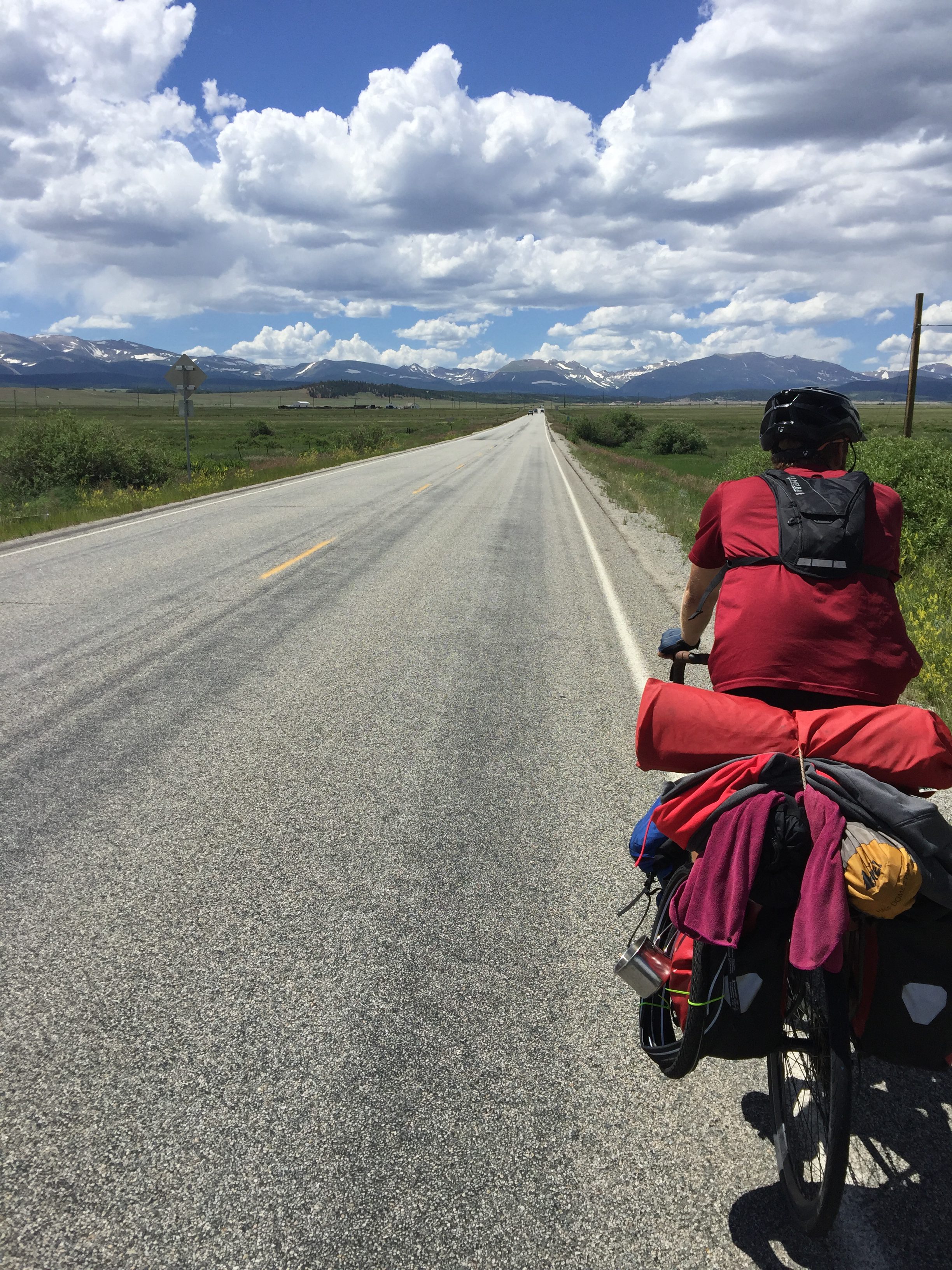 When we got to FairPlay it was still very early and we were both feeling great so we decided to keep going.
We stopped at South Park and took a selfie with Mr Hanky the Christmas poop.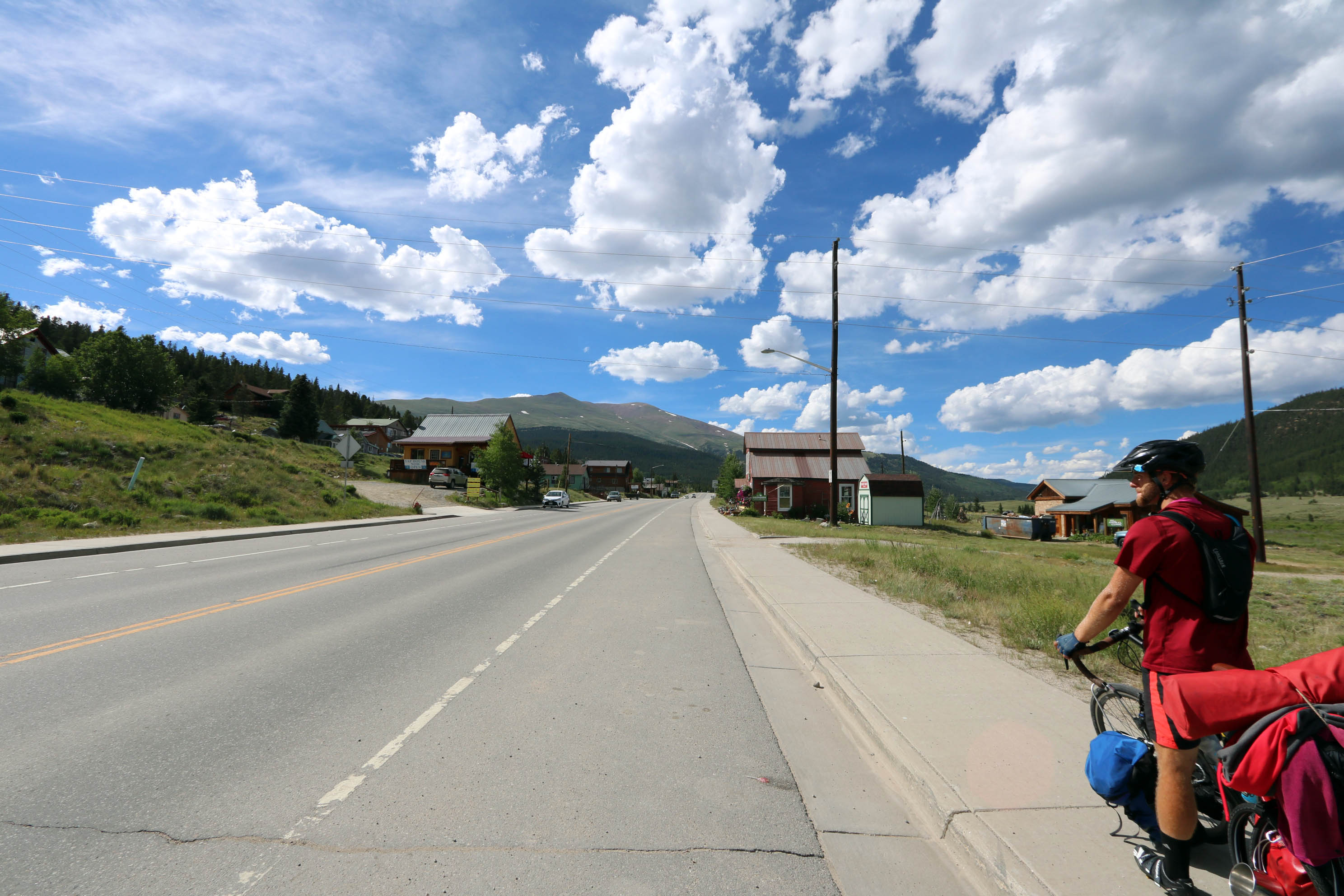 The 4 mile climb from Alma up to Hoosier, was definitely not my finest moments on this trip. The road had no shoulder, was full of traffic and I was having really hard time breathing. It felt like my tires were half full and I was out of shape. I must have taken about 30 short breaks to catch my breathe.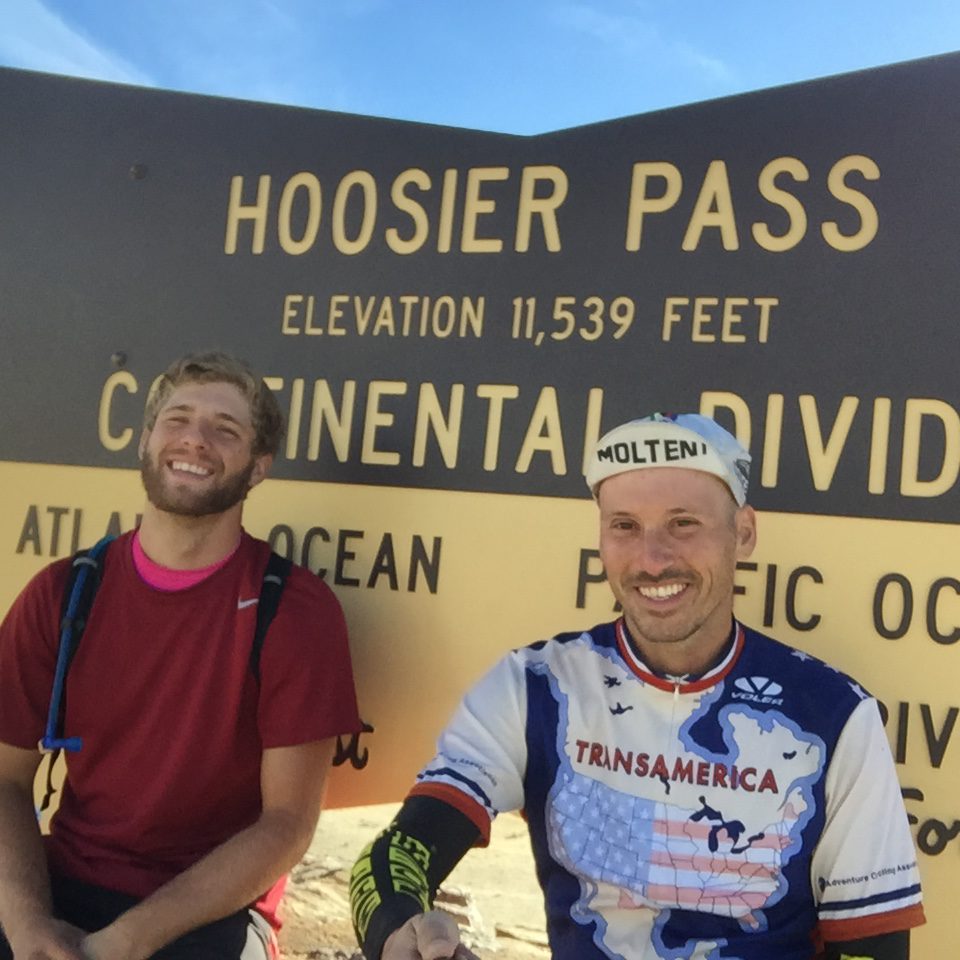 Slowly but surely, we arrived at the top of Hoosier Pass and celebrated this milestone! We drank the PBR's we picked up in Hartsell and took a million pictures!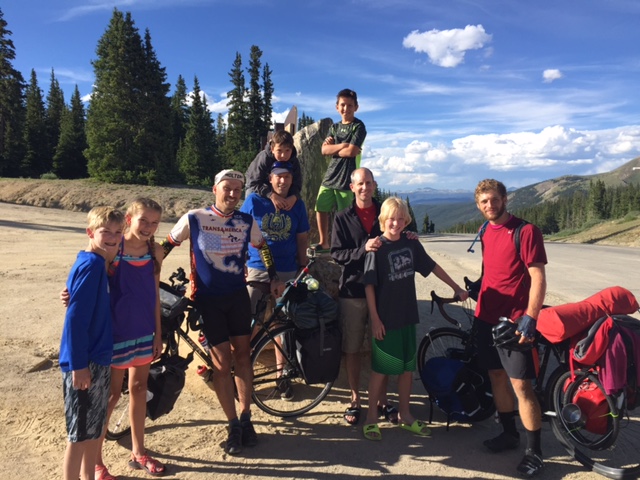 A nice family showed up and we told them all about our trip and we took some selfies with them, which they later emailed me. They were super fun!
The descent from the top of the mountain was crazy! We put on all our clothes because it gets really cold coming off the top of these mountains. I finally got to use my big chainring!
We stopped into Breckinridge Brewery and had a few pints and some nachos. Their beer was fantastic, I coulda stayed there drinking all night. We should have. We then went to find some find food.
It was dark, around 9pm and starting to get cold. Really cold. We had no leads or plans on anywhere to stay. We decided to ride farther away from downtown and then camp out on the off road bike trail somewhere.
We weren't finding any good camping spots. Being so dark wasn't helping and suddenly another brewery popped right up. We drank another 2 more beers at broken compass brewery and camped out behind the community college across the street.  Our campsite wasn't really that hidden, but It was freezing so who cares. When we setup our tents must have been 30 degrees.
Something weird happened putting together our tents. Nothing fit. It seems like our tents shrunk and we both struggled to get them together. I hope it's the altitude or the cold. It seemed pretty strange that we both had the same problem with our tents.
Once I was inside my sleeping bag all was good in the world. I'm really proud of the mileage and altitude we've climbed.
Lots of selfies today here are my extra selfies…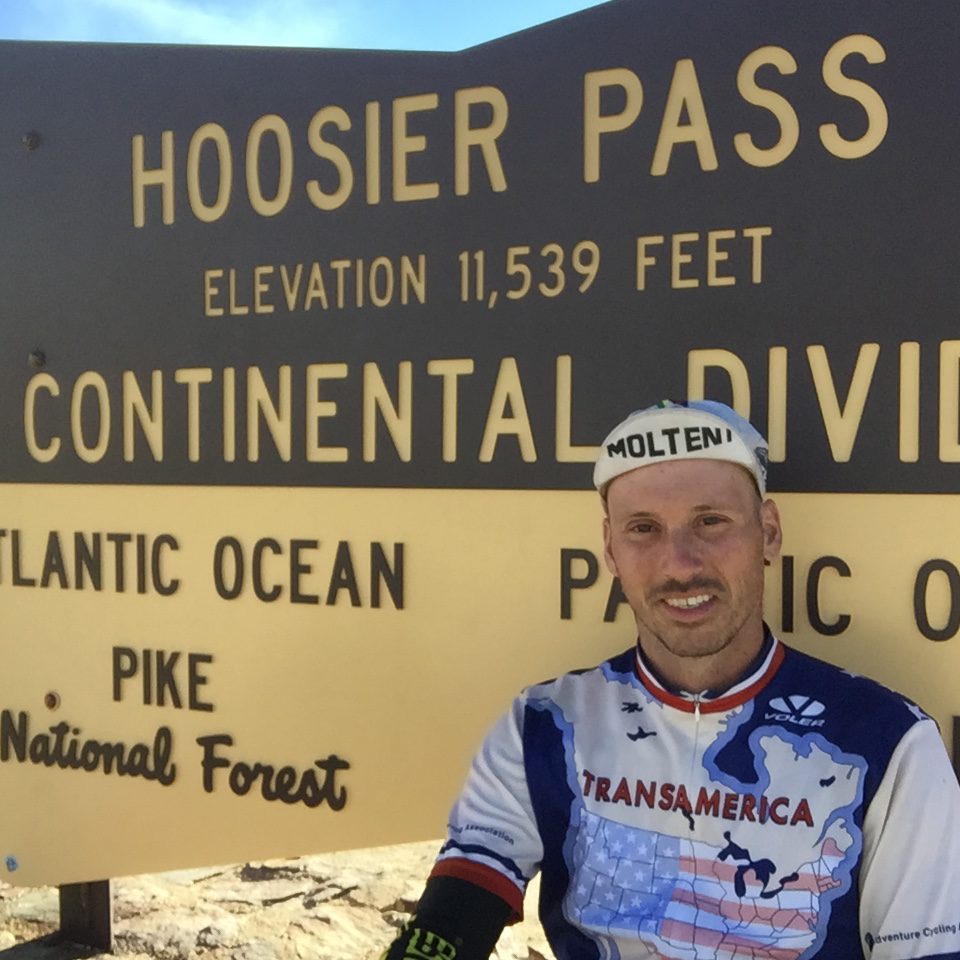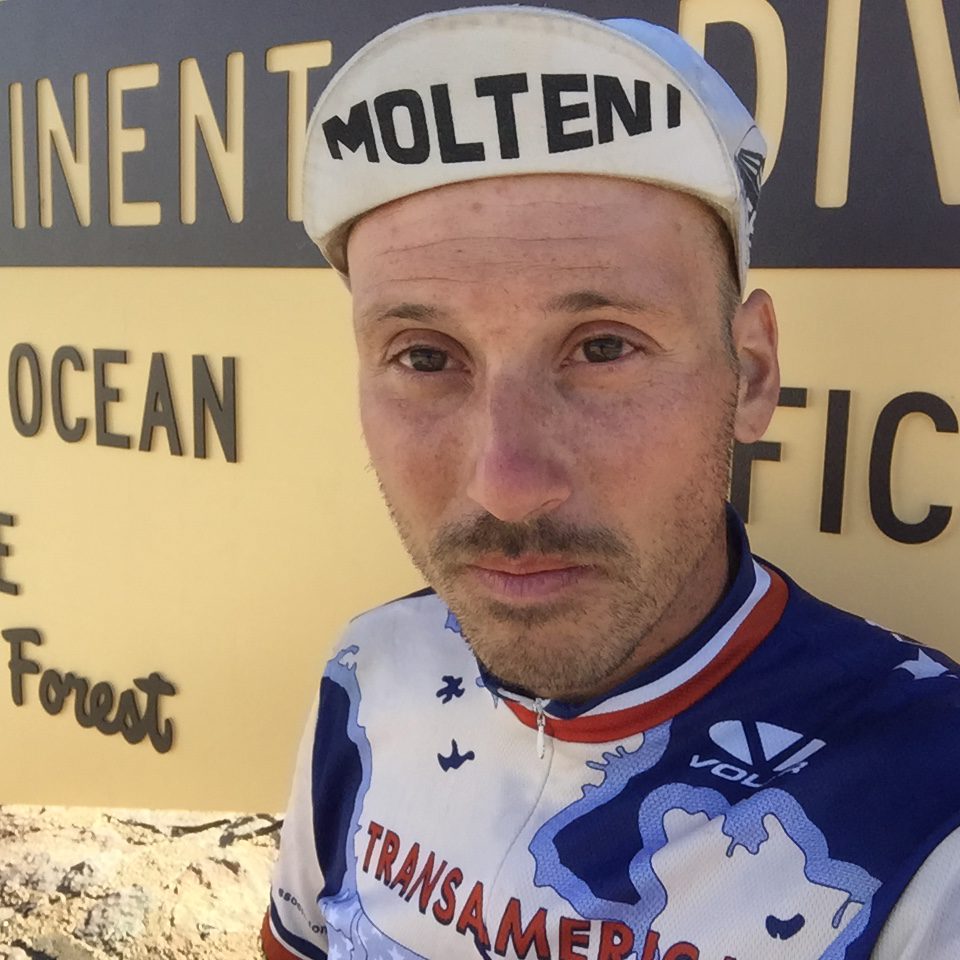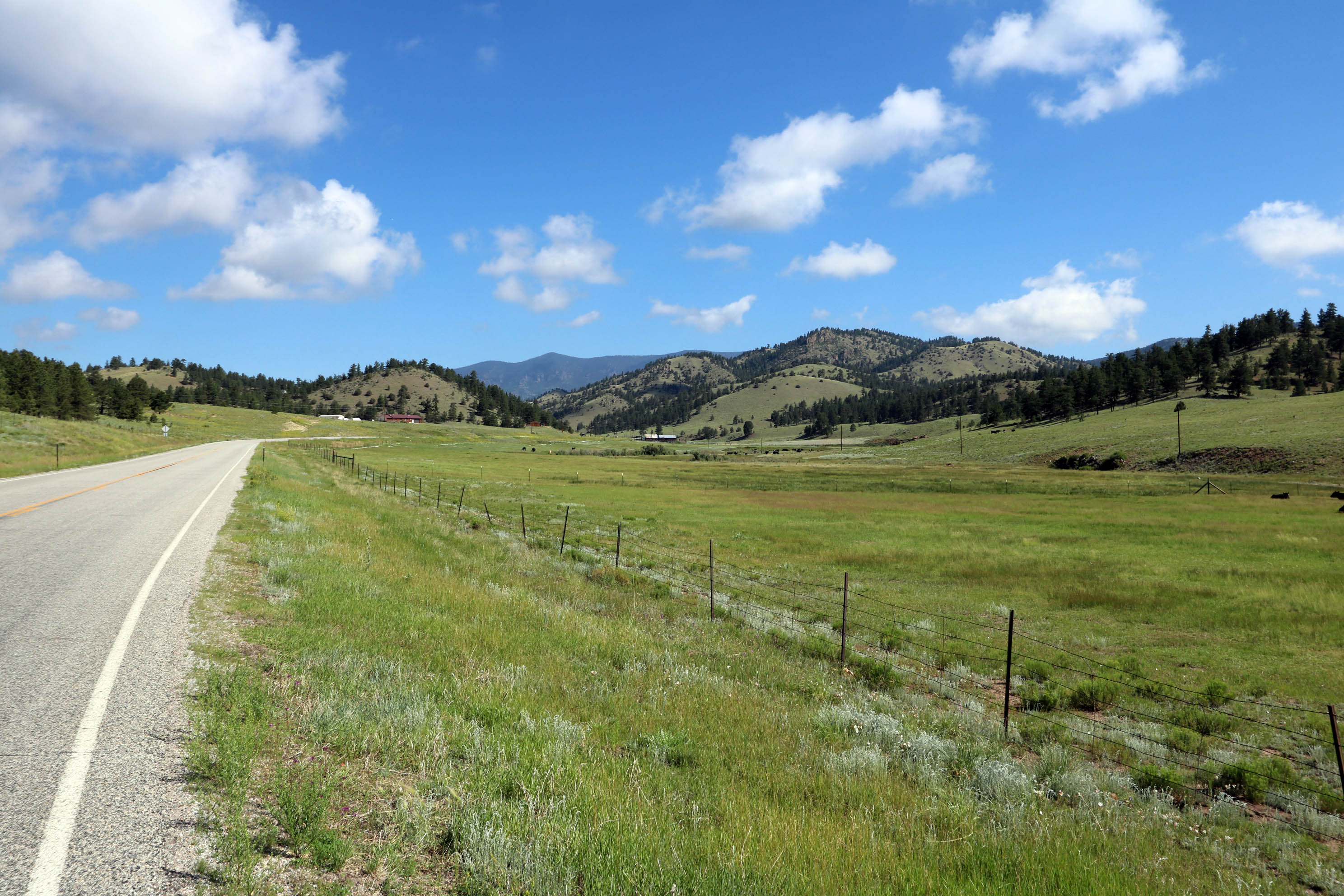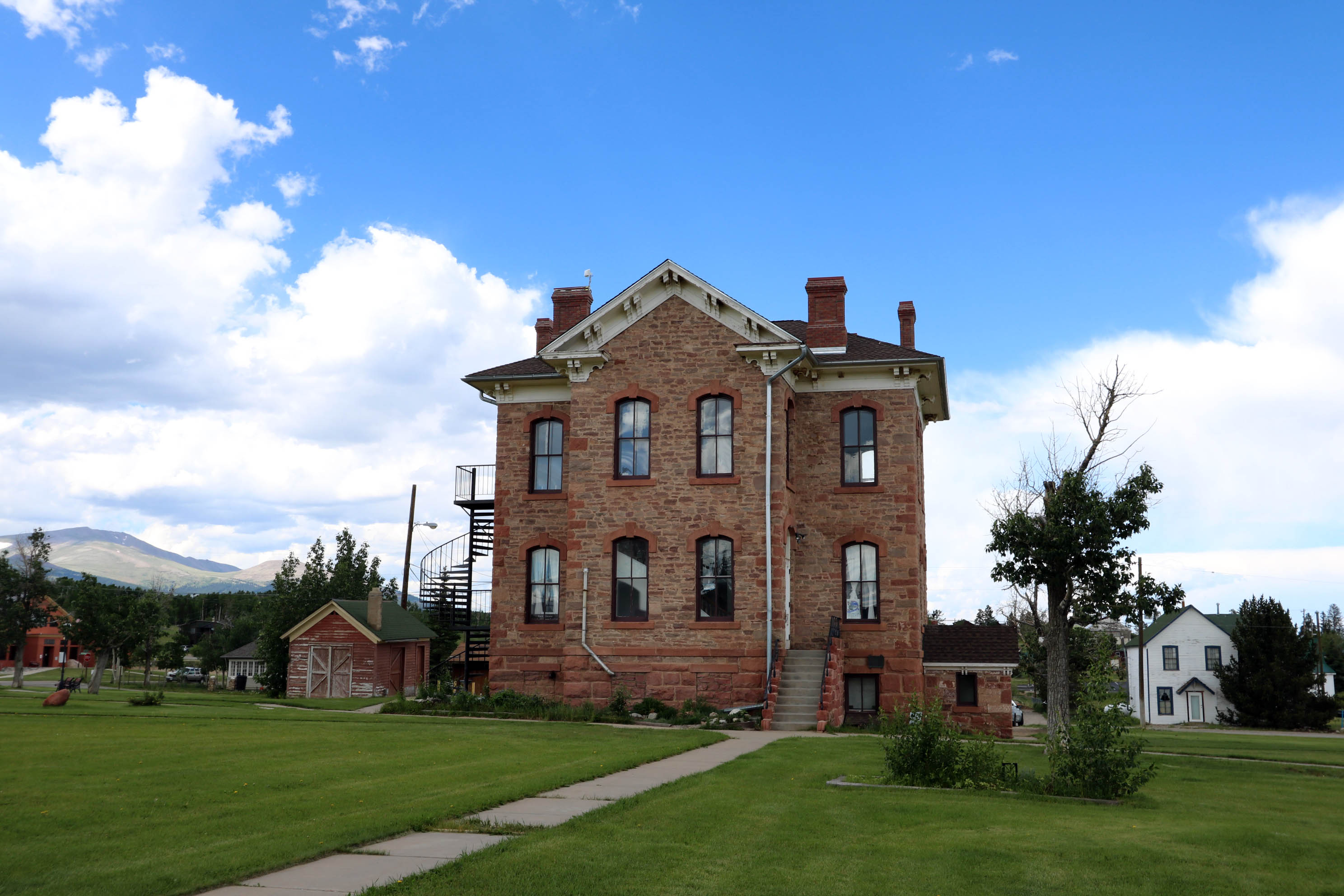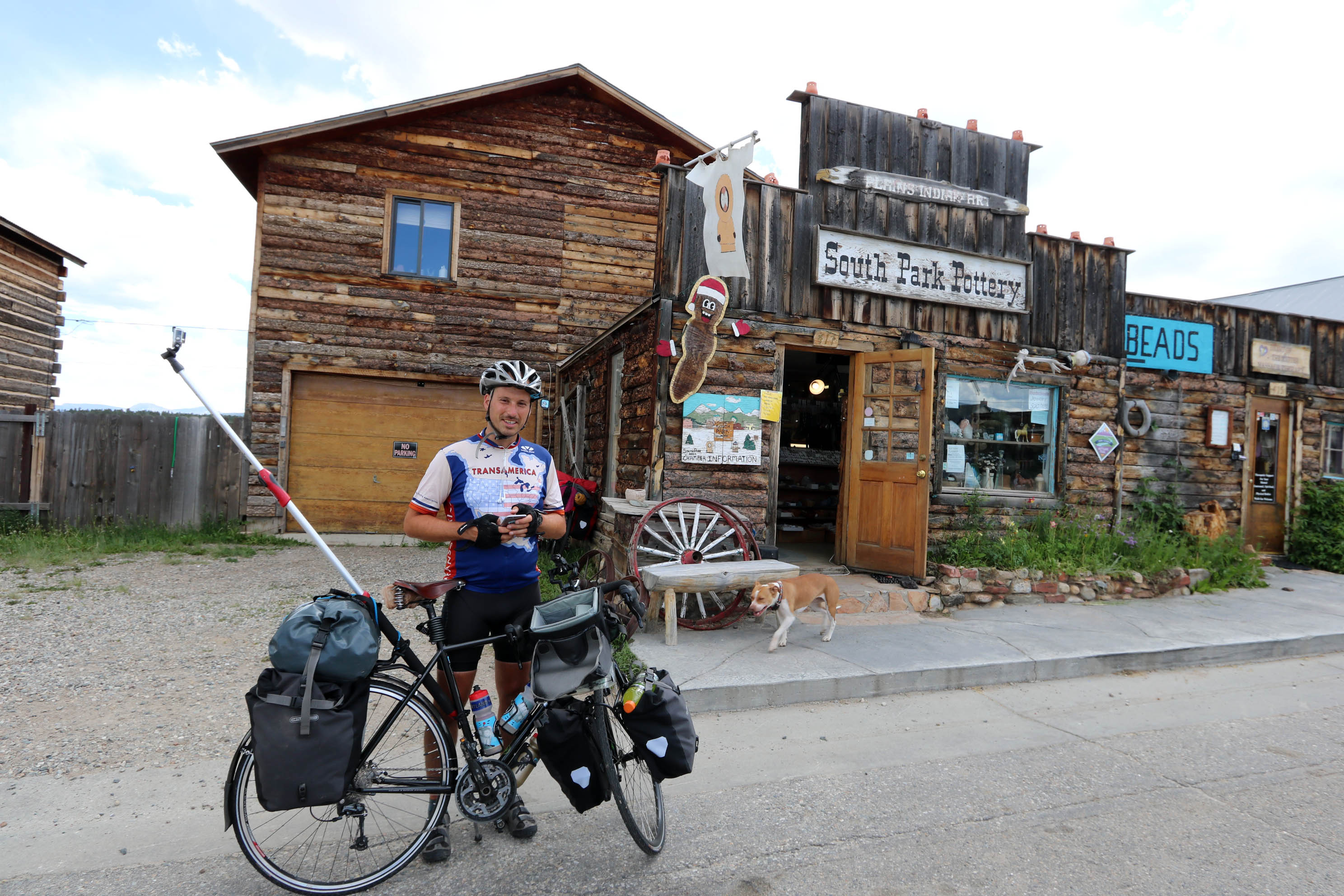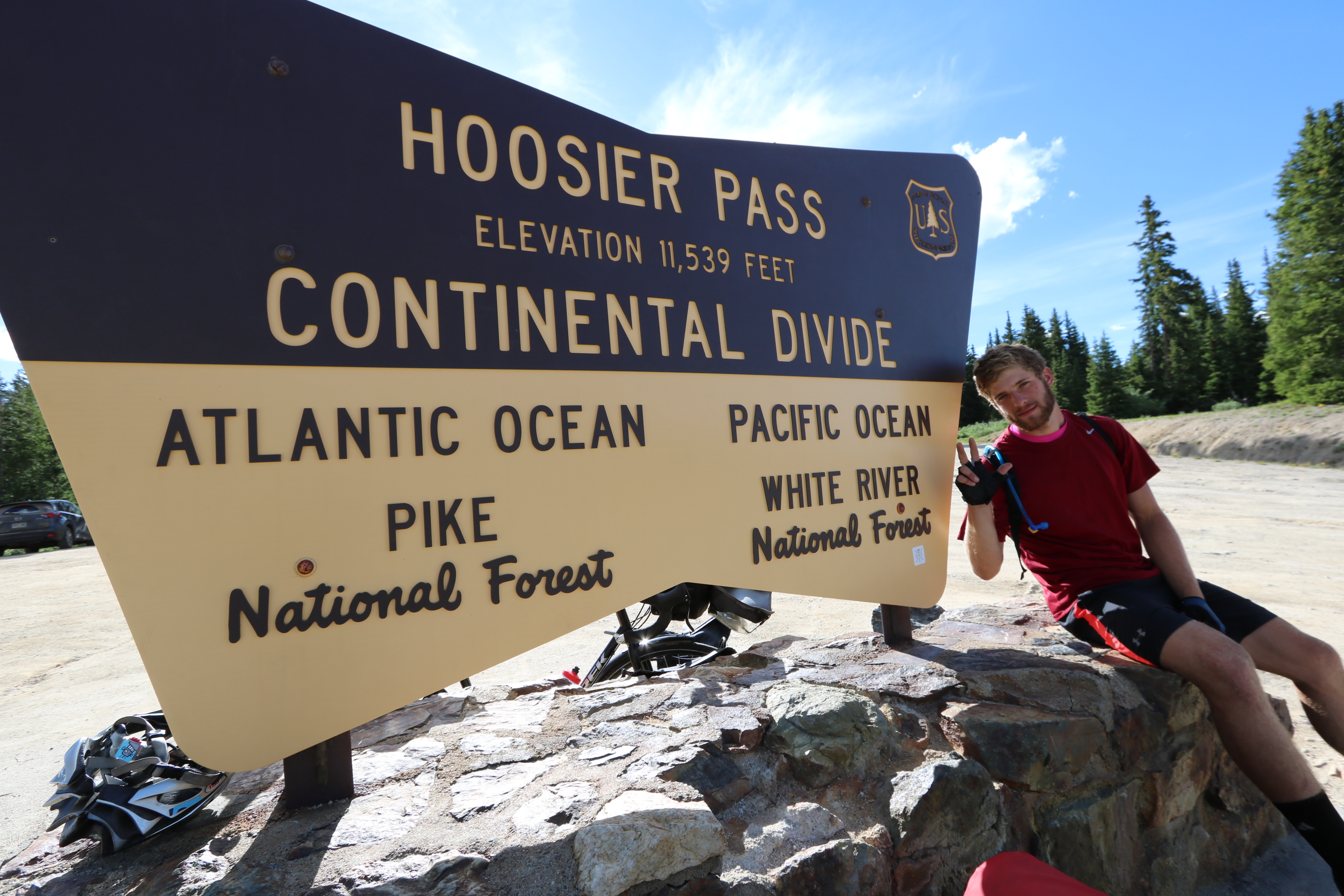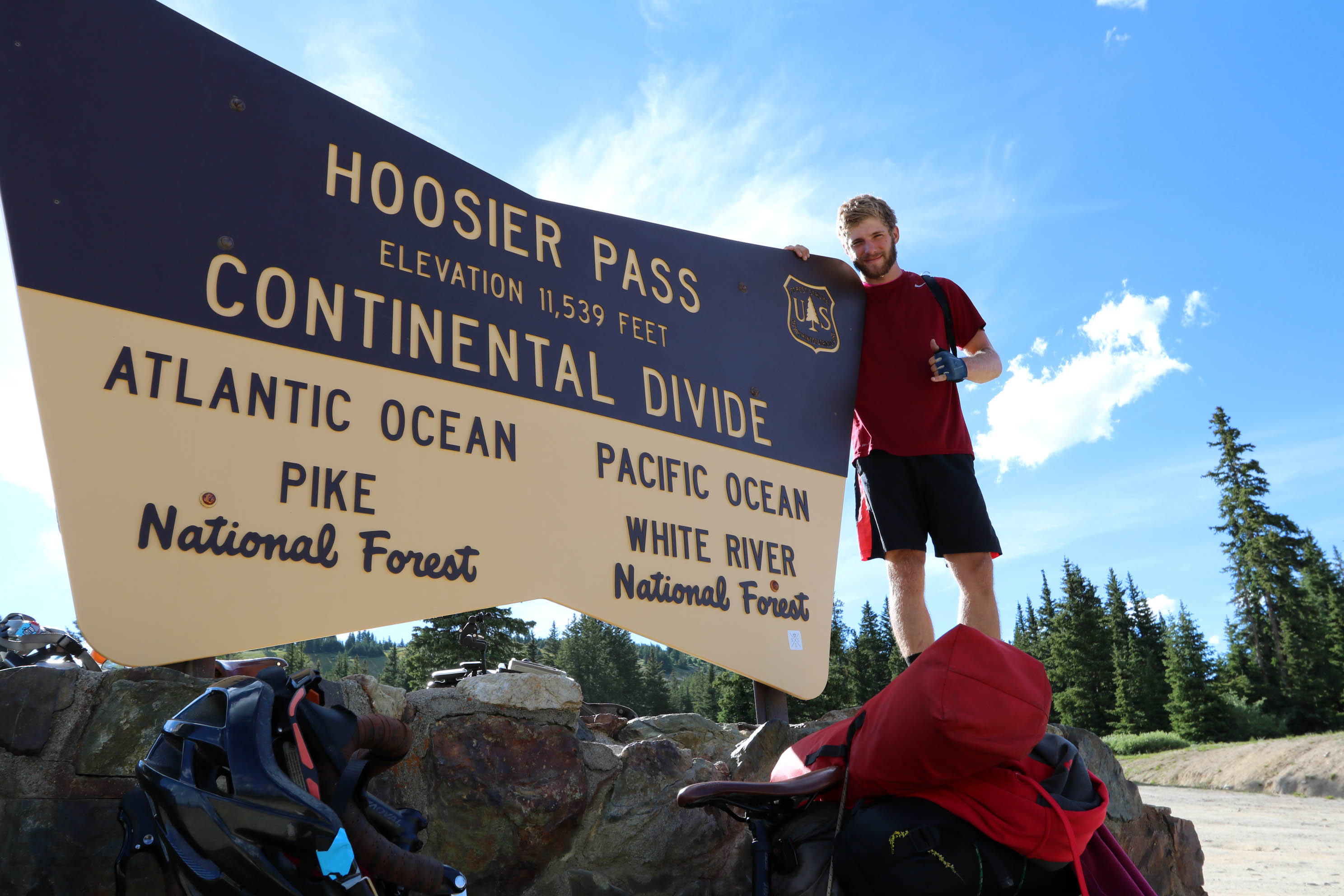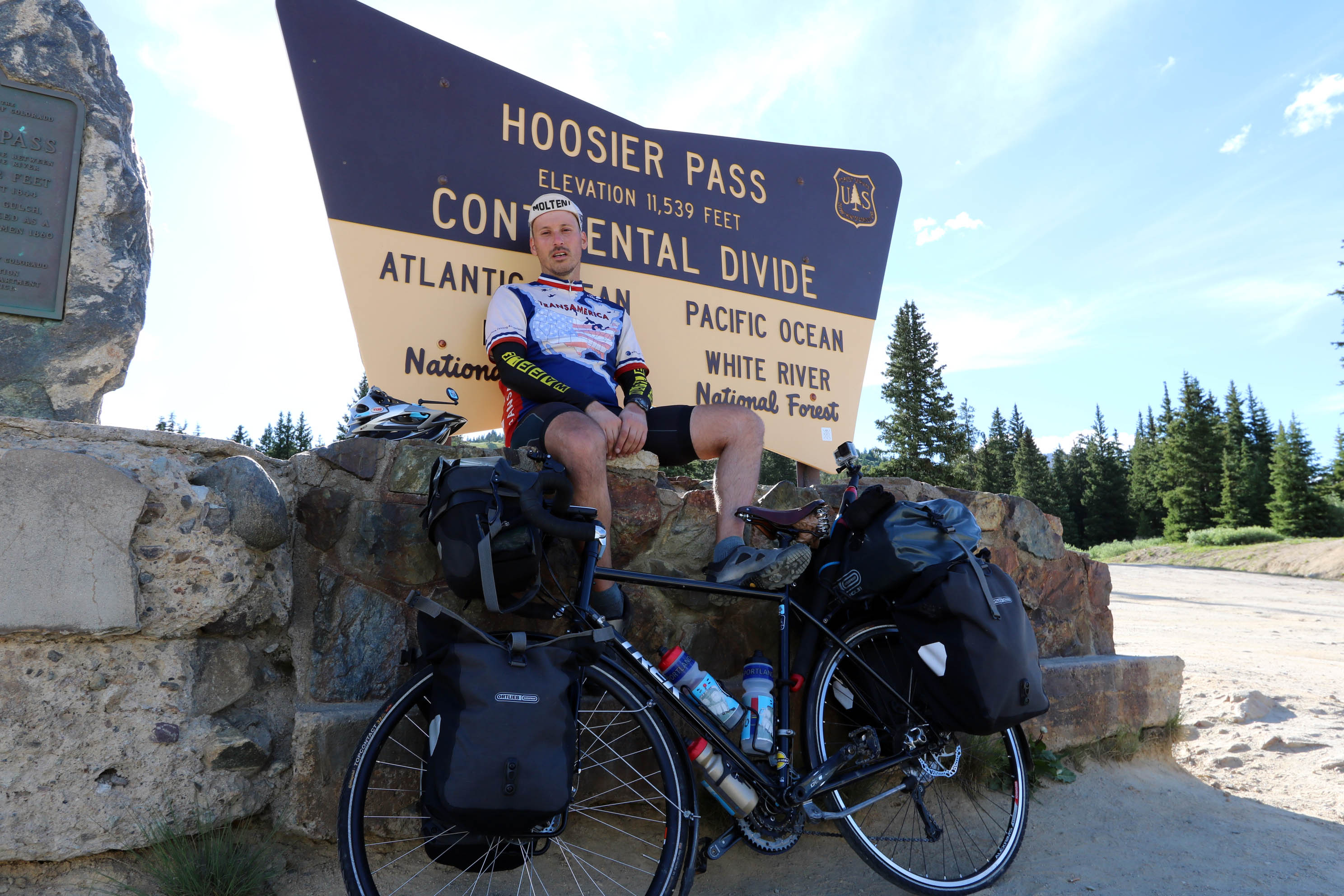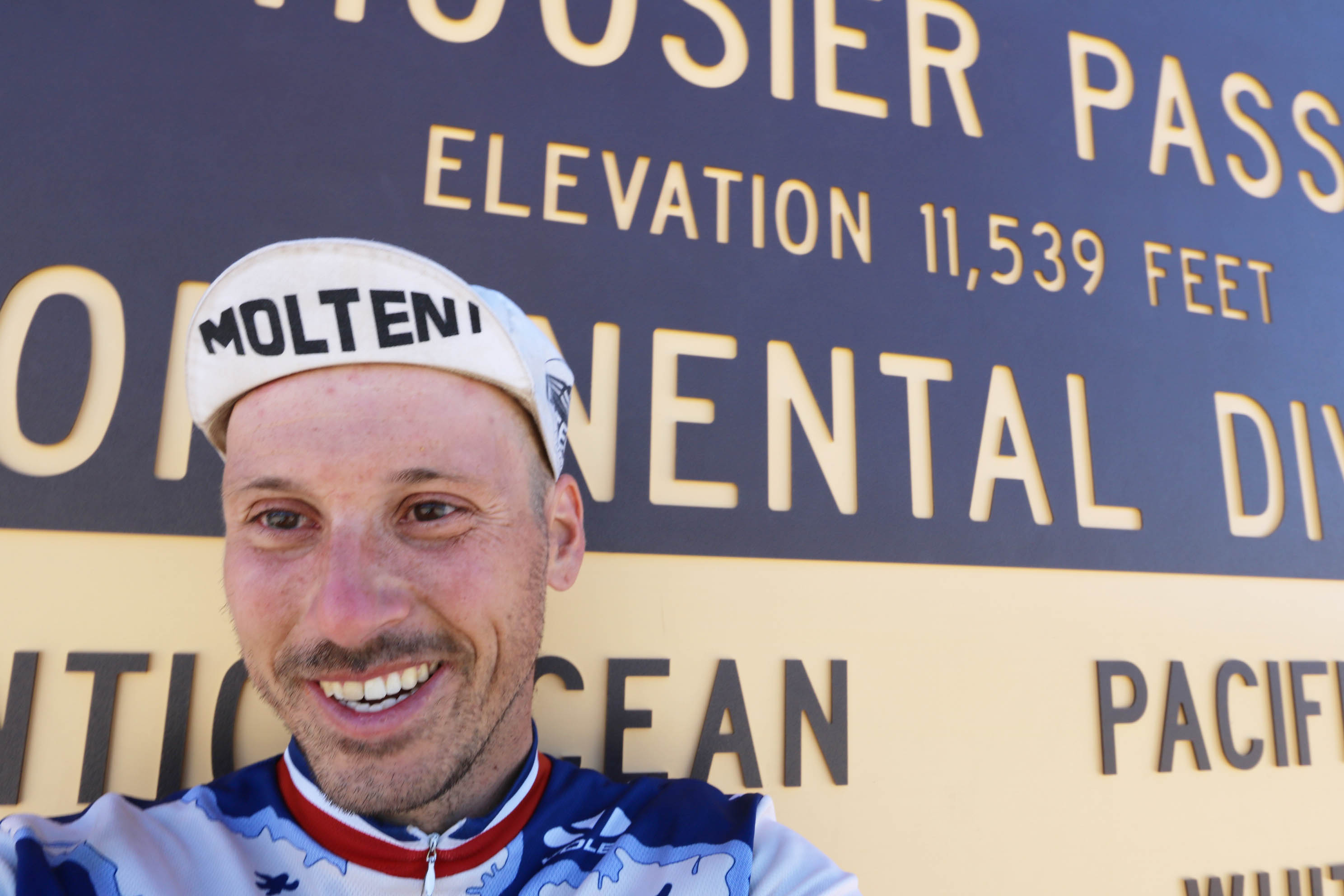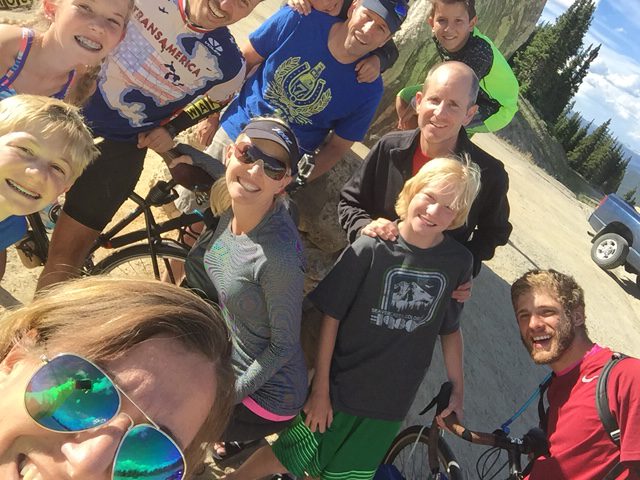 Click Here to Visit The Table of Contents
Click Here to Visit Previous Page:  Rolling Into Guffey Colorado – Day 45
Click Here to Visit The Next Page: Taking A Break In The Colorado Mountains – Day 47