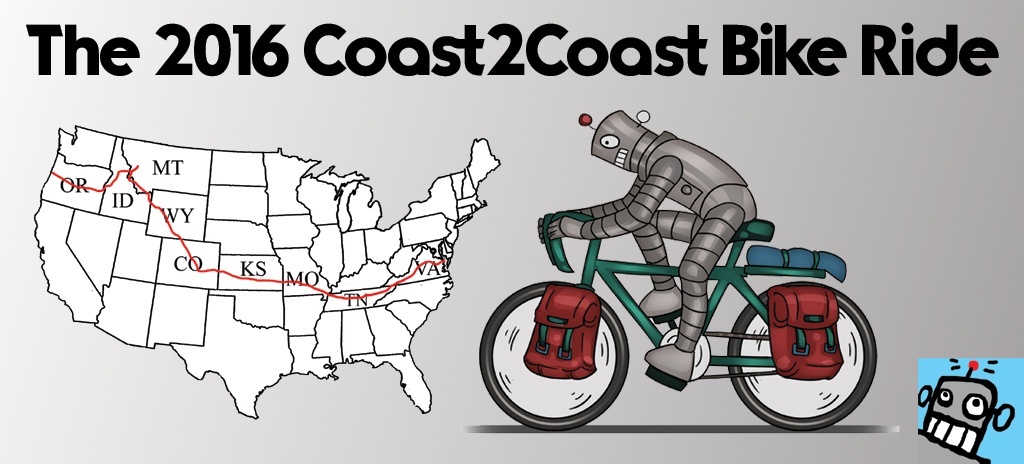 Click Here to Visit The Table of Contents
Click Here to Visit Previous Page:  Crossing Over Hoosier Pass at 11,539′ – Day 46
Click Here to Visit The Next Page:  No! We're Not Hitchhiking!?!!! – Day 48
 Day 47
Breckinridge CO To Silverthorne, CO
July 9, 2016
17.9 Miles for the day
2,407.9 Total miles for trip
1:42 Ride Time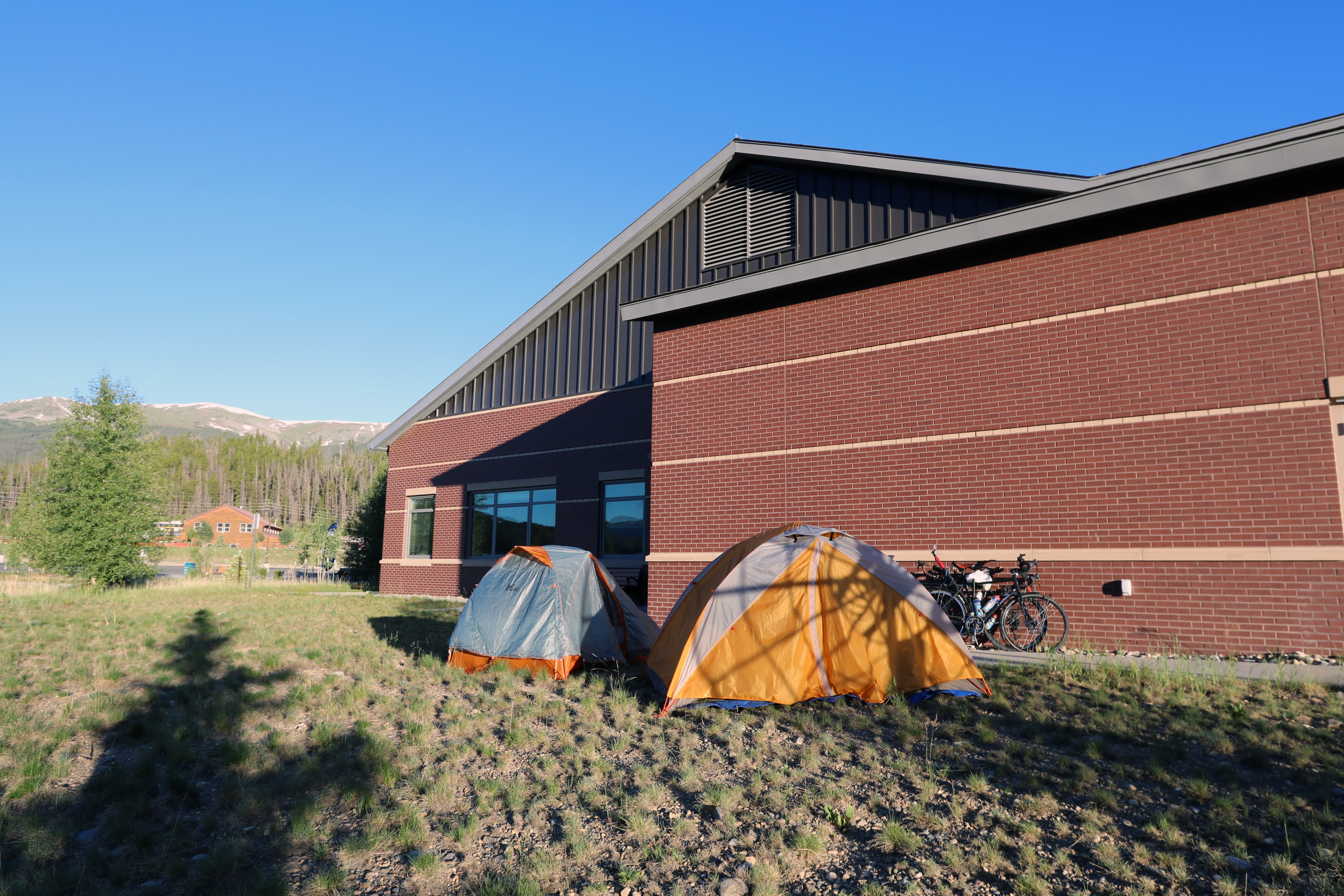 Last night, I realized last night that I have been sleeping on all sides. Ive been sleeping on my left side, then roll to my back, the right side and then my chest. I give each side about 10-15 minute and then I switch.
I usually just sleep on my sides. This bike tour I am carrying an inflatable pillow and I don't know how I ever lived without it on previous trips. Pillows a relatively new invention to me. After my first bike tour I didn't sleep with a pillow again until a few years ago.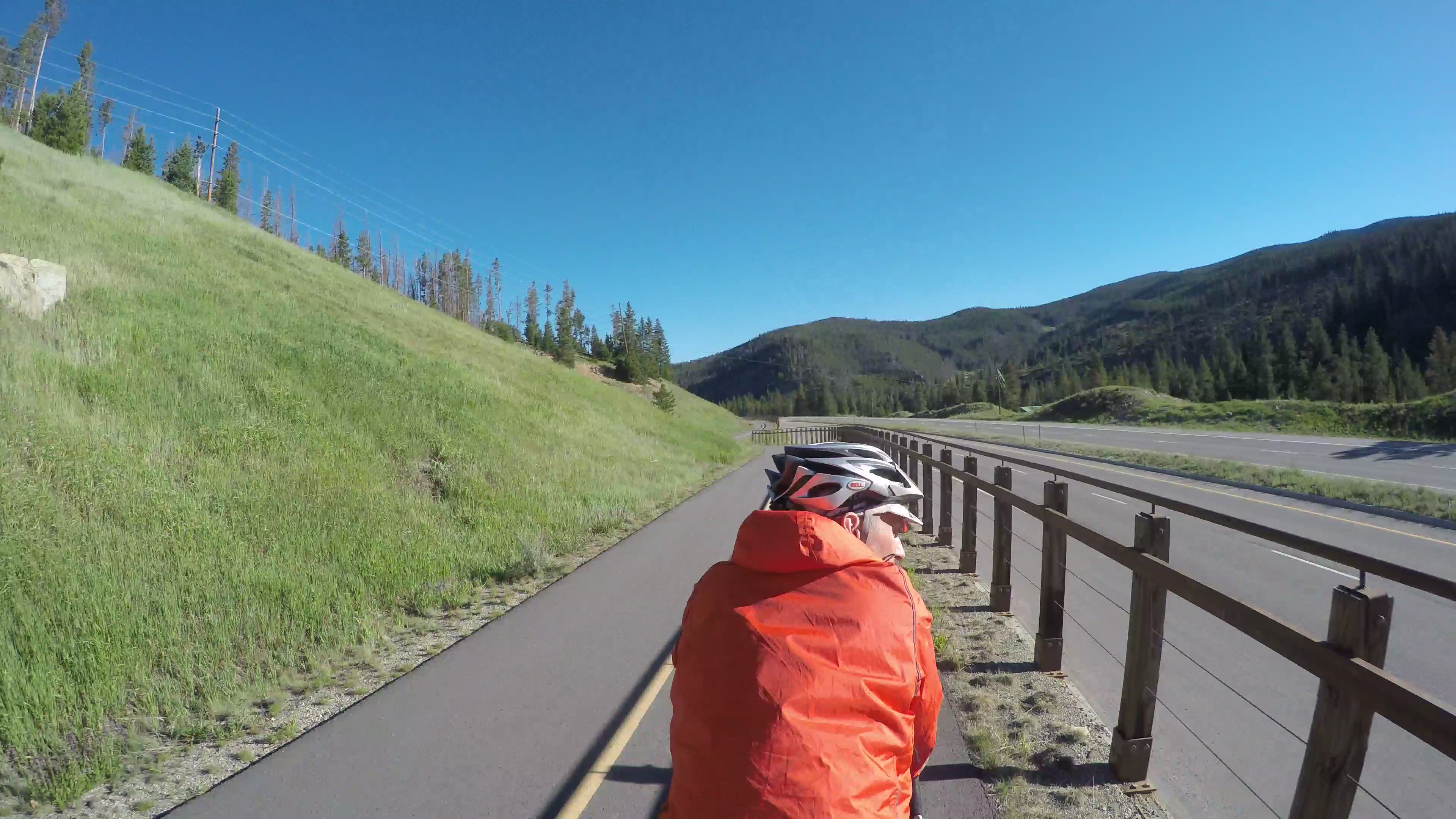 I was pretty warm last night in my sleeping bag, but the minute I got out I was freezing. My sleeping bag is only rated for 40 degrees, so I was wearing all my clothes. I slept better then I had since the night we stayed in the stretch limo.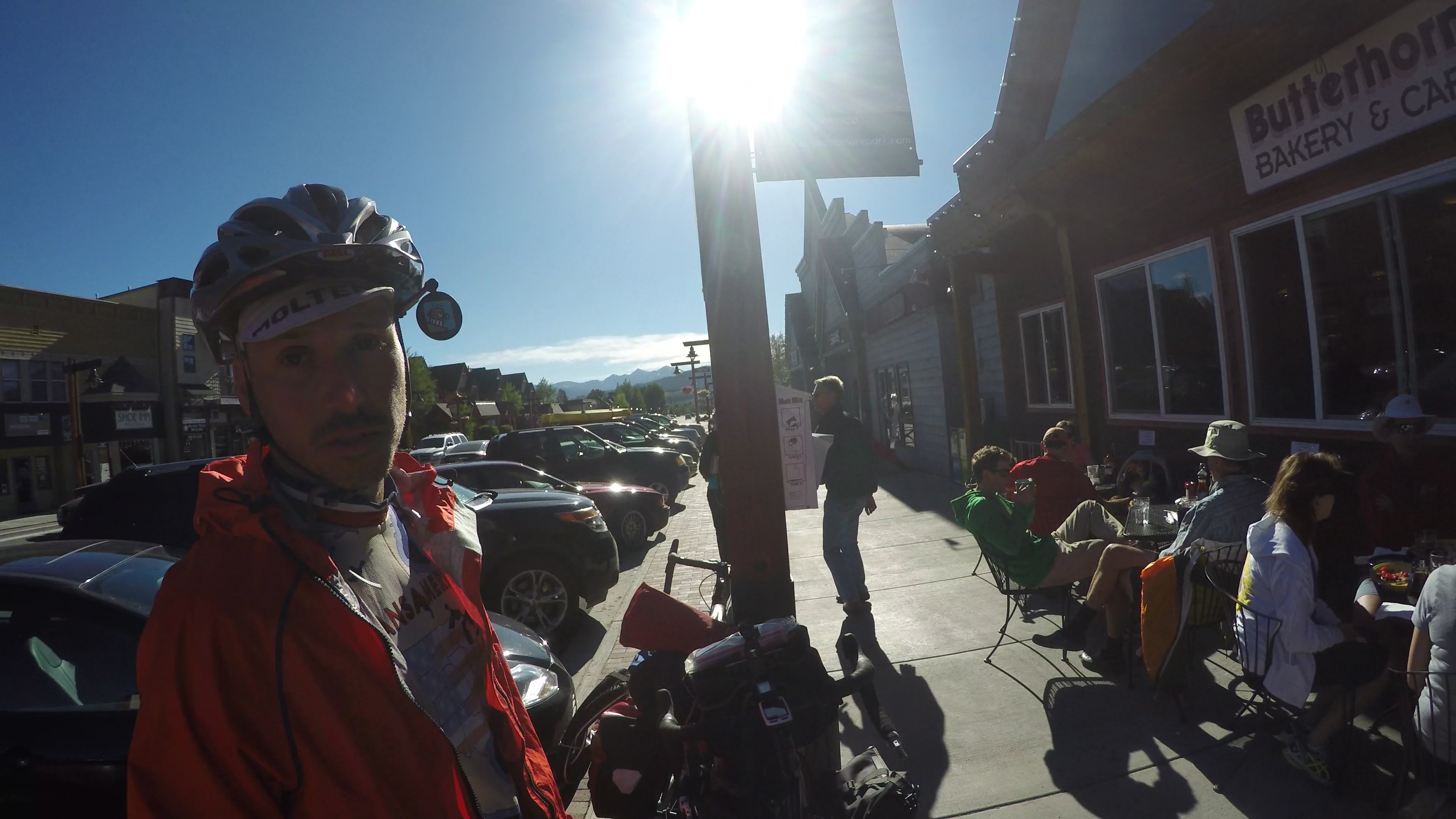 We packed up pretty quickly and coasted downhill on off-road bike trail with a million-dollar view of the mountains. Here is the video of the bike ride down the hill to Frisco.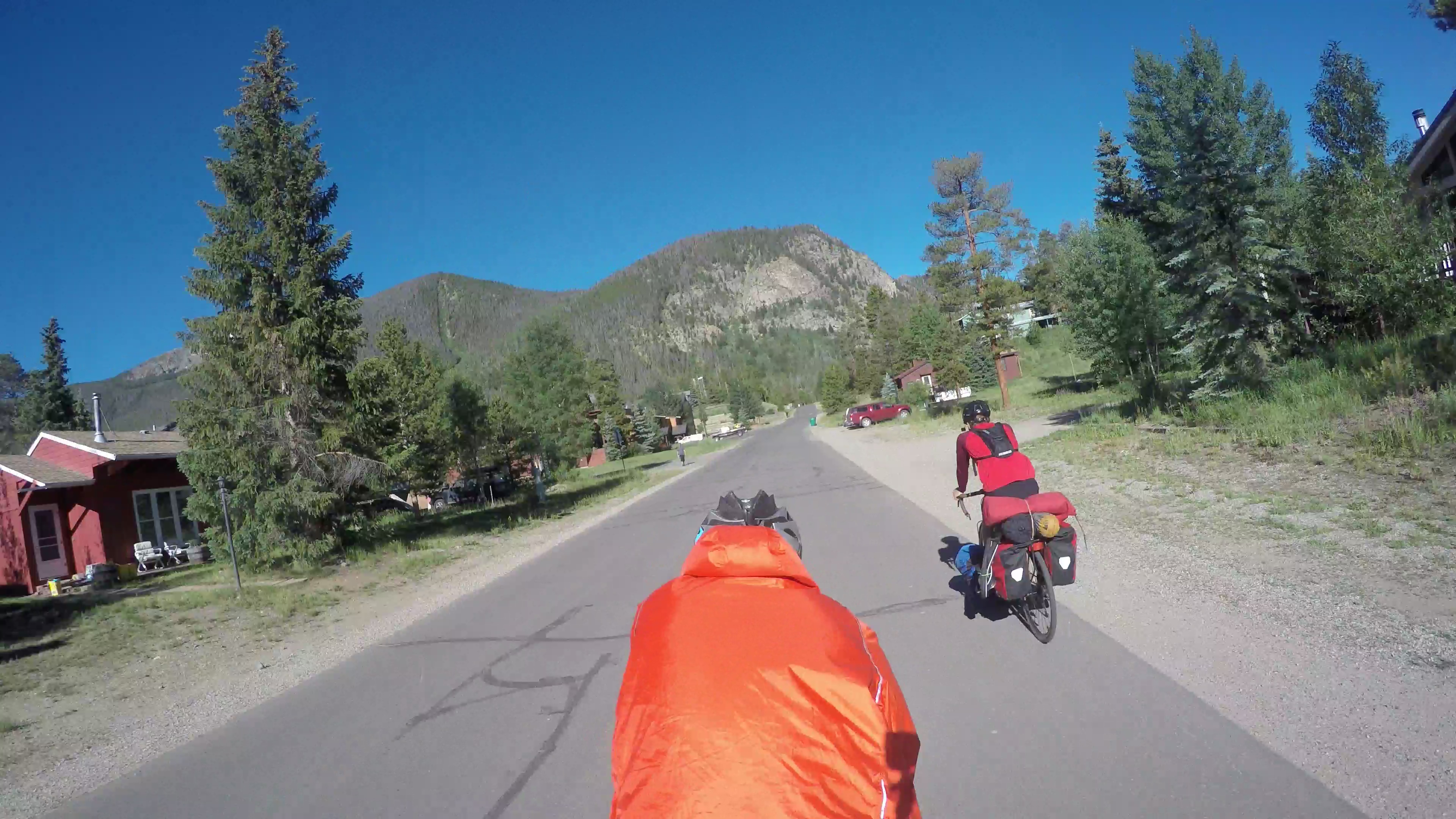 The plan for today is to relax and take it easy. Both Austin and I are way backed up on blog post writing. I can't remember if I ever gave out Austin's website on here. It's c4c2016.wordpress.com he does a great job with his site. Sometimes when I'm feeling nice, I'll let him use my computer to work on it.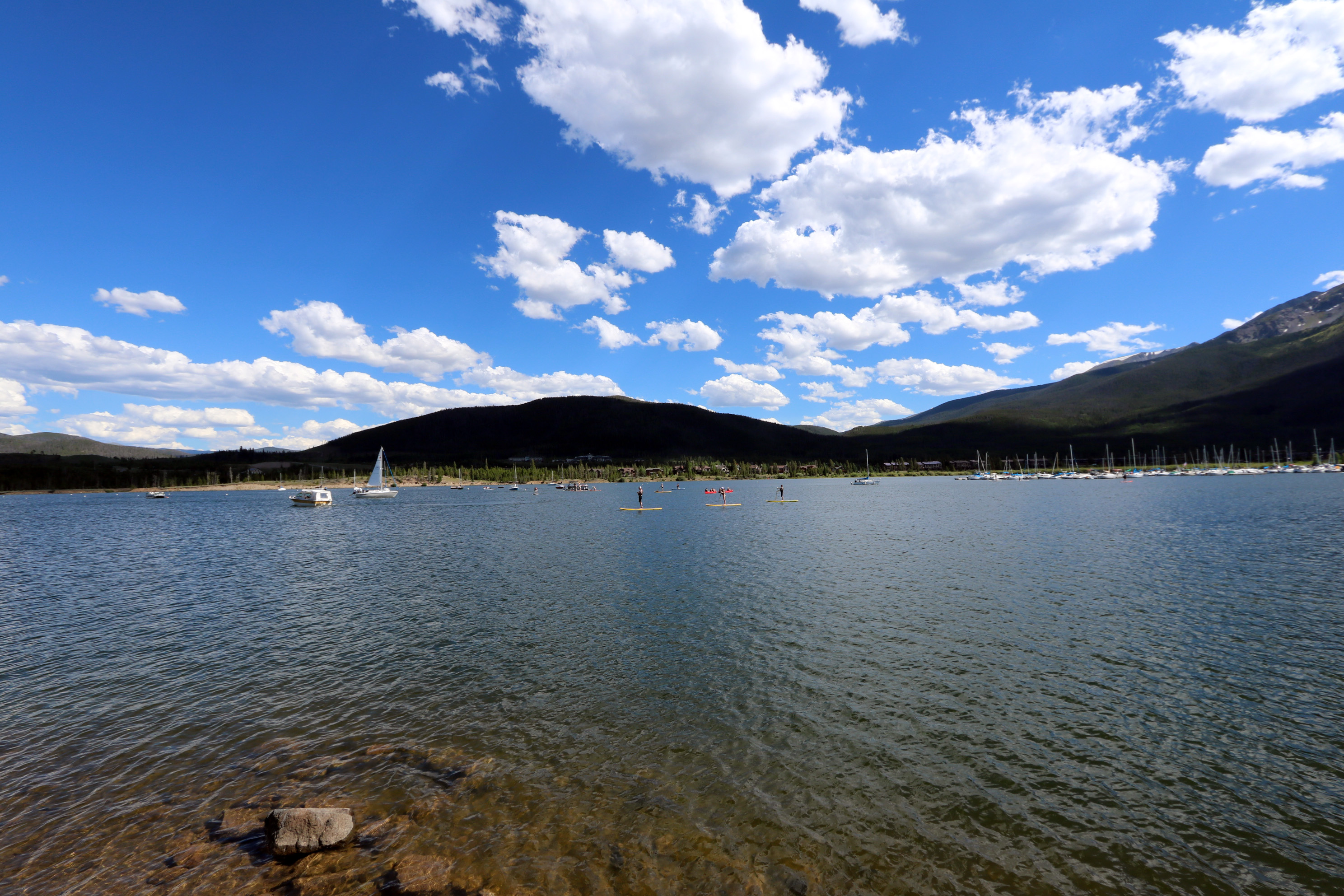 We pretty much just hung out in coffee shops all day. At around 4pm we decided to move down the road to the next town Silverthorne. The ride to Silverthorne was all off road.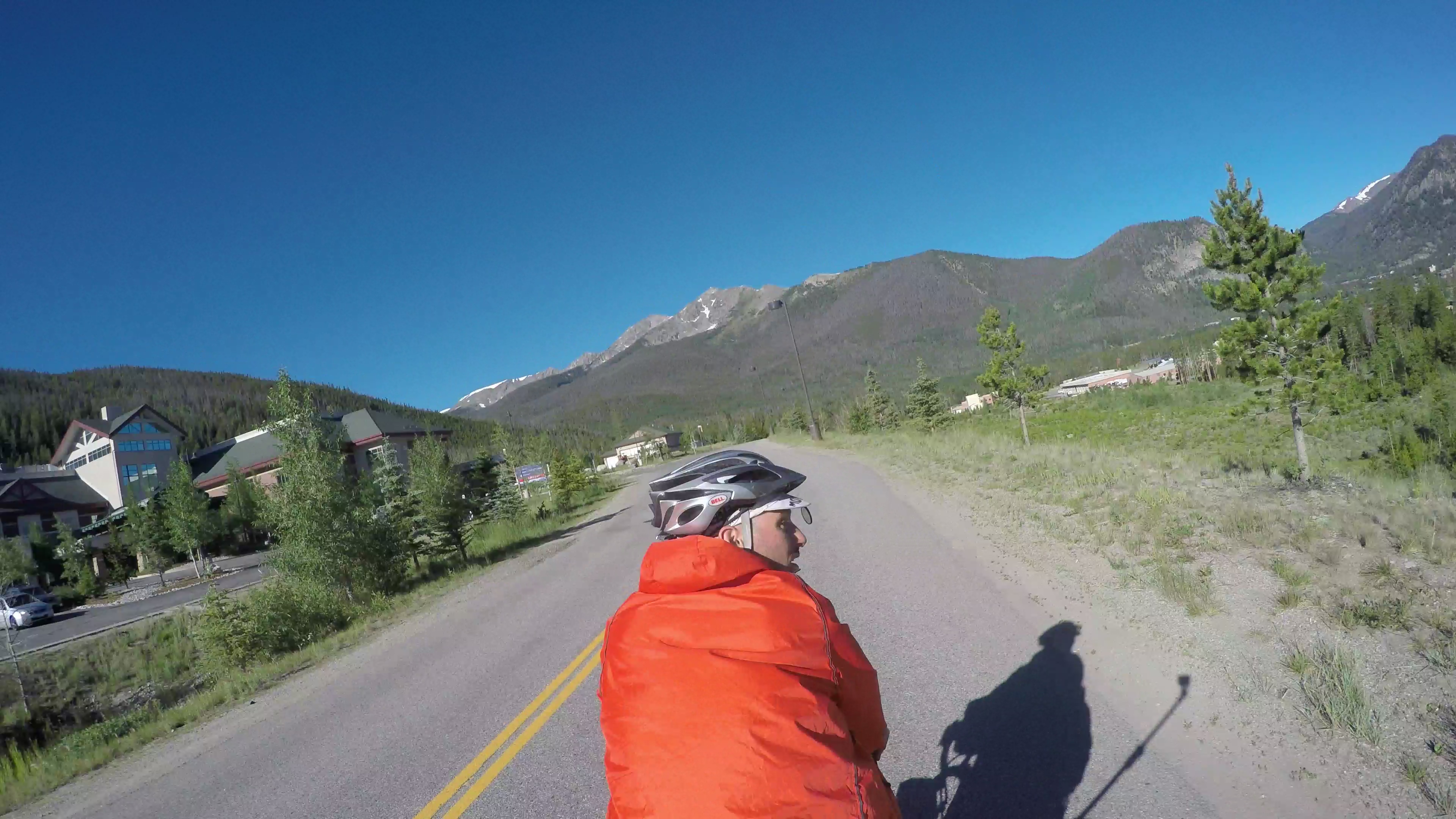 Honestly, going over Hoosier pass was really stressful for me. Those last 4 miles to the top, there is no room for cyclists on the roads and many of the trucks come within inches of brushing up along side us.  It feels really good to be off the roads and away for from the cars.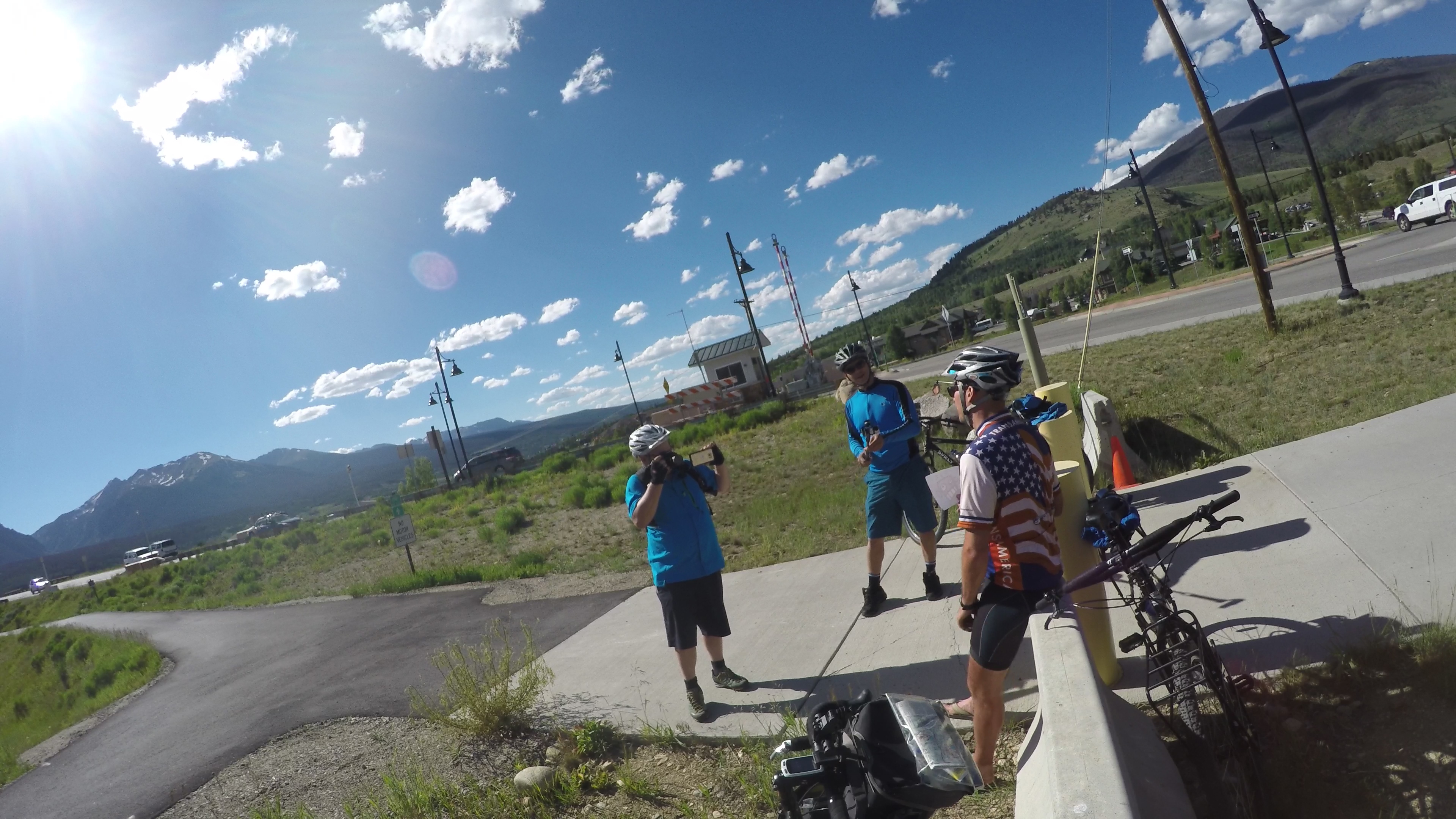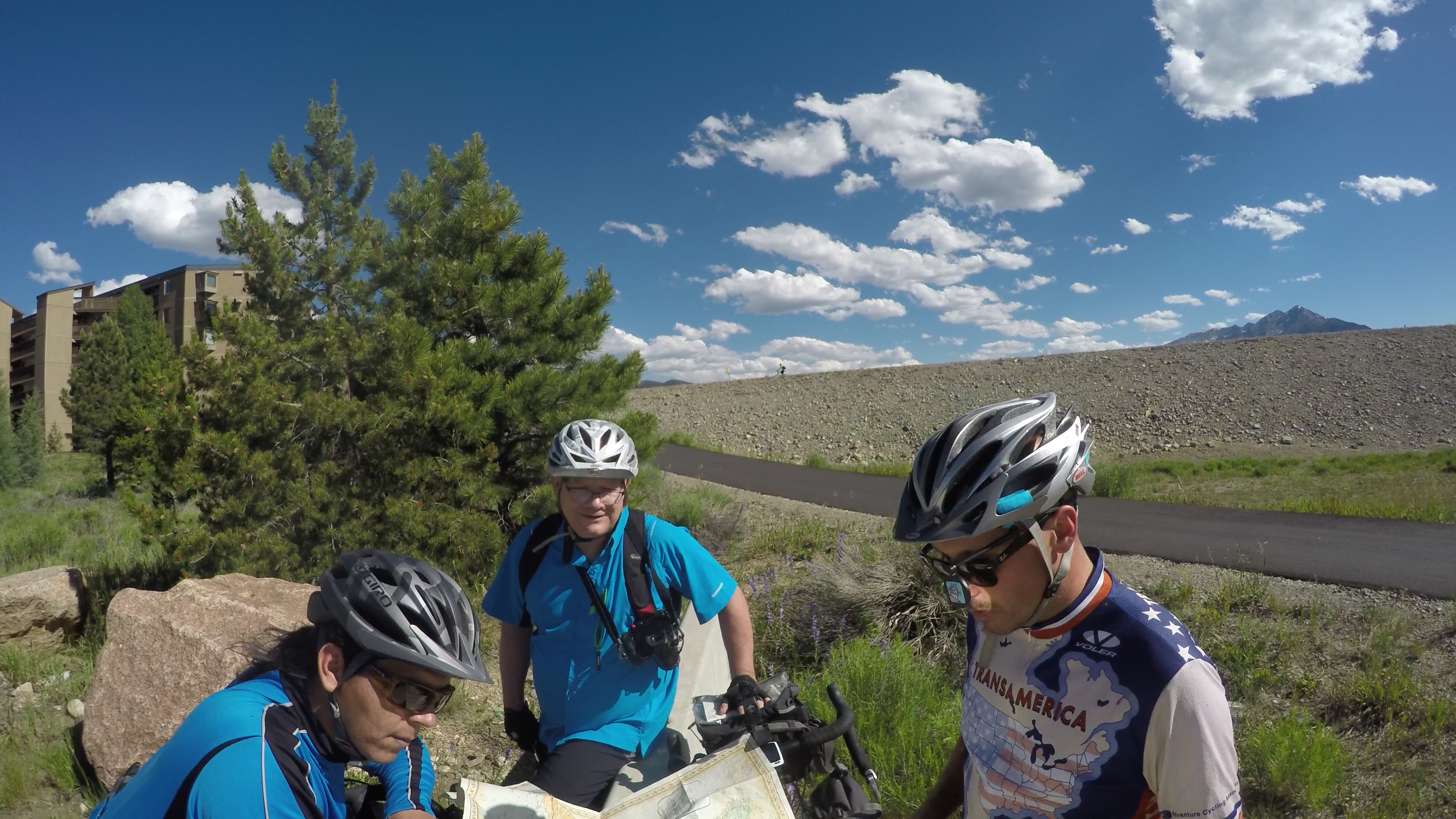 Right before we got to Silverthorne 2 cyclists whom we passed on the bike trail stopped me to ask me about the trip. I started telling them about my ride and they asked if they could interview me. They have a project called the Bicycle journalists and they interview a lot of cyclists. Who we sat on the side of the bike path and I told them everything I know about riding a bicycle across America.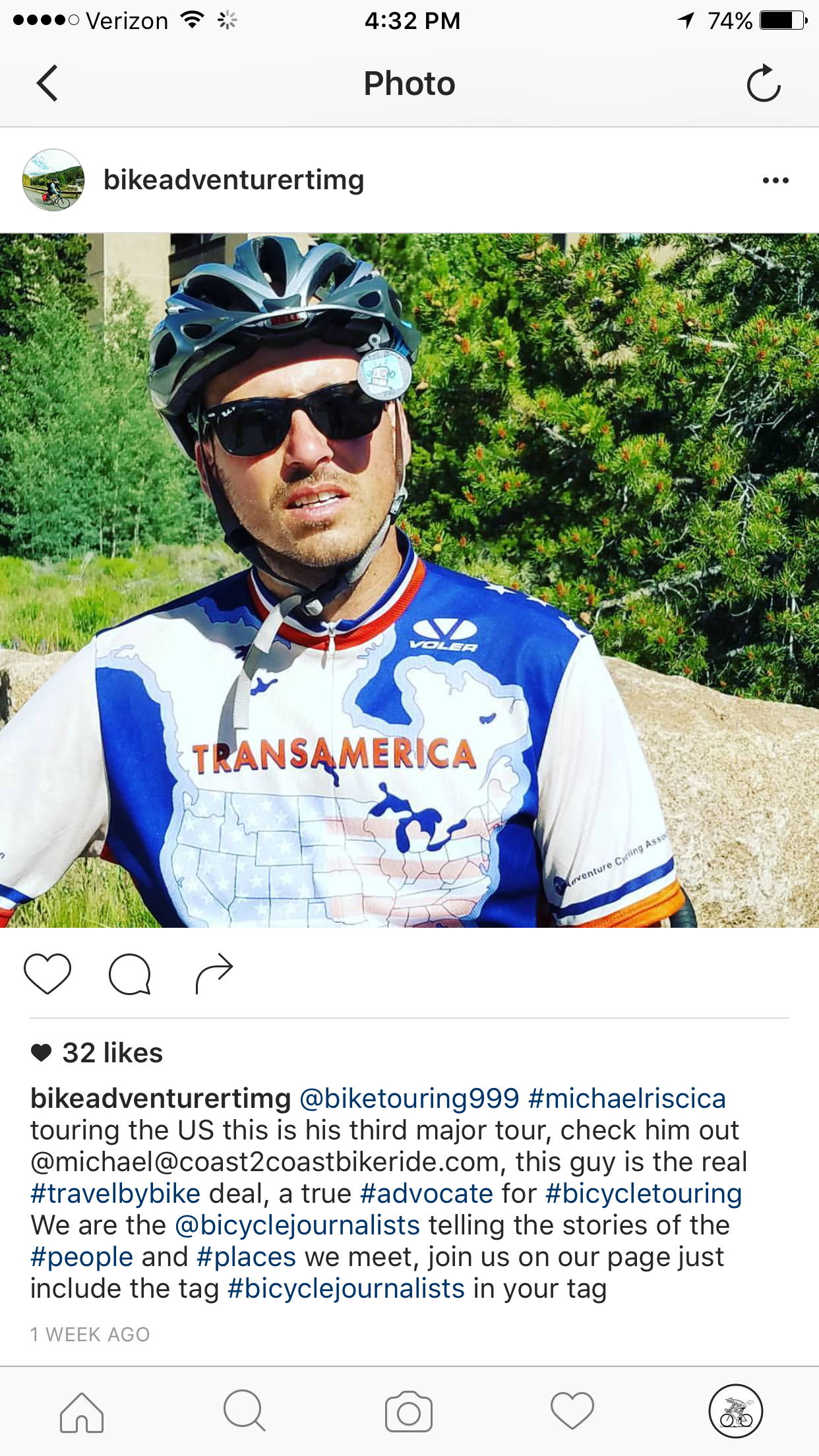 We must have chatted for almost an hour. After we were done I met up with Austin at the rec center for a shower. After I was clean, I head over to Starbucks for a little bit working on blog stuff and Austin went to find a laundry mat.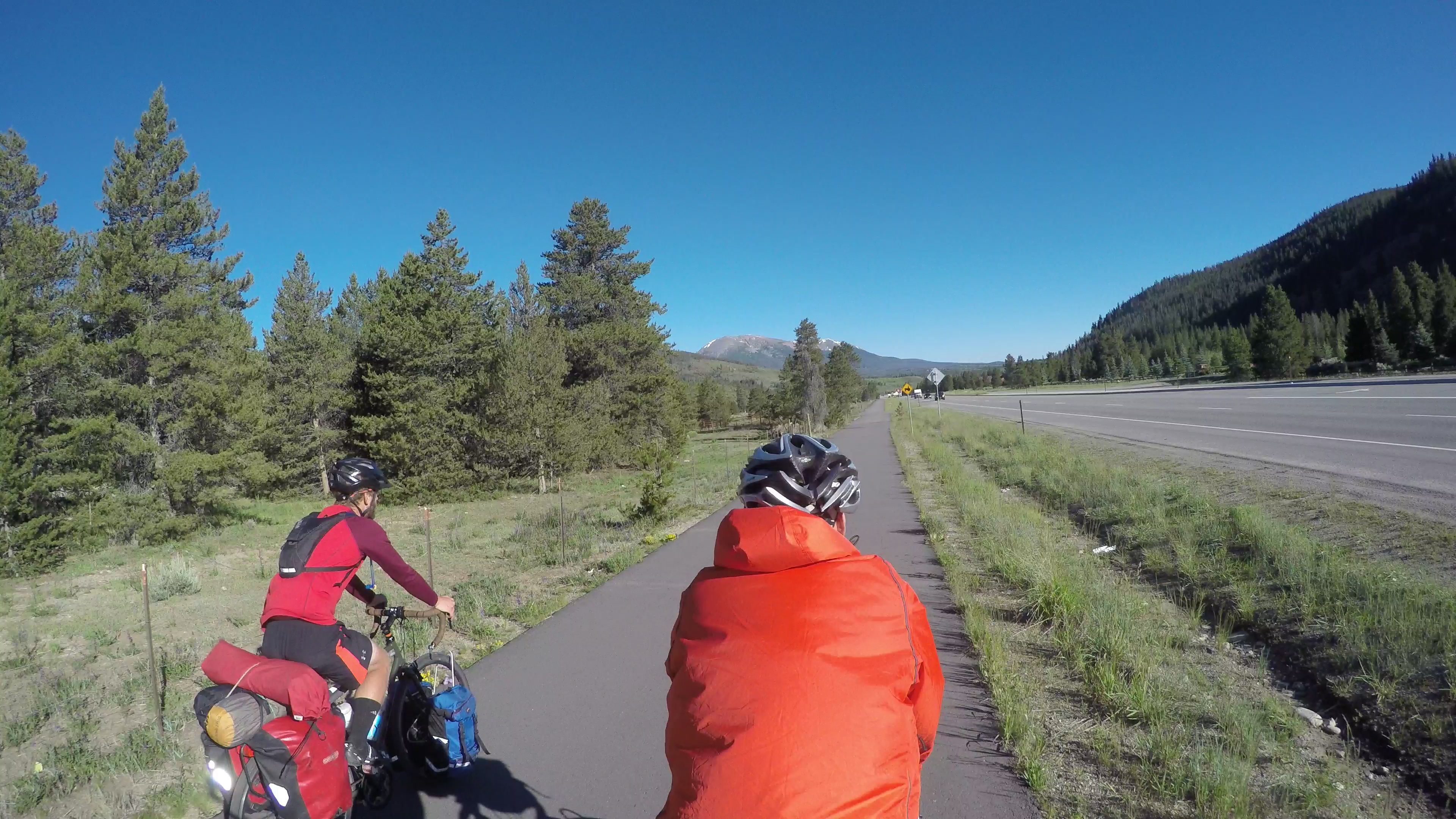 He later texted me and said they want $11 for a load of laundry, but the good news is he found a great place for us to camp along side the river and he bought some beers!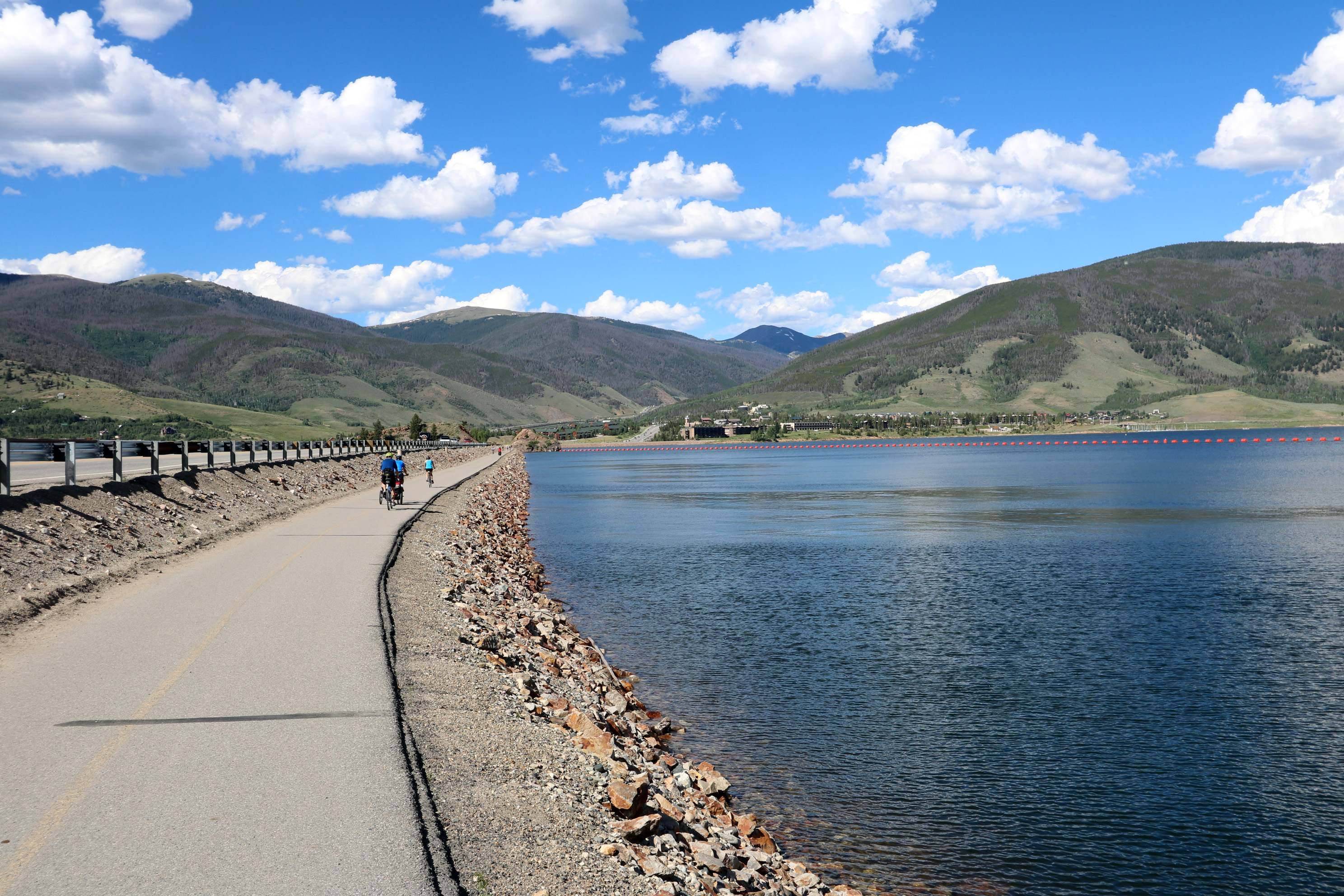 I found him in the woods a little bit off the bike path, very close to the chipotle in Silverthorne. It was a perfect camping spot for tonight. We just needed to wait until the sun goes down before we setup tents.
So we drank some beer from Ska brewing and listened to the specials while we watched the sunset. After we finished all the beer we grabbed some burritos from chipotle and then camped out next to the river.
Today was a good day. We accomplished our goal of hanging out and relaxing! I feel good blasting out of here tomorrow morning.
The last time I was here, I had a beautiful family that adopted me while I was in Breckenridge. If I don't have any connections, I have no business being in the Breckenridge Colorado area. Everything is outrageously expensive. EVEN THE BEER!?!!! WTF!?!??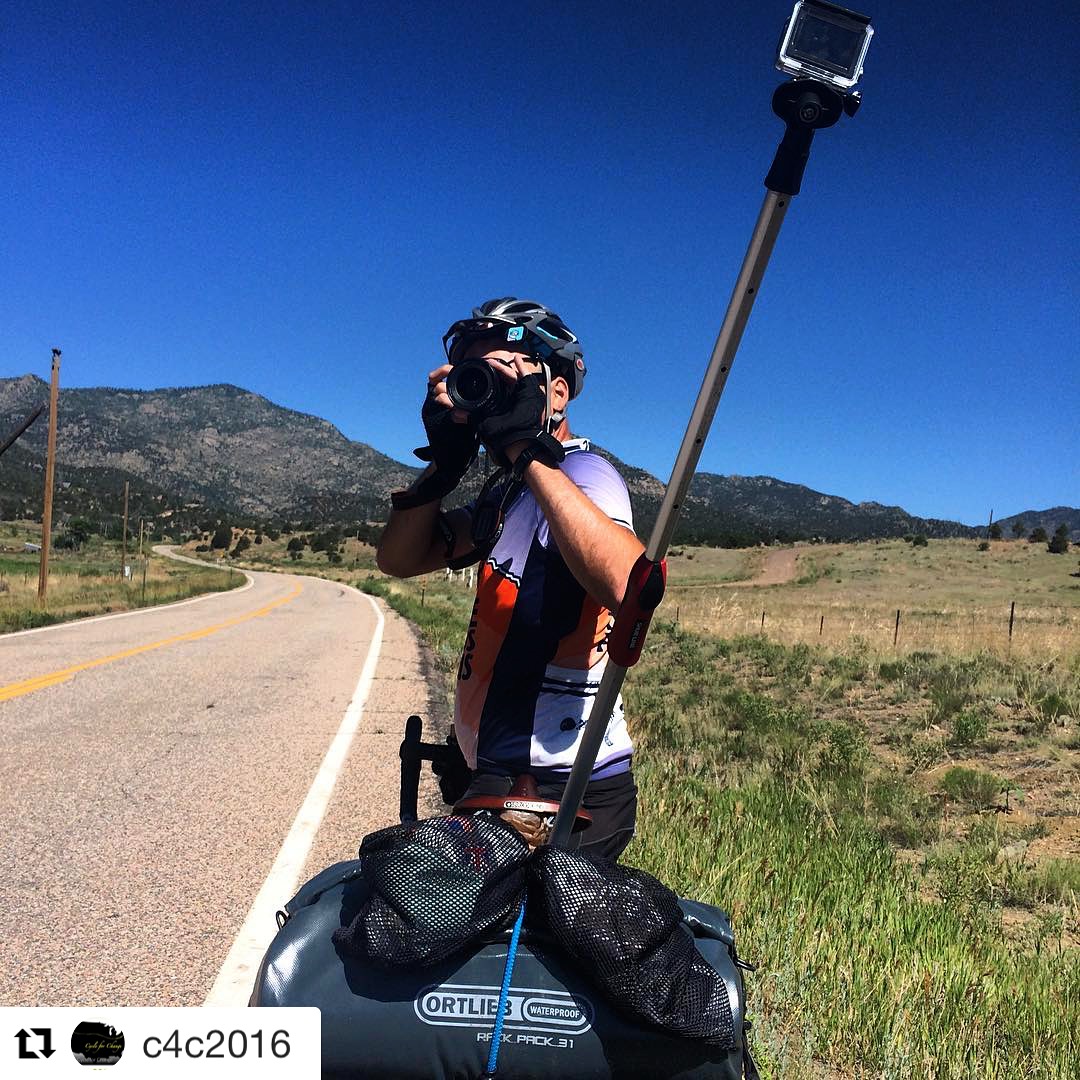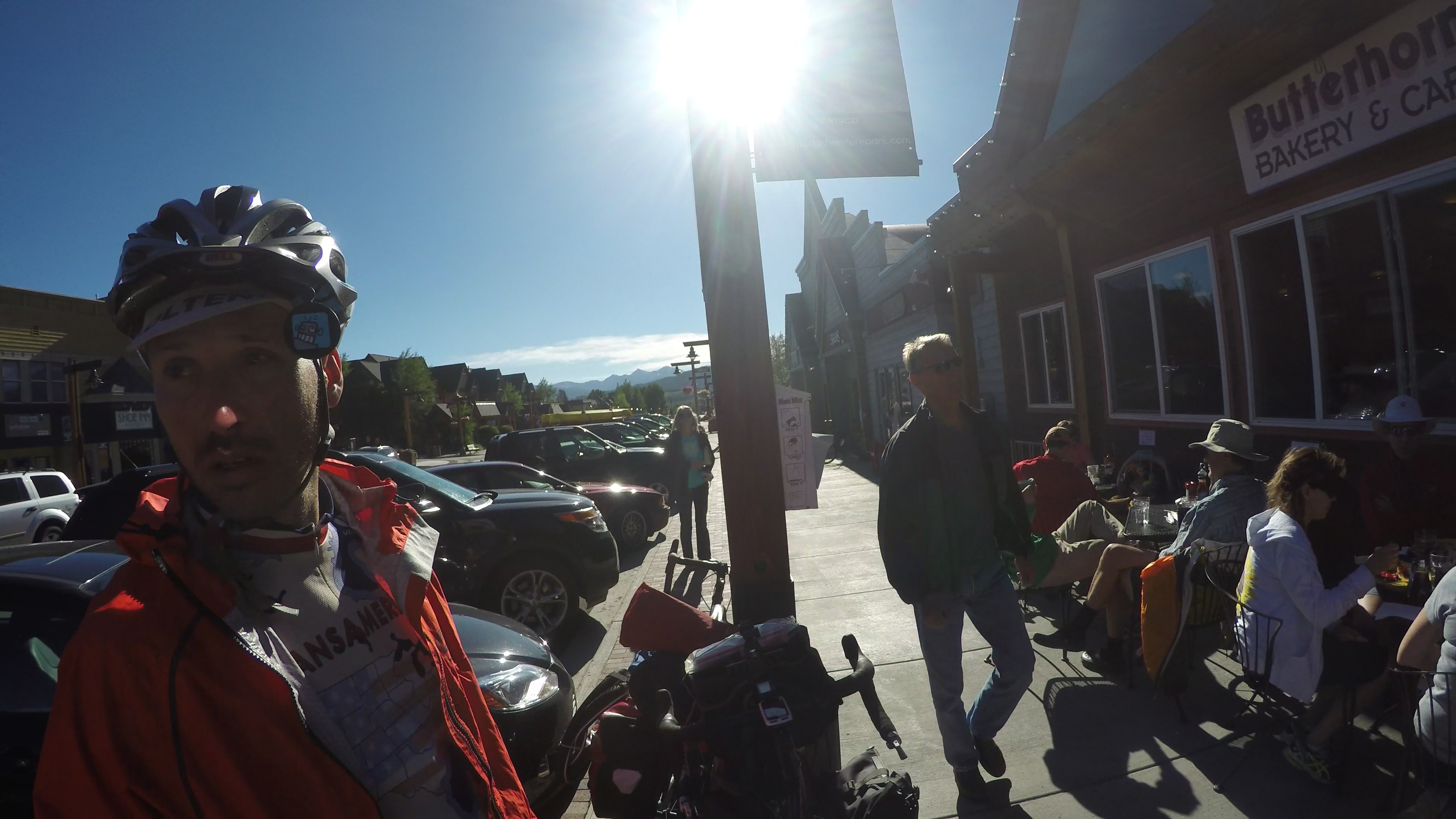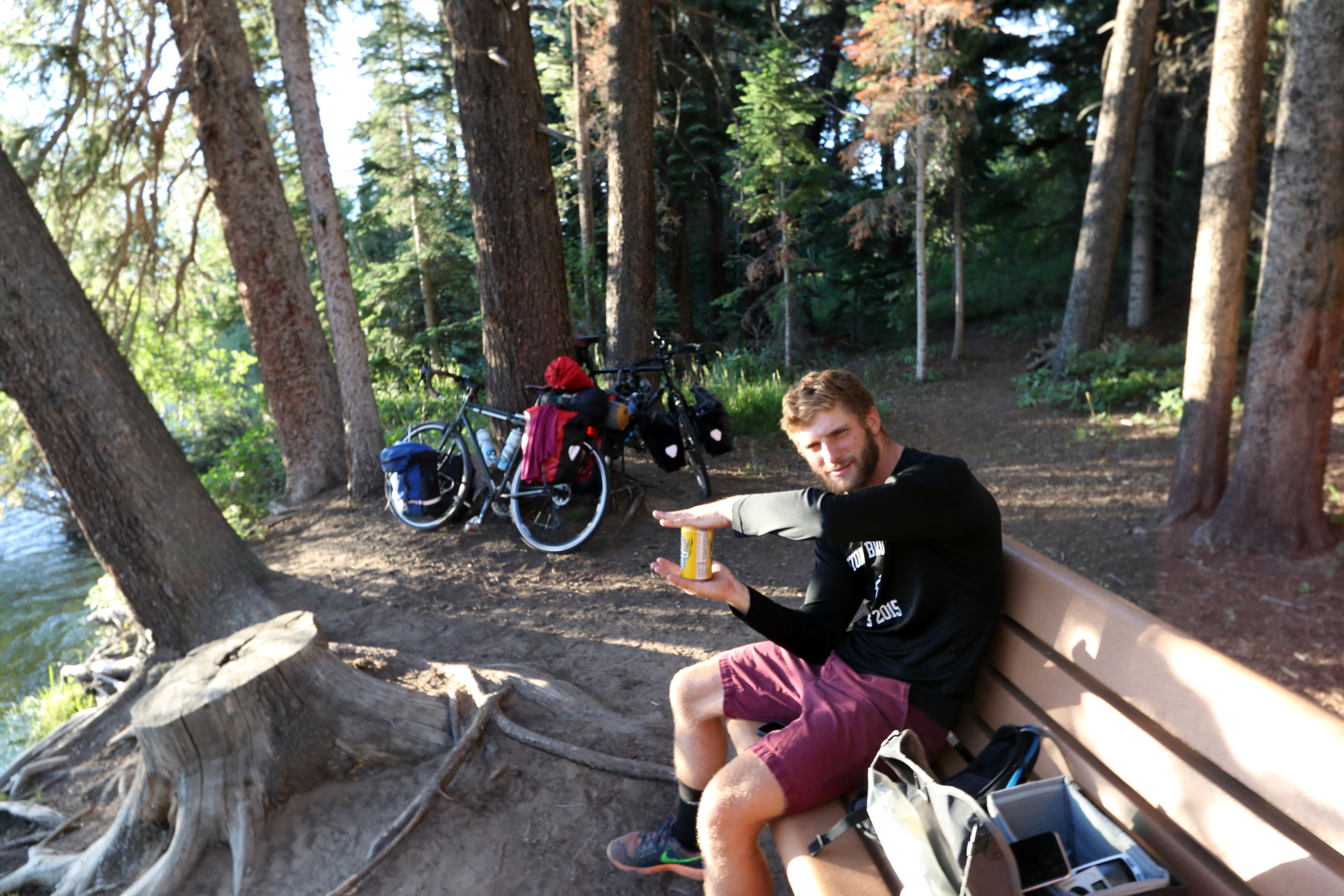 Click Here to Visit The Table of Contents
Click Here to Visit Previous Page:  Crossing Over Hoosier Pass at 11,539′ – Day 46
Click Here to Visit The Next Page:  No! We're Not Hitchhiking!?!!! – Day 48