Friday June 29, 2007, 64 miles (102 km) – Total so far: 588 miles (947 km) 63.56 miles
34 max 10.2 avg 6hr 13 min riding
Click Here to Visit The Table of Contents
Click Here to Visit Previous Page: Day 12: Hancock, VT to Ticonderoga, NY
Click Here to Visit The Next Page: Day 14: Long Lake, NY to Thendara, NY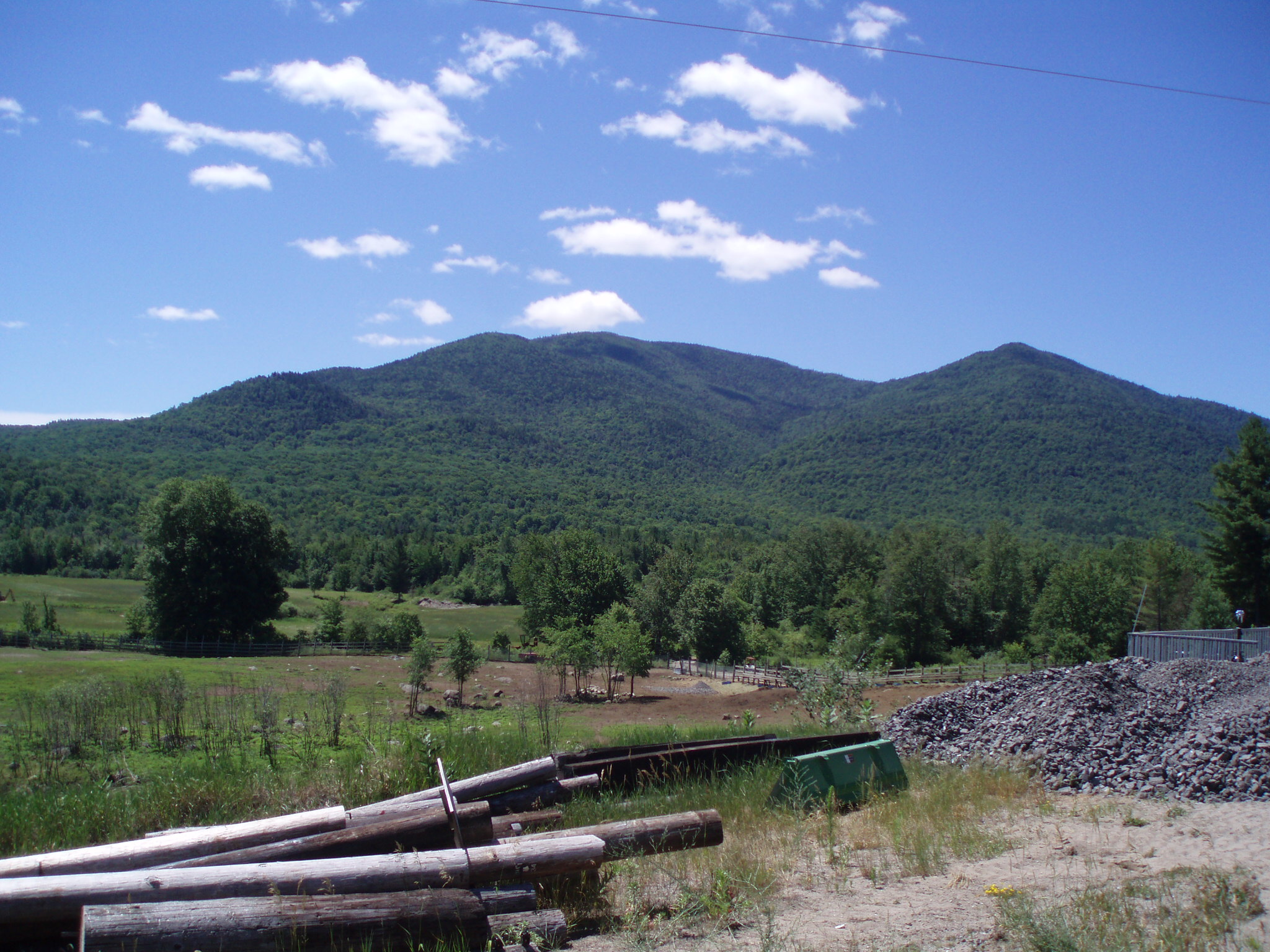 We left Bryce's before he was awake. Today is the 5th day in a row that we have woken up and had a huge hill first thing in the morning. As we pulled out of his street we saw someone in the distance riding a bicycle with big red panniers up the hill. We had an urgent appointment with the McDonald's bathroom so decided we'd just catch up with that person later. We ate breakfast at McDonald's. 2 for 3 breakfast sandwiches, I attempted to wash my clothes in the bathroom but failed miserably. After breakfast we started climbing up the hill.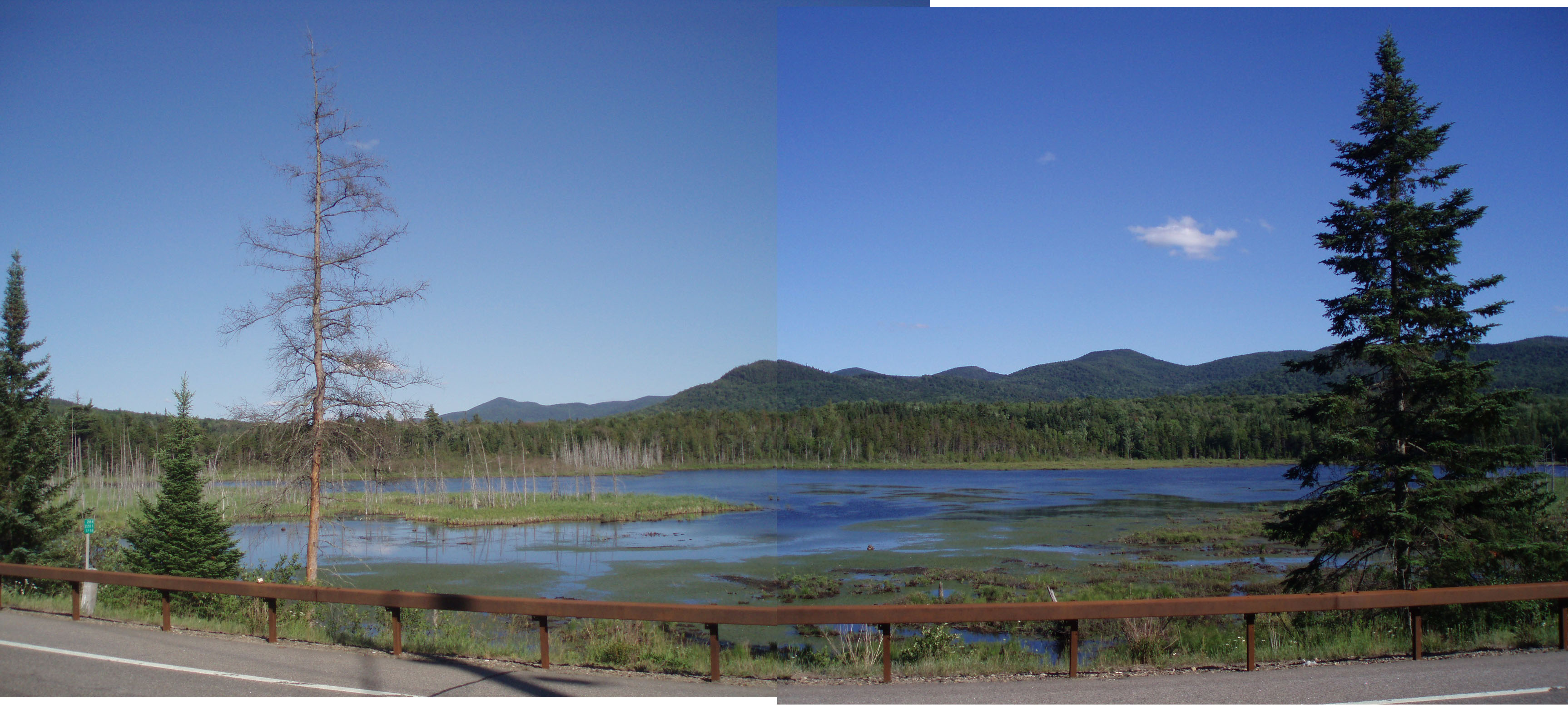 Both of us were running low on water. And had a hard time finding some. The lady at the Jellystone camp ground was pretty rude to me when I asked her if I could fill up my water bottle. Eventually we bit the bullet and rode out on our 20 mile stretch with 50% water.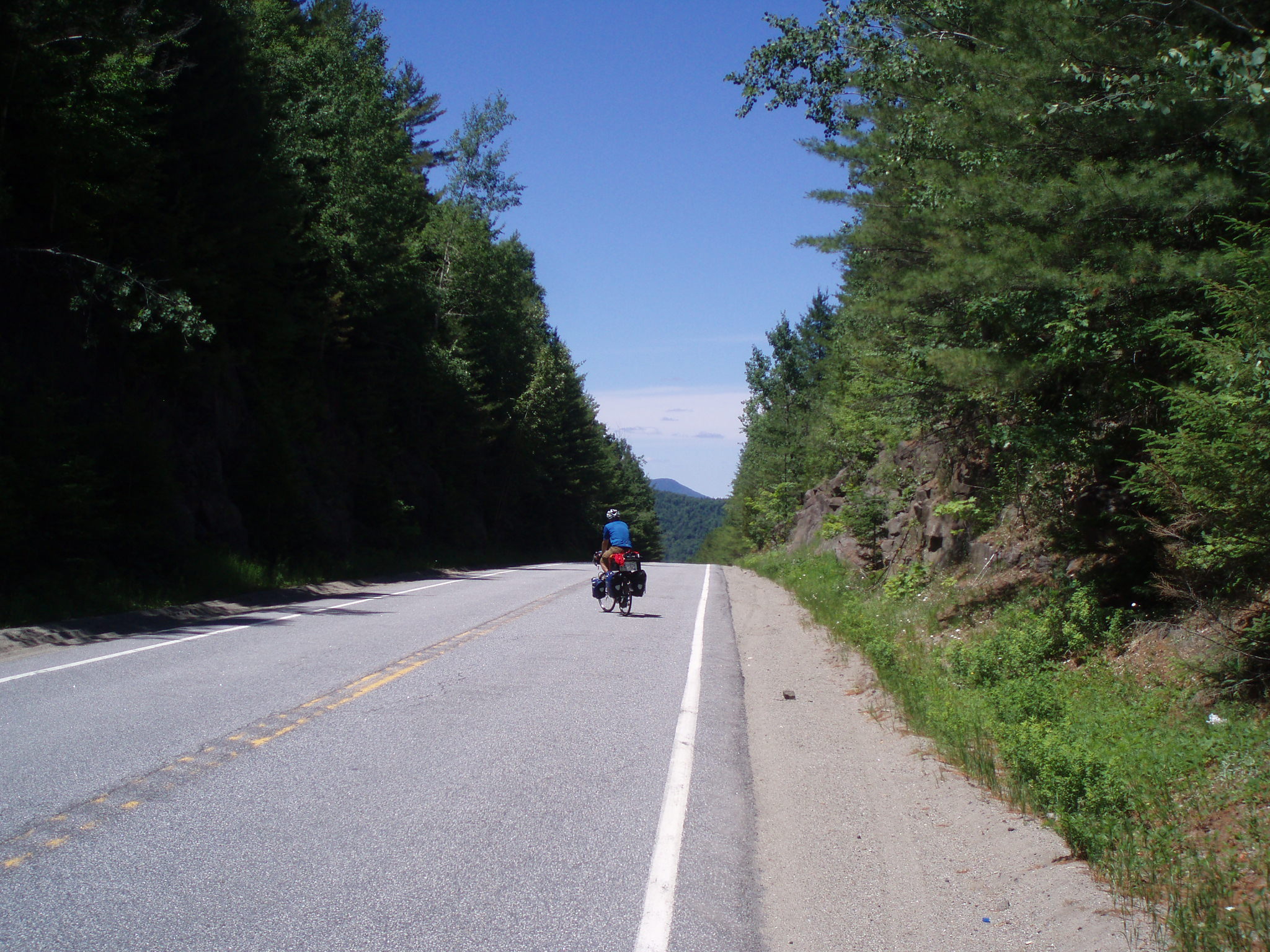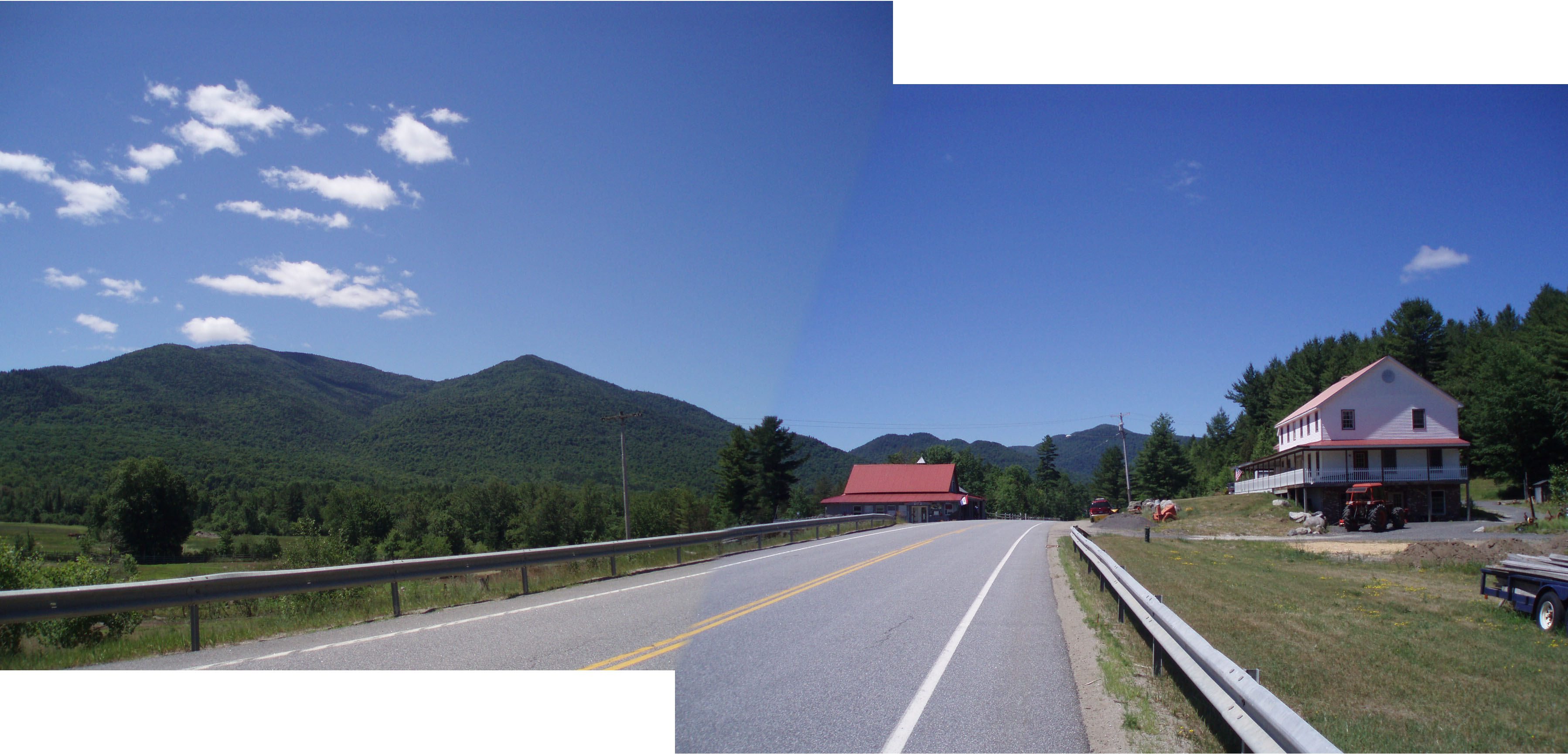 We started climbing and climbing and climbing then we rode straight for a few minute and then climbed some more. Chuck said pretty soon we're going to be able to talk to god, because we're almost there. If you look at our maps the topography says nothing. I felt great doing this ridiculous climb. Halfway up chuck said he saw that rider from this morning about half a mile behind him. I was confused how we passed this guy.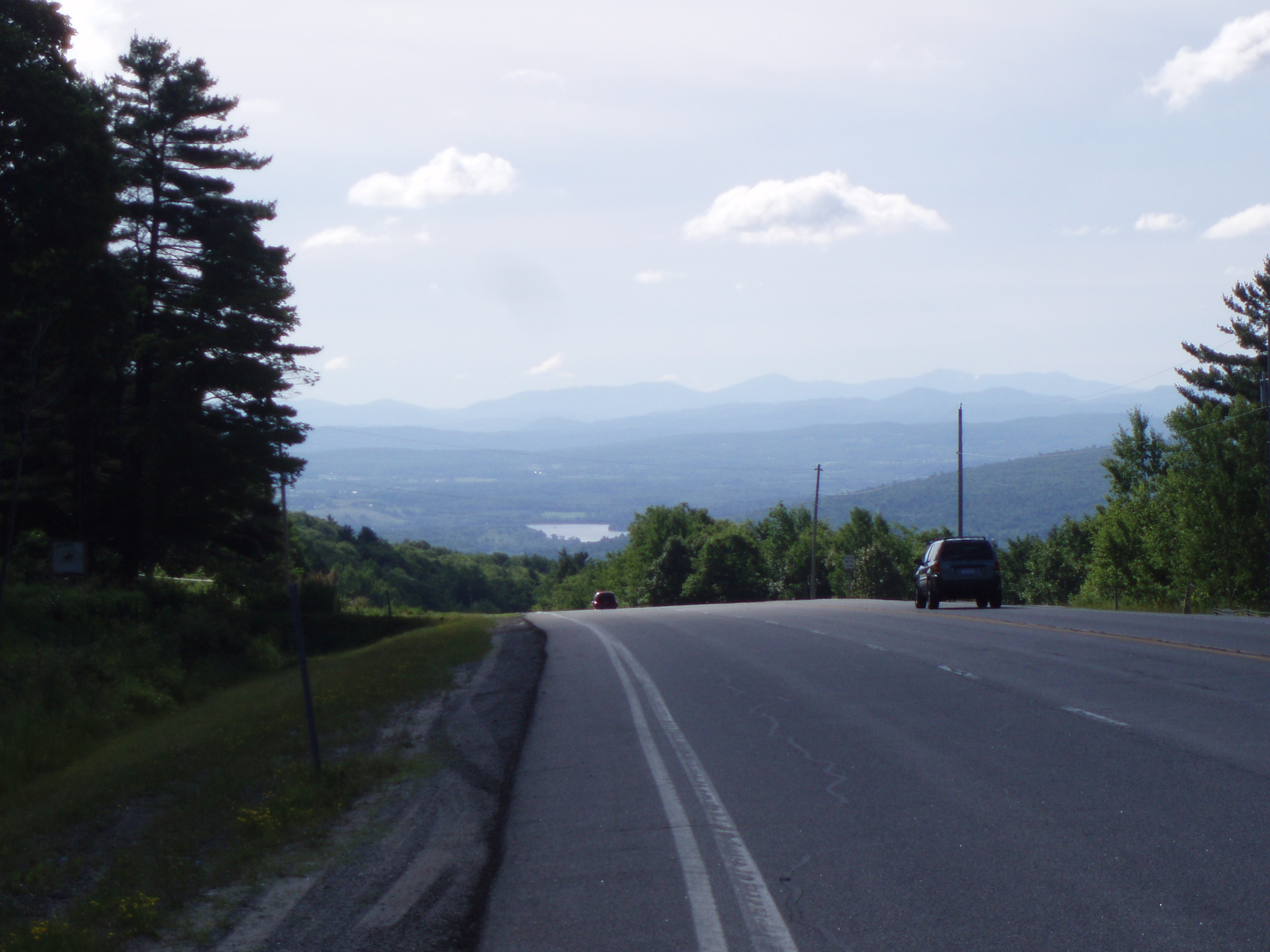 When we got to the next town the lady at the store was really nice. She had us sign the bicycle register and told us the rest of the day is all downhill, the weather for the next couple of days is beautiful and the wind is going to go away. I was happy to hear all this. Brent from Bar Harbor gave us a number of this dude in the next town Long Lake, but the number he gave me didn't work.
We hung around Newcomb for a while, took a nice long break.  Chuck and I are suckers for taking long breaks at places and getting too way too comfortable. We do this everywhere, but our breaks got outta control when we were in Europe.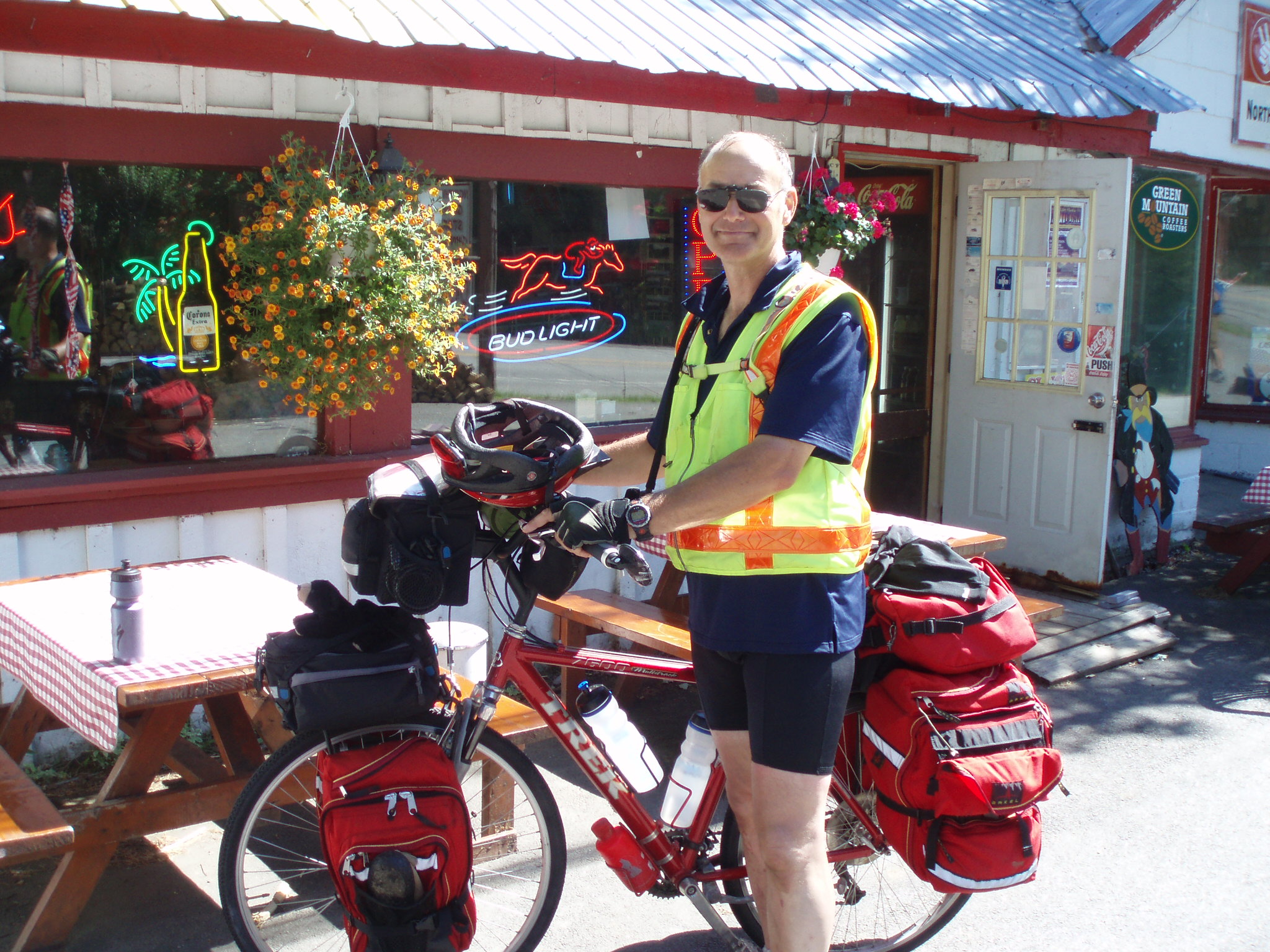 As soon as we were ready to get on our bikes and ride out that rider who got behind us finally rode up to the store. His name is Bill and he is from Michigan. He's riding the northern tier from Bar Harbor back to his home in Michigan. We sat around talking with Bill for a while and he told us this really great story about being harassed by a bear on one of his previous bike tours.
We're really glad to meet Bill and glad to know that there is another rider out here with us. Bill decided he was going to stay in Newcomb for the night and chuck and I pushed through to the next town. We said farewell and we'll probably see each other on the road again.
It wasn't all downhill to the next town; however it wasn't bad riding compared to earlier in the day.  We stopped in Long Lake for dinner, since we both barely spent any money in the past couple of days we treated ourselves to a delicious fish dinner and a few beers. After dinner we both just wanted to go to sleep.
The campsite was 3 miles outside of town and it overlooked the Long Lake, $13 for both of us to camp for the night. The sunset was beautiful. I hadn't taken a real shower or shaved since Conway New Hampshire and suddenly I decided my time has come. The shower was kind of gross so it went fast and I skipped the shave.
On my way back to the campsite I started talking to the family in the pop-up camper next to our site. They offered us some beer and we sat around with them enjoying the campfire. Shawn the father is hilarious and had us laughing all night long. Eventually it got late and we were both exhausted so we were in bed around 10 or so.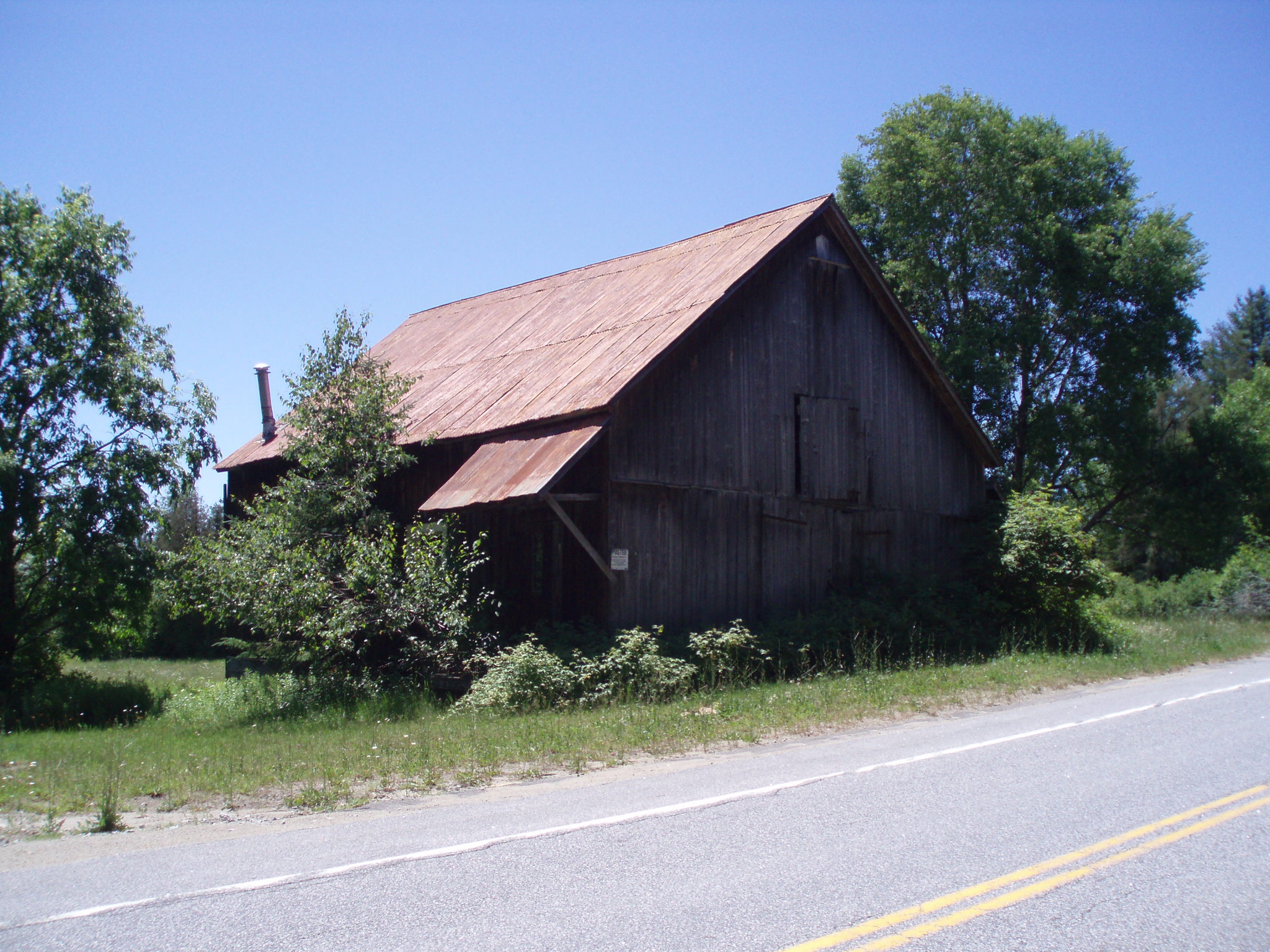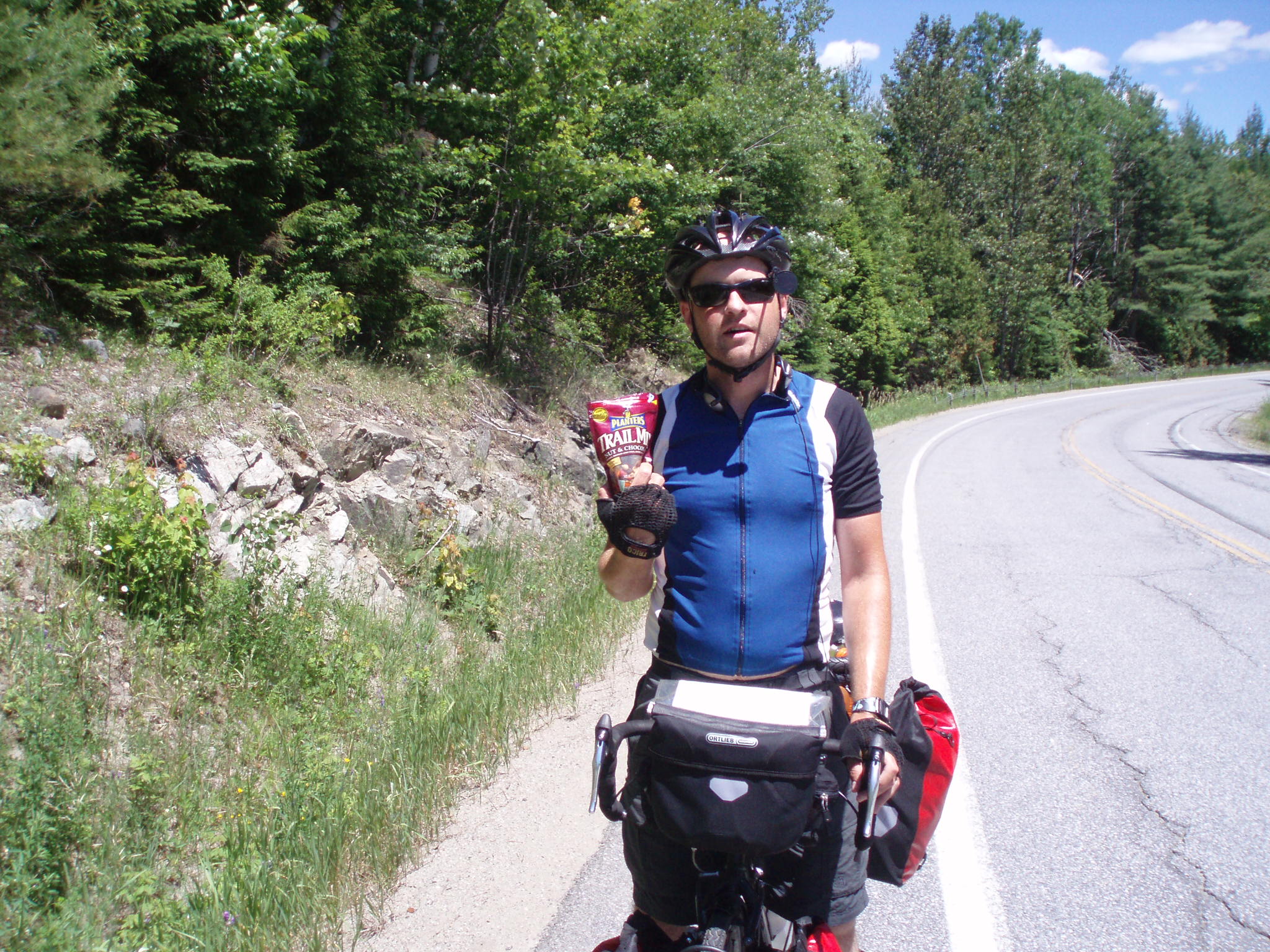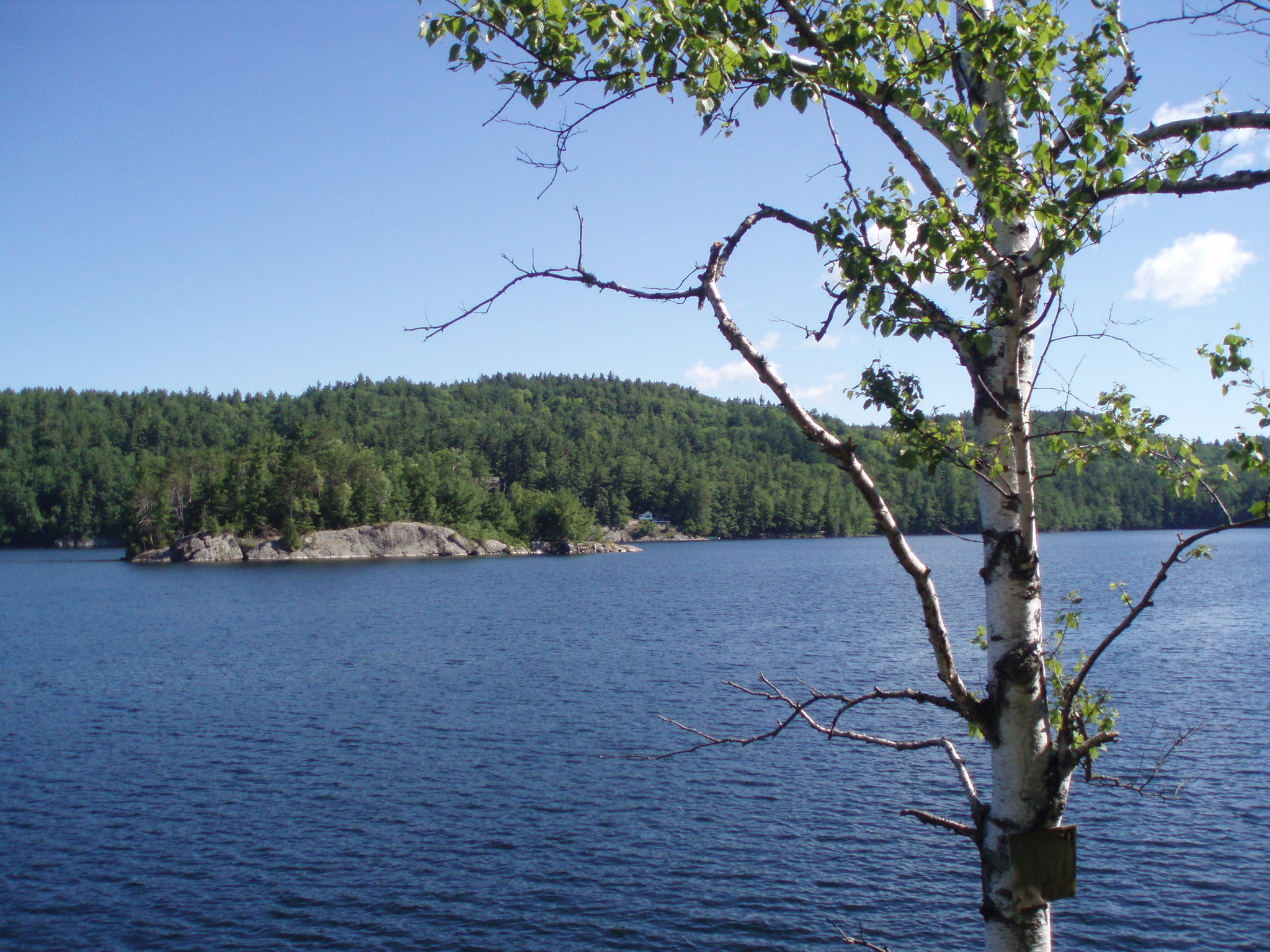 Click Here to Visit The Table of Contents
Click Here to Visit Previous Page: Day 12: Hancock, VT to Ticonderoga, NY
Click Here to Visit The Next Page: Day 14: Long Lake, NY to Thendara, NY