Sunday July 1, 2007, 81 miles (131 km) – Total so far: 718 miles (1,155 km) 81.44 miles 
33.5 max Chuck 11.2 avg Chuck 7:12
Click Here to Visit The Table of Contents
Click Here to Visit Previous Page: Day 13: Ticonderoga, NY to Long Lake, NY
Click Here to Visit The Next Page: Day 15: Thendara, NY to Port Ontario, NY
Chuck bill and I were up at 6am it was FREEZING out. I had on all my clothes and last night it rained so that meant my cycling clothes for today were wet. Eventually I bit the bullet and just put on my wet clothes.   It was pretty uncomfortable at first but then the dried quickly. My hands were really cold and I wished I had a pair of full finger gloves. I'm going to try to pick up a little pair of mittens at the next Wal-Mart.
Chuck told me this morning that if we pulled an 80 mile day that we could make it to Lake Ontario and camp on the lake. I was skeptical.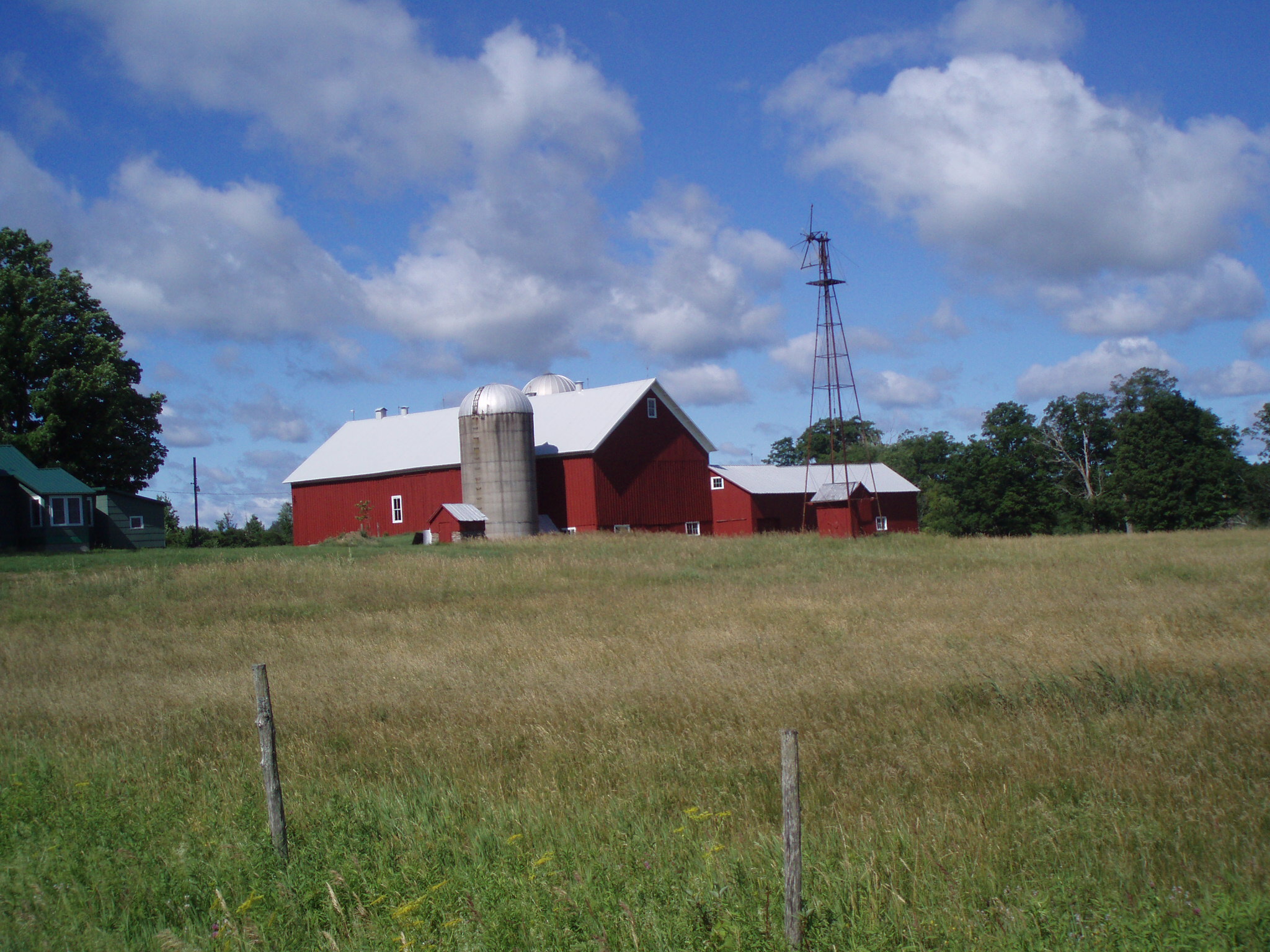 Riding out of the campsite the roads were really well made. It was the smoothest road I've ridden on in a long time. At one point I felt like my wheel was out of true because there was a slight wobble but I checked and my wheels are as straight as an arrow. The super smooth road was playing games with me. The minute we crossed out of Oneida County the roads went back to crap. In fact they were horrible.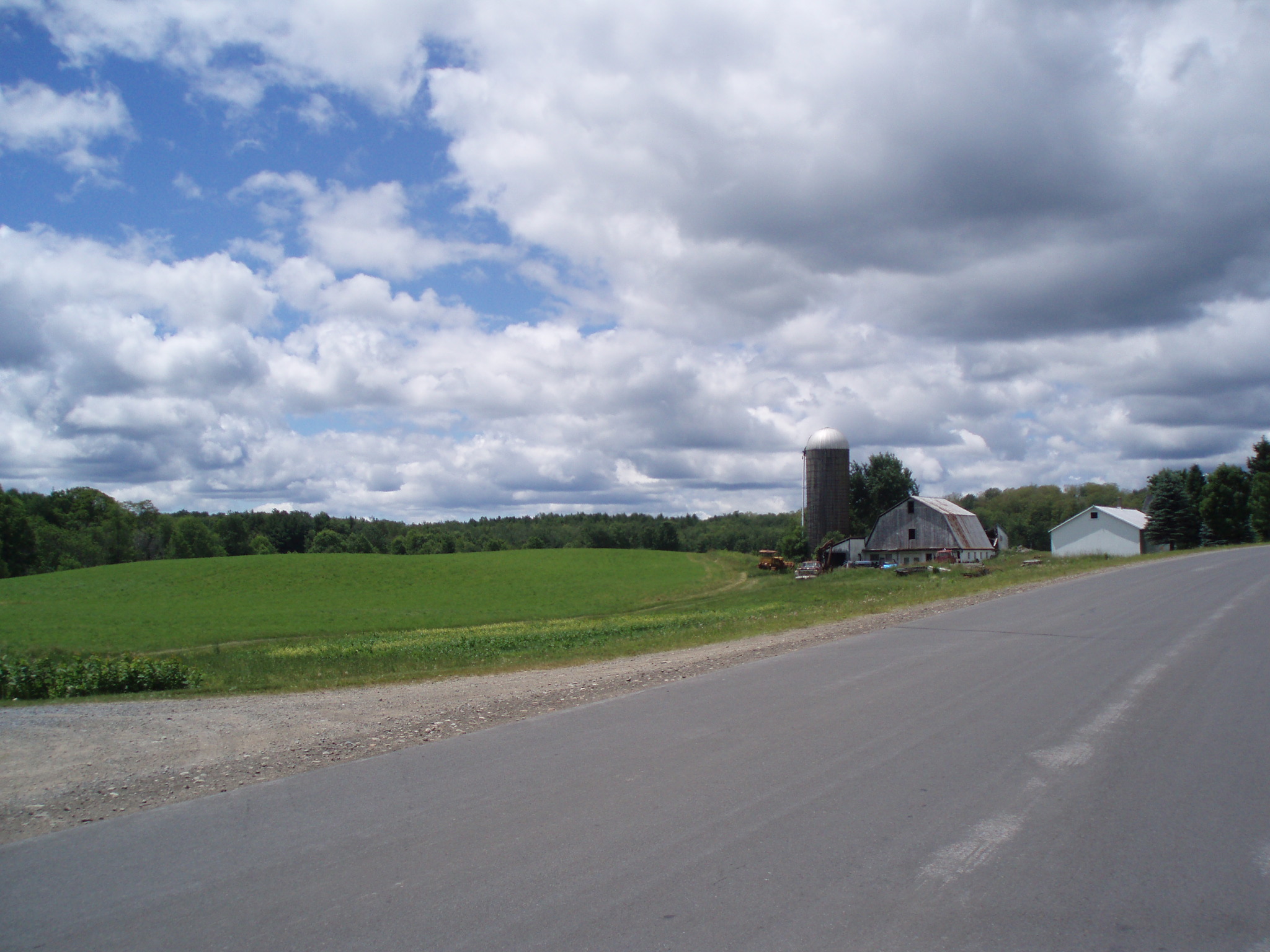 We rode with Bill for a little bit, but eventually chuck and I just flew ahead. We stopped for breakfast in Boonville. And it took forever. After an hour of waiting around for food Mike Riscica was antsy and losing his patience. I felt like we were wasting away the best part of the day because of this $5 breakfast. The bright side is we learned that we shouldn't walk into busy diners on a weekend morning hoping for a quick breakfast. It's really our own fault.
After breakfast we passed a library but skipped it because breakfast took so damn long. My journal hasn't been updated since Vermont. I have like 5 days of entries ready to go.  The next town we stopped at the store for a cup of tea.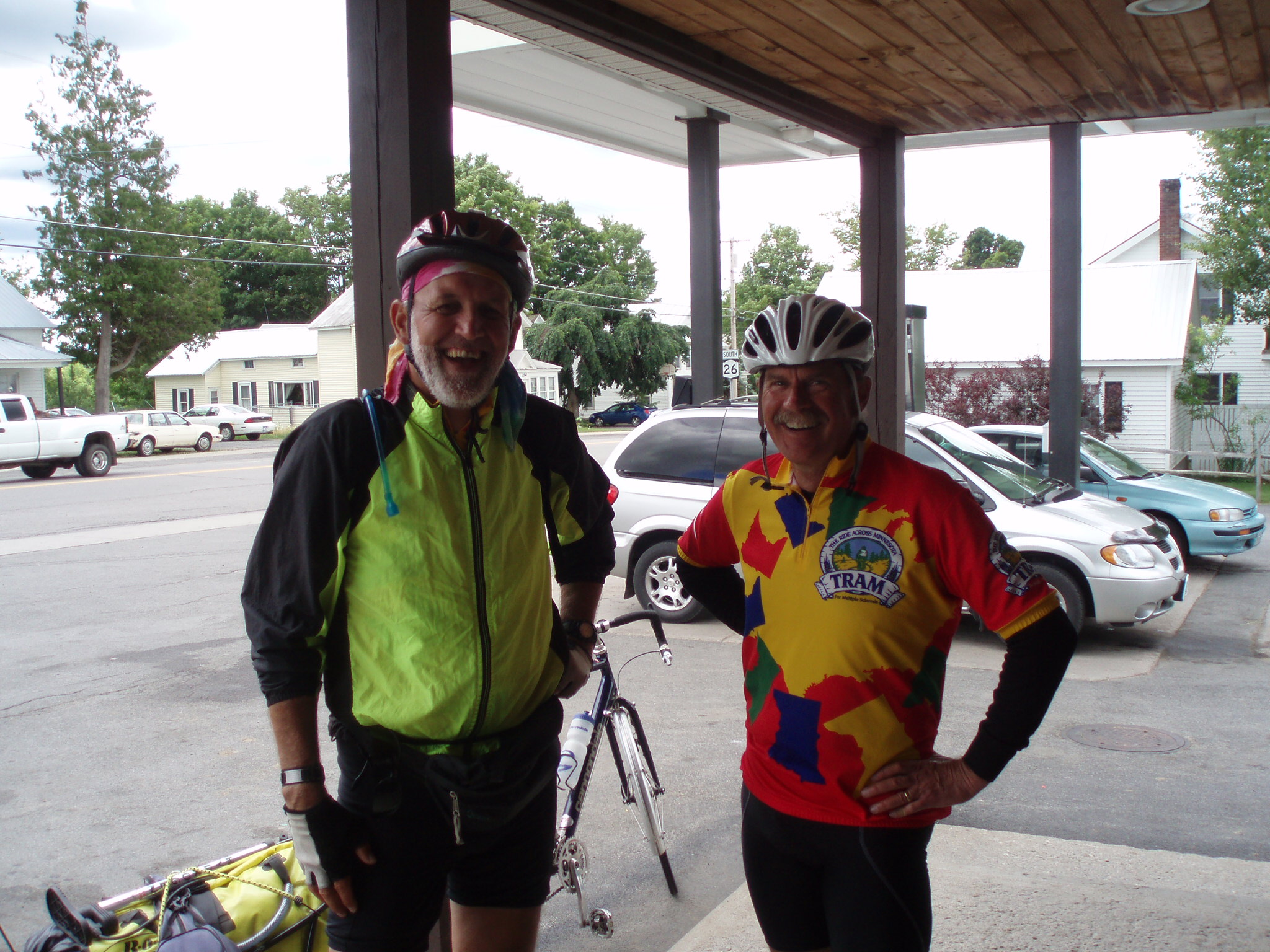 While I was in the store getting my tea Tom and Larry of the Turtle Tour showed up at the store.
http://www.crazyguyonabike.com/doc/turtletour2007 they're riding the northern tier in 2 summers.
This summer is the second half. Last spring when I was finishing up architecture school I took a night off and read the entire first half of their trip from last summer. It's a great journal and got me really excited about this summer. I've been looking forward to seeing them on the road. We hung out for a bit and talked bikes and touring. It's always great when you run into someone else on the road who posts here on cgoab.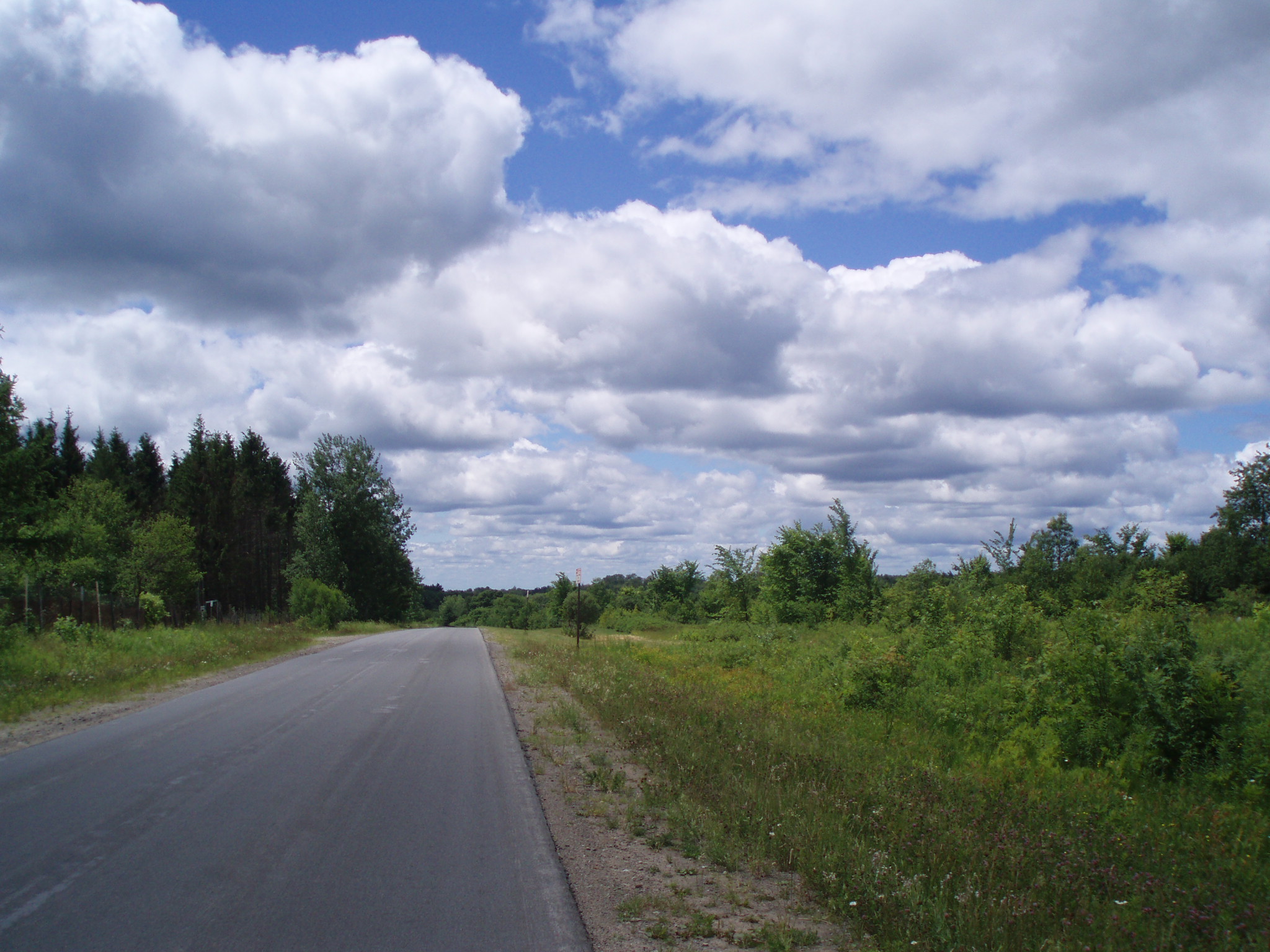 Chuck and I started drafting each other while we're riding and it's working out really well. One of us rides right behind the other about 2 feet off their rear wheel and the draft pulls you along. We take turns drafting each other and we're finding ourselves not as exhausted and riding a lot faster. I have a feeling we're going to draft each other the rest of the way across the country.
We stopped for lunch in Redfield but the store went outta business. I walked into the local bar and there was about 20 people sitting around the bar. When I walked in they all stopped talking and someone said, 'Can I help you?' I said, 'Uh yeah I was wondering where I could get some food.' And they all started laughing. It was really awkward. But they all turned out to be really nice people. The bartender made us really great chicken sandwiches. And we sat around outside on the tent.
While we were hanging out talking about getting back on the bikes and riding Bill rode up. Bill always rides past whenever, we're just hanging out. So we joked about how it looks like we never ride.  It looked like it was going to rain so we just waited for the clouds to move.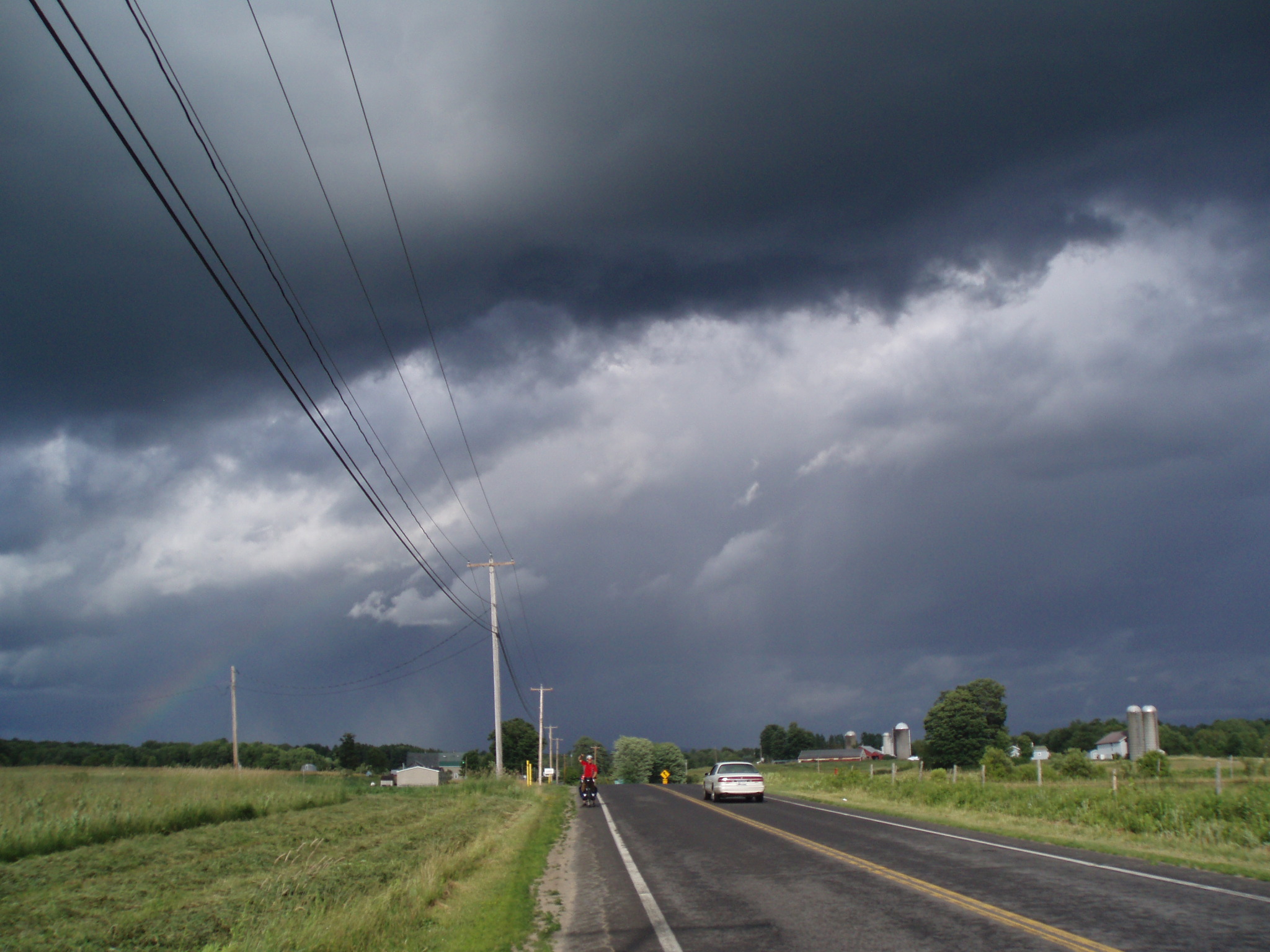 Riding outta Redfield the clouds quickly turned dark again. Chuck got all scared and wanted to stop riding but I told him it didn't make sense to stop riding because it looks like it might rain, let's stop when it is raining. 3 miles out of Redfield I stopped and looked at my map and realized we were on the wrong road. It didn't make sense to keep going it just made the day a lot longer. So we turned around, Bill also missed the turn.
When we found the right road we hauled some serious ass the next 20 miles. It rained for about 15 minutes, a tree worked perfect for coverage. We drafted back and forth and we were both riding really strong. We picked up some dinner and beer at the grocery store.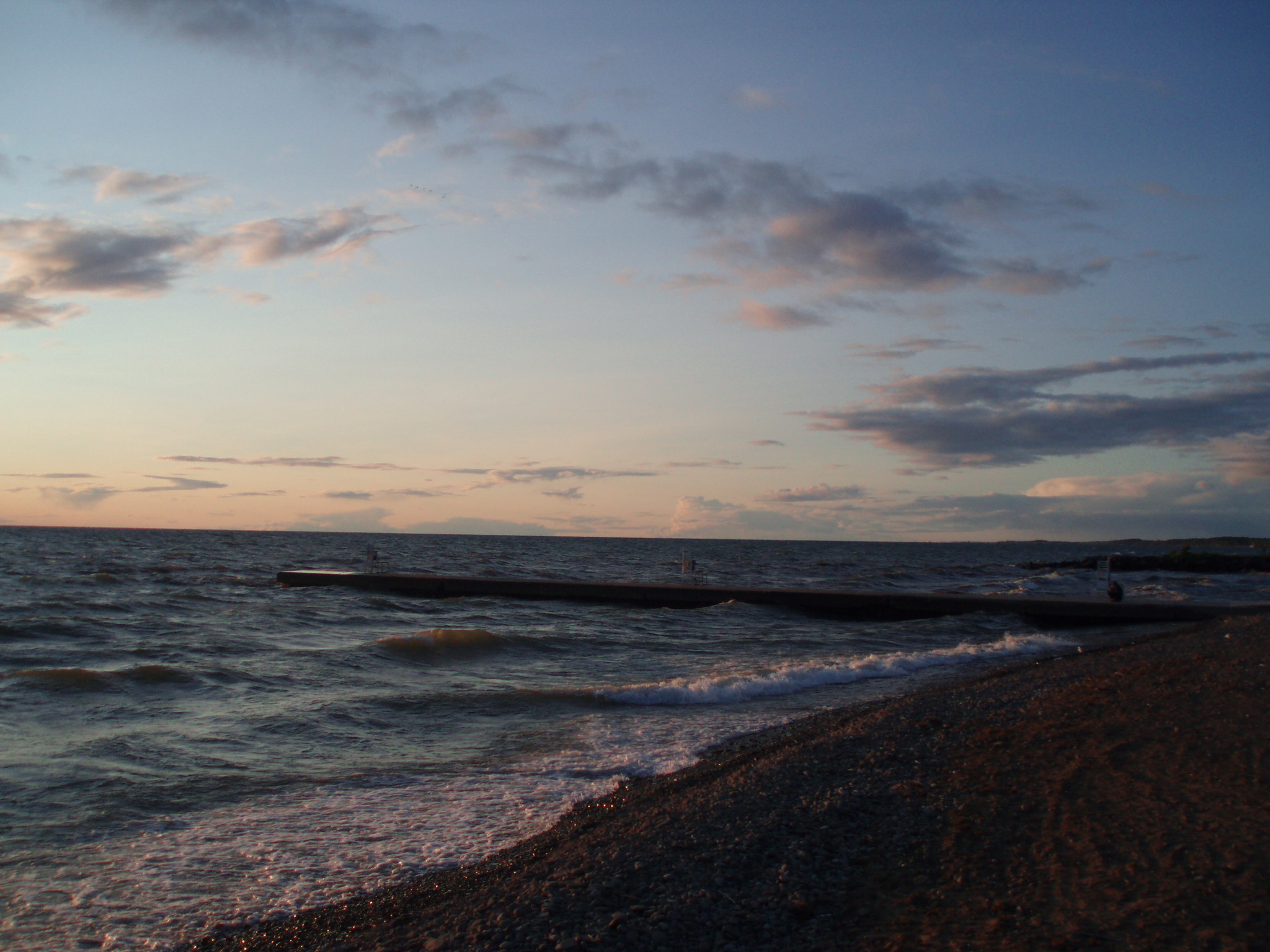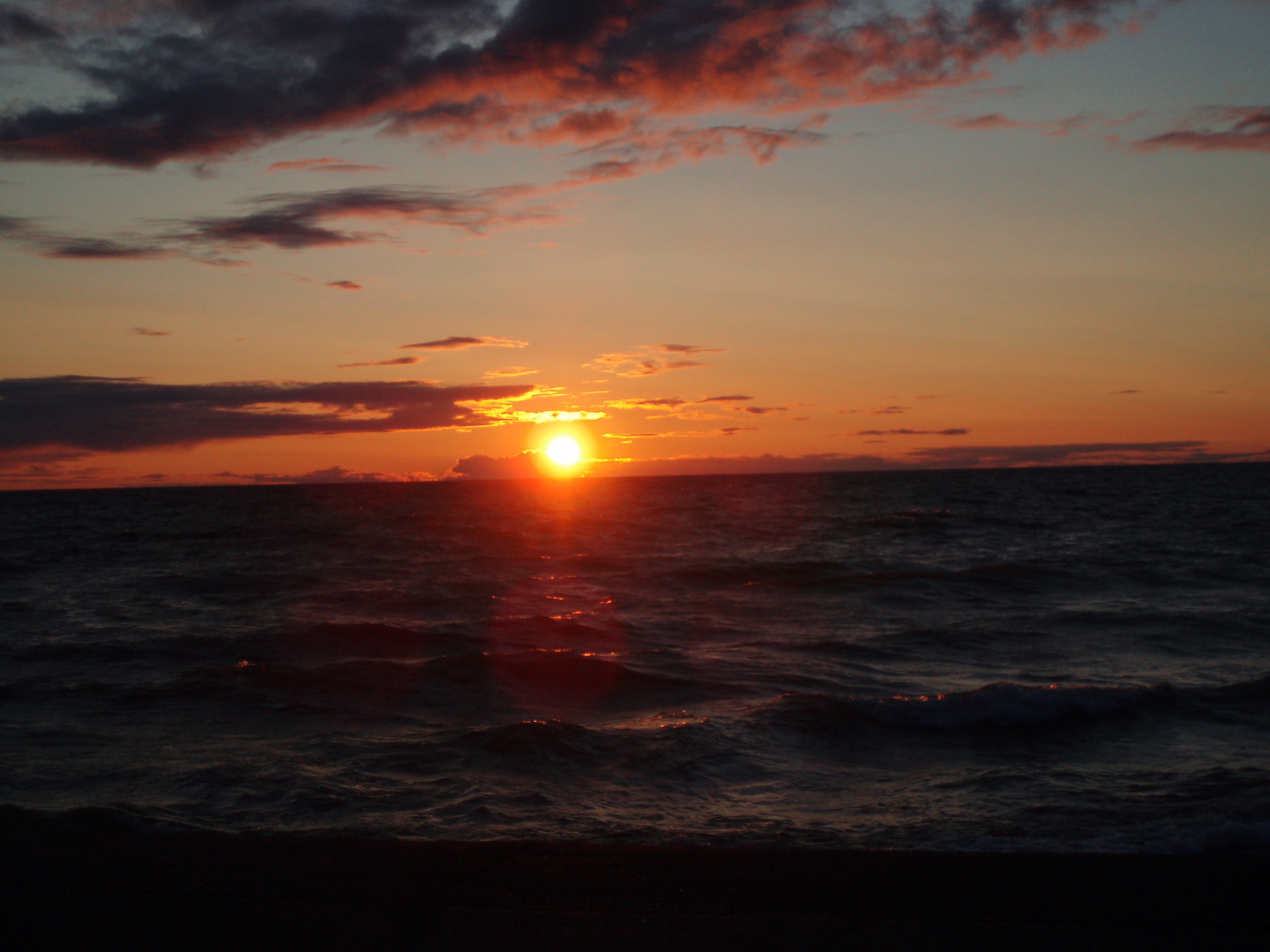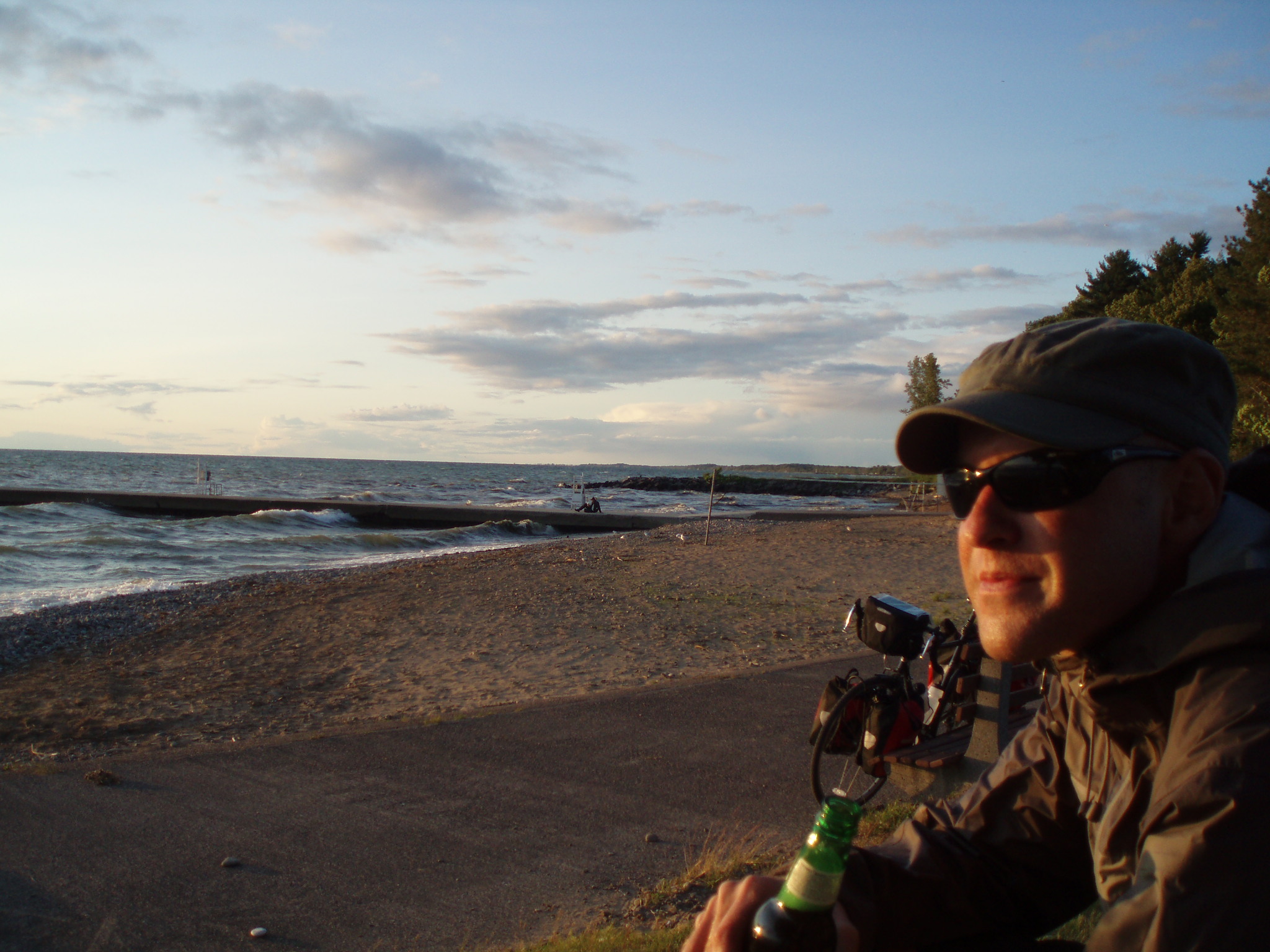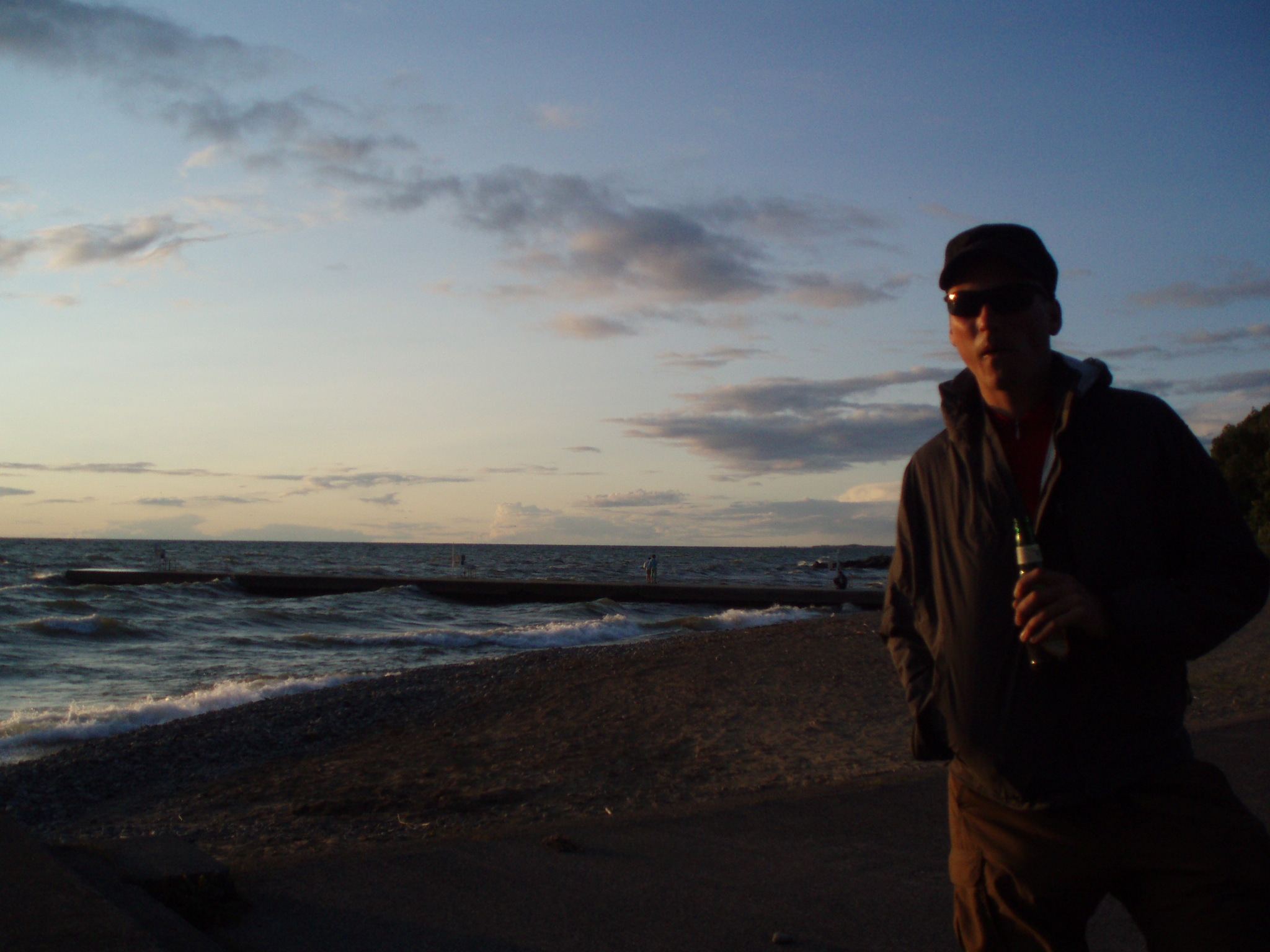 The goal was to get to that lake before the sunset. We checked into the campsite dropped off our stuff and rode over to the beach. The lake was beautiful and felt so great to have made it this far.  This guy Jerry, who was really into bikes, came over to ask us about our trip while we watched the sunset. He was from Mass. Nice guy.
We pulled off the 80 mile day and we both felt great. The next couple of days we're going to take it easy.  Since Jamie is getting back on board, we're not leaving outta Buffalo until Saturday.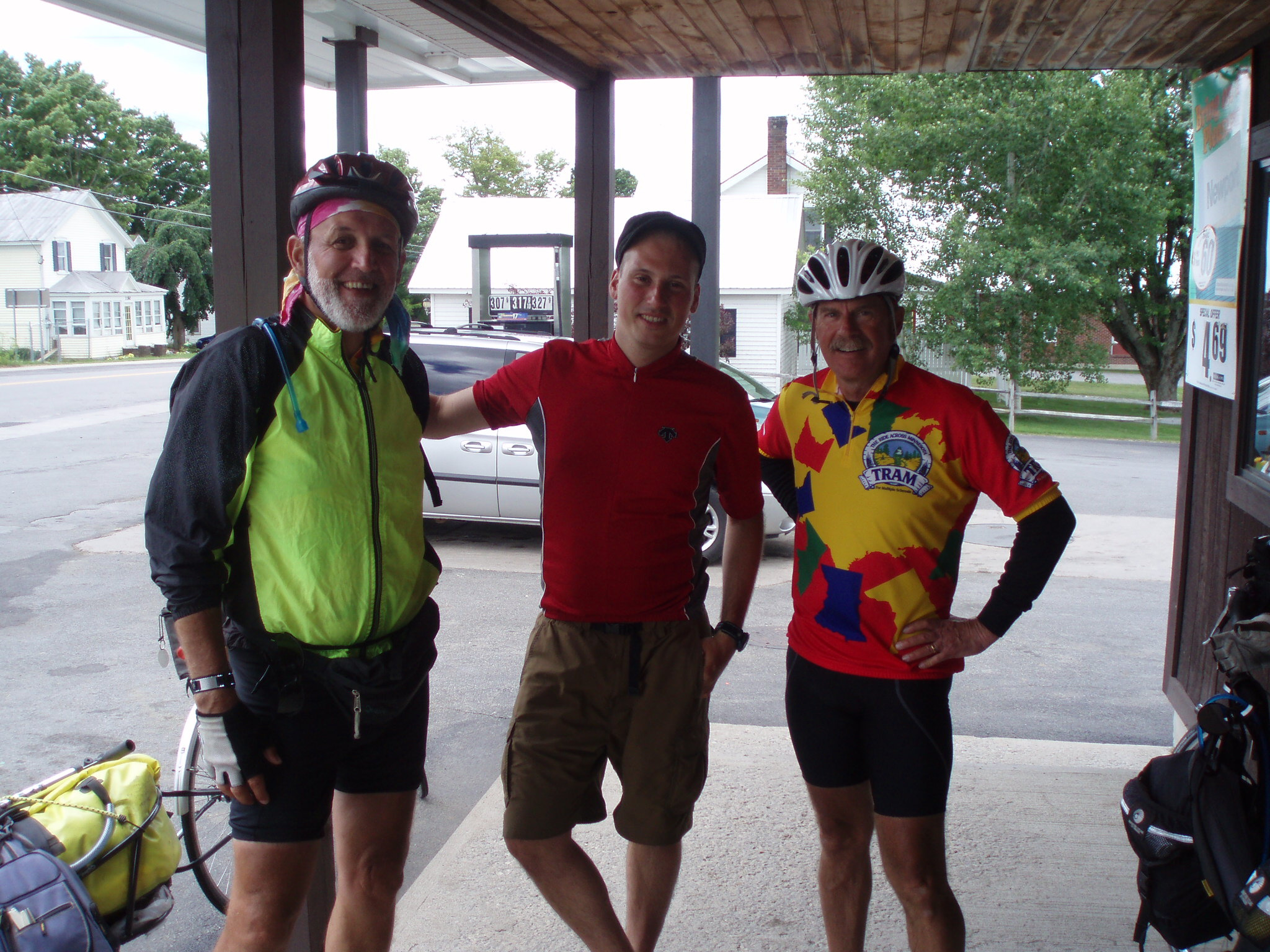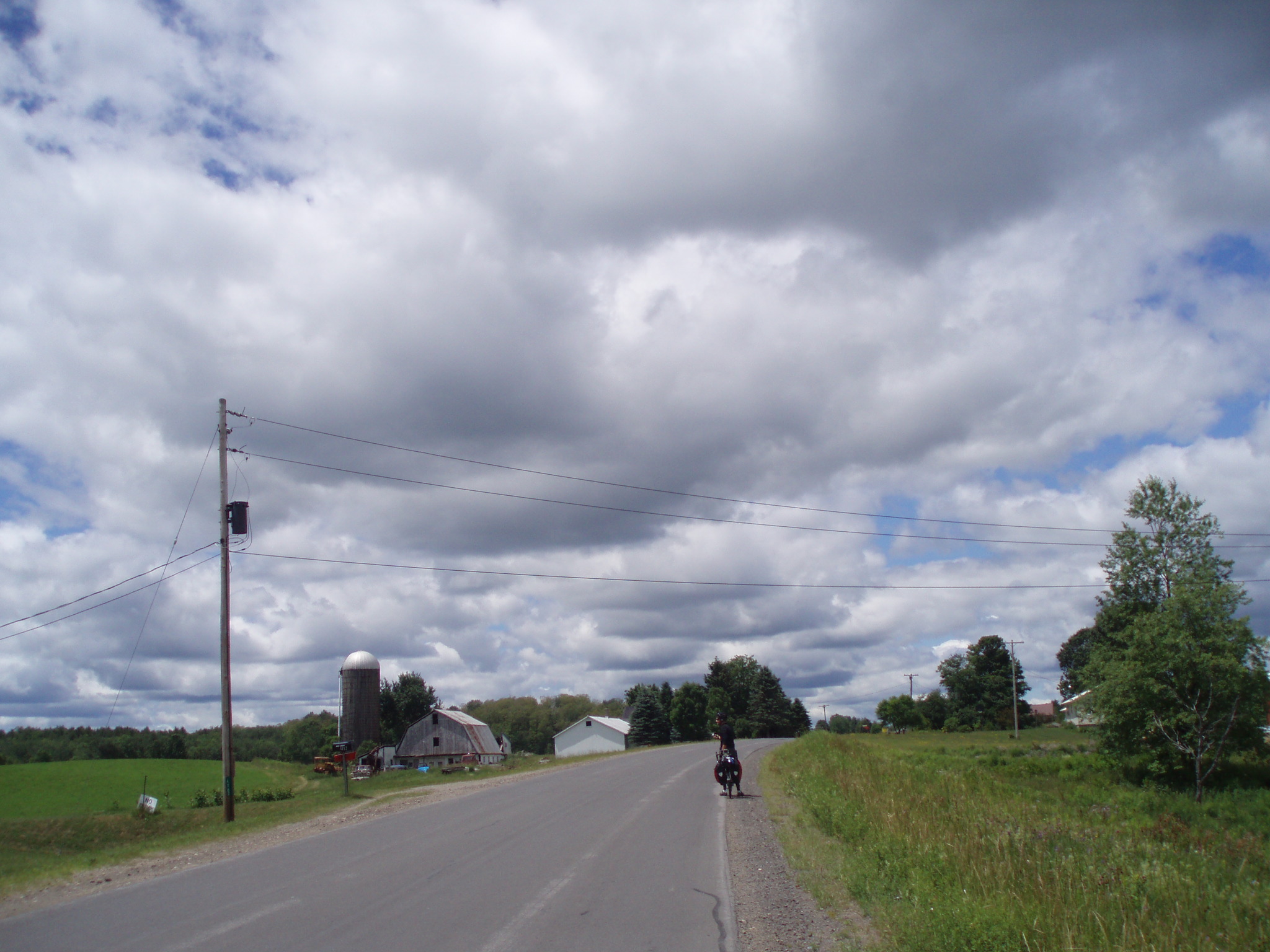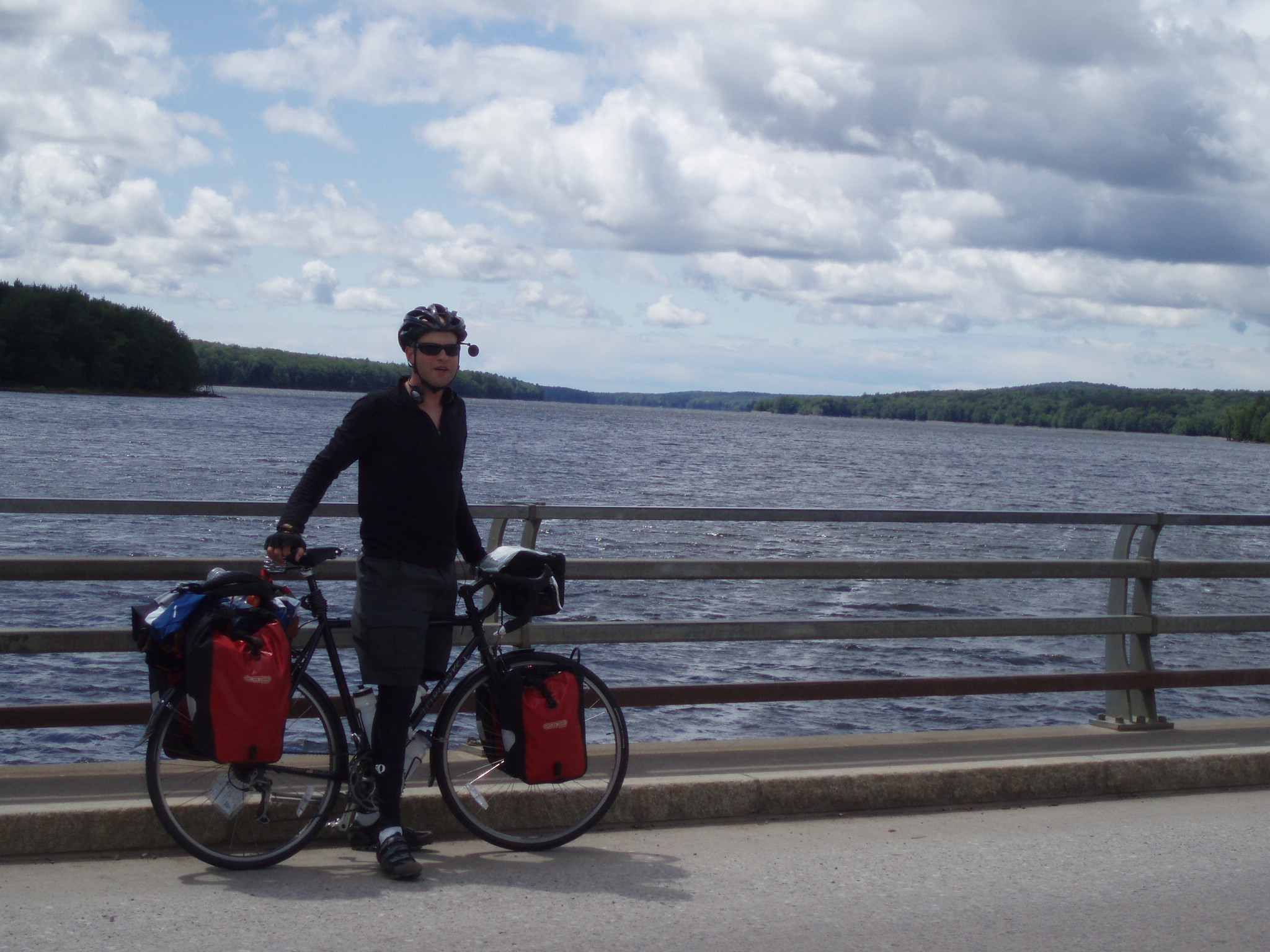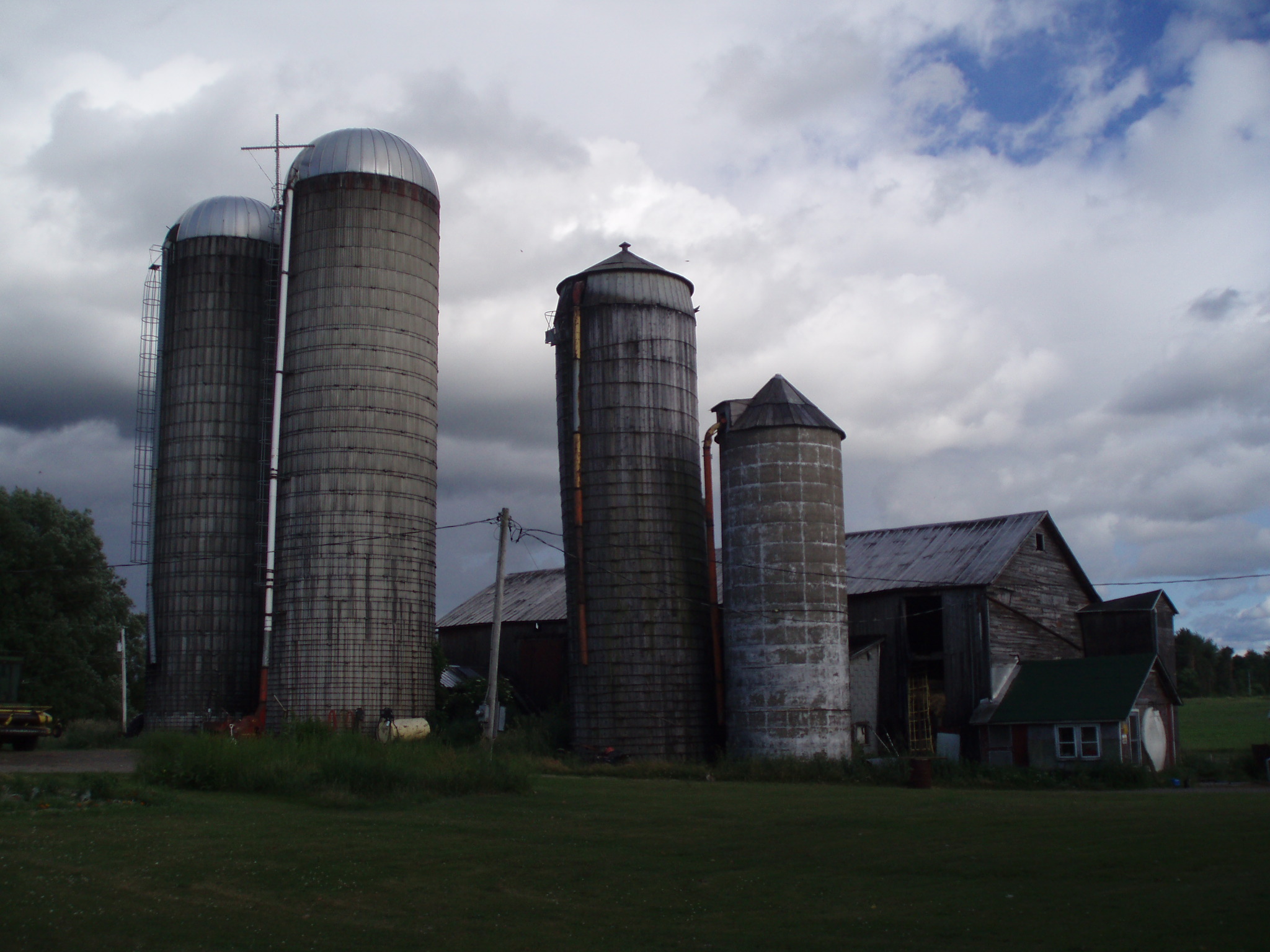 Click Here to Visit The Table of Contents
Click Here to Visit Previous Page: Day 13: Ticonderoga, NY to Long Lake, NY
Click Here to Visit The Next Page: Day 15: Thendara, NY to Port Ontario, NY