Thursday July 5, 2007, 38 miles (62 km) – Total so far: 904 miles (1,455 km)
38.24 miles 3 hr 36min
Click Here to Visit The Table of Contents
Click Here to Visit Previous Page: Day 18: Palmyra, NY to Holley, NY
Click Here to Visit The Next Page: Day 20: Lockport, NY to Buffalo, NY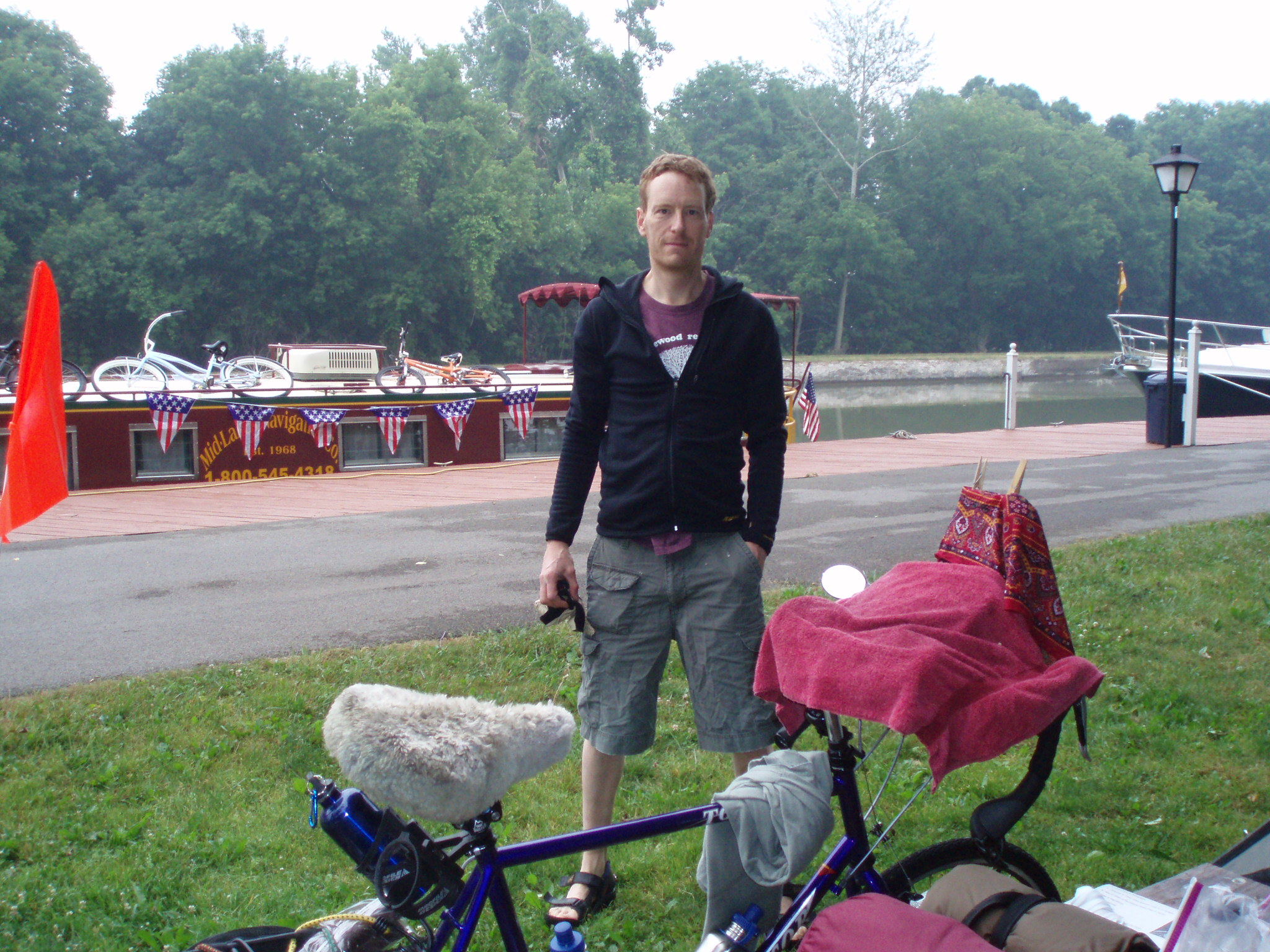 Chuck was up first 5:45am. Earliest anyone has been up. I heard him packing and by the time I rolled outta my tent at 6am he was pretty much packed up. I quickly got my act together. Matt the other cyclist was really impressed with our speedy morning. We chatted with matt while we finished packing and wished him a good trip to Bar Harbor.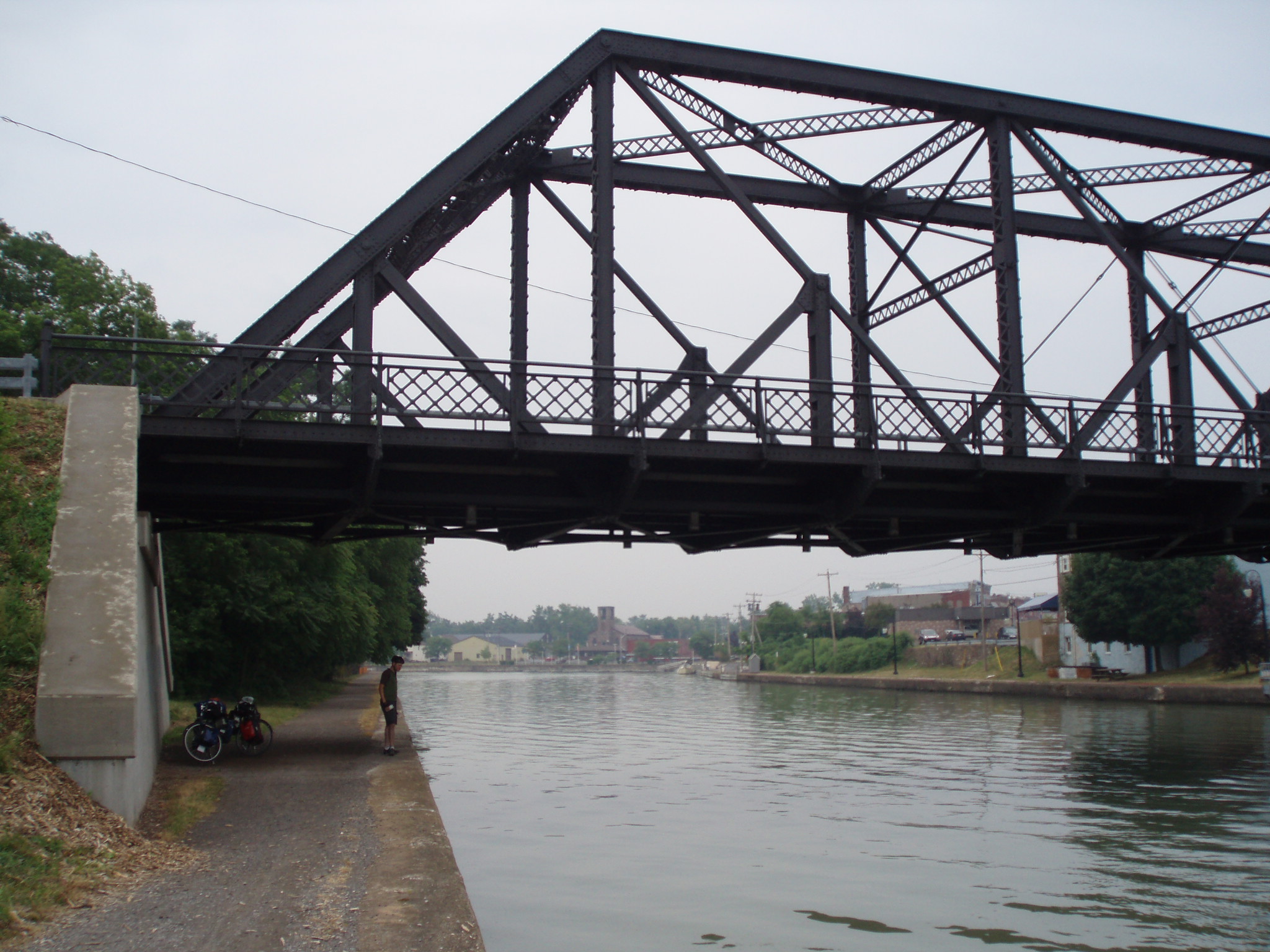 Cycling and camping alongside the Erie Canal was a great way to spend the 4th of July. Even though we went to sleep pretty early and used earplugs to drown out the sound of fireworks.
We decided to grab a quick bite to eat at the diner and we both ate too much.  We came to the conclusion that Breakfast might be our most important meal. It really affects the whole day. Maybe it makes the most sense spending money on a good breakfast and cooking the other meals.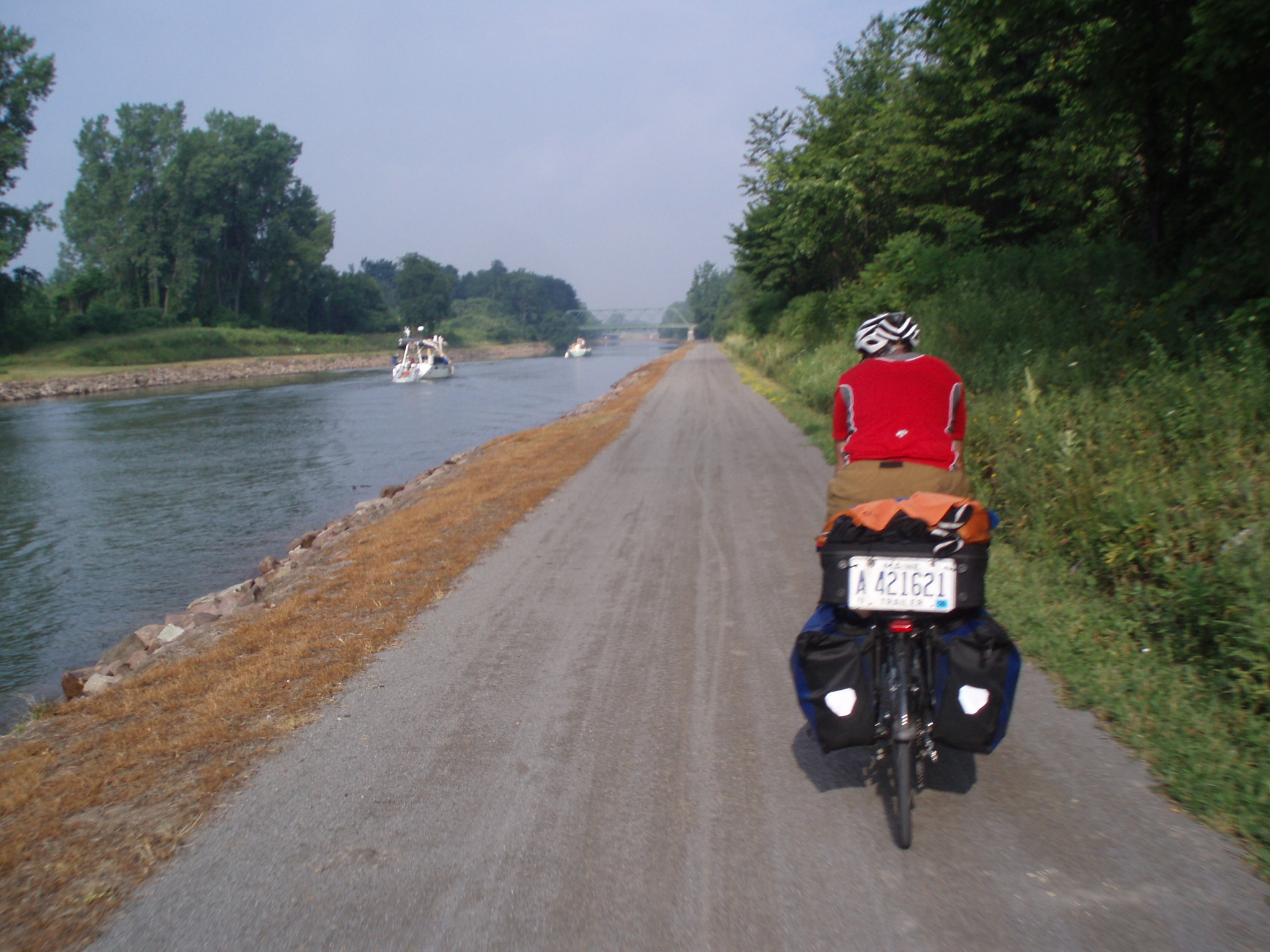 With full bellies we rode really hard to Middleport. On the way there it started to rain, we stopped a convenience store to get a cup of tea and to get outta the rain. Luckily the library was across the street so we did some journal stuff. While mike worked on the journal, chuck researched buffalo and found all the important buildings and maps we needed to successfully get around. He found some great stuff. Our cyclist connection also got back to me and we can crash at his house tomorrow night.  I feel a lot better going into buffalo now.  When we left the library it was a beautiful day out.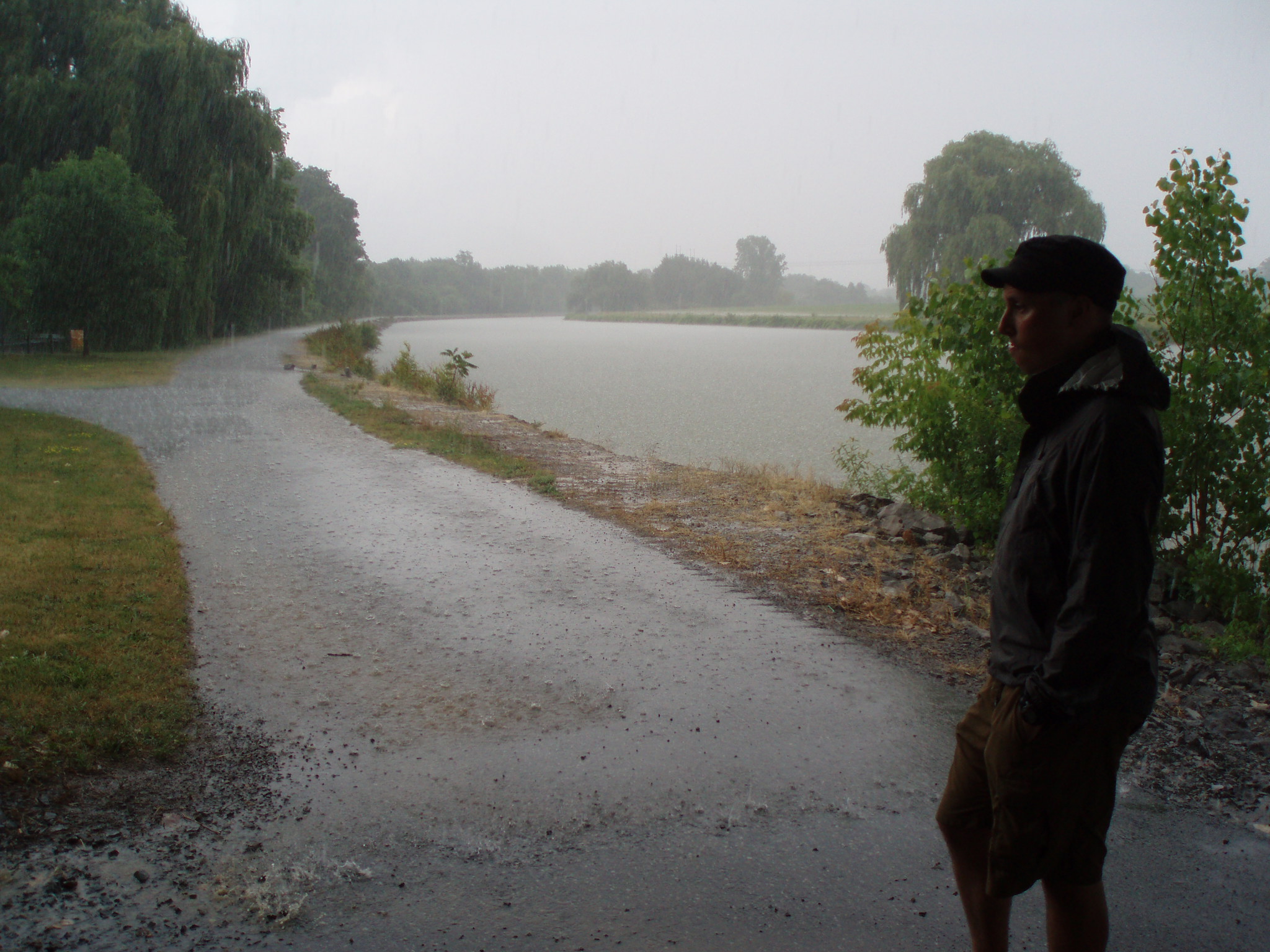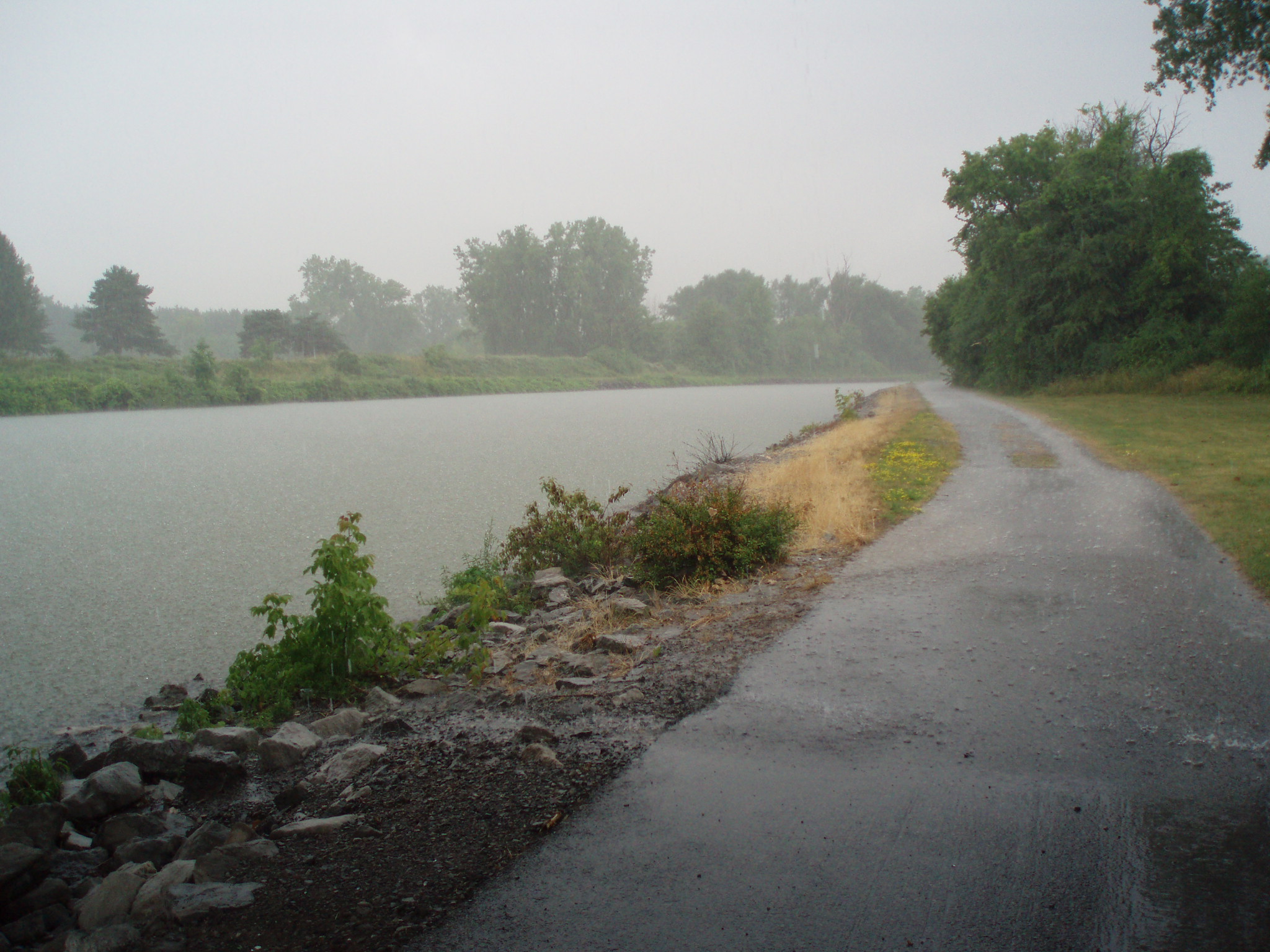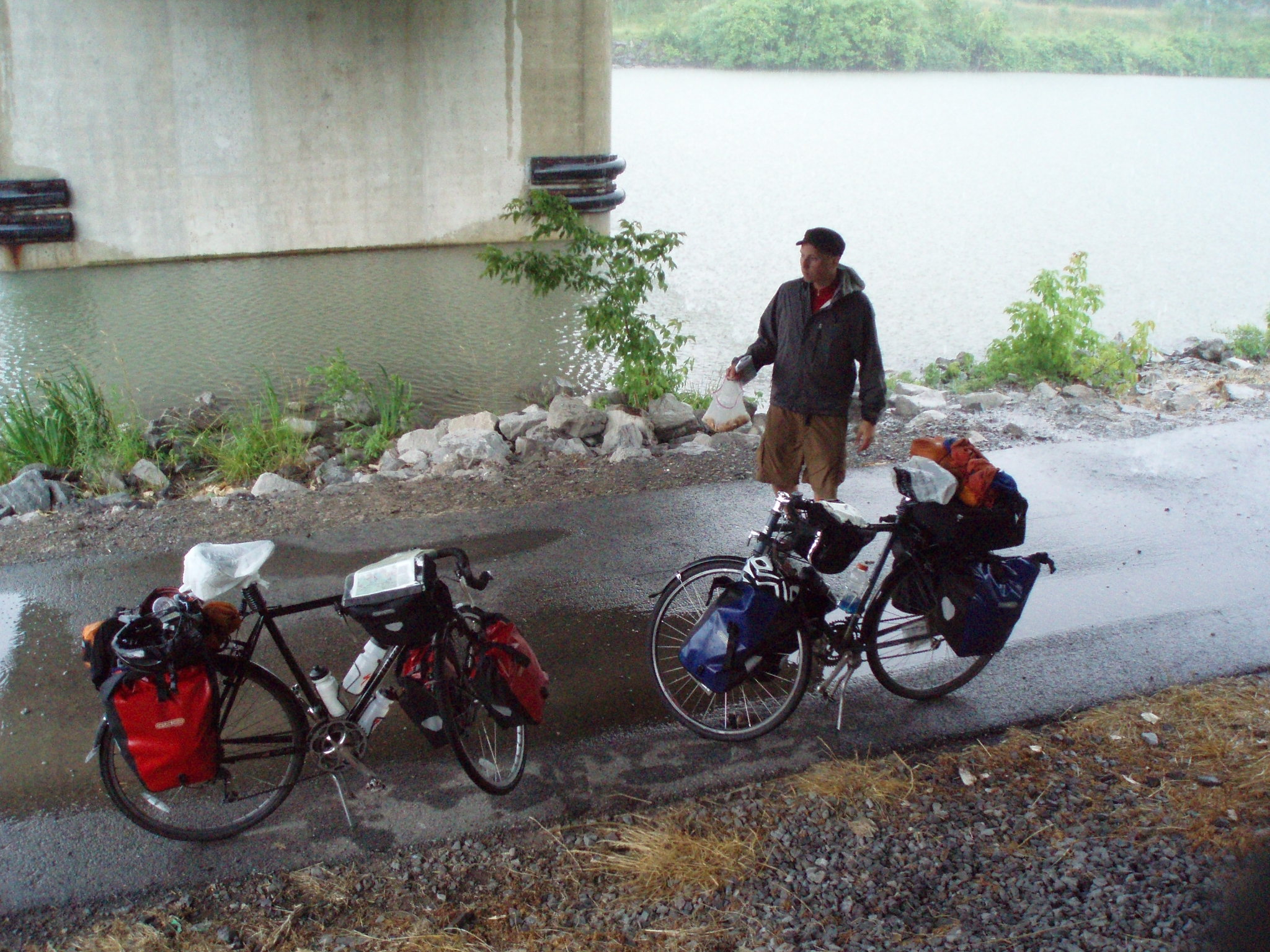 We rode in our beautiful day for 1 hour before the skies turned back over. We had just ridden past Gasport before the rain got real bad. Chuck and I sat underneath a bridge for an hour and 15 minutes watching the rain pound into the Erie Canal. We both made a lot of phone calls and talked to Jamie as he was driving towards us. He made a video on the road it exists at: http://tnt2007.com/2007/07/update-from-ny-thruway-on-i90.html
Jamie and I both called the hostel in Niagara and the lady on the phone was really crazy to both of us. We decided to just do the motel thing in Lockport. We don't want to ride out to Niagara and if we can't get into the hostel be stuck with nowhere to stay, and it's been raining on and off all day long. Screw it. First motel of this trip.
After the rain stopped, riding on the canal was a disaster. The path was mucky and gross. We got off the canal path and took the main road into town.
When we got into the motel room the first thing we decided to do was jump into the pool. Chuck said something about having to pee, then he says out loud 'Eh I don't give a crap ill just pee in the pool!' and he turned around and the young lady who was staying in the room next to us heard him and gave him this awful look. I laughed and laughed. He felt bad so ended up not peeing in the pool.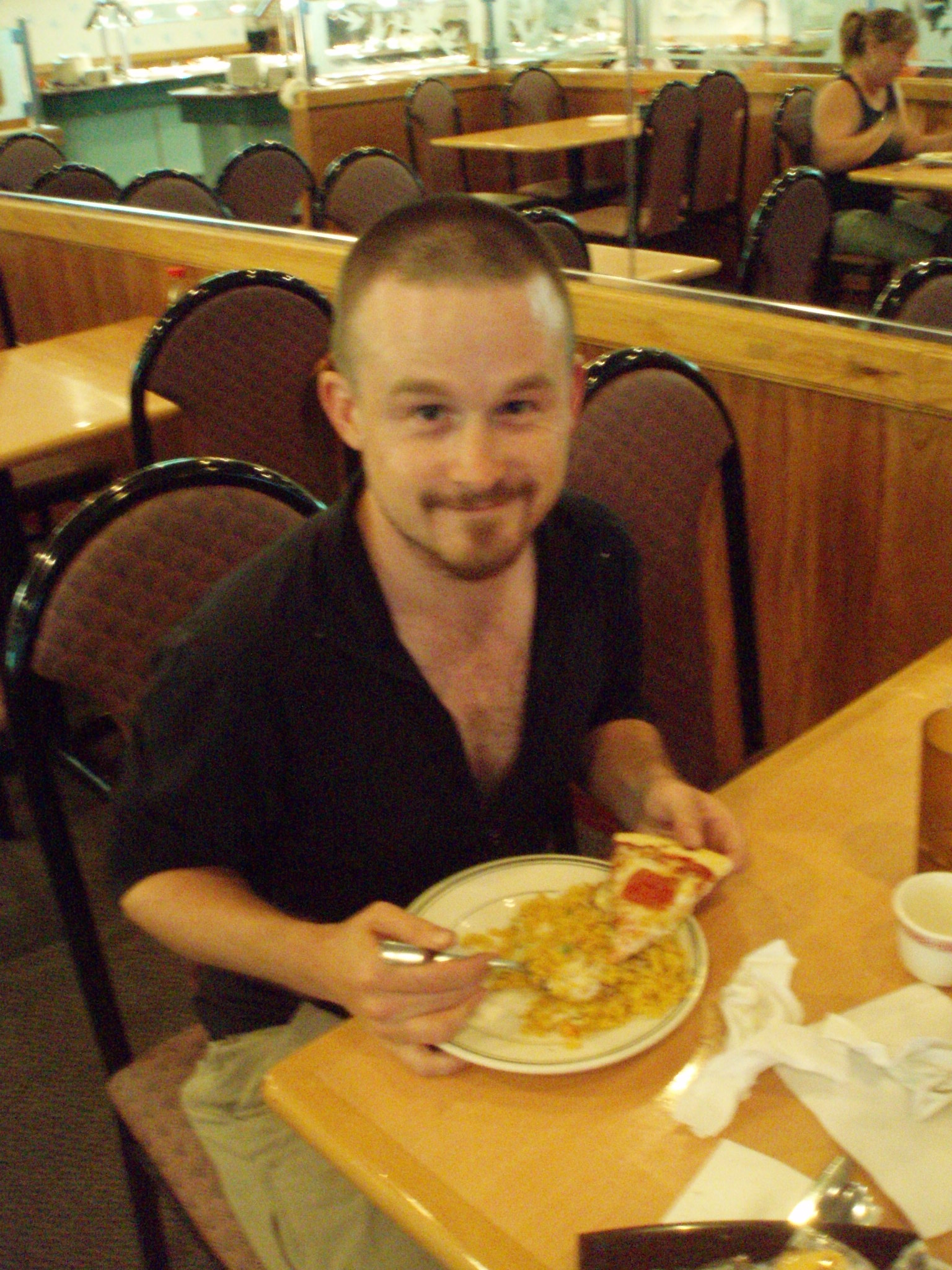 Jamie arrived shortly. He was in great spirits and happy to be back.  The 3 of us sat around and cracked some jokes, then we all decided to get some dinner. We found a Chinese buffet that seemed pretty good. Between the 3 of us we ate everything the buffet had to offer. Jamie was really fascinated with the Chinese Pizza.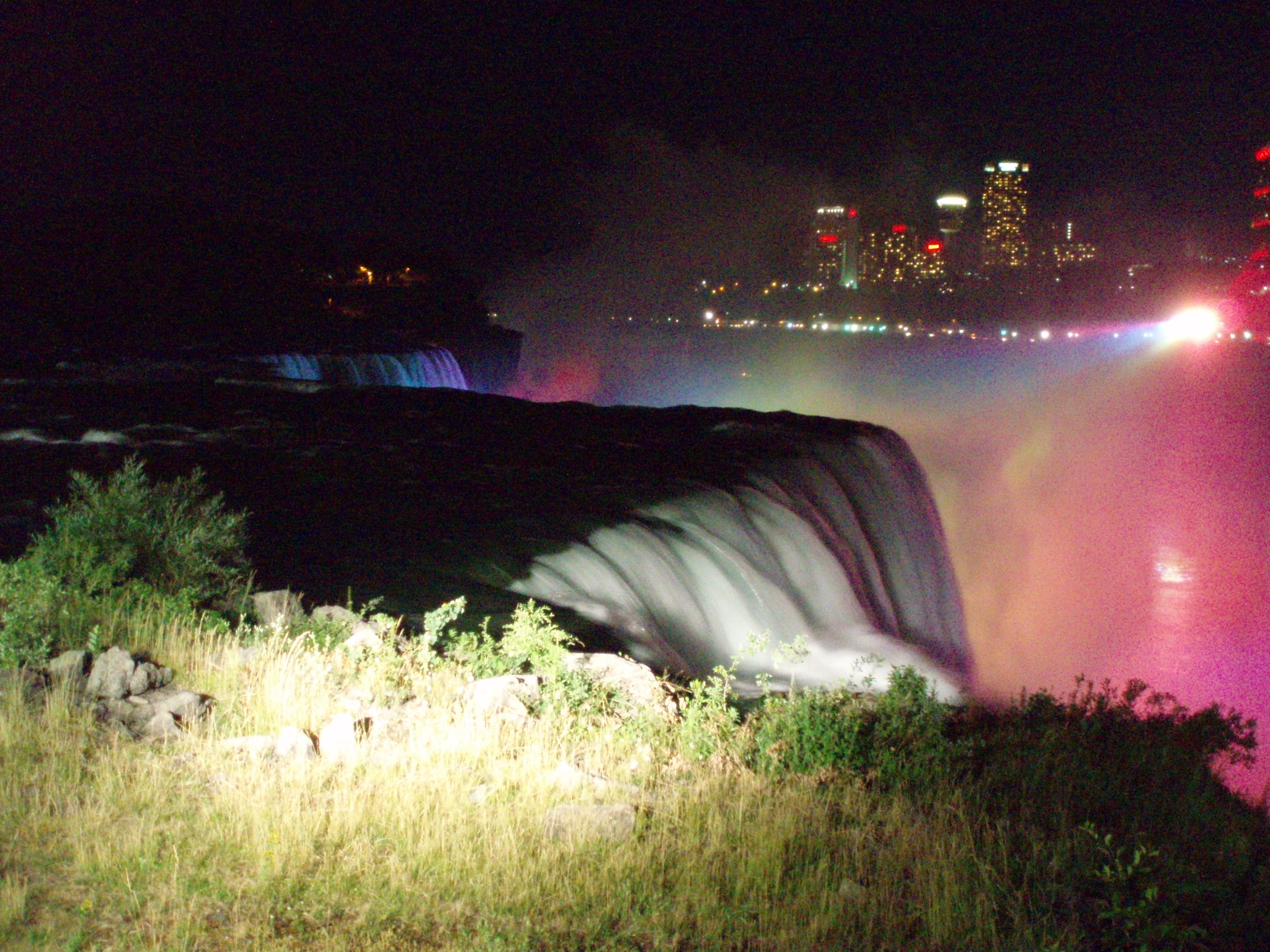 After Dinner we drove Jamie's rental car out to Niagara Falls. There were lots of foreign tourists, it kind of felt like we were at an airport. The falls were great, lots of water. Ya know. Chuck and I are going to ride through here tomorrow on the Canada side, while Jamie visits SUNY Buffalo.
Before I went to sleep I updated my Transam journal. It was missing all the pictures from my little visit to Guffey Colorado so I just added that in. here: http://www.crazyguyonabike.com/doc/page/?o=R116&page_id=23545&v=Cb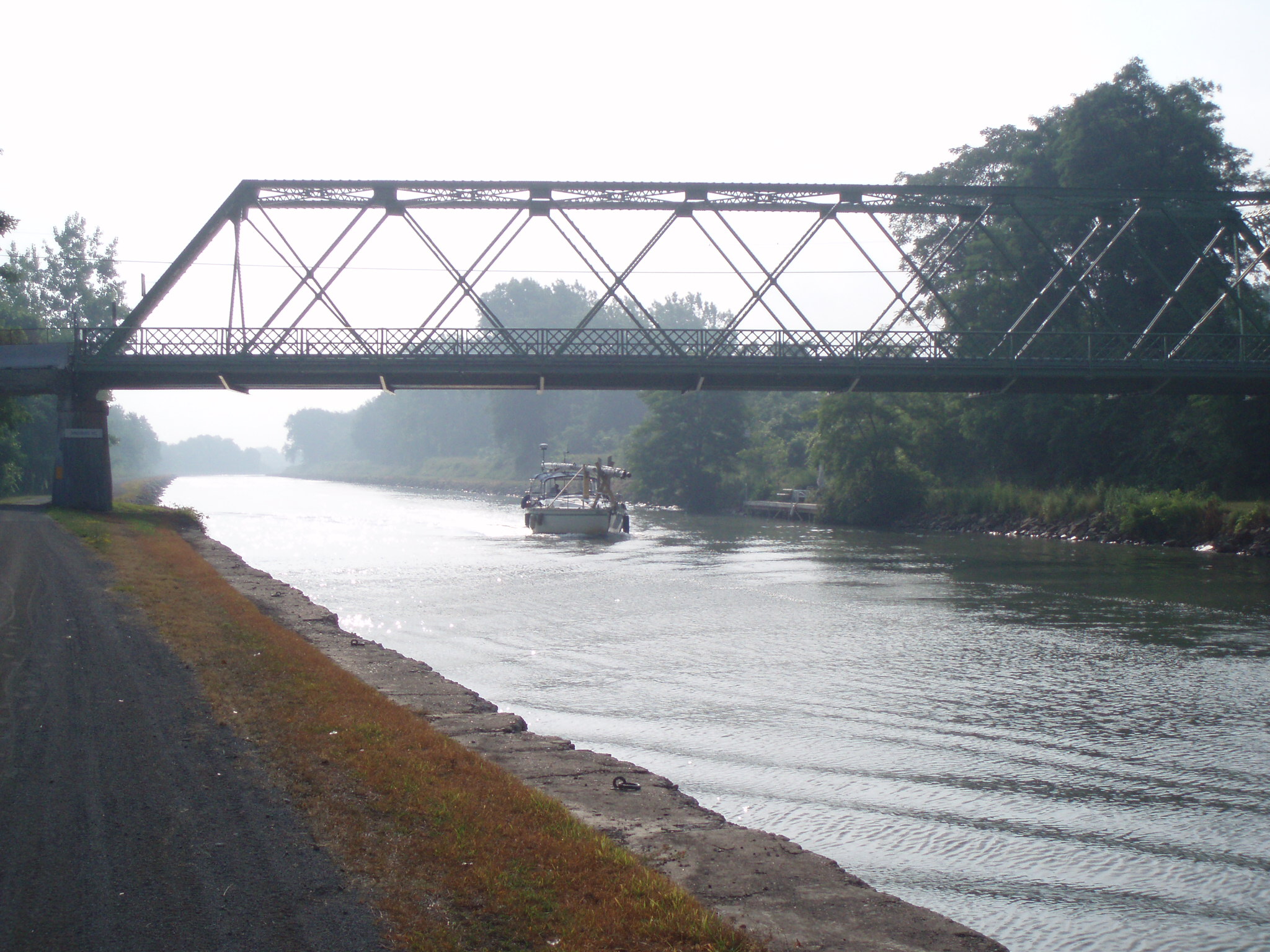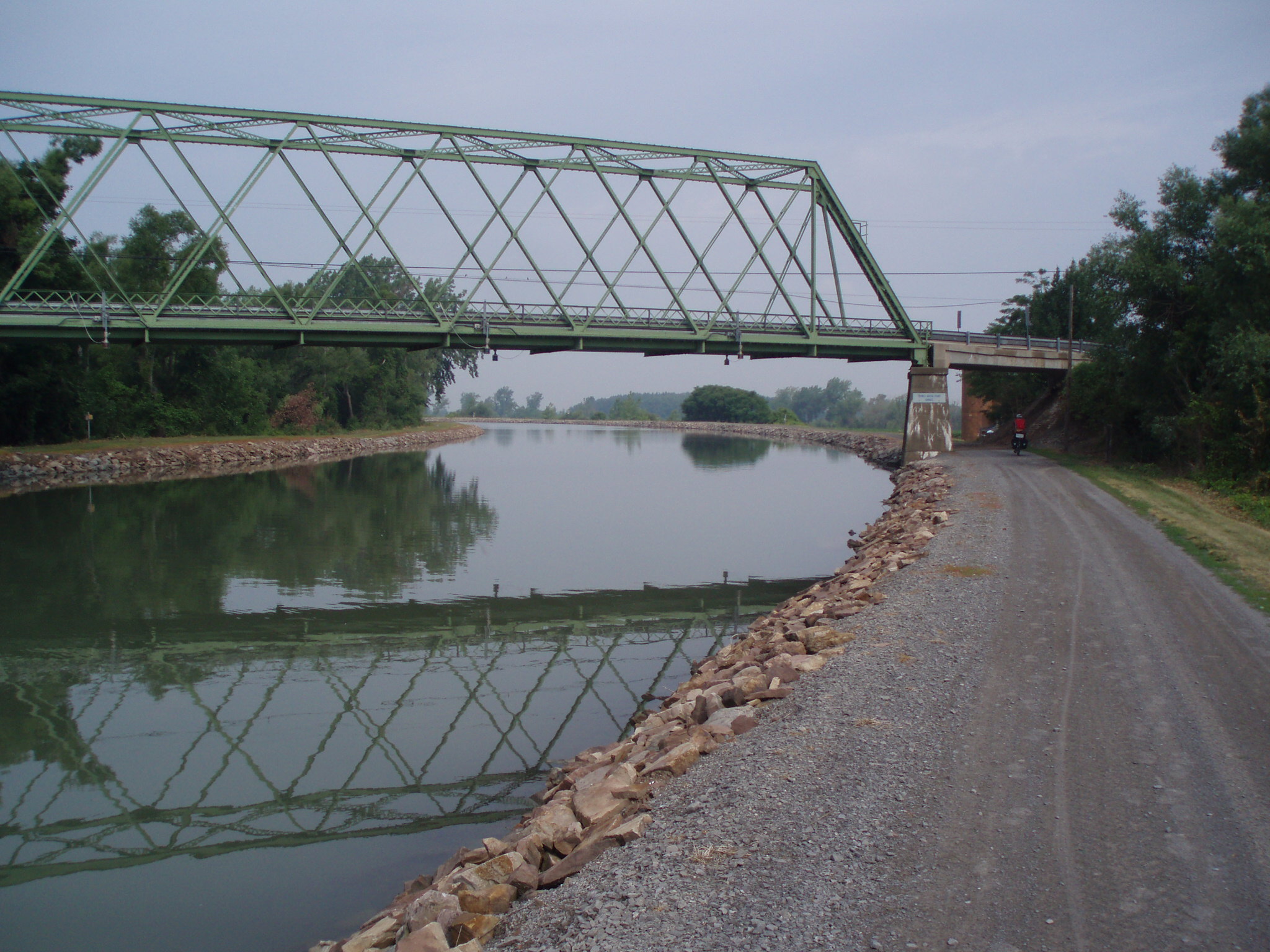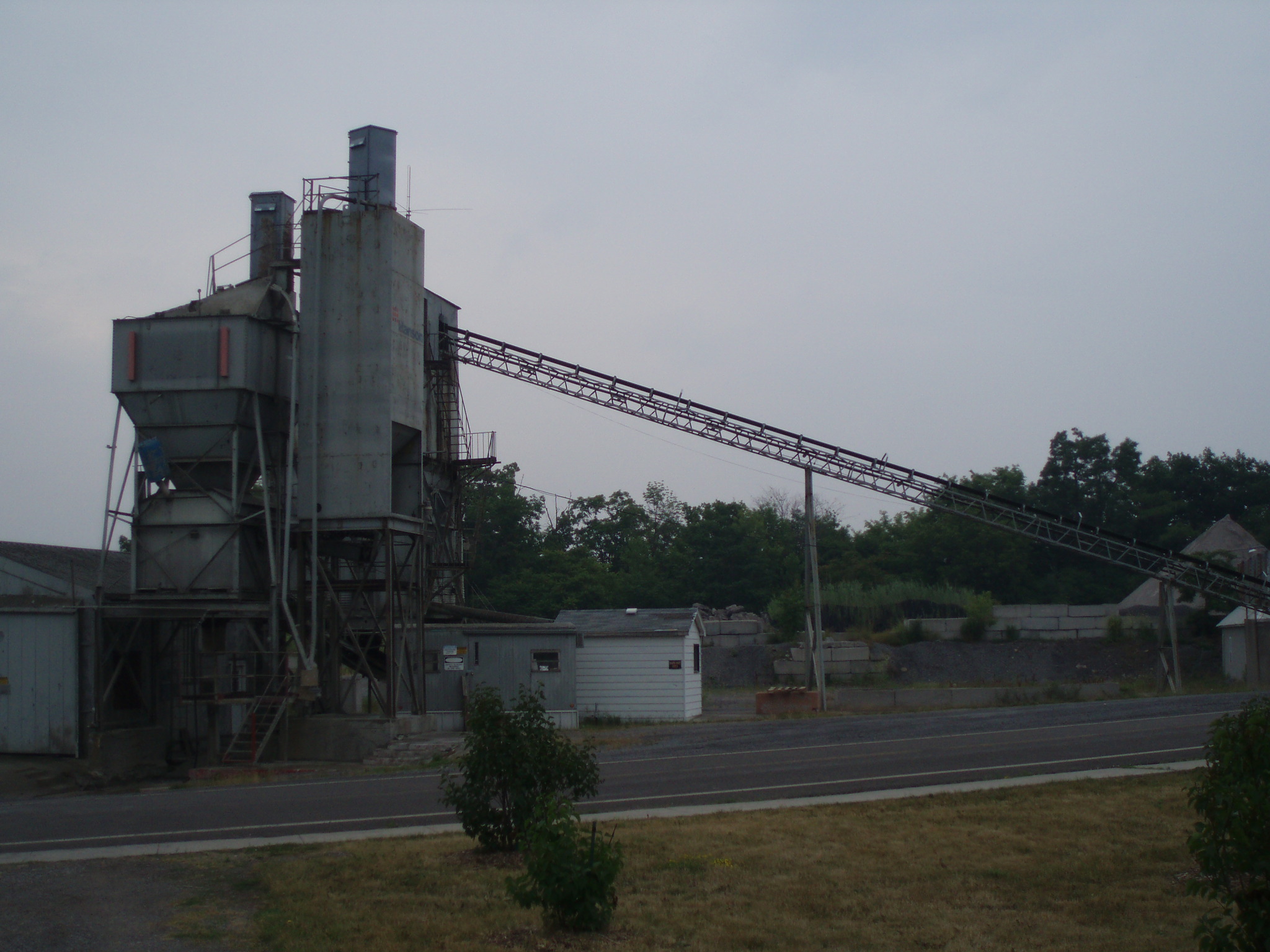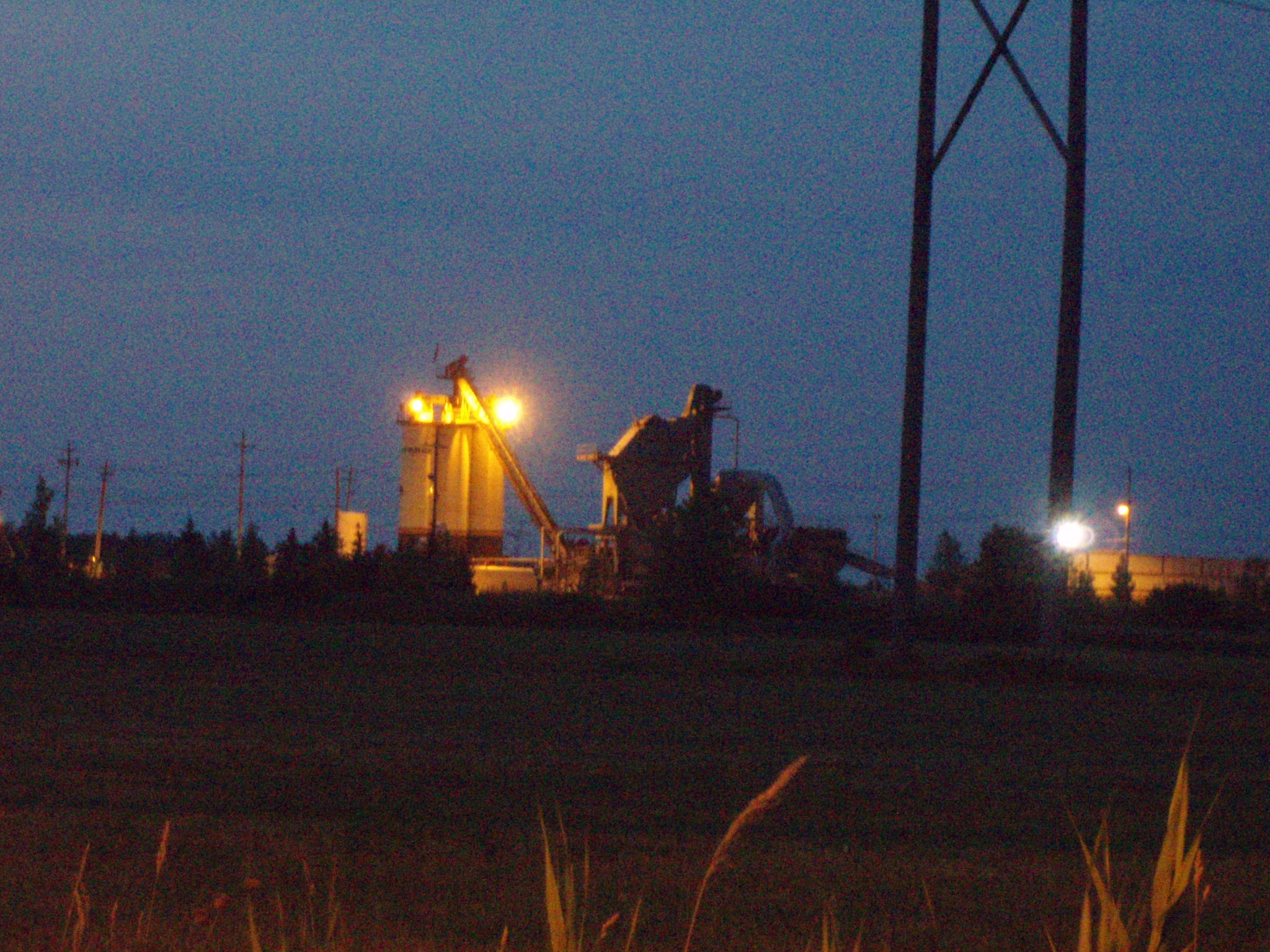 Click Here to Visit The Table of Contents
Click Here to Visit Previous Page: Day 18: Palmyra, NY to Holley, NY
Click Here to Visit The Next Page: Day 20: Lockport, NY to Buffalo, NY