Monday June 18, 2007, 24 miles (38 km) – Total so far: 72 miles (116 km)
 23.5 miles37.5 max mph Mike Riscica wins "fastest bike of the day"
2 hours 27 minutes riding time
10.1 average mph Mike Riscica wins "highest average speed"
Click Here to Visit The Table of Contents
Click Here to Visit Previous Page: Day 1: Blue Hill, ME to Bar Harbor, ME
Click Here to Visit The Next Page: Day 3: Bar Harbor, ME to Searsport, ME
I told Brent I was getting up 6-6:30, but at 7am Brent woke me up on his way to work to say goodbye. I was still zooted. I slept really great last night; Chuck couldn't seem to get comfortable. It rained on and off all night long.
It took Jamie, Chuck and I 2.5 hours to pack up and leave Brent's. We're all confused with where everything is. Brent's house also looks like the inside of our bags so we were all a little freaked out about leaving something behind. Nevertheless we each need to go through our bags and reorganize. I don't think Jamie and chuck are as much of a disaster as Mike Riscica is. He walked around for an hour today saying "I'm sooo confused, where is my socks (or soap or gloves)?"
Chuck made 30 ham sandwiches for breakfast and I ate about 20 of them. I have recently started the "eat as much food as you can diet." and it's working out pretty good so far. I'll keep this journal posted with how it works out.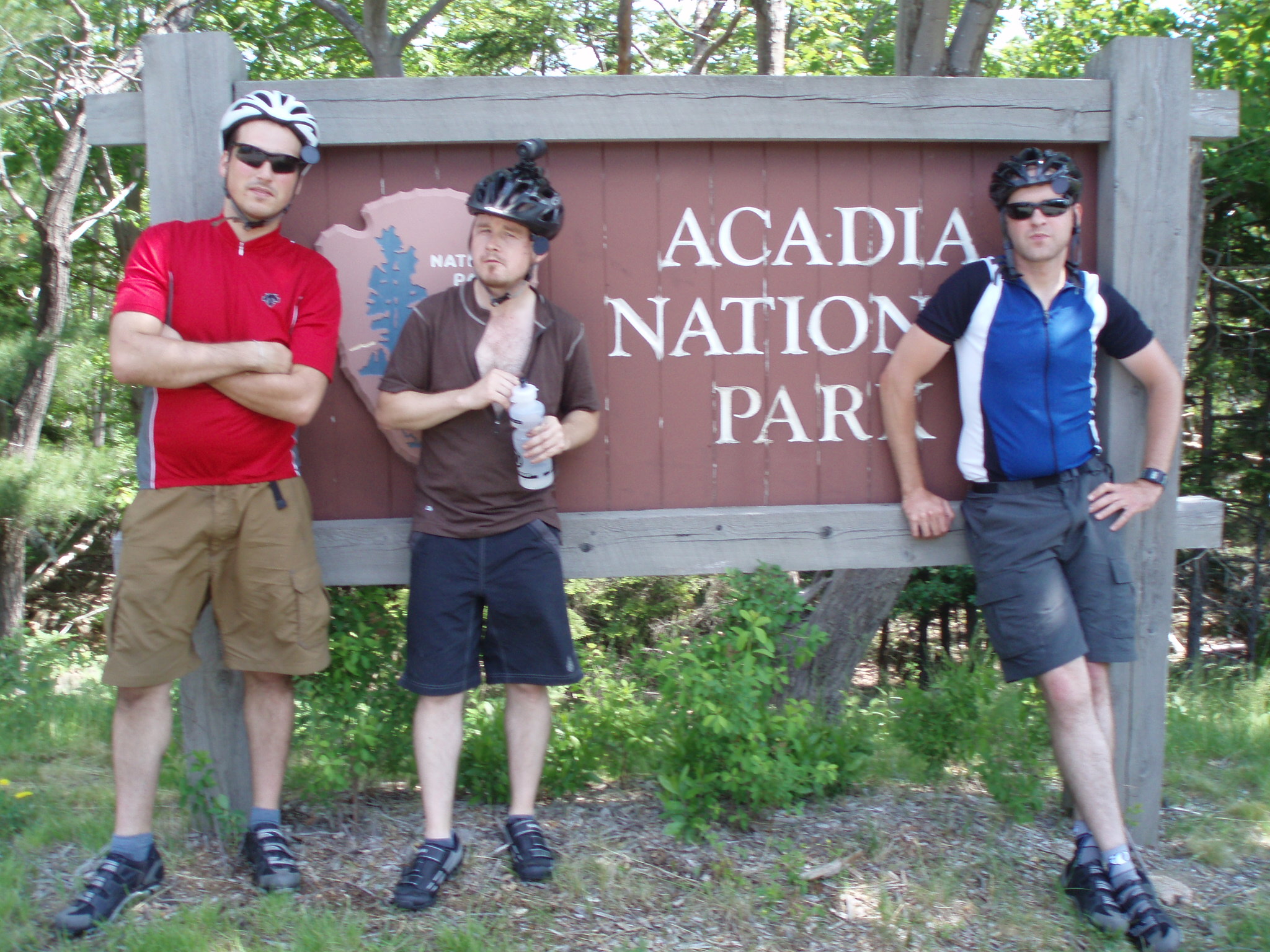 The ride into town today was pretty sweet. Lots of nice scenery. I stopped to take a break in front of the big Acadia sign to wait for my brothers to catch up.  The rubber dust cap on Jamie's front hub was squeaking so we greased it up and the sound went away.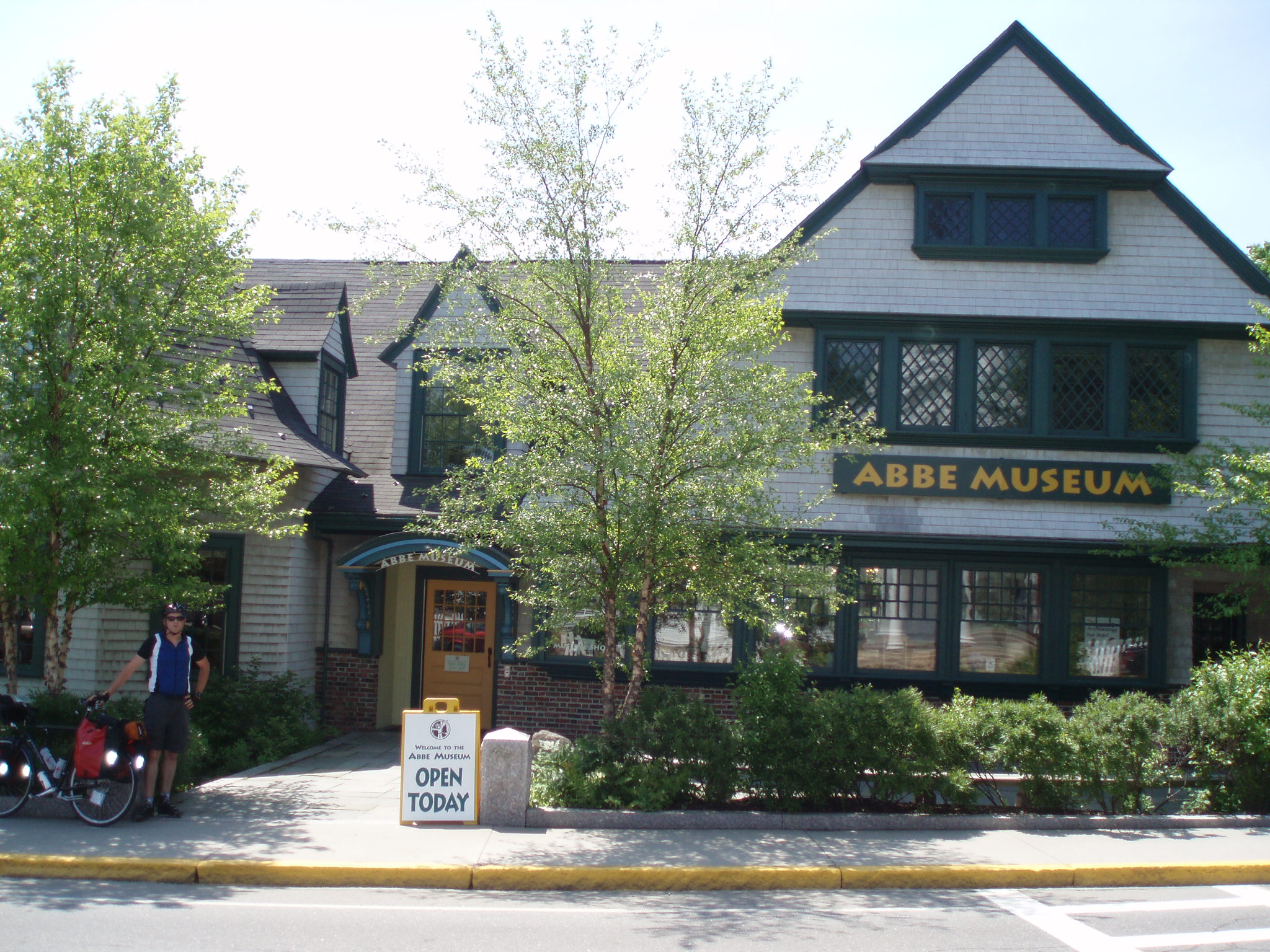 We rode down the hill into downtown bar harbor. Chuck and I waited around and Jamie never showed up. We started to get worried so I climbed 1.5 miles back up to the Acadia sign. Then I got a voicemail from chuck saying Jamie was with him. So I shot back down the hill. Luckily I felt great and didn't mind riding that extra hill.
When we got to the official starting point of the NT we were all starving and decided to grab some lunch. The video cameras joined us for lunch. It's been a real pleasure having all these electronic toys with us. We have gotten some great footage so far.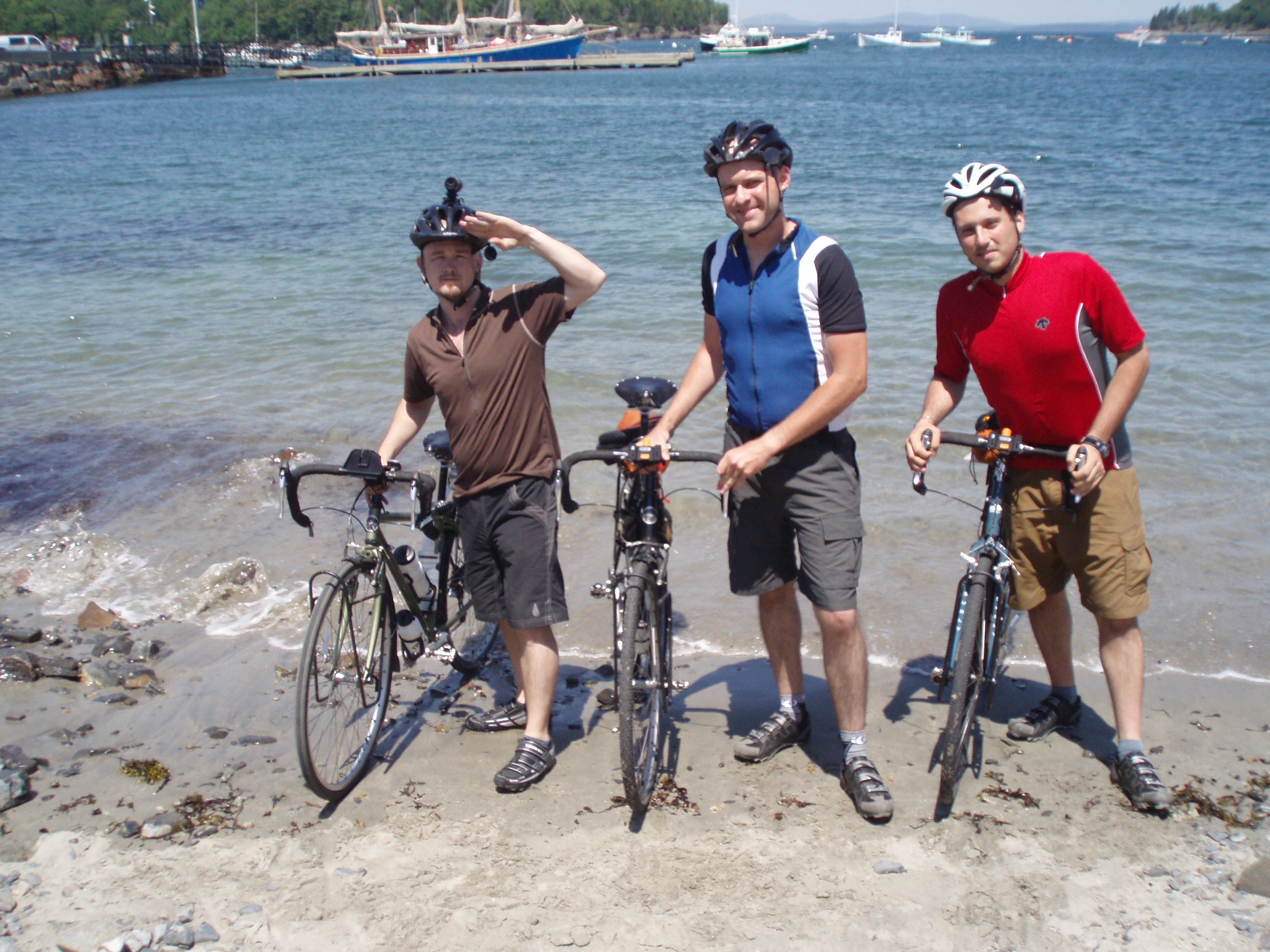 After lunch we dipped our rear wheels in the Atlantic. When we reach the pacific we'll dip the front wheel. Hell, at that point I might just ride right into that Pacific Ocean.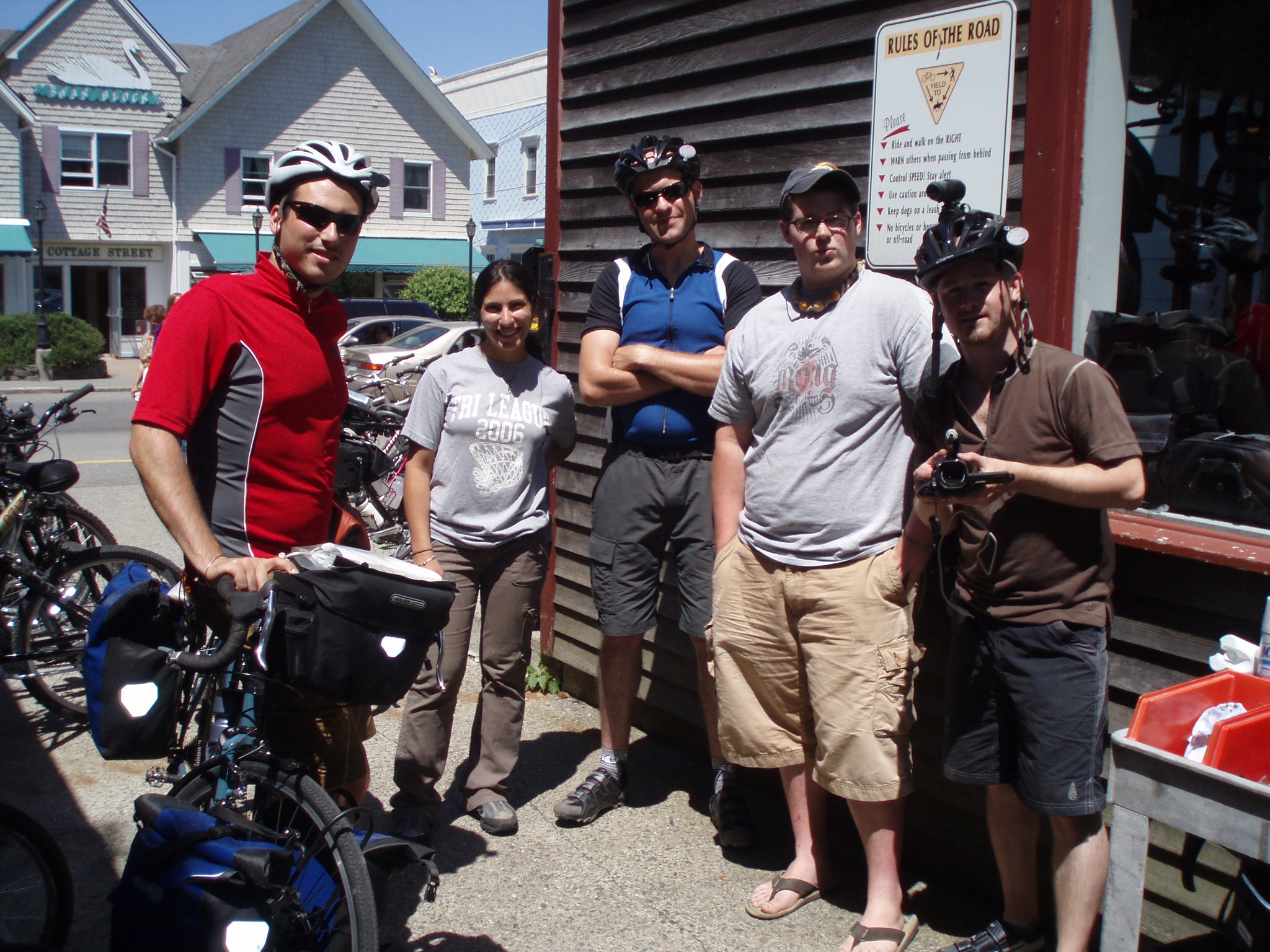 Jamie needed a kickstand and he forgot the one I got him at home. So we stopped at the bike shop. While he got the kid working there to put it on for him.  Chuck and I chatted up the other 2 kids working there, Monica and Keith they were from New York. Monica lives in queens and Keith buffalo.
We had a good time talking with them and hung out at the bike shop for a while. I have a feeling we are going to be hanging out at a lot of bike shops on this trip.
After the bike shop we decided to just check into the campsite and take the rest of the day off.  A lot happened to us and we all need a break.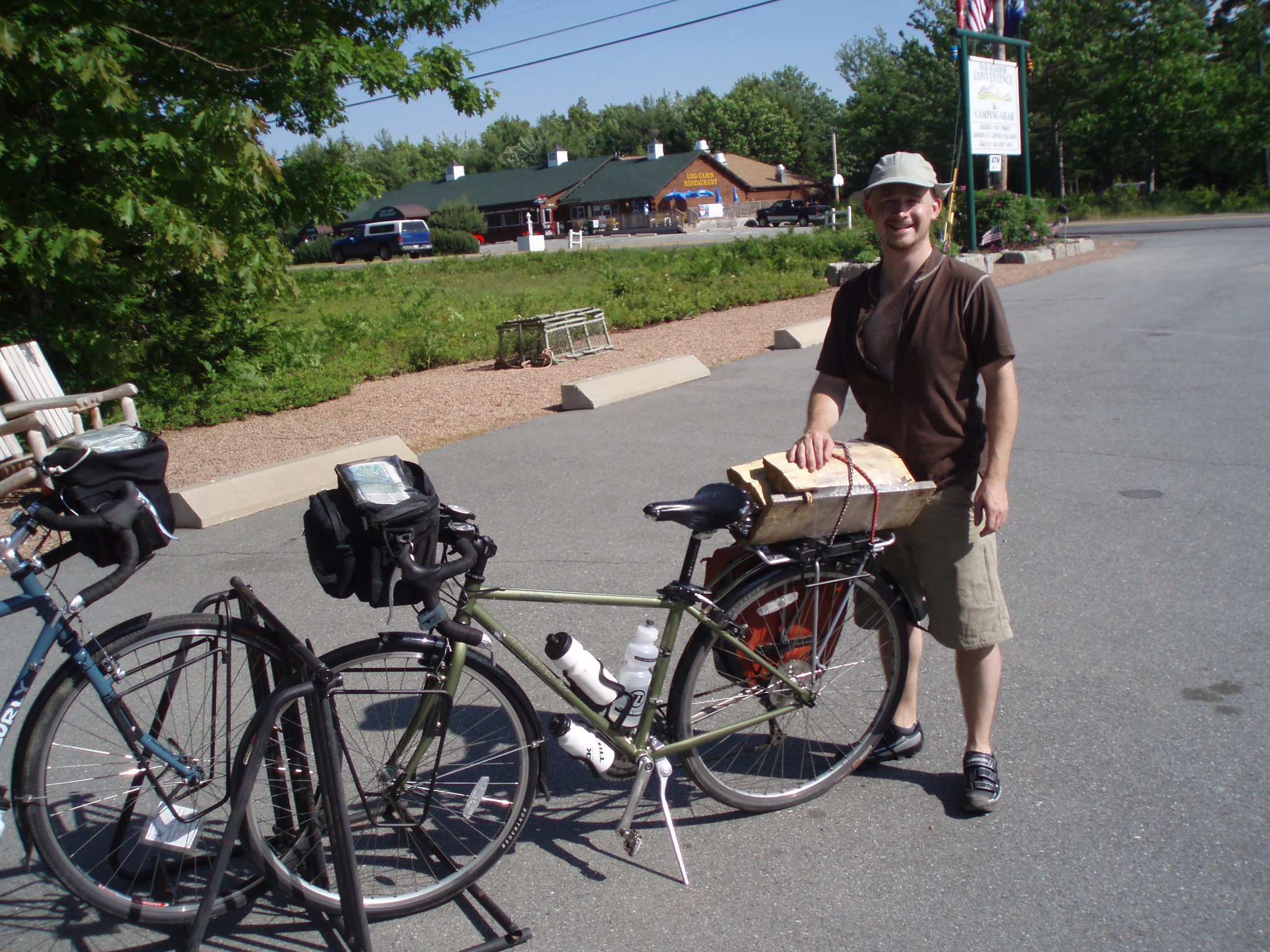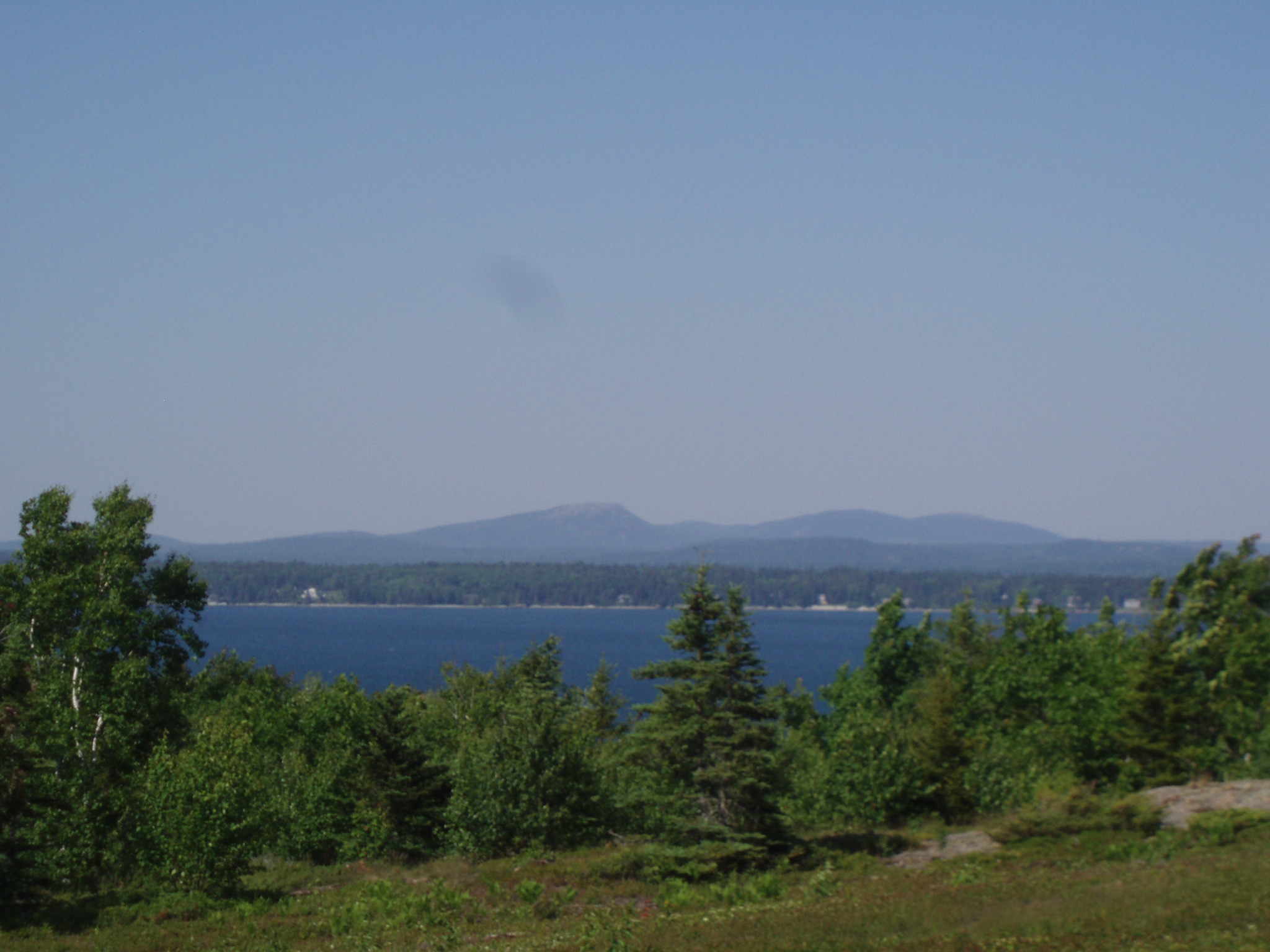 We went for a swim in the pool, cooked up some food, drank a few beers. We needed more firewood so Mike Riscica went to the store and bungeed 2 bundles to the rack on his bike. When I got back to the site I dumped the wood next to the fire and said, "It was 6 bucks, but the morning wood is free." and the old timer camping next to us busted out laughing. It was pretty hilarious.
We cooked some food and checked out some of the footage we have. We got some really footage of Brent telling us stories in his cottage.
Left over photos: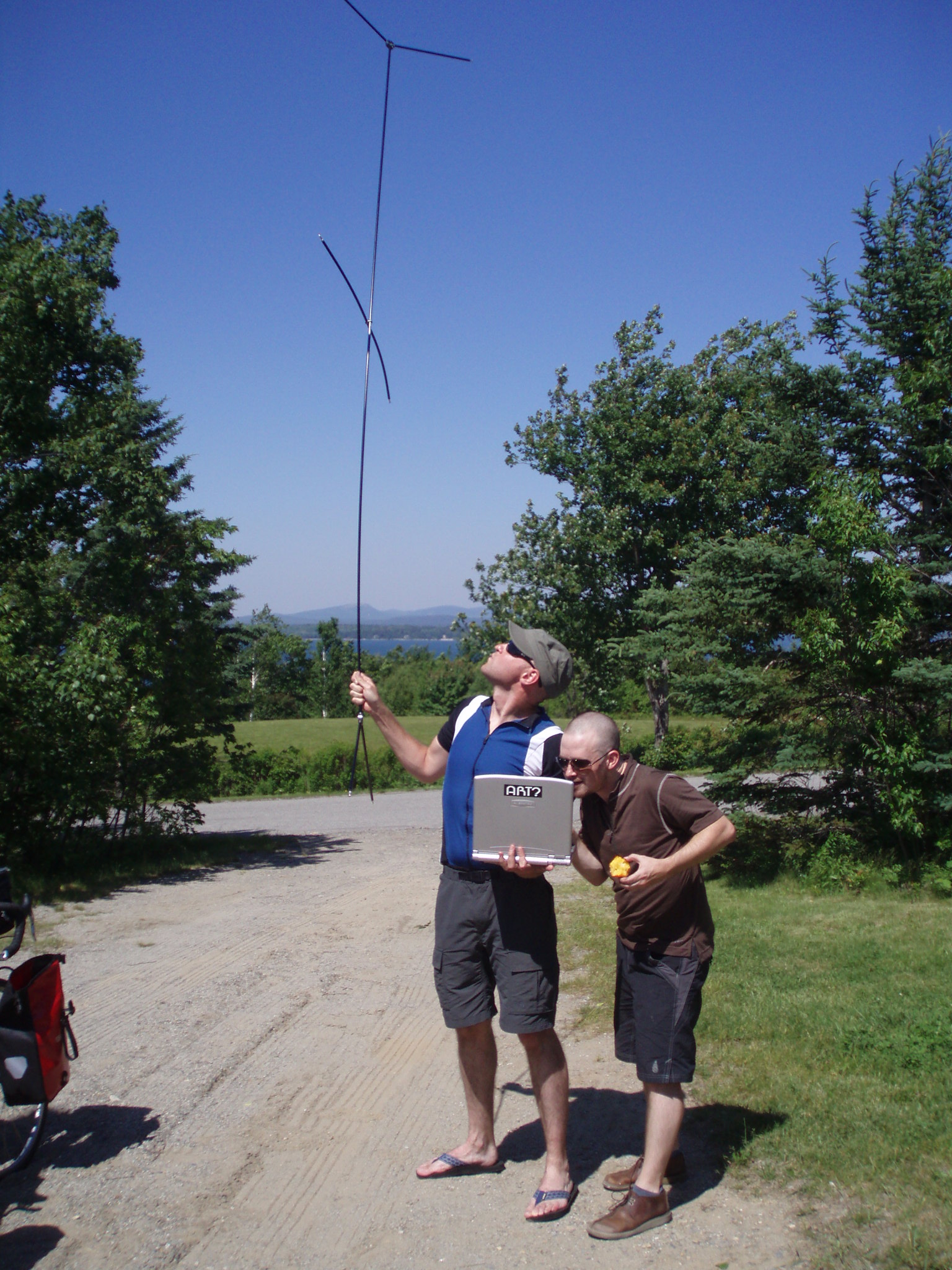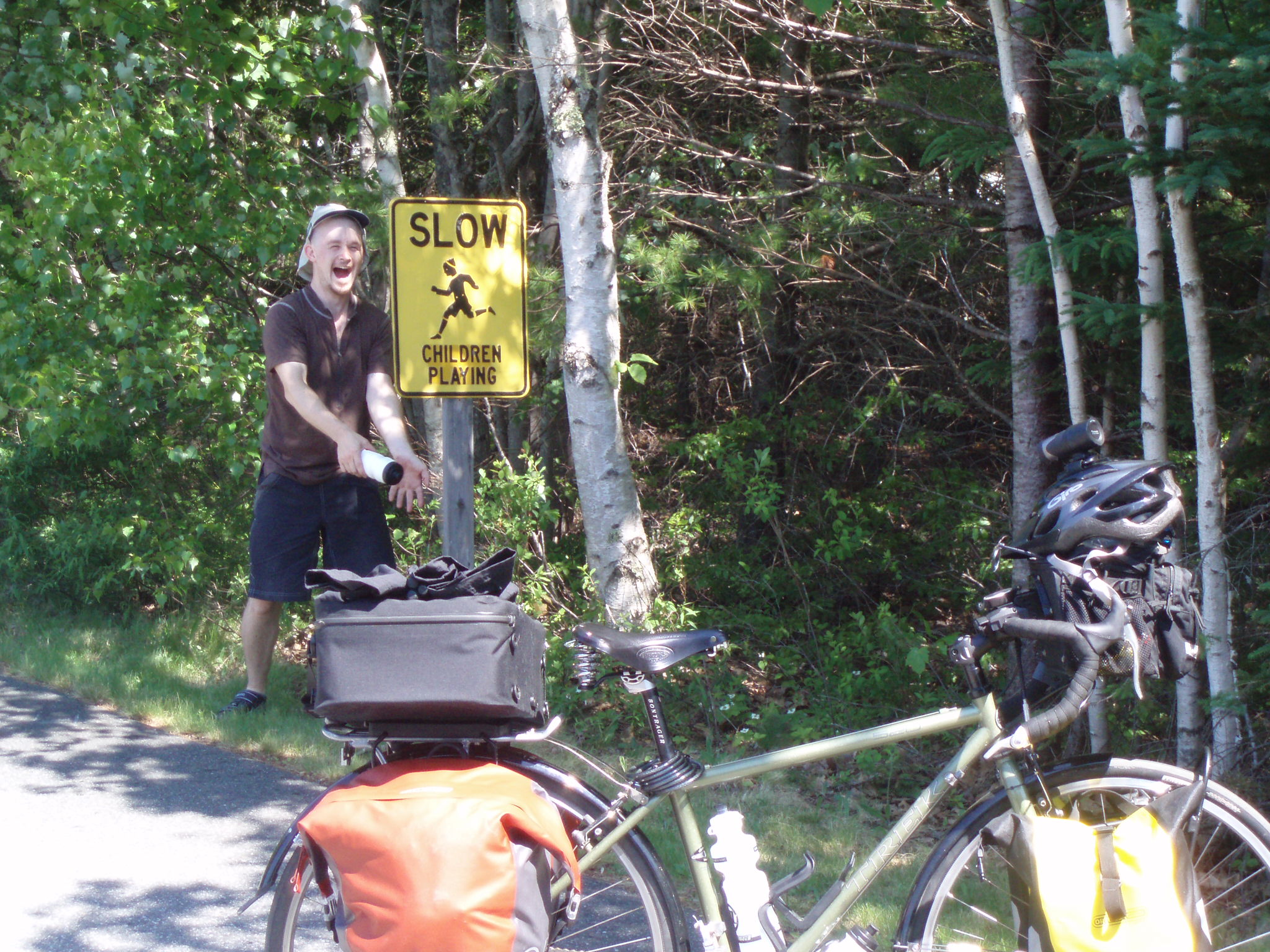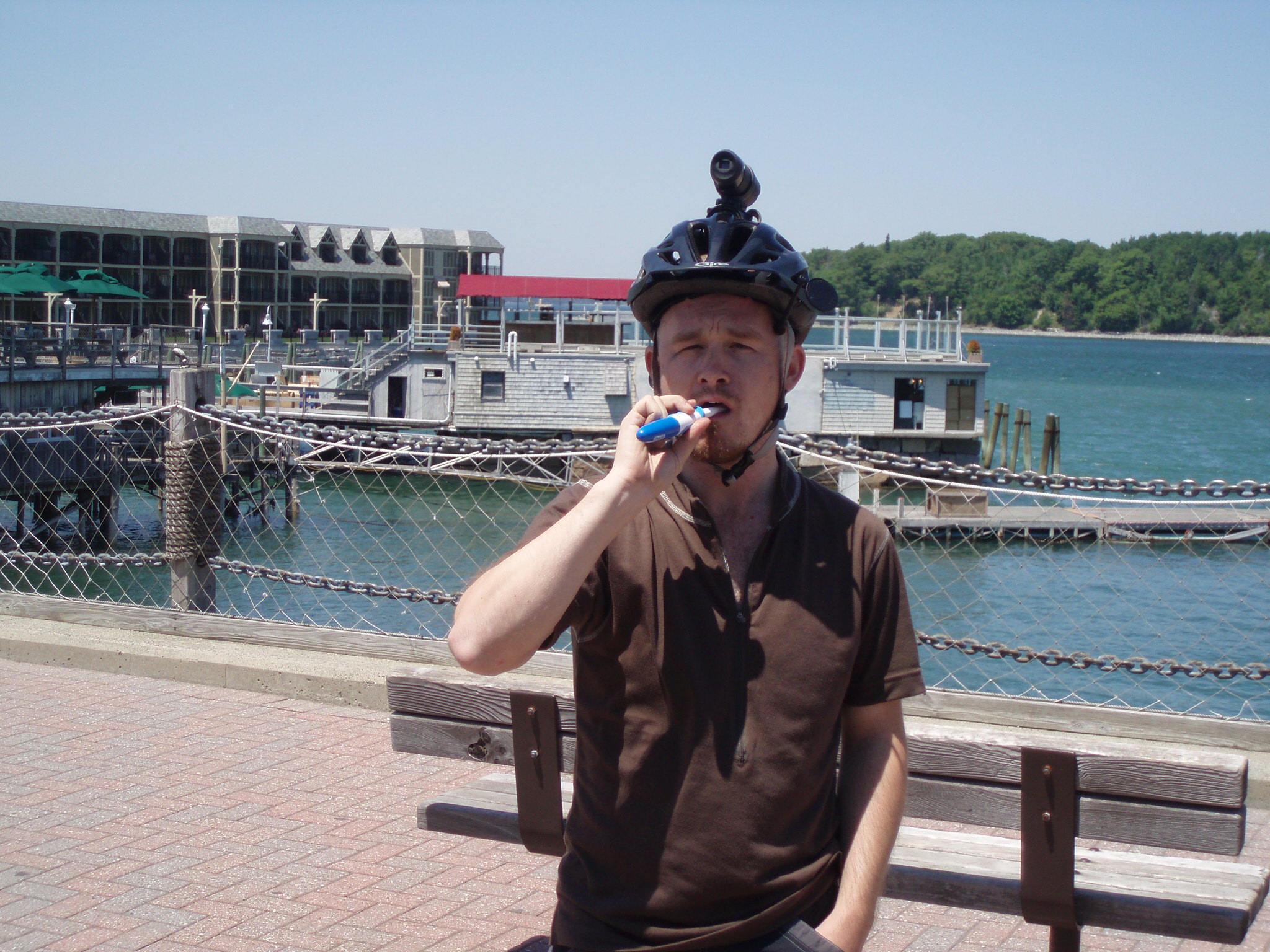 Click Here to Visit The Table of Contents
Click Here to Visit Previous Page: Day 1: Blue Hill, ME to Bar Harbor, ME
Click Here to Visit The Next Page: Day 3: Bar Harbor, ME to Searsport, ME