Wednesday July 11, 2007, 42 miles (67 km) – Total so far: 1,188 miles (1,911 km) 41.81 miles
Click Here to Visit The Table of Contents
Click Here to Visit Previous Page:Day 24: Erie, PA to Geneva on the Lake, OH, Riding on Lake Erie Video
Click Here to Visit The Next Page: Day 26: Willoughby, OH to Sheffield Lake, OH

The Hasidic campers were screaming and yelling all night. At 4am I pulled out my earplugs and they were still yelling their heads off. I got pissed because I was tired of using earplugs but had to put them back in.
We all rolled out of our tents at 8am, 8:30 all the campers jumped back into that van and they all drove away. The entire campsite let out a giant sigh of relief after they left. Worst night ever.
Leaving the campsite the sky got real cloudy and started to drizzle, halfway to town the sky opened up and soaked us with giant drops of rain.  When we got to the breakfast place we were entirely soaked. The breakfast place had Wi-Fi but a weak breakfast selection.
The plan for today was ride 35 miles to a town just east of Cleveland, get in a motel because we are in the 100-mile no camping stretch of Cleveland. Work on the missing 5 days of journal entries that haven't been written, tomorrow ride right through Cleveland without stopping to the first campsite west of Cleveland. That's the plan.
Jamie and I found a cheap motel with the Wi-Fi and we quickly got outta that breakfast place. Riding outta town we couldn't find our first turn. So we just rode west. Then we realized the westbound narrative for this panel of our maps was completely screwed up. None of the turns made any sense and there were a lot of turns to make. We just kind of used the cluttered map and improvised a route for the day.
We stopped at a country store and met some really cool locals. The nice lady working at the store was really impressed with our trip, she got right on the web and started reading our journal while we were still hanging around outside.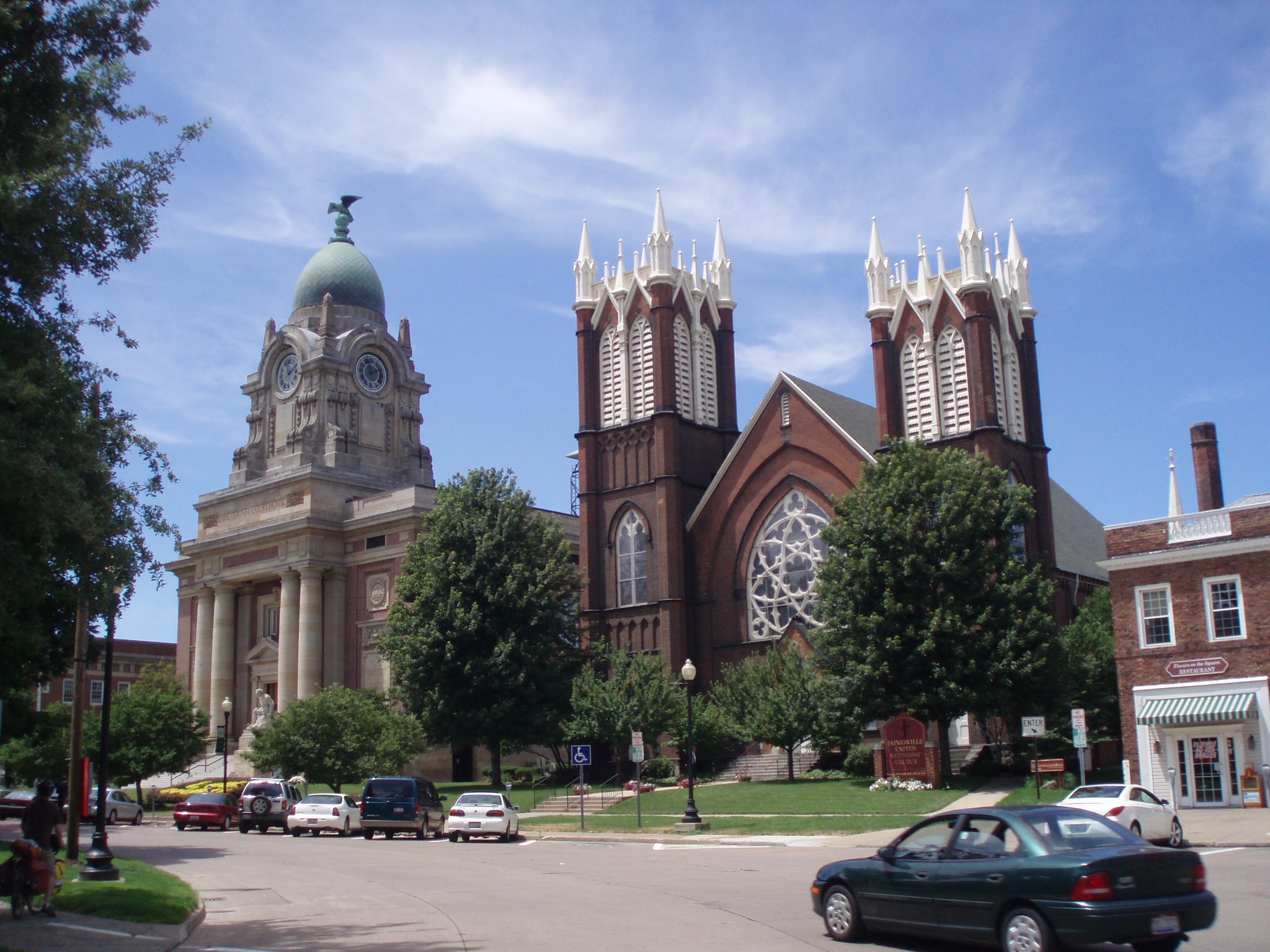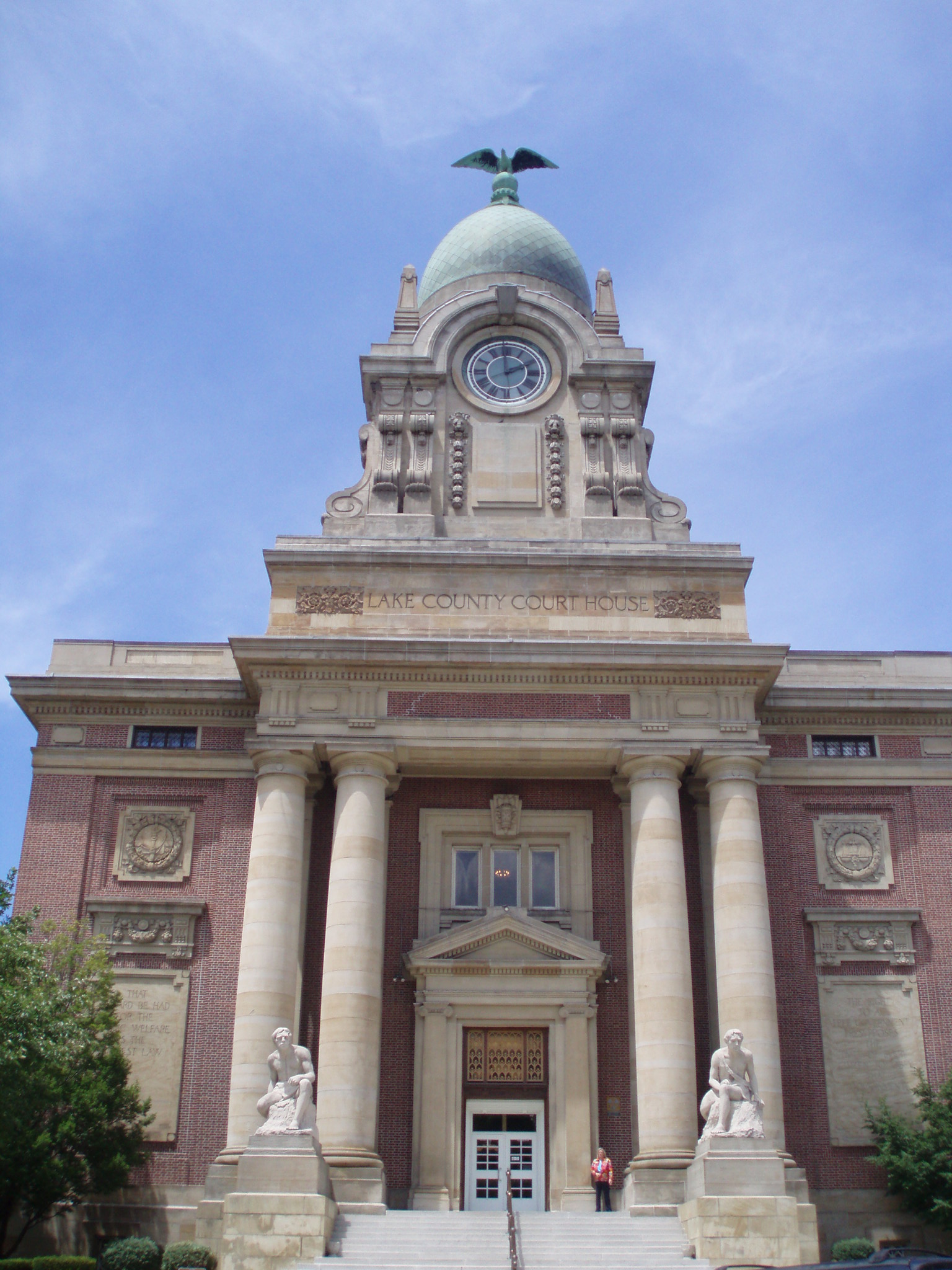 The heat kicked in around 11am. We were making really lousy time today for it being a short day. We rode through Painesville and decided to find the grocery store.
I saw a cyclist at the grocery store looking at the food. I thought he might be touring so I asked him where he was riding. One thing leads to another and he turns out he know exactly who I am and he had been reading our bike journal since we left Bar Harbor. He told me he is the infamous Friedrich Luetz http://www.crazyguyonabike.com/fleutz I knew him because he's commented in the guestbook a few times.
It was really exciting meeting him in the middle of the grocery store, what are the chances?! Friedrich gave us some great advice about taking the right roads to our motel for the evening. We chatted about our trip for a few minutes in the frozen food aisle then we said farewell.
We ate lunch again right in front of the entrance of the grocery store. Jamie said he really likes eating lunch here. It's a lot of fun watching all the people walk in and out of the grocery store. We talked about how cool it is bumping into someone who's been following our trip since we left Bar Harbor.
The rest of the day was pretty quiet, we took Friedrich's advice about the roads and we just checked into the motel and started plugging away at the journal. 5 days of journal entries. I hope to never fall this far behind ever again. What a disaster.
At the hotel Jamie got into a huge argument with QuickTime. They want him to pay $20 for some utility program that he never had to pay for in the past.  He spent a lot of time arguing with them on the phone and I told him he could have made $20 working at McDonald's in the time he's been on the phone with QuickTime. Eventually he just sucked it up and gave them the $20. Now he can edit video again.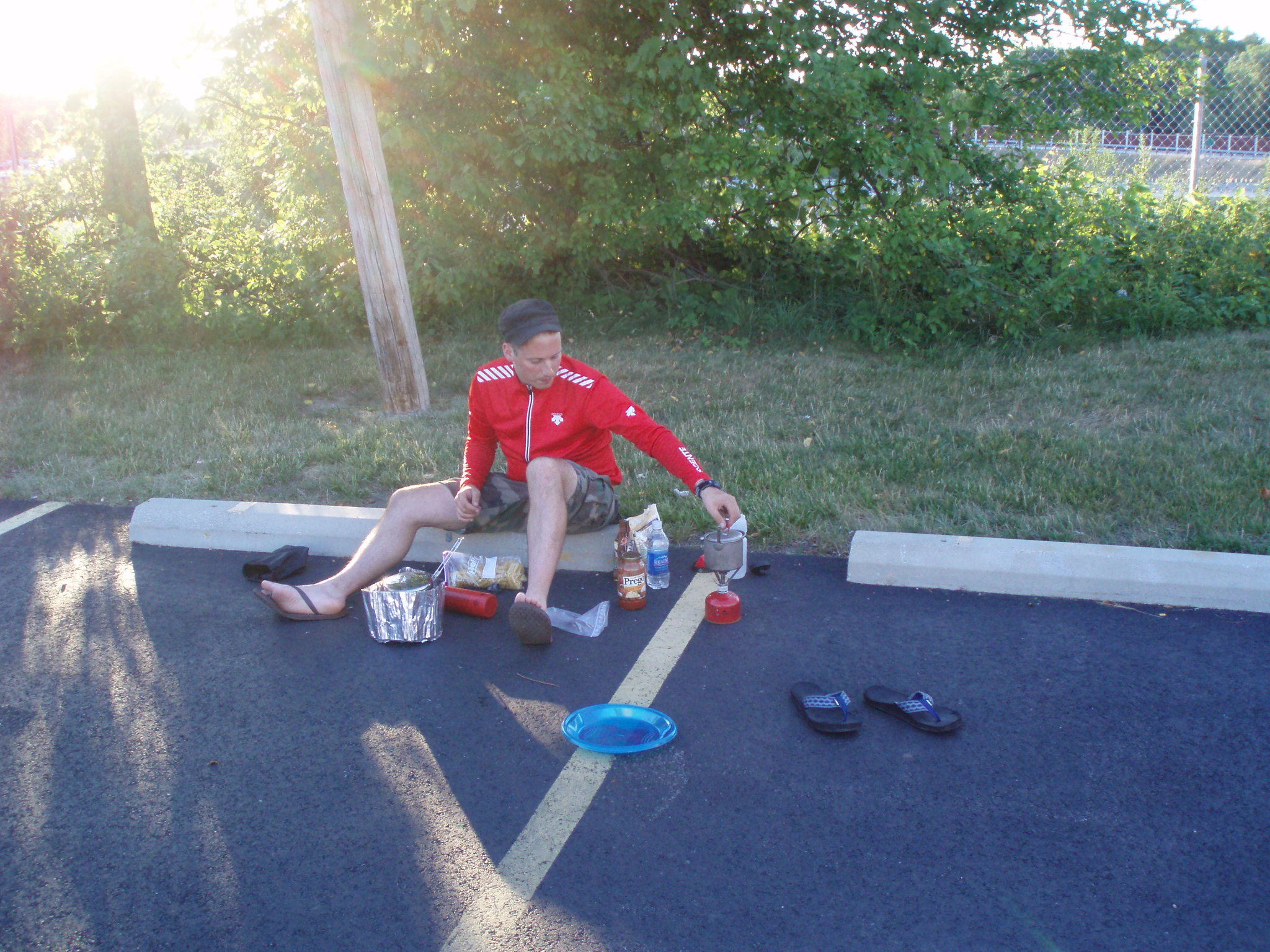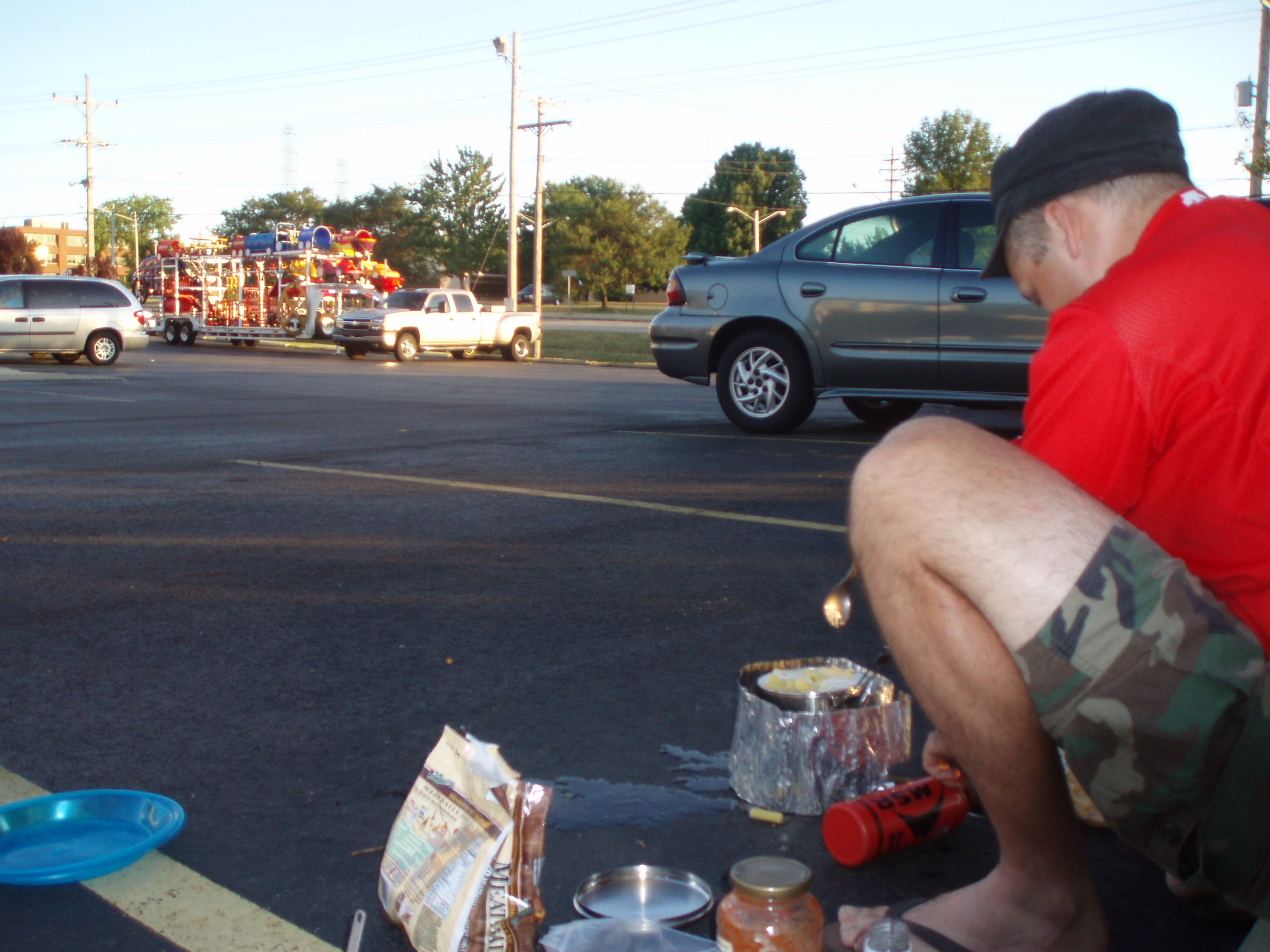 Chuck and I cooked a gourmet Italian dinner in the parking lot of the motel.
Friedrich wrote about meeting us today in his journal. http://www.crazyguyonabike.com/doc/page/?o=R116&page_id=57137&v=6
Tomorrow is Cleveland Day. Breakfast at IHOP with Laura, then a 65 miles ride right through Cleveland. No stopping. Hopefully we won't get shot. Goodnight.
     Click Here to Visit The Table of Contents
     Click Here to Visit Previous Page:Day 24: Erie, PA to Geneva on the Lake, OH, Riding on Lake Erie Video
     Click Here to Visit The Next Page: Day 26: Willoughby, OH to Sheffield Lake, OH