Friday July 13, 2007, 74 miles (120 km) – Total so far: 1,312 miles (2,112 km)
74.30 Miles 6:14 Minutes 11.9 avg

Click Here to Visit The Table of Contents
Click Here to Visit Previous Page: Day 26: Willoughby, OH to Sheffield Lake, OH
Click Here to Visit The Next Page: Day 28: Gibsonburg, OH to Bowling Green, OH
Last night was cold and it was hard to get outta the sleeping bag.
We left Dwayne's at 8am and rode into town looking for some breakfast the entire town was covered in these little dragonfly type bugs it was pretty cool. Subway was the only place in town that had breakfast and it was expensive and didn't fill us. We stopped at the next grocery store.
I met all these nice ladies who wanted us to stick around town but the day was early. We ate a sandwich in front of the grocery store. 2 miles after we left the grocery store we saw an eastbound rider.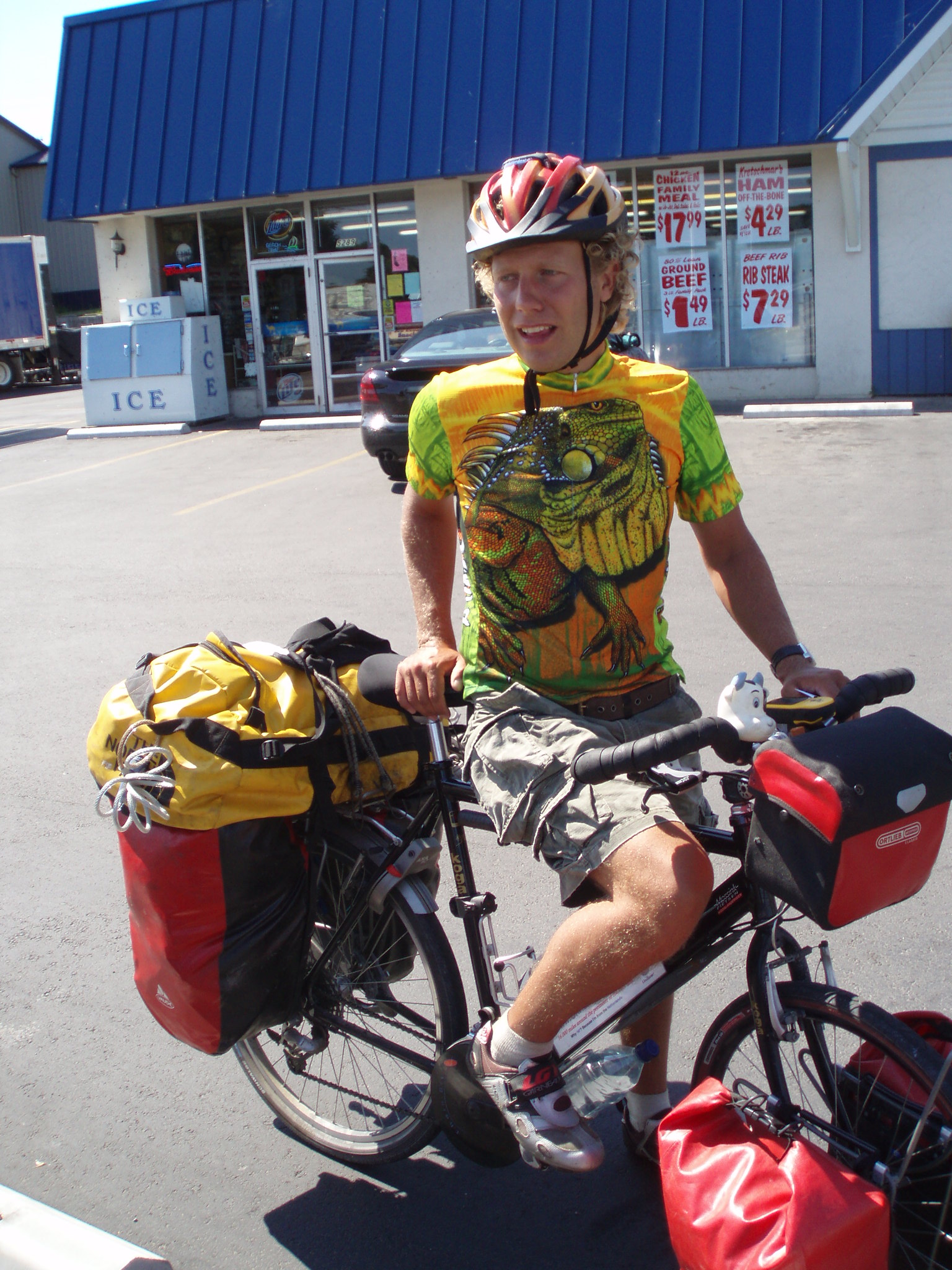 Chris http://www.chrismeetswest.nl/ has been on the road for 10 months zig-zagging his way all over America. He is from the Netherlands and he was wicked excited to see us. He said that he stayed last night at the campsite where we were supposed to stay but we never showed up. The lady at the campsite told him that we called earlier in the day, so he had been looking out for us. Chris said we're the 9th group of long distance cyclists that he's met in the 10 months he's been in the US.  The Video of our chat with Chris exists at:
http://www.teamnortherntier2007.blogspot.com/2007/07/netherlands-chris.html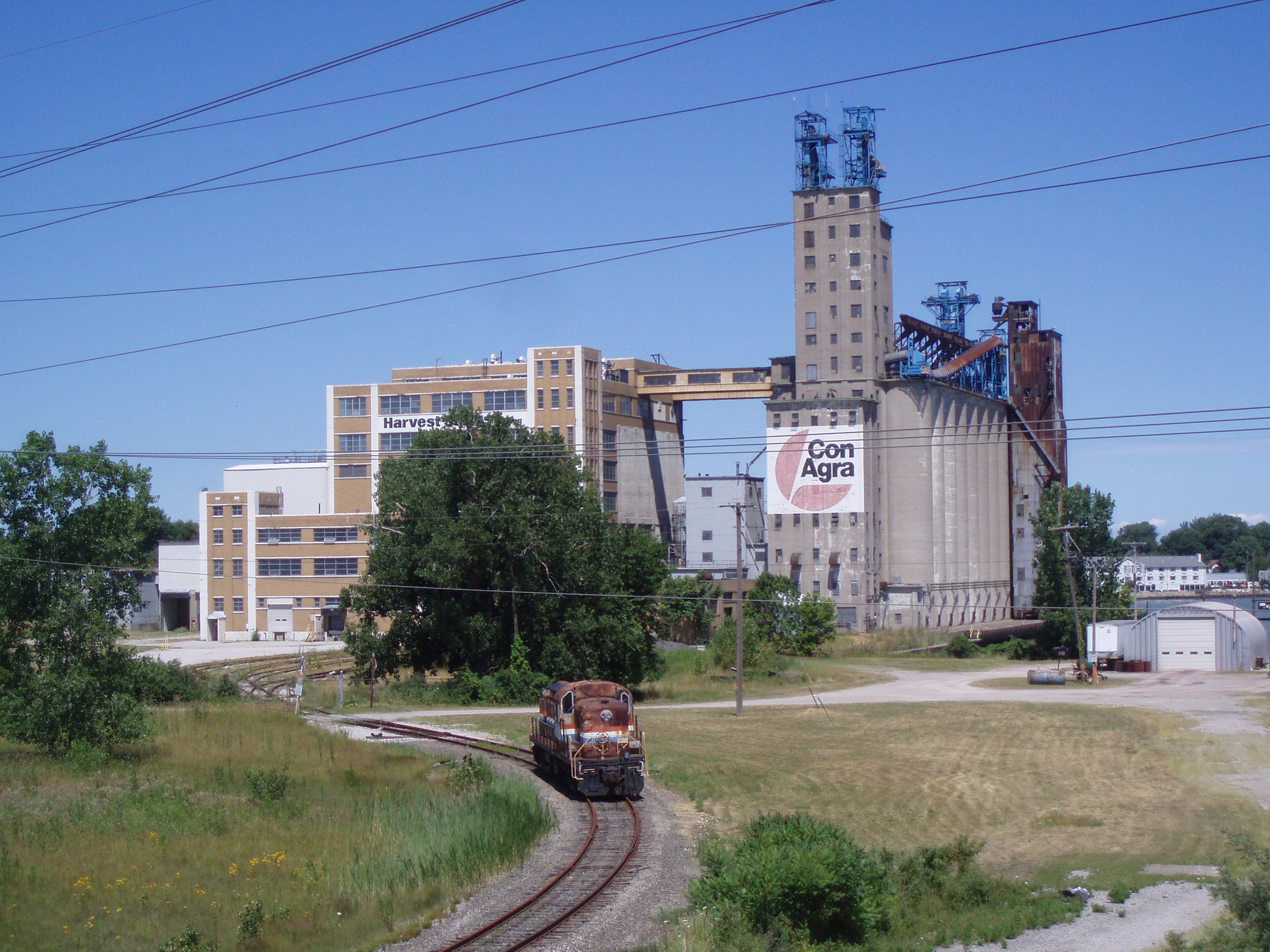 Today is the day that we say goodbye to Lake Erie. We just gave it a quick wave goodbye, it's been real.
In Huron we stopped at DQ so chuck could get an 11am ice cream. At DQ this guy went on for 20 minutes giving us directions of a route that he couldn't even remember.  We didn't even ask him for directions, he just started giving them to us. It was pretty ridiculous.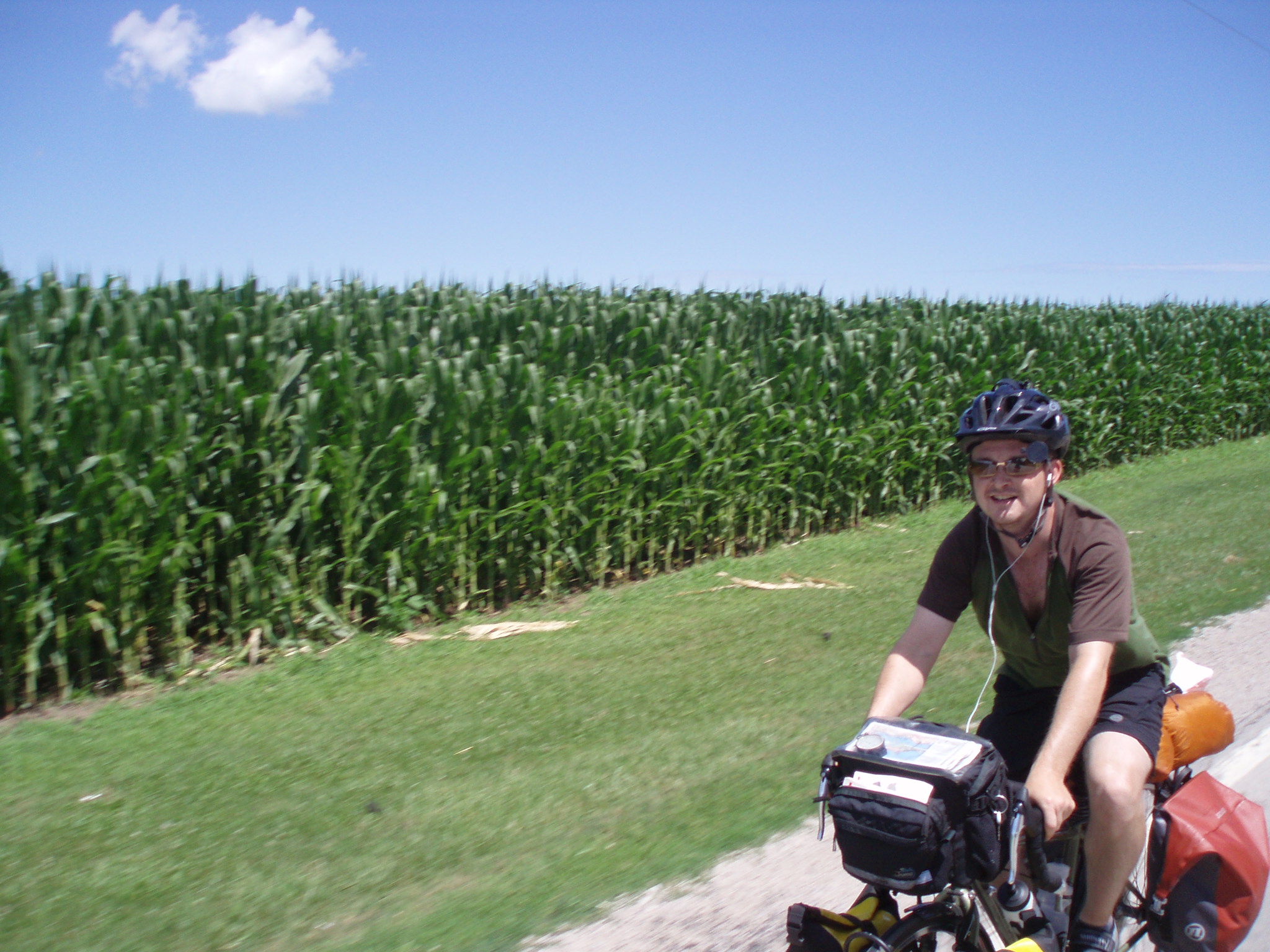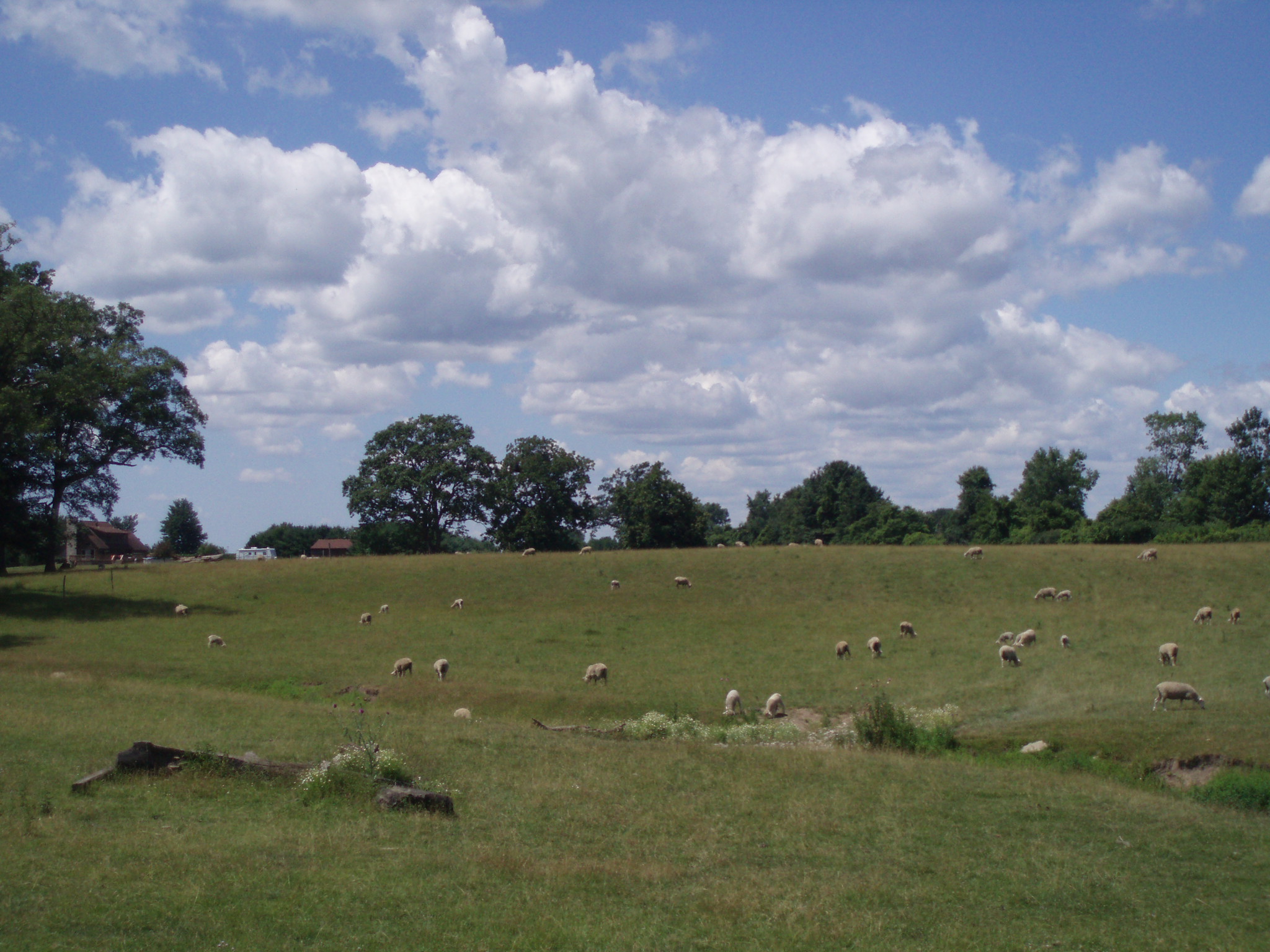 Leaving Huron we entered Corn and Soybean world with a beautiful tailwind for about 5 miles. I told Jamie that when you ride in cornfields you have to remember: riding into the wind the corn looks like its laughing at you and when you have a tailwind the corn is cheering for you. Jamie got worried that this is the beginning signs of Dakota Dementia.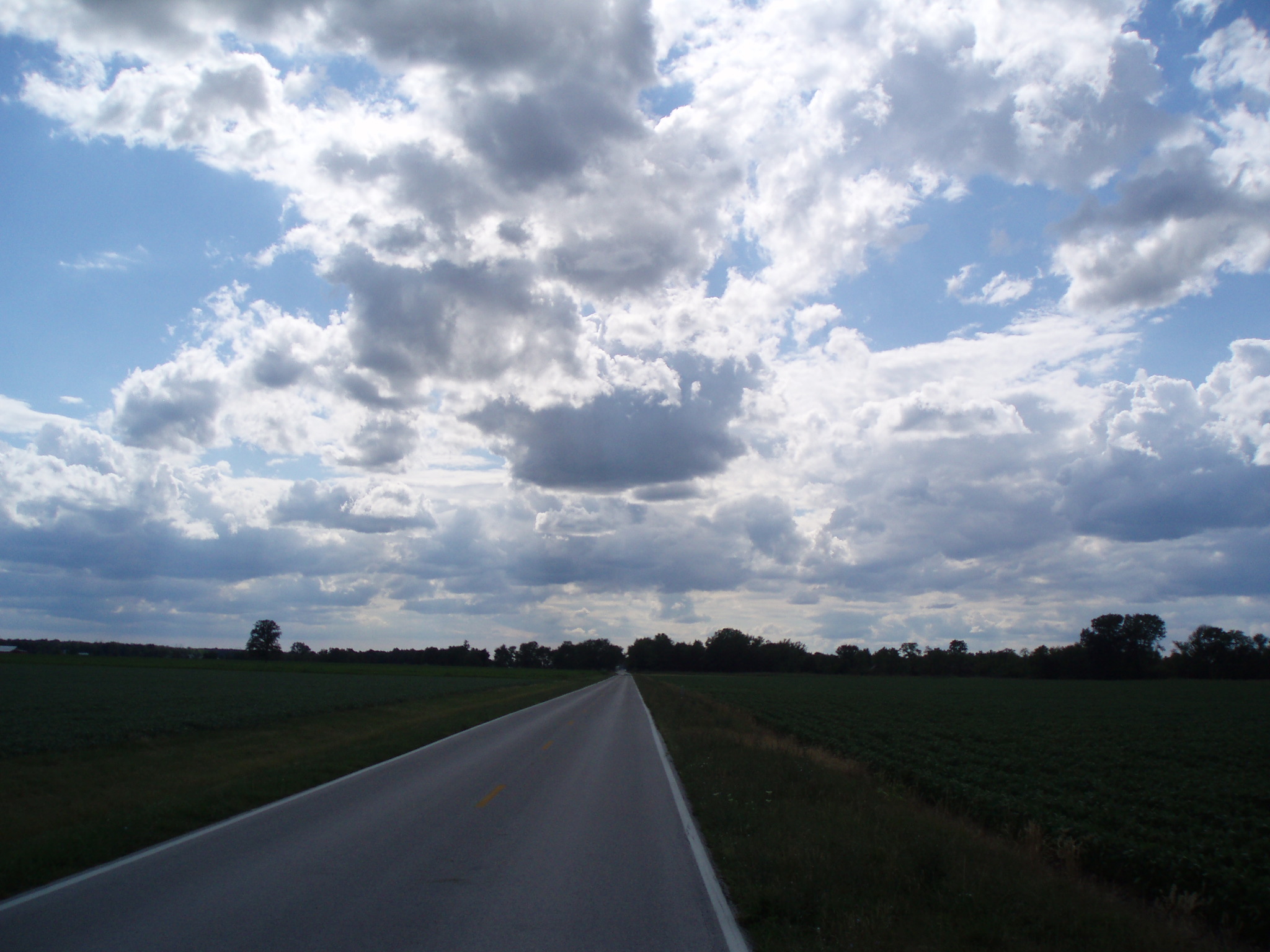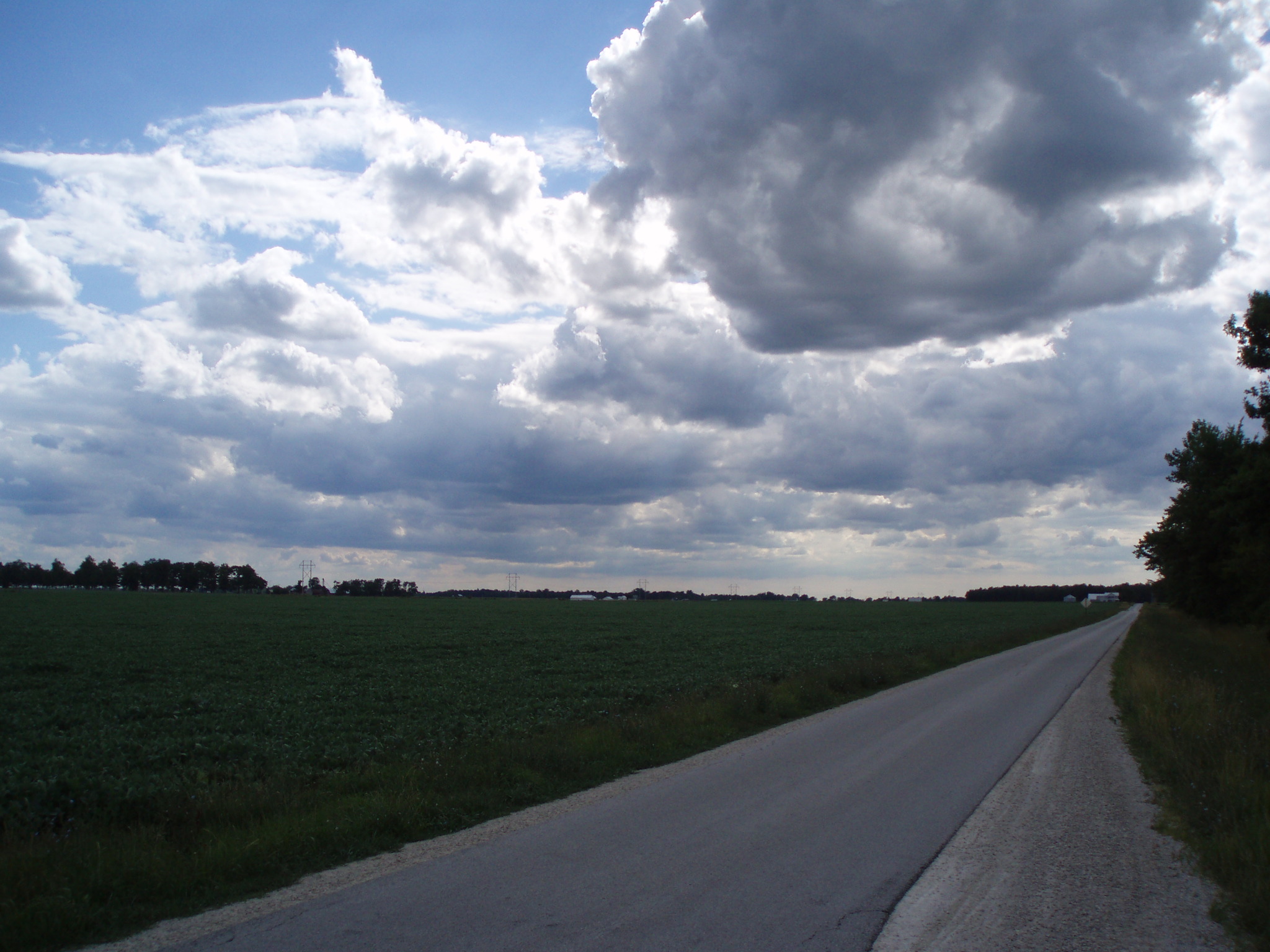 The sky was gorgeous all day long. Such a beautiful day to be bicycling across the country. Chuck and I were riding close together and as we were cruising down some road, this black cat ran up to the side of the road and got ready to bolt across. I screamed at the top of my lungs 'NOOOOOOO!!!!' and that cat turned right around and ran away.
We took a break in a town called Clyde. Riding into town there was all these army men with machine guns. ::shrug:: I don't know.. Jamie has been buying these frozen burritos (for $1 apiece), letting them thaw out and eating them. I gave him a dollar and tried one. It was pretty gross but he loves it. It's so gross that he takes a bite of his frozen burrito, and then he has to eat a pepperoni pizza combo as a chaser.
At the gas station another guy asked us about our trip and then just started giving us more useless directions to places that we aren't going to. So annoying why does this keep happening? These people see our intense maps…  Jamie wants to make a video about all these people that give us useless directions.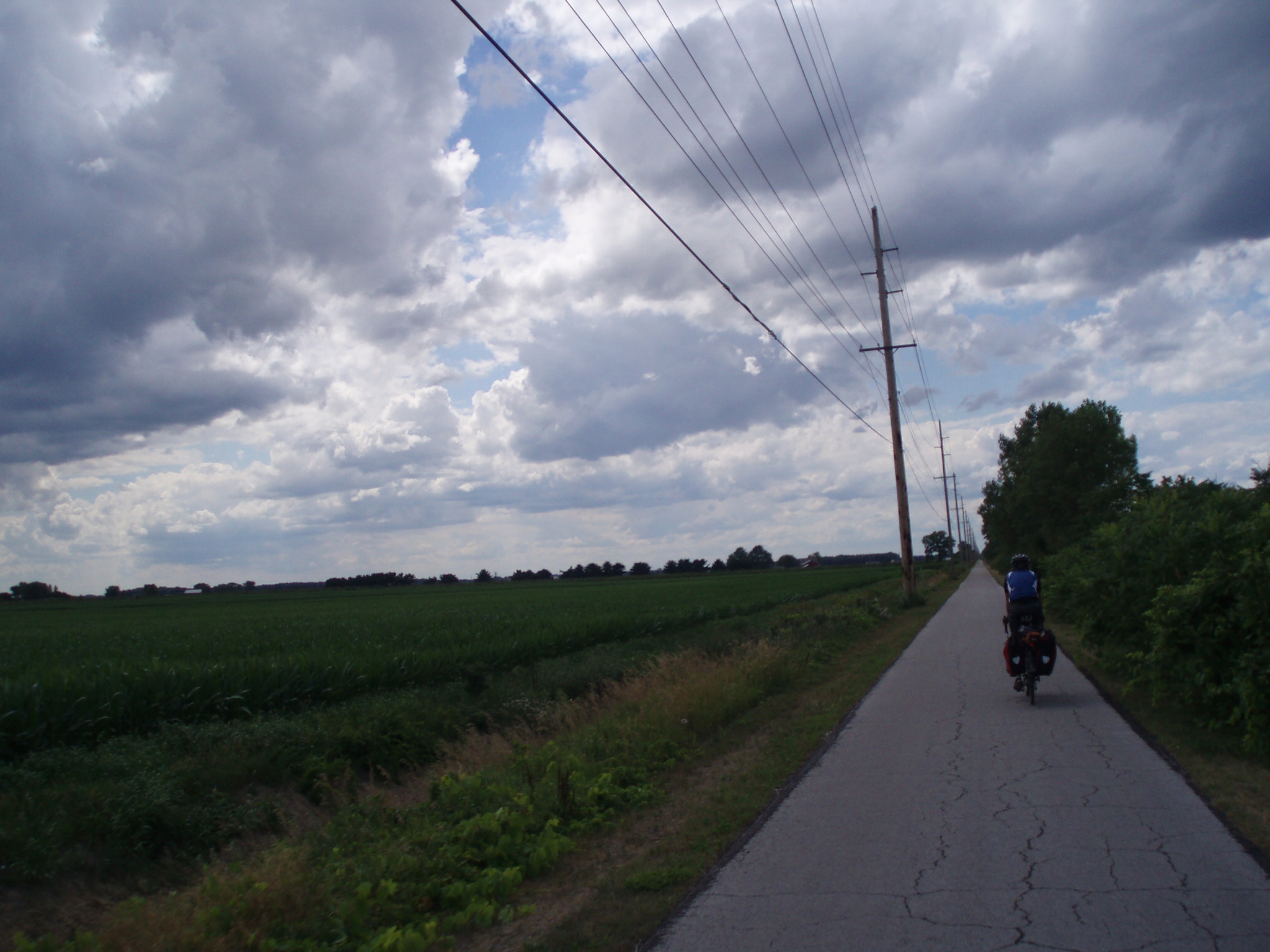 We rode outta Clyde on this great off road bike path. A bunch of teenagers were hanging out on the trail. I guess they asked chuck where he was going and he said Seattle and kept riding. Jamie was in mid song and he just sang right past them, when I rode by they asked if I was going to Seattle too and is said yeah. They all got crazy and said 'That's so stupid! Why don't you just take a plane.' I just laughed and kept riding.
Did another 20 miles in cornfields then stopped to take a break. I peed in the middle of a soybean field and Jamie and chuck got all bent outta shape about it. It hasn't rained here in over a month; I'm just doing my part.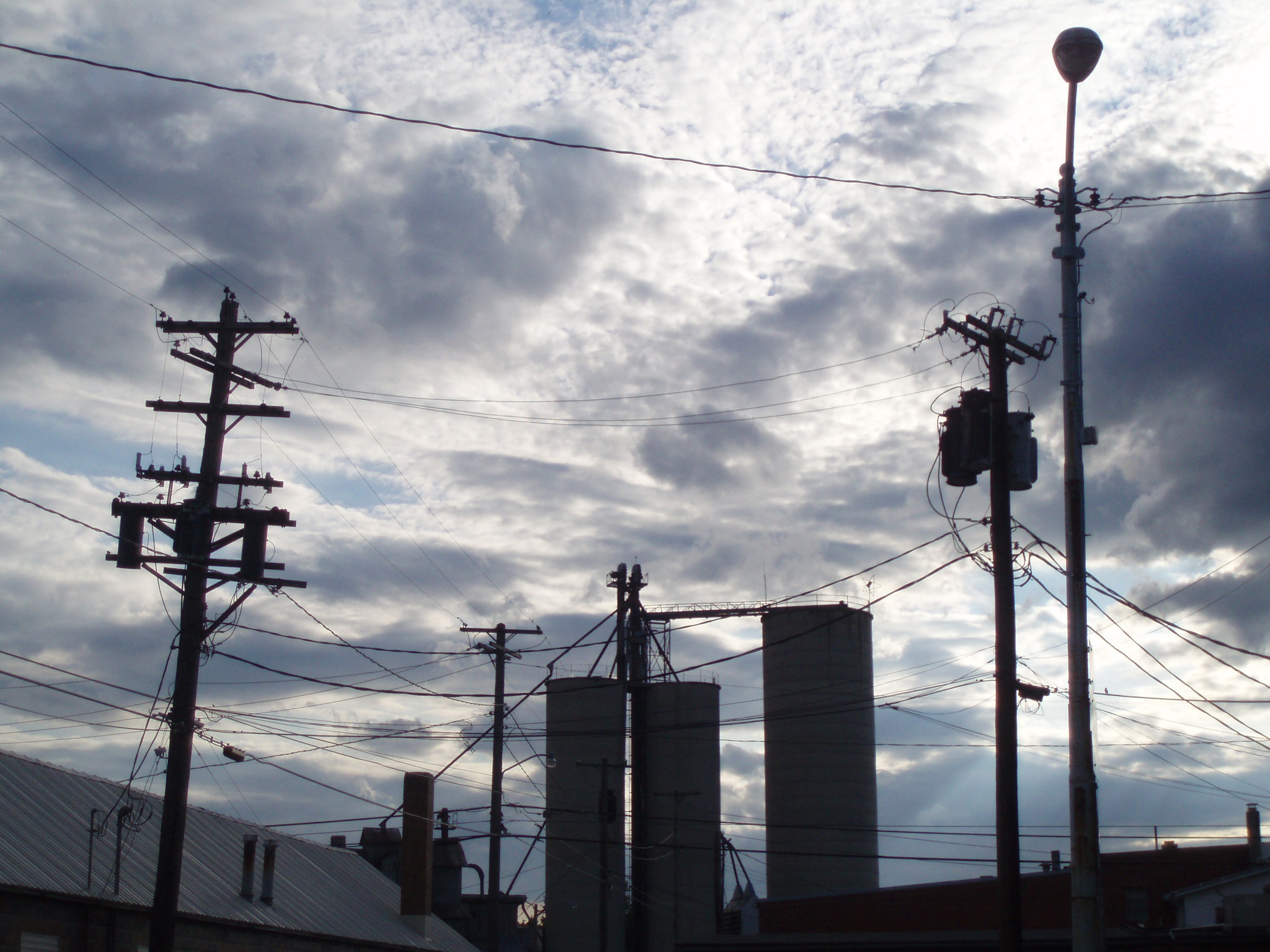 Rode into Gibsonburg got some food and started calling campsites. There are no showers for 50 miles. Chuck needs to shower. His poison ivy is under control as long as he showers daily. If he doesn't, all hell will break loose. 
After a painful deliberation of what to do, we just decided to stay at the campsite in Gibsonburg and chuck took a shower in the sink at the gas station. Then we realized its Friday the 13th actually rode on an Elm street today for a few miles.
The 3 of us setup our tents and Jamie and I went back into town to grab a $5 pitcher of beer. Chuck was exhausted and decided to just go to sleep. While Jamie and I were reading comments on my cell phone. This guy Jeff came over and asked all about our trip. We talked with Jeff for a long time.  He's really into cycling and he wanted to know everything. He said chuck could take a shower at his house no problem and we could camp, but unfortunately we were all setup. Jeff said he will cook us breakfast tomorrow.
Jeff introduced us to all his friends from Gibsonburg. They all asked Jamie and me a lot of questions and they were really excited to hear about our trip across the country. Dewey one of the husbands told me this great tip about this restaurant in one of the towns we're going to go through tomorrow.
At the end of the night and before the Gibsonburgers left they gave Jamie and I $20 and said that lunch was on them tomorrow. Wow! Thank You Mancha's, Reeds and Kirsches families in Gibsonburg.
After everyone left Jamie and I were finishing our drinks Bob Seeger's Running Against the Wind came on the jukebox. We both laughed really hard and sang along.  We had a lot of fun tonight, Gibsonburg is the coolest town.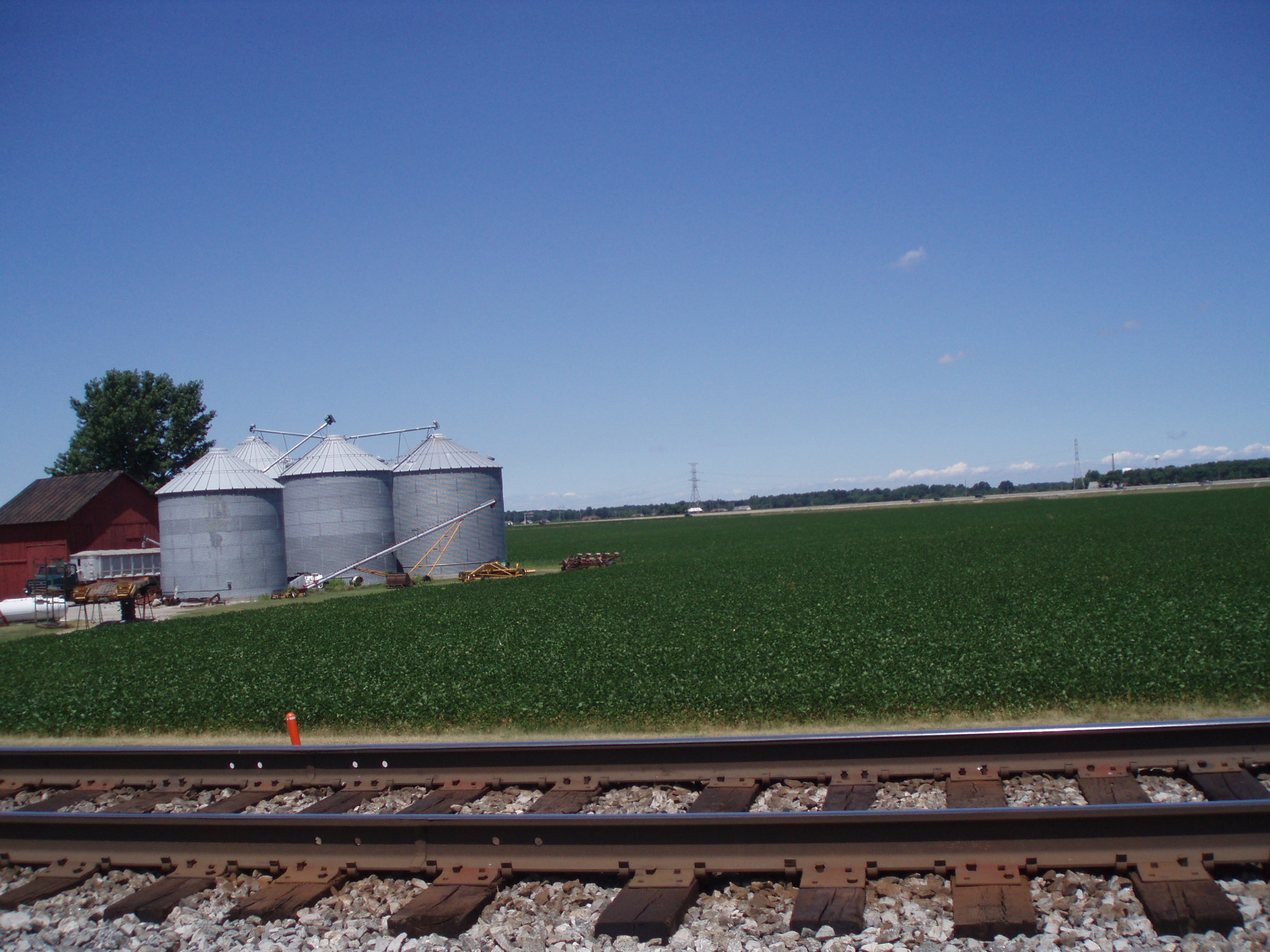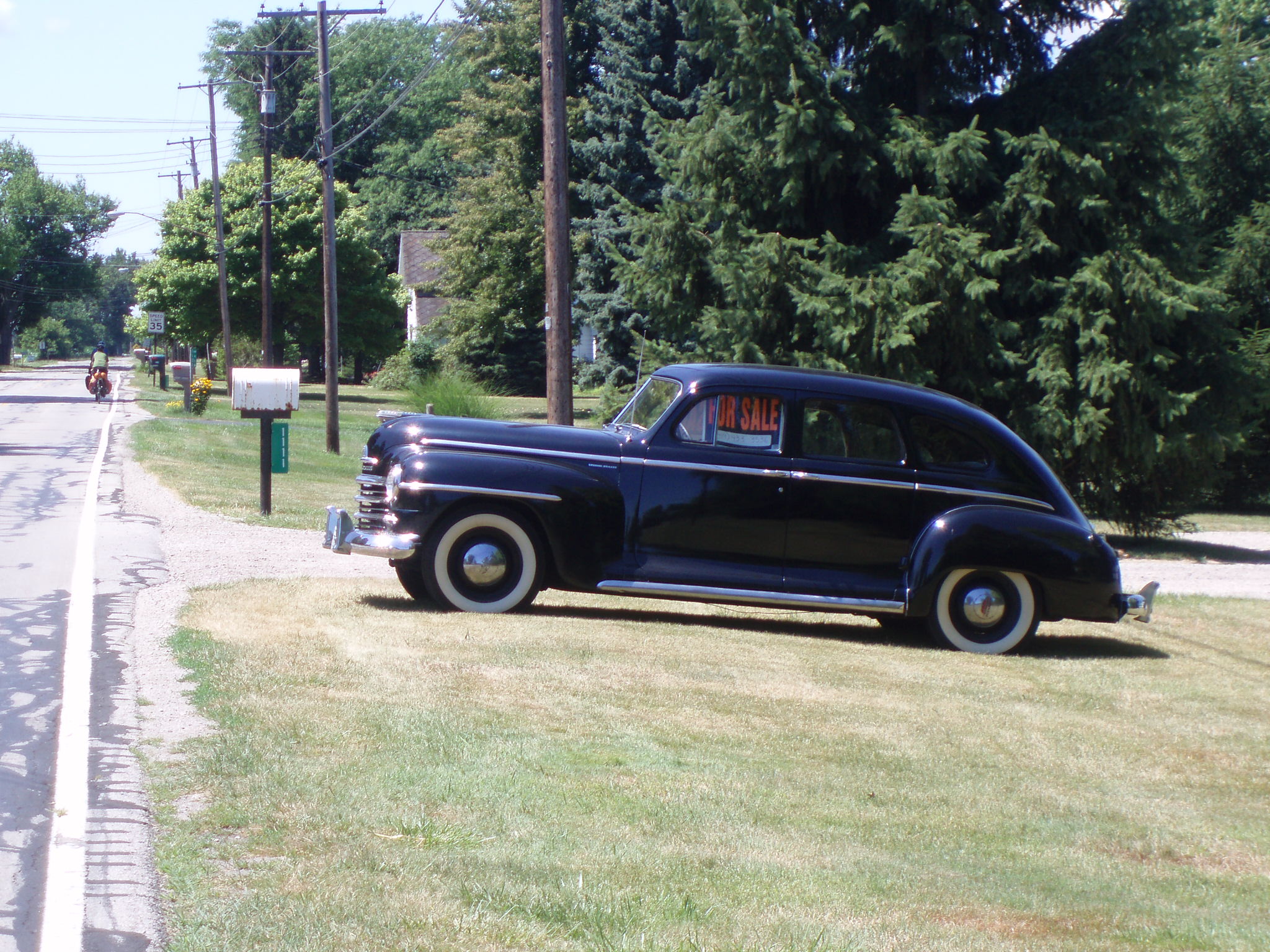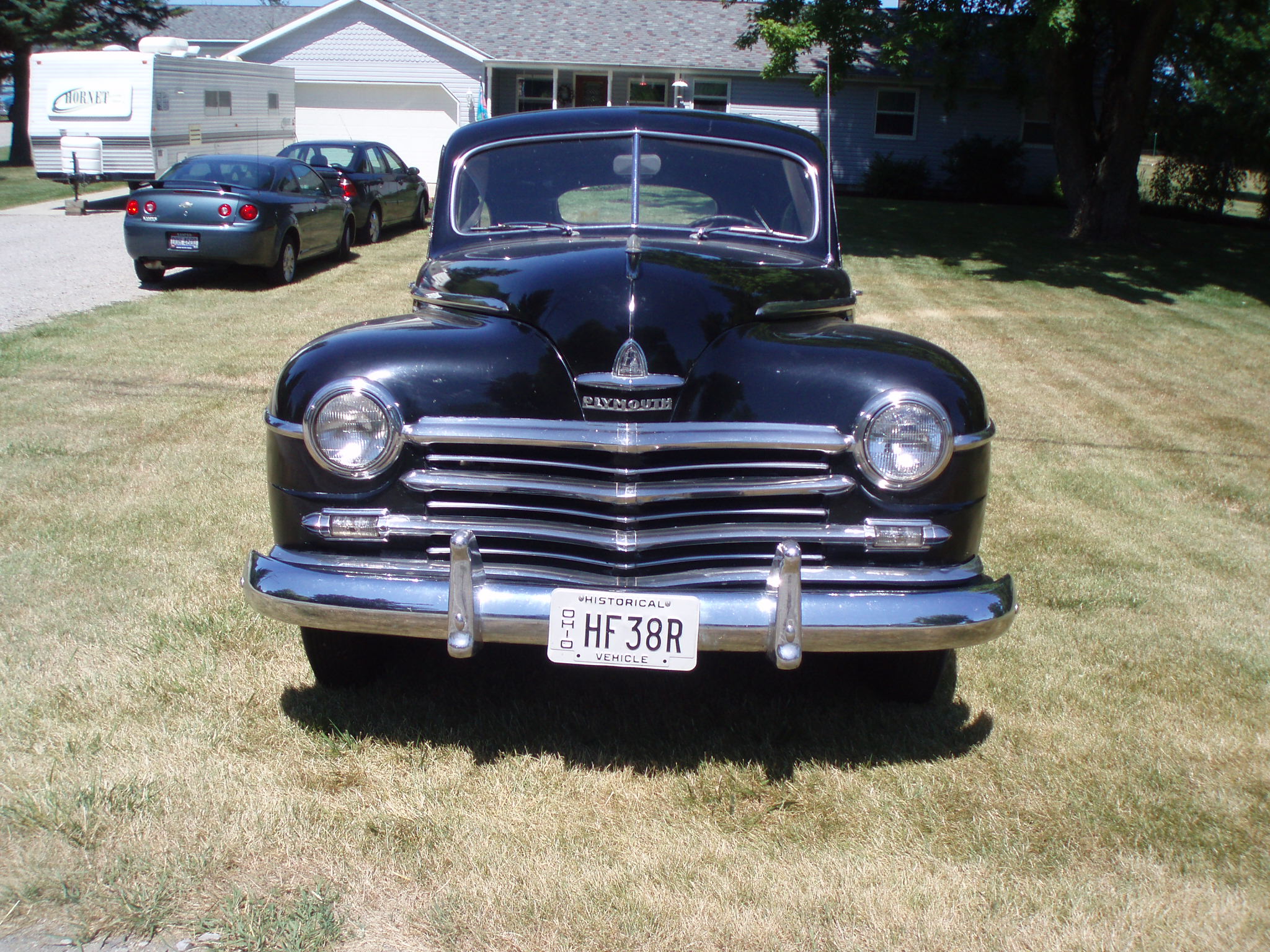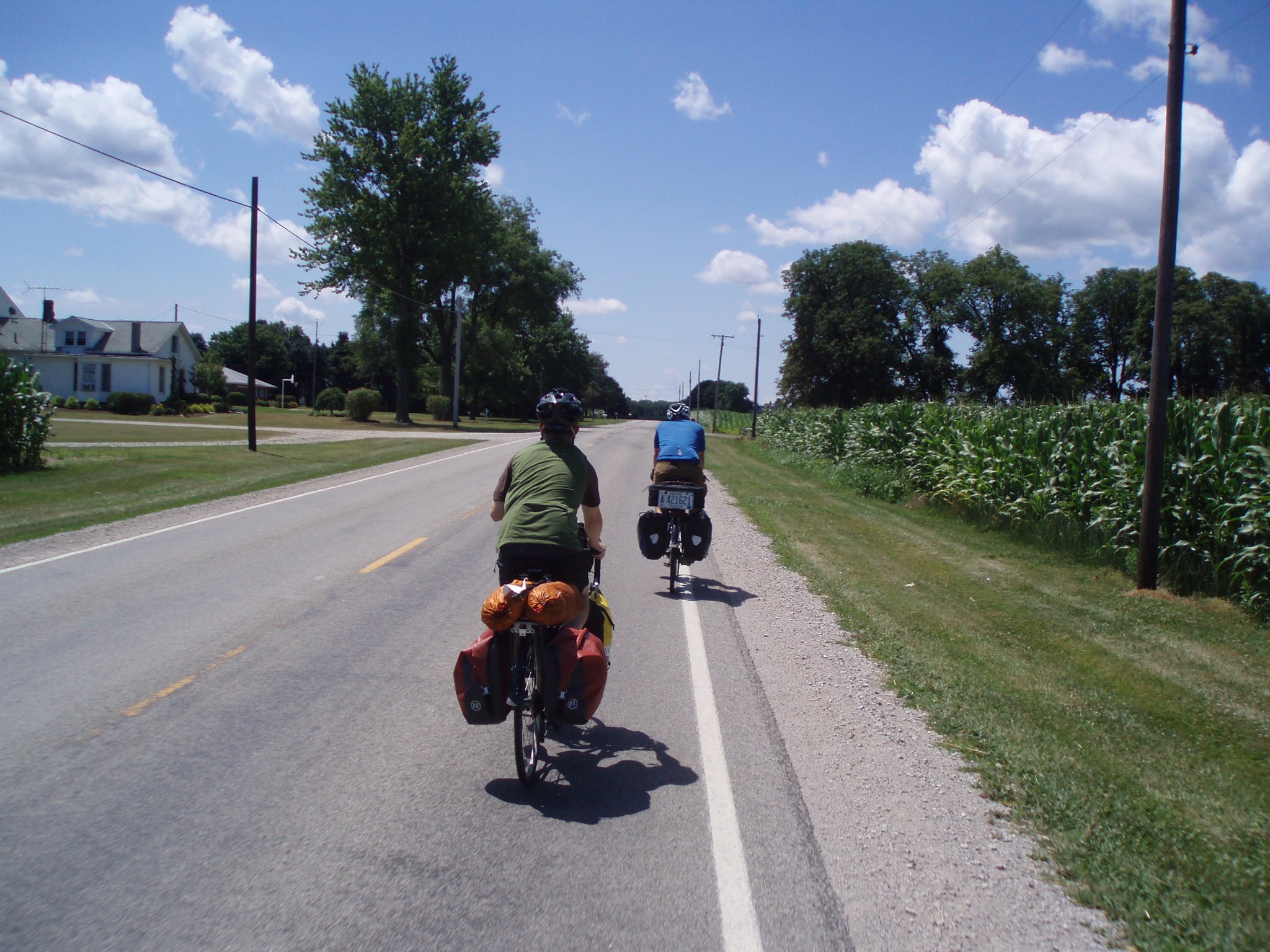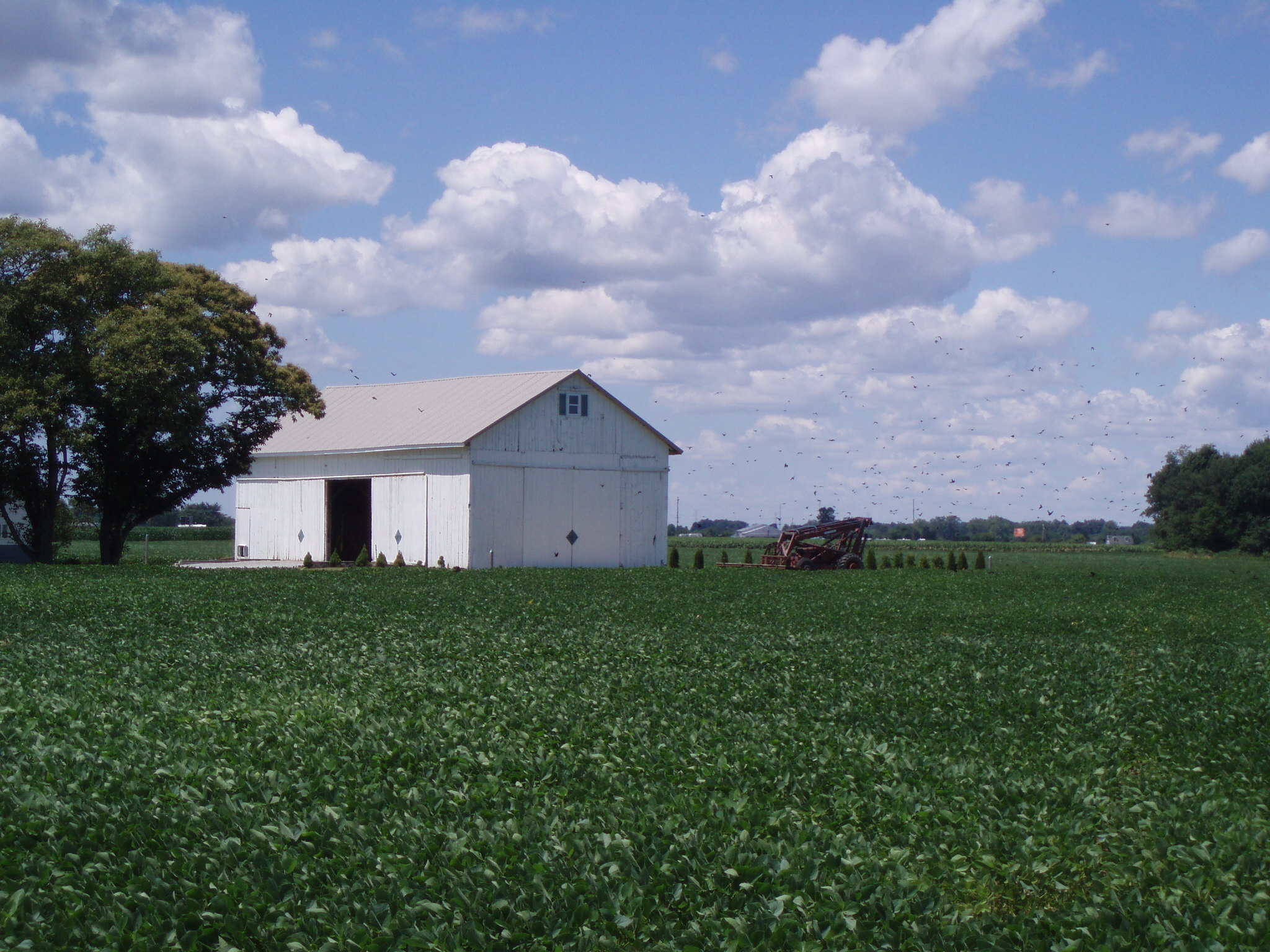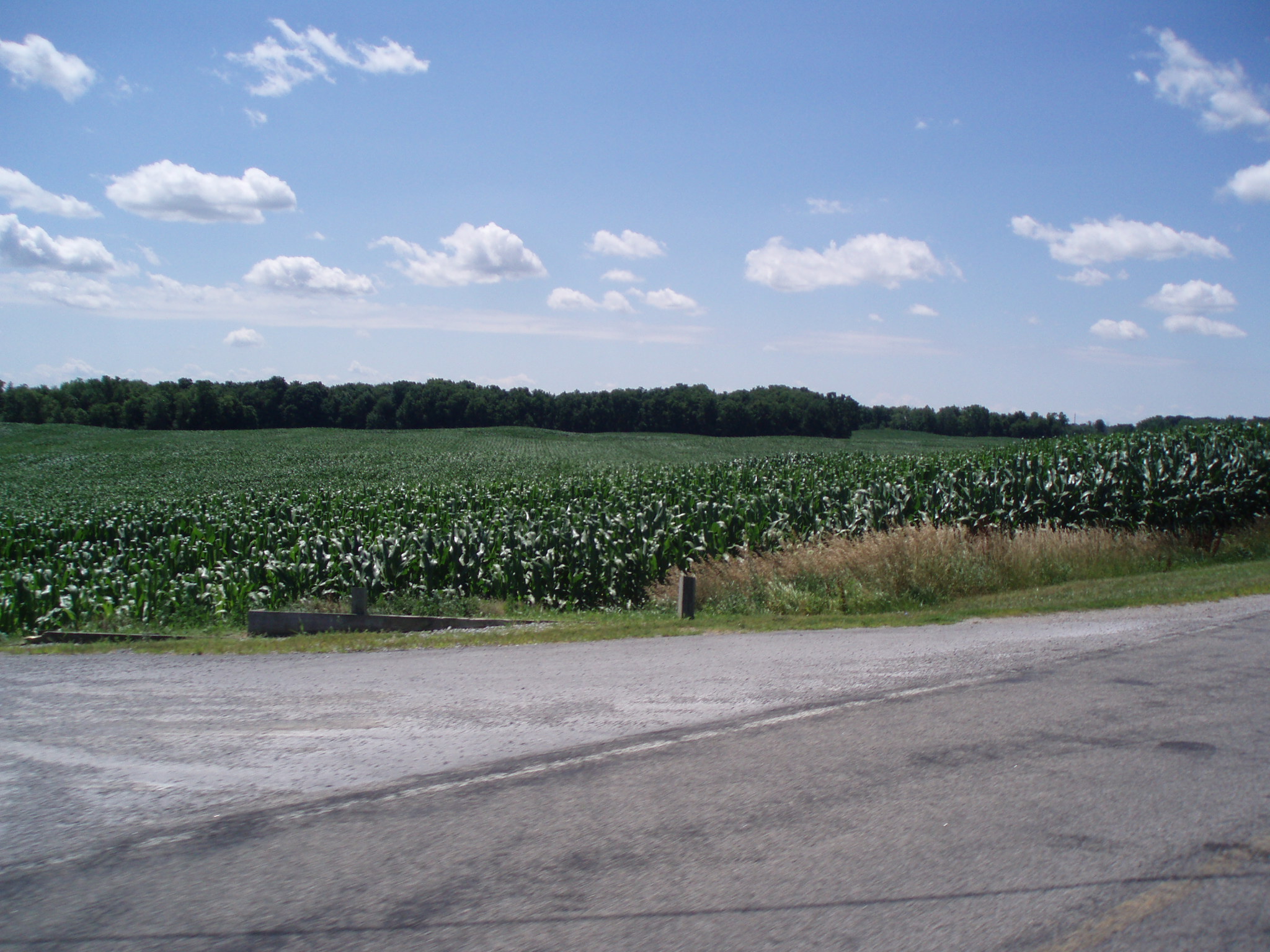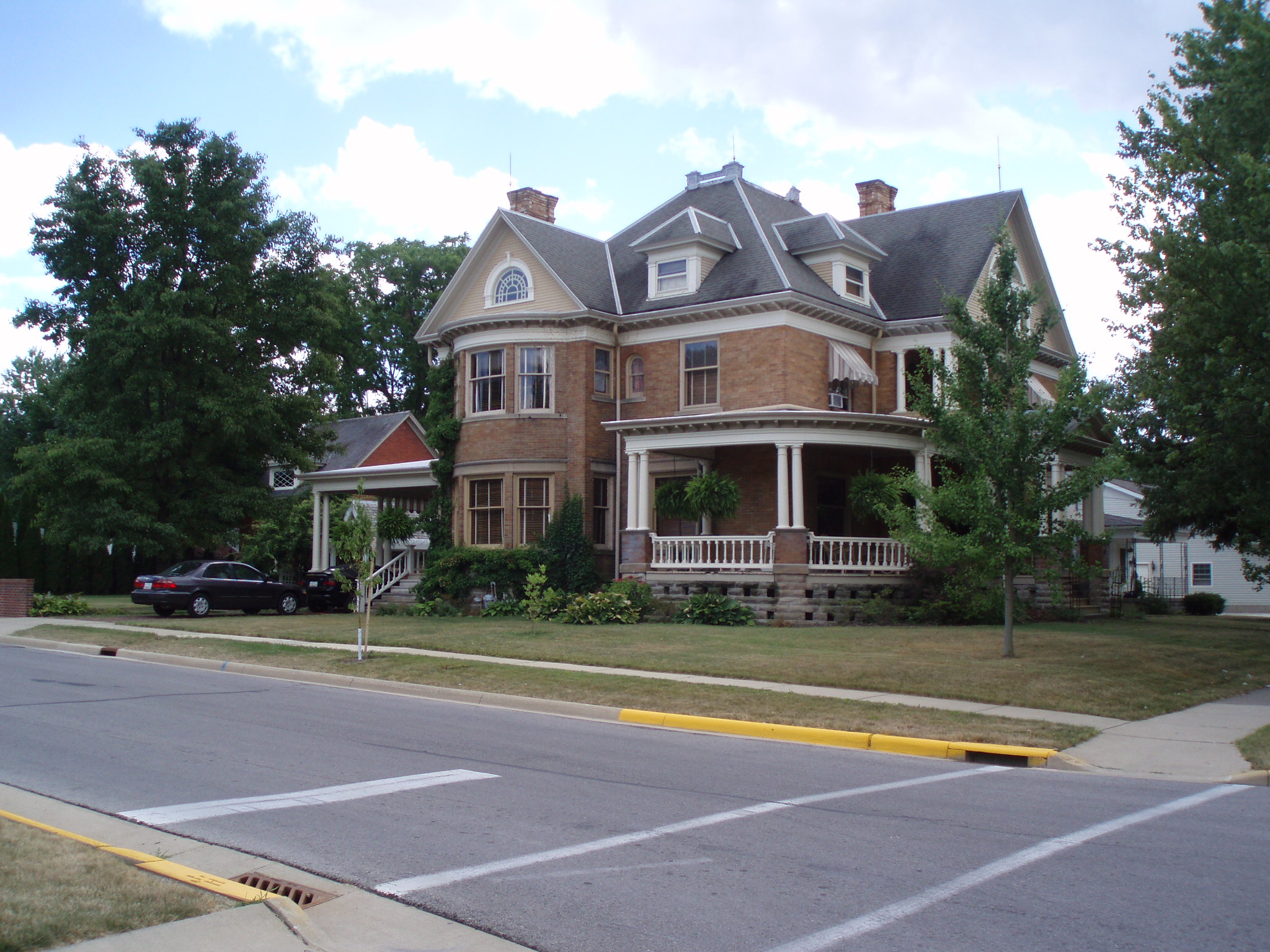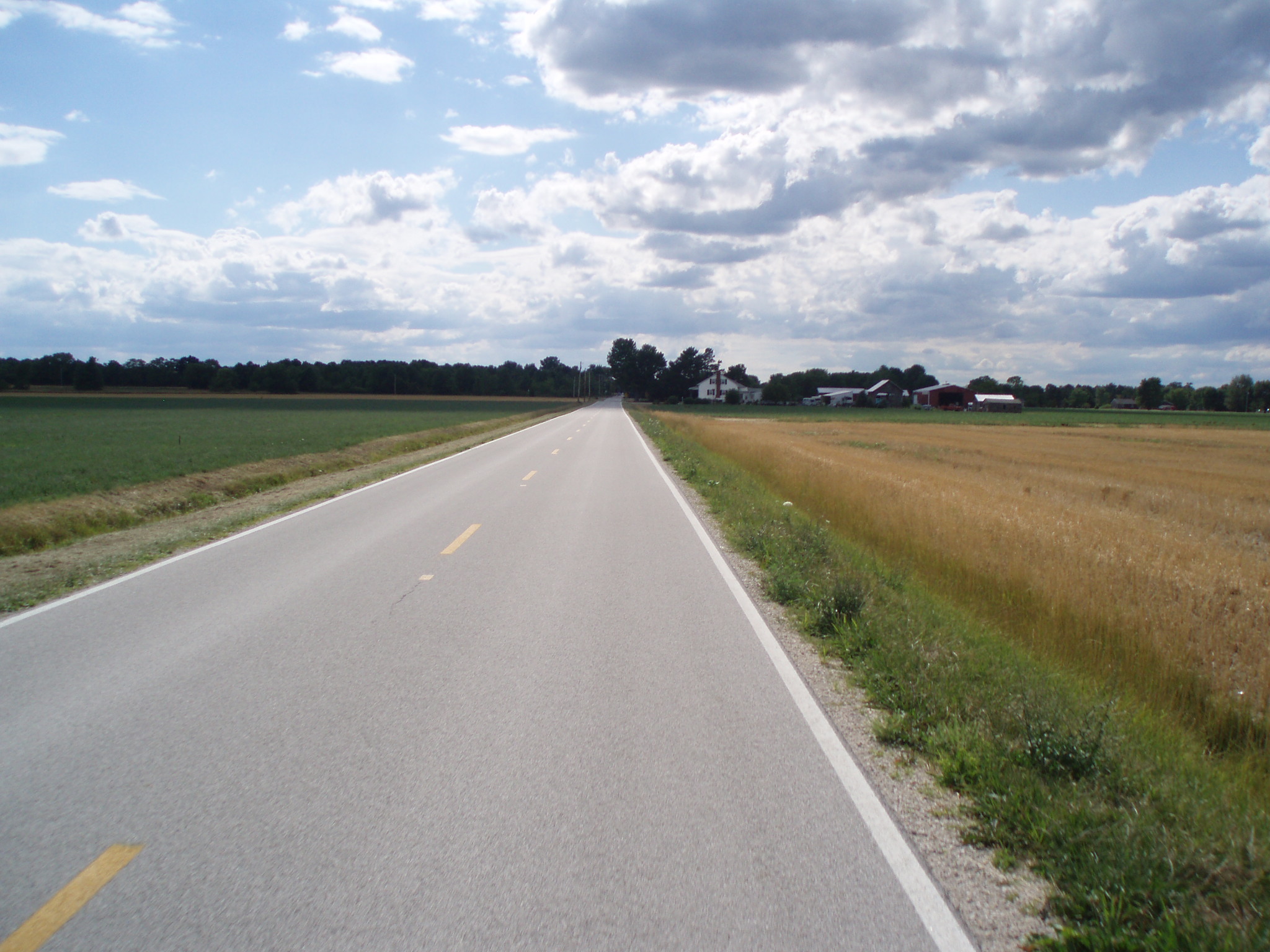 Click Here to Visit The Table of Contents
Click Here to Visit Previous Page: Day 26: Willoughby, OH to Sheffield Lake, OH
Click Here to Visit The Next Page: Day 28: Gibsonburg, OH to Bowling Green, OH